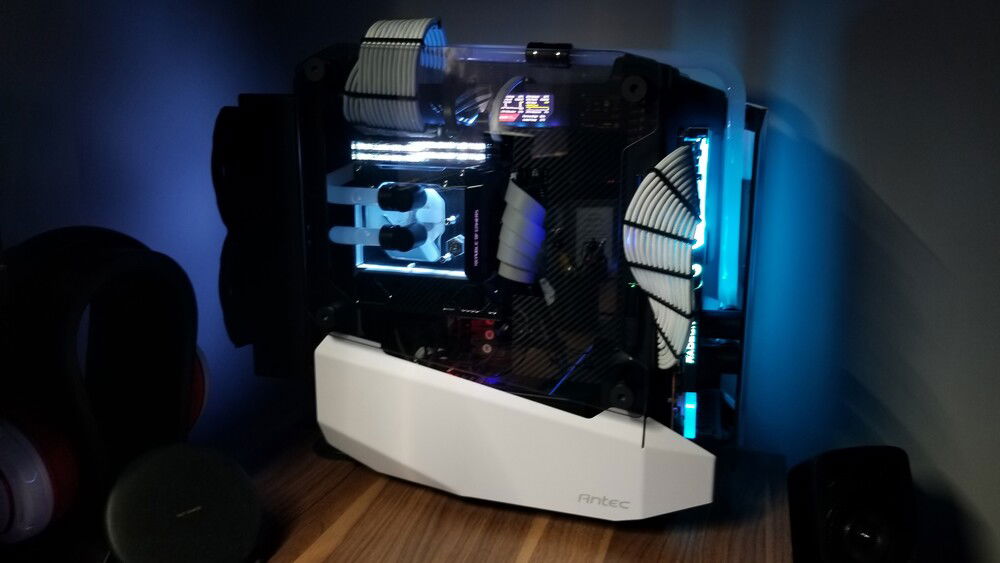 So, I made a couple of changes...Notice anything different?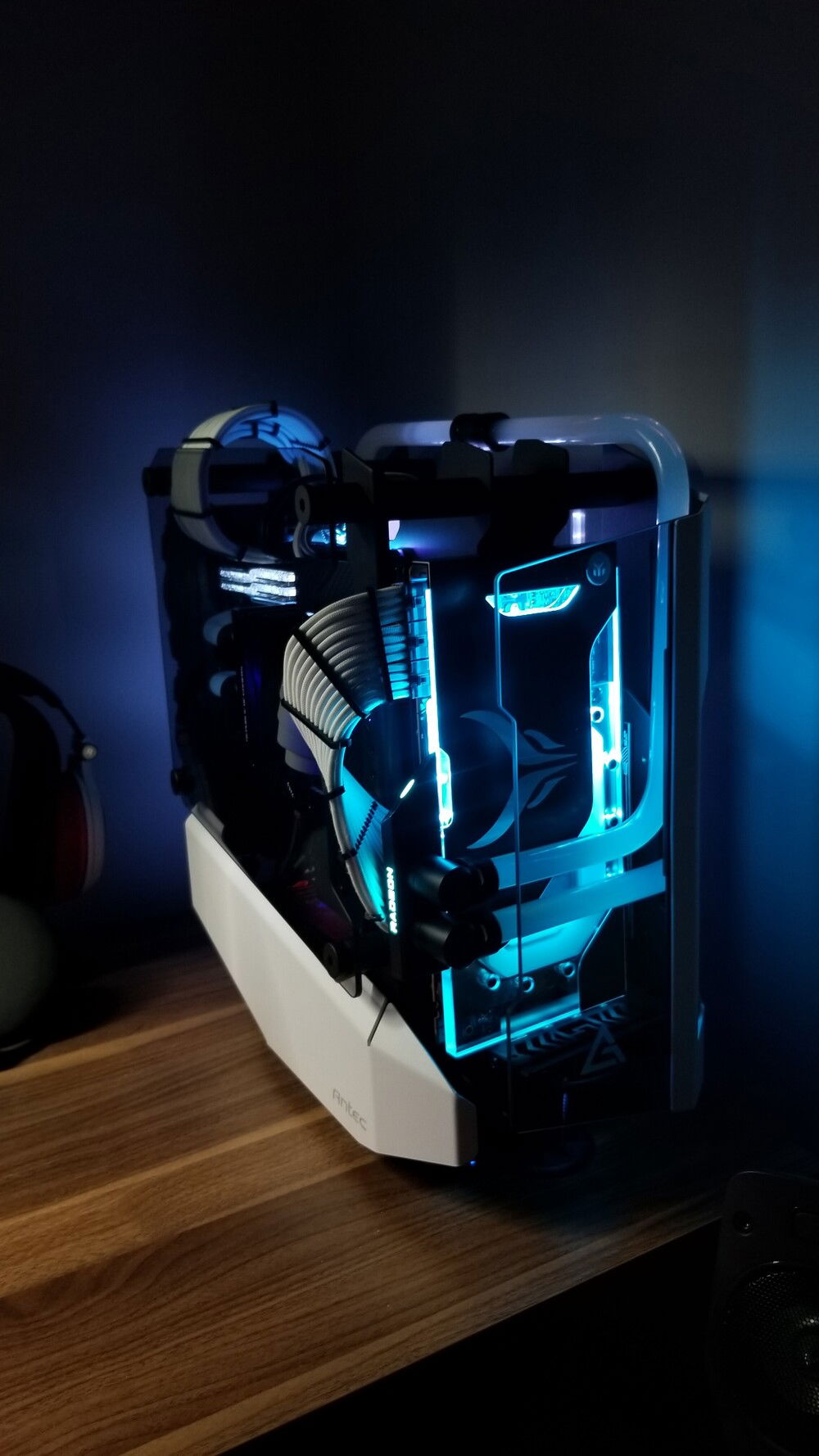 The PCI-E power routes a bit better now...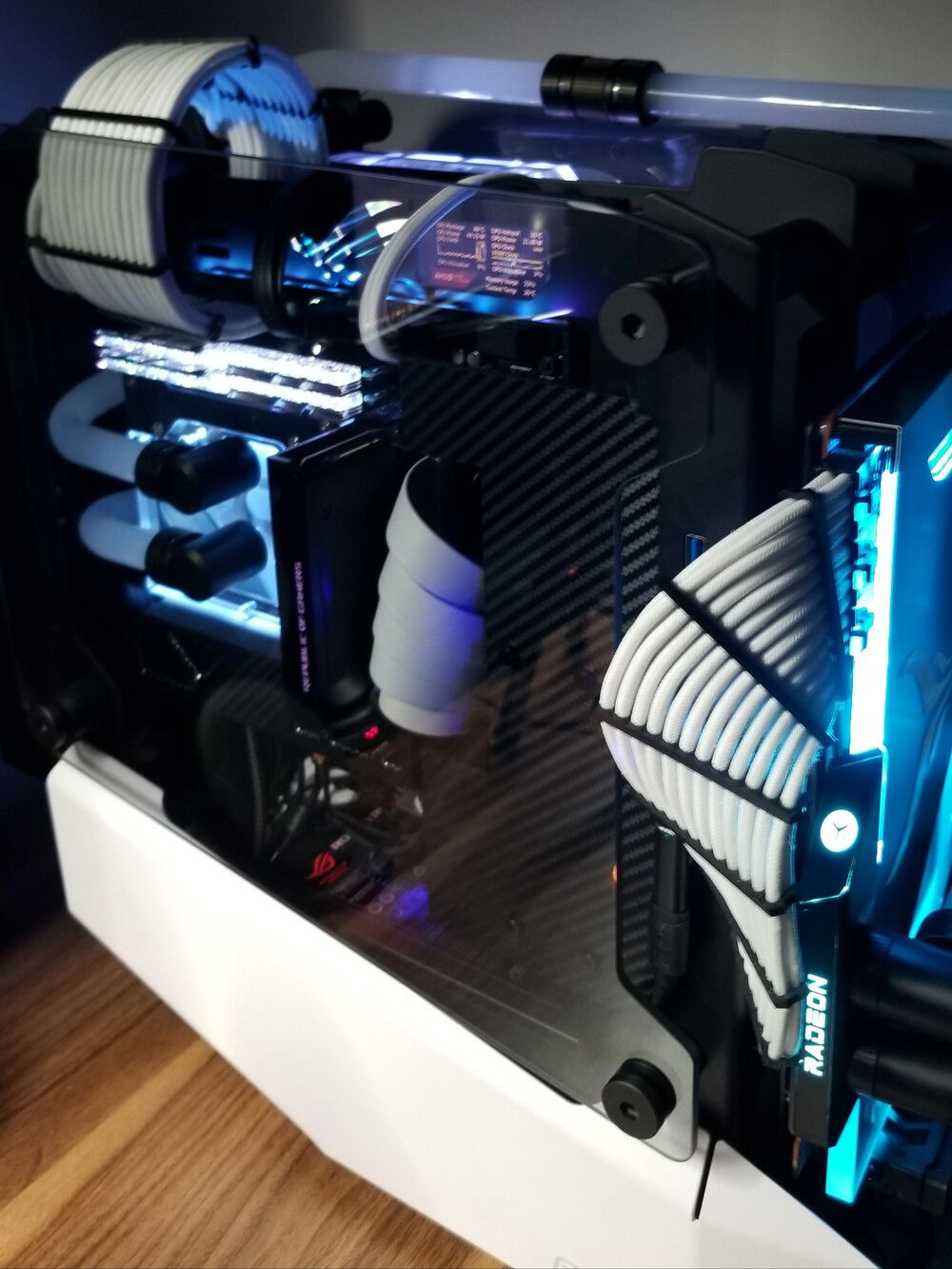 But the big change is that custom cover plate that I made and installed in the body of the case to cover the bottom of the motherboard and the PCI-E riser cable. I made it from acrylic and used a carbon fiber vinyl wrap for looks. It mounts using a pump bracket and some double-sided automotive tape.