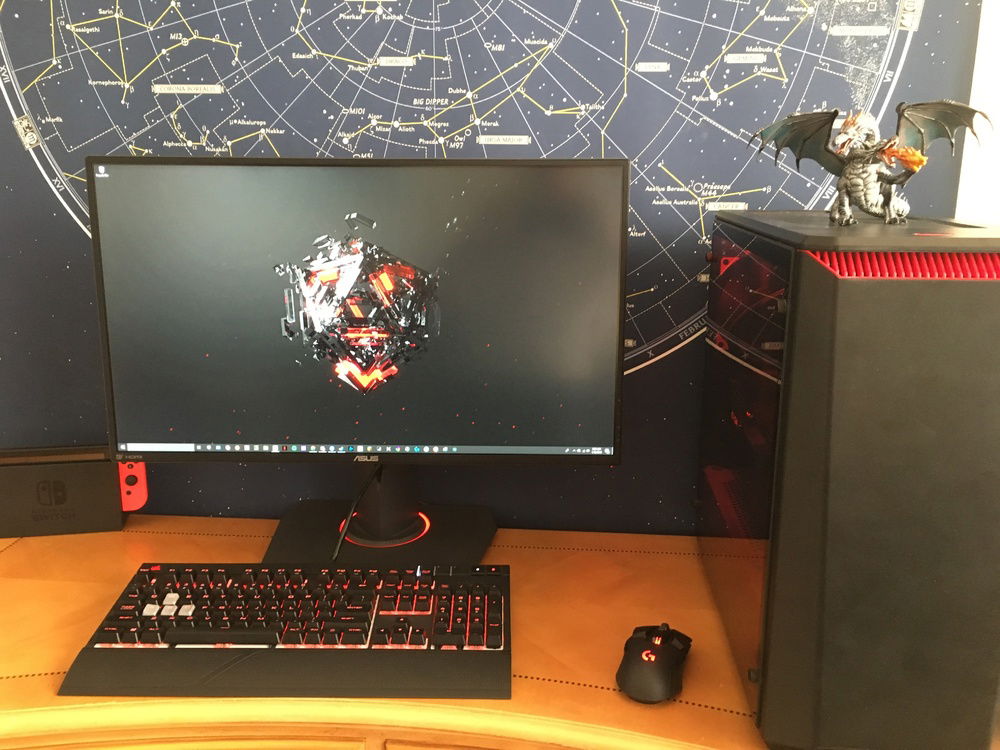 The computer is connected to Display Port in the monitor while the switch is connected to the HDMI. The monitor is easily interchangeable between the HDMI and DP.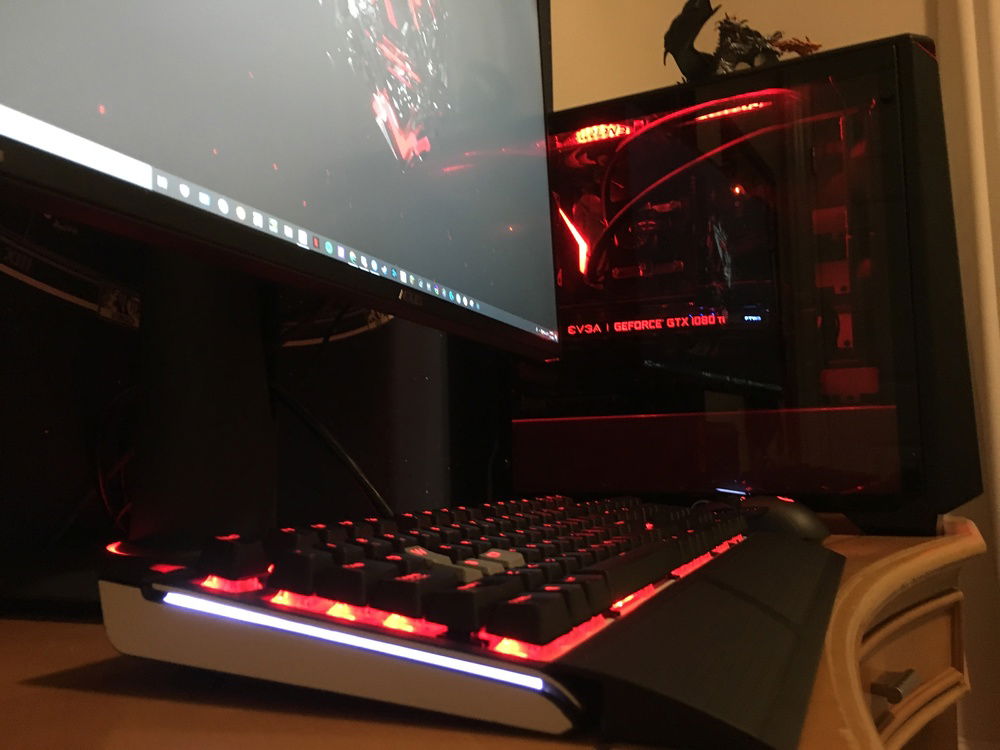 A different perspective of the computer.
This is the tidiest I was able to make the cable management.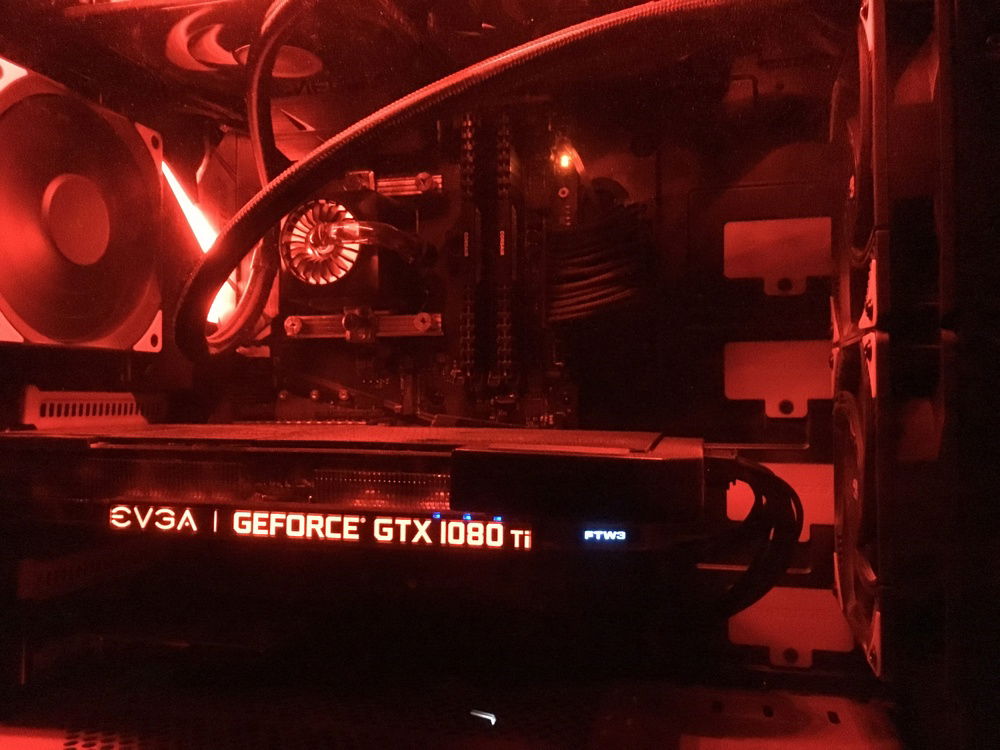 View of inside the computer.