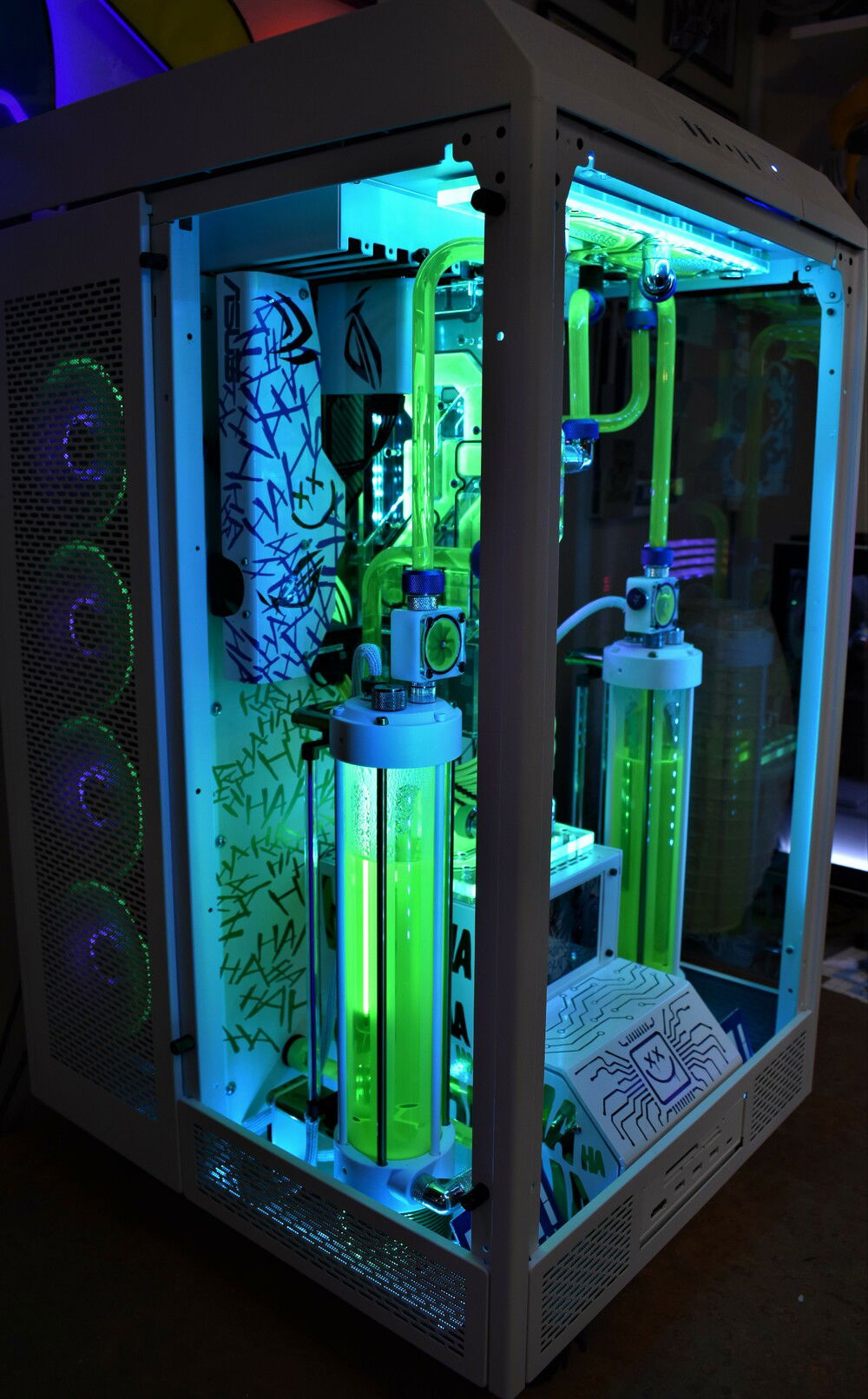 Smiley 4.0 is ALIIIIIIIVE!!!!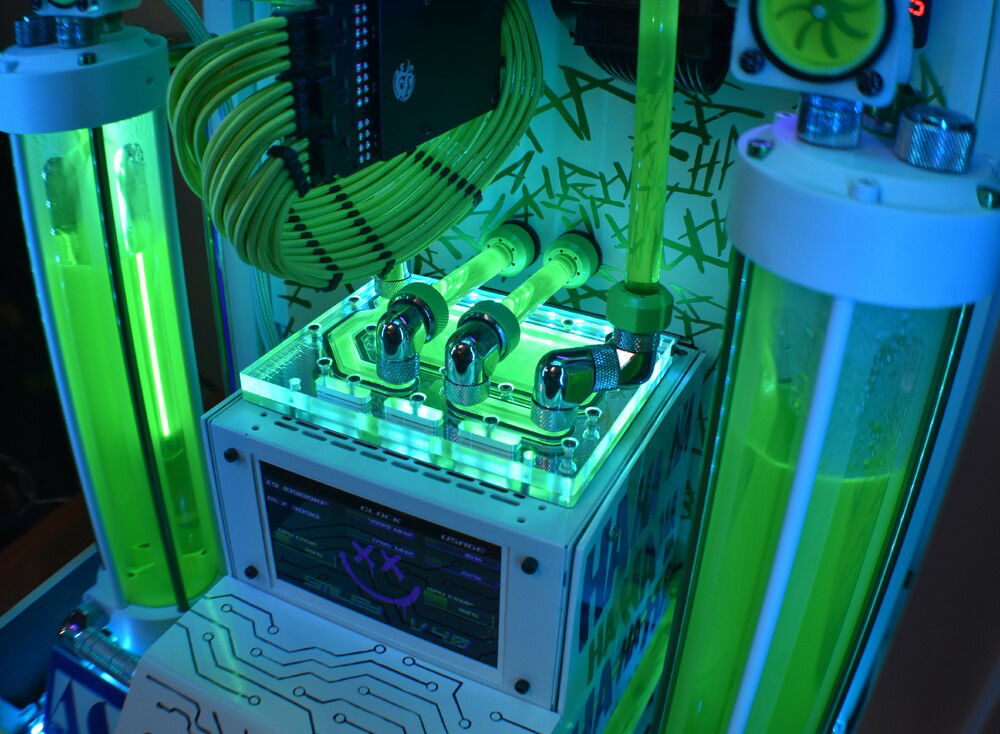 Lower distro plate (Phanteks glacier 120)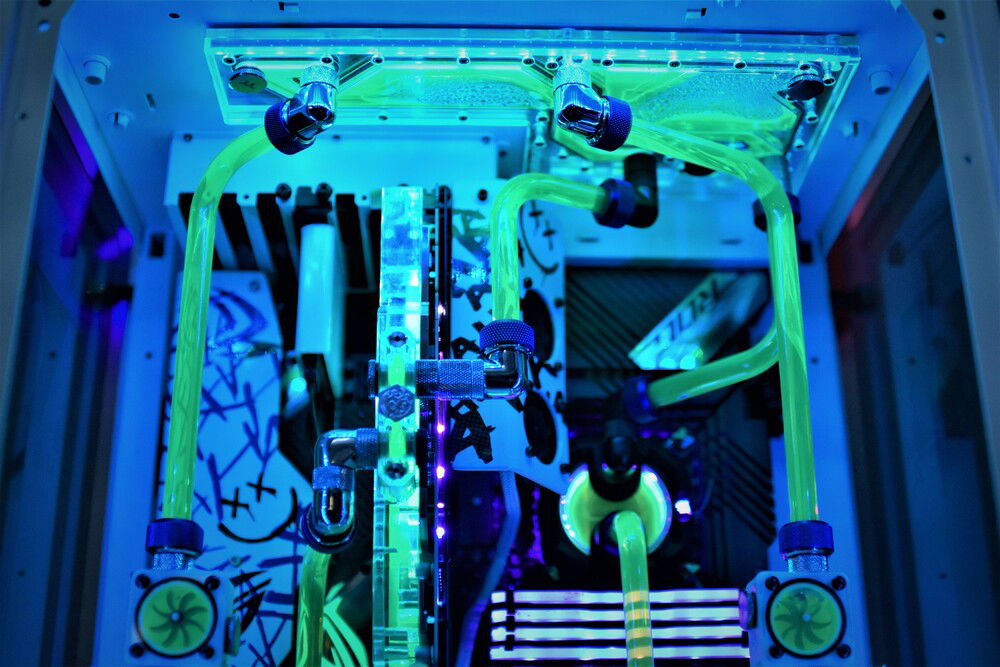 Upper Distro plate (phanteks glacier 140)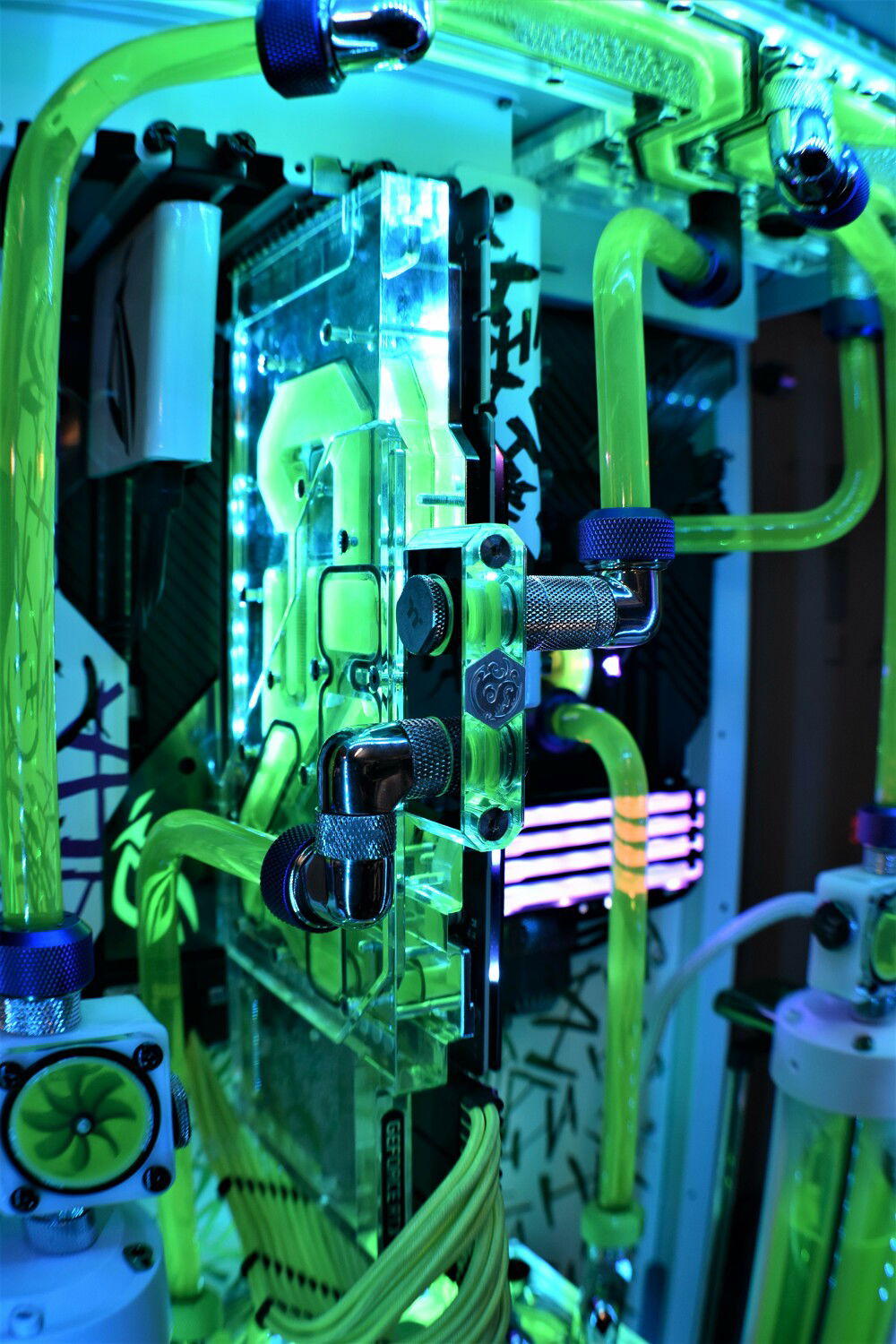 Glorious RTX 3090 Gaming X Trio with Bitspower waterblock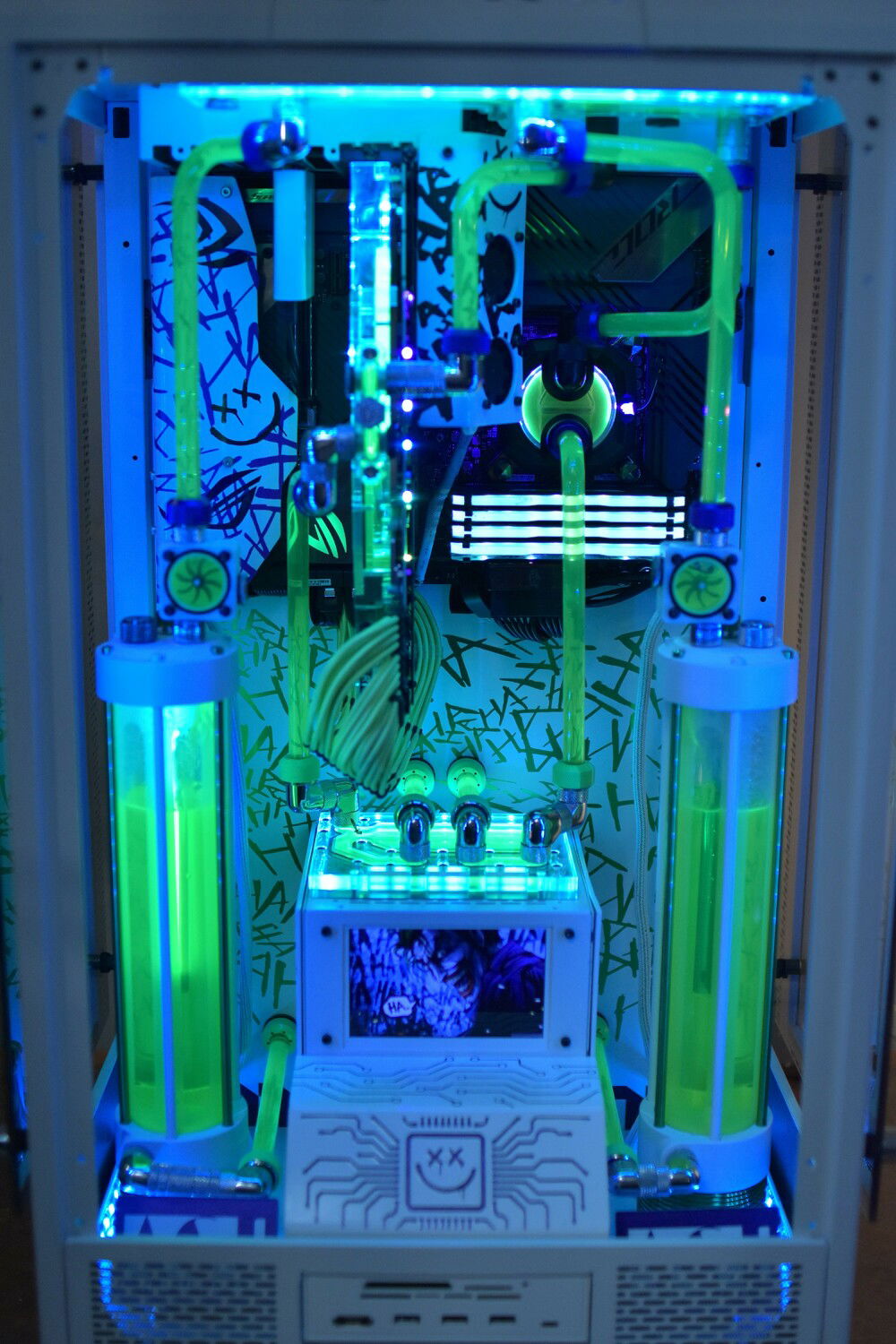 I had to gut basically EVERYTHING that was bolted inside the case from thermaltake to get the look i wanted. everything is mounted to a custom cut/made polycarbonate motherboard tray/wall separating the front from the guts in the back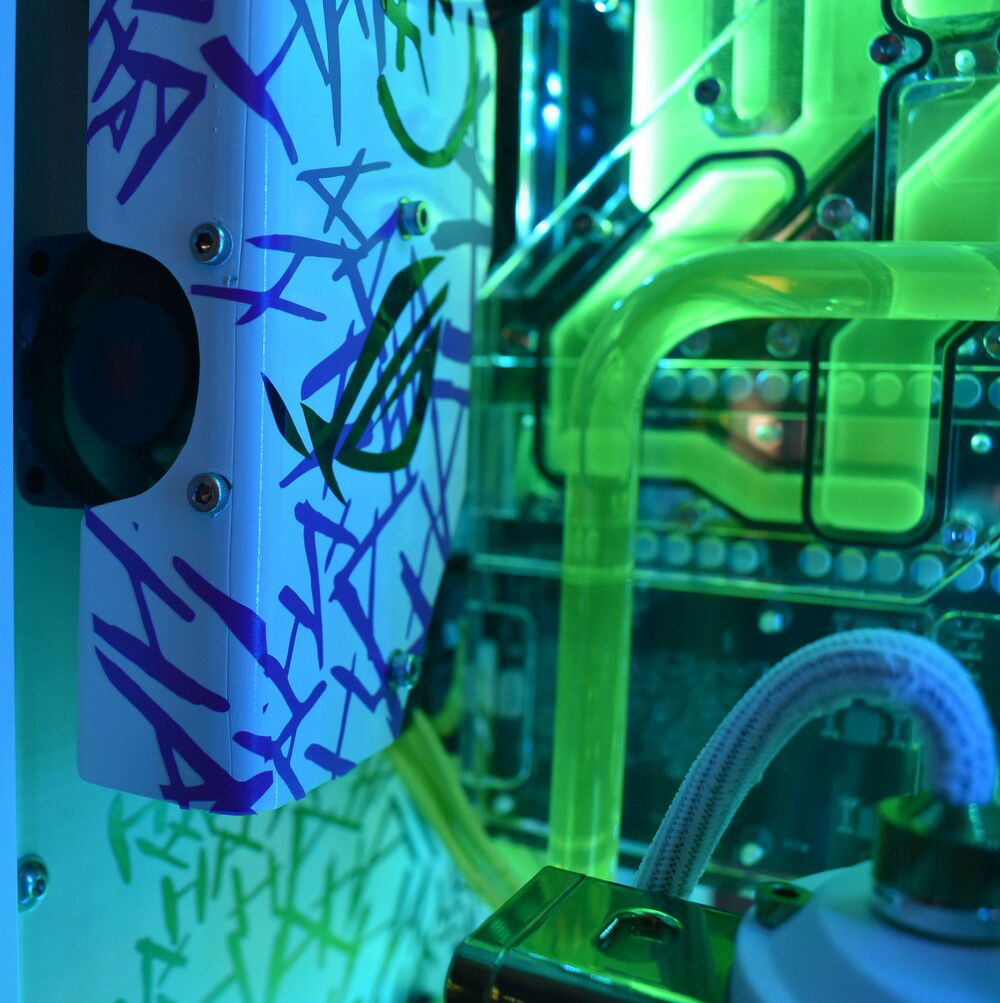 made some "motherboard armor" out of some scrap polycarbonate to hide the usb/audio/fan headers on the left side of the board. i ended up installing a 40mm fan to blow across the chipset due to the lack of airflow inside the case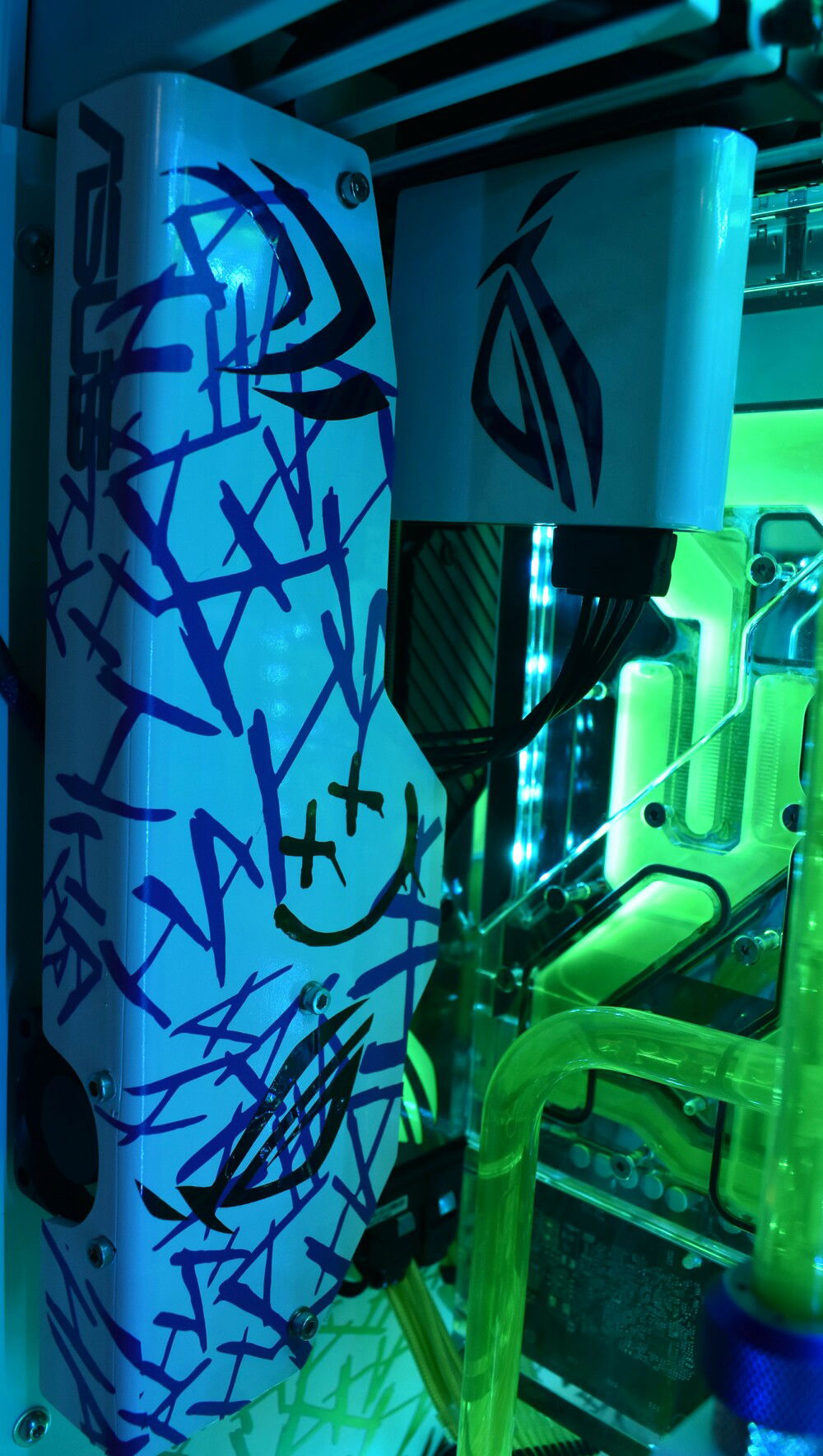 Another shot of the "motherboard armor" with 40mm chipset fan hidden in the side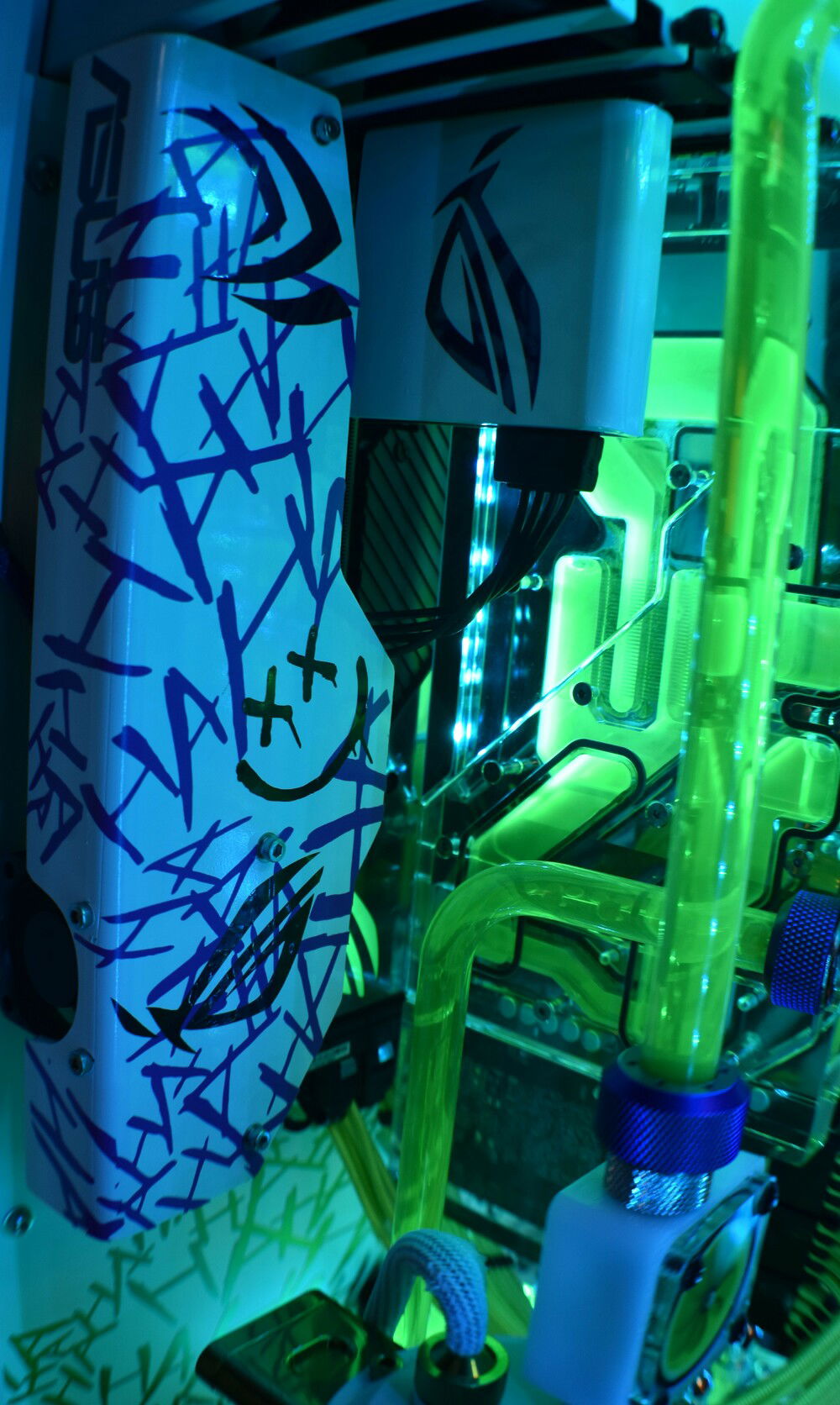 Aaaaand another shot of it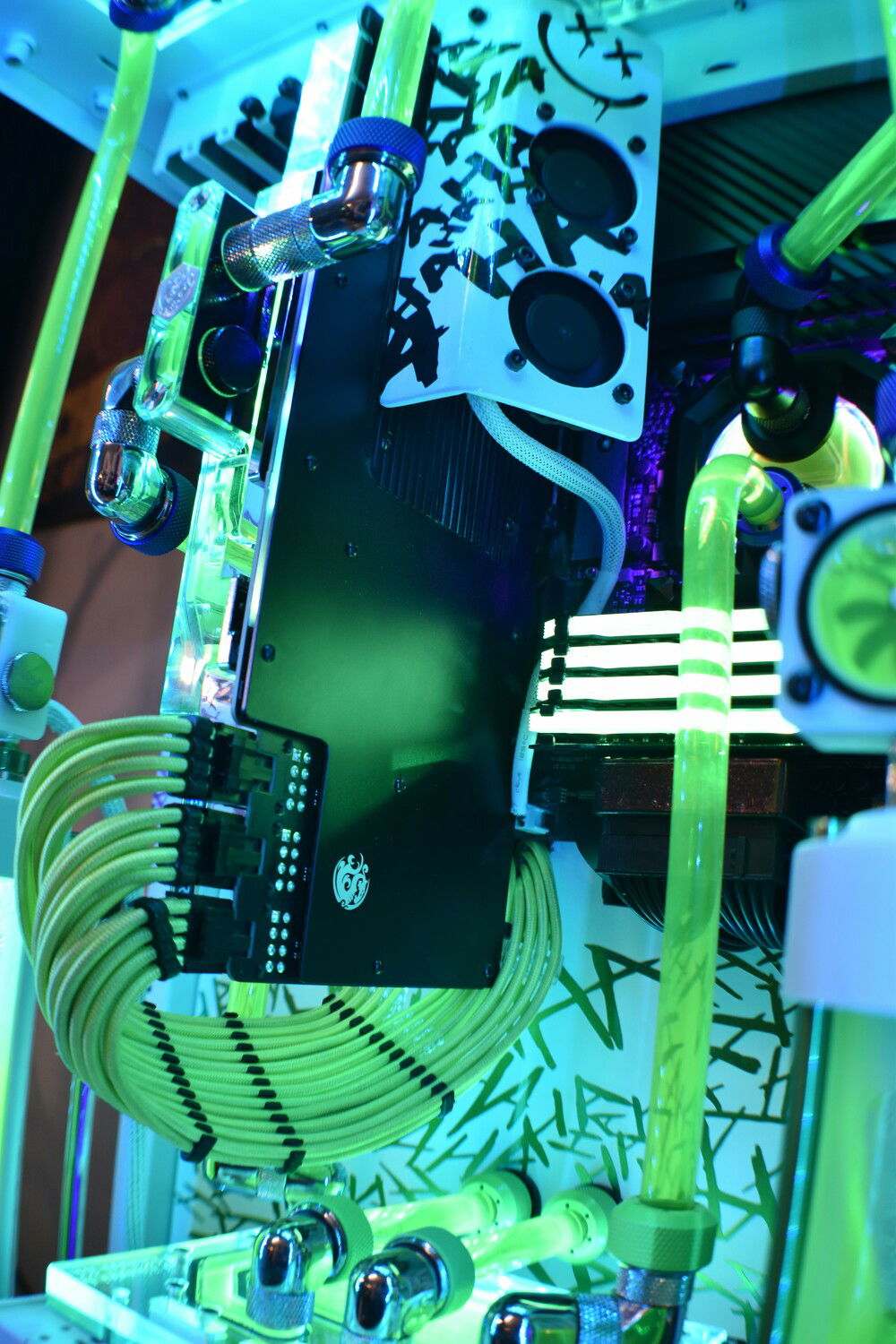 I also made another dual 40mm fan mount to hit the back of the 3090/motherboard/chipset/vrm area and it worked out quite well!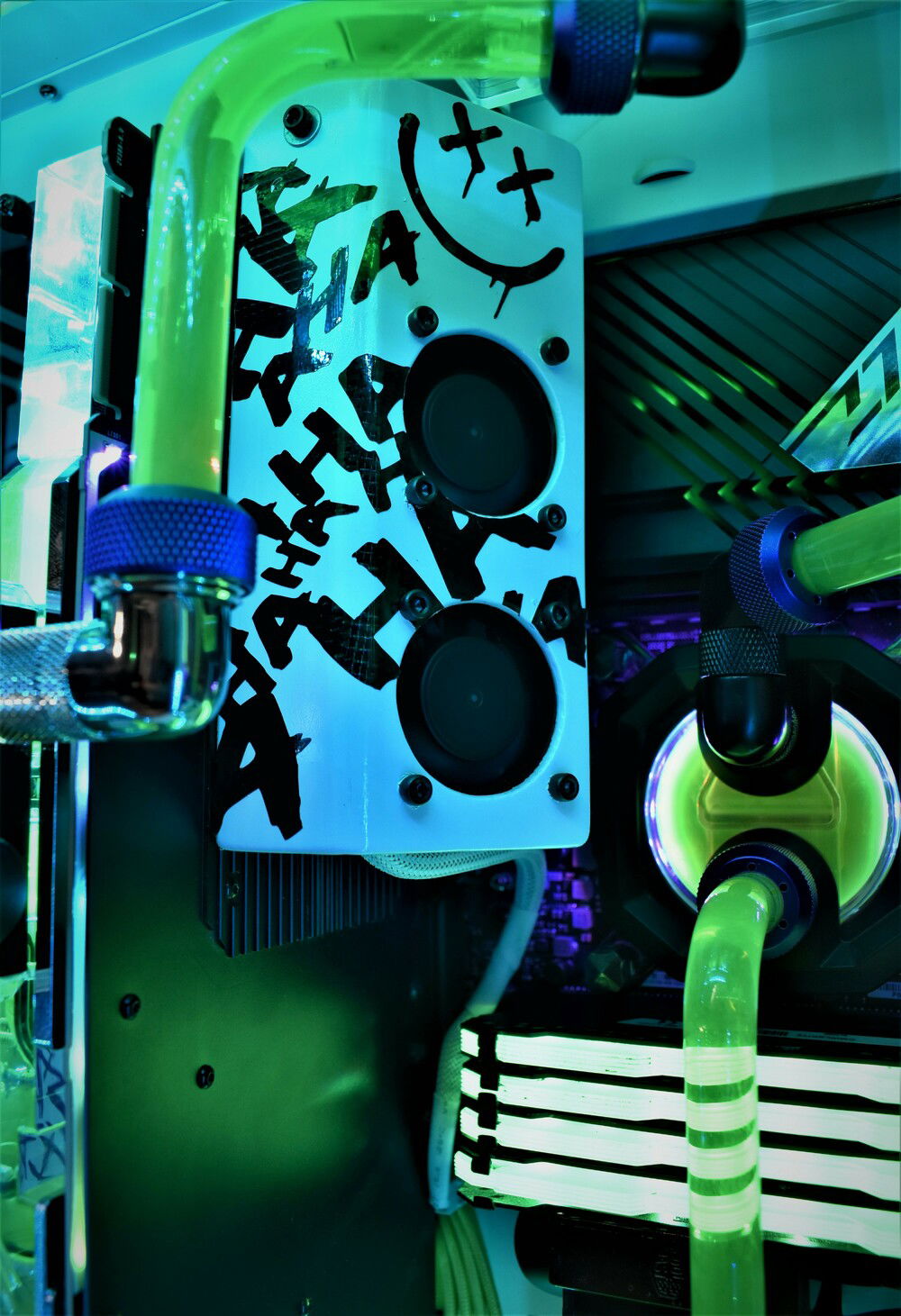 Here's a close up. it actually cools the GPU backplate EXTREMELY well! i like it!