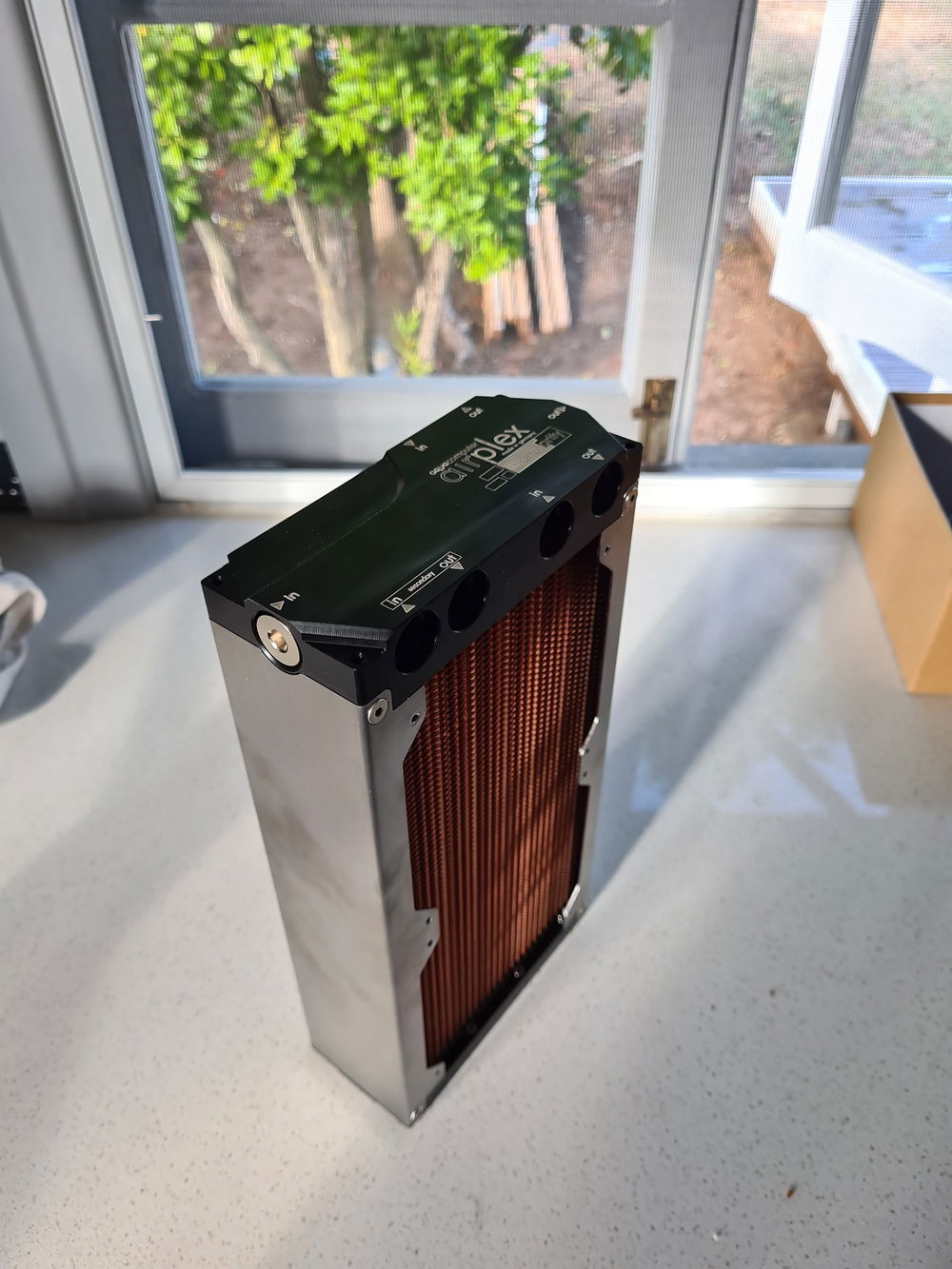 I decided to go with a dual loop rad, only because I wanted to have two different colored coolants. The only radiator i could find was this one to fit the build. The various inlet/outlet options have worked out perfectly in this. as the side inlet/outlet will pass just inside the glass panel!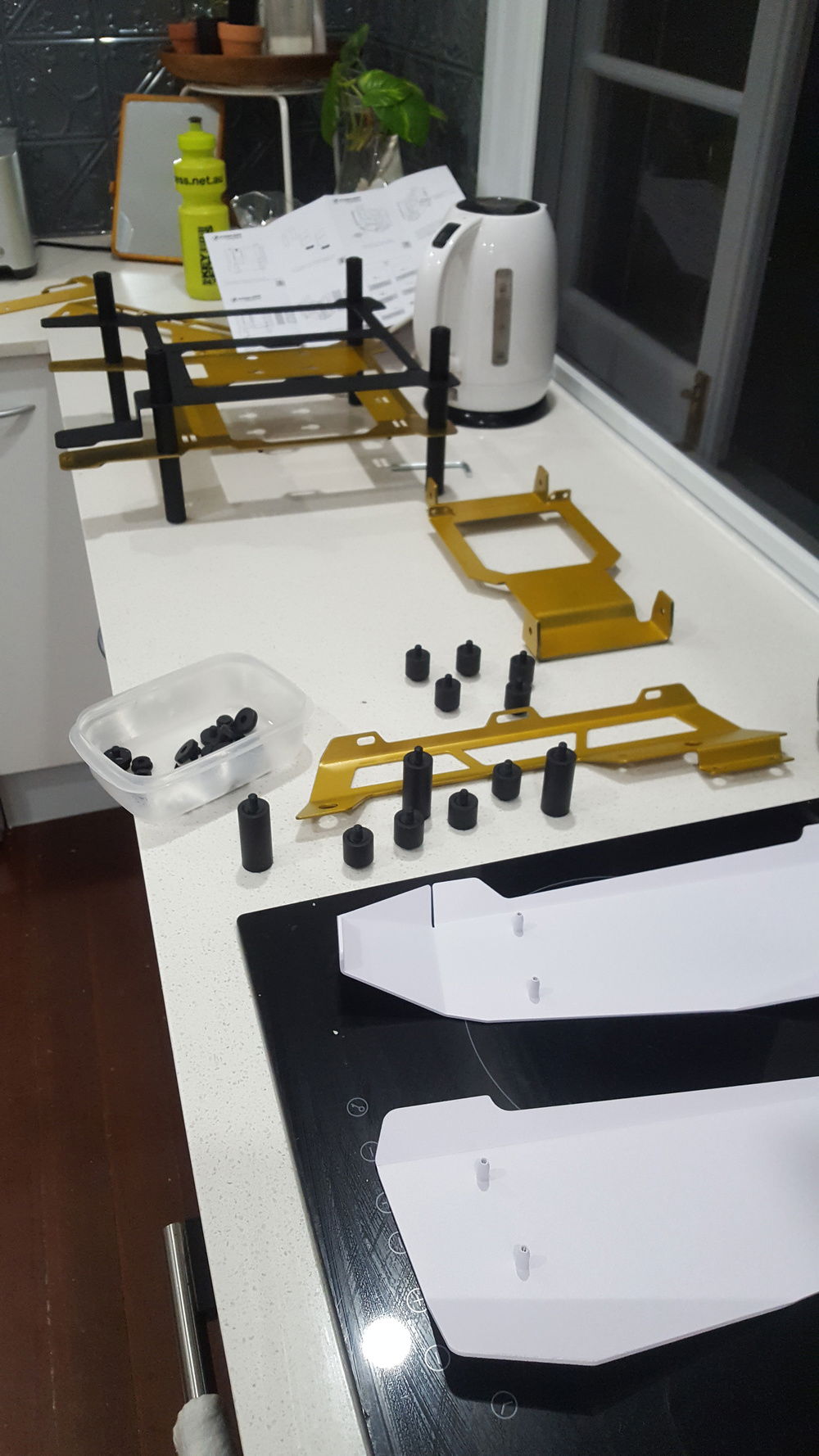 assembling case after paint
cover plate for PCI ribbon cable and front panel cables made from aluminium sheet.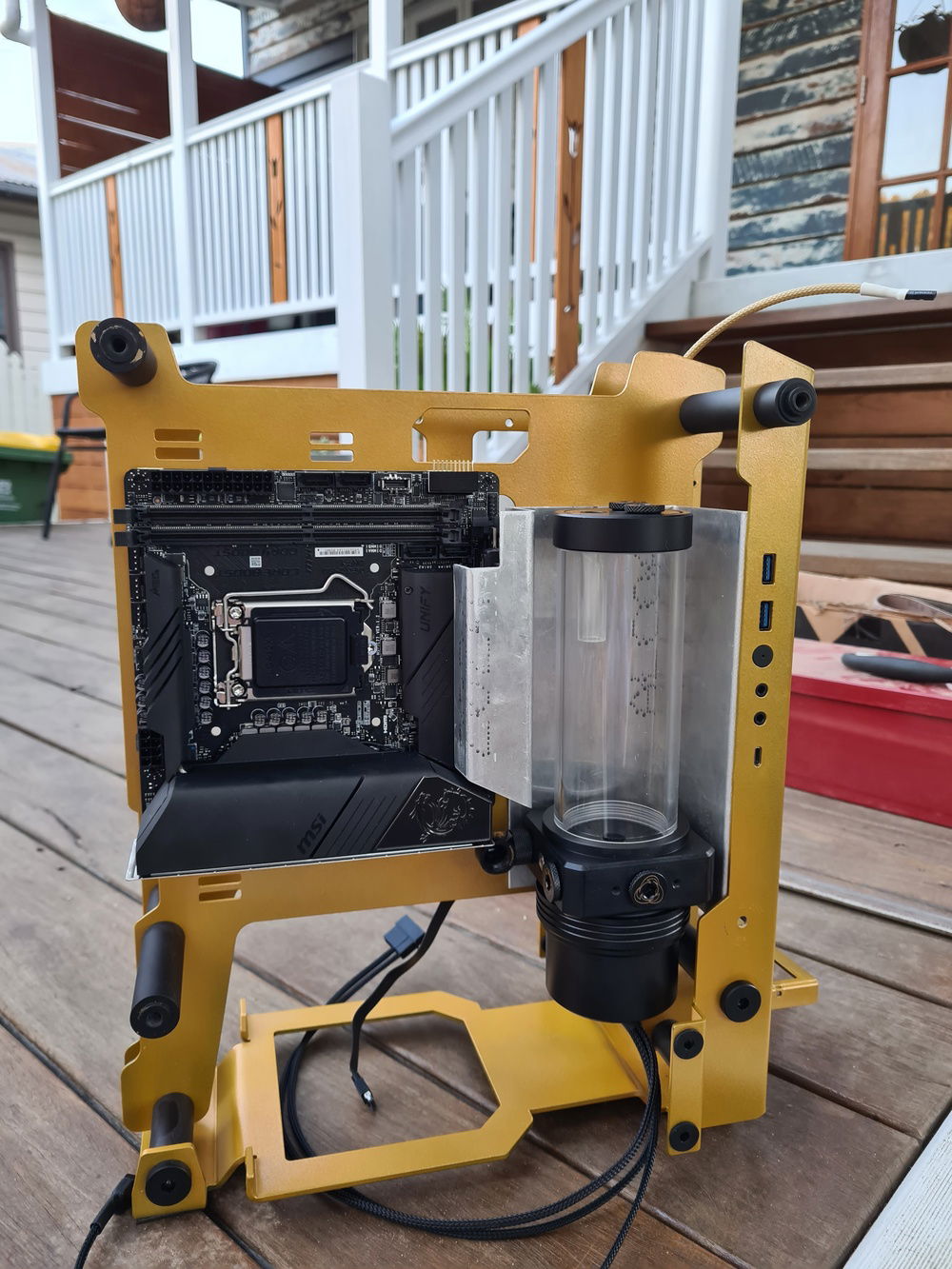 checking fitment for front res and pump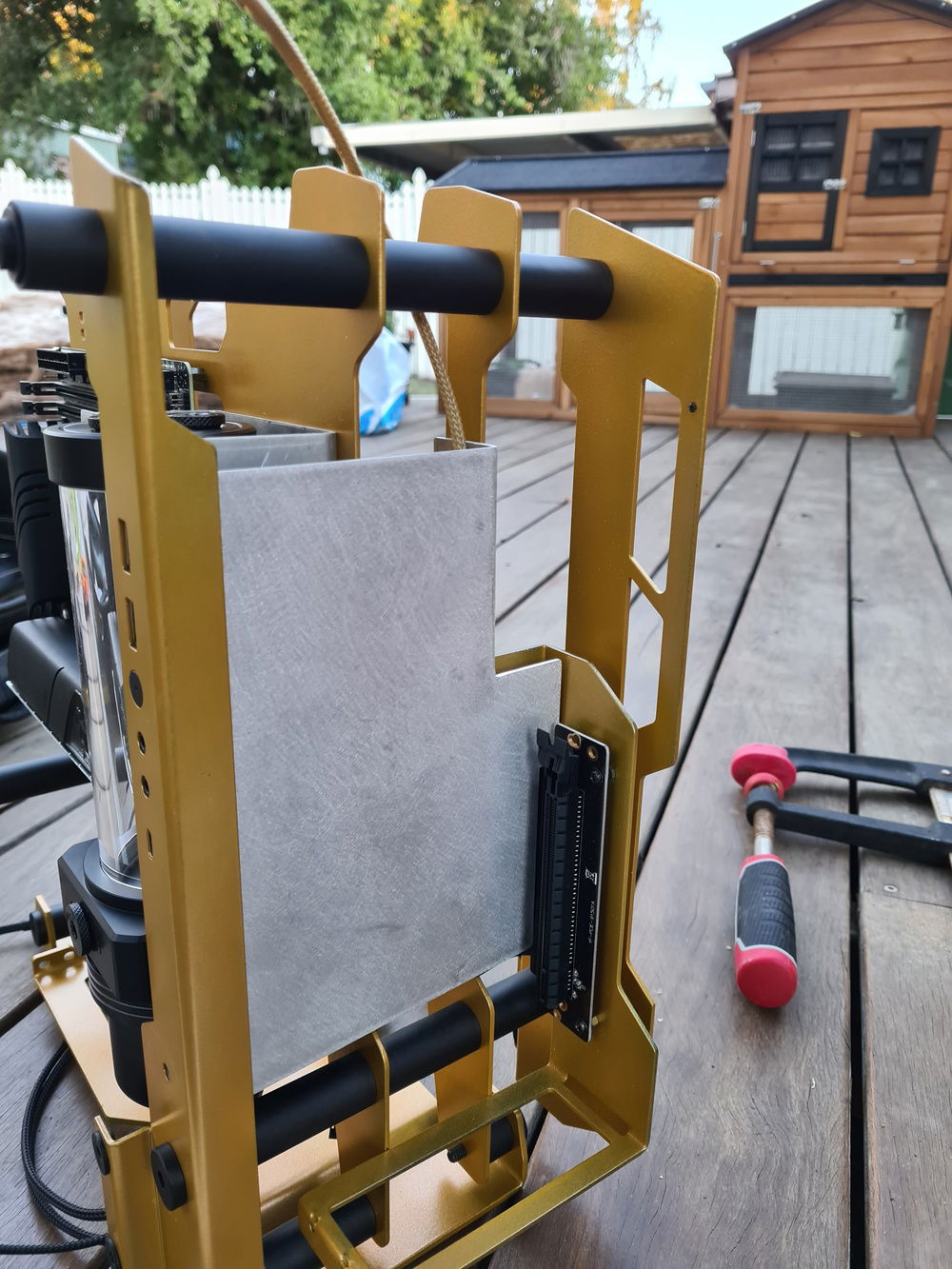 aluminium cover plate for front IO panel cables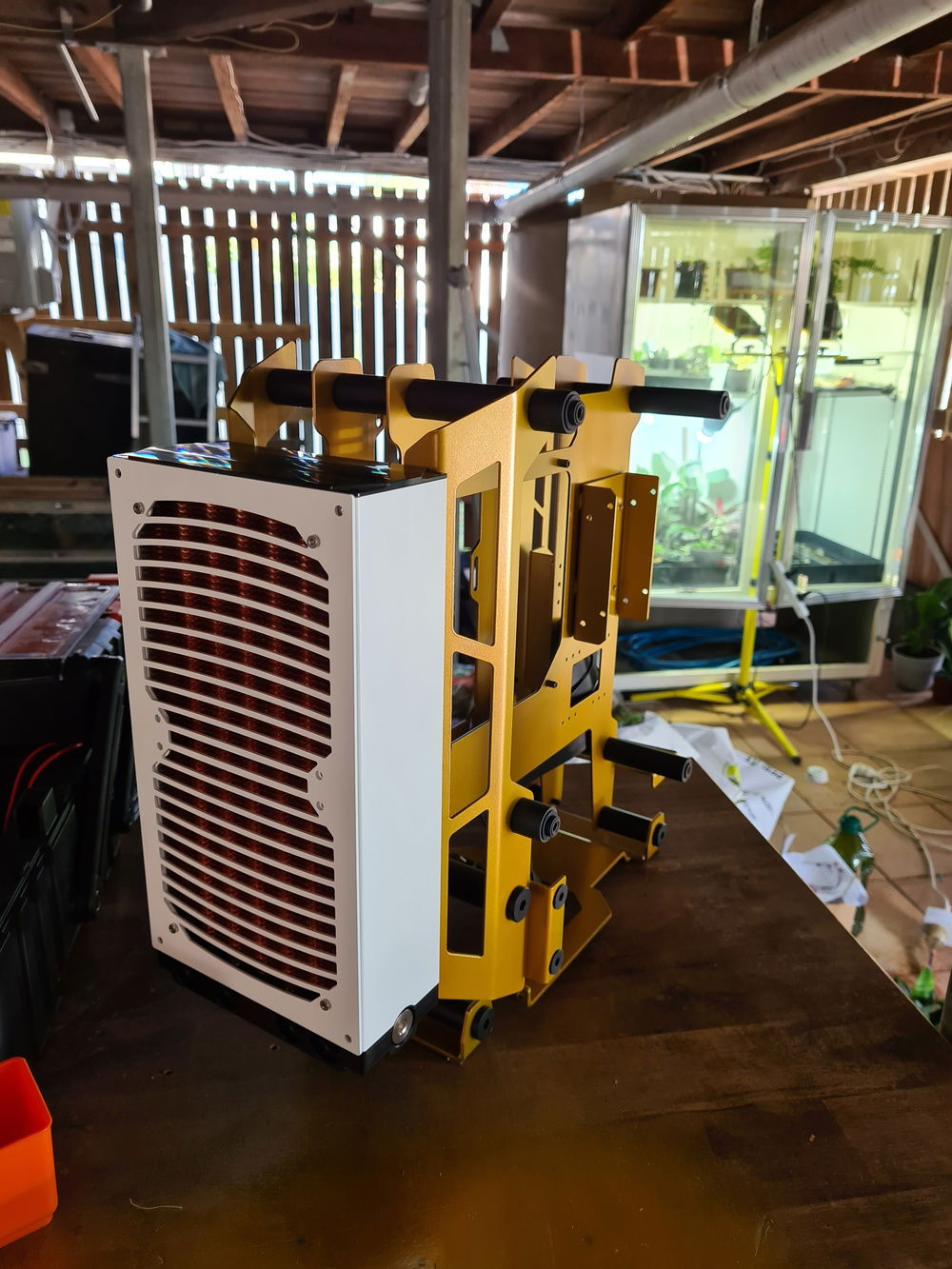 aqua computer radiator fitted after painting sides and cover shroud for the core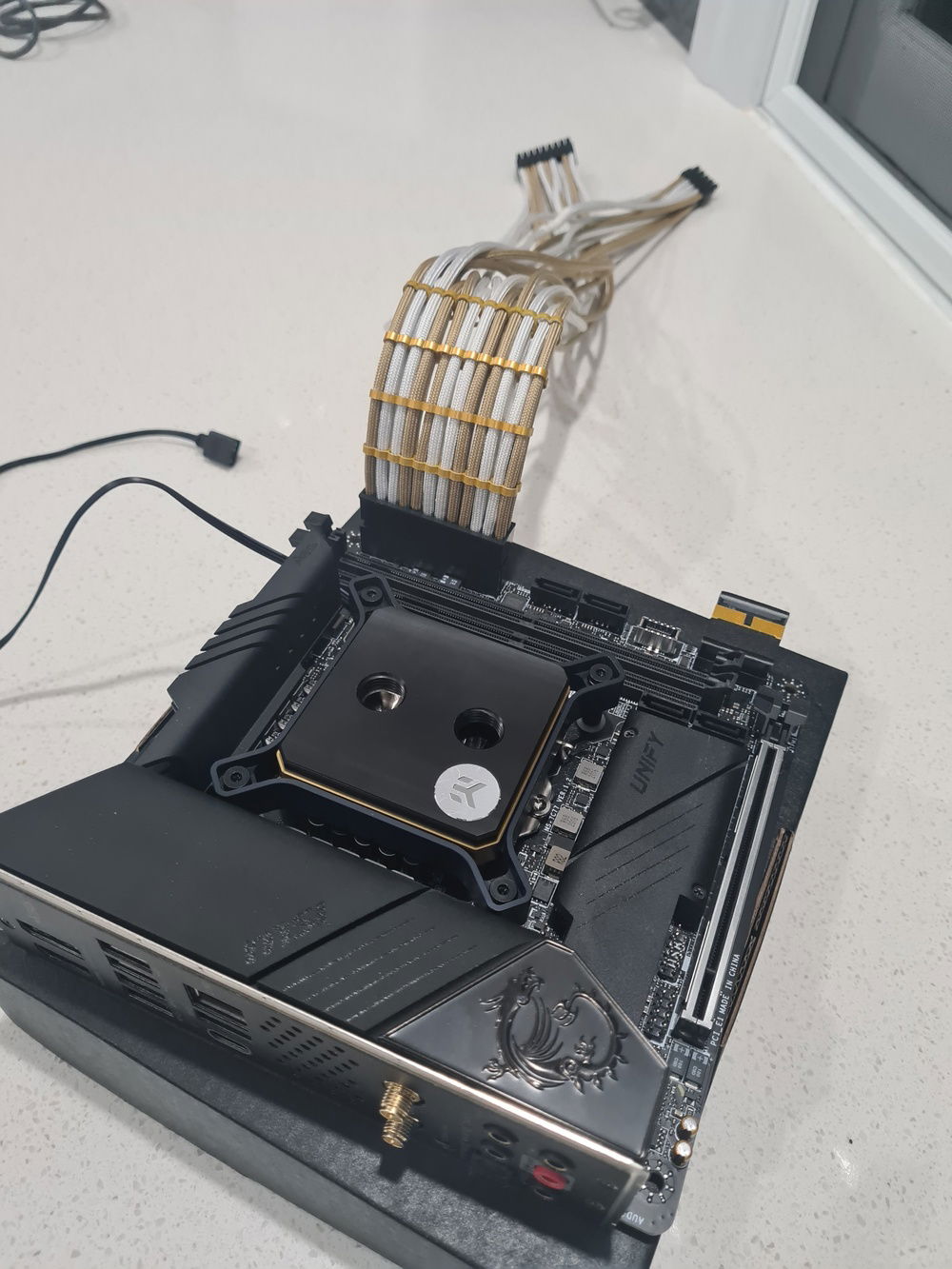 CPU block installed with power cable thinking of what ram to use