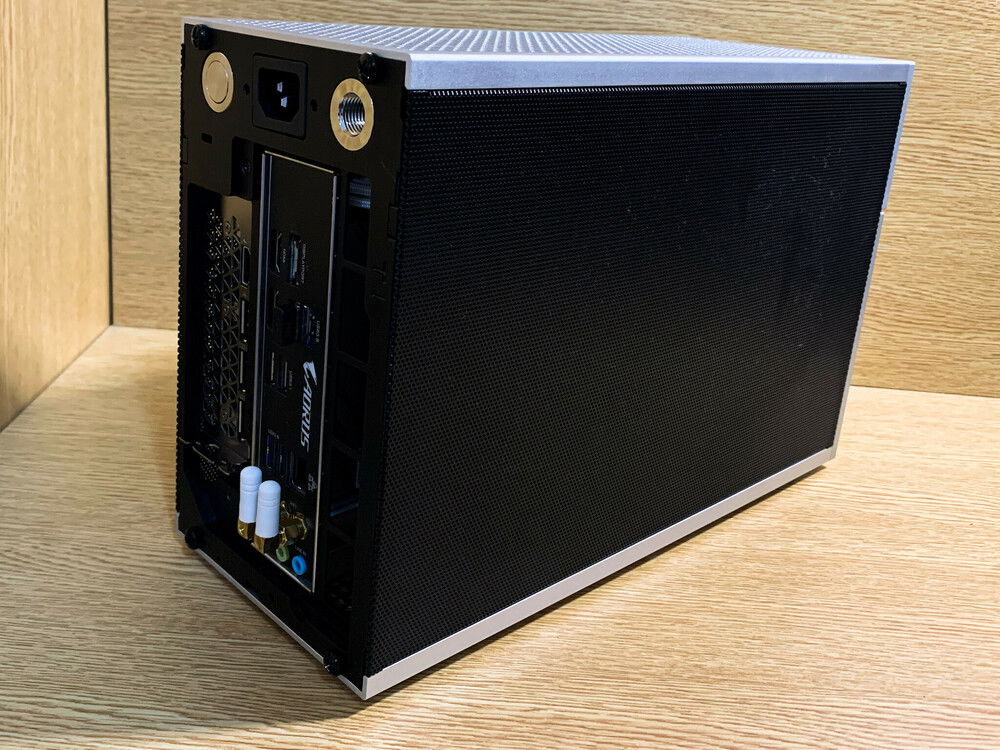 Rear view. These little antennas keep the profile of this case low.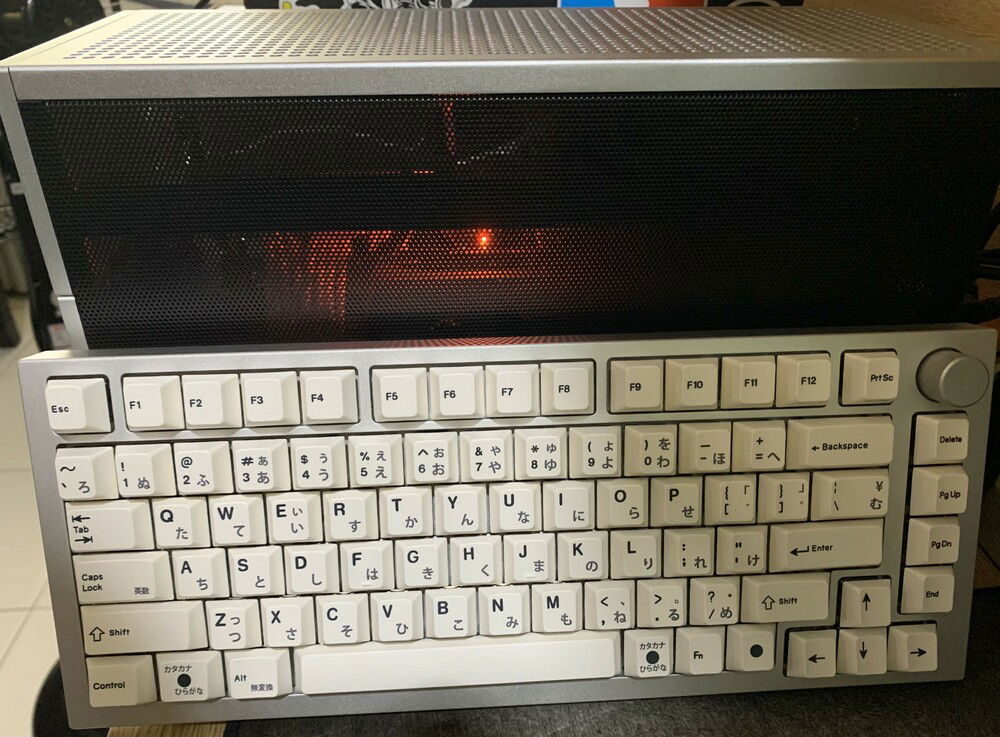 Silver exterior matches well with my GMMK Pro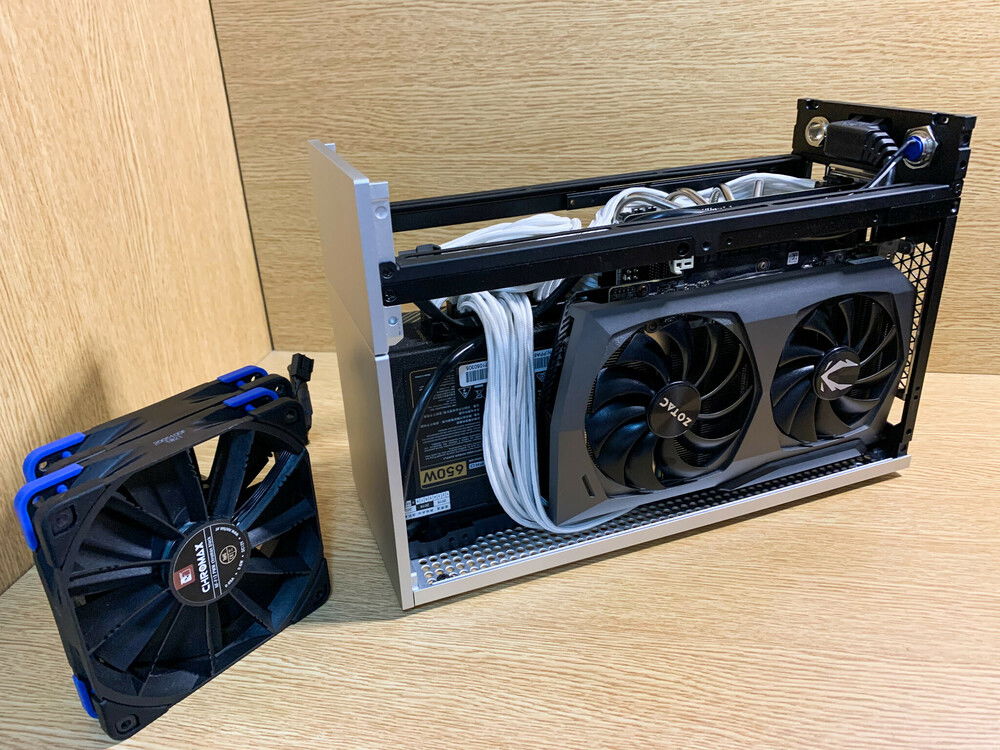 Build flexibility goes a long way with 2-slot and 3-slot mode for the T1. Here I managed to fit a Zotac RTX 3070 Twin Edge with ease.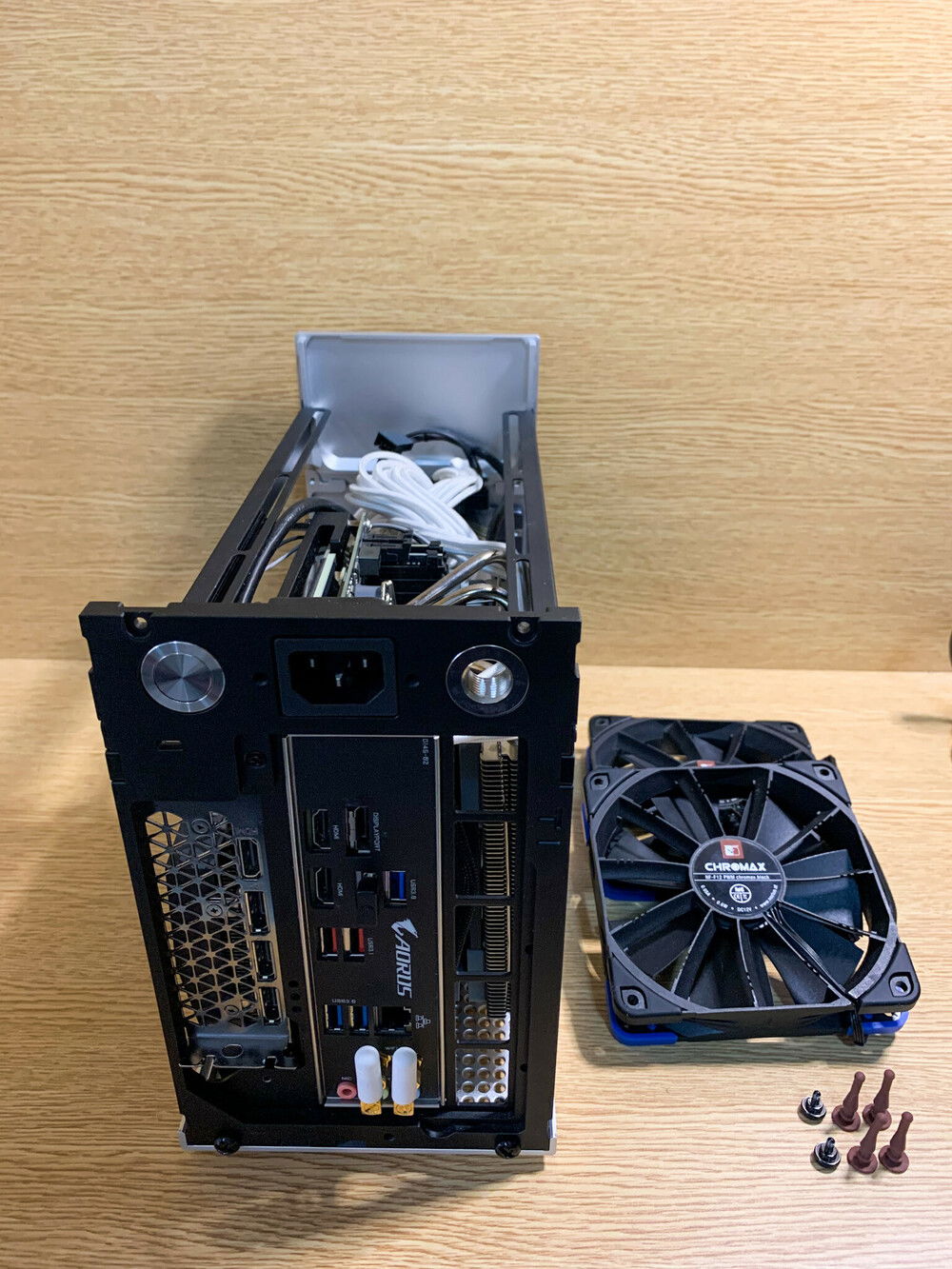 Since I will eventually move from one place to another, I chose to air-cool the CPU for easier maintenance and portability.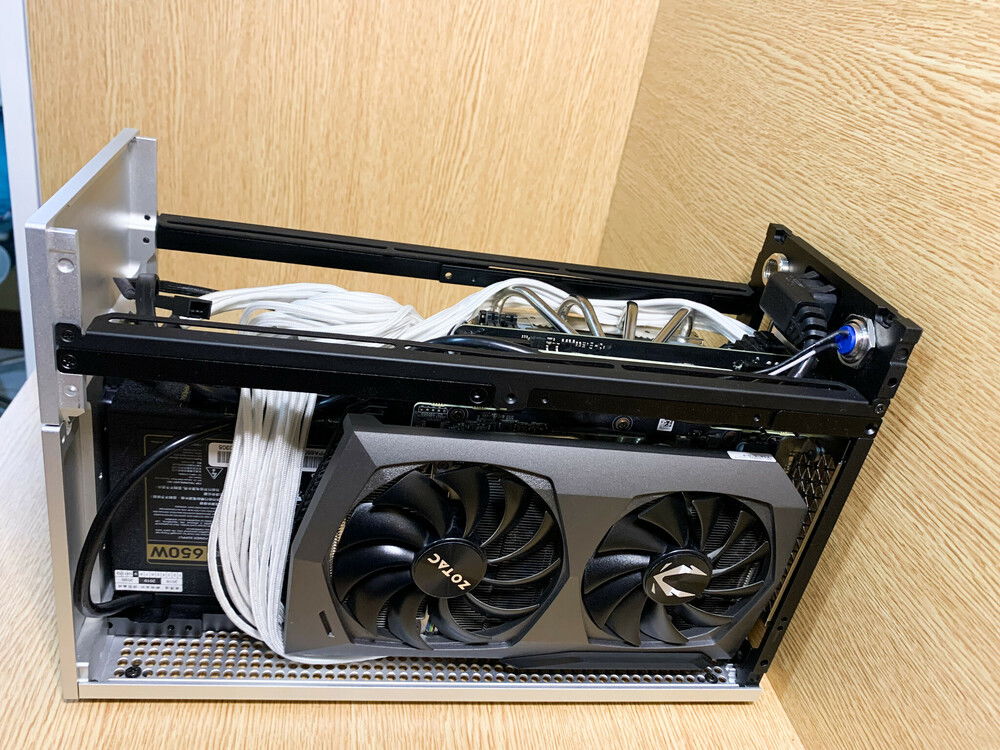 Custom PSU cables were previously made to fit inside a Nouvolo Steck which, fortunately, were still usable when I transplanted its contents into the T1.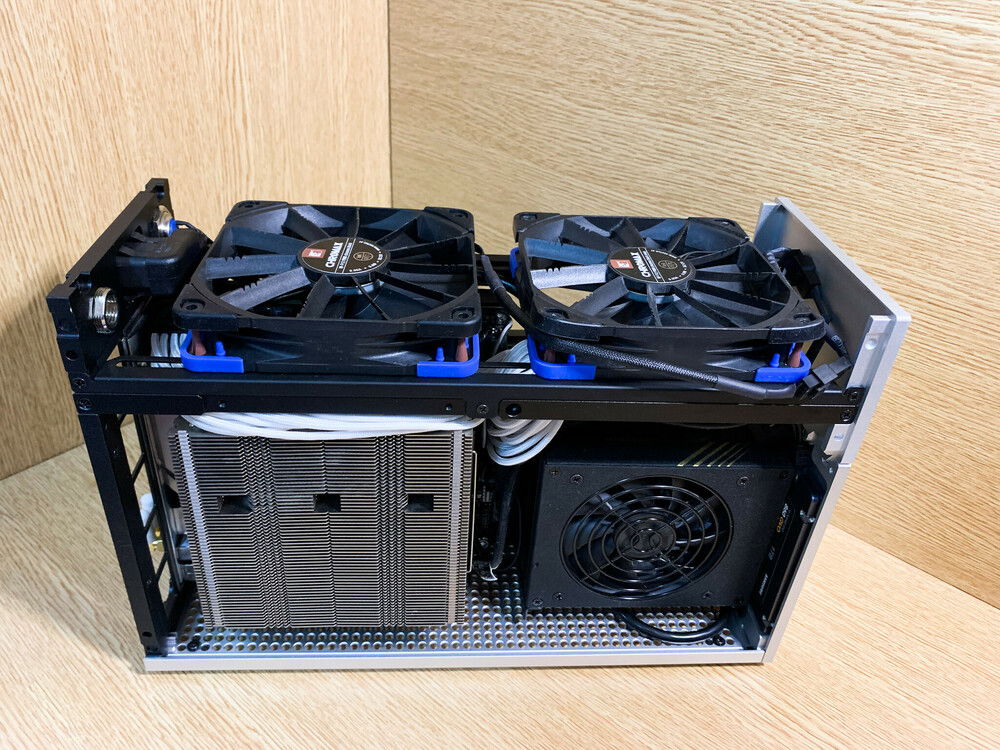 I have since changed the white anti-vibration pads to white so don't worry :) I never thought I could be this contented with how good the L12 Ghost S1 cools this system.