Tempered glass so clean and clear I forget it's there. Don't worry no birds have been injured.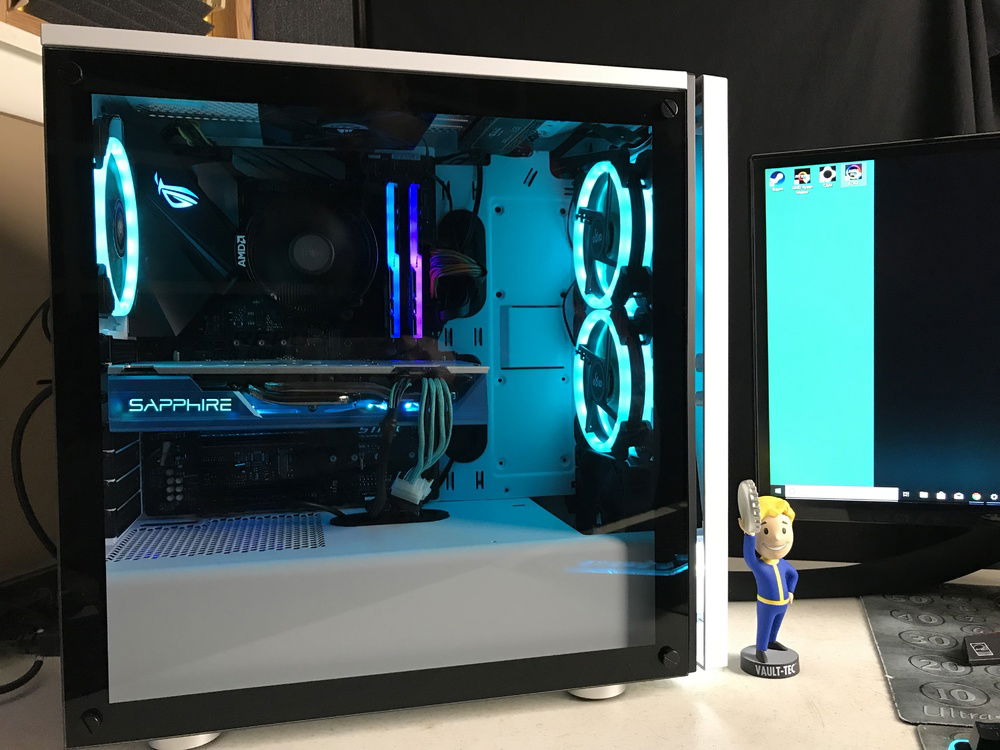 This is Aayla-327 based on my favorite color and Twi'lek. This is my first brand new build and have lots of plans for more upgrades for her.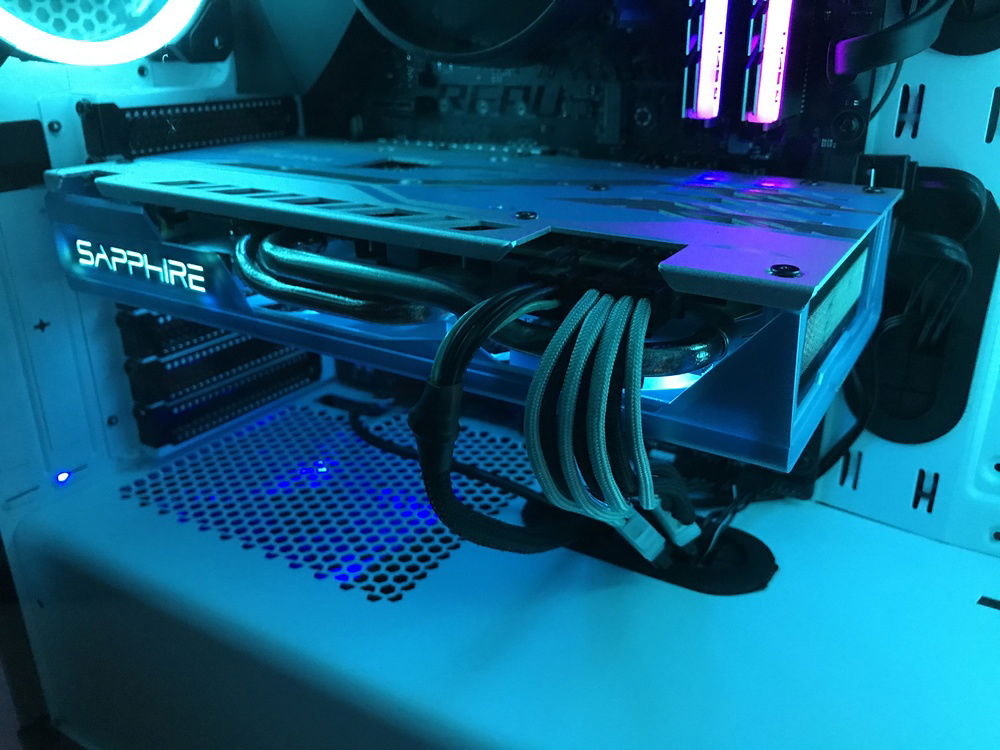 The Blue and silver retro feel of the Sapphire Nitro+ Radeon RX 580 Special Edition really helped bring this Twi'lek look together and I freaking love it!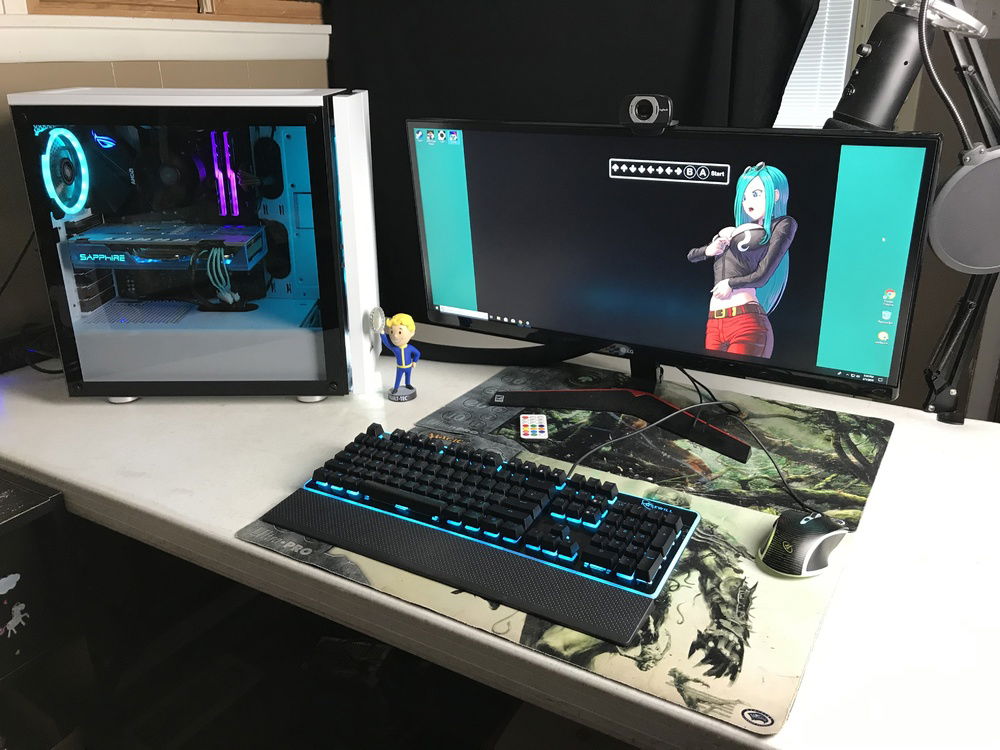 Here is my tiny setup right now. Now I need to get back to work recording videos and dreaming up new builds.