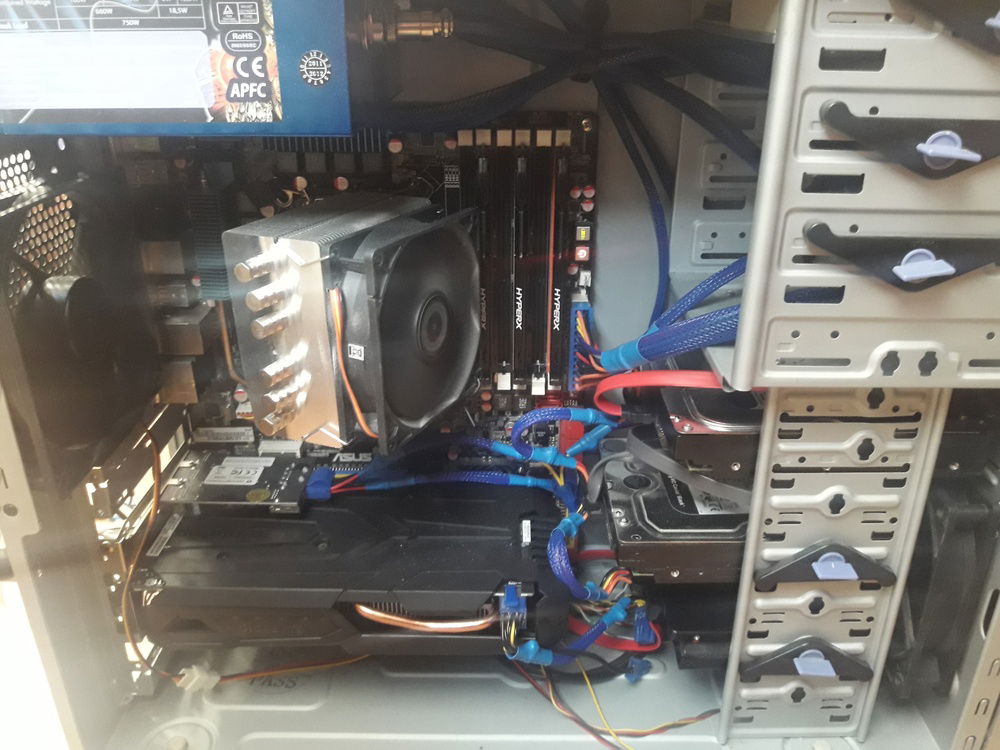 here it is in all its glory, i use one intake and one outtake 120 mm fans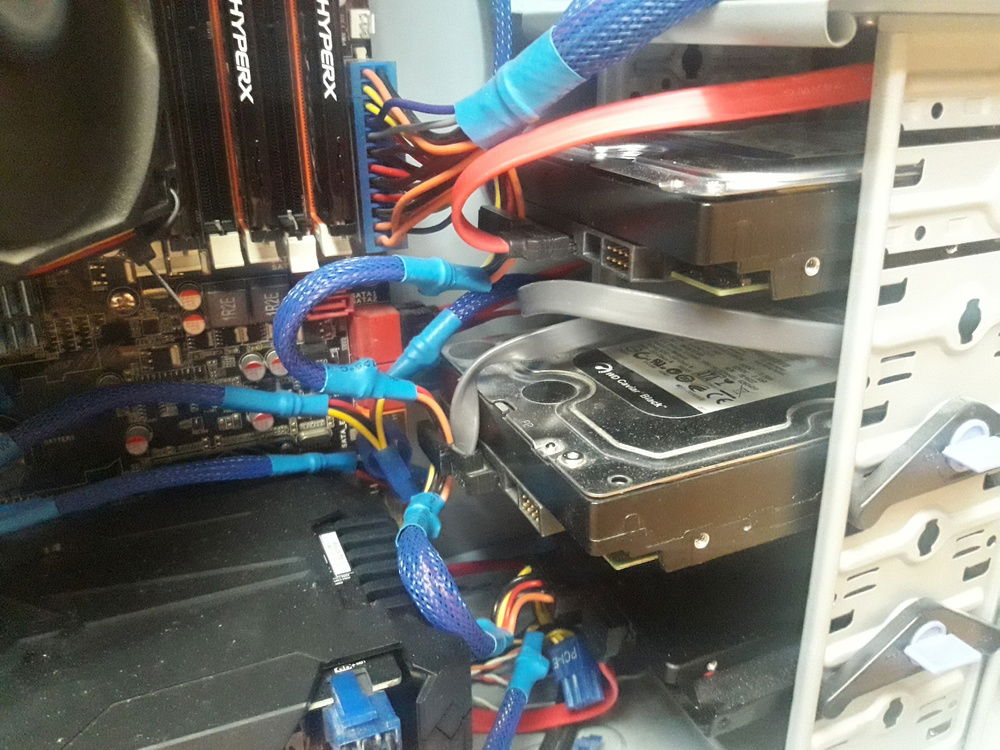 my data safely stored on 10 year old caviar black. when i was buying the new disk the only reason i didn't go with seagate barracuda was because of this disk, it is so good.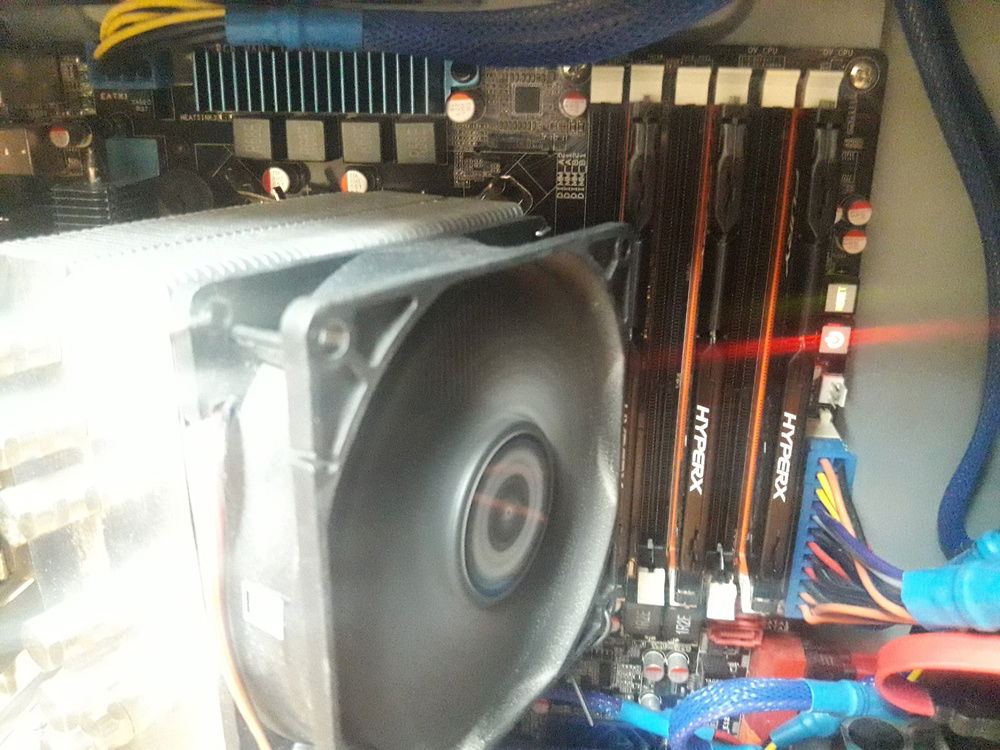 yes i have 3 sticks of memory, kids this is what we call triple channel. it supports 1, 2, 3, 4, 6. on the right side of the motherboard you can see power on and reset switch on motherboard. futuristic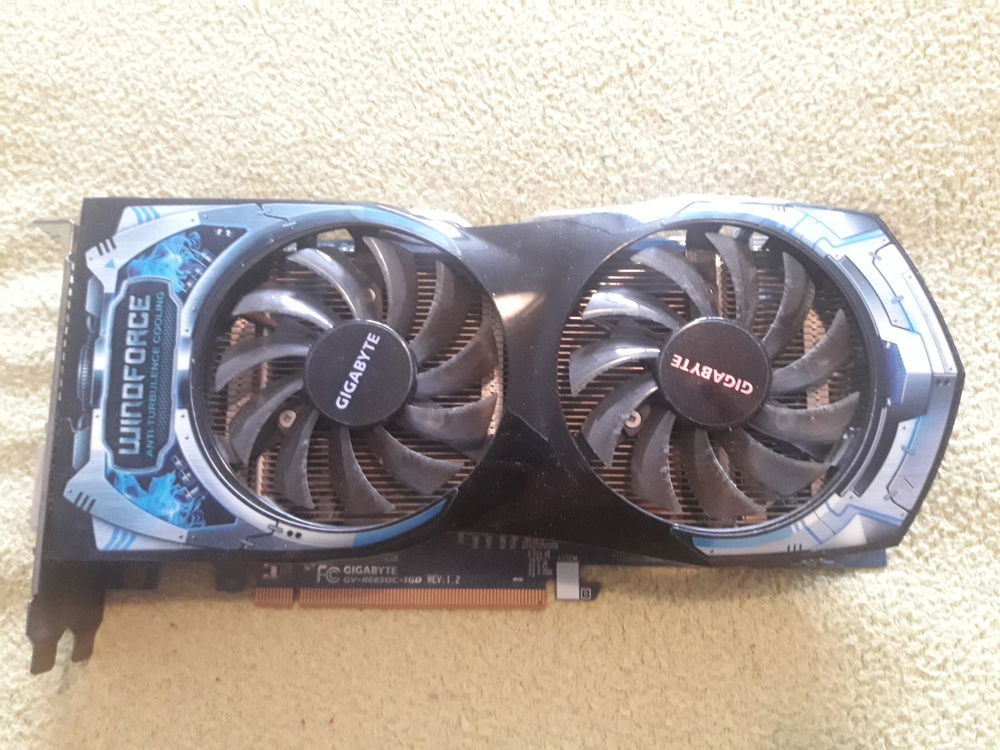 my 8 year old still working Gigabyte Windforce ATI Radeon HD 6850 1GB. you want to buy it?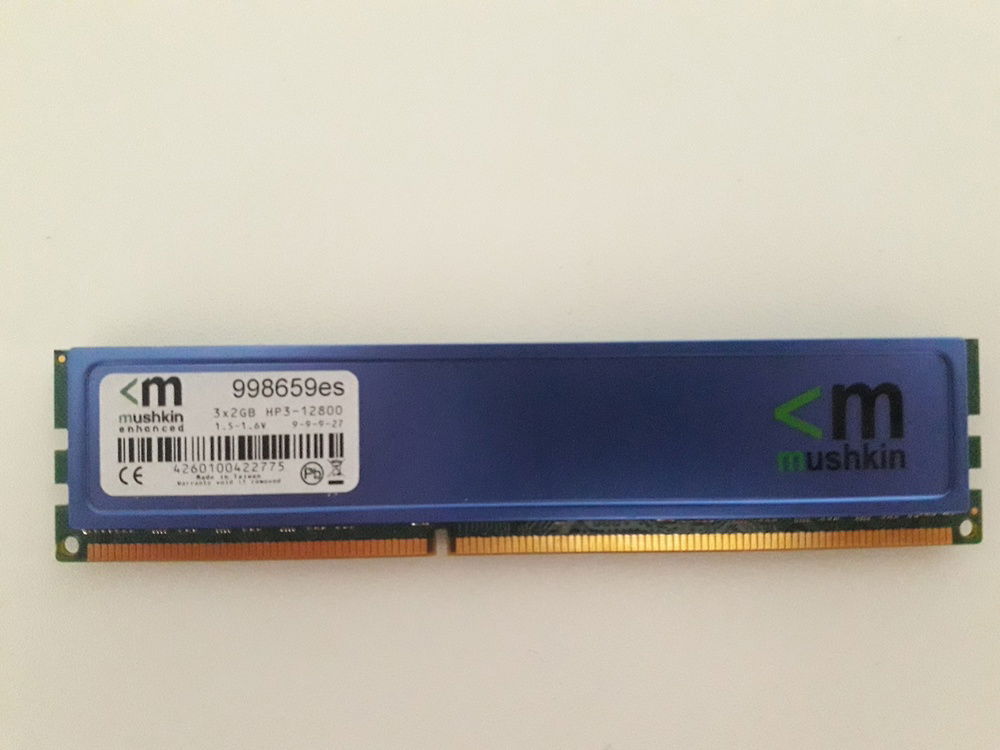 even years ago RAMs had coolers on them, this is "performance" mushkin 1600 mhz ram that i used and it still works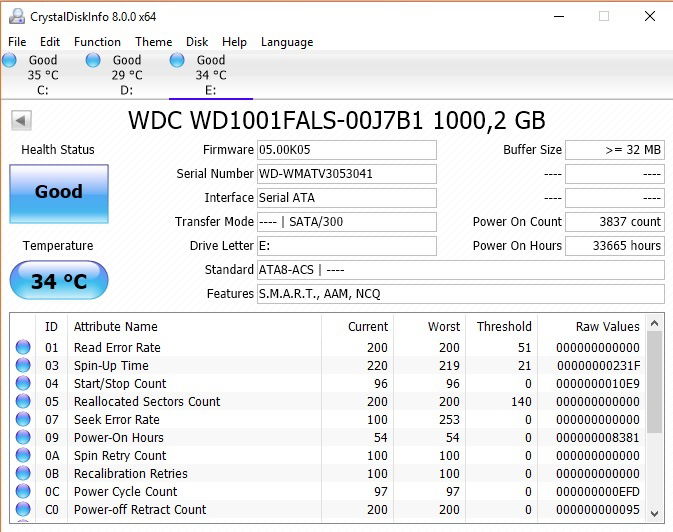 This is turning into WD commercial =) data on WD black, health still good and power on 1402 days or almost 4 years