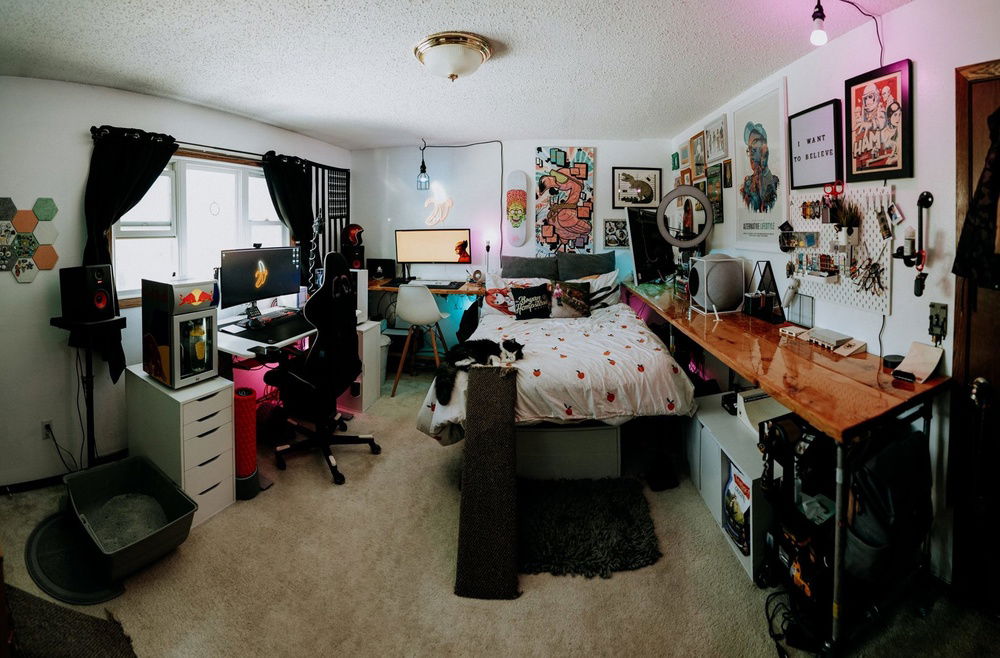 The Room/ Battle Station shared with the Girlfriend & Arwen the Munchkin Kitty.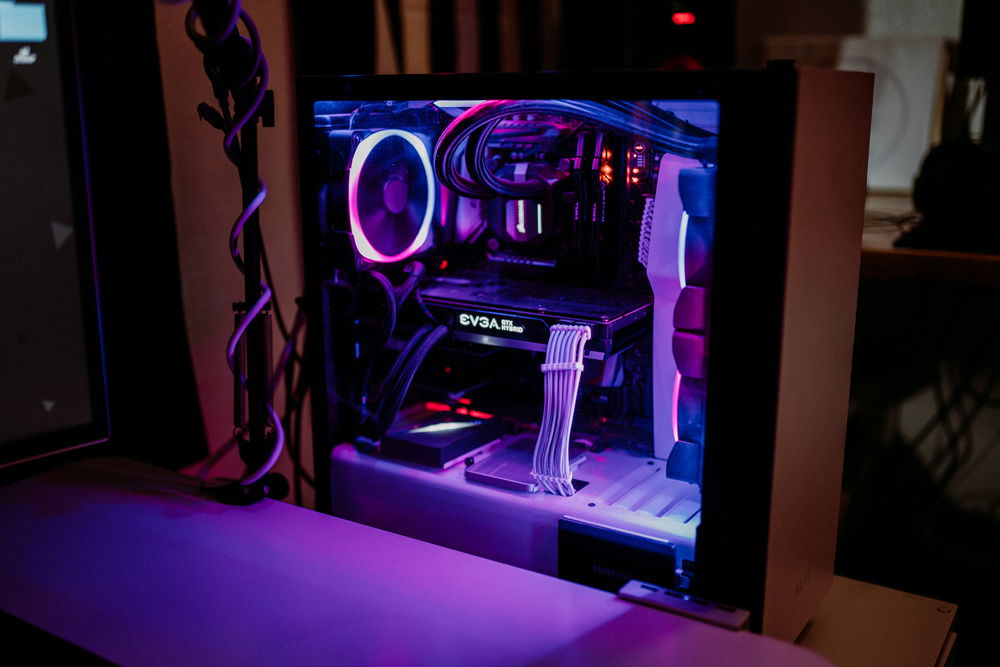 Side panel showing off all the goodies inside this build. I would really like to upgrade all my sleeving soon & get custom white cablemod cables for my GPU. I don't really like how these don't keep a clean shape even with cable combs.
Little more of the close up in the case.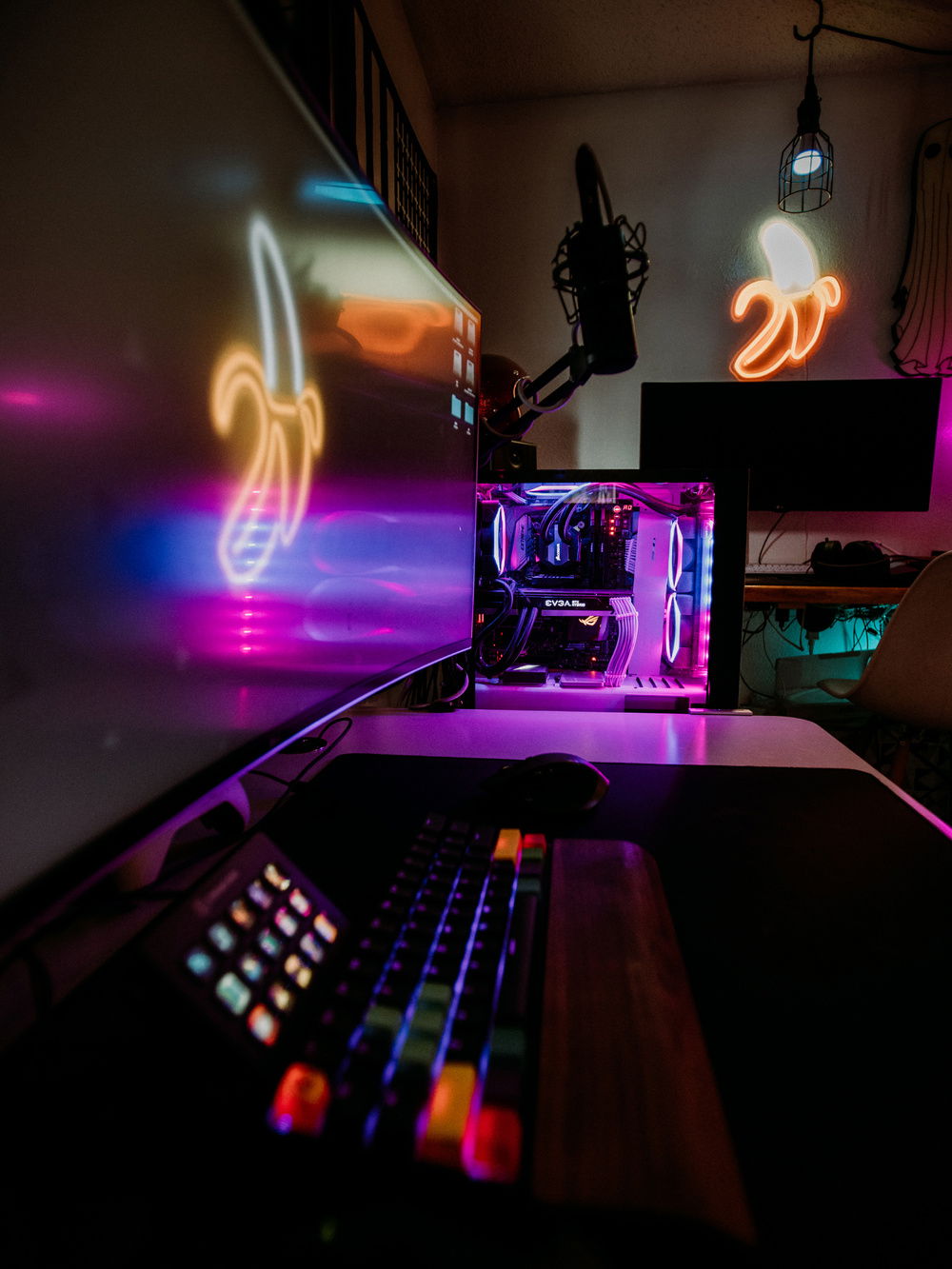 Just a nice side profile of my desk set up.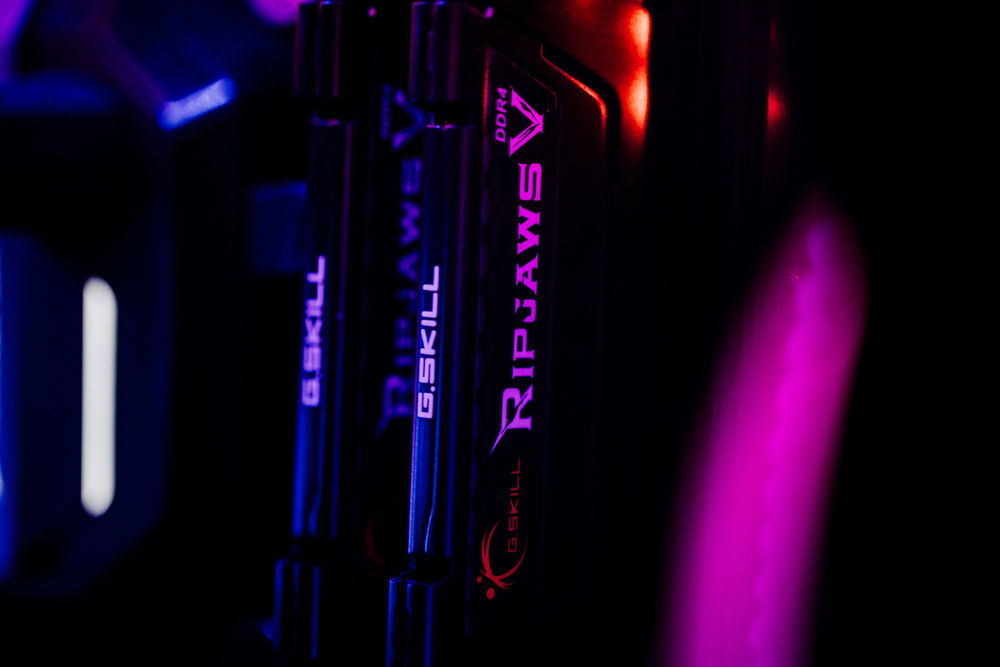 32 GB of G Skill Ripjaws DDR4 Memory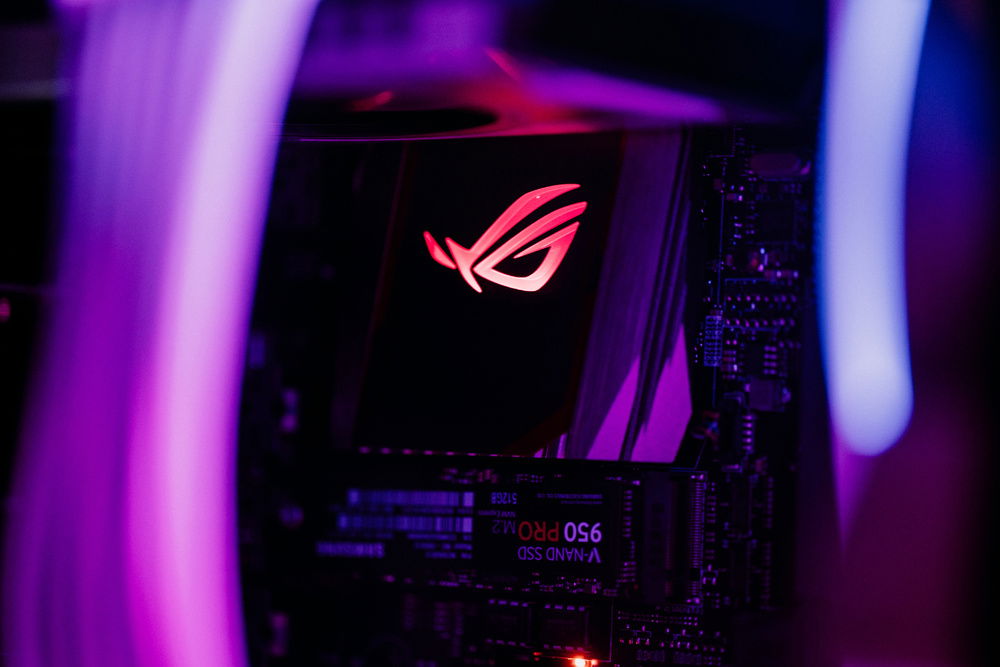 A little of my Asus Maximus Extreme Motherboard surrounded by NZXT RGB fans.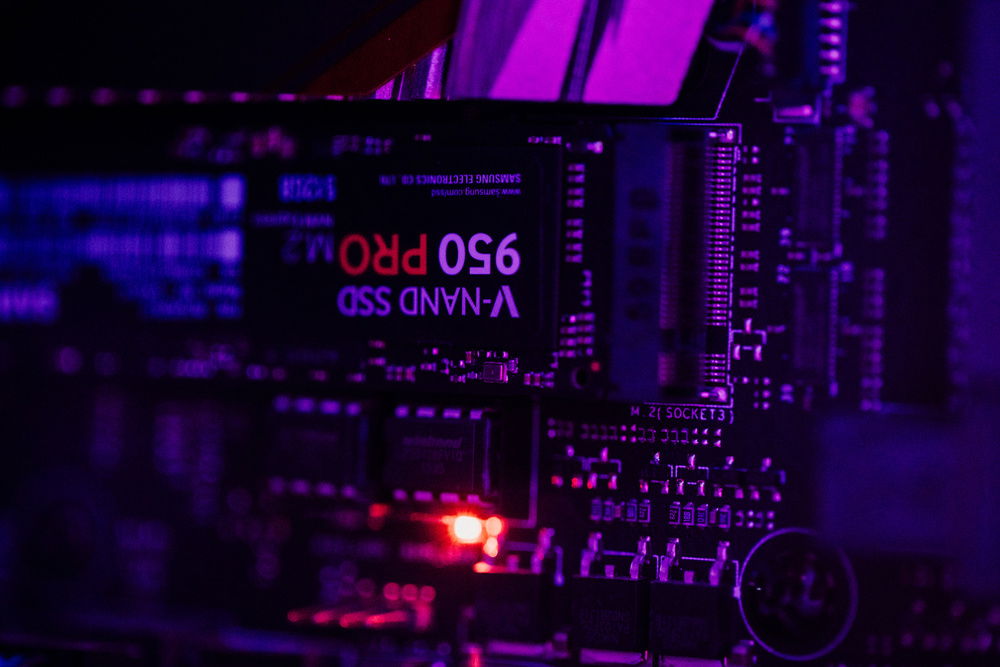 A little more of my Asus Maximus Extreme Motherboard with my Samsung 512GB 950 Pro M.2 SSD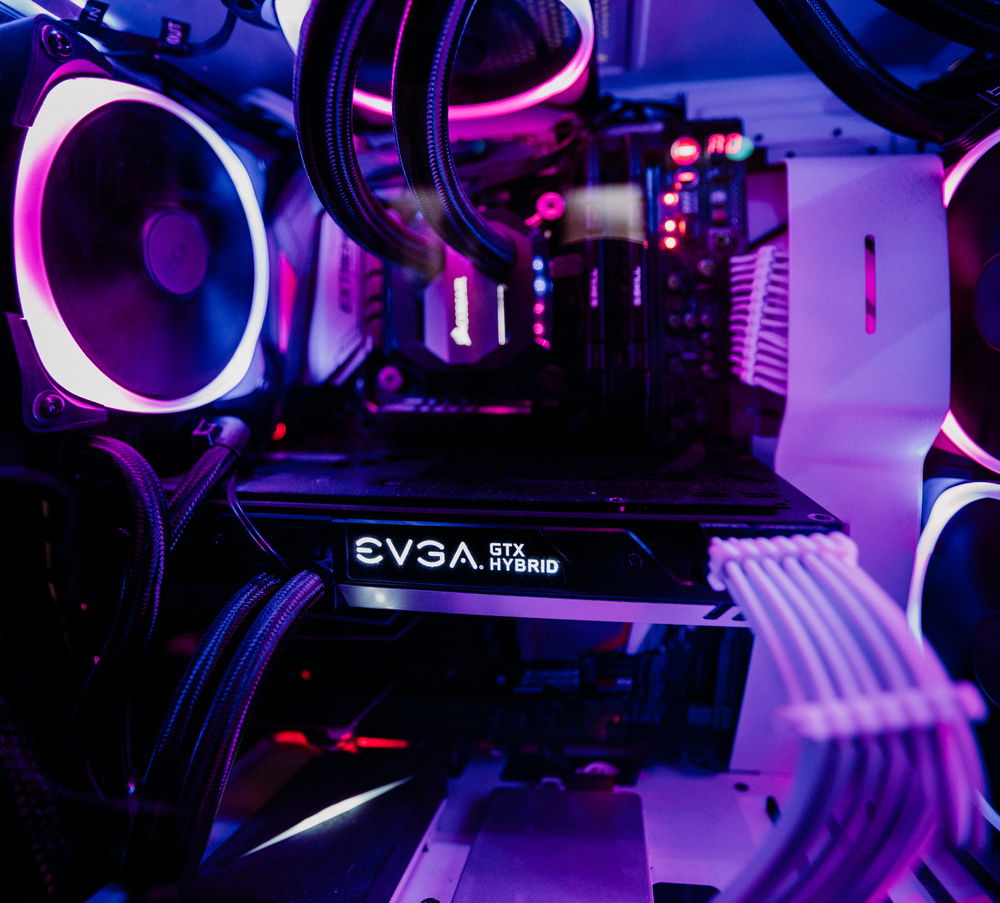 Just a nice wide close up to see everything in the case coming at you.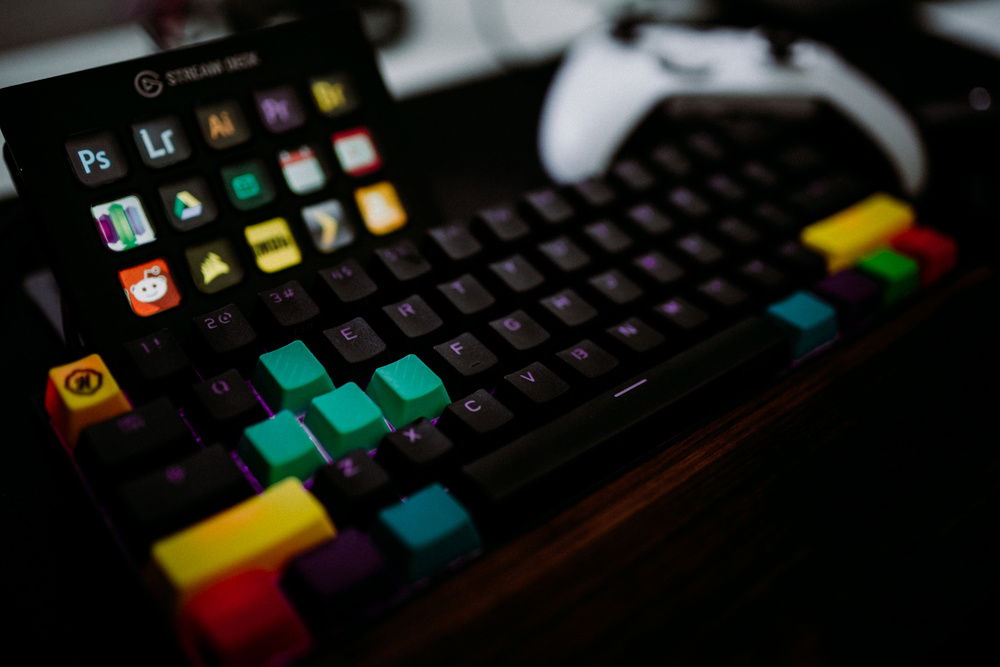 Just a closer look at the keycaps with red switches.