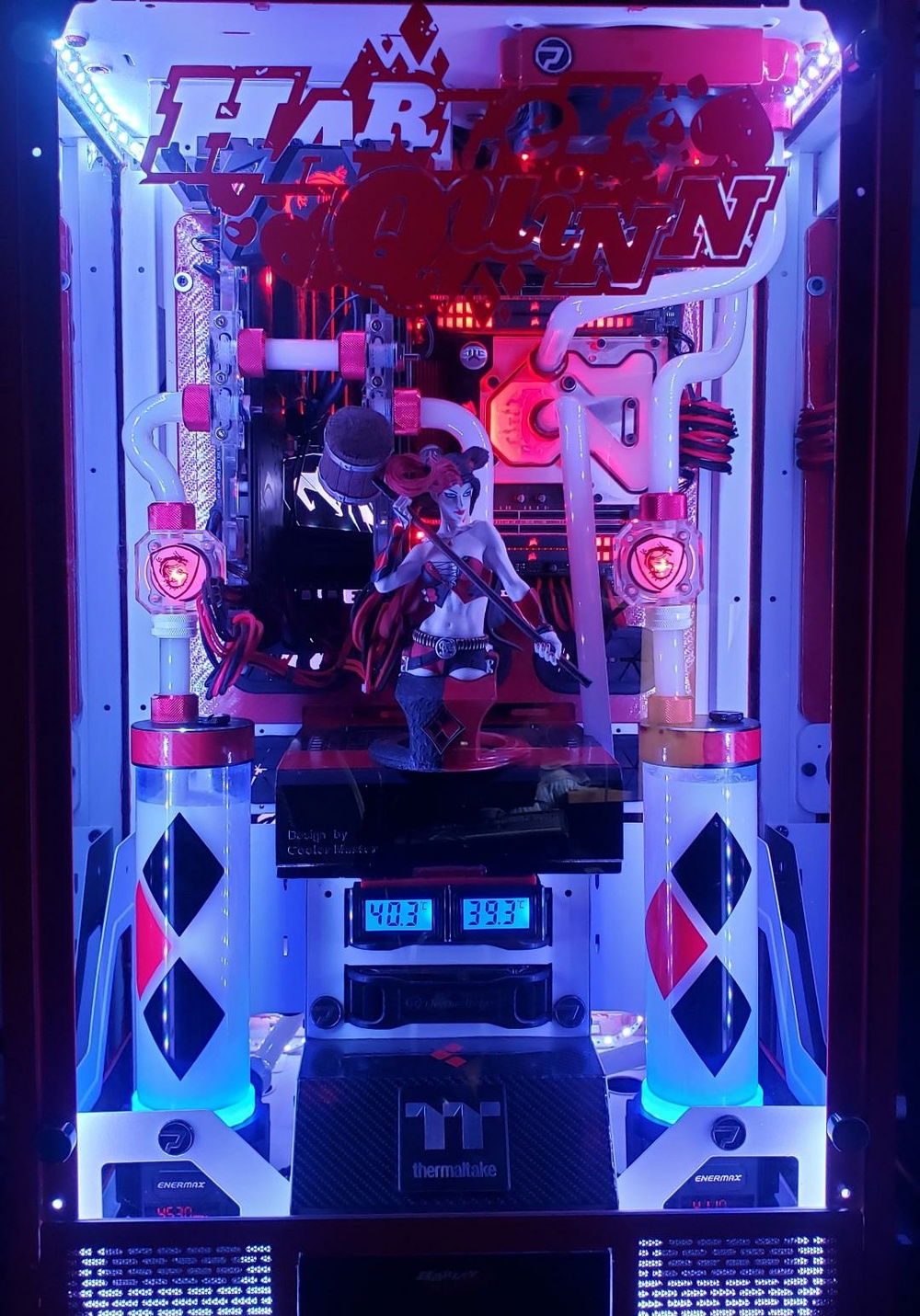 Front revision 1.0 complete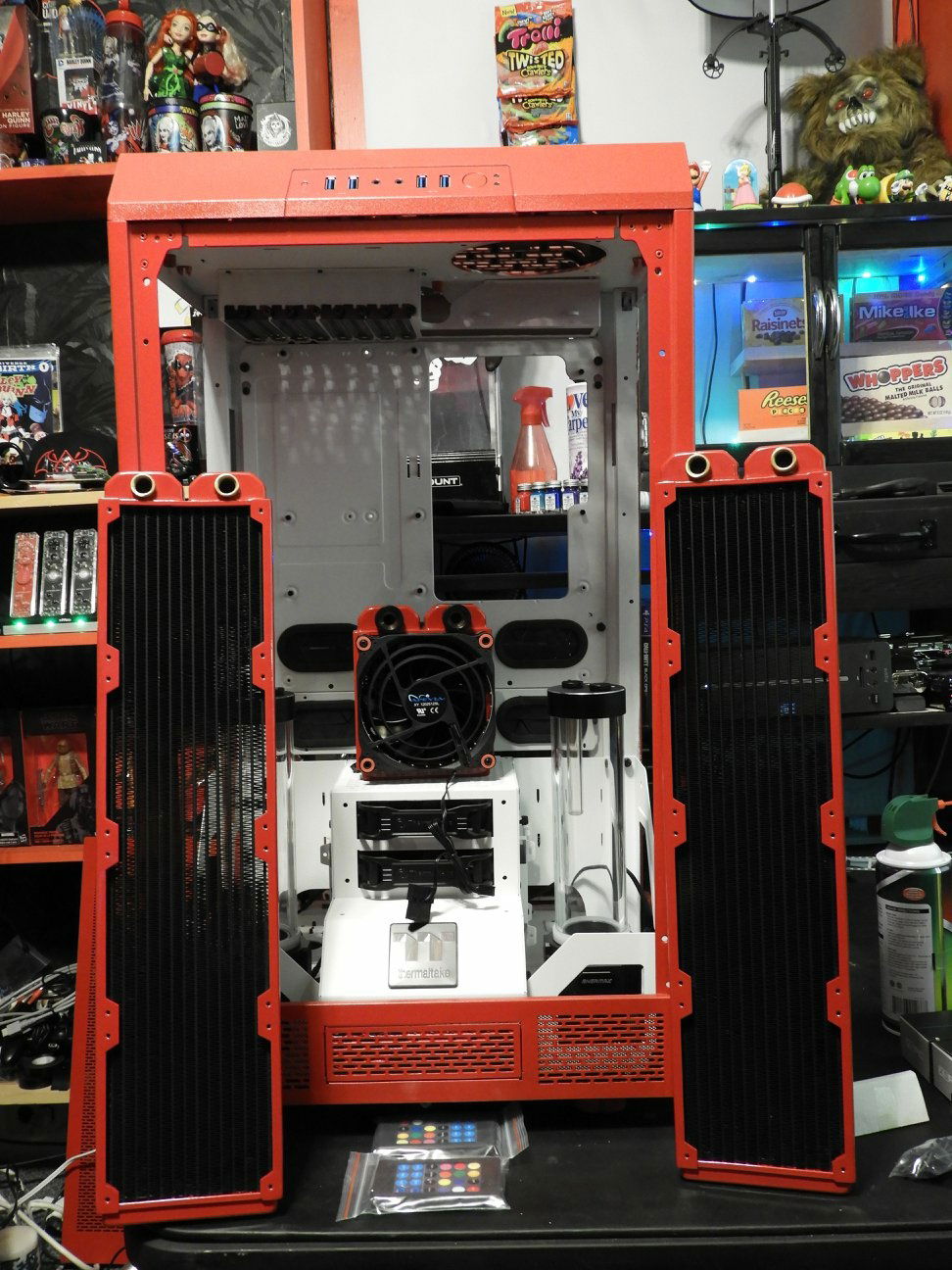 (2) 480 MM candy Red Primochill EximoSX rads and (1) 120mm Primochill EximoSX Candy Red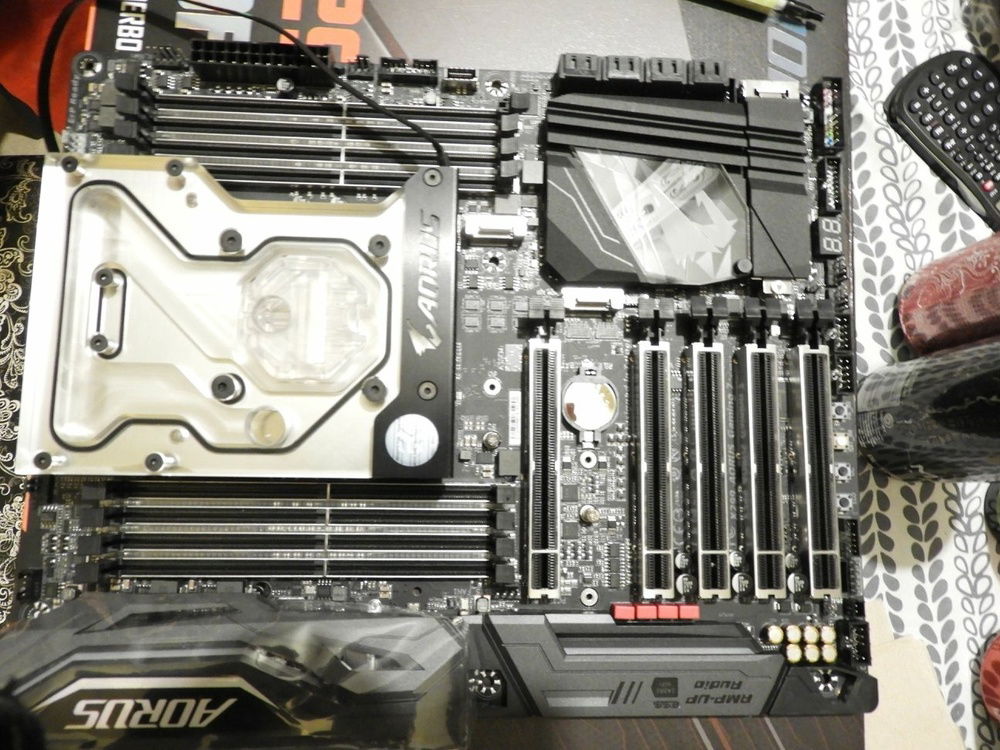 EKWB Aorus X299 Mono Block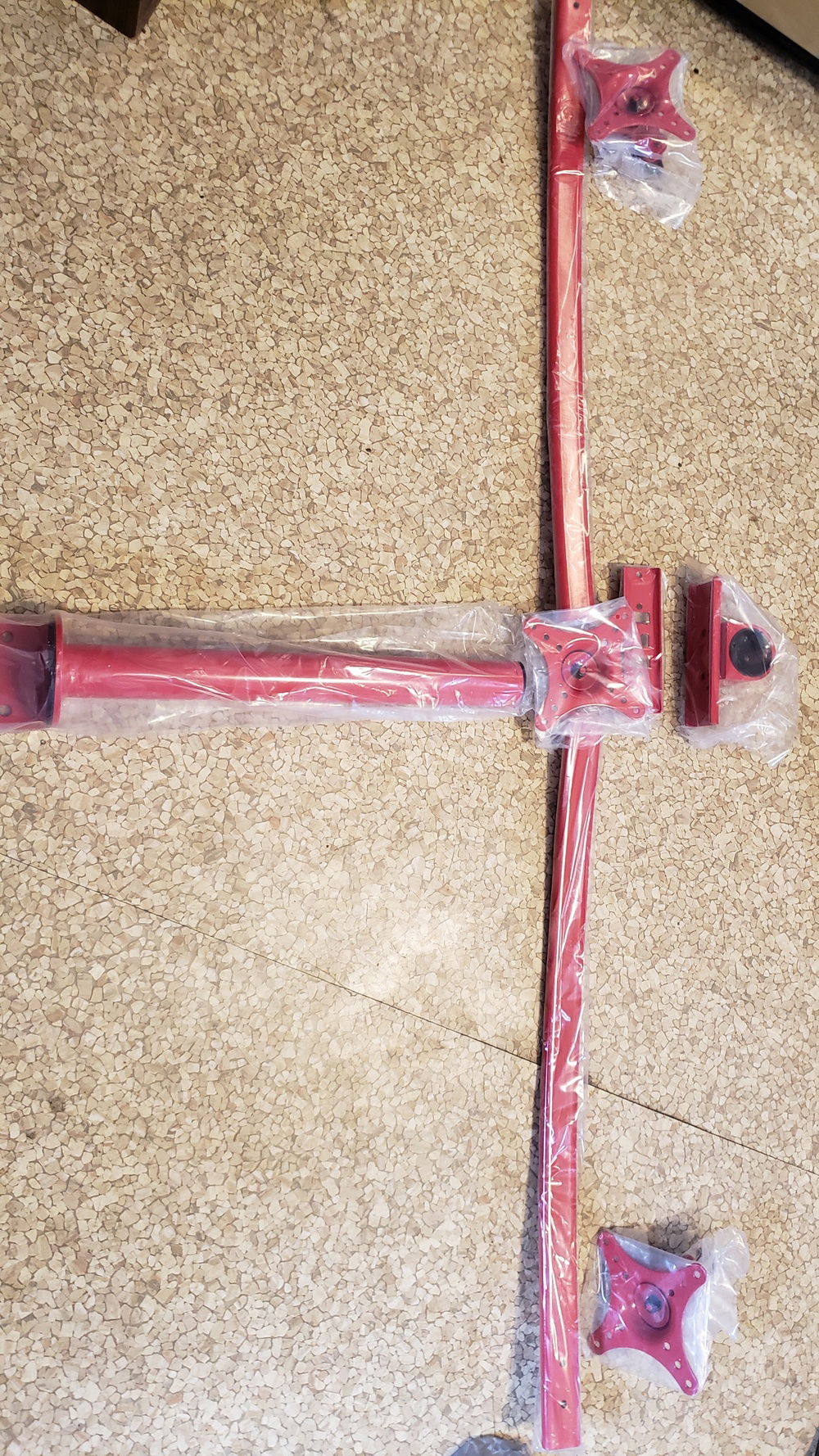 Another delivery today for Harley Quinn... More coming tomorrow 😀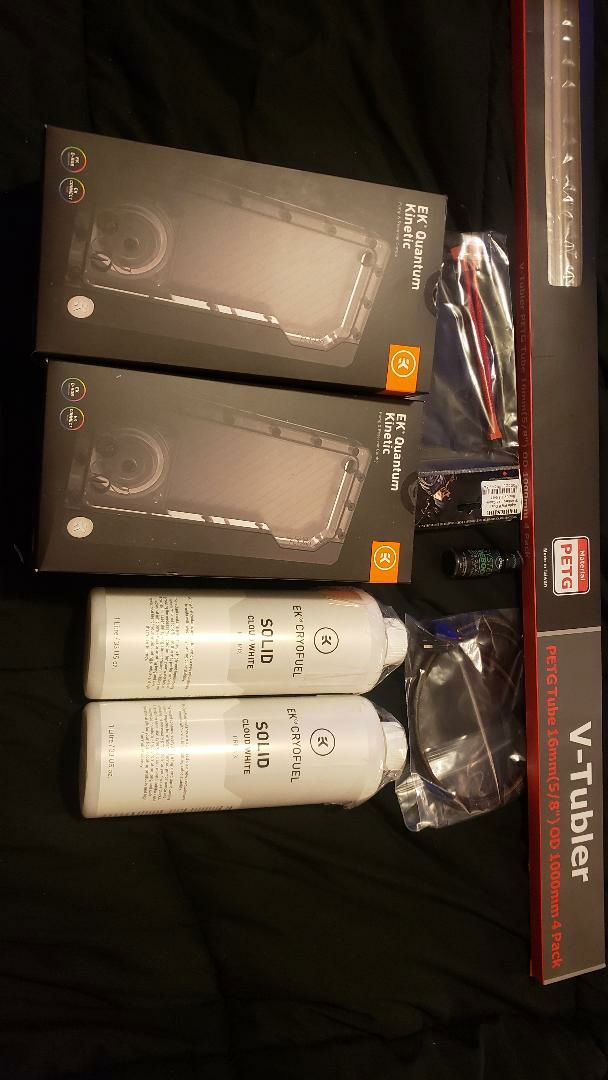 3-2-2020 PPC's Delivery !!!! Updates Coming Soon ! EKWB Kinetic 240's With D5 pwm's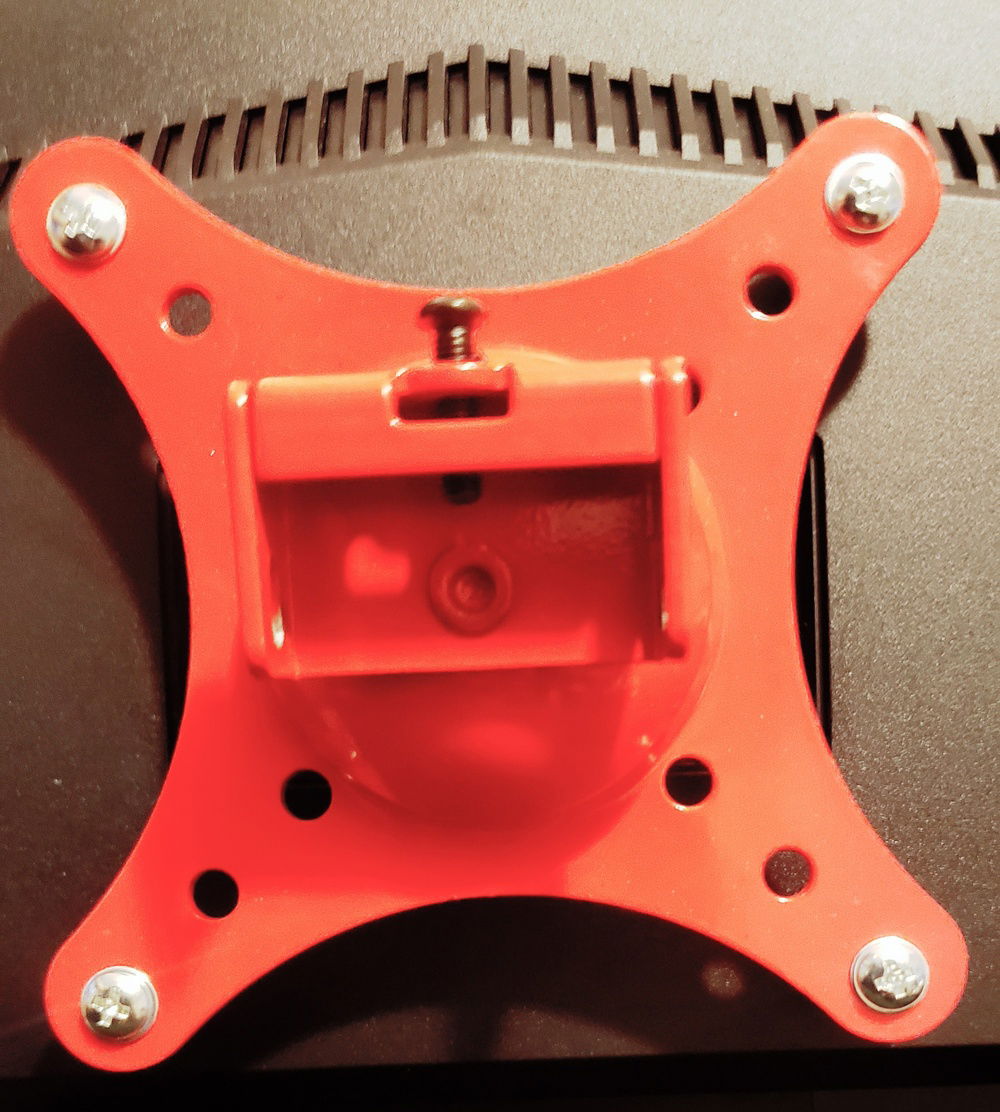 Prepping for expanded horizons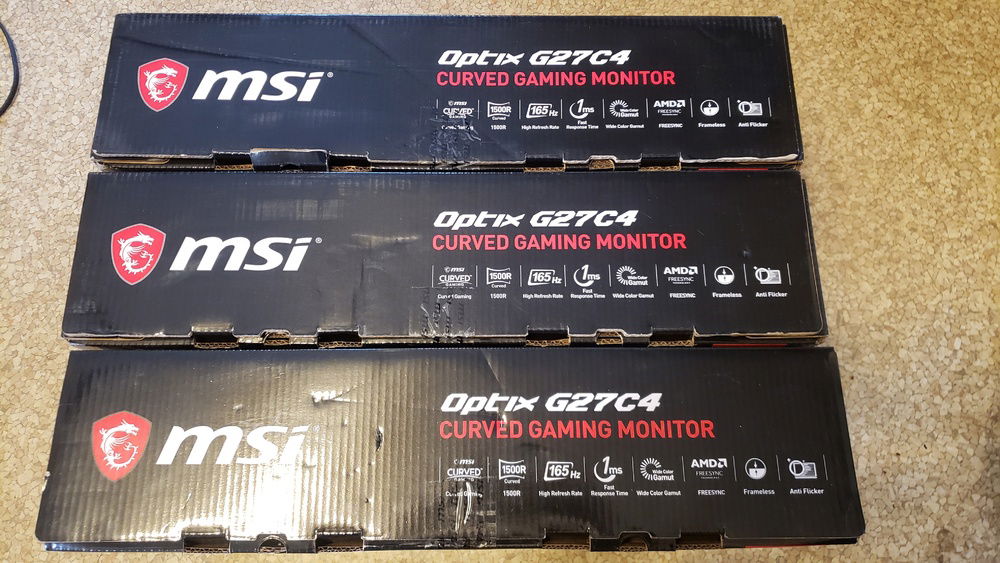 Optix G27C4's (AMD freesync )...hot tip though not officially tested they are g sync compatible.running at full 165hz zero flicker and passed Nvidia pendulum tests and a few other test tests

Just like this. My son came home and says "bit much eh dad" I chuckled at him ,I made a loud sniff and said "ah there's no kill like overkill son"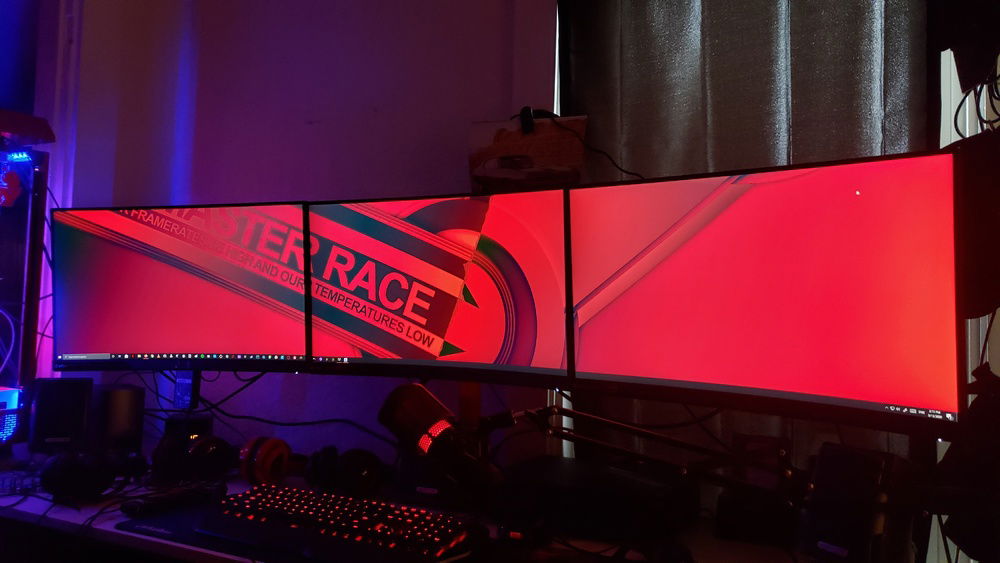 Almost have them setup.next is cleaning all the cable n wires off my desk #SupaClean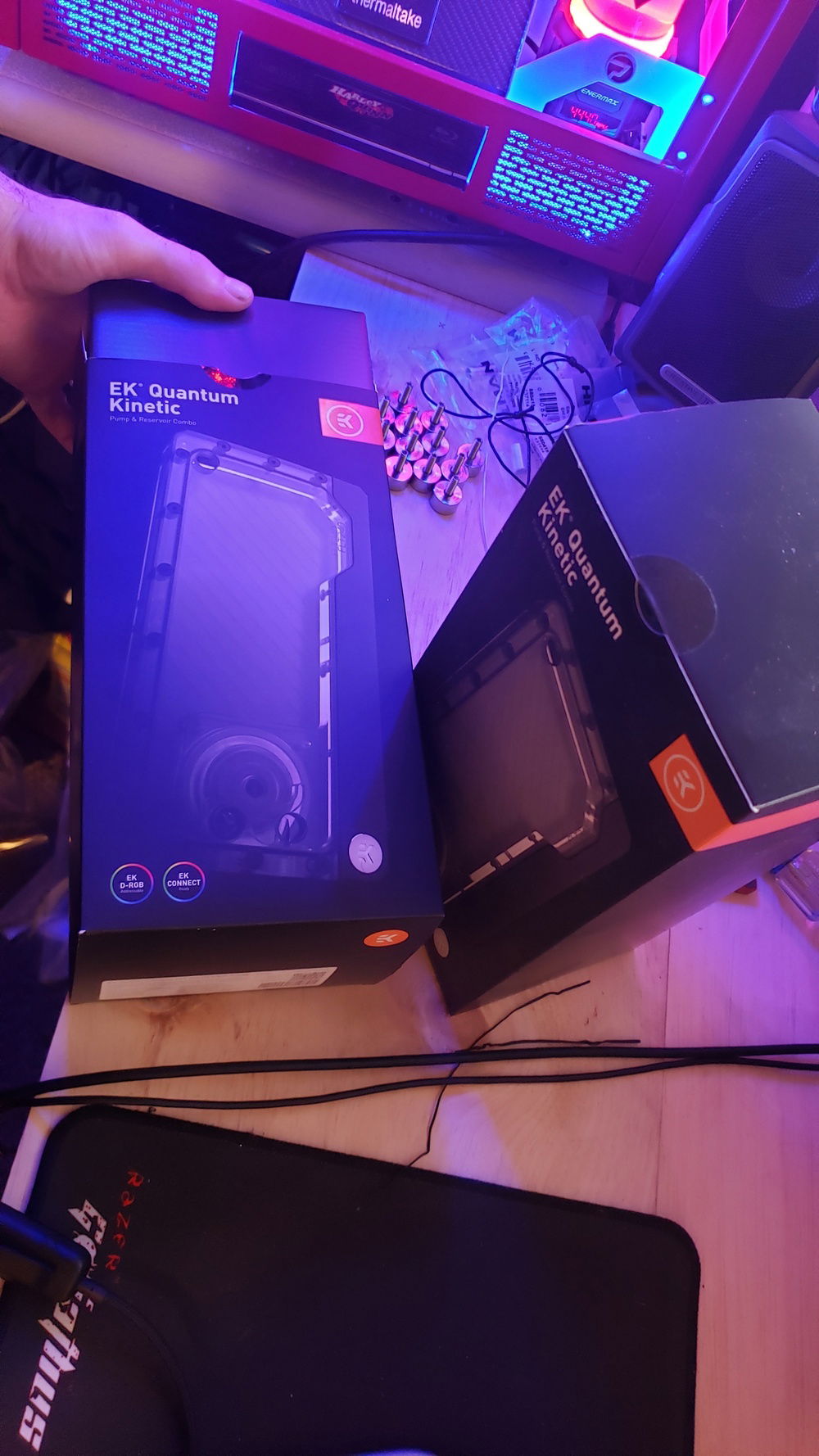 Today I start the EKWB Kinetic makeover and retube the dual loop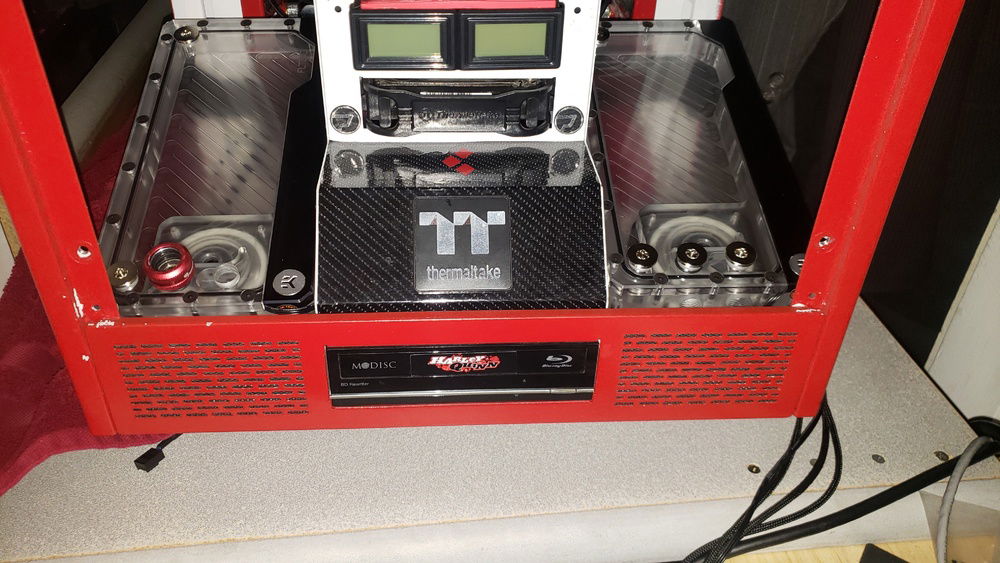 To pitch or not to pitch.that is the question guys n gals thoughts? Hmu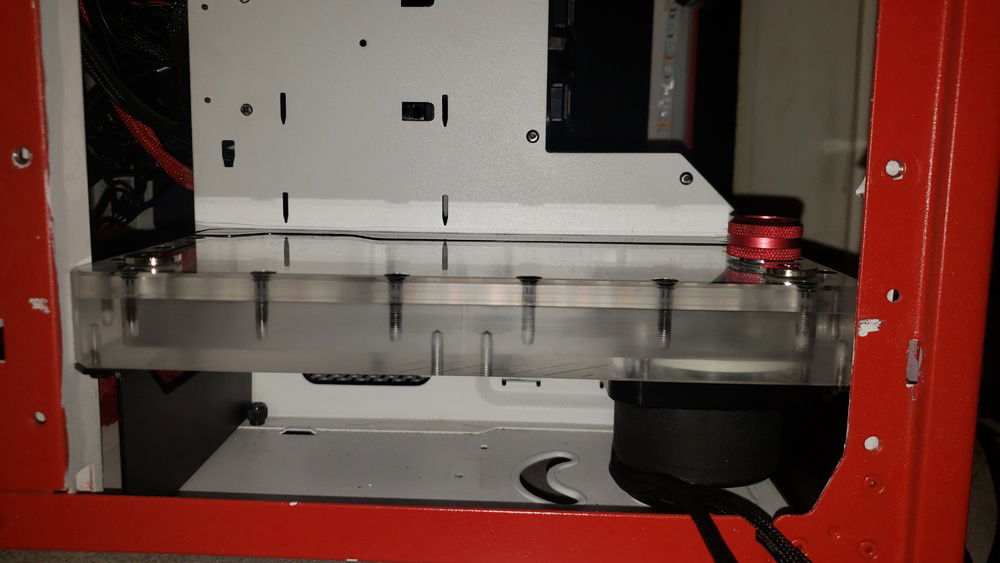 Or Level,thoughts? I think my retubing has a few more option leveled as far as creatively speaking goes.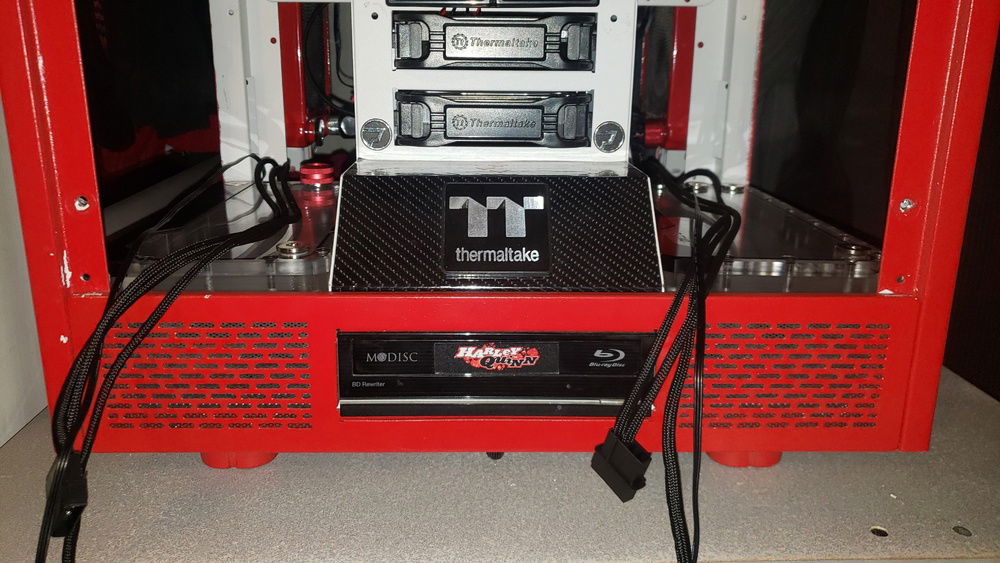 Distro's mounted now for tubing and re routing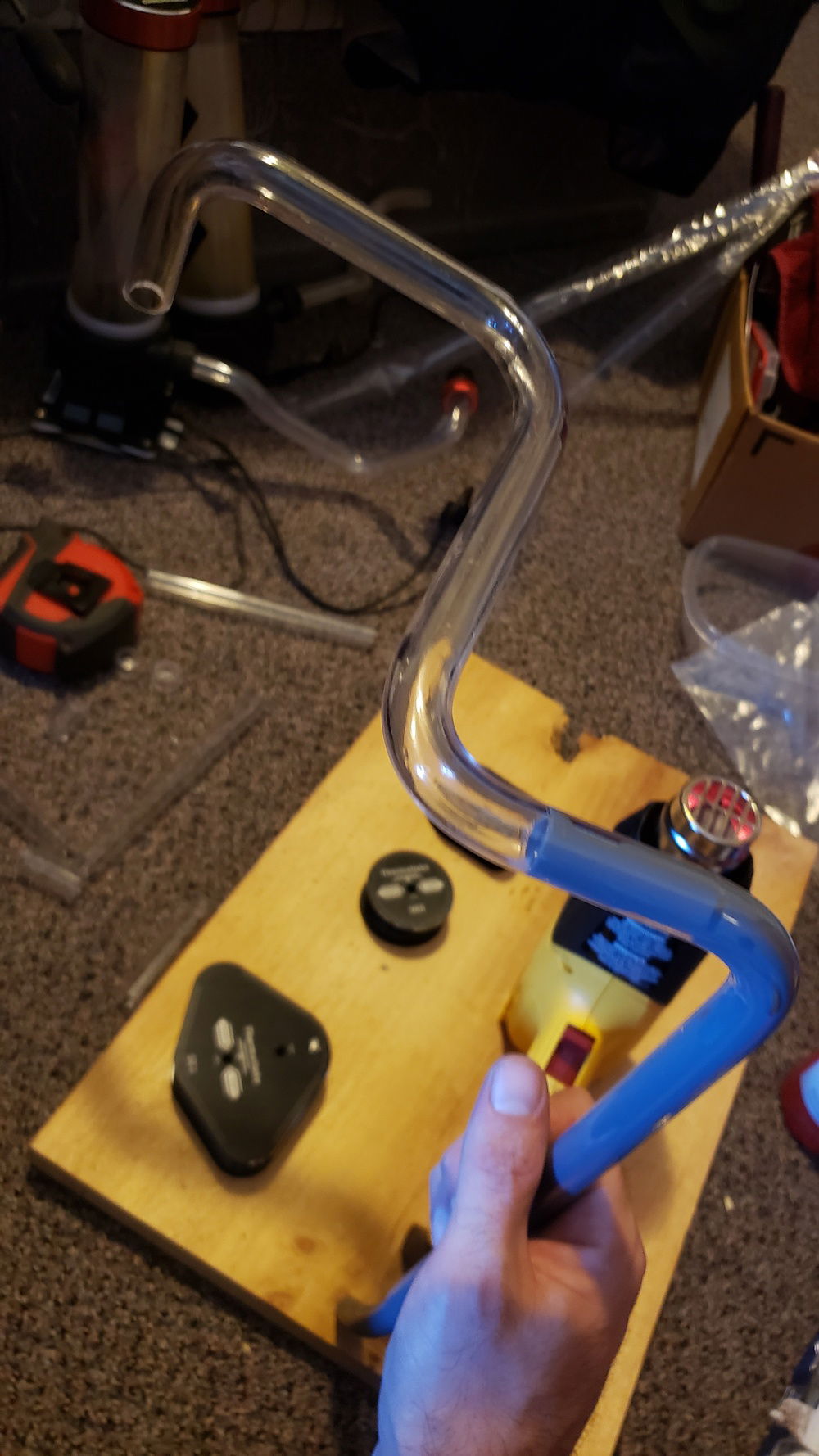 4 bends in,2 more to go !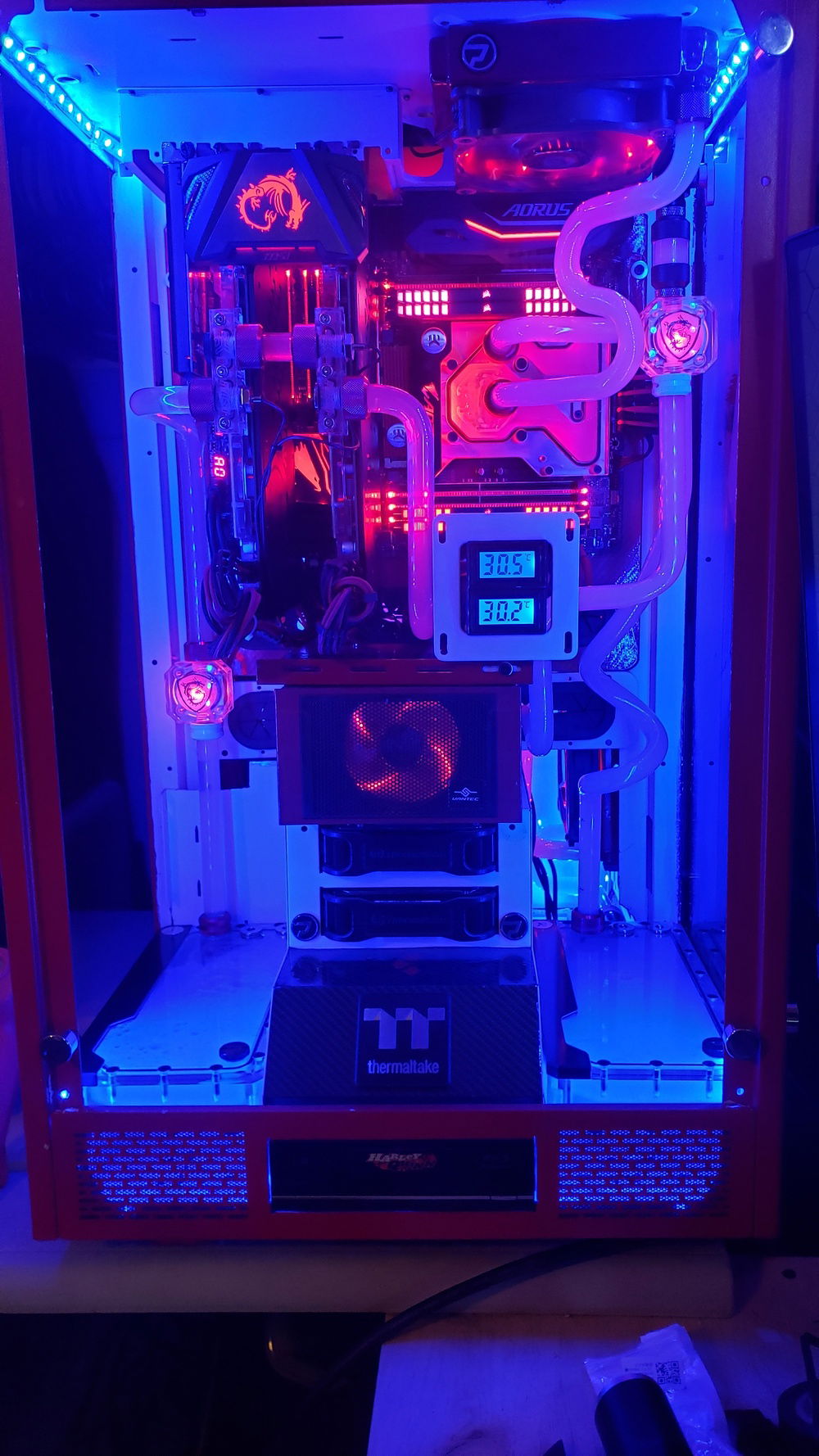 My fellow modders,I present to you after an entire weekend worth of revisions, switched out the Enermax Neochanger's to 2 new EKWB Kinetic FLT 240 With D5 pwm's , Harley Quinn revision 2.0 is up and running after a 24 hour leak test, While im still waiting my for a few more thing to do in her to come (material to make cover plates were flow indicators are to hide cable in the rear .she is also currently running a cleaning solution before a complete fluid change this week or coming weekend. Thoughts?