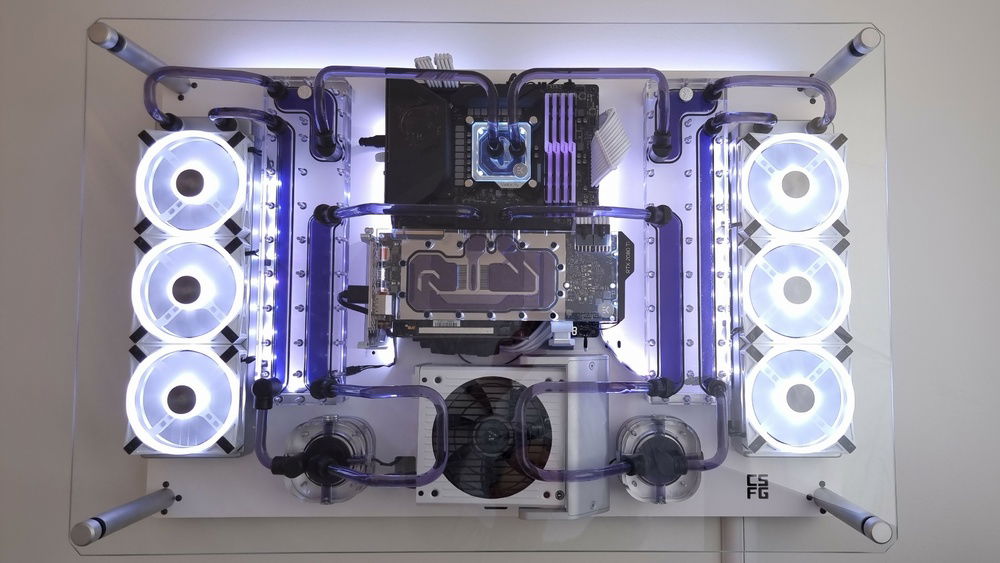 Full frontal, a tad lighter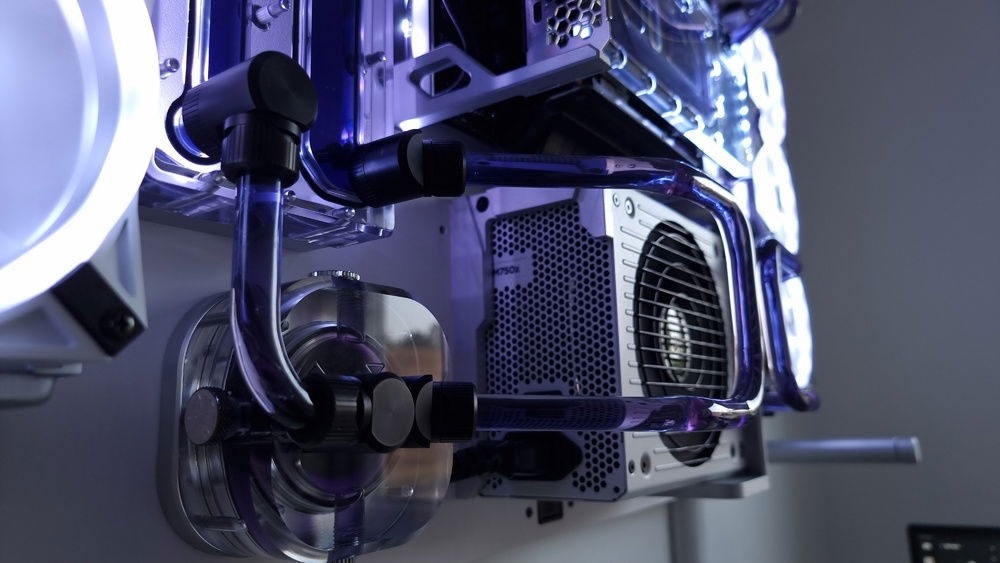 I decided that too little were happening around the PSU, so extra bends!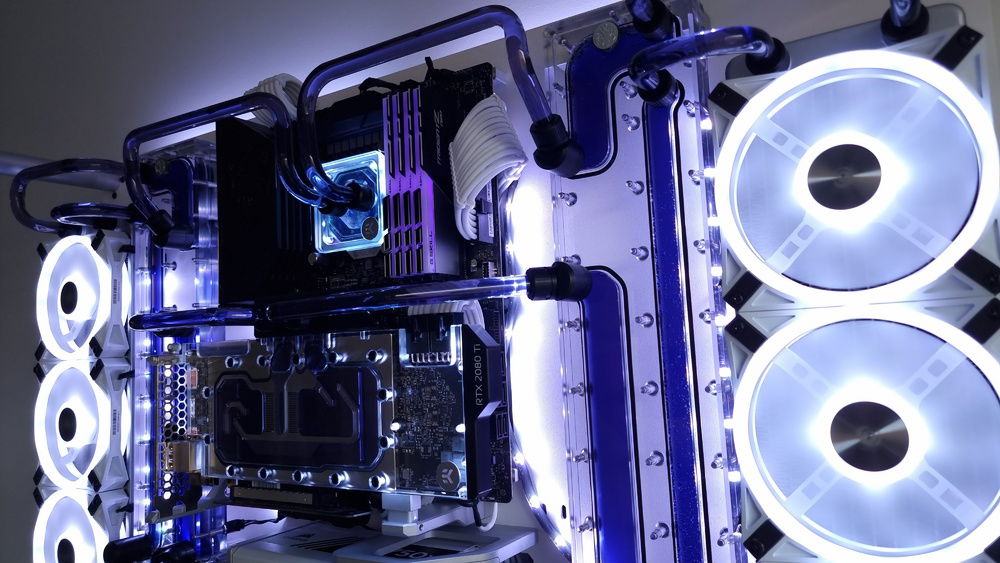 Cablemods, who doesn't enjoy good cablemanagement?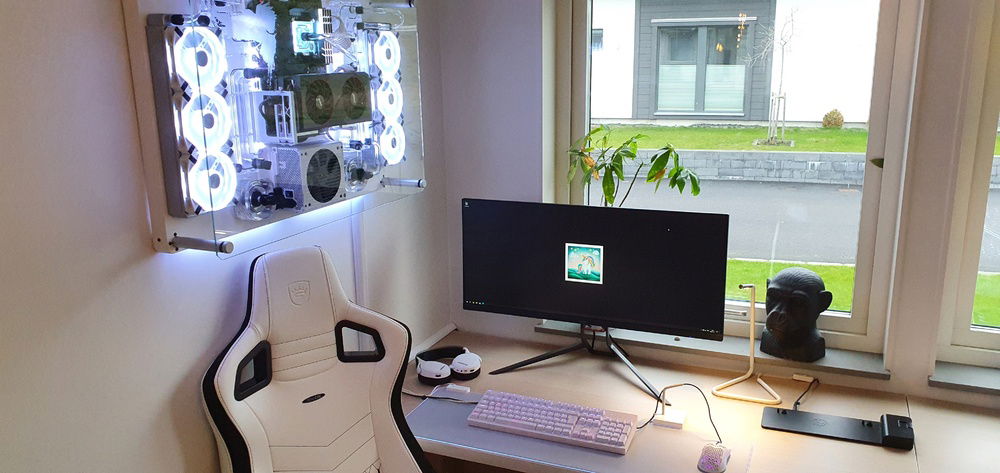 Had to add another picture with the new chair and headset and a better view of the etched crow.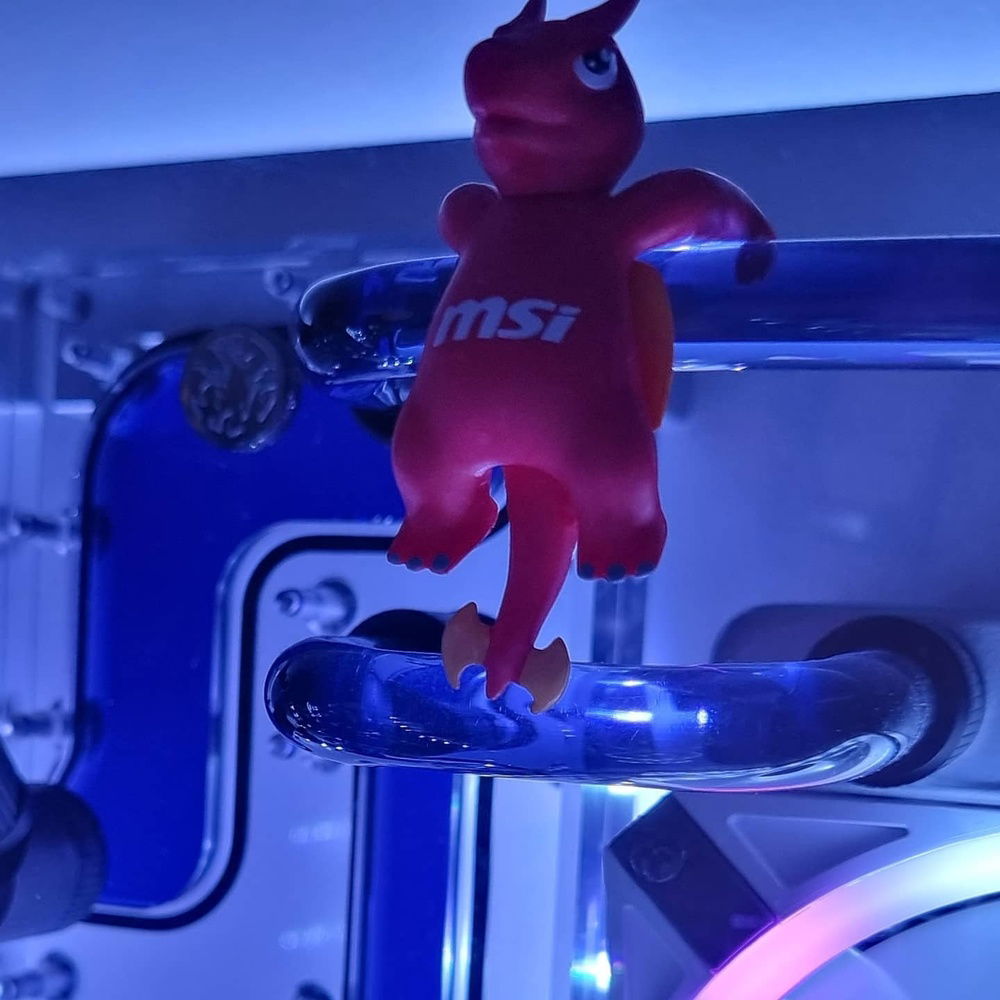 And of course the kids had some fun with the MSI mascot! (Thank you MSI!)
I just love cablemanagement! Cablemods is the bomb!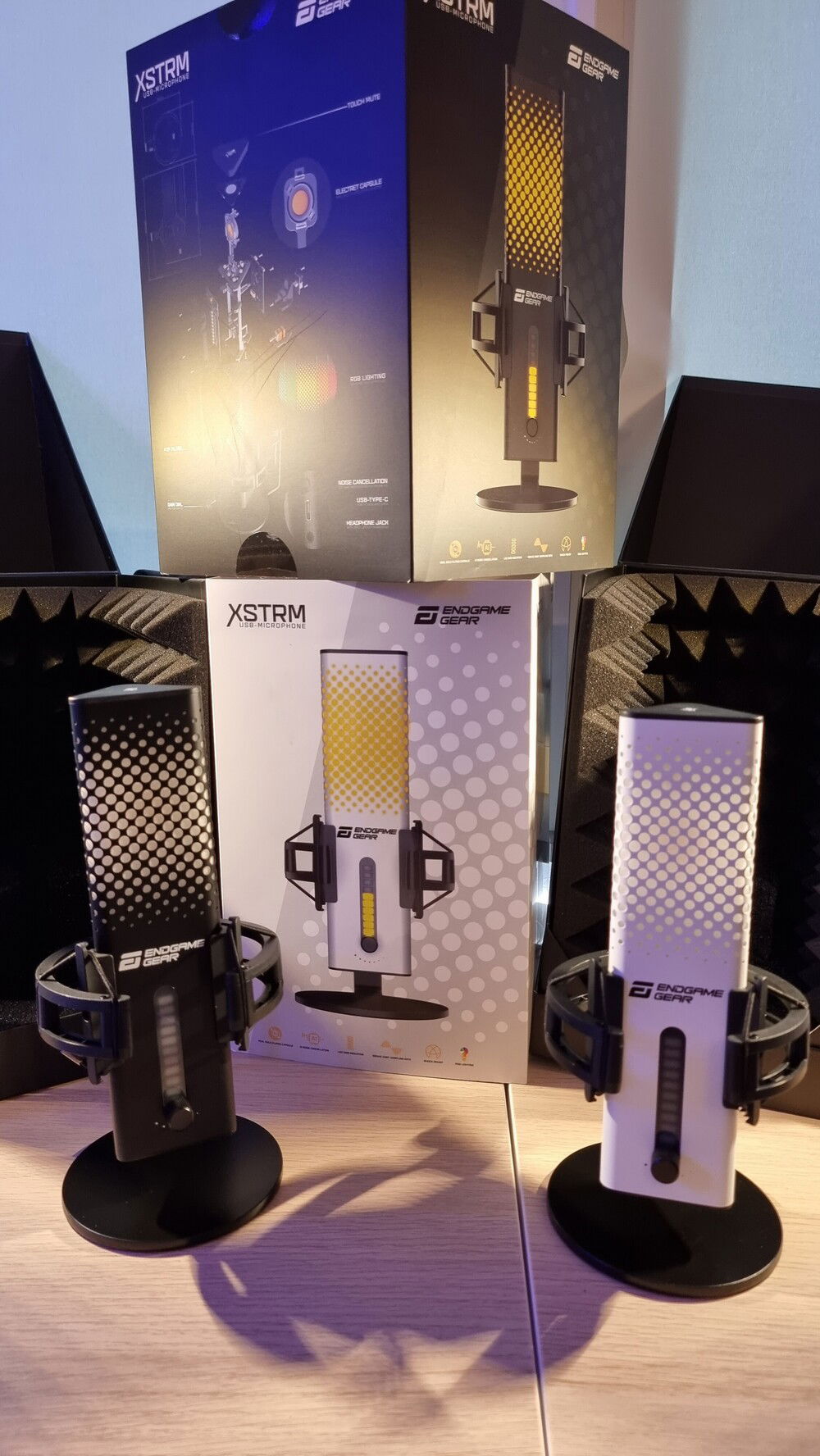 New mics for the setup! Endgame Gear XSTRM!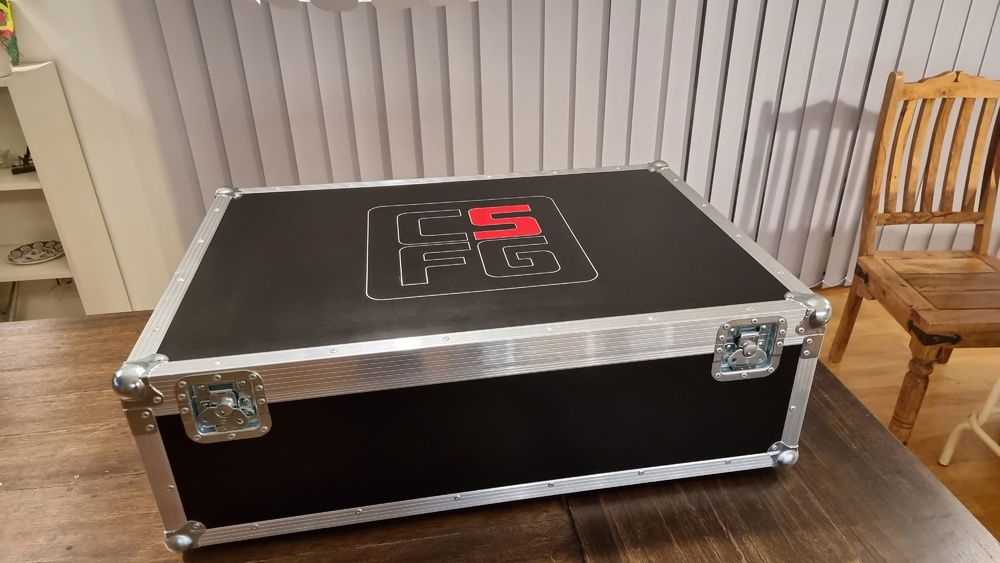 Custom designed flightcase for The Crow cases. :)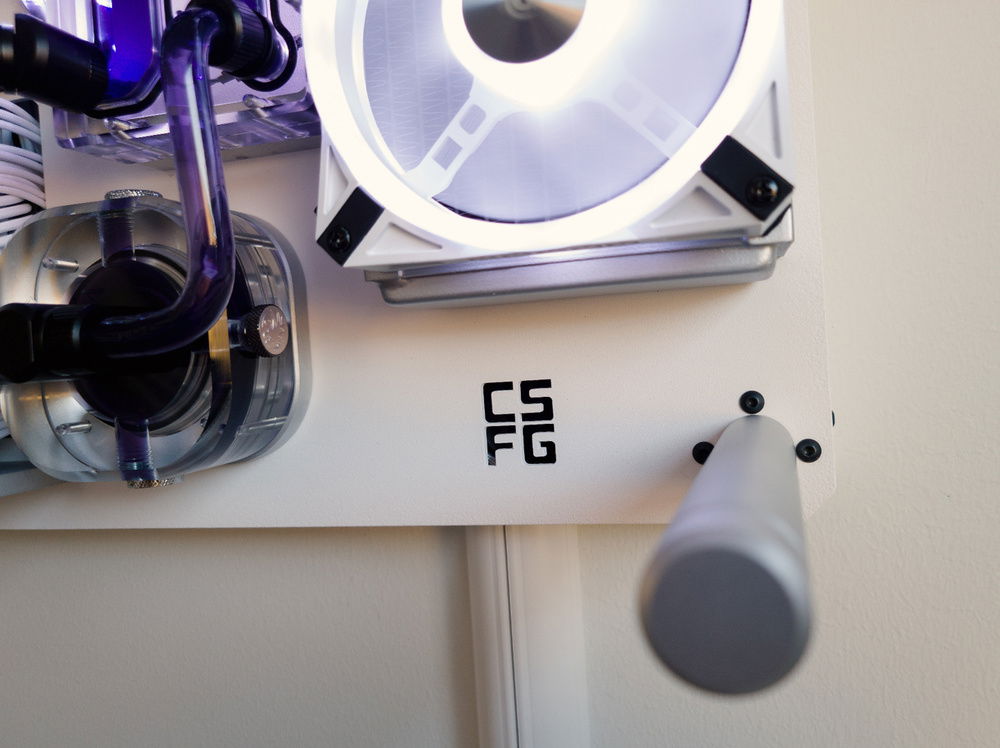 Nice little cutout with the logo. But man, I do love these pump-tops! I'm very happy with the design and plenitful exit-options. :)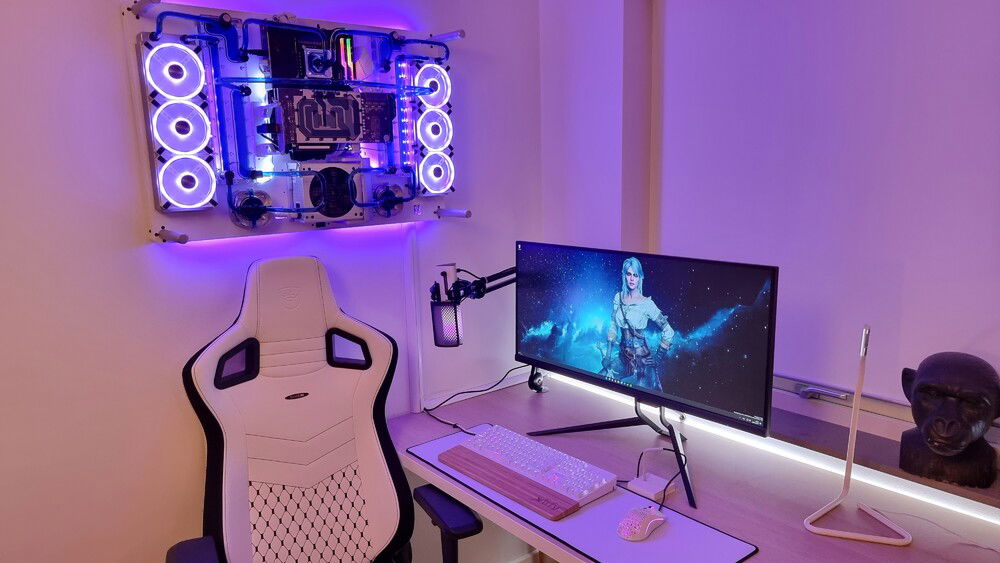 Aah looking good with the new mic!