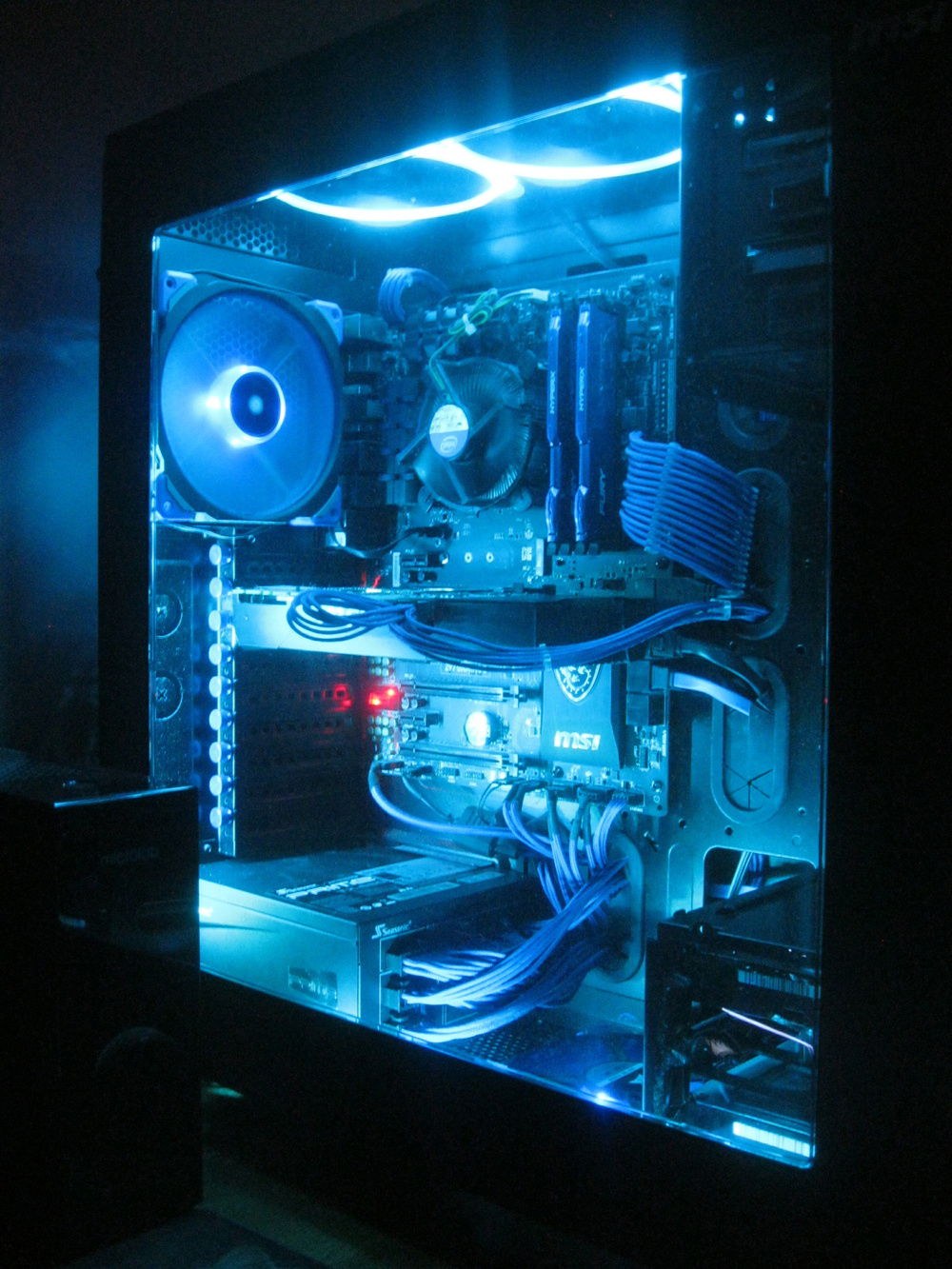 Internal view.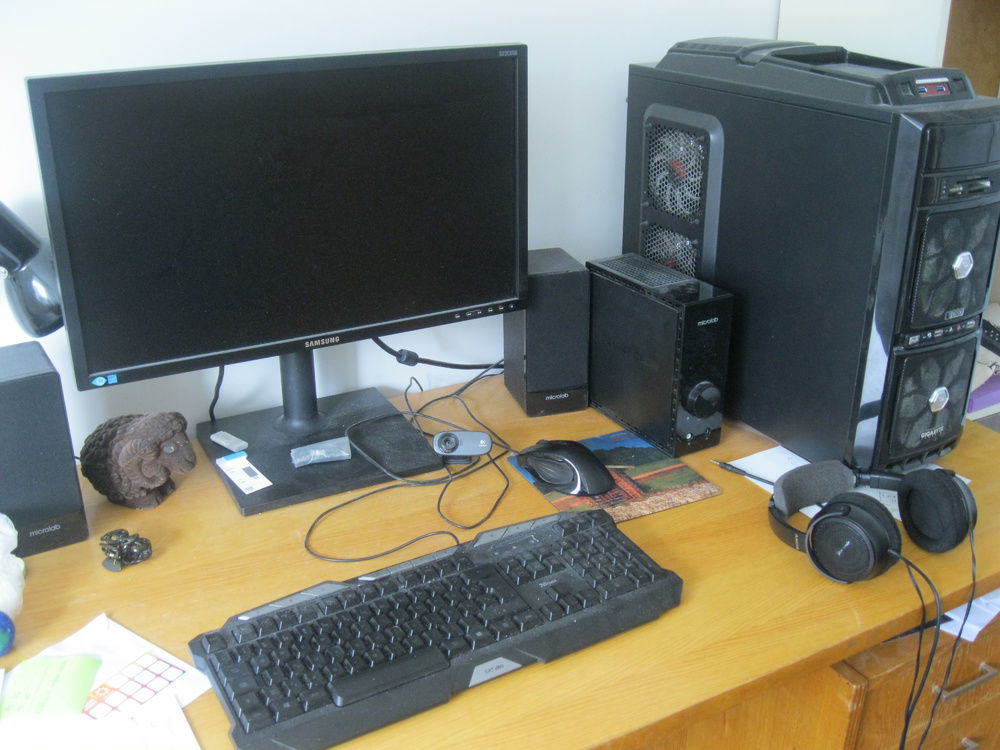 Prior to overhaul.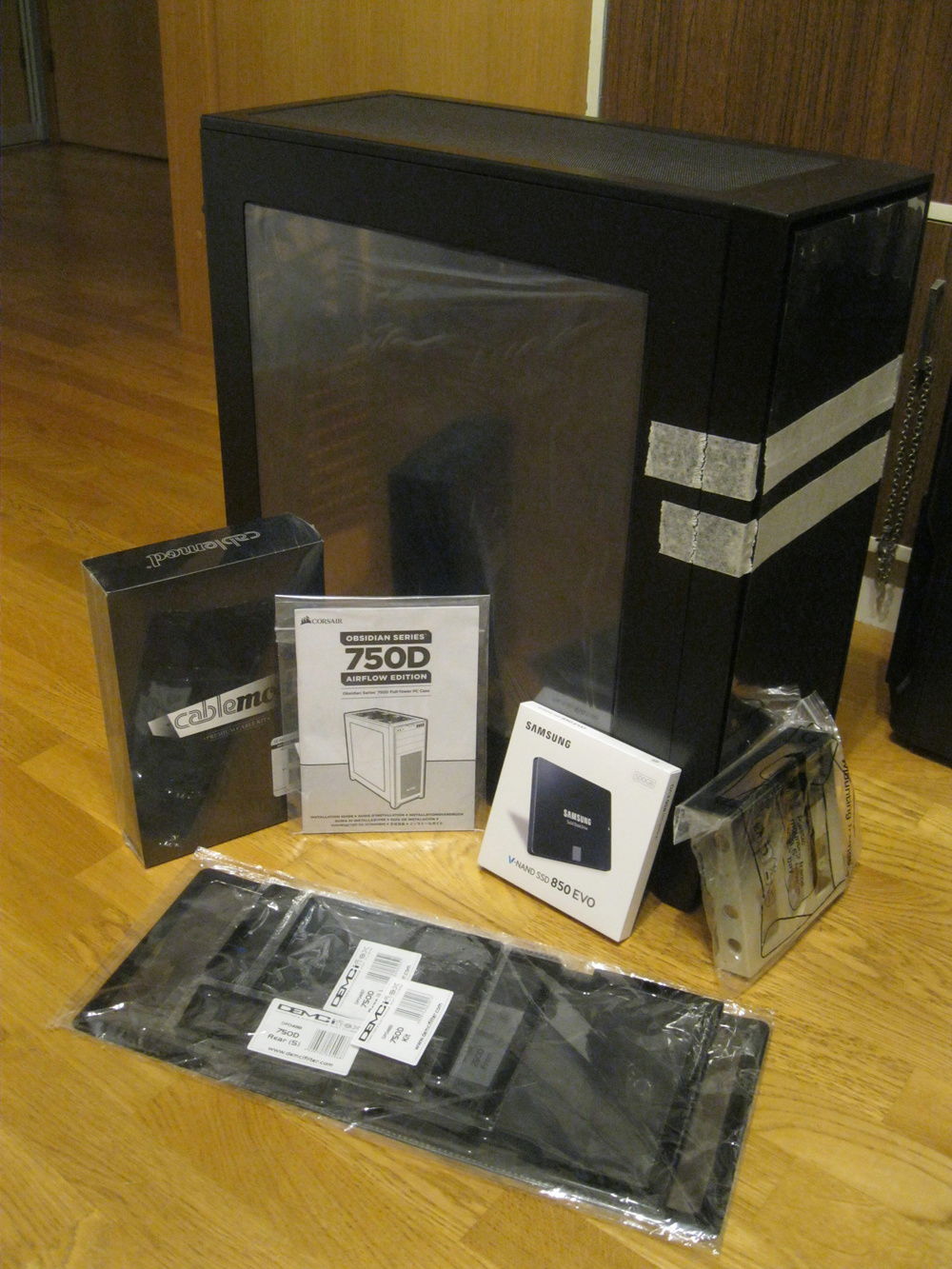 New case, case filters, SSD and CableMod cables.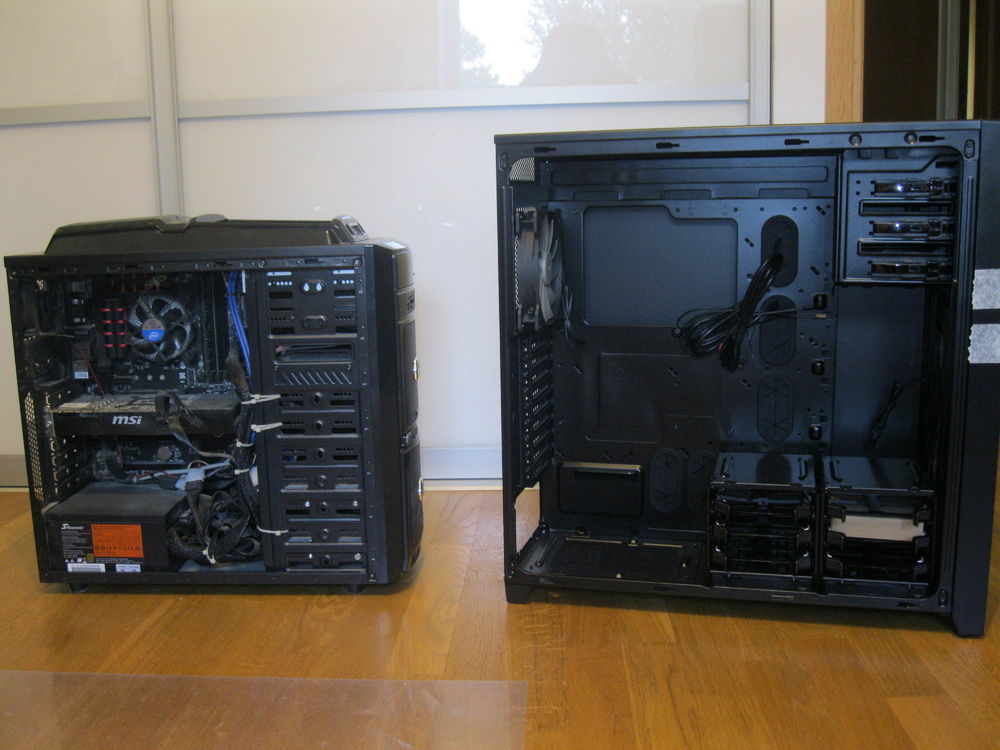 Ready for system swap.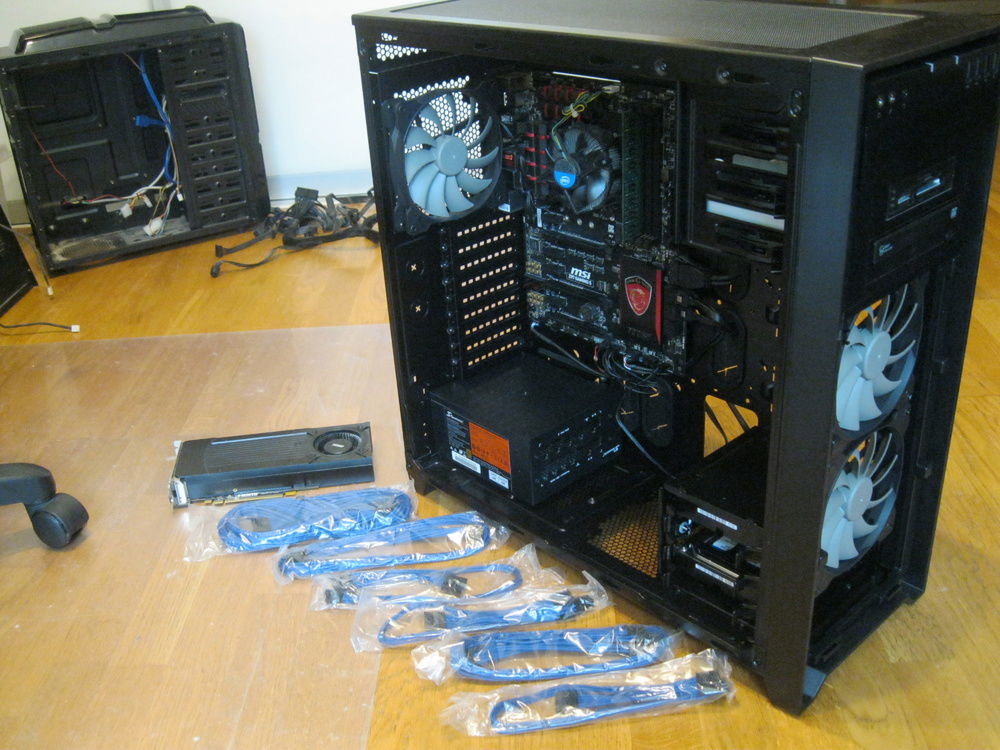 Almost done.
System swap complete.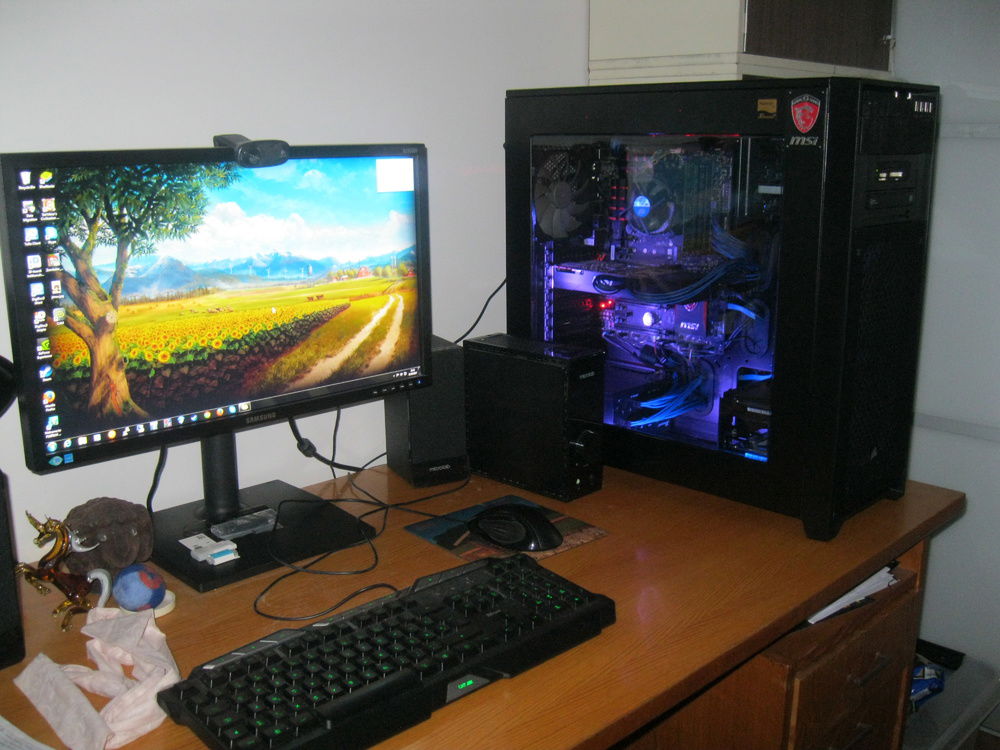 System up and running with visible case badges.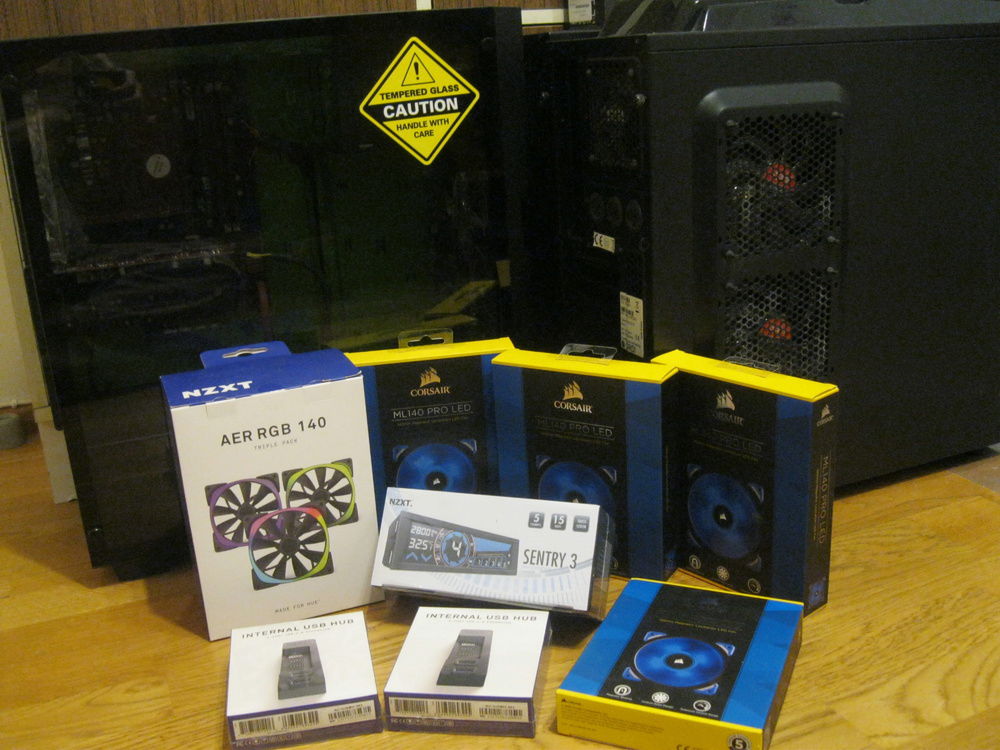 2nd batch of upgrades with AMD build and old Gigabyte case at the background.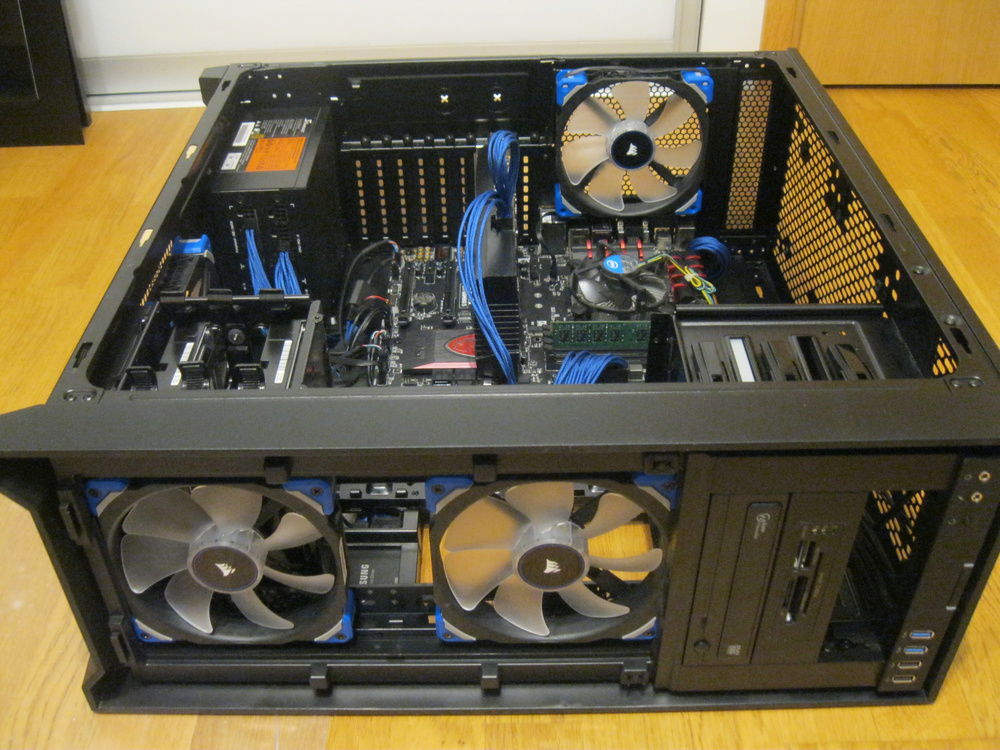 During hardware installation.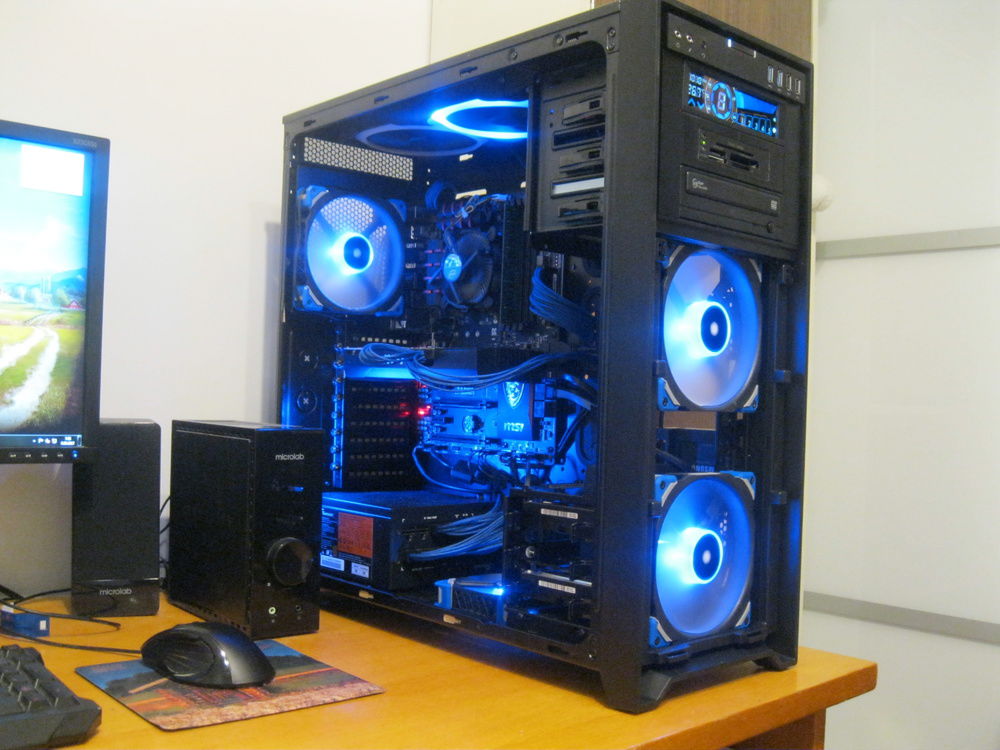 Rare image of running system without front and side panels.
Night shot.
CableMod cable combs. One set for Haswell build, 2nd set for Skylake build.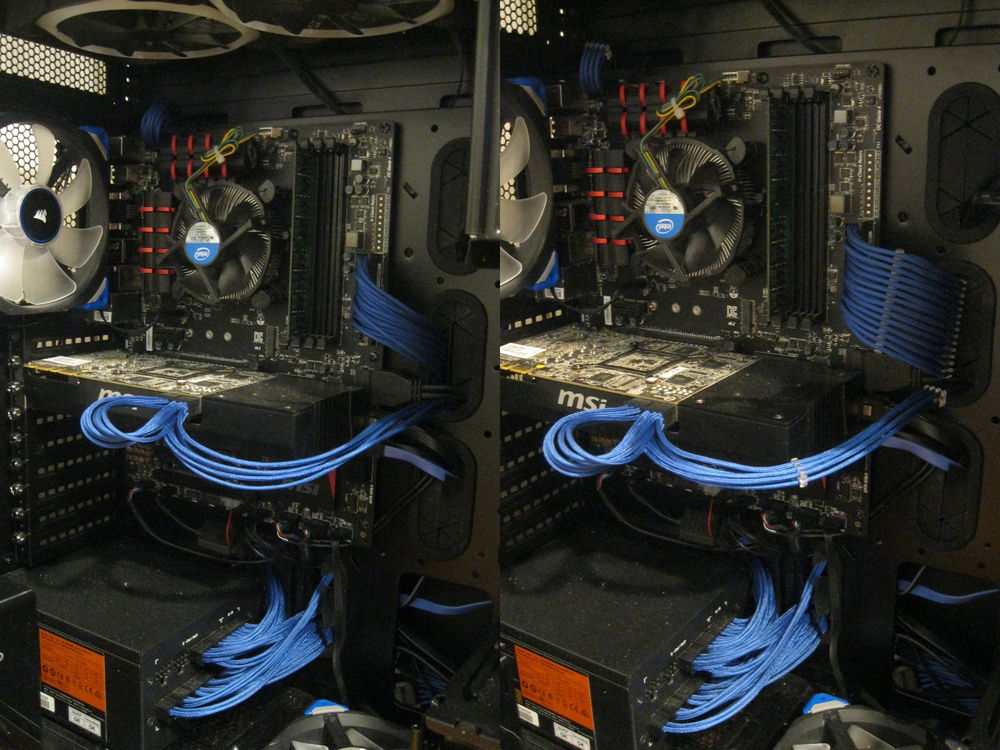 Before (left) and after (right).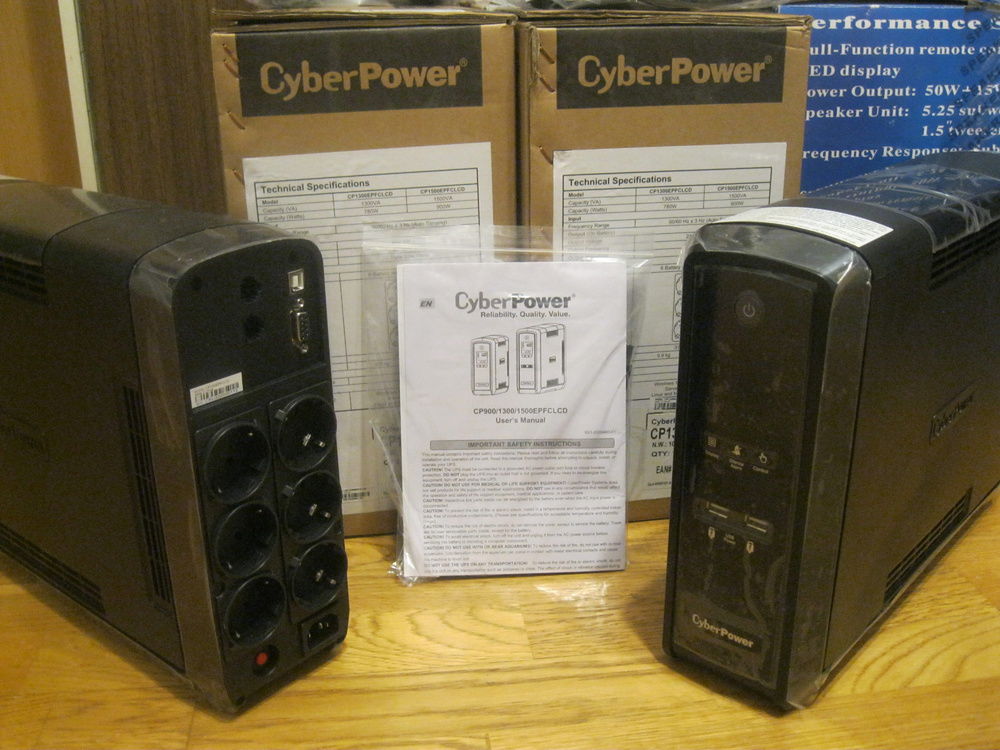 2x CyberPower line-interactive, true/pure sine wave UPSes, one for Haswell build, another for Skylake build.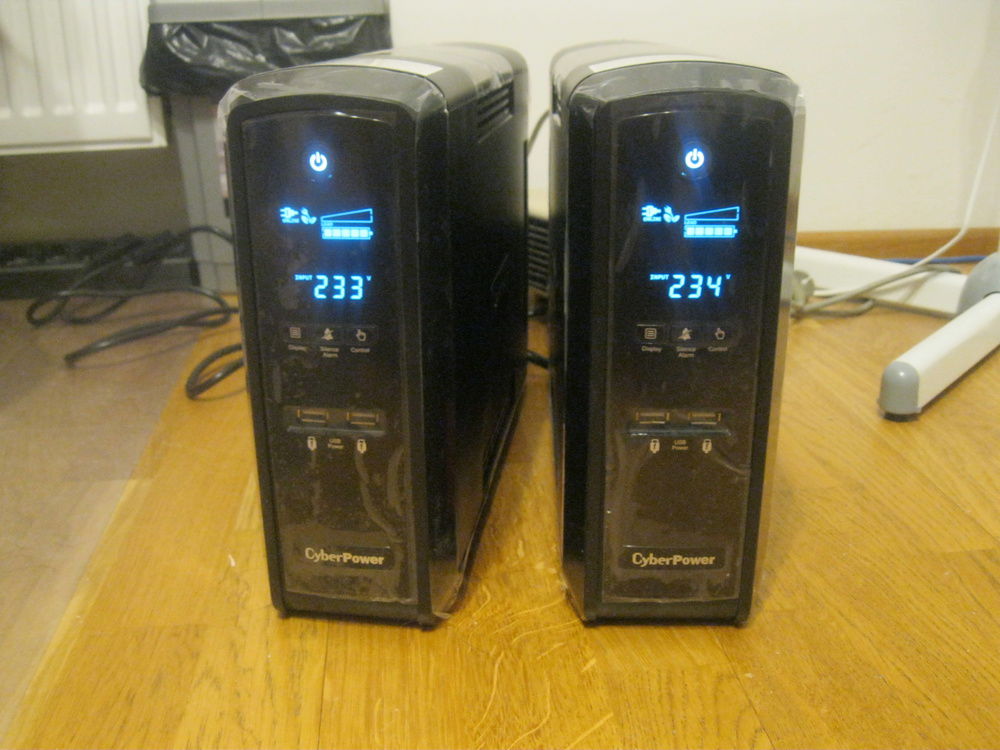 Power-on testing.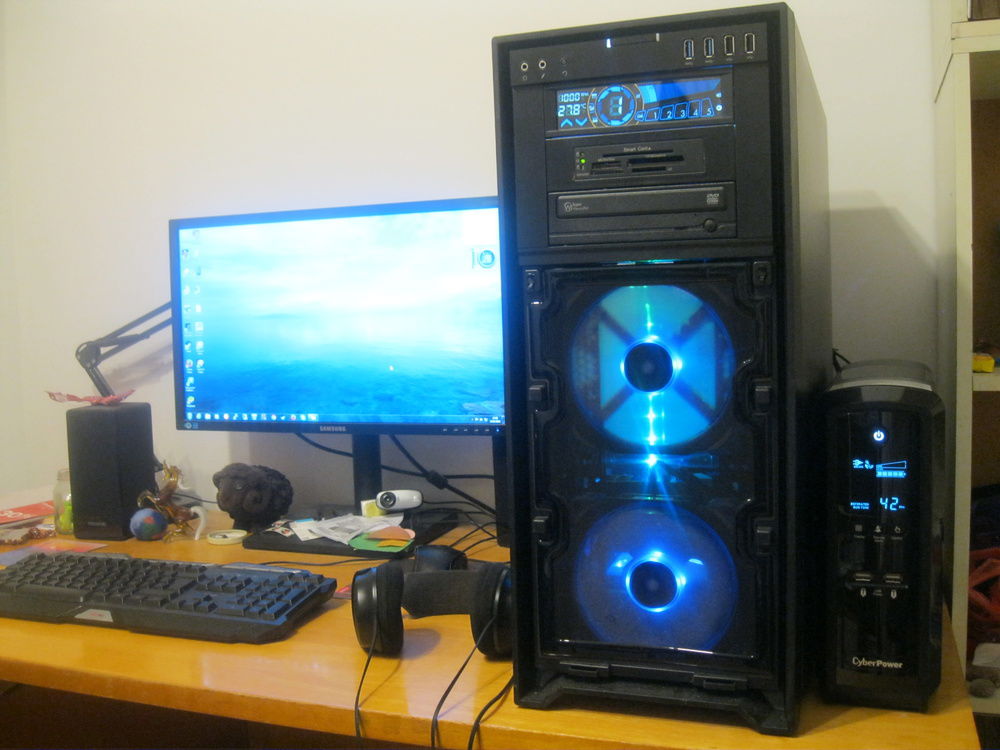 UPS up and running.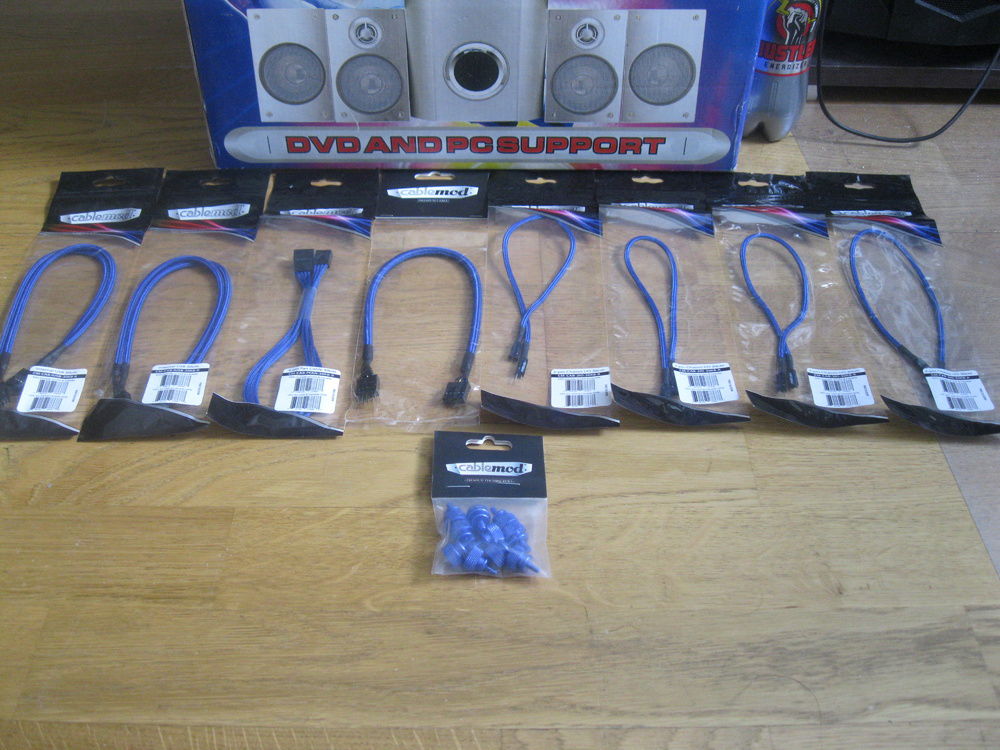 CableMod custom sleeved cables and thumbscrews.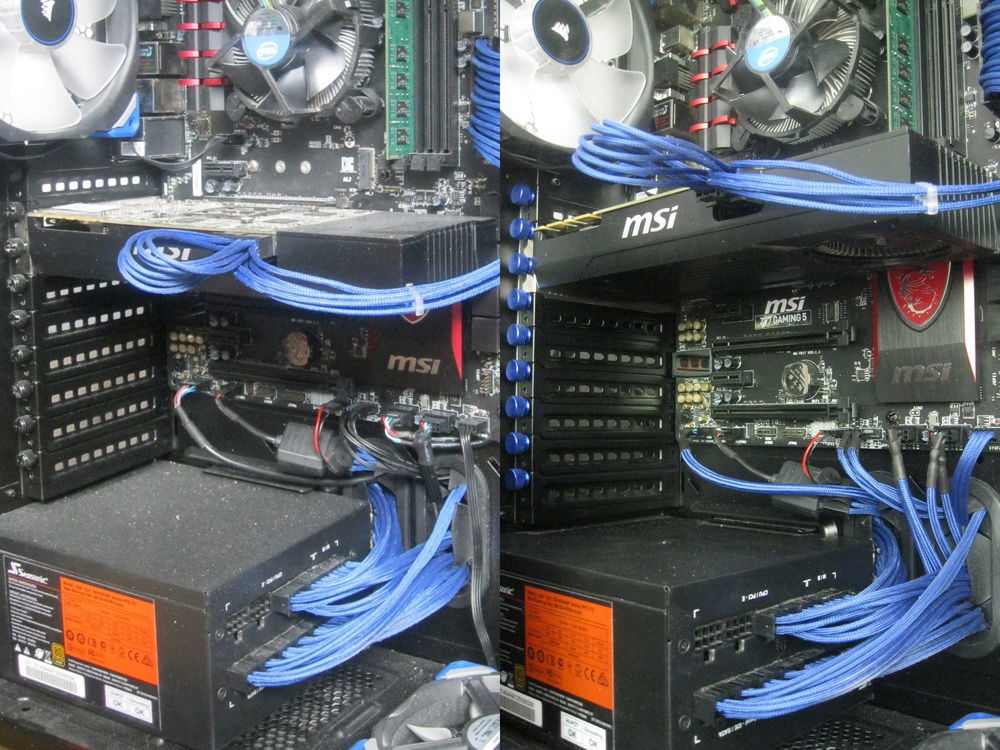 Before (left) and after (right).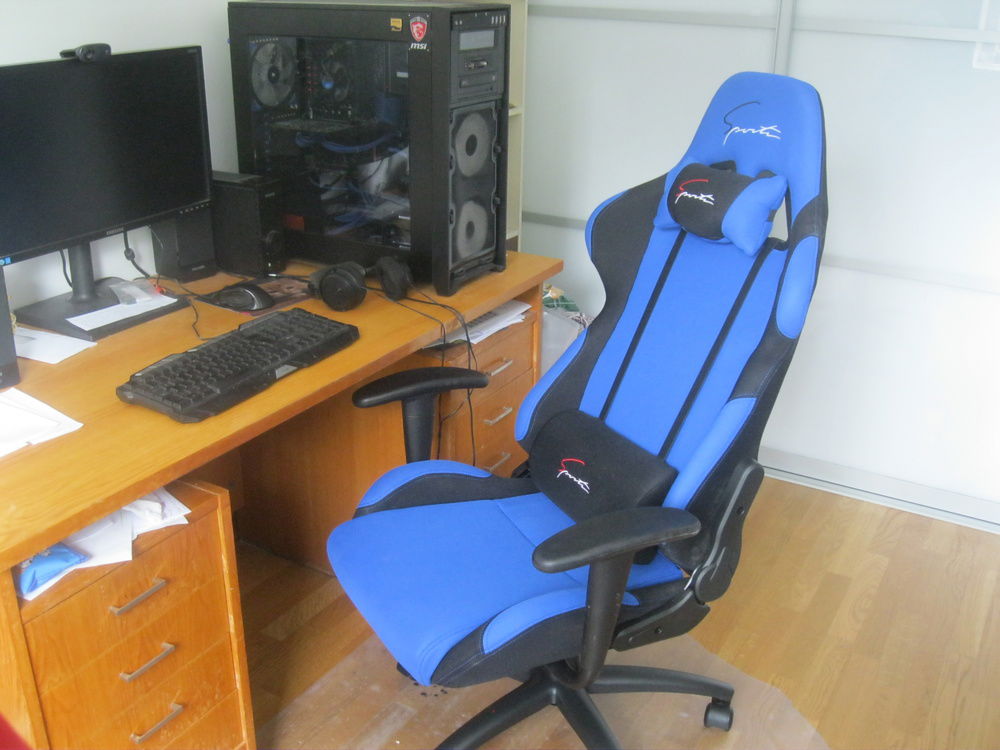 New chair.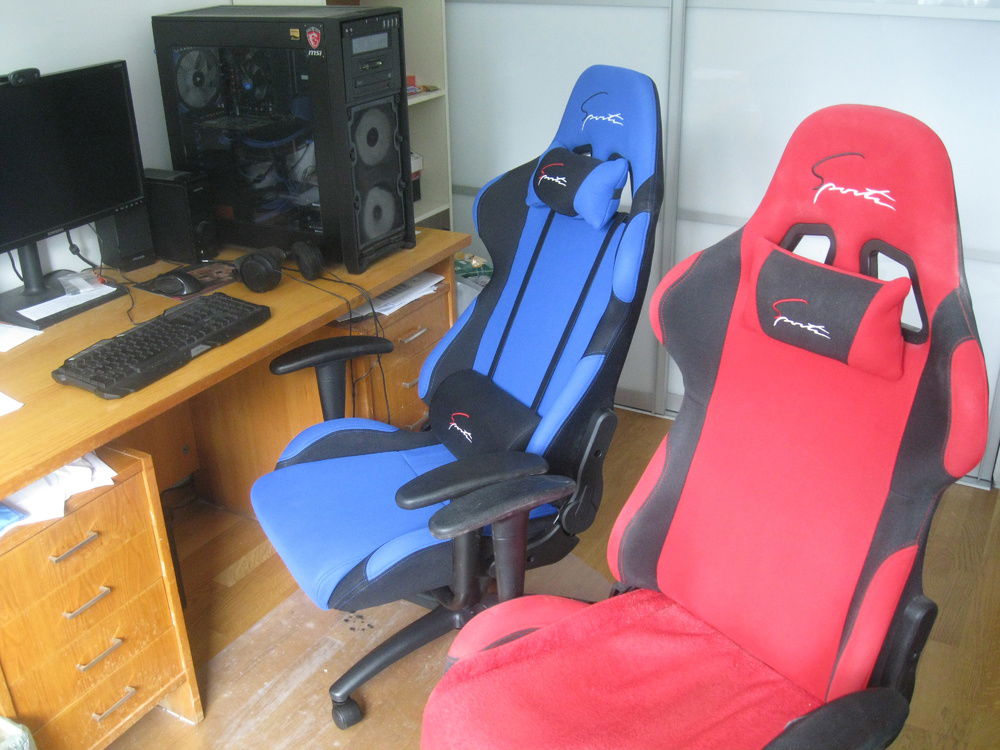 Our chairs next to each other.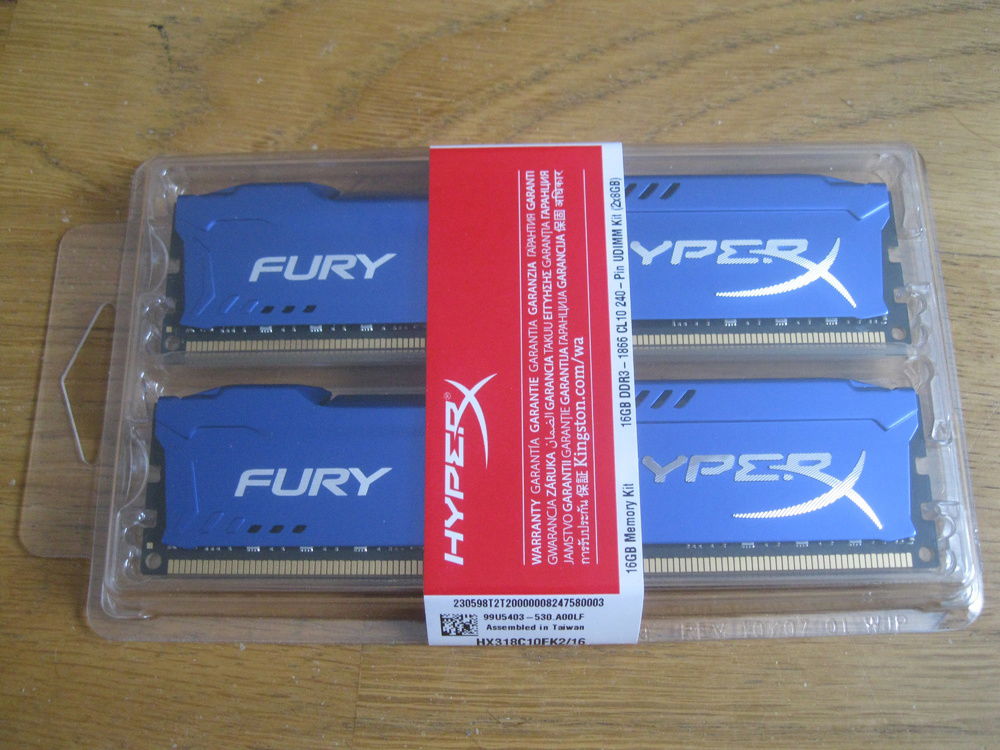 New Kingston HyperX Fury 2x 8GB DDR3 1866 Mhz RAM with blue heatsinks to match the build theme.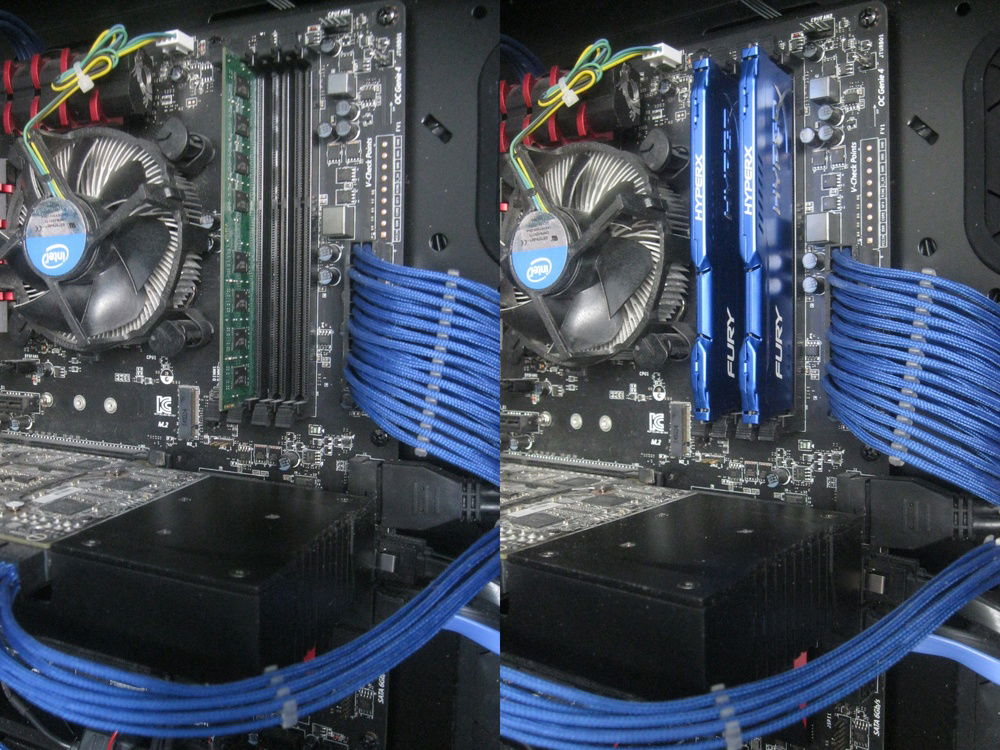 Left: before RAM upgrade. Right: after RAM upgrade.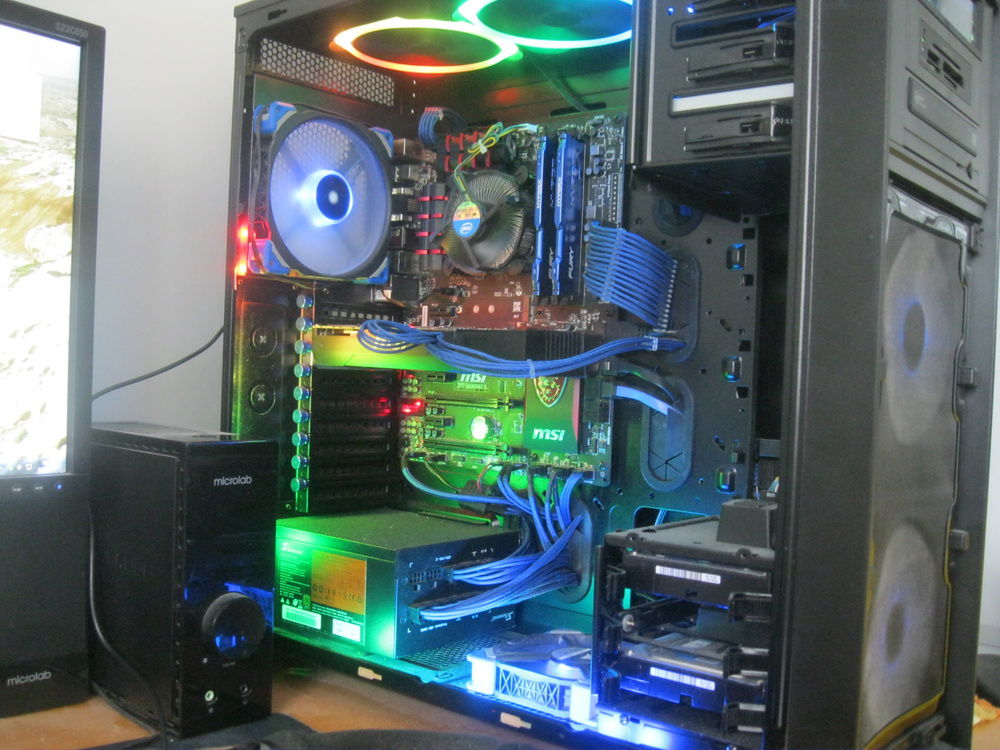 RGB theme with side panel off.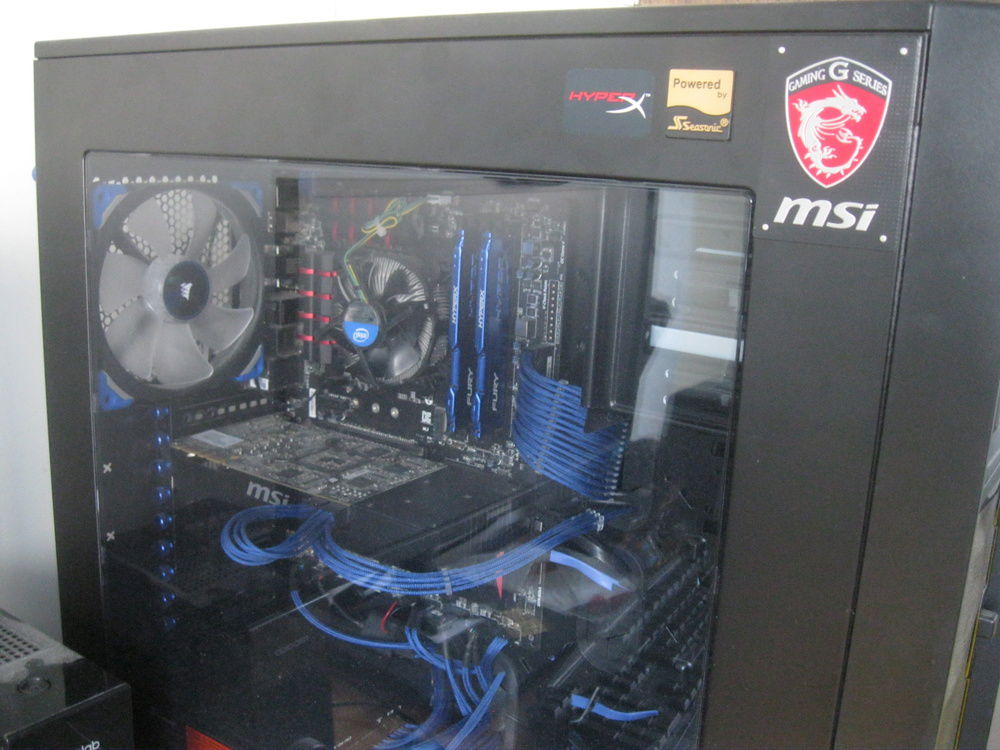 With RAM upgrade, PC also got 3rd case badge.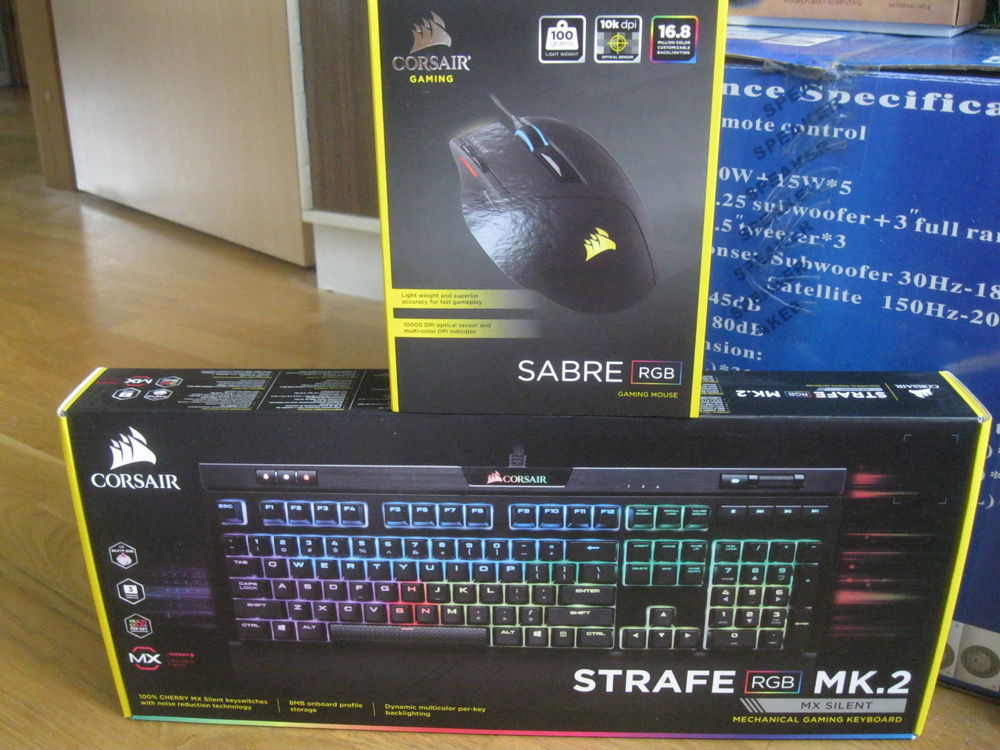 Corsair STRAFE RGB MK.2 with Cherry MX Silent switches and Corsair Sabre RGB.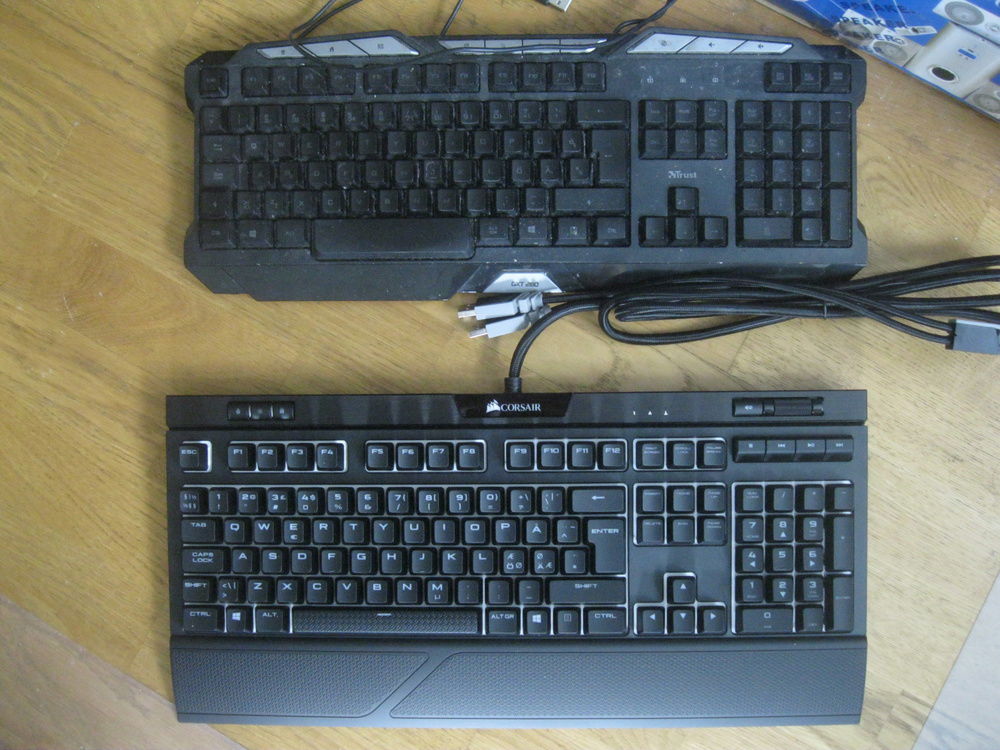 Old KB (Trust GXT 280 Wired Gaming Keyboard) next to a new KB.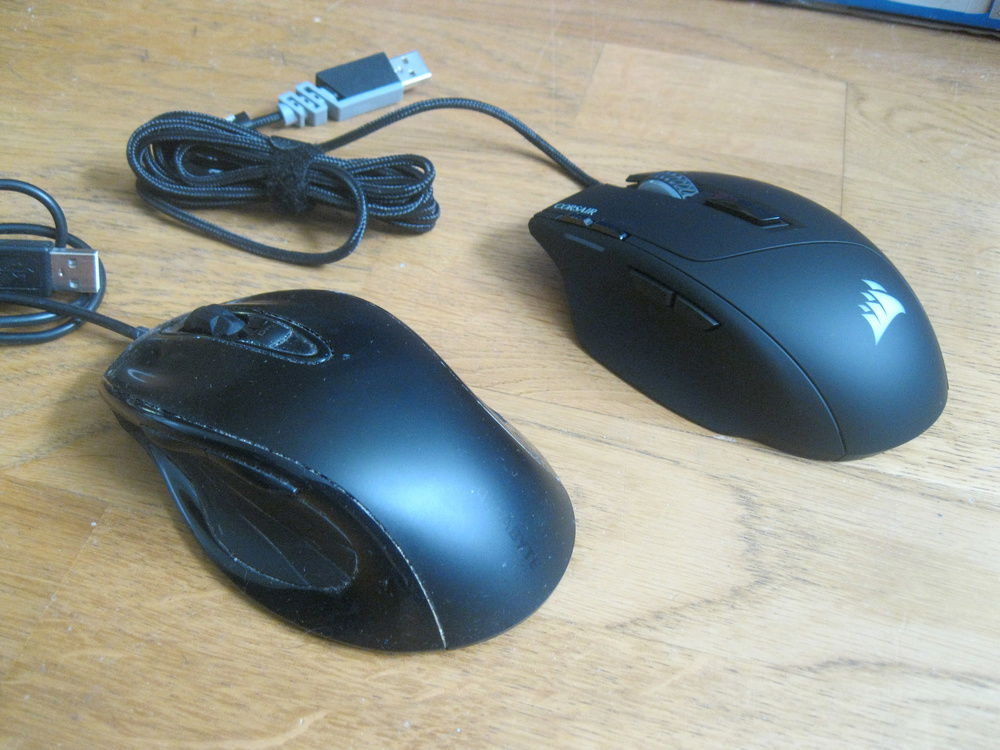 Old mouse (Gigabyte M6880X) next to a new mouse.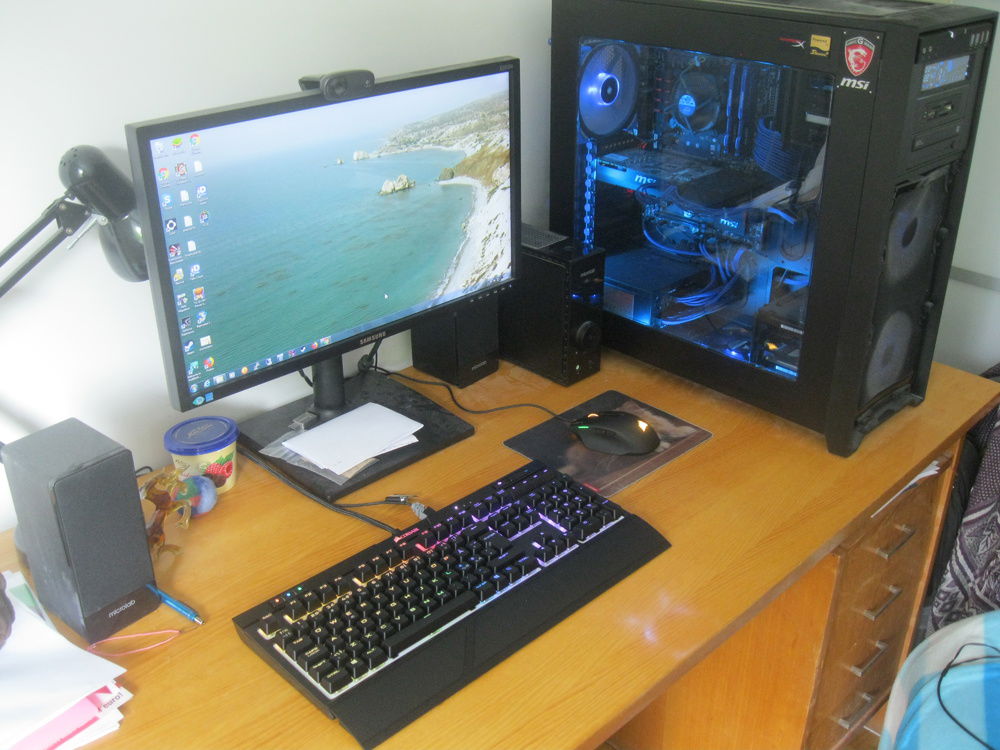 New peripherals up and running.
New PSU: Seasonic PRIME TX-650 (80+ Titanium).
Time to pull out the old PSU: Seasonic M12II-850 EVO (80+ Bronze).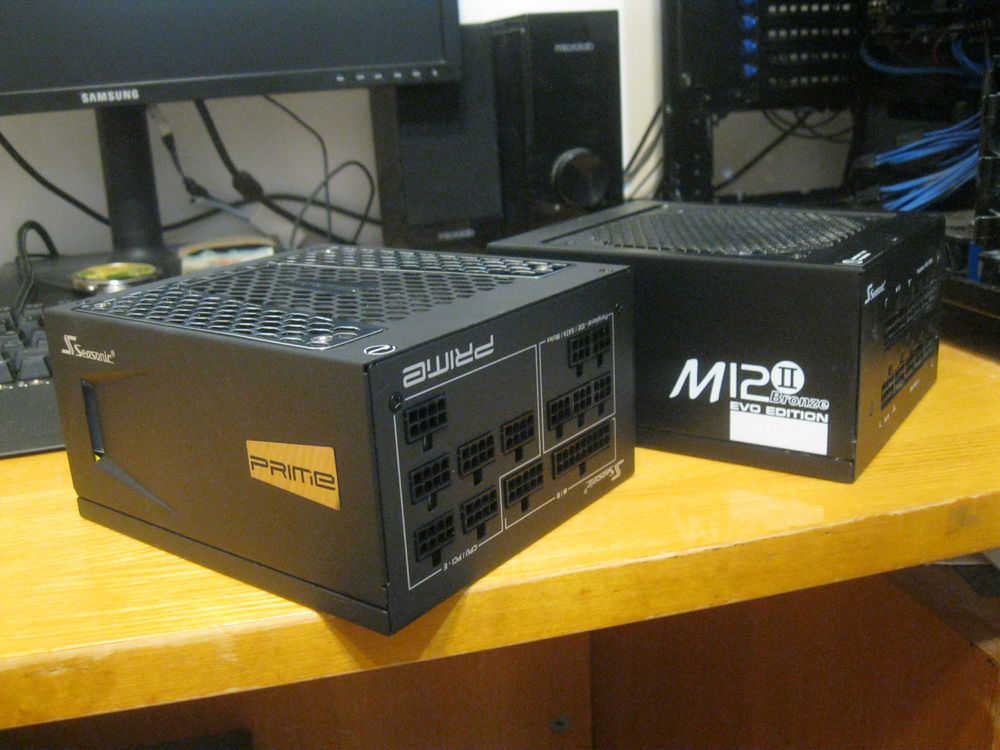 Old timer next to new powerhouse.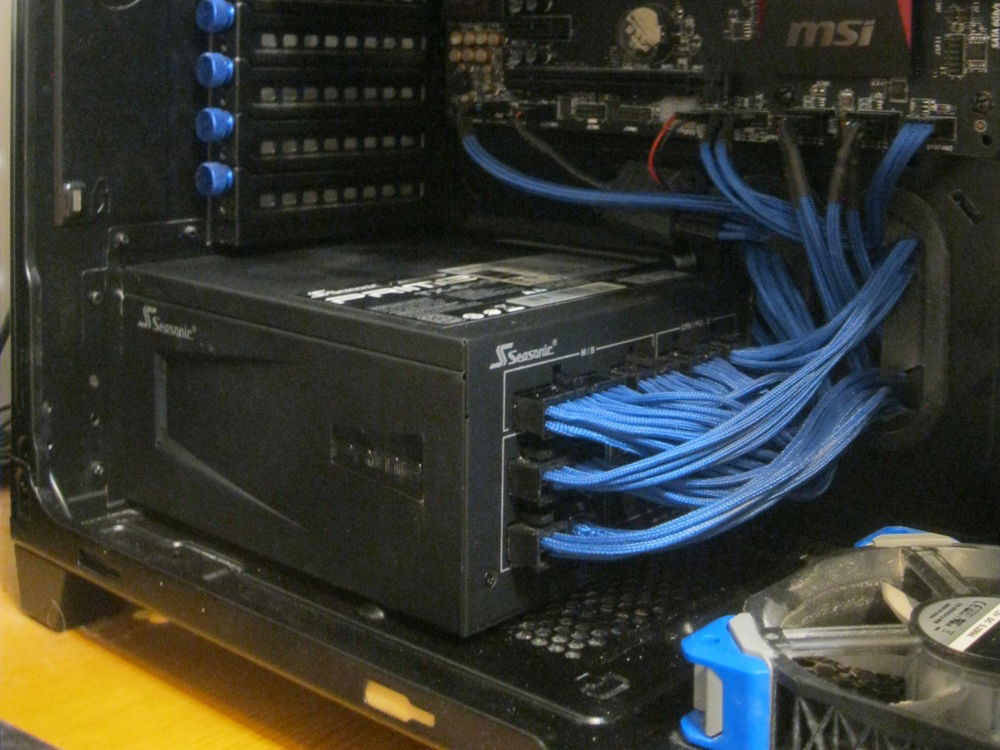 New PSU installed.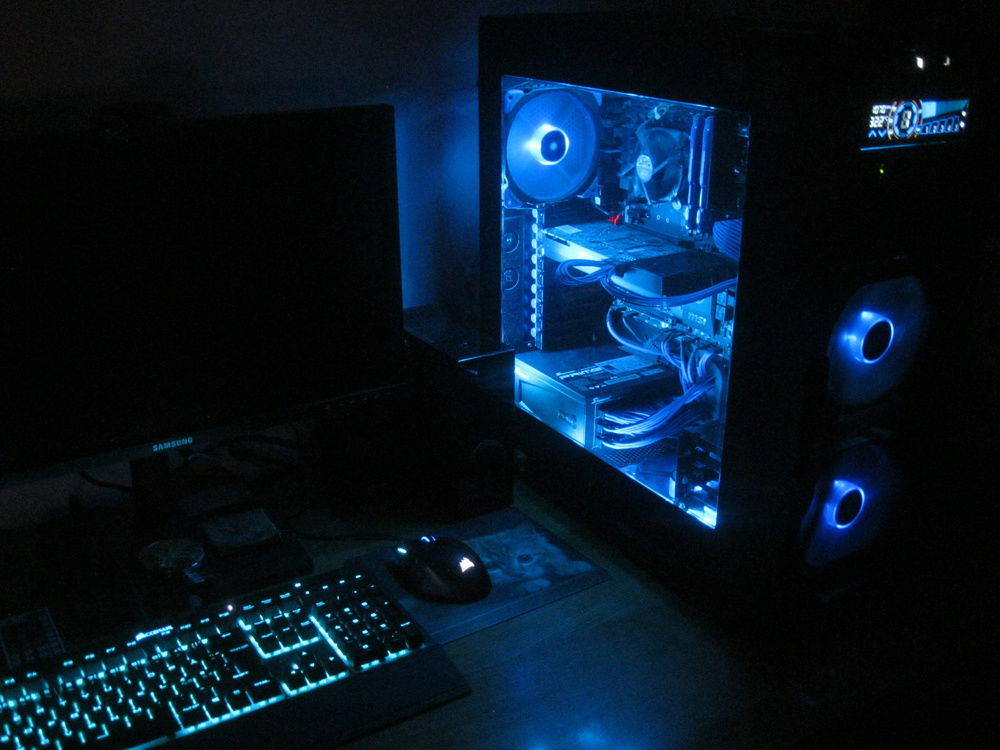 PC up and running with new PSU.