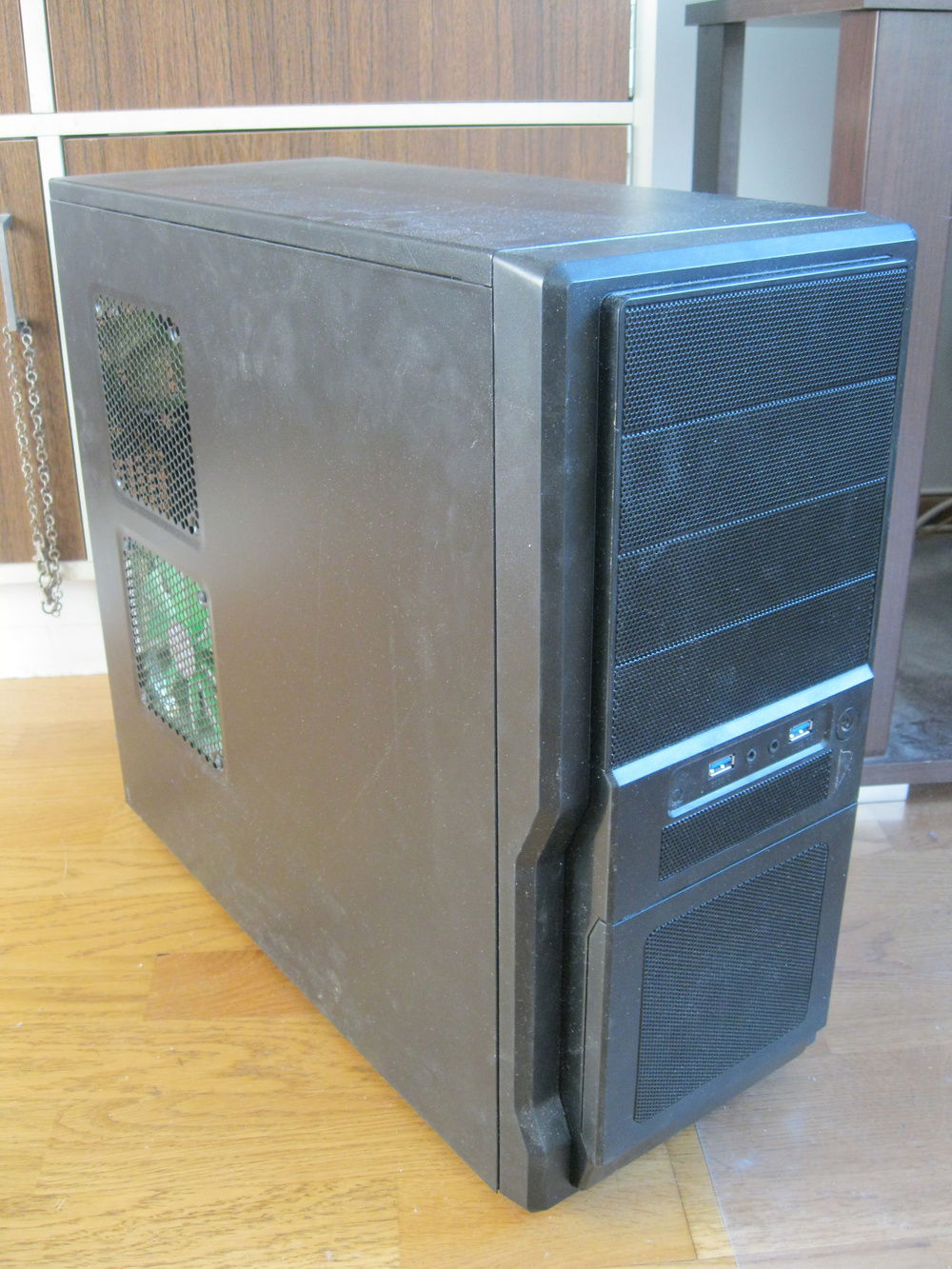 AMD build in a Chieftec case.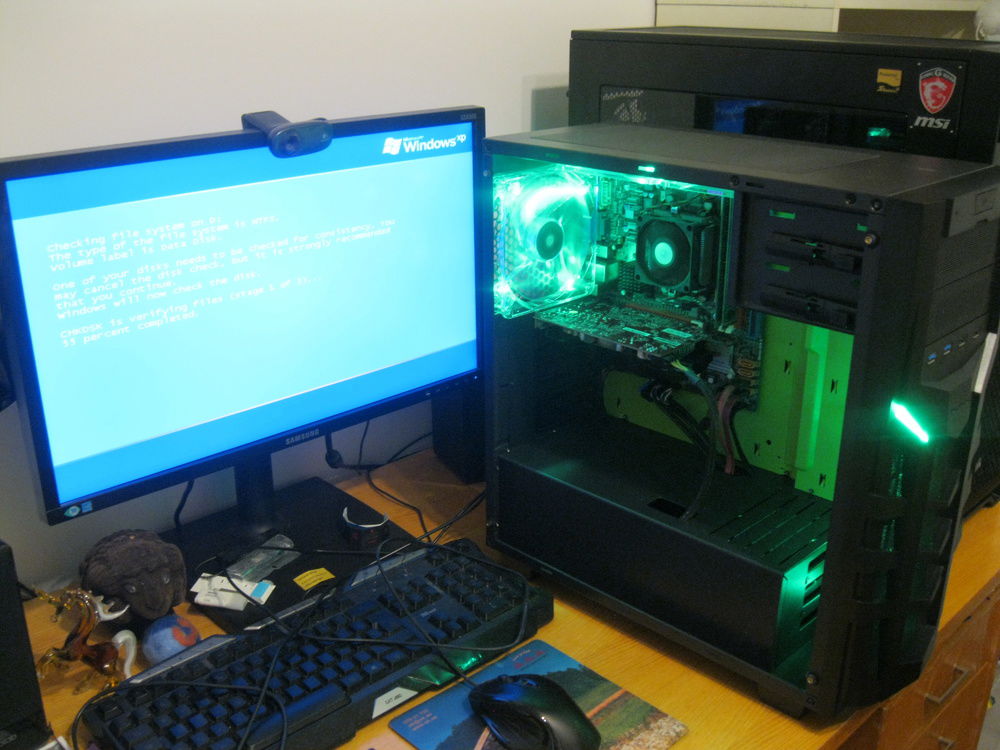 Rare image of system running without side panel.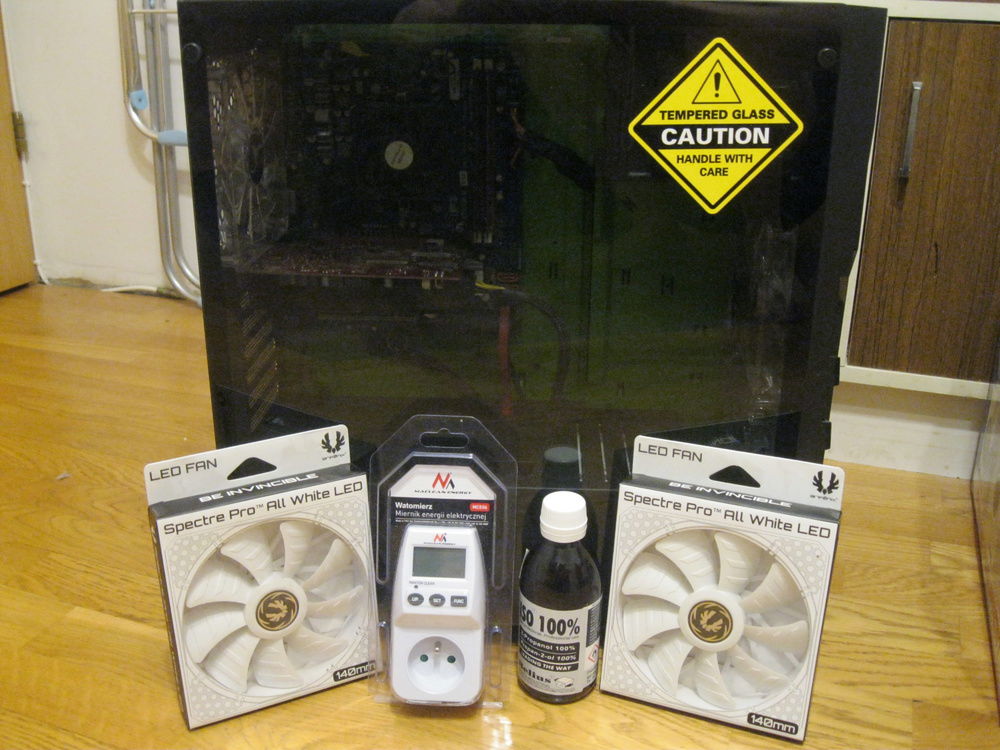 New fans, wattmeter and some isopropyl alcohol as well.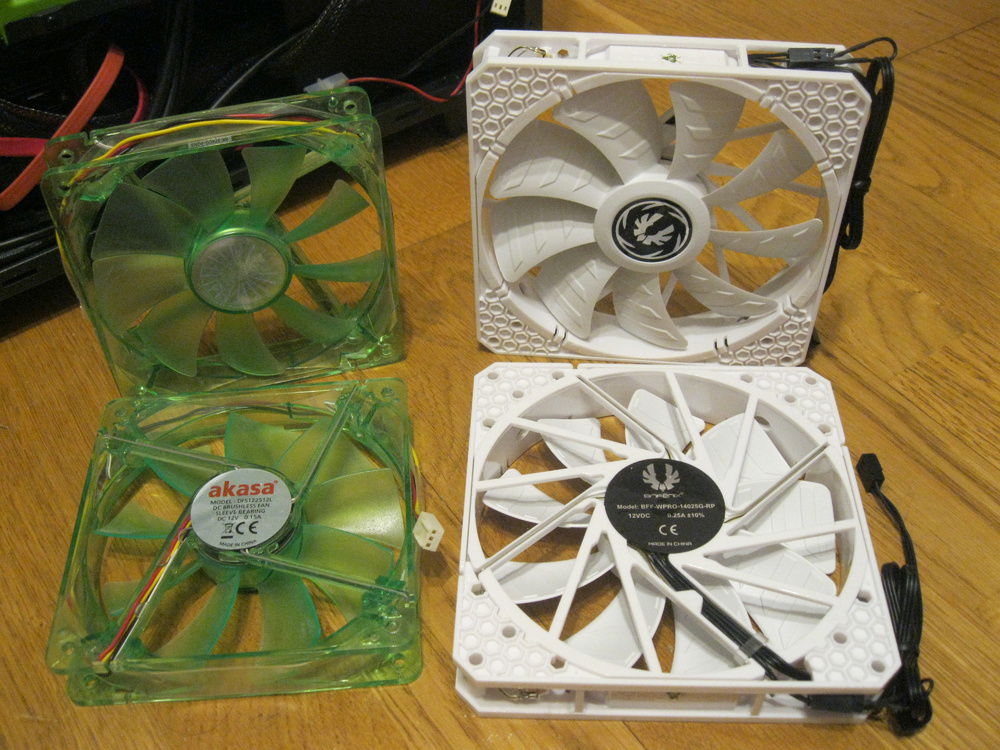 New 140mm fans next to old 120mm fans.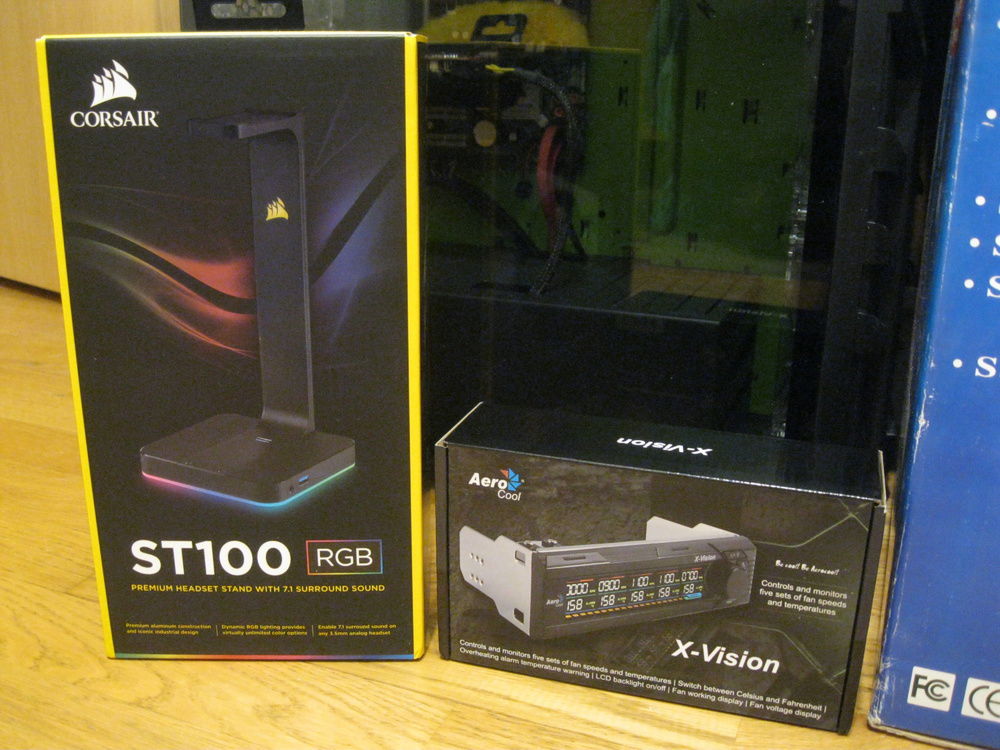 New Aerocool X-Vision fan controller. Headset stand is for Skylake build.
During fan controller installation.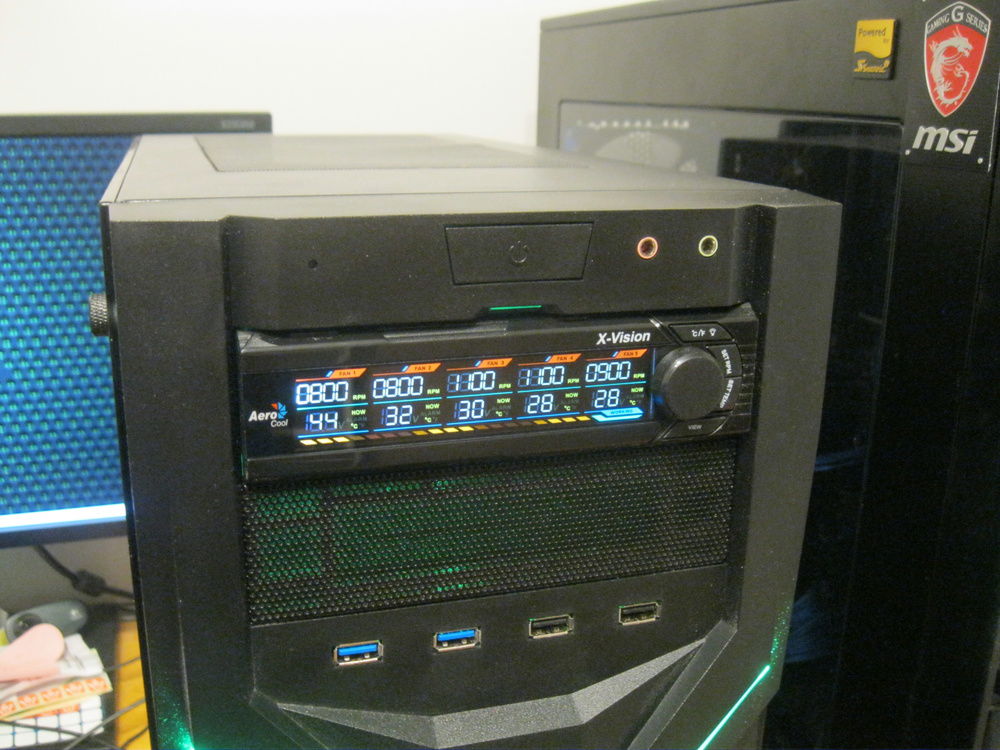 Fan controller up and running.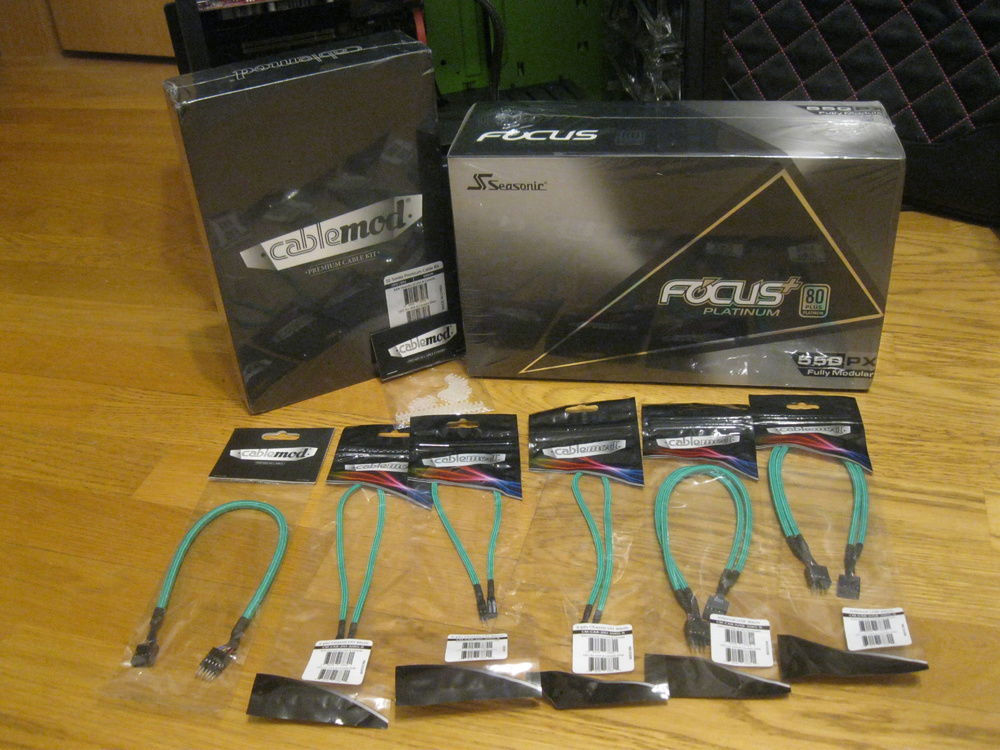 CableMod custom sleeved cables and new PSU as well.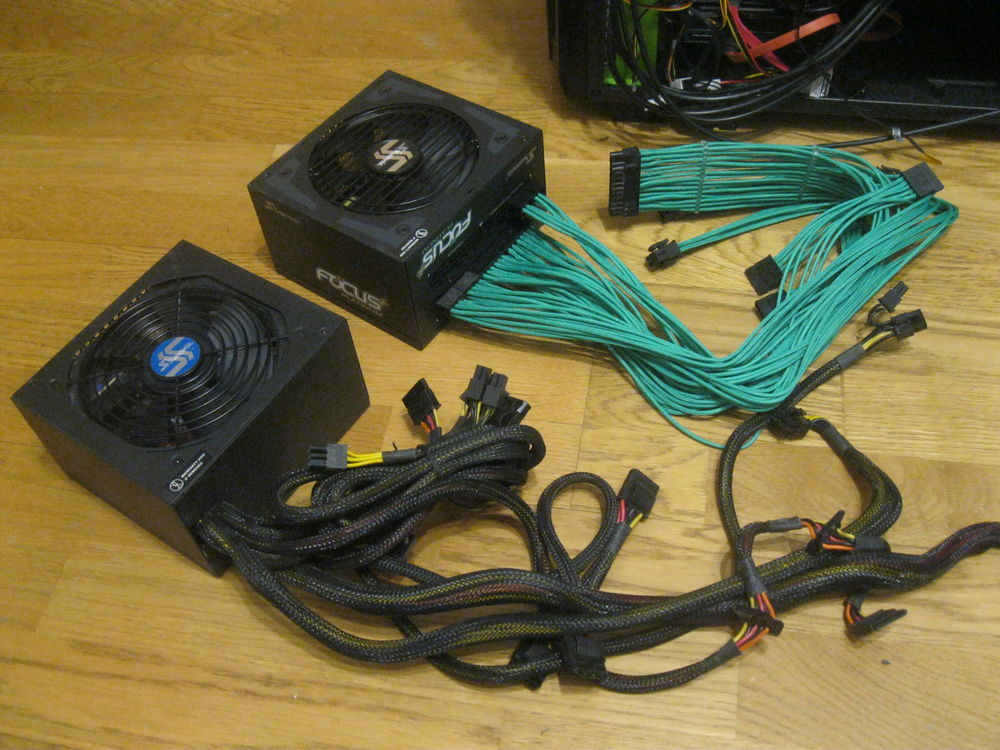 New PSU (SSR-550PX) with CableMod cables next to old PSU (SS-520GB Active PFC).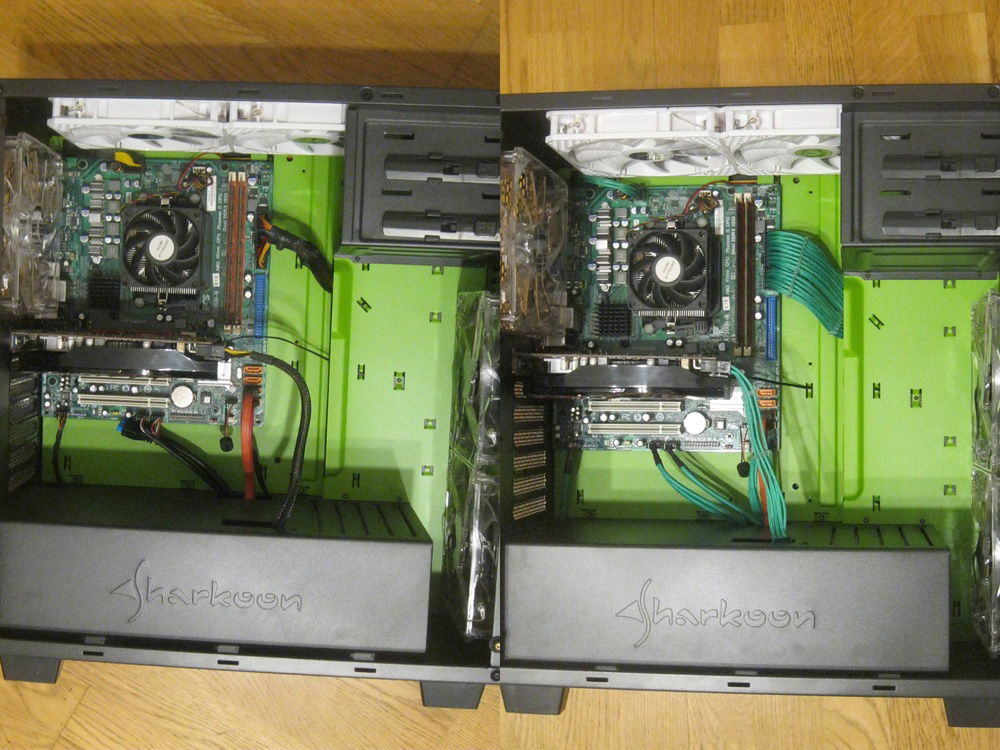 Before (left) and after (right).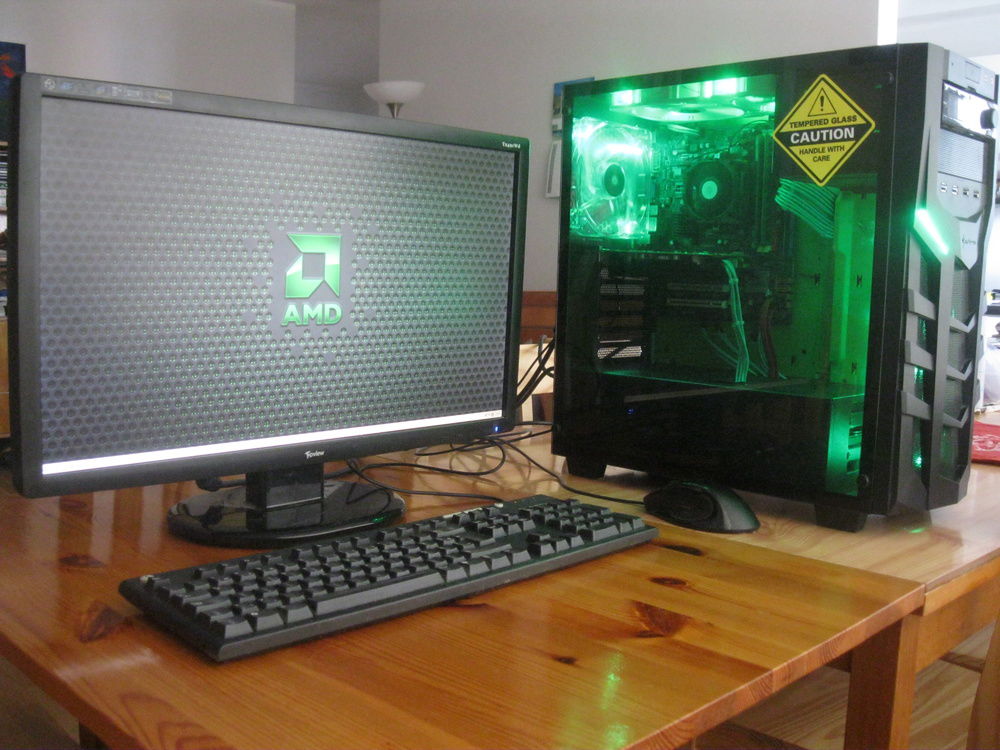 Complete setup, except the speakers. Also the location on the dining table is temporary.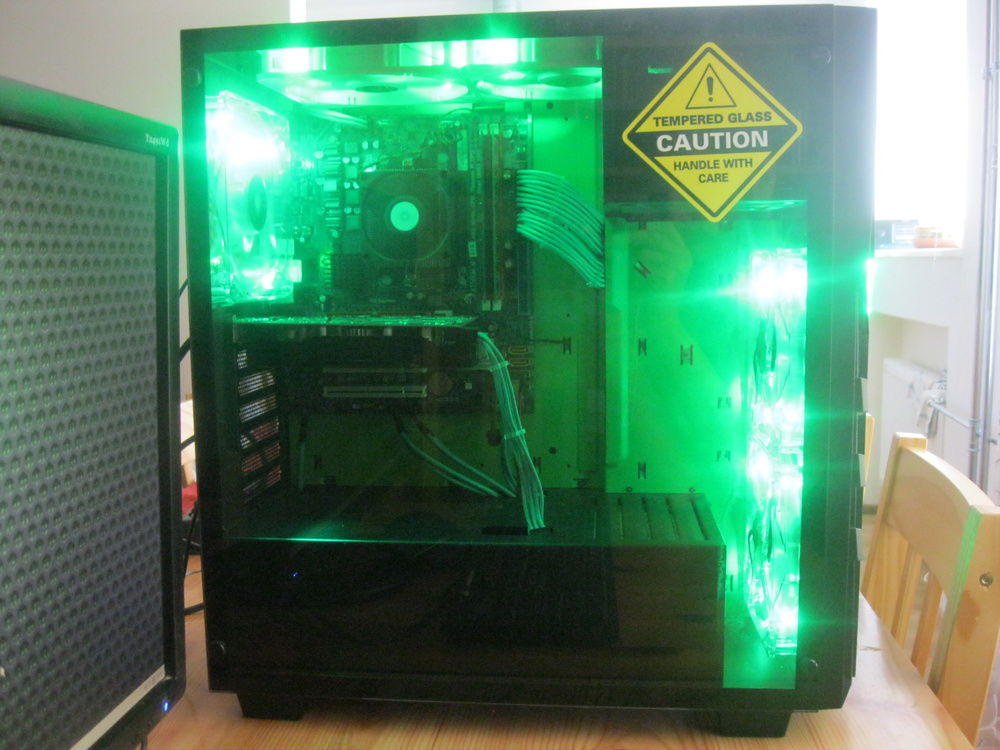 Internal view while running.