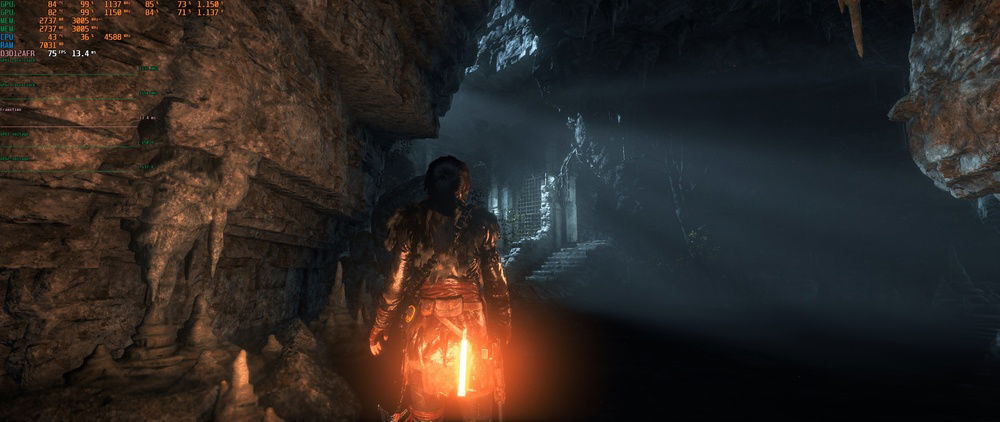 99% usage on both cards, consistent frametimes with solid fps numbers, and running perfectly in DX12 to boot. Ya love to see it!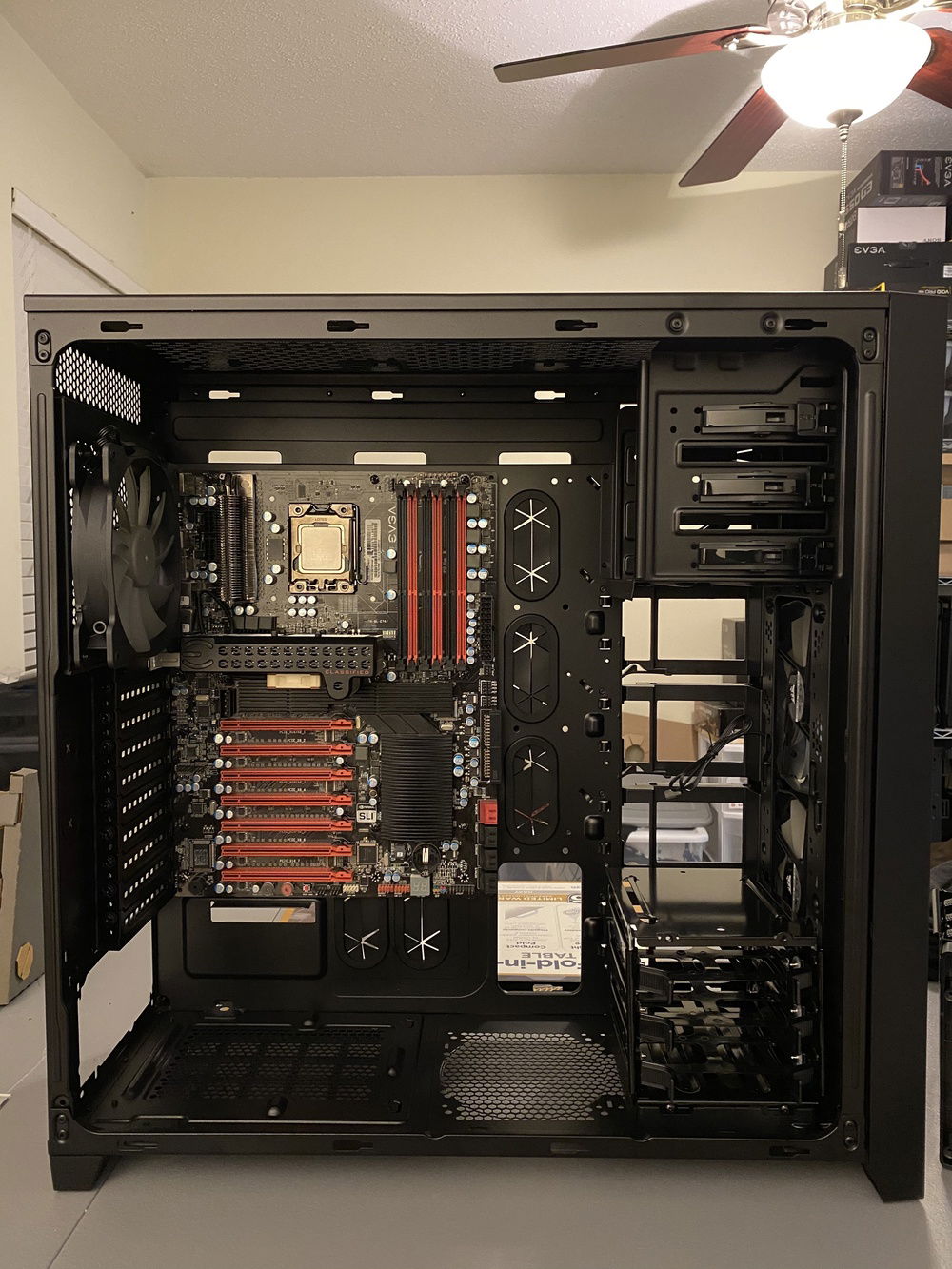 Mobo fits! Bottom row of screws has no standoffs available but it should be fine :)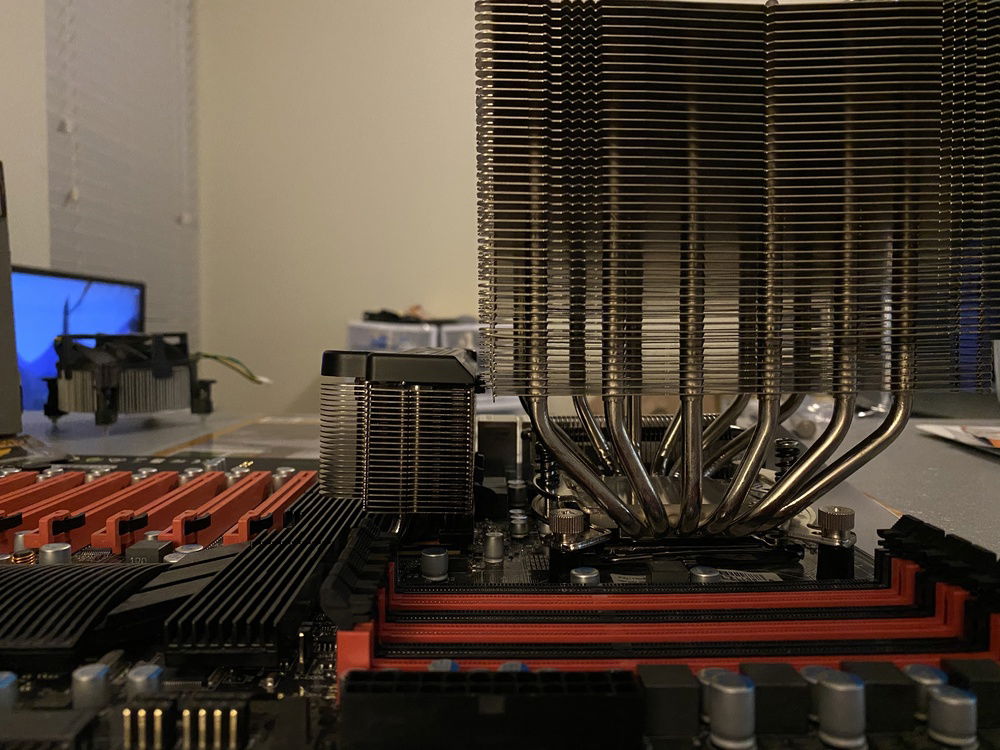 Clearance on the CPU cooler vs the northbridge heatsink is.... yes. Fitting the two chromax CPU cooler fans here will be rather interesting.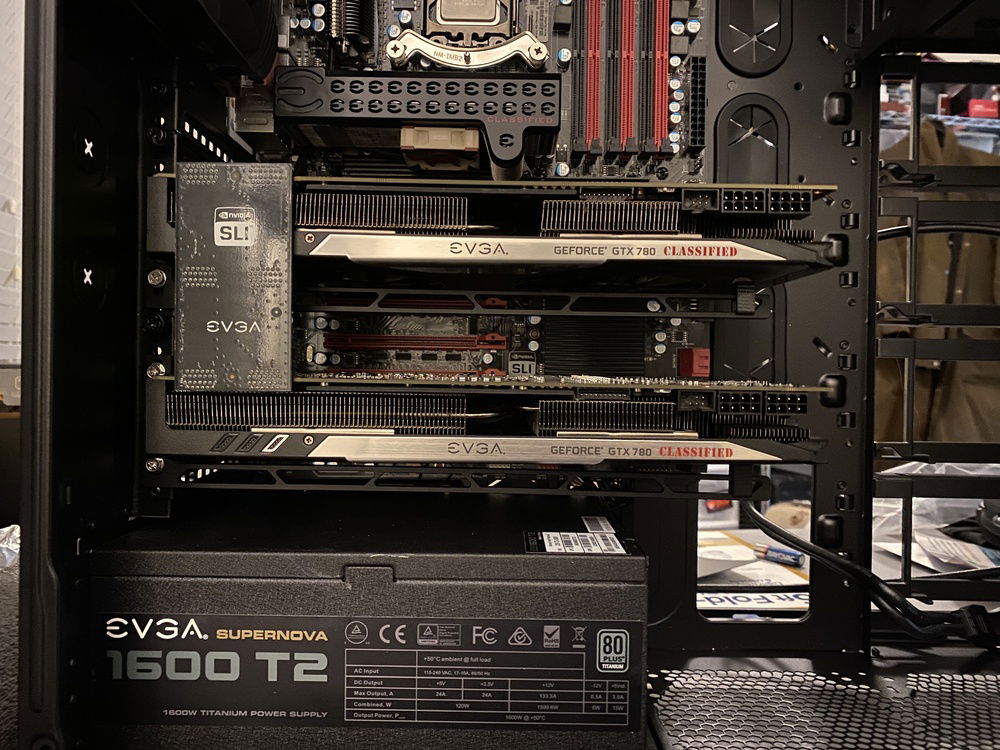 Crappy late night photo, but GPUs are fitting fine, anti-sag brackets keeping them looking pretty (my photography is so off-kilter that they still look sagged lmao)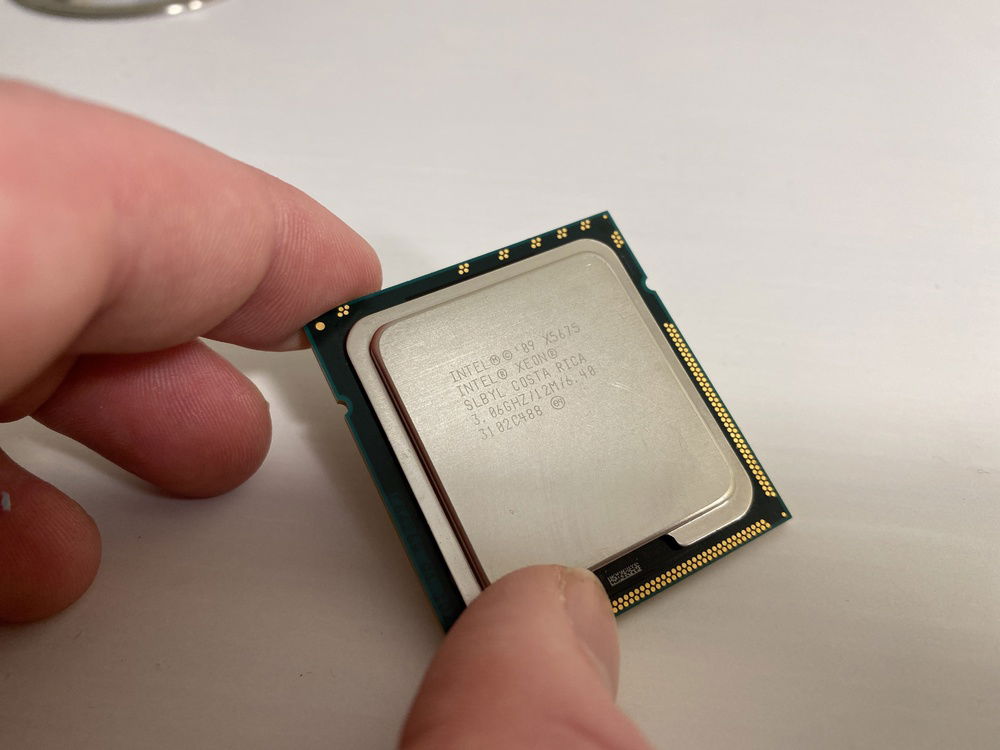 smol compared to my 2011 and 2011-3 lads, but still a mighty CPU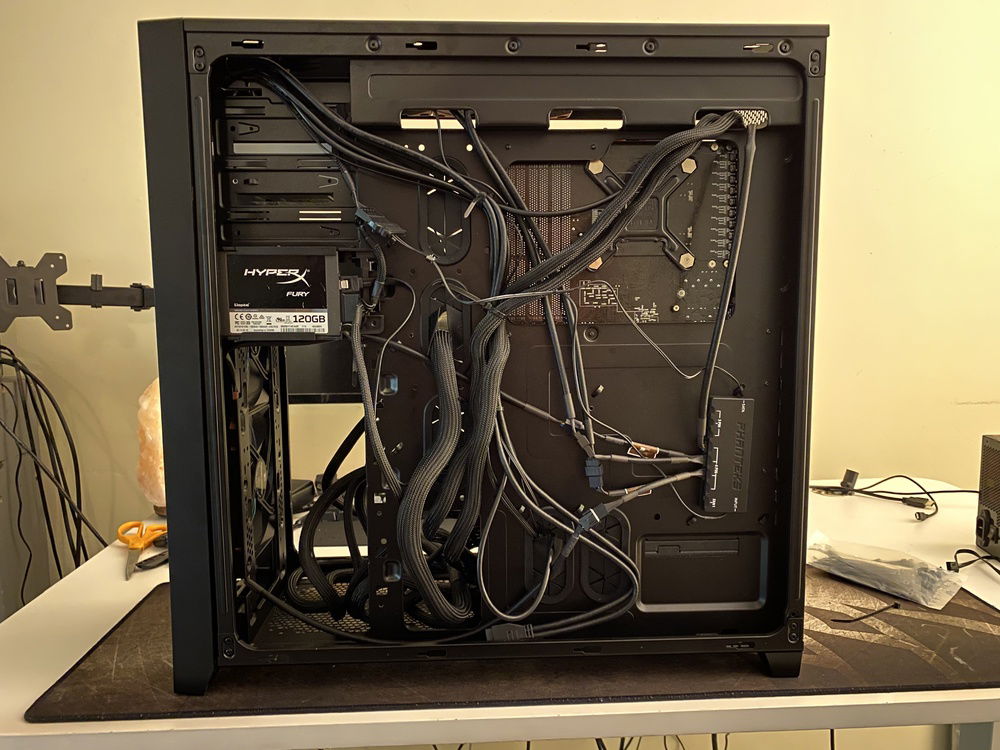 Cable management is uh.... yeah, the cables are in the PC 😬