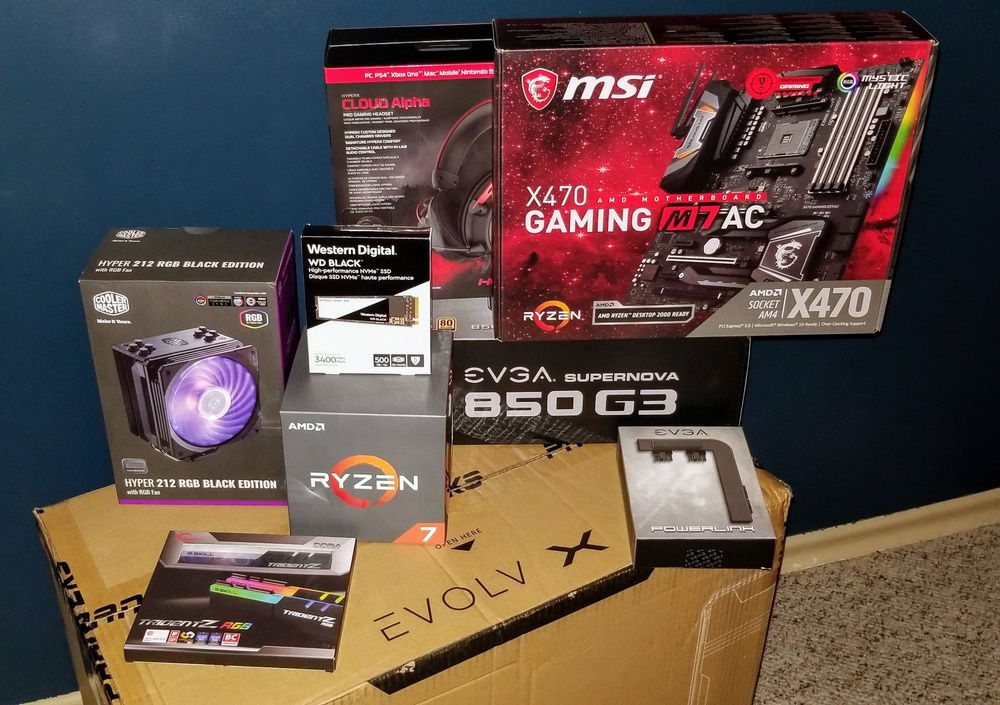 A collection of all the new parts going into the build (thank you Black Friday sales). Other than the EVGA GTX 960 and Crucial MX500, it's completely new.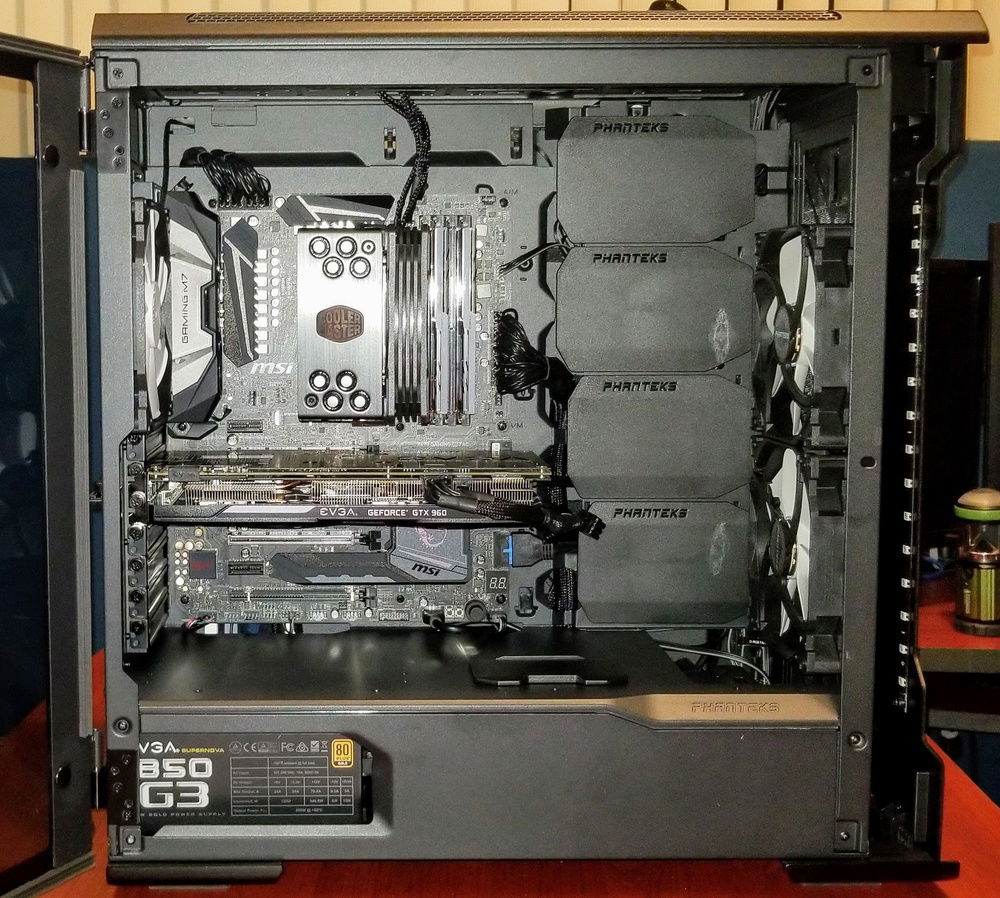 Everything is installed. Clearly the hardware theme is black.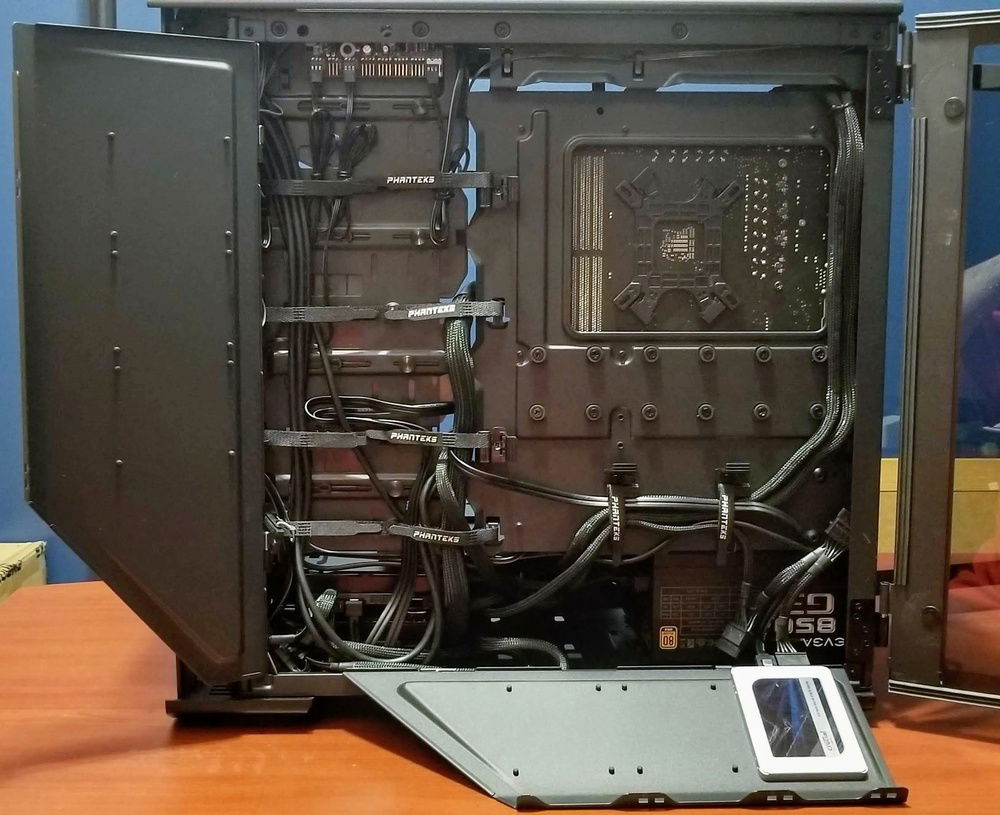 Cable management with the Evolv X is fantastic. I'm sure I could clean thin up even more, but it'll all be hidden behind panels anyway.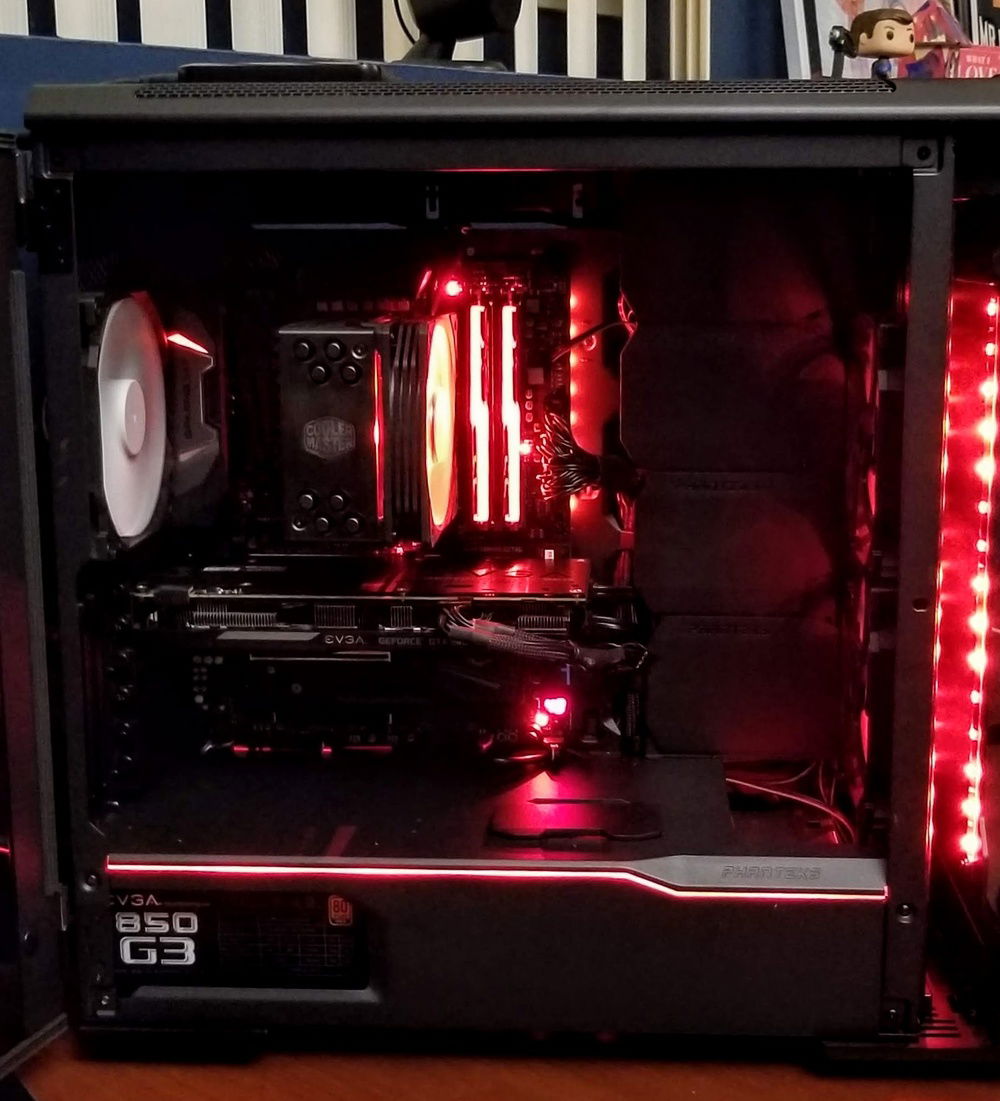 Here we are, up and running. RGB theme for the moment is red, in honour of once again joining Team AMD!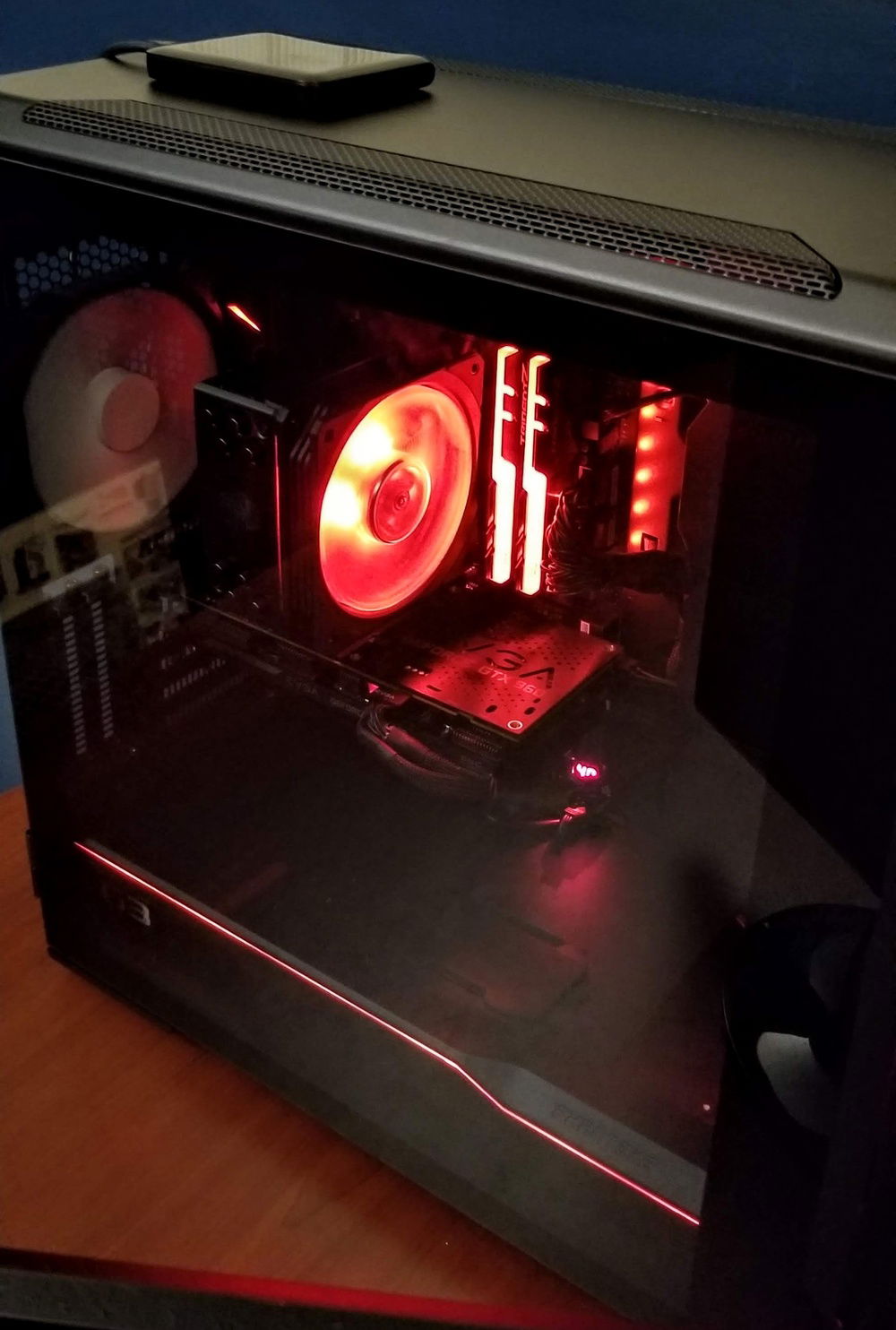 A better look at the CM Hyper 212 RGB Black Edition. Keeping things cool and quiet.