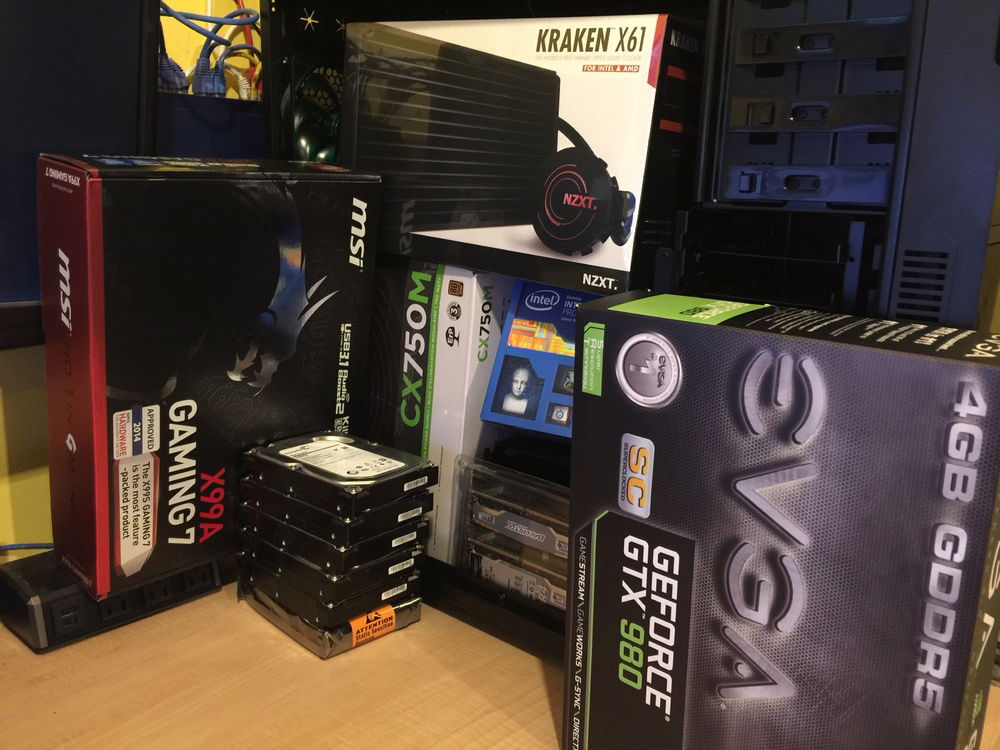 The initial build kit... Notice a few things in this that didn't end up in the build. The PSU was a nightmare, (not modular) and the original CPU cooler was AIO and the conventional air-cooled GPU.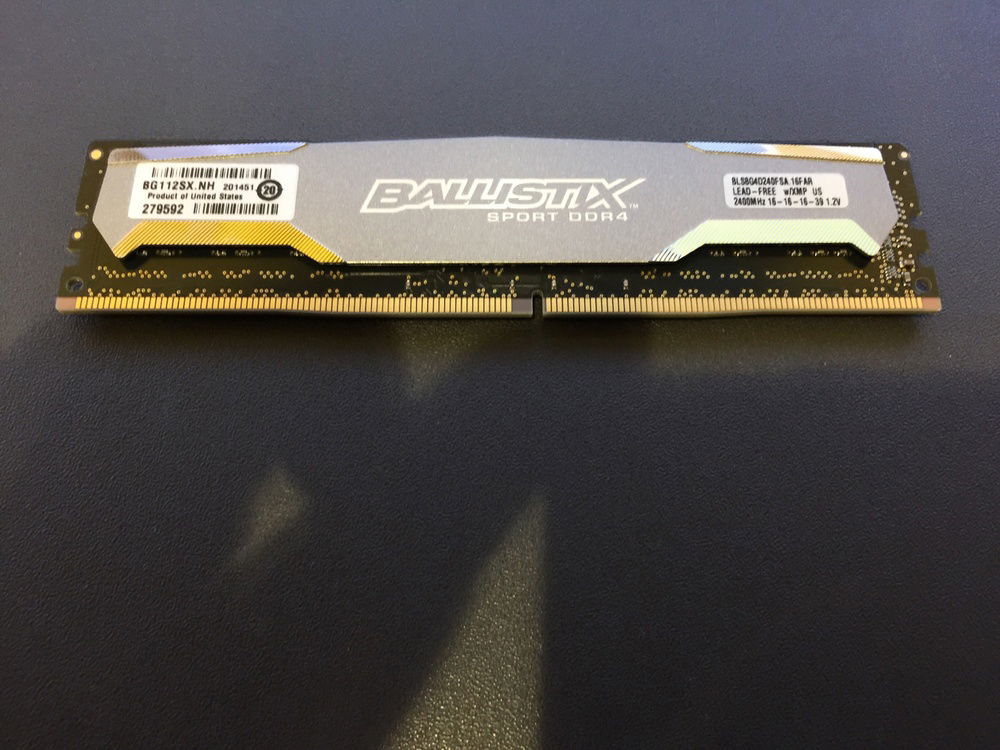 8x 8GB sticks of Crucial Ballistix Sport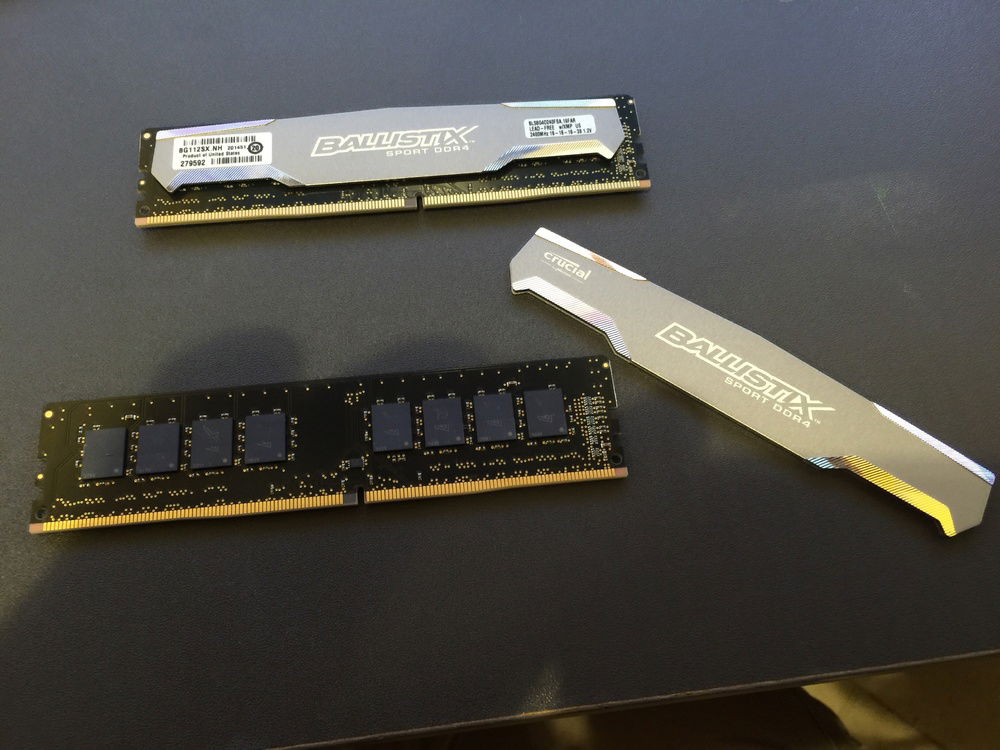 Stripping the side-panels off for new heat-shields.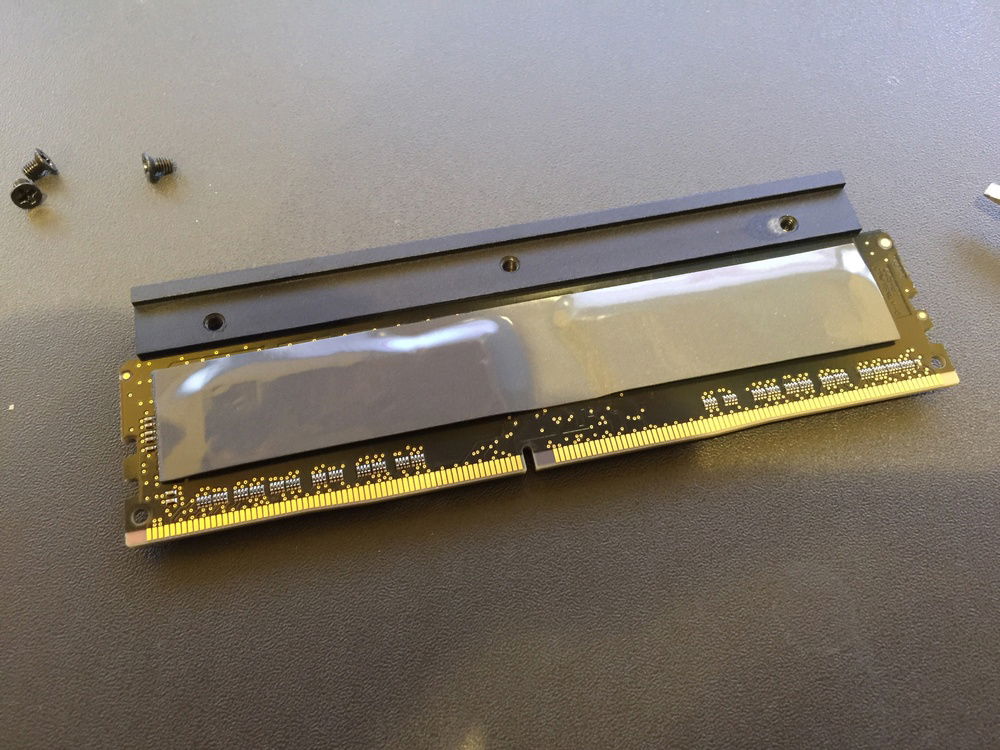 new thermal tape added.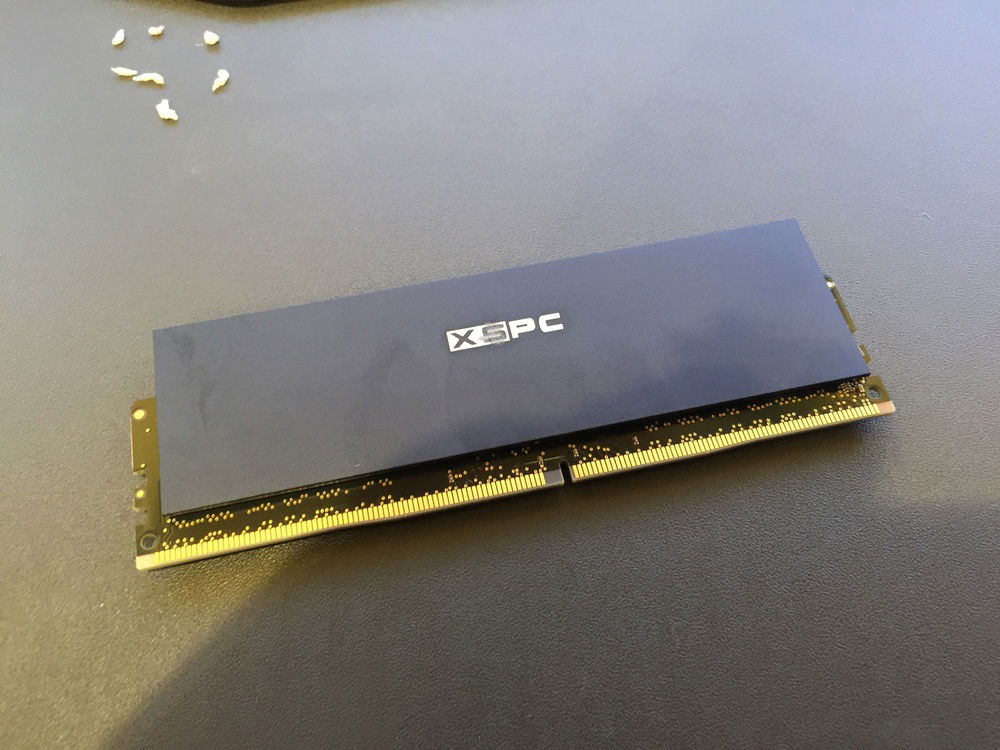 Clamping the new heat-spreaders.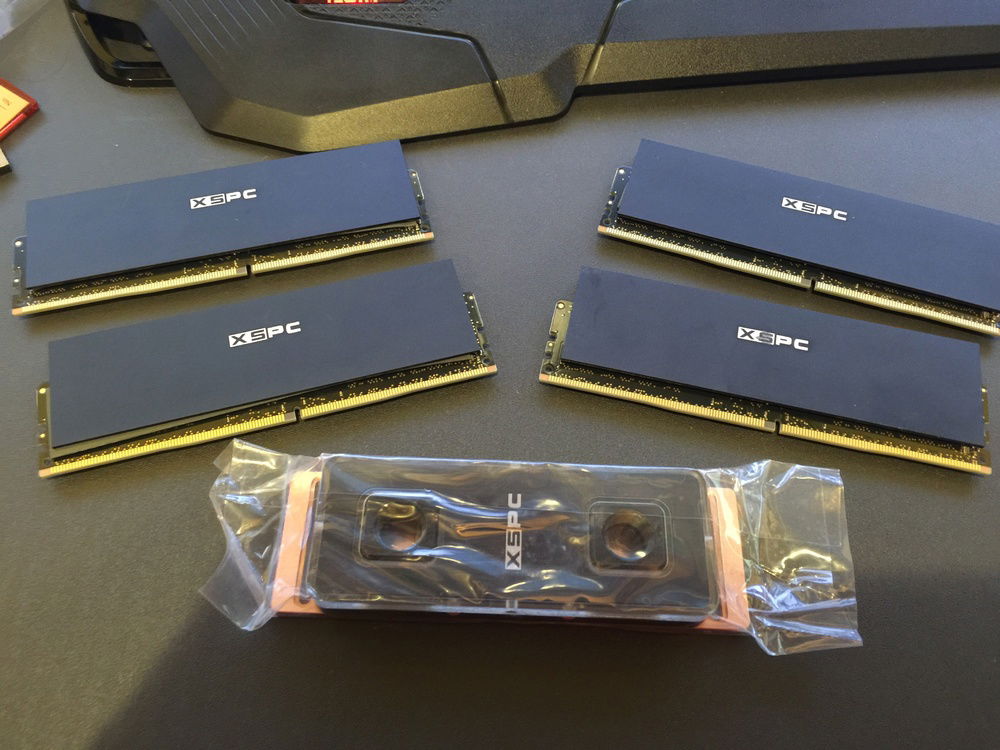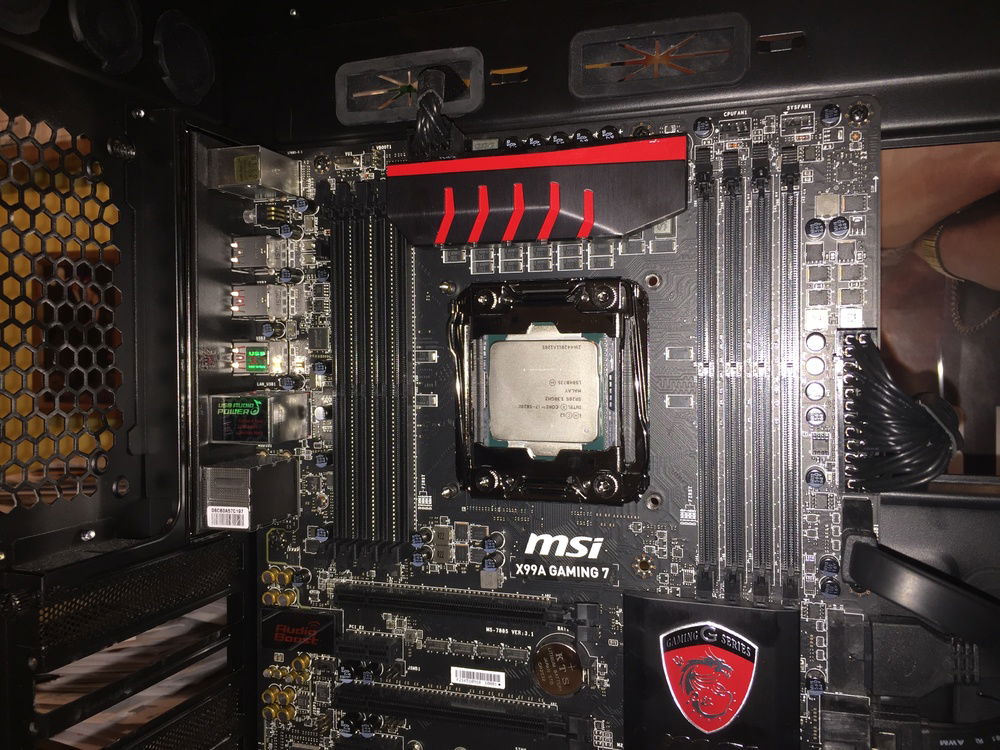 The X99A Gaming7 is a monster MB... 8 Sticks of RAM, 3-way SLI support, plus M.2 NVME-PCI + 6 SATA devices.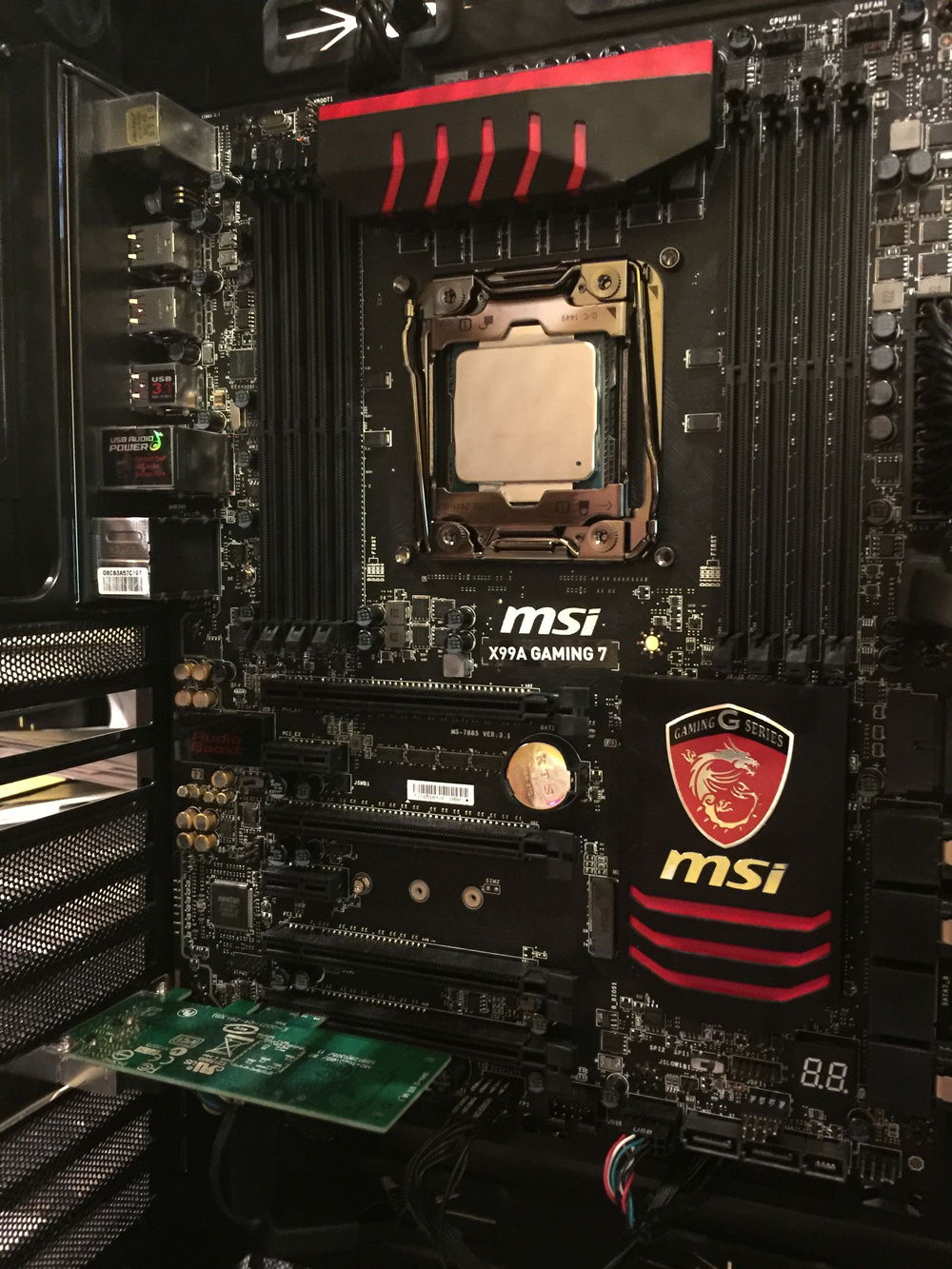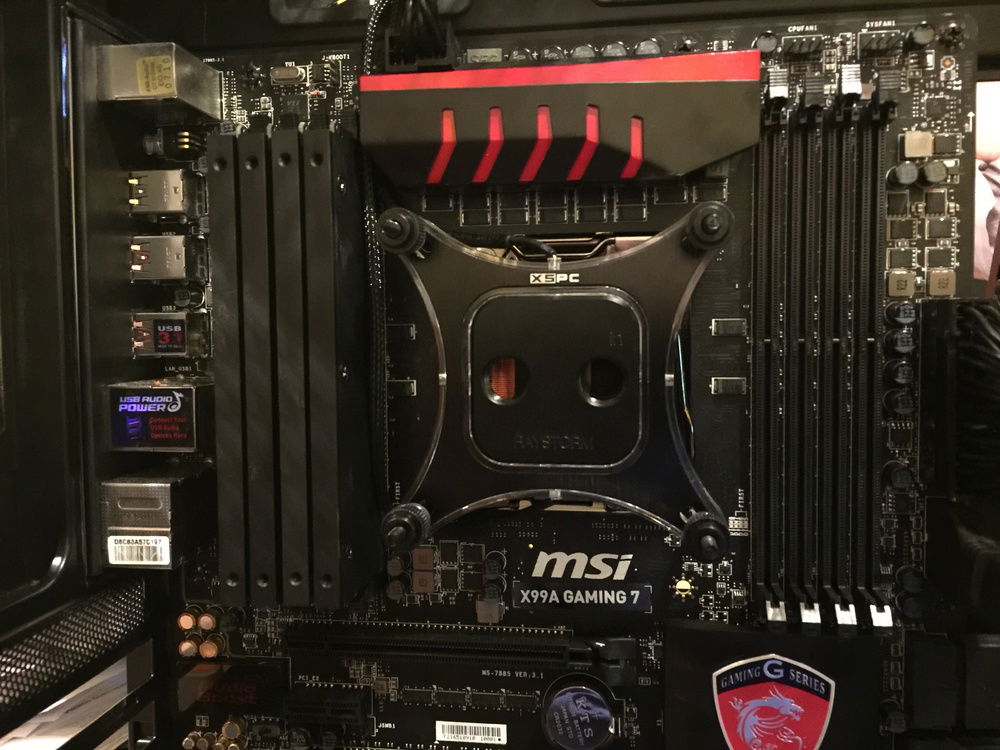 CPU Waterblock in place.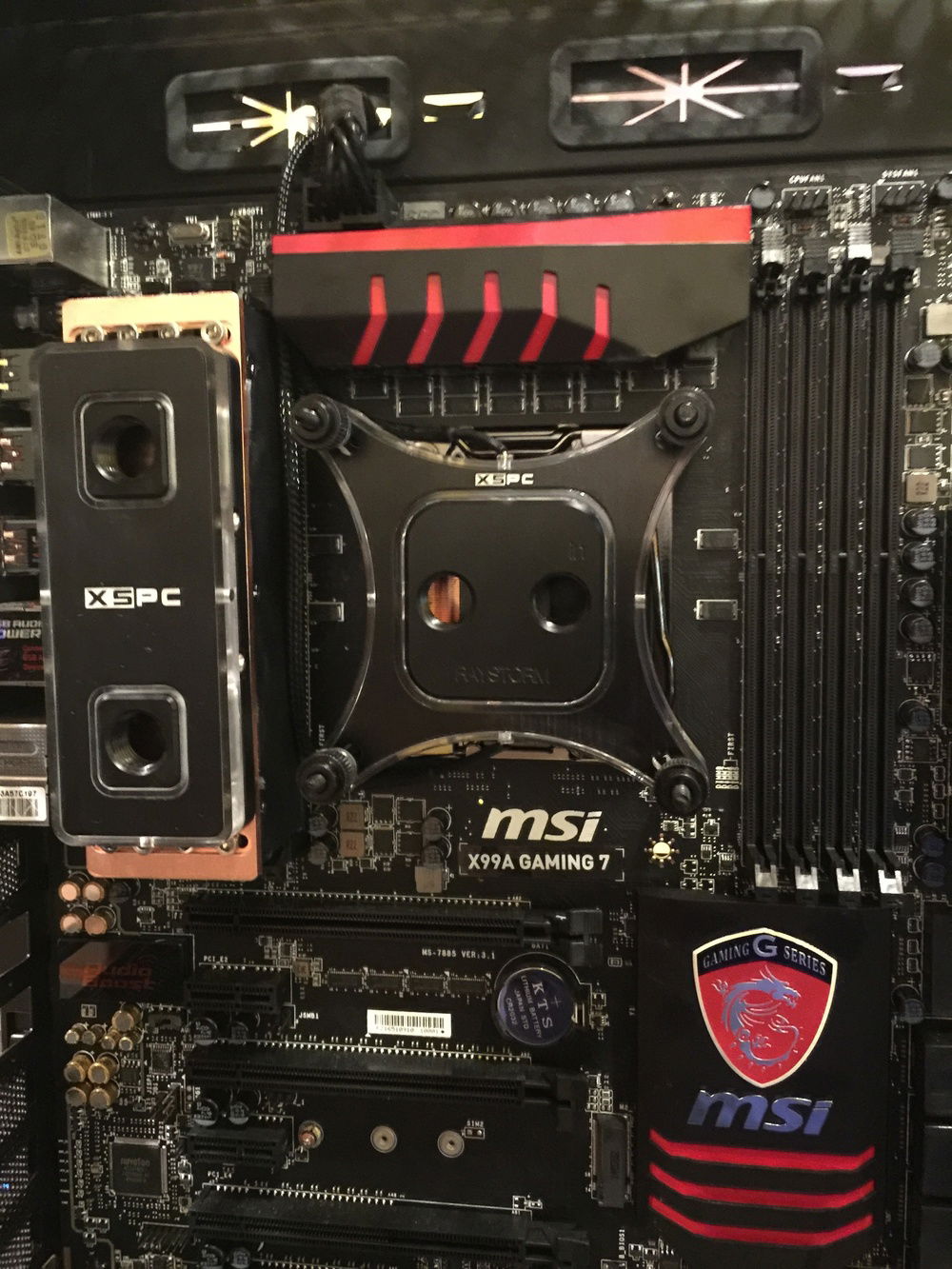 Adding Left bank of memory and Memory-block.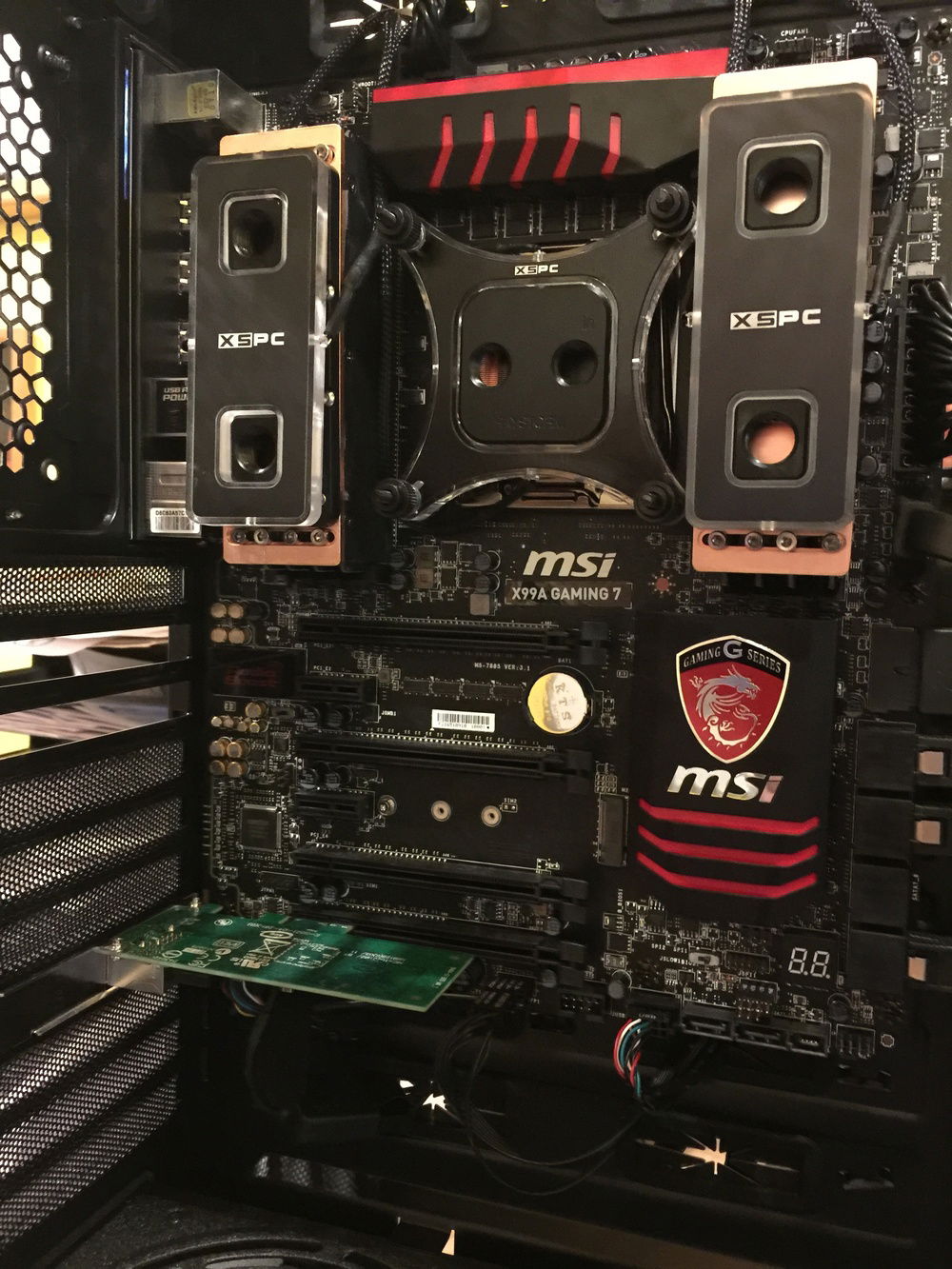 Right-bank memory and waterblock.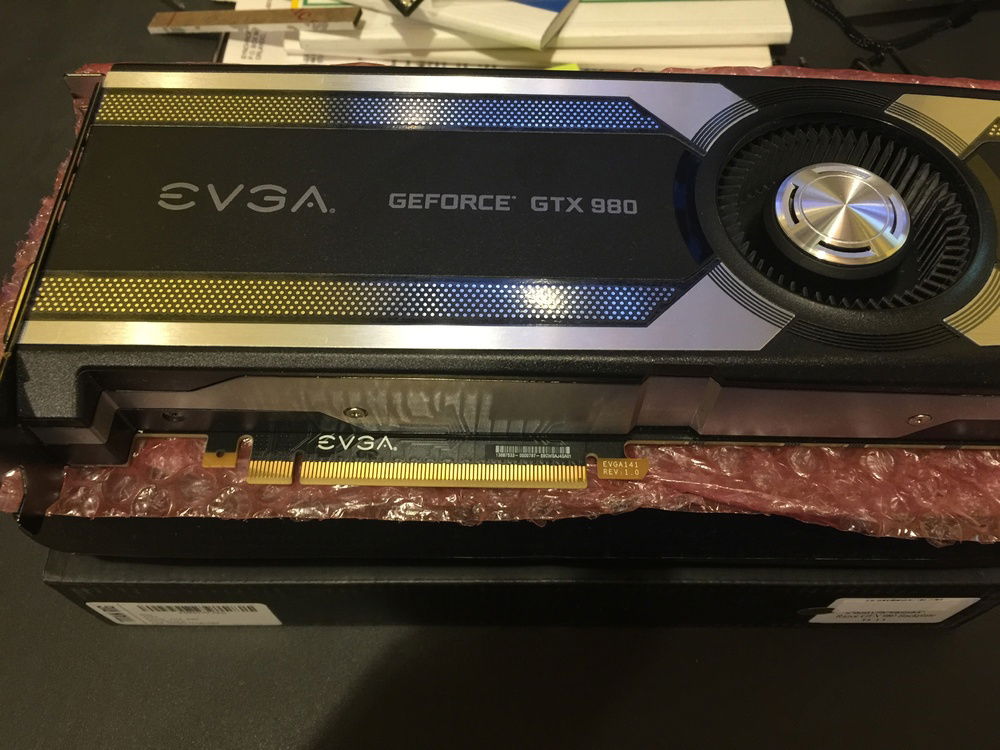 EVGA GTX980 Reference card.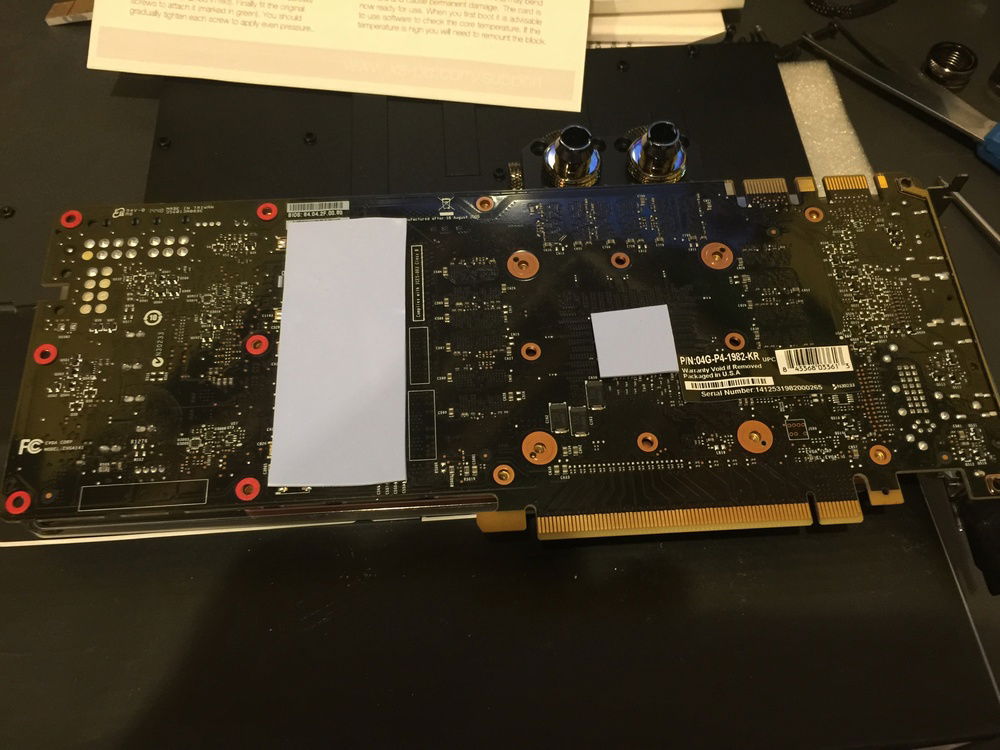 Naked, wearing only heat-tape.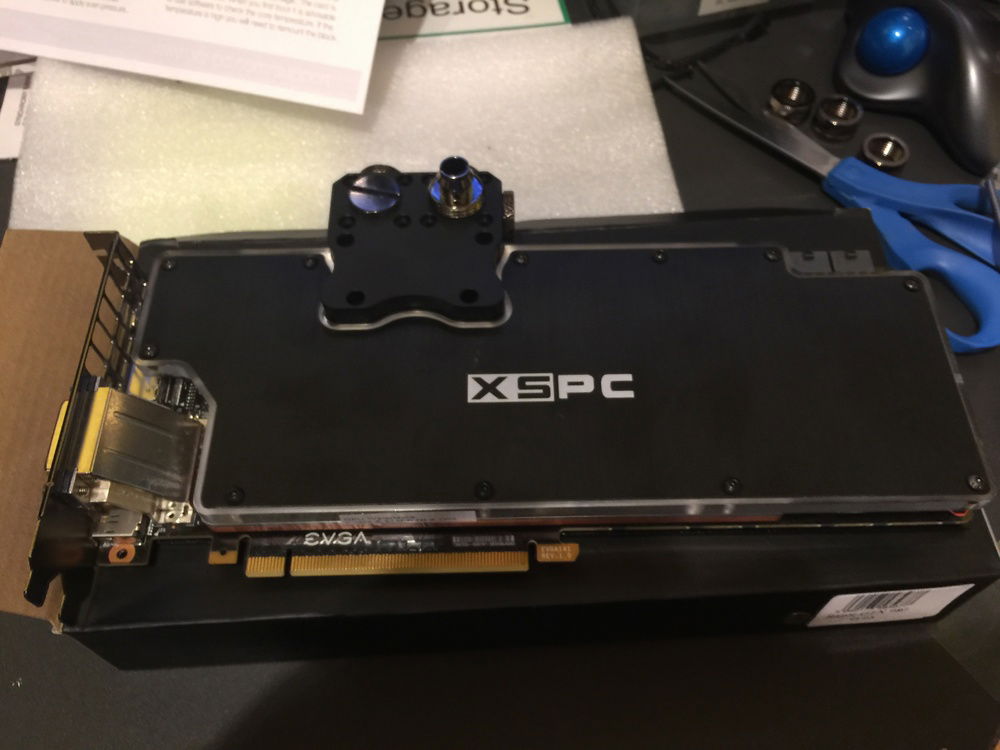 GTX980 and XSPC Waterblock.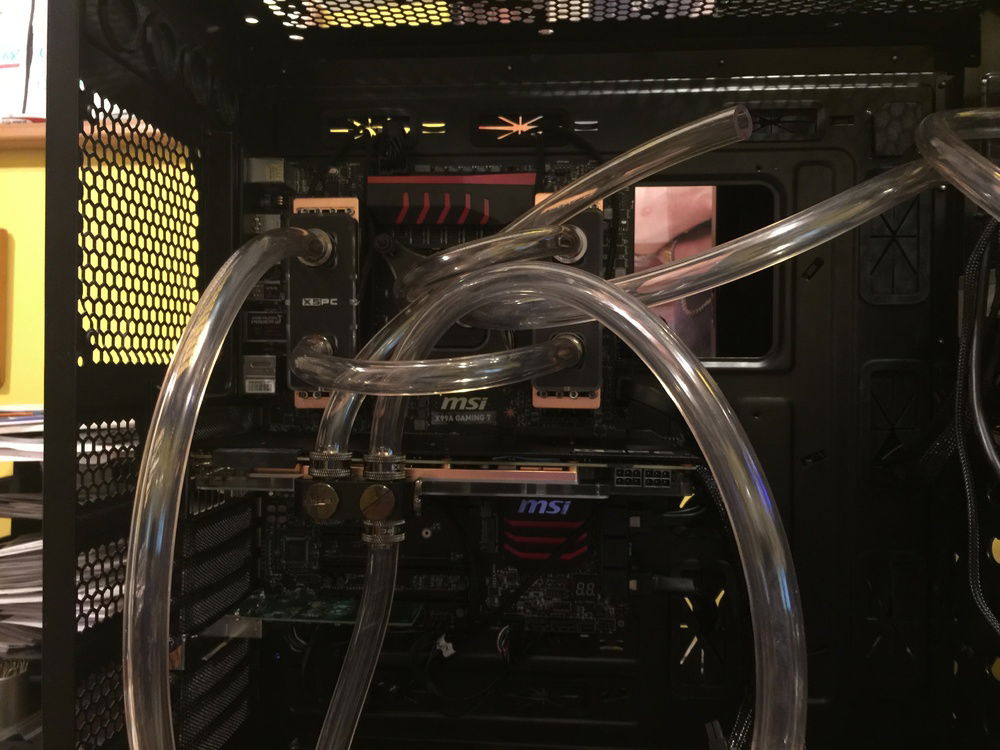 Looks like a mess until you get it all hooked up.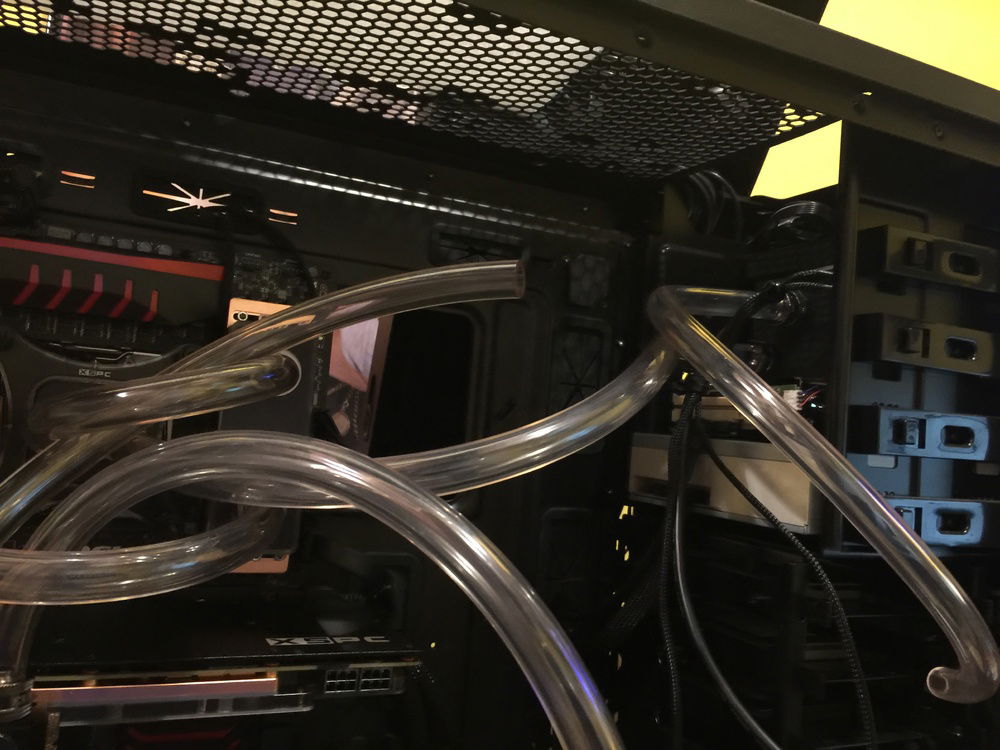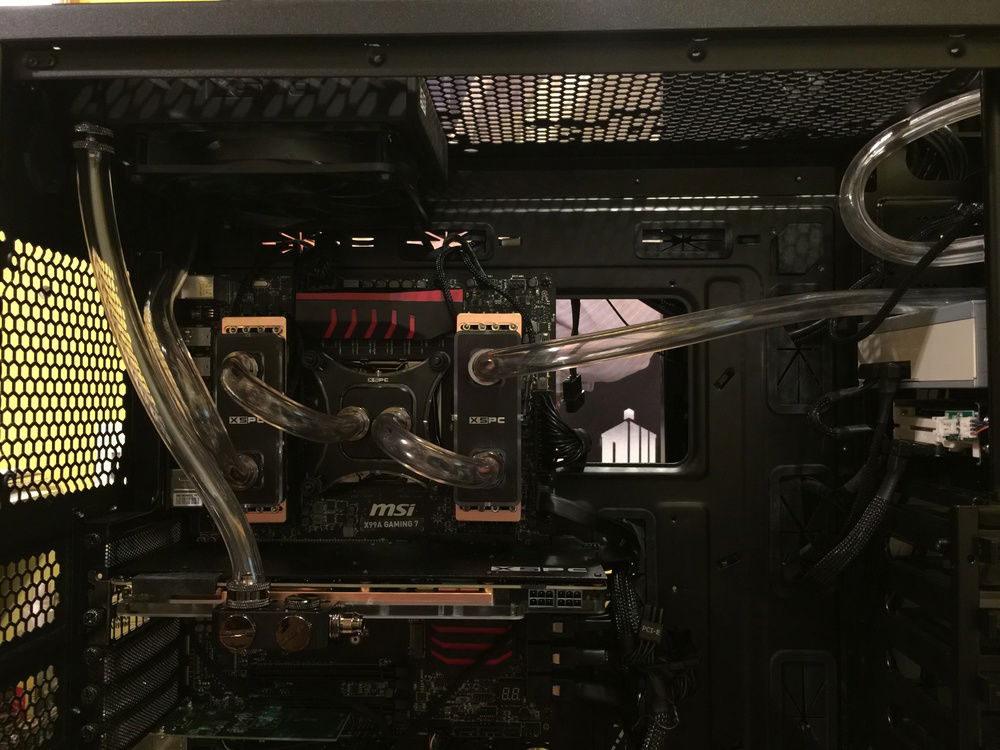 Slowly things start coming together.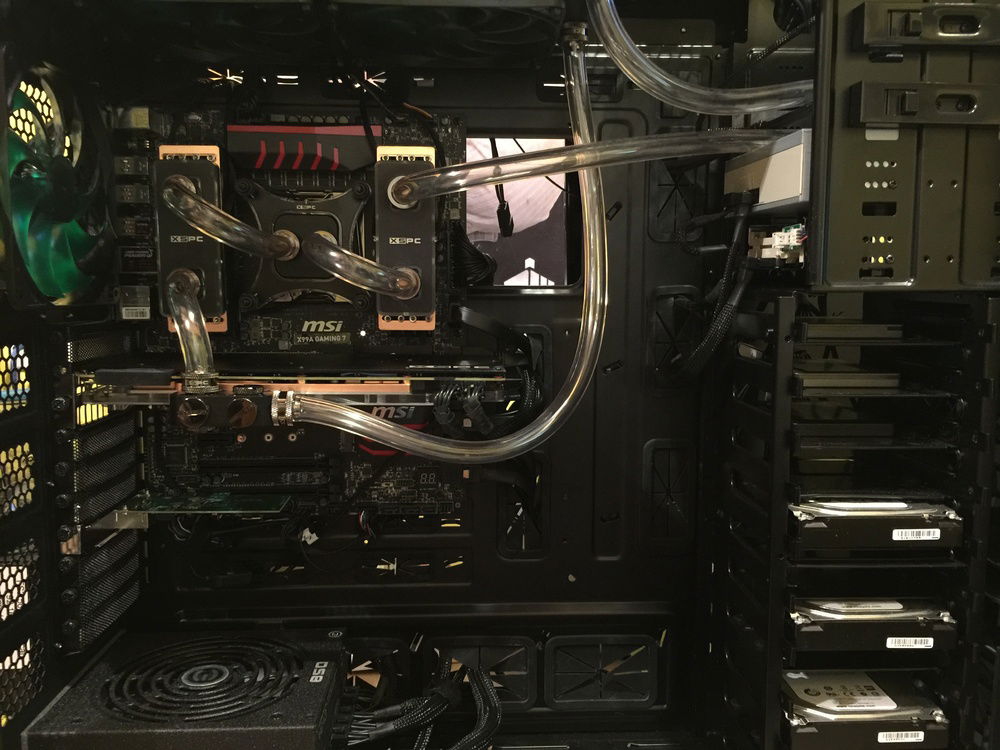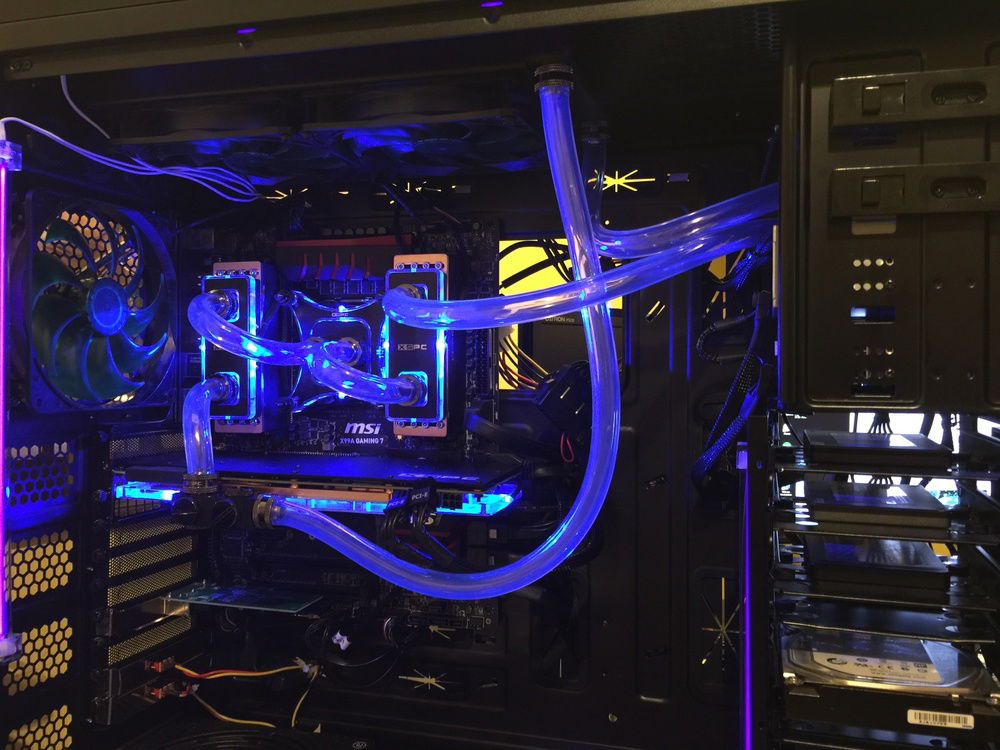 Leak check!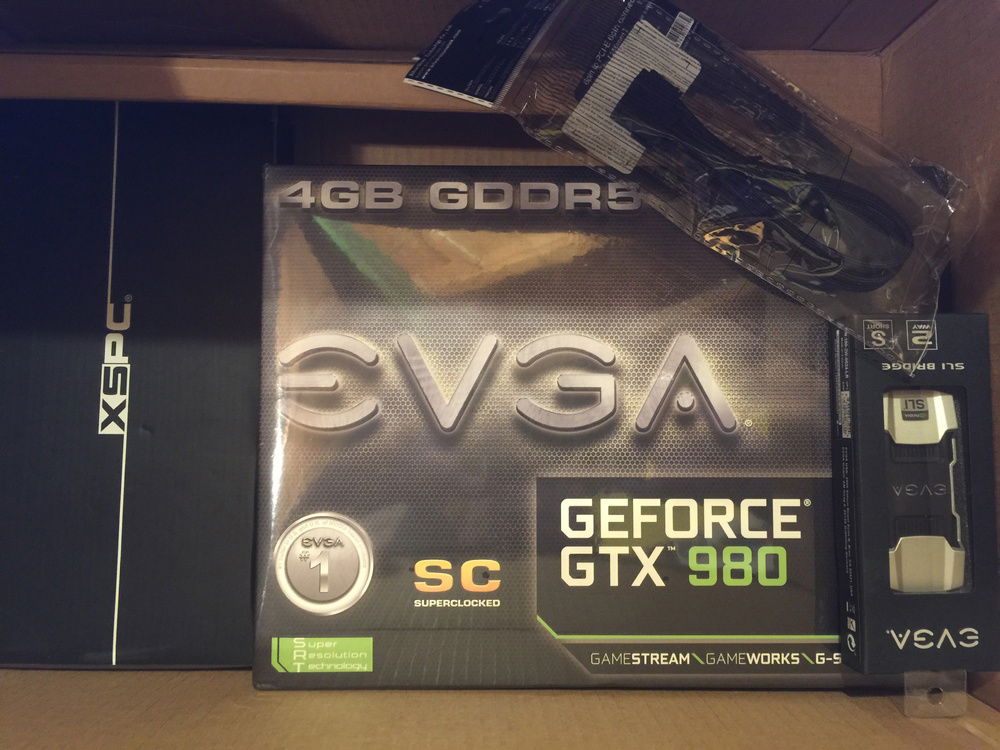 Adding the second GTX980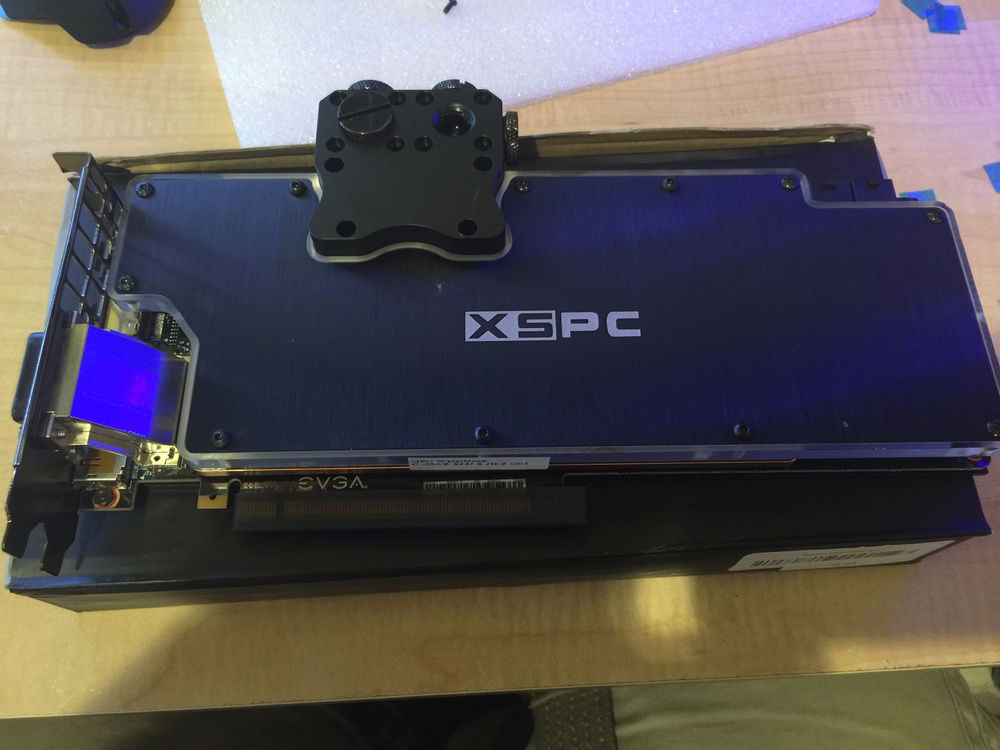 Second GPU, just like the first.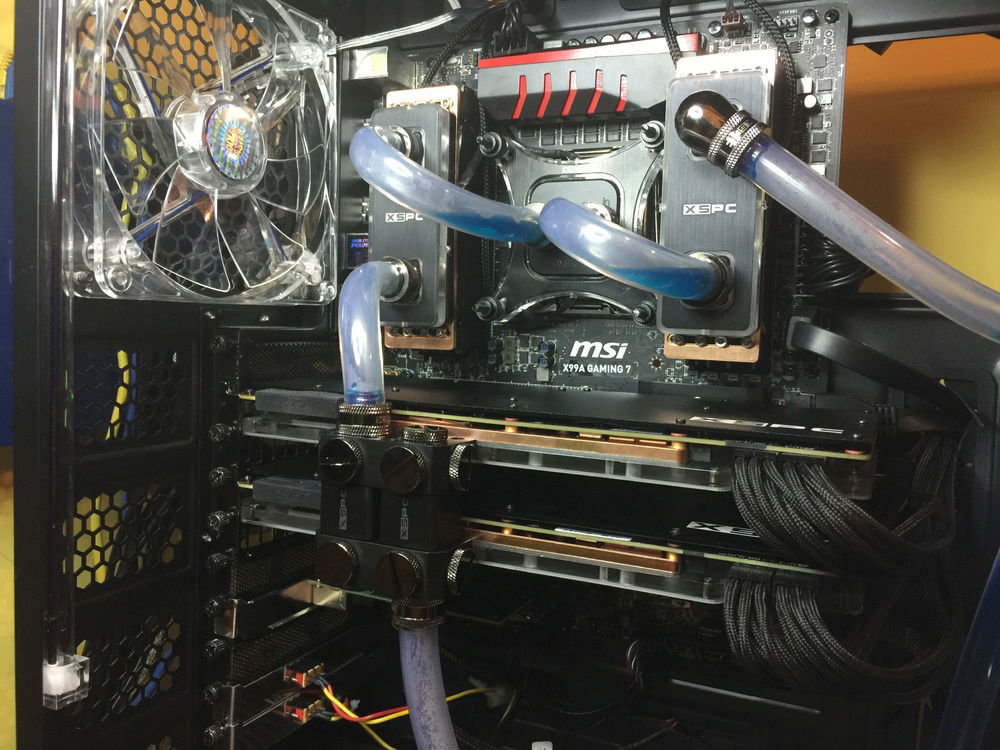 Leak-Check the hell out of it. This PC is now worth more than my car.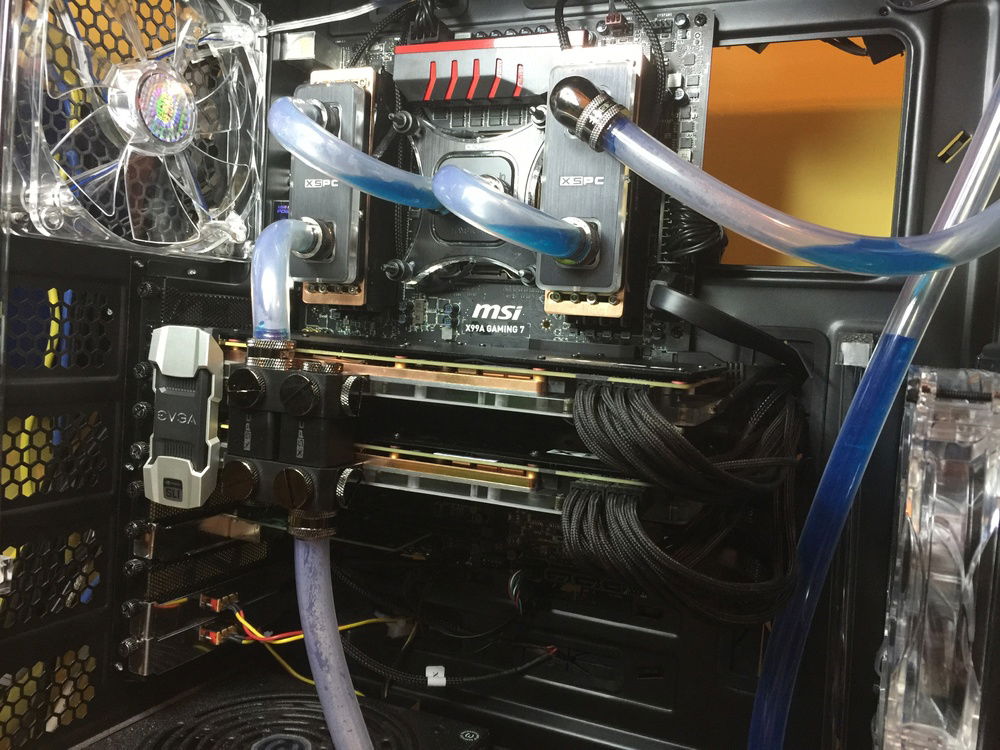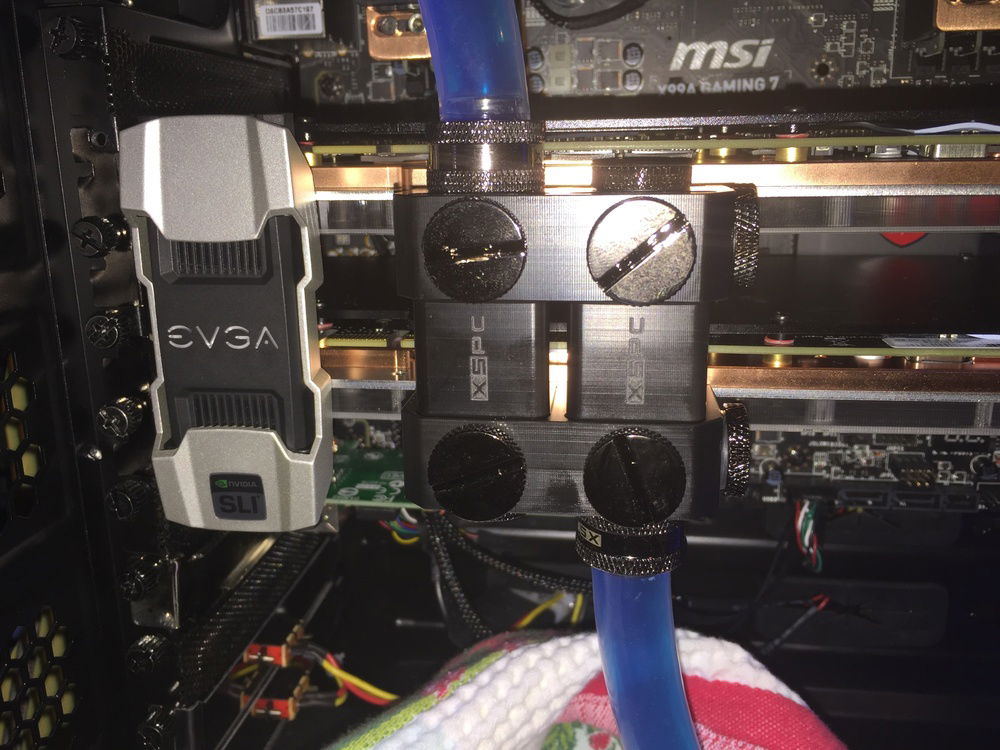 SLI Bridge installed.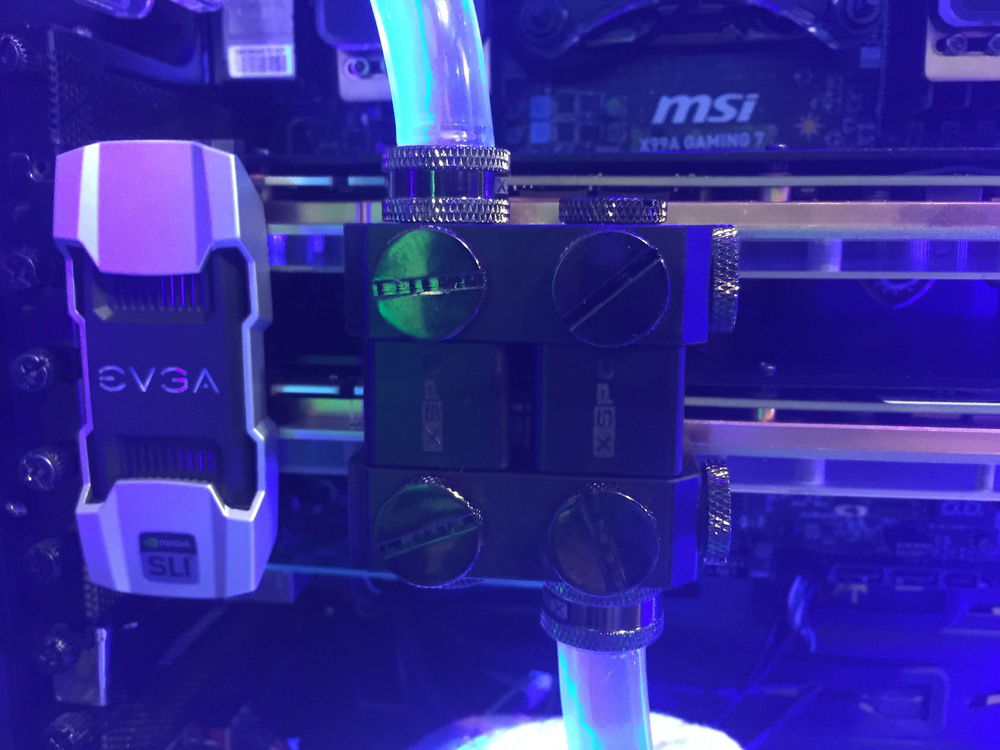 Parallel cooling blocks.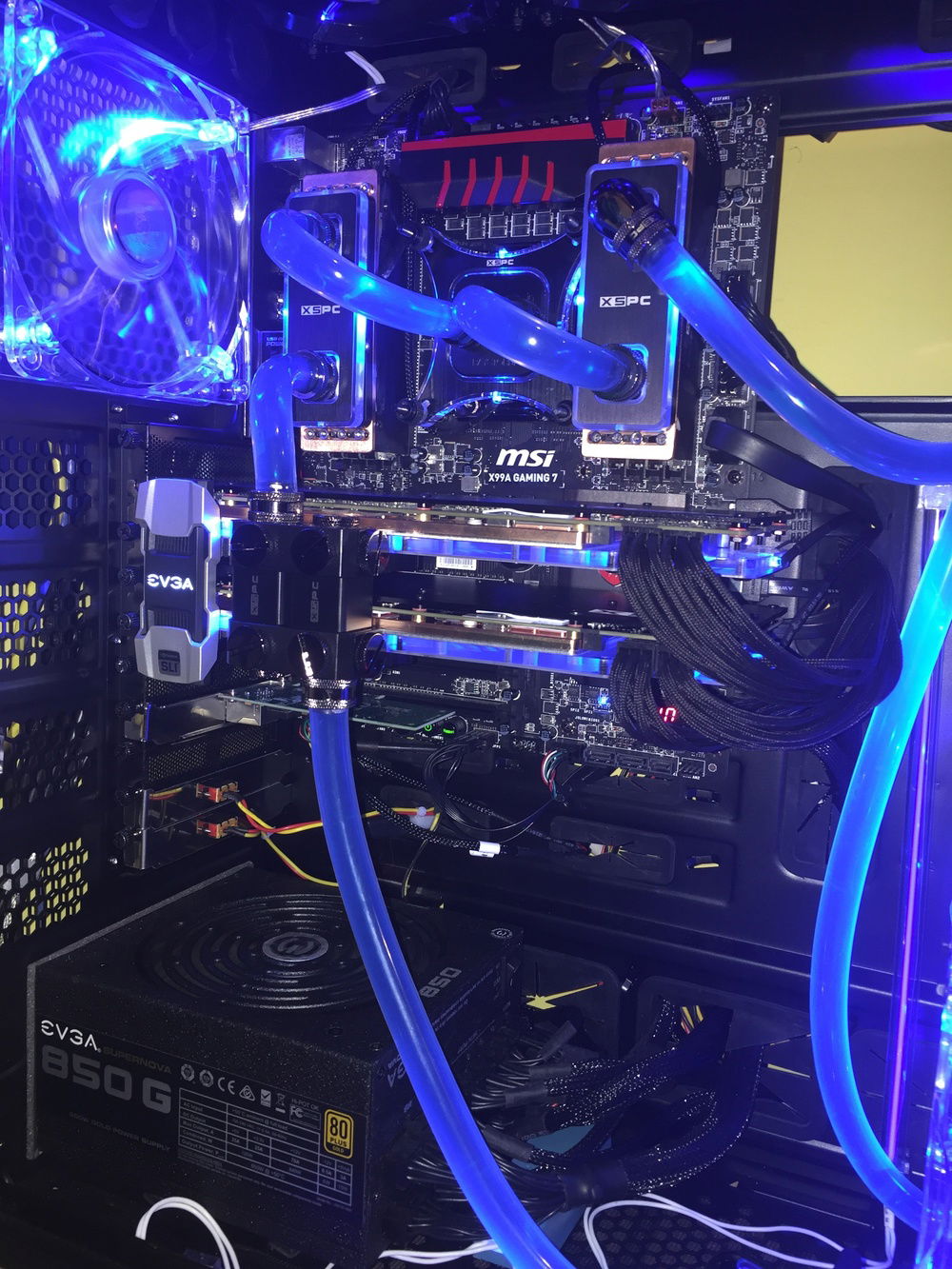 Lit up and powered.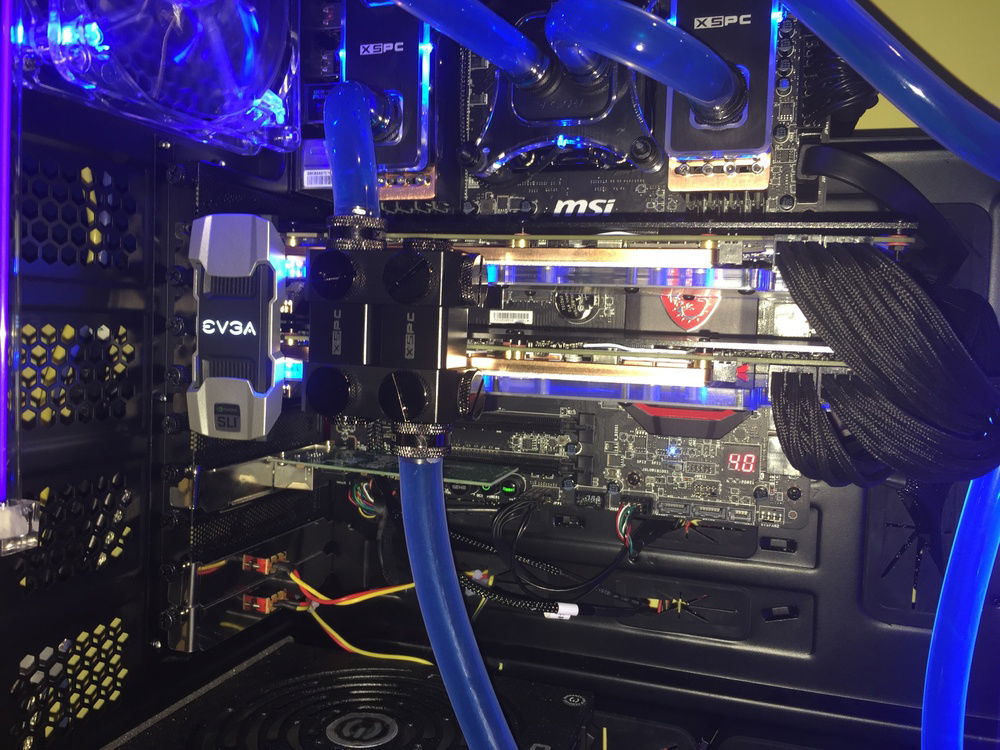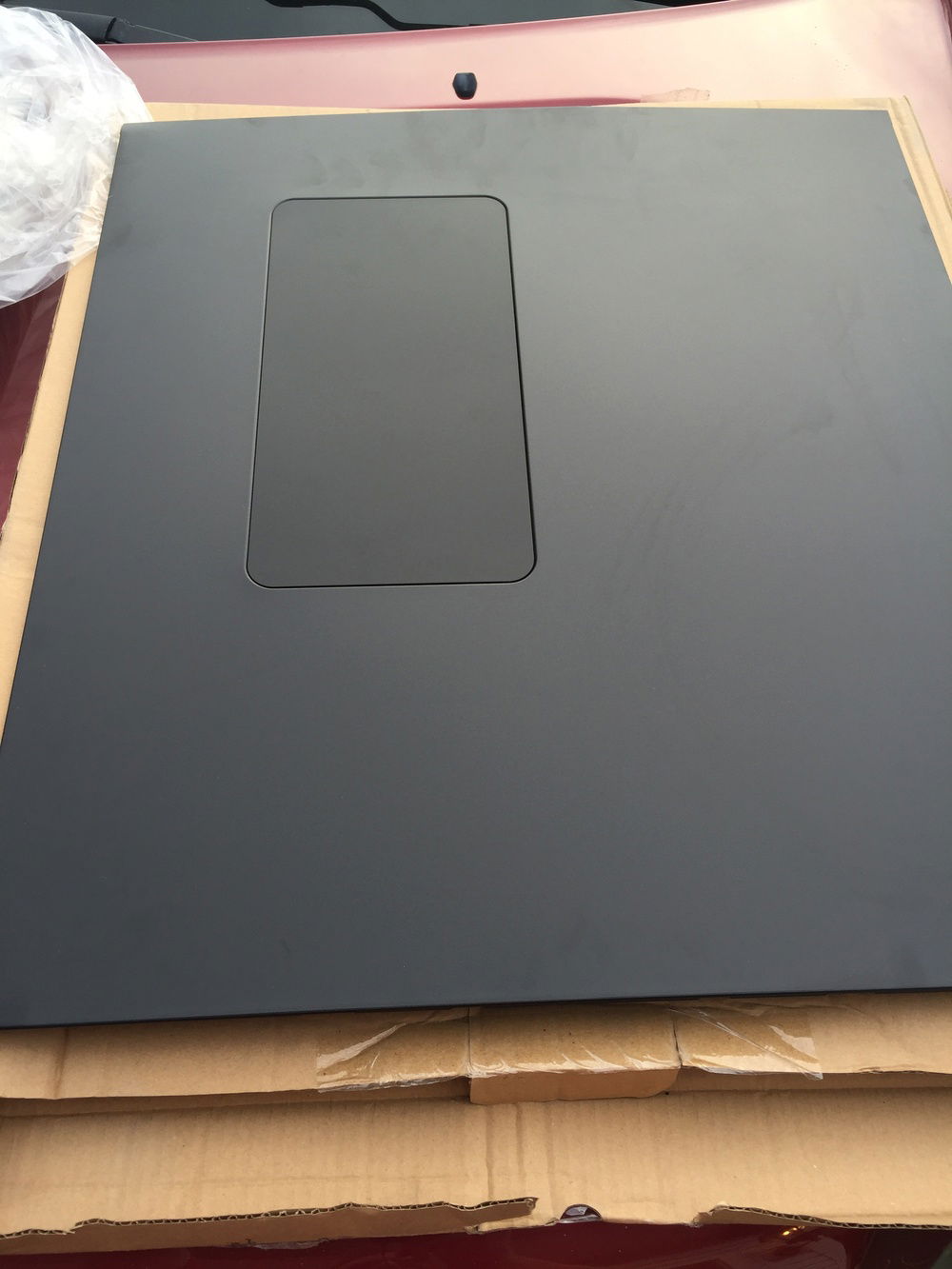 the Nanoxia case is great, but when I bought it, didn't come with an option for a side window.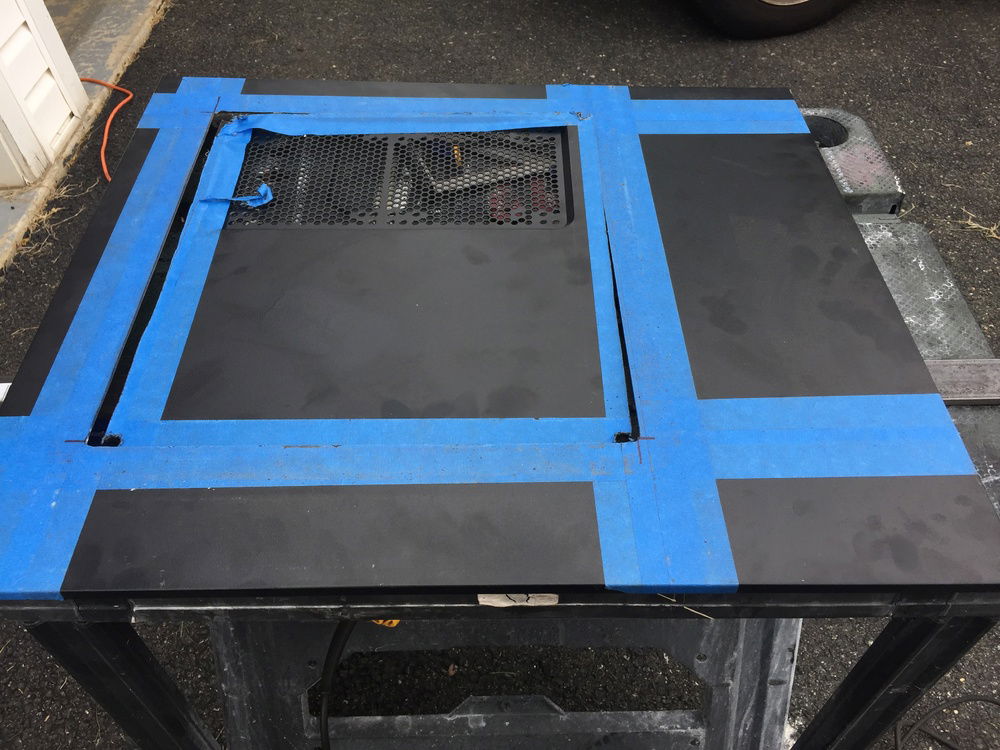 A jig-saw will fix that.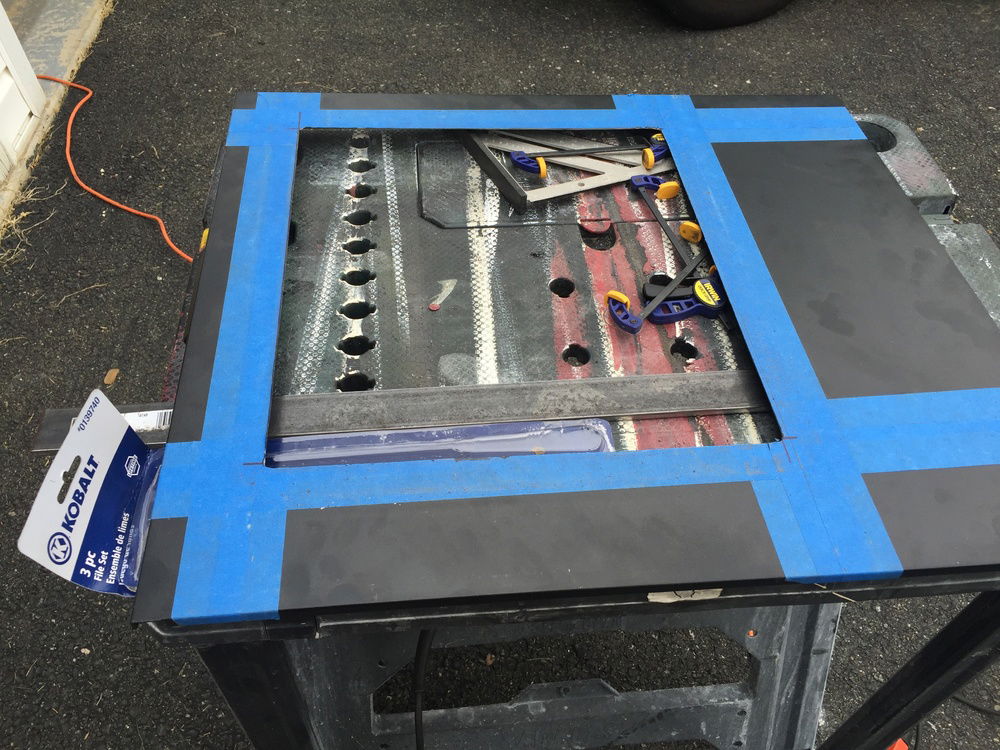 Nice clean-ish cuts...sanded them down so they're clean. Shaped the corners with a dremel so they're perfectly round.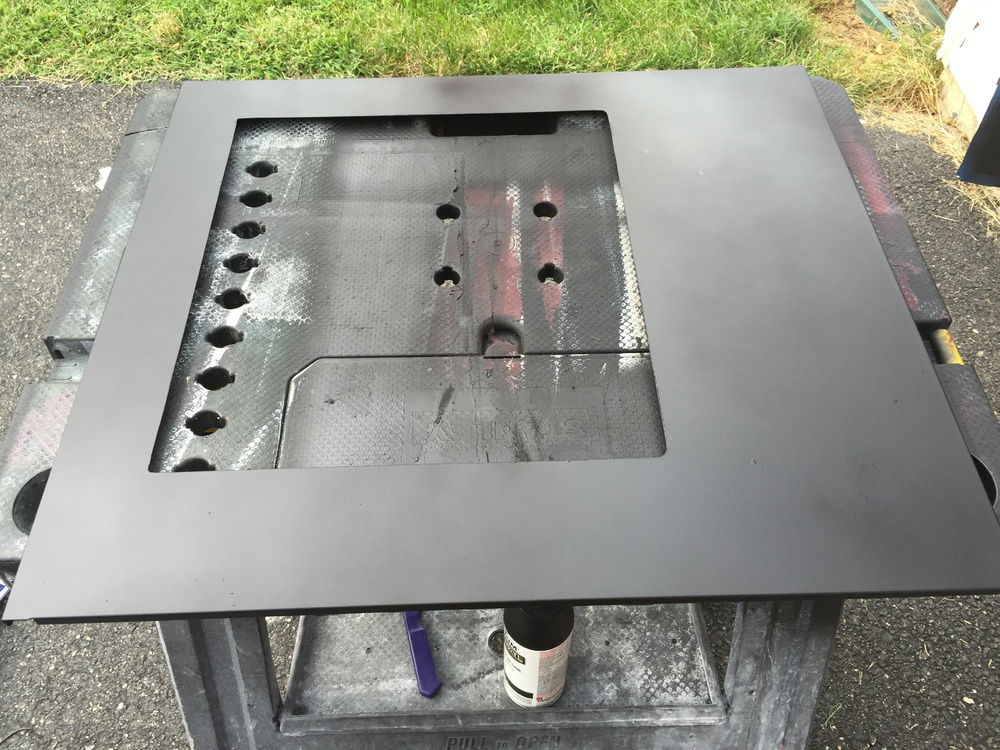 Re-powder-coated the side-panel to make it blend.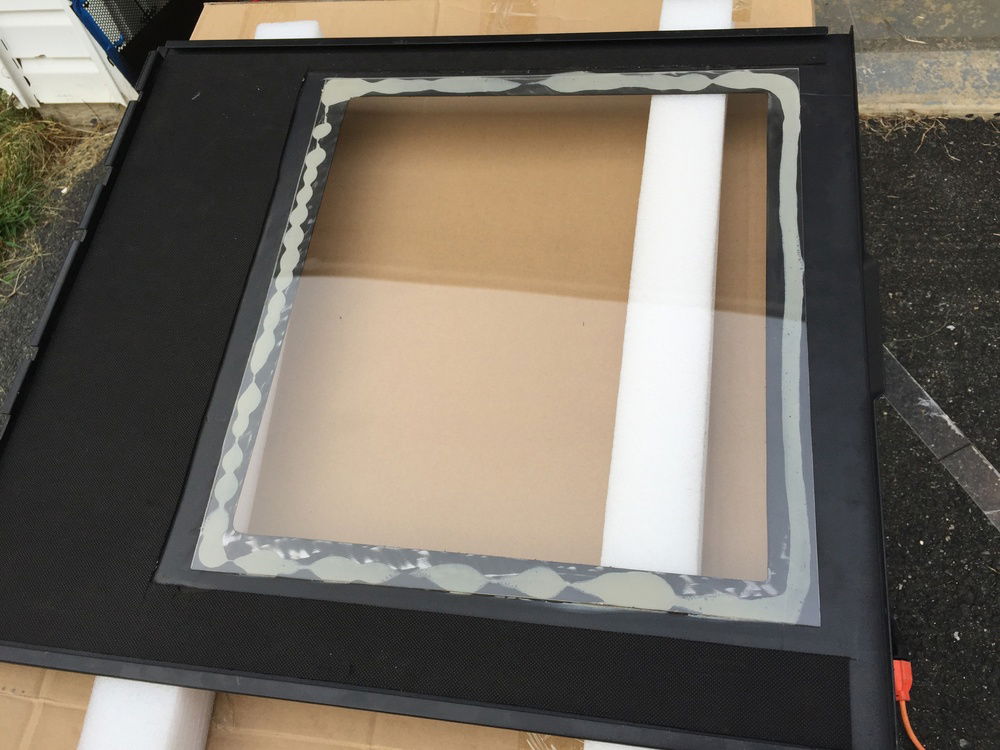 Epoxied 3/8" plexi to the hole... in retrospect, I probably should have gone with tempered glass.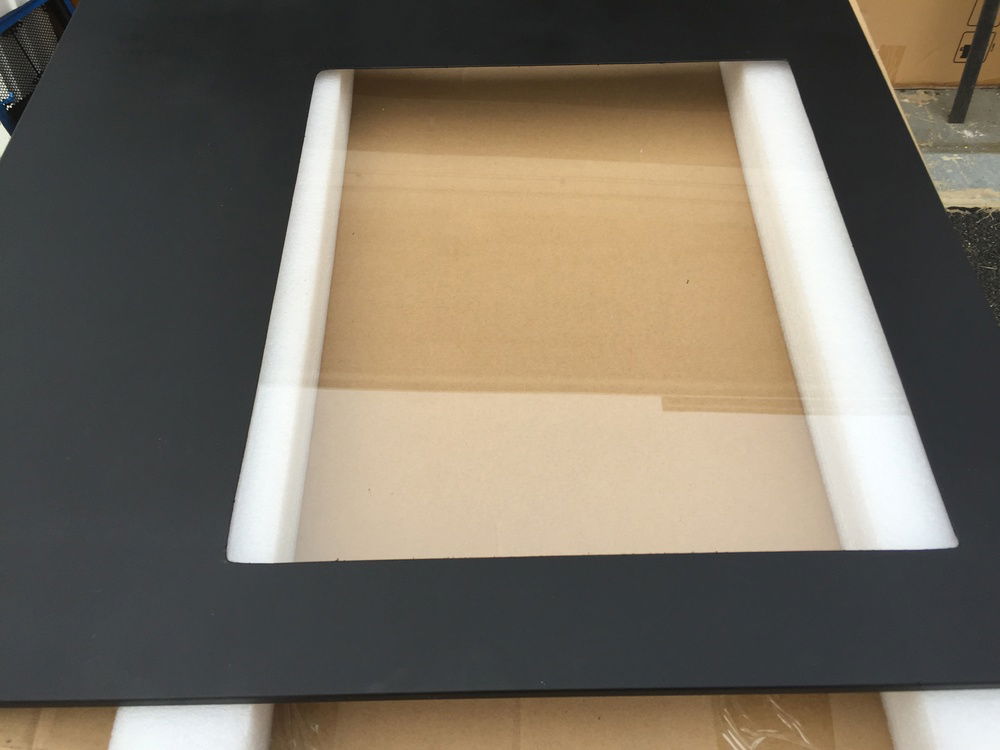 The finished side-panel.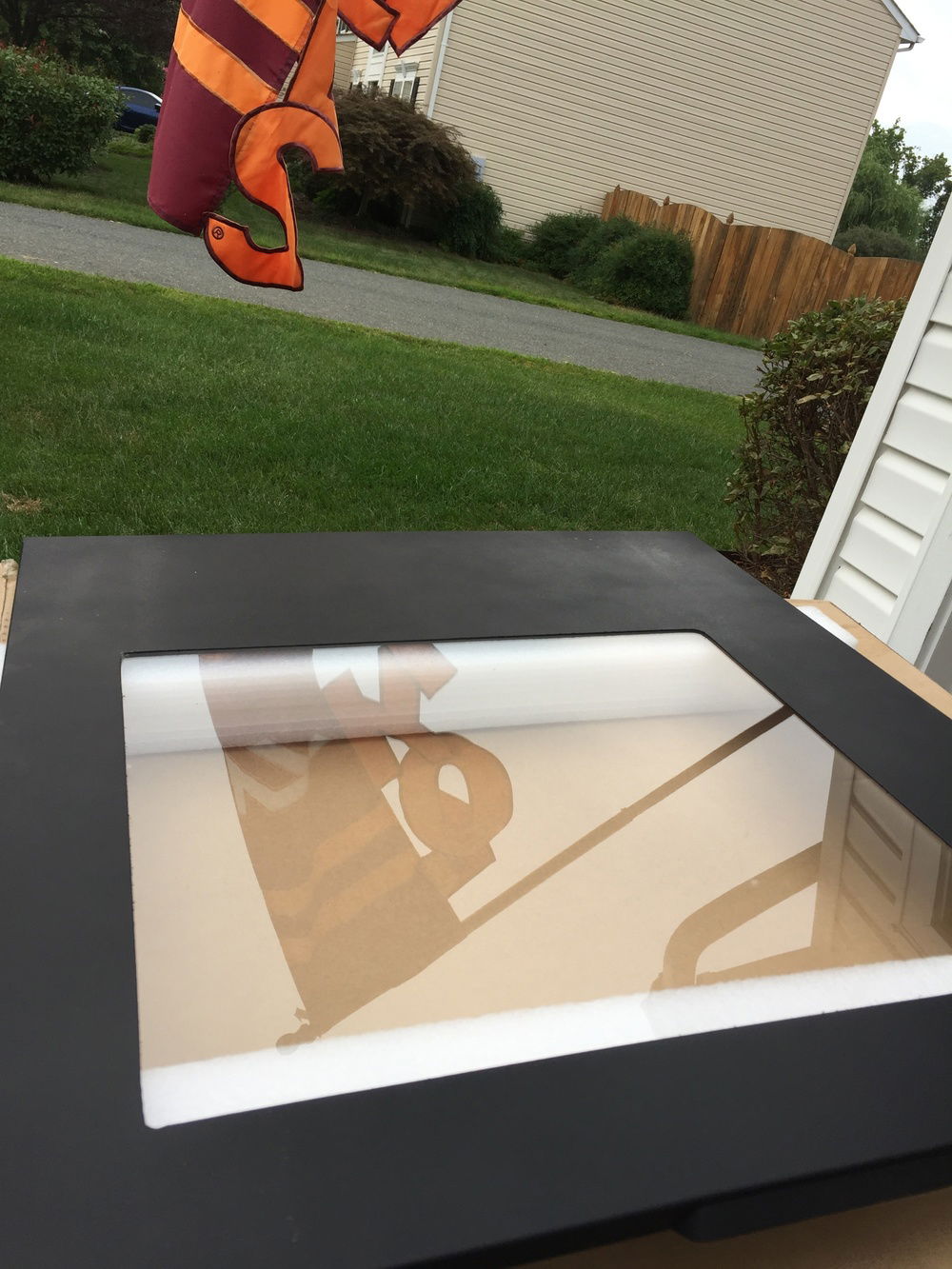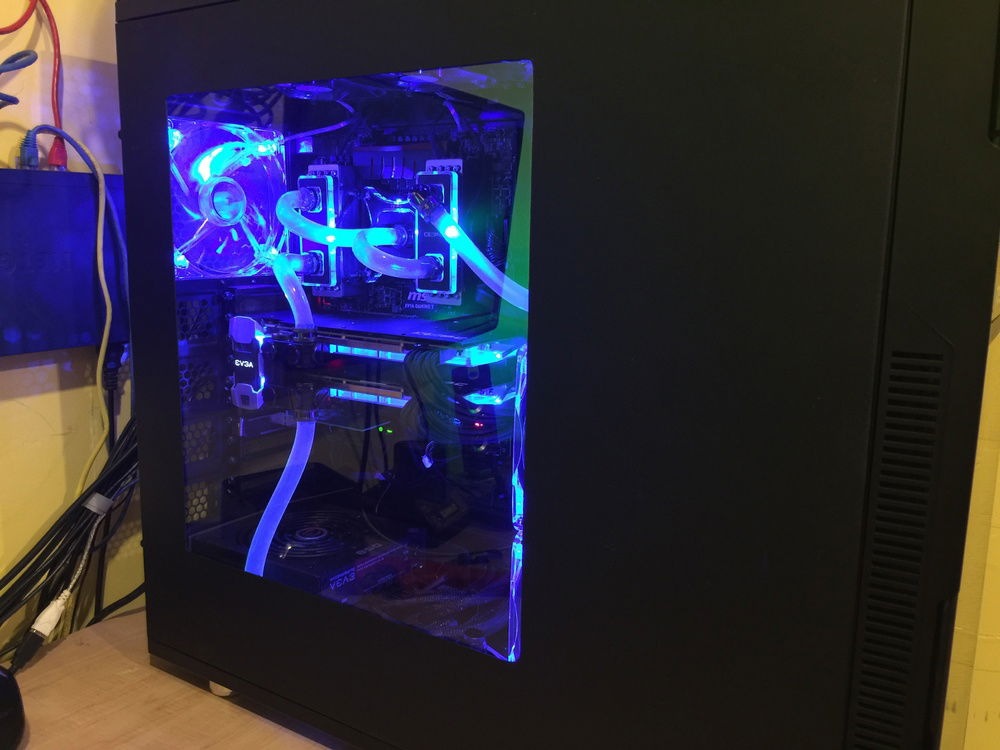 Back together, lights on, side panel in place.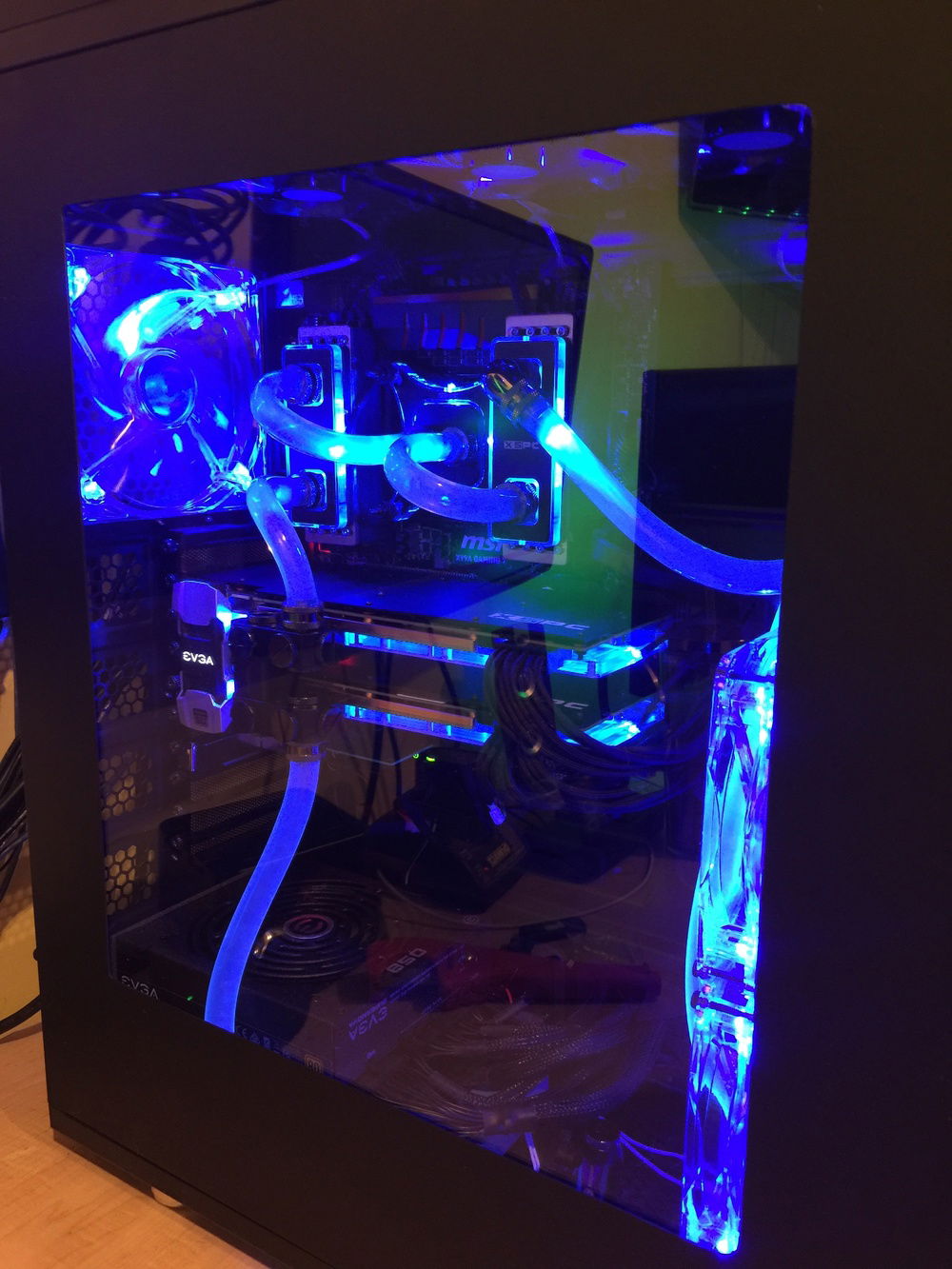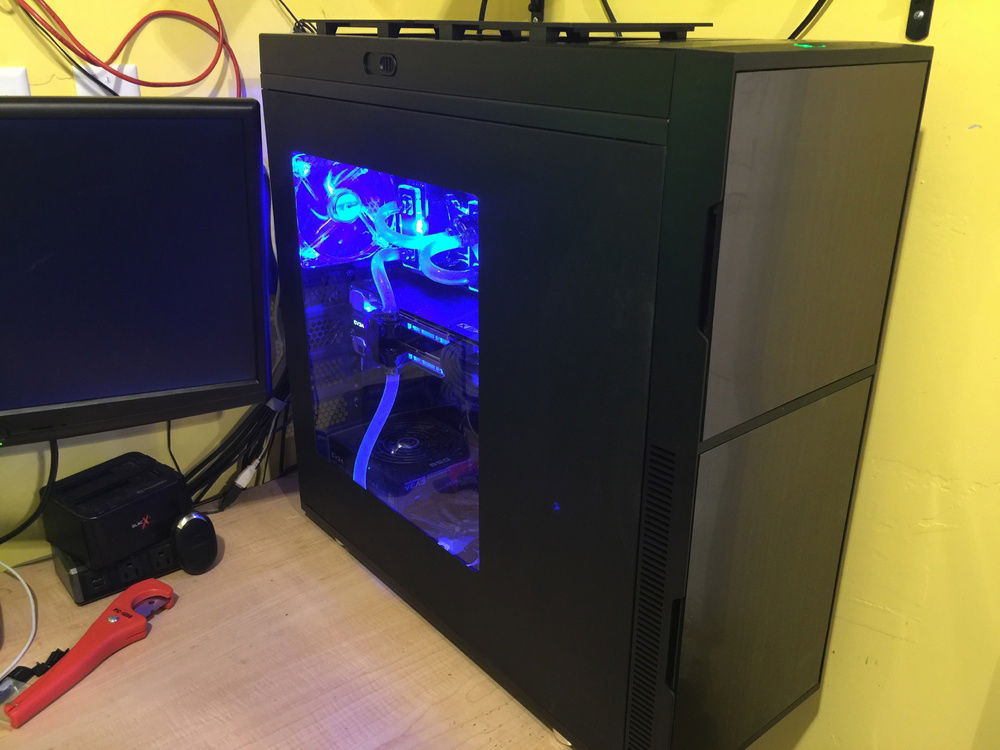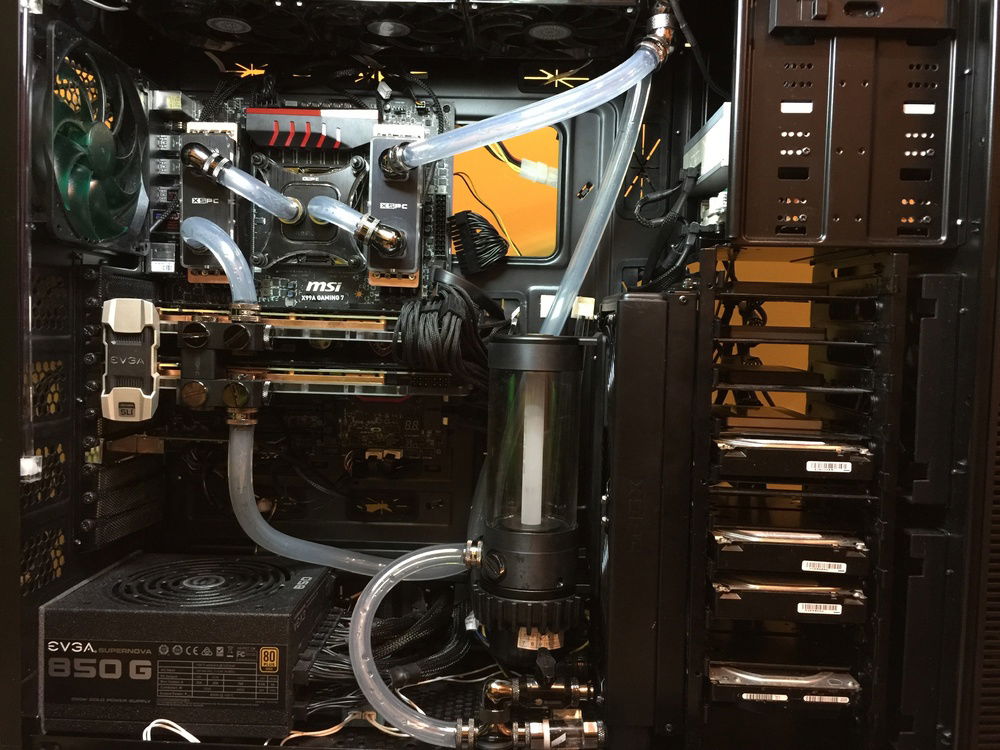 So my son likes green. So let's make it green.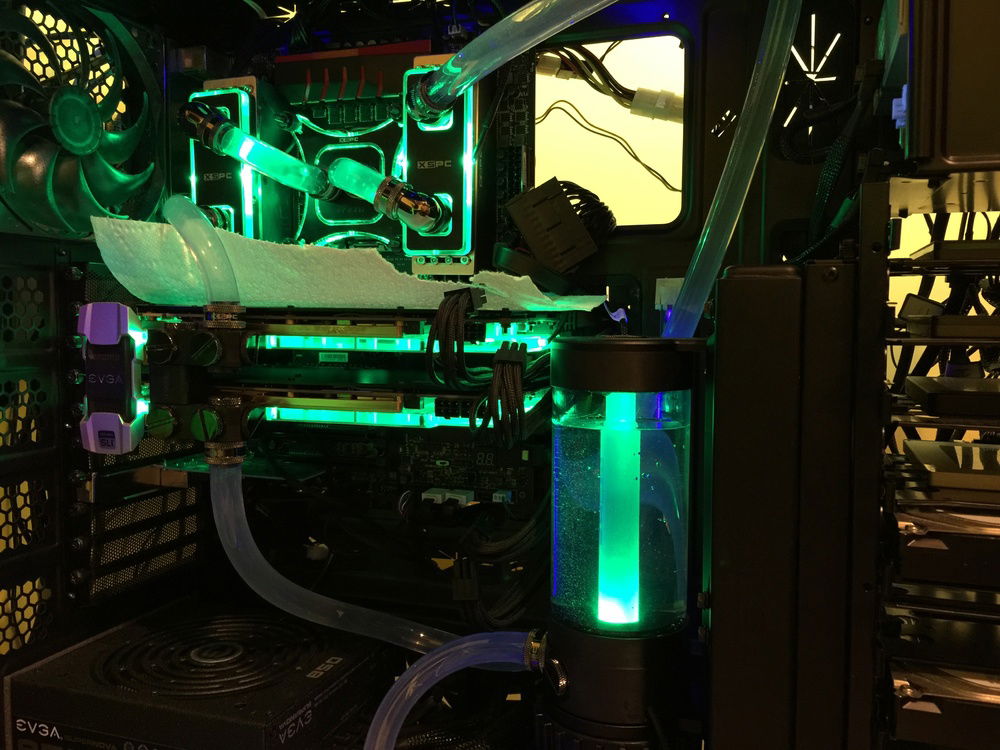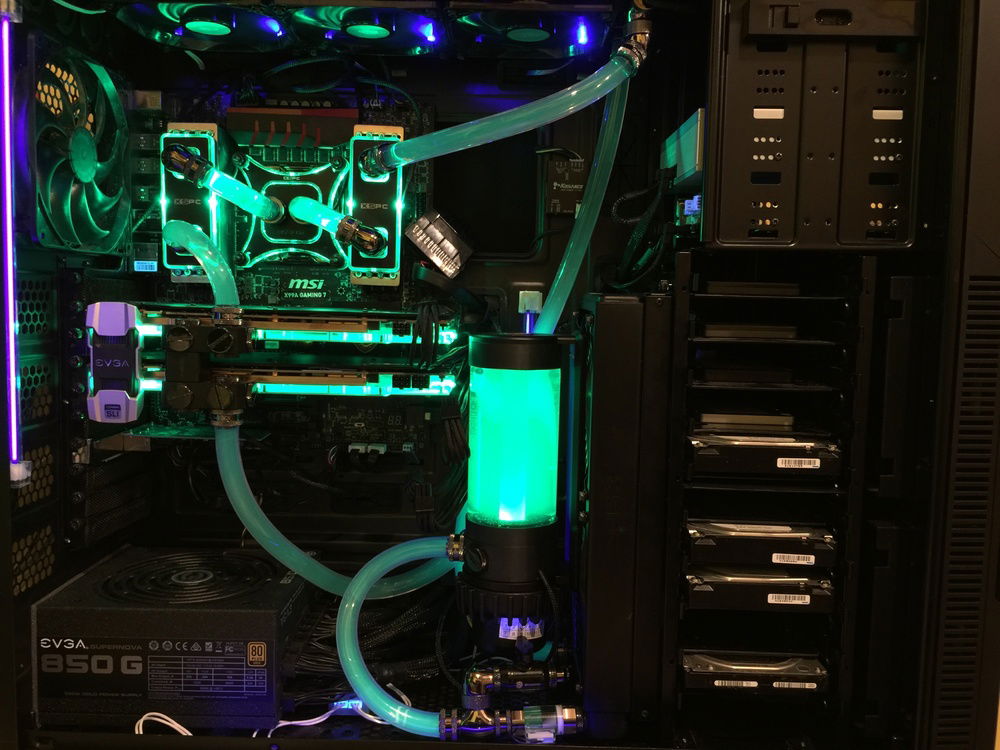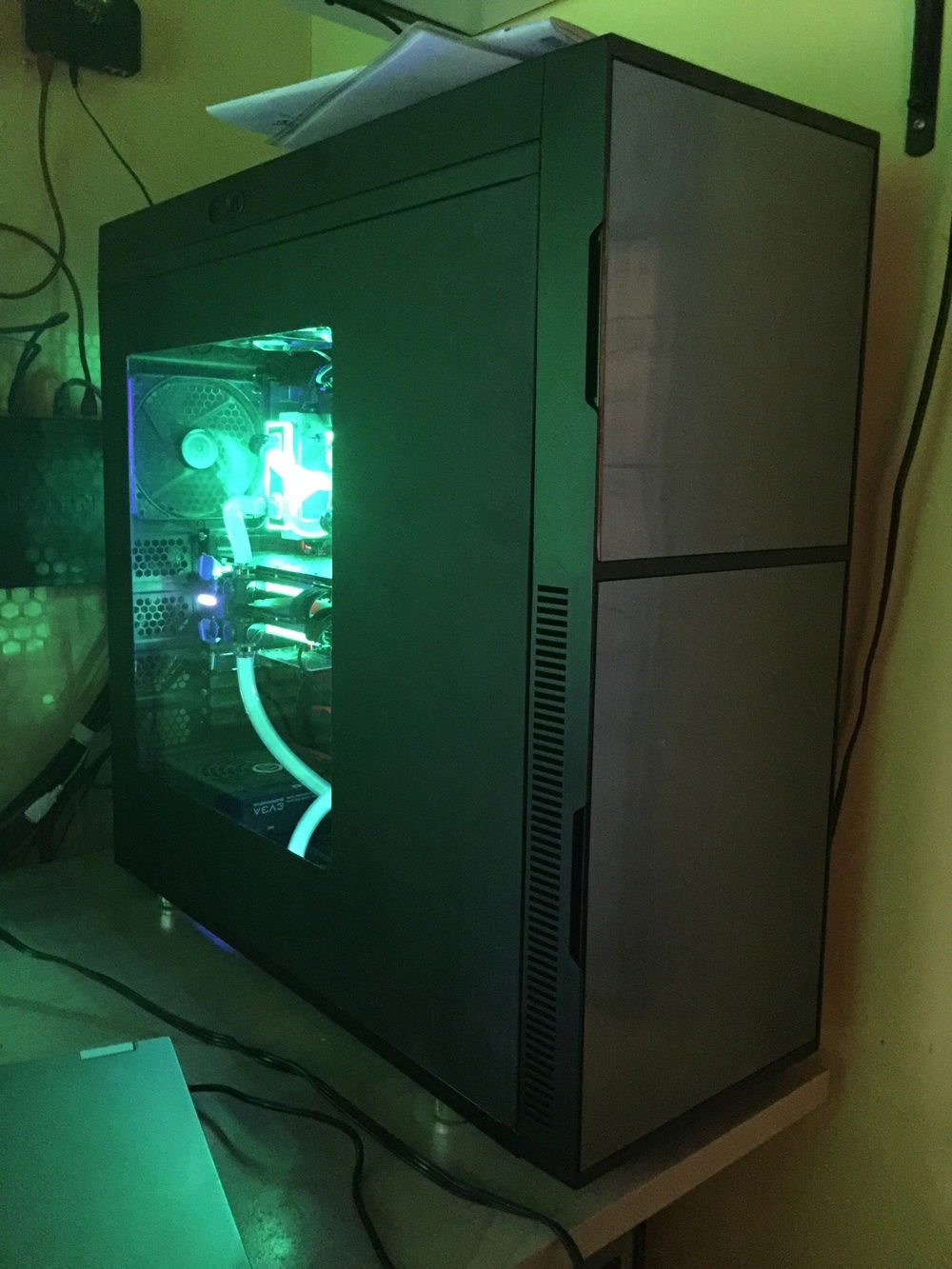 Now it's green,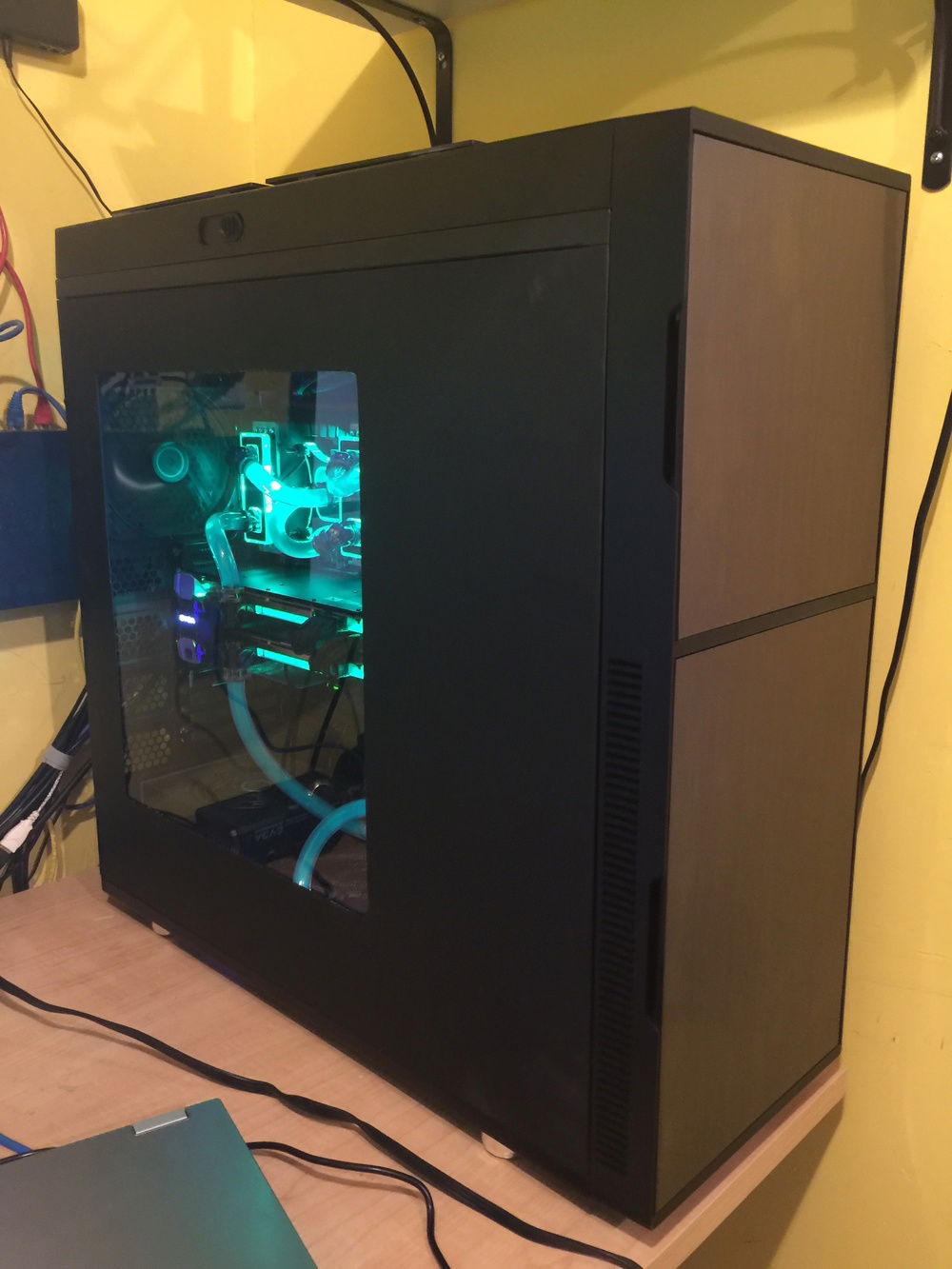 Still missing something....another GPU maybe?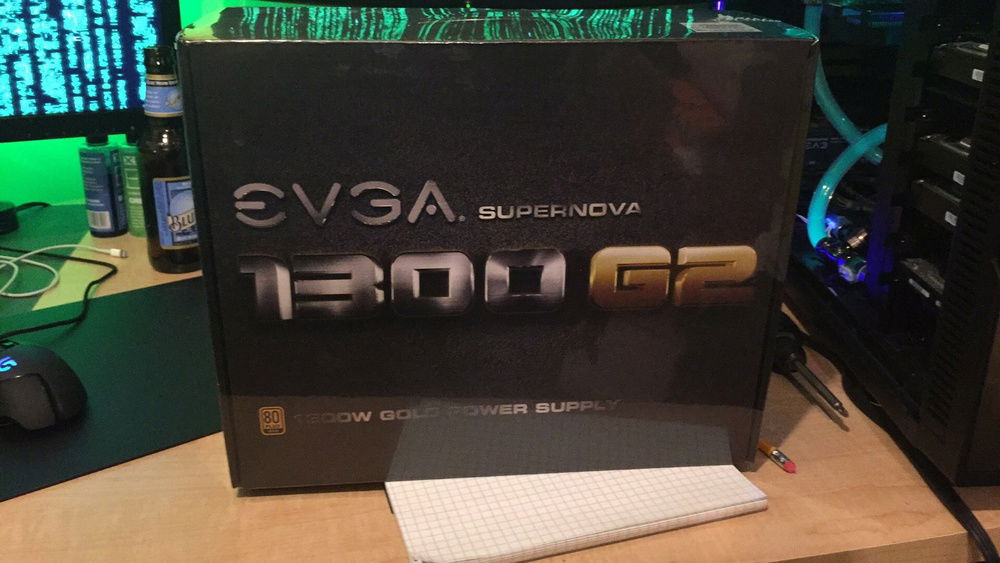 If we're going to add another GPU, plus watercooling, we're going to have to up our power-supply game. Go big or go home, EVGA Supernova 1300G2.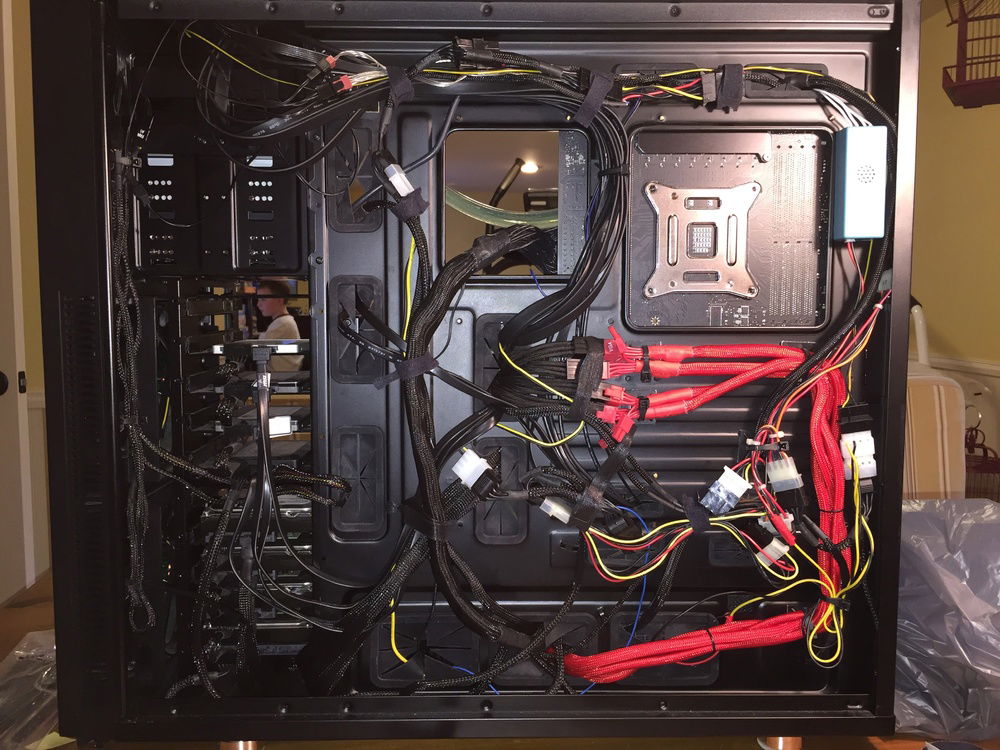 What you do in the back is just as important as what you do in the front. Keep it clean.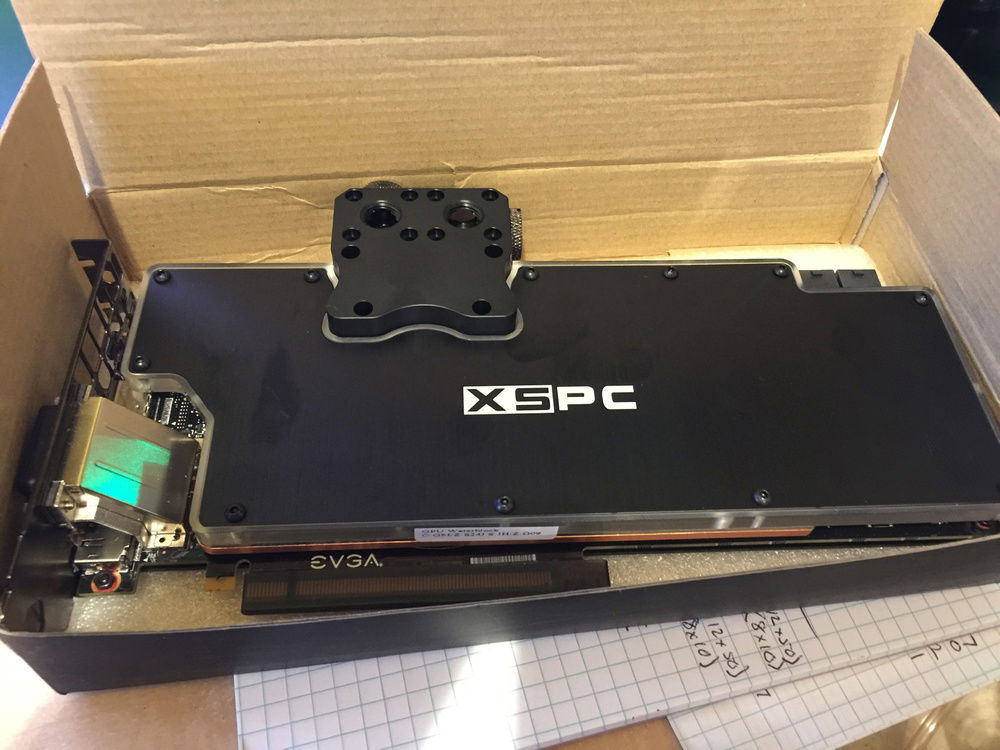 Third GTX980+Waterblock.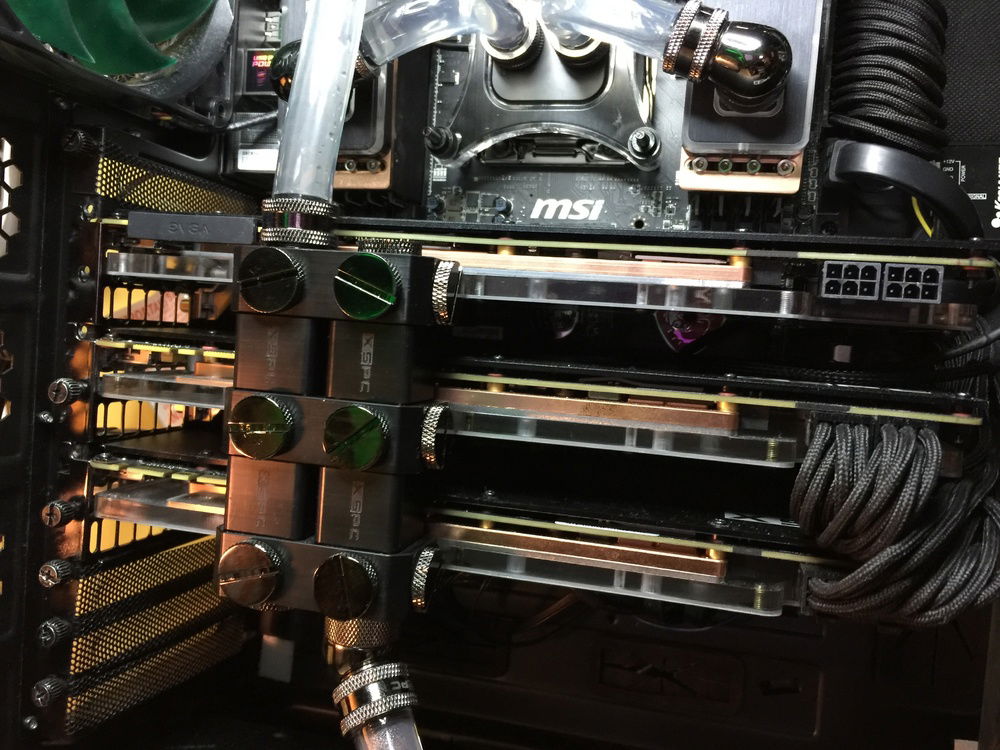 God this looks busy... But it rocks. :)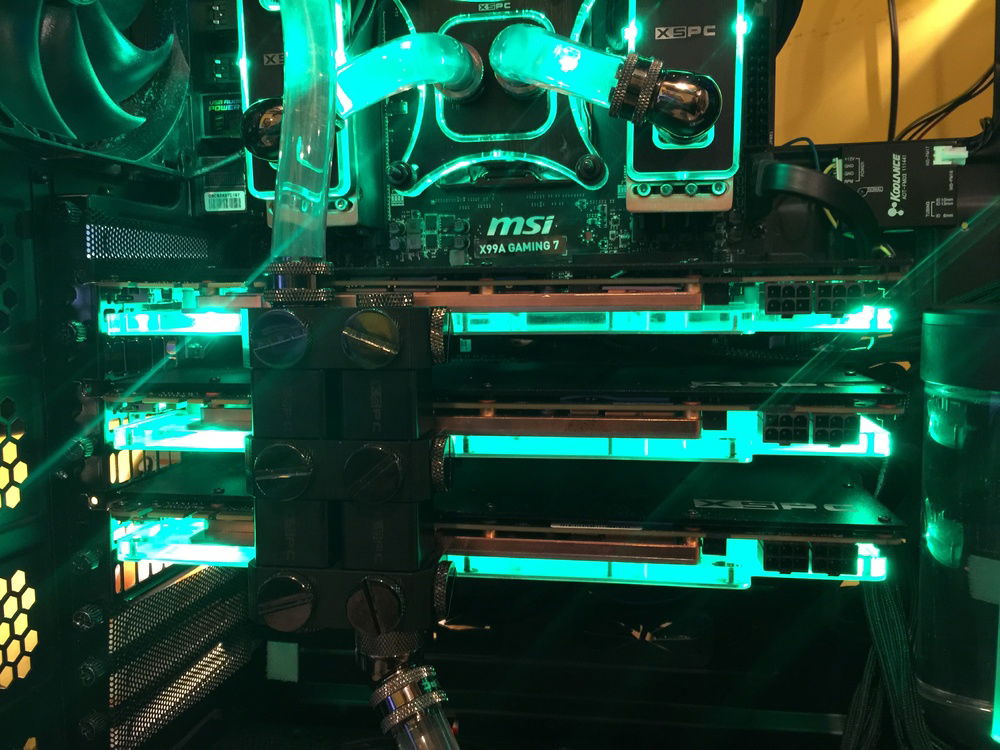 3-way SLI looks badass. :)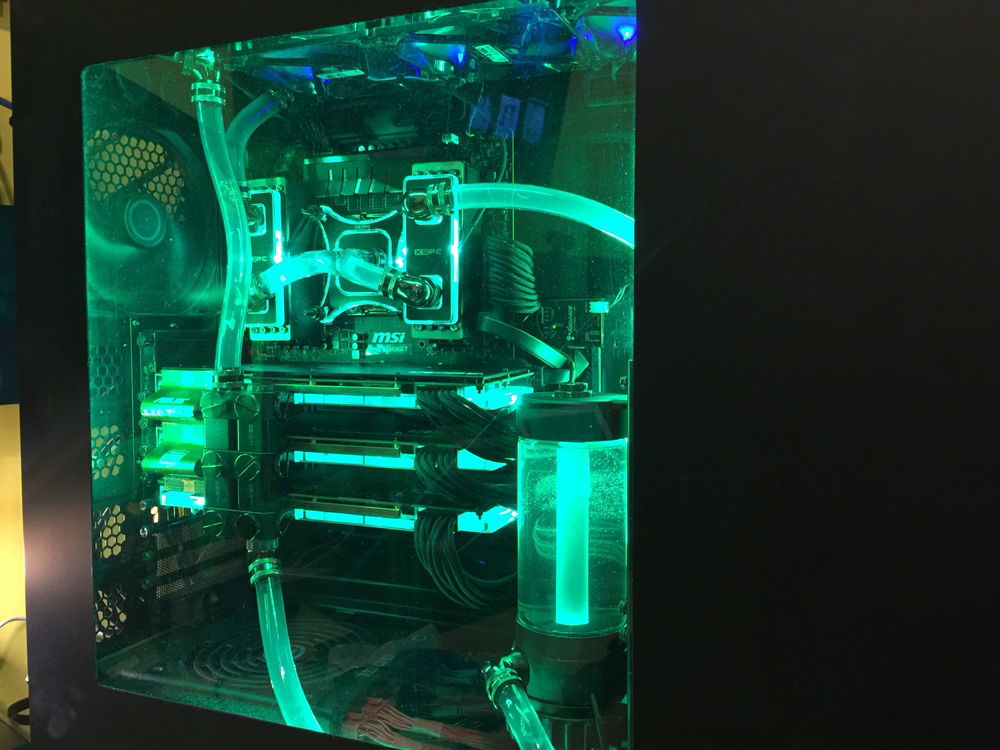 The finished product.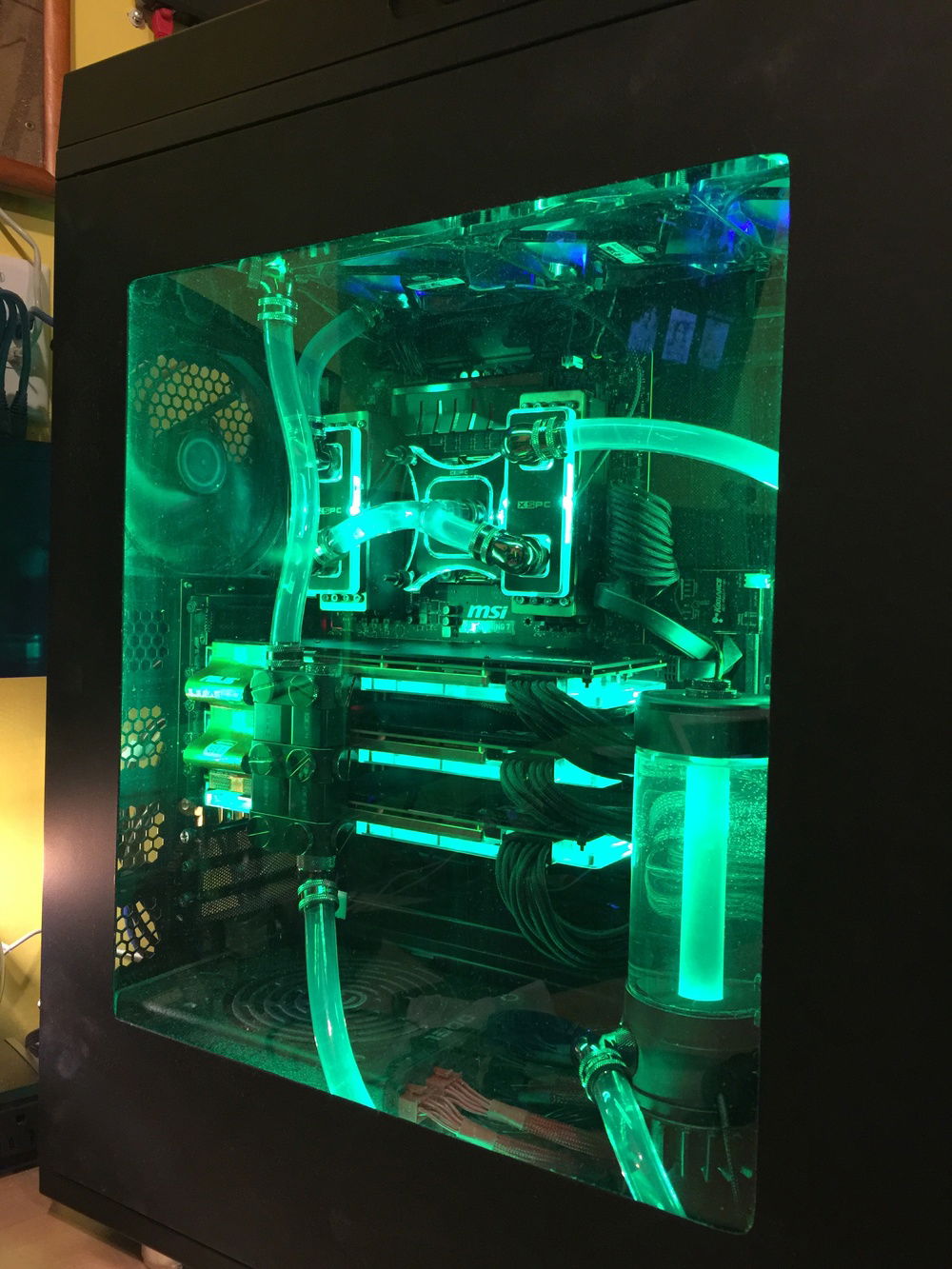 the first 3-way SLI bridge I bought didn't fit with the XSPC waterblocks, so I had to temporarily use the ribbon connector...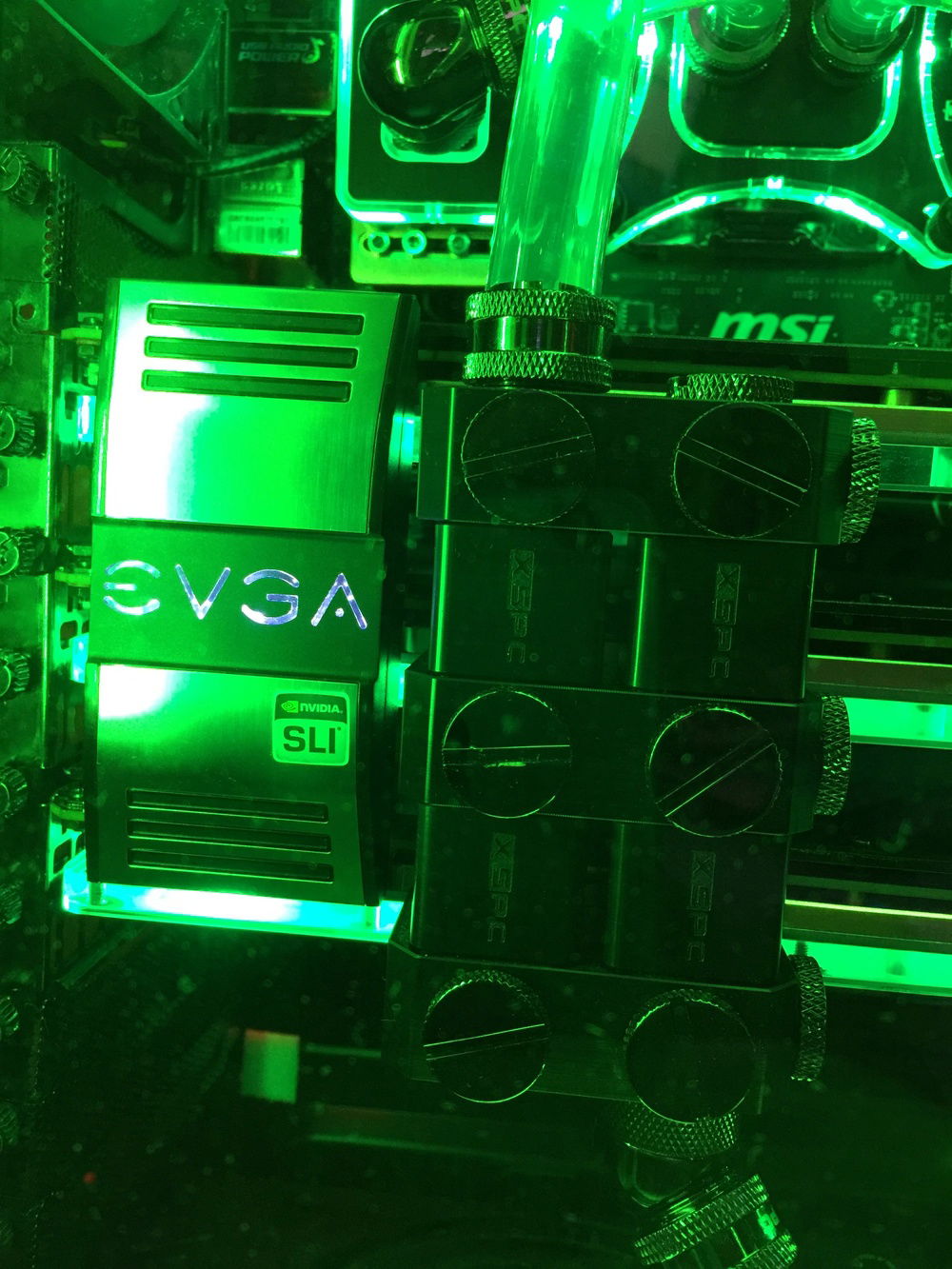 The final SLI connector, with the waterblock next to it.