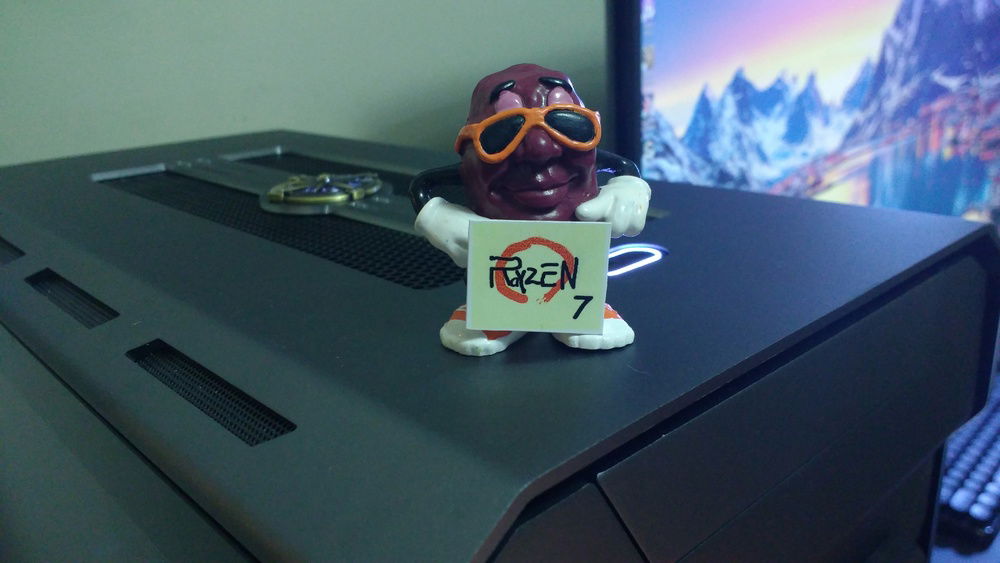 Introducing the mascot for this build, RaYZEN 7.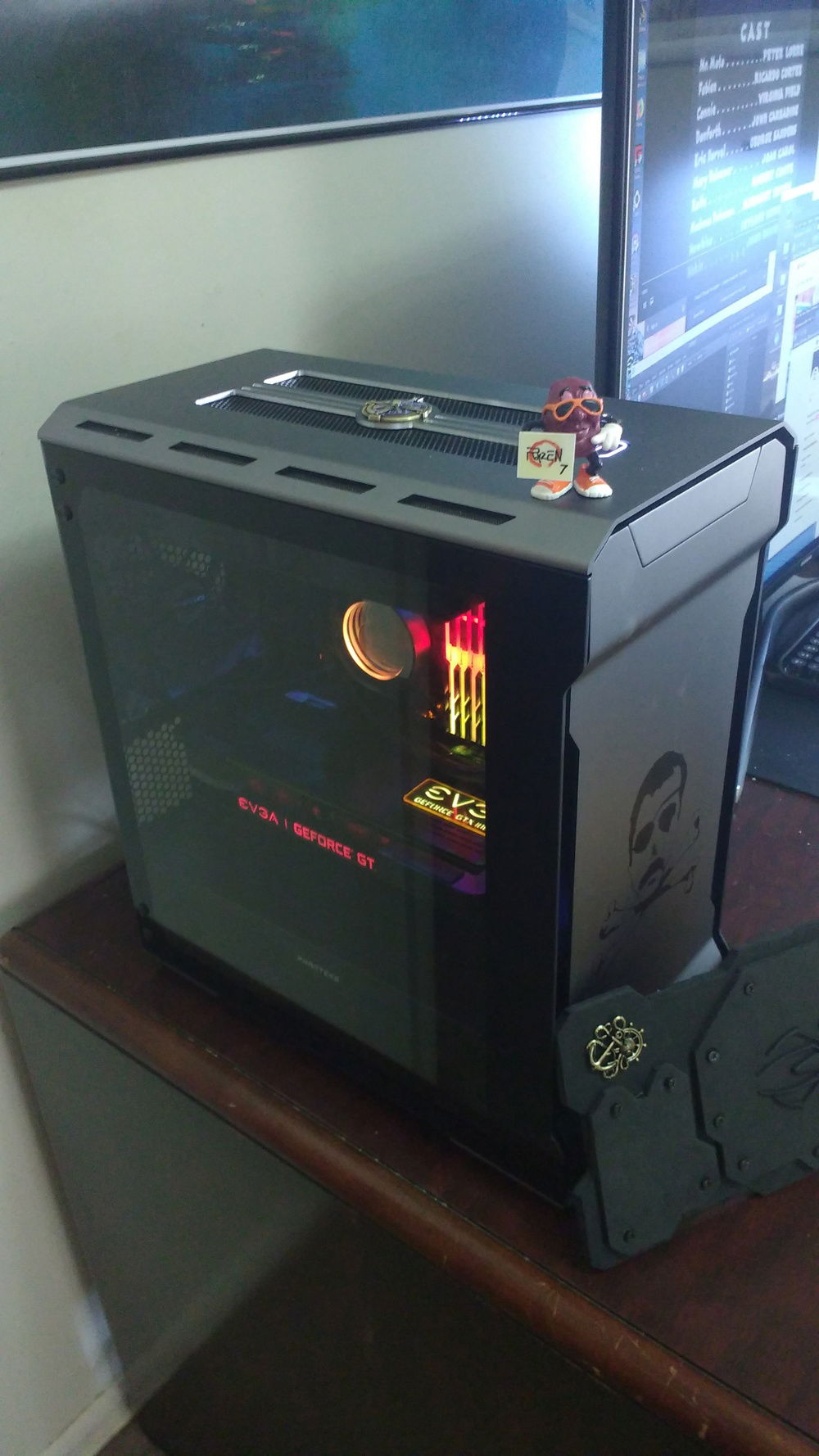 Custom ventilation was machined into the top dropping temps by 10 degrees C.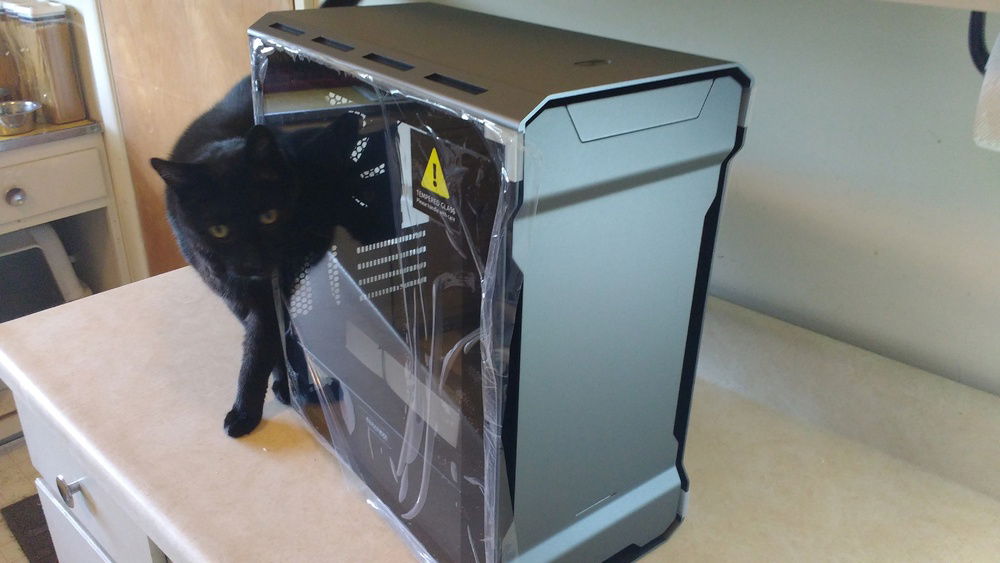 The Enthoo Evolv-M (Micro ATX) this is it, new out of the box. It is cleverly presented by "Halo". He said it's Puuurfect!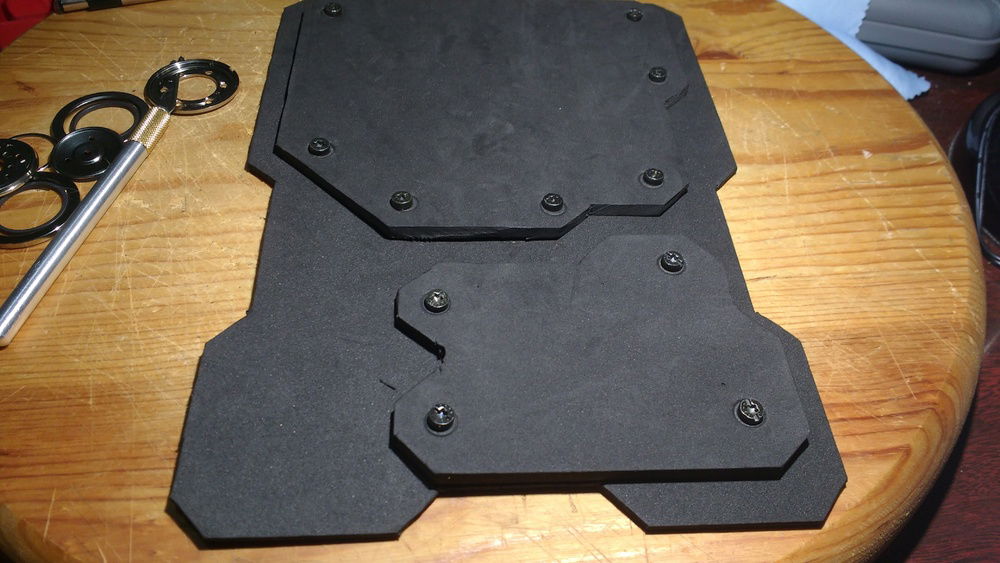 This design was inspired by another build I saw online. The material is craft foam I picked up at Hobby Lobby. I embedded foam-board to give it rigidity.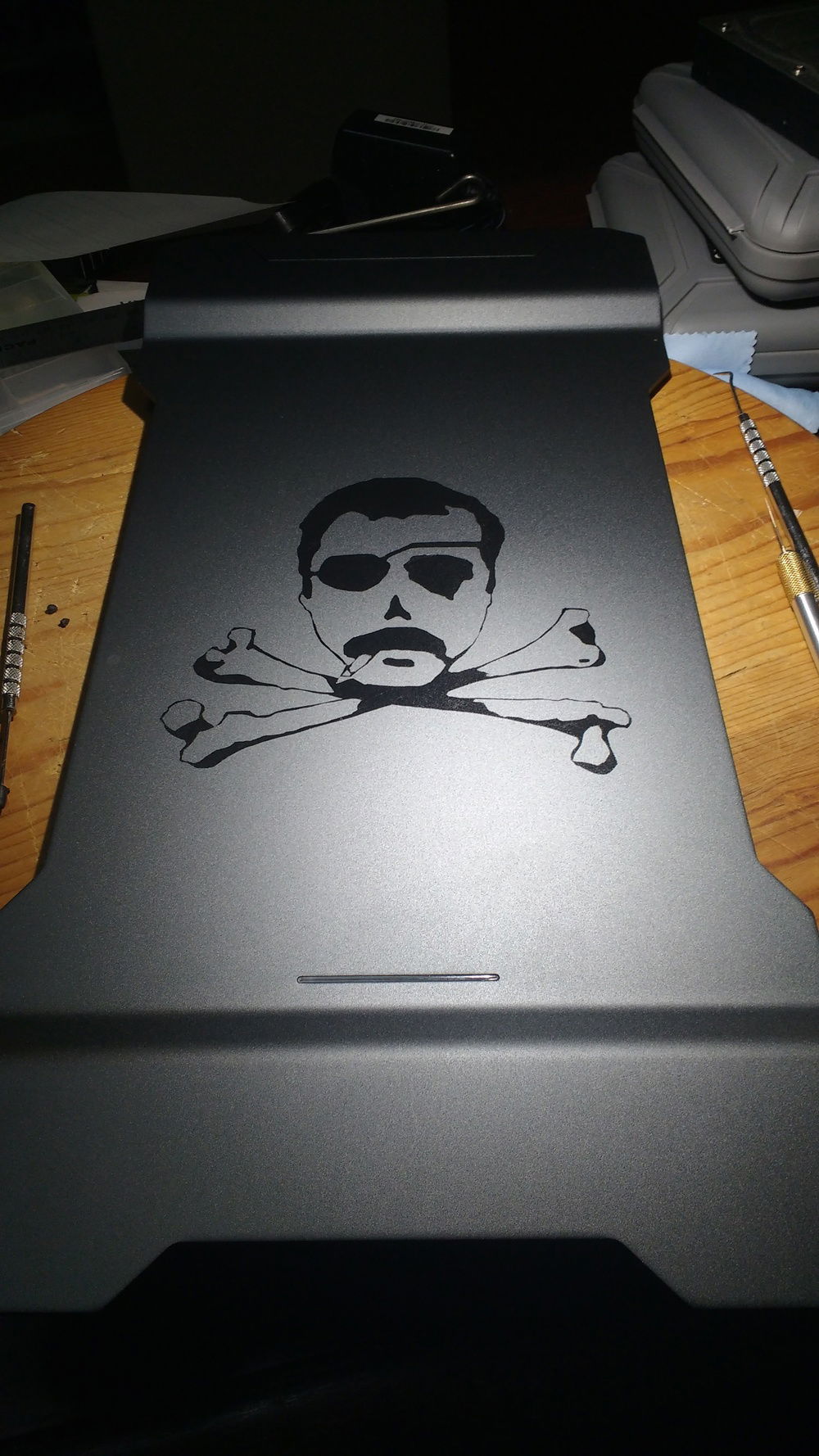 This is my custom Jolly-Roger. I designed it using Gimp, then printed a stencil. Using the stencil, I painted the image onto the front panel.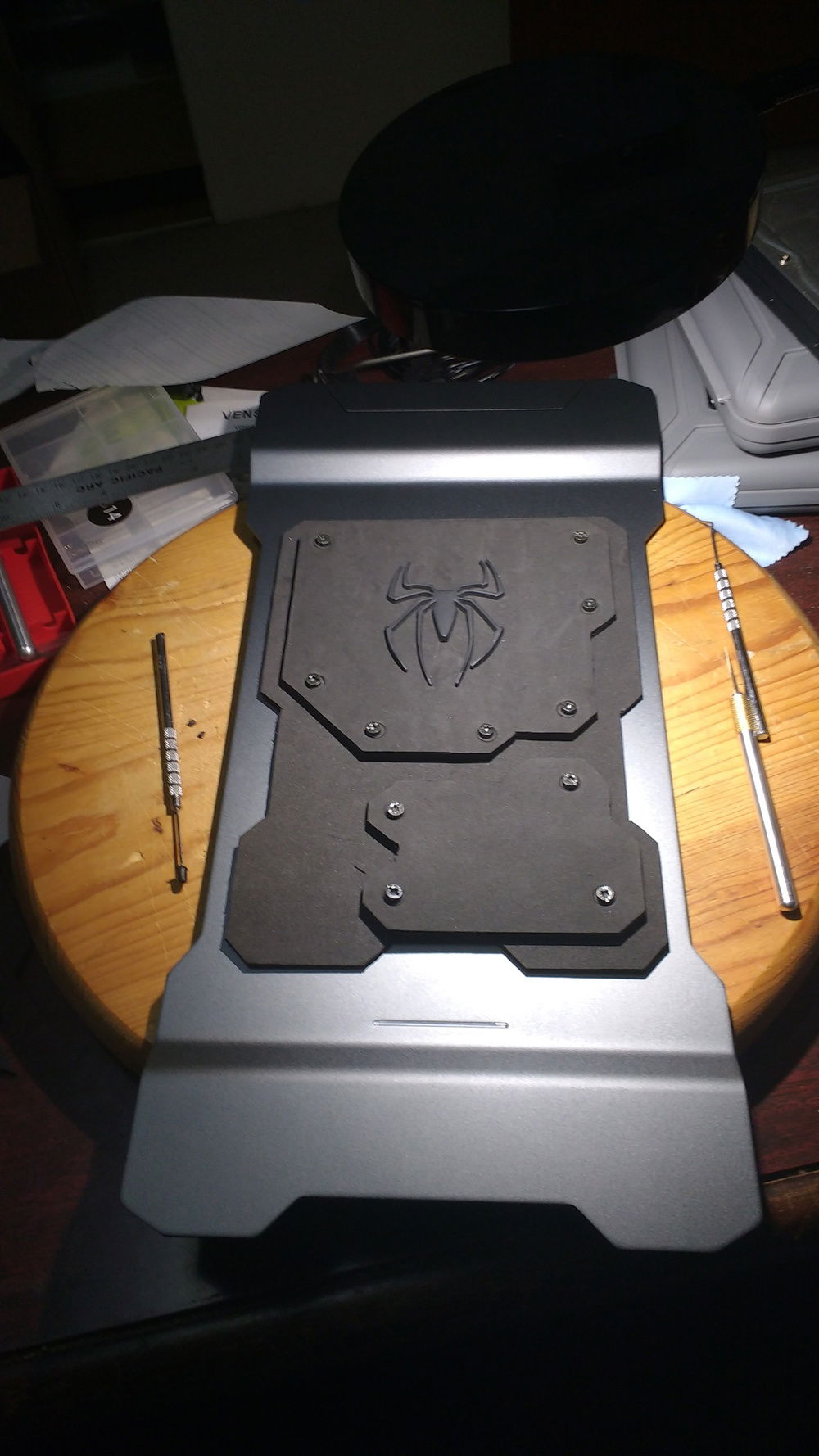 The spider was a first choice because I hadn't found a better emblem at the time. Later, it became an Anchor.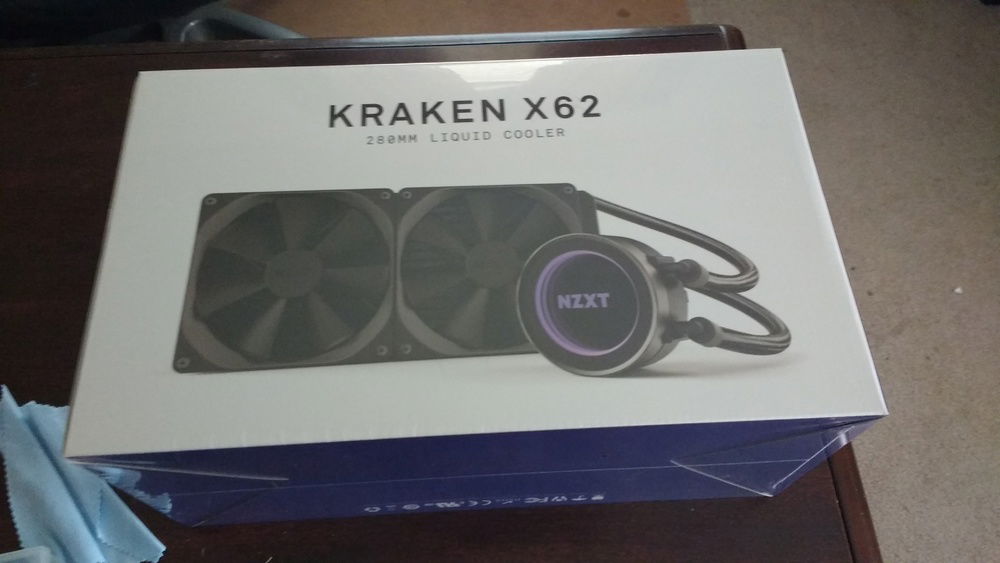 Modifying the Kraken X62 was my next task.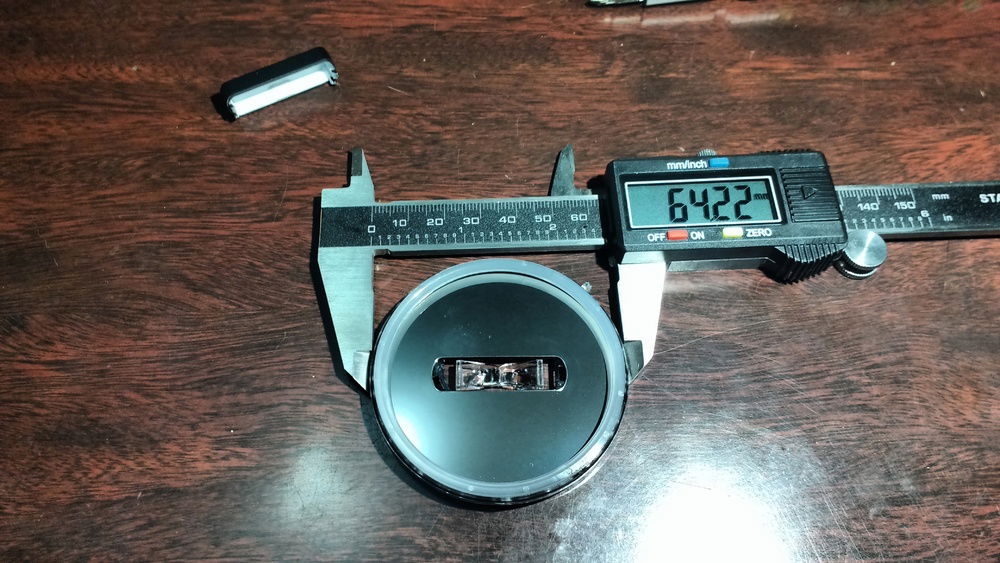 Once apart (Steve of Gamers Nexus has a breakdown), I found the reflective center was a brittle, thin, reflective material. In order to get the results I needed, I had to cut the NZXT shaped hole into a circle.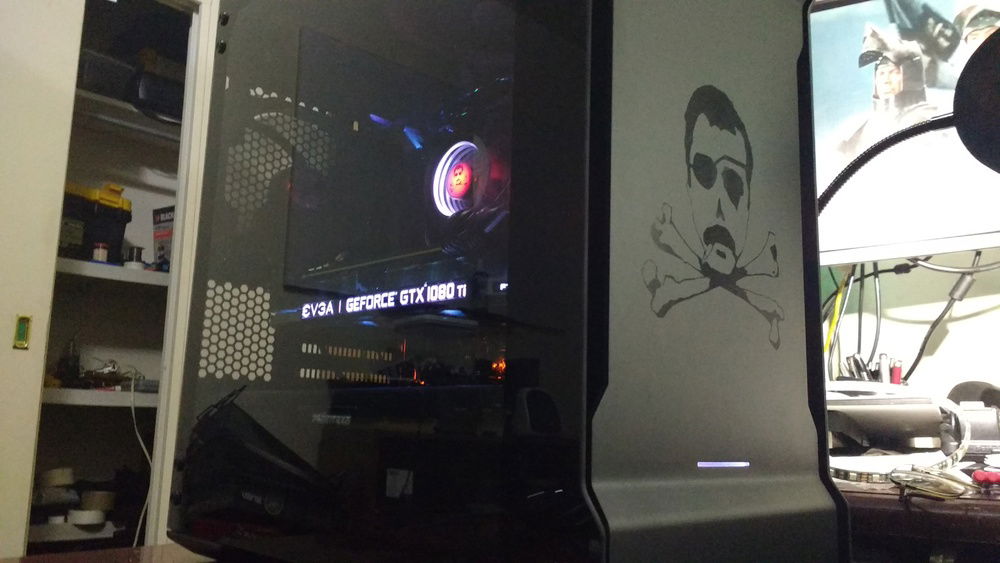 As you can see, the end result was very good.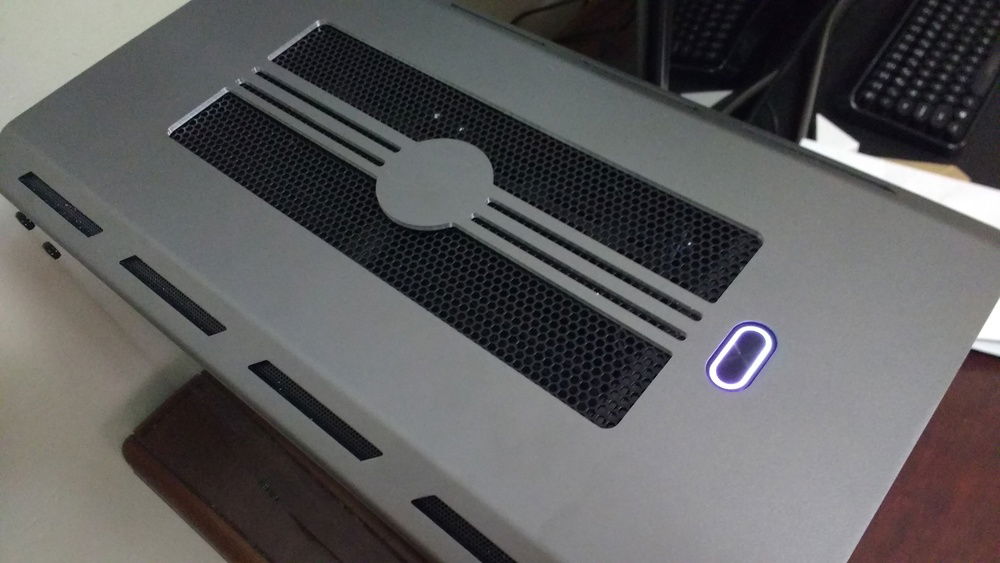 I took the top to a local technical college to have it machine cut to my design... This wasn't it. Although, it's close. 6 months of waiting and they made it too big and part of the cut drifted. I don't recommend having student amateurs do this for/to you.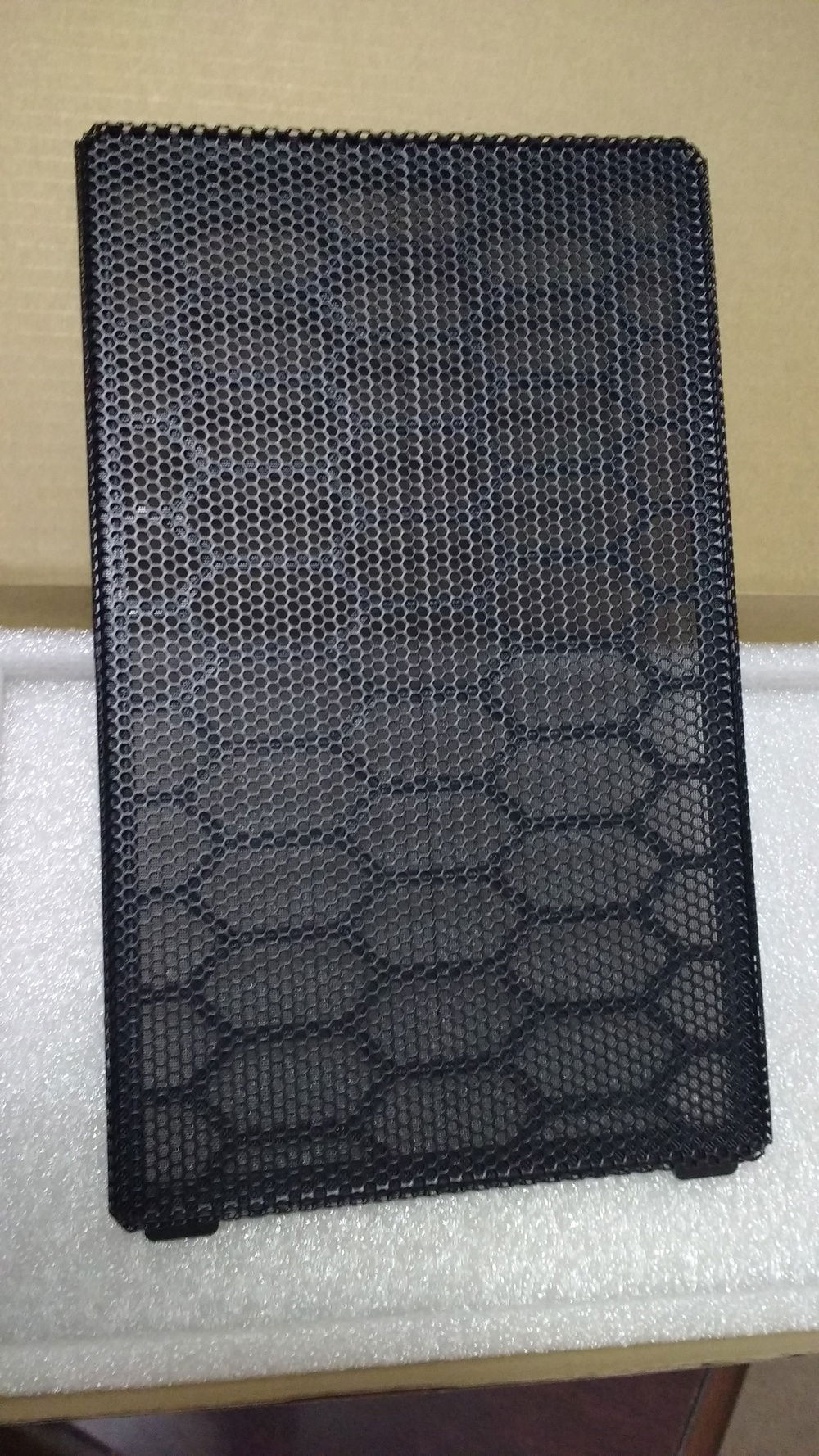 For $5.00 I bought this front panel from Corsair and used it as the screen/filter for the top panel.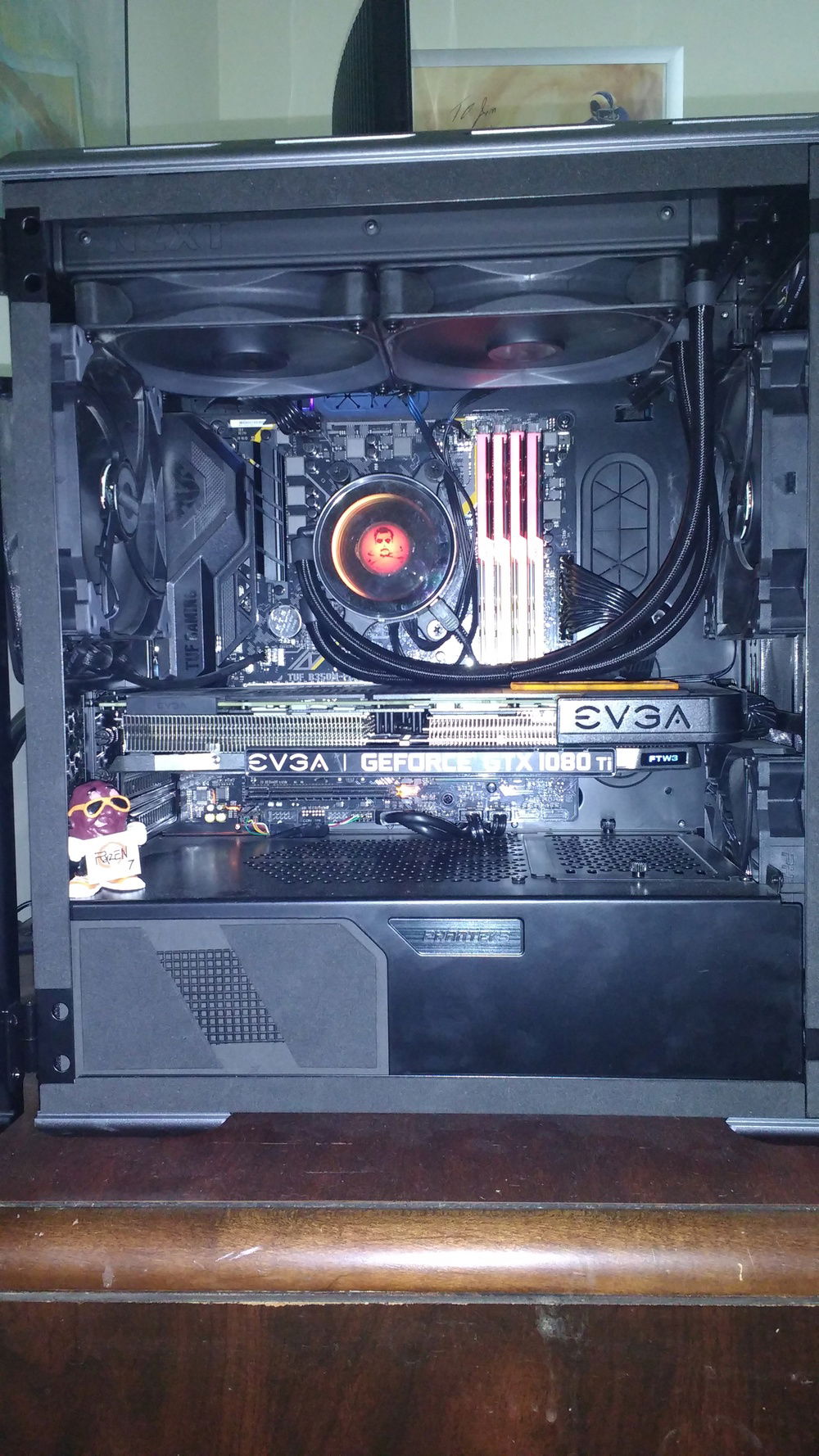 The lighting of the Trident Z RGB is to give a unique flame effect. The NZXT pump has been modified to show the Jolly-Roger of the Man-O-War.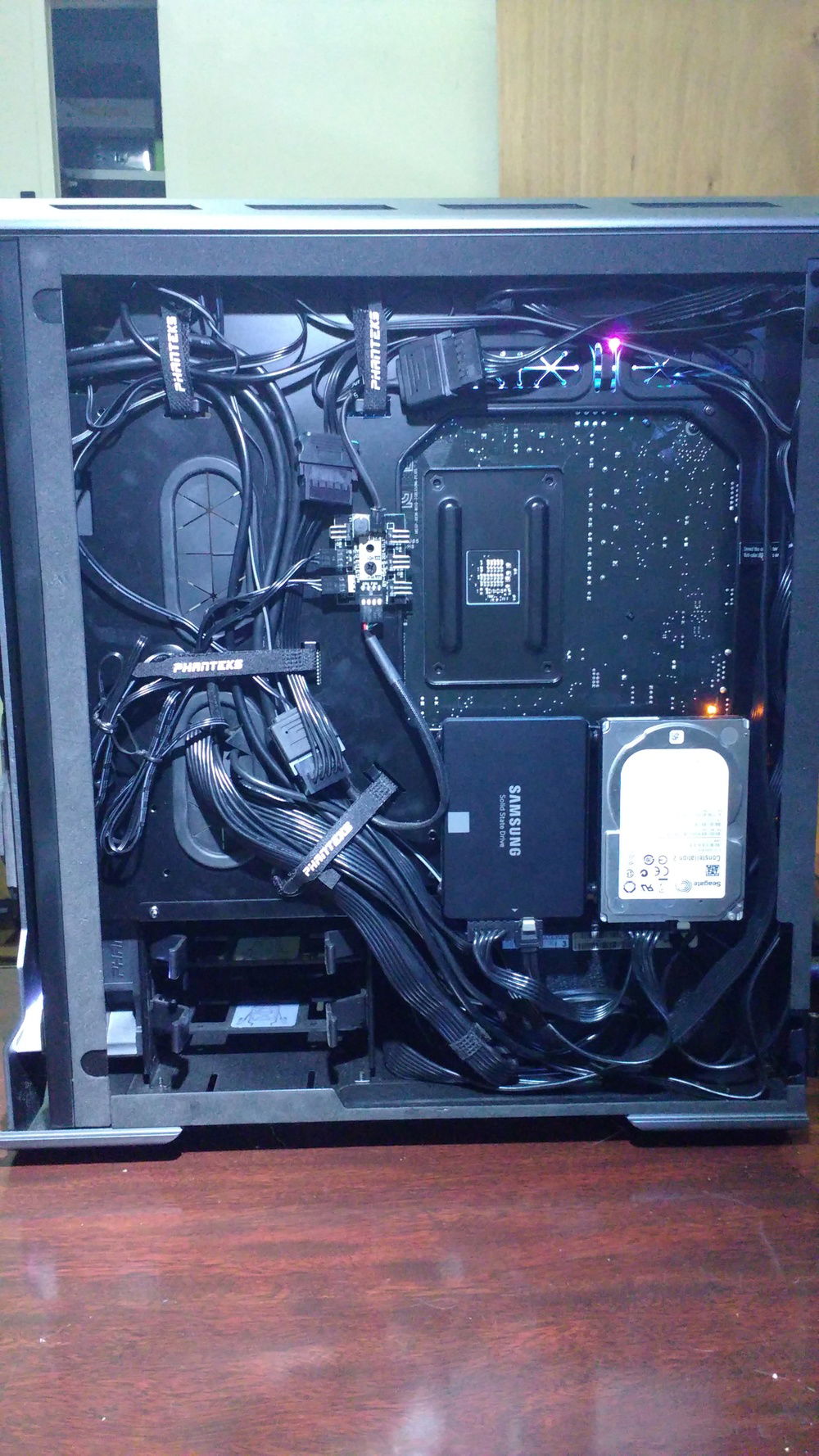 Storage Note: The Man-O-War is dual boot, and packs 3 different drives. The 960PRO 512GB M.2 (Linux). The 850EVO 500GB SSD (Windows). Finally a Seagate Constellation Class 1TB HDD 2.5".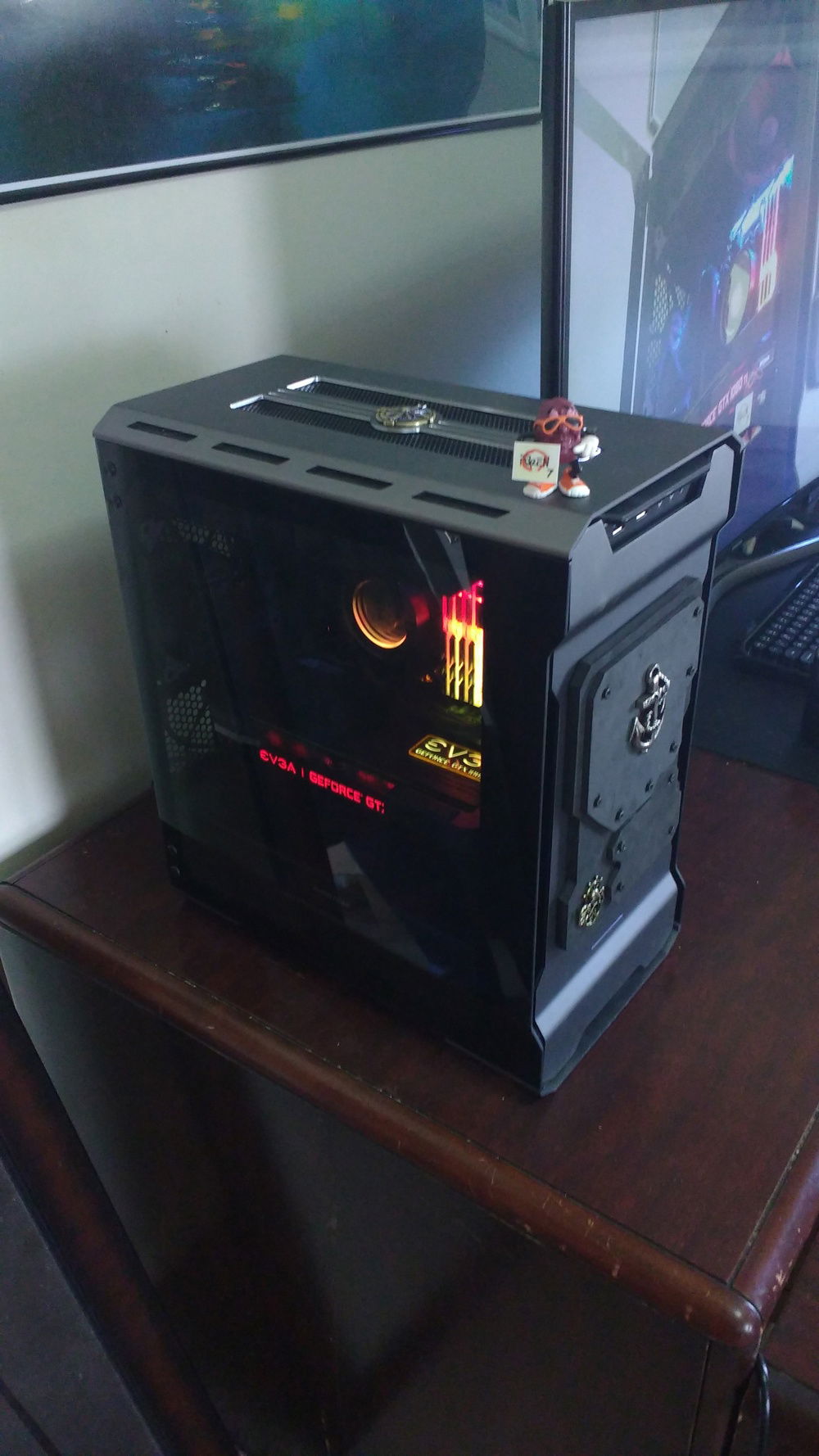 The front plating is made of craft foam and uses magnets to hold it's position. Easily removed to reveal the custom Jolly-Roger underneath.