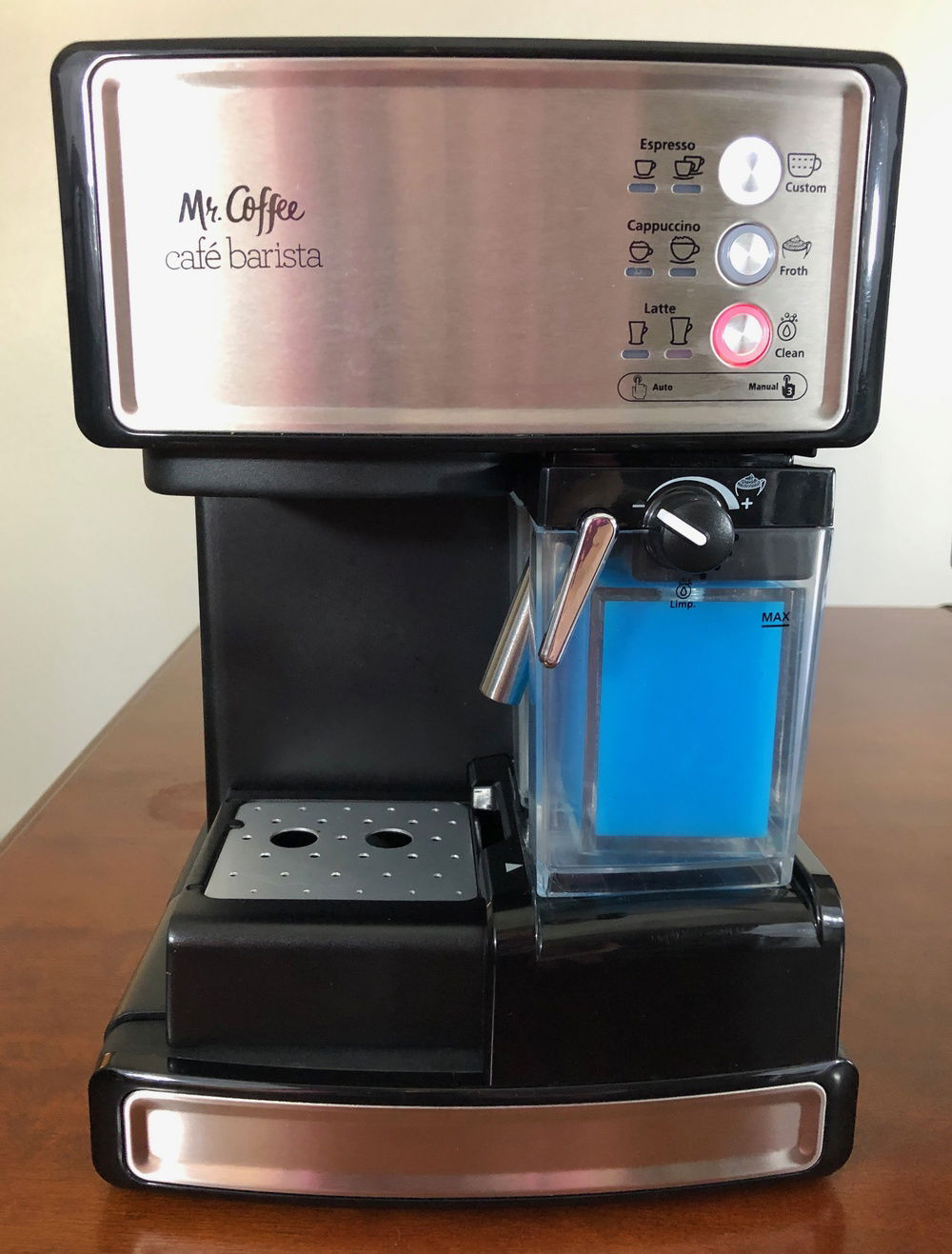 The Mr. Coffee PC from the front. The buttons are power on, run script that plays sound on the Raspberry Pi Zero, and Reset/disk activity led. The loop tank is inside the coffee maker carafe using blue fluid. I know it should be white as milk. The hot plate grill on the bottom covers an 80mm beQuiet intake fan. Directly above is is the exhaust from one of the radiator's Noctua fans. Not optimal, but unavoidable.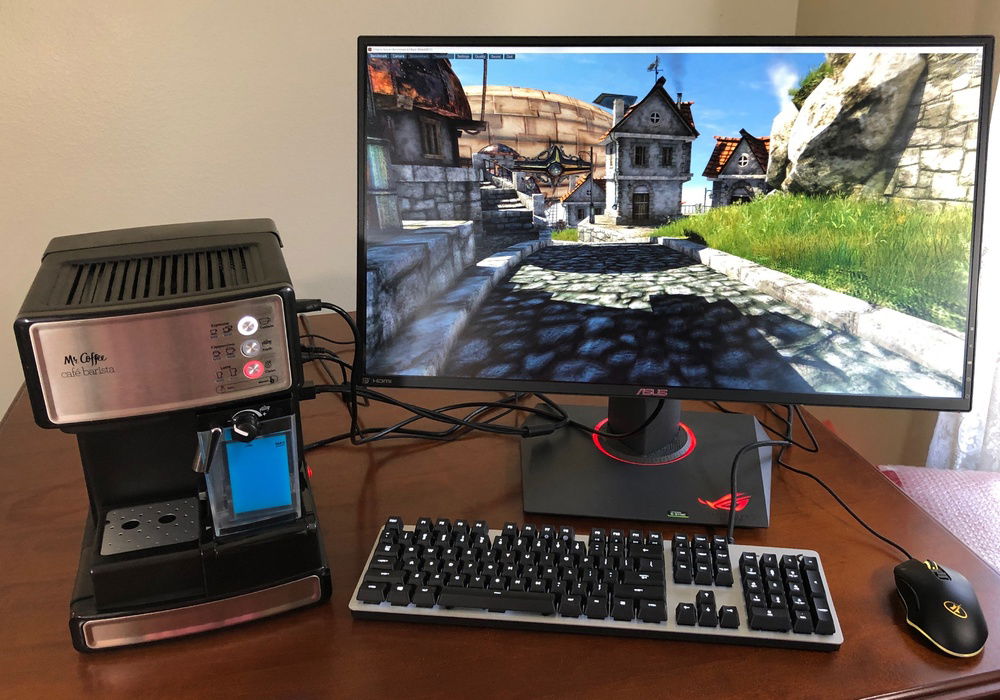 Glamour shot running heaven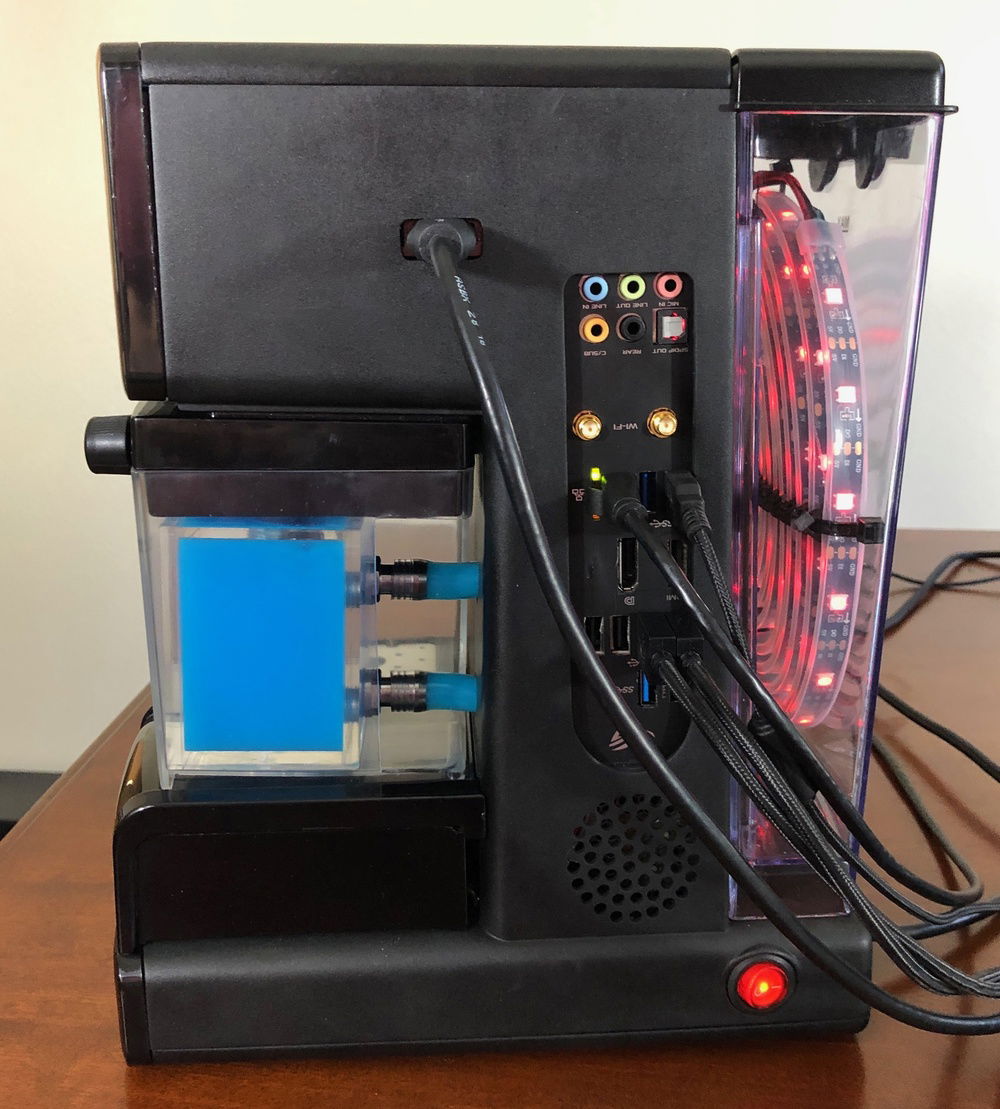 The right side of the case with the rear I/O and a view the in and out tubes from the loop tank.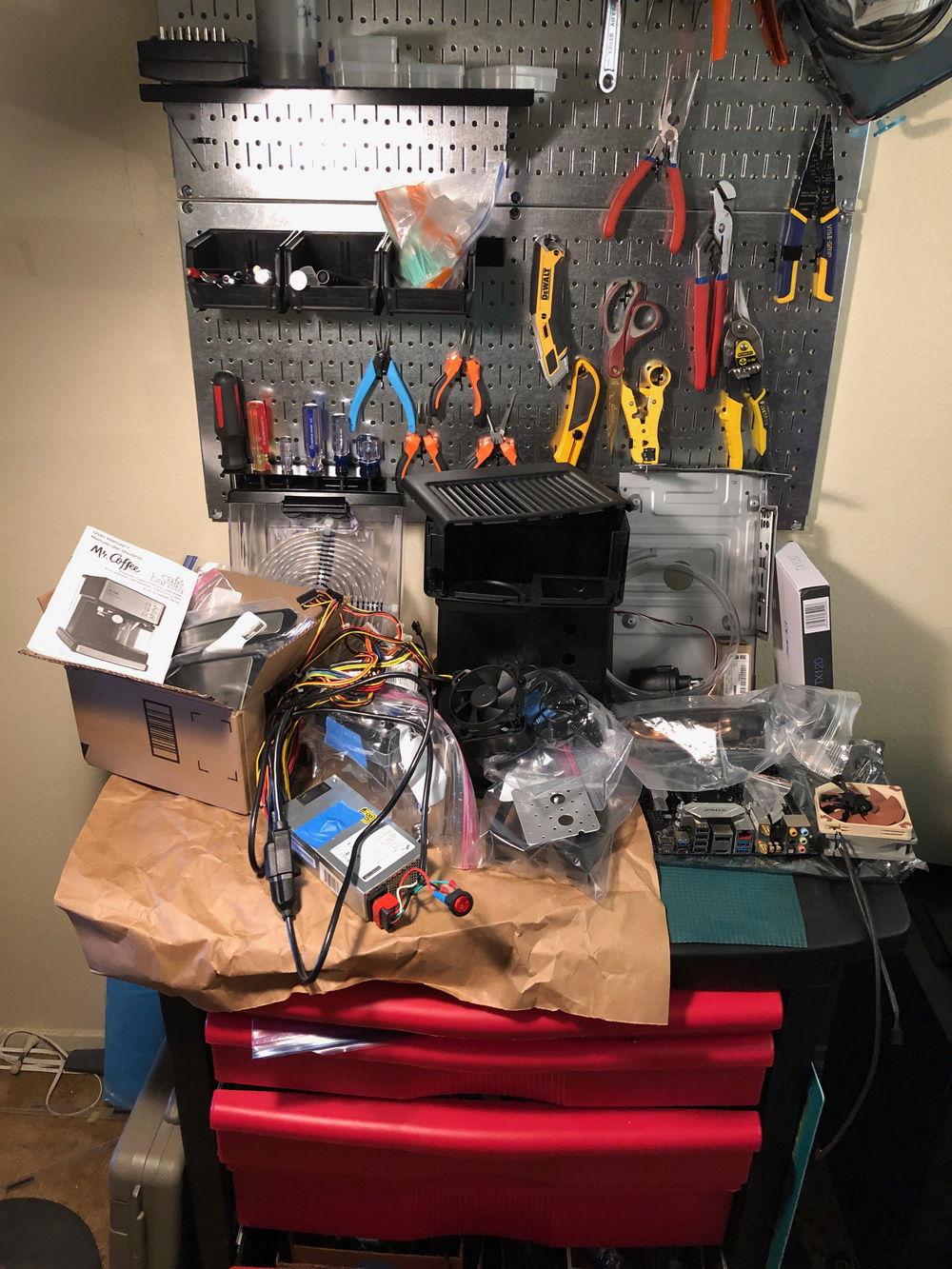 The Mr. Coffee Cafe Barista teardown.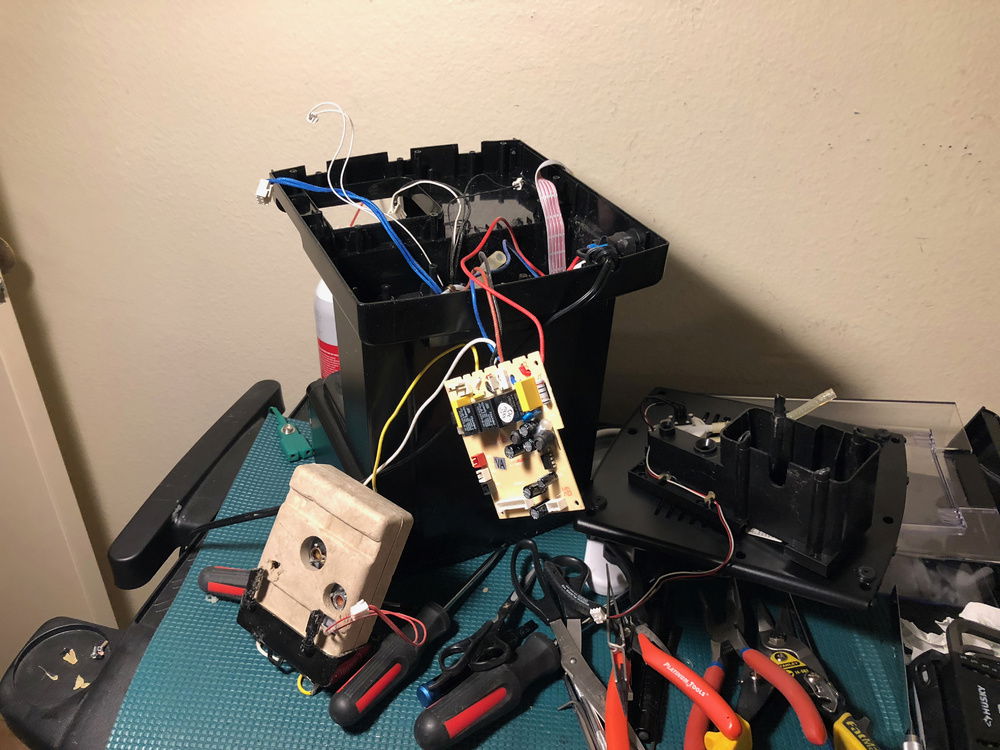 More Mr. Coffee teardown.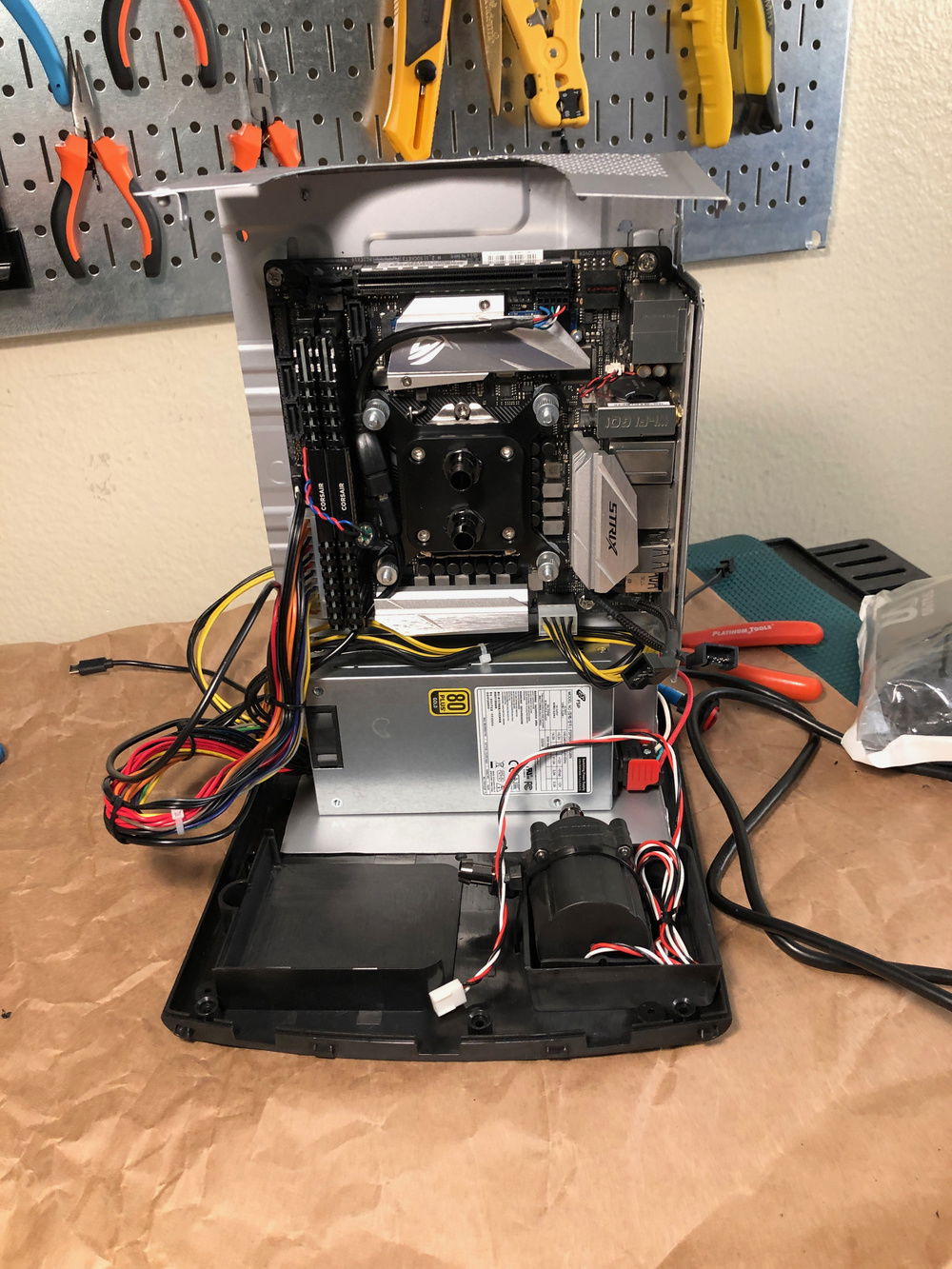 The motherboard and power supply are mounted to a C shaped slice of an old HP Pavilion slimline case, which allows them to stand up inside the main body of the coffee maker.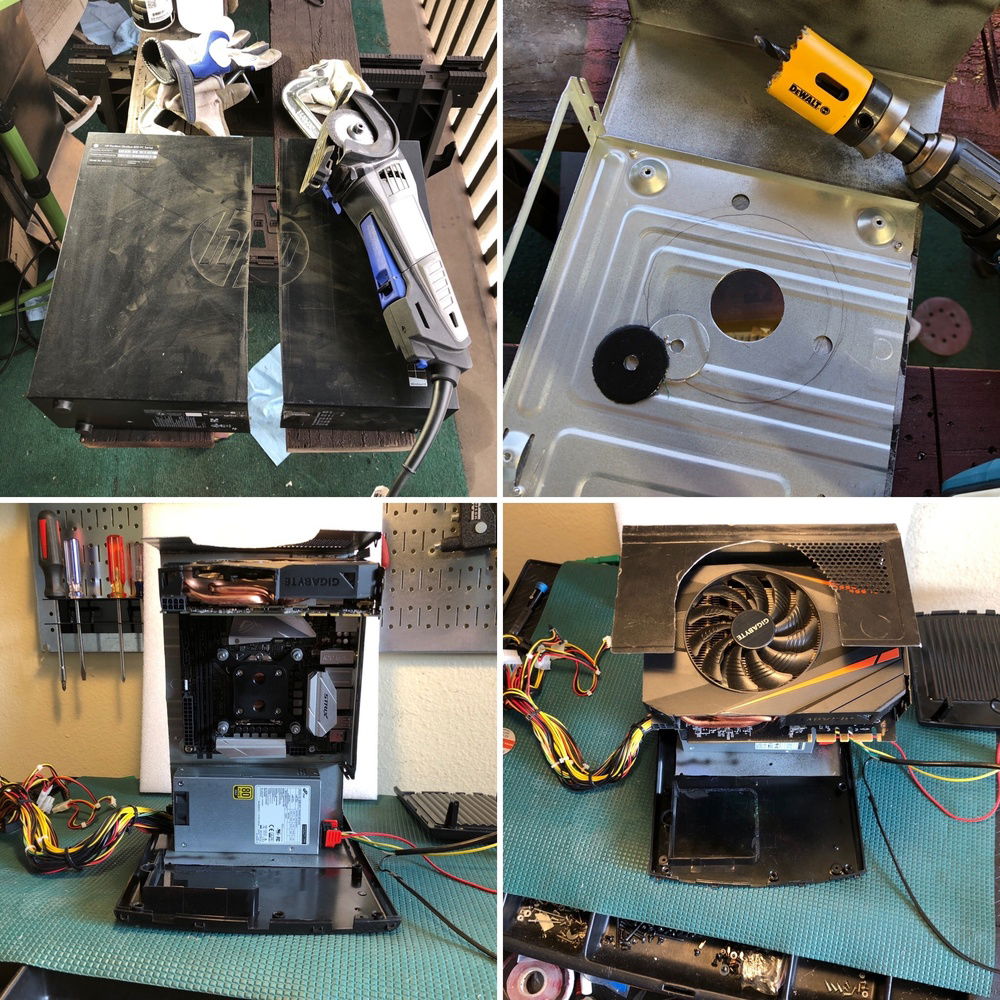 Cutting the C-shaped piece of the HP slimline and mounting the motherboard and power supply on it.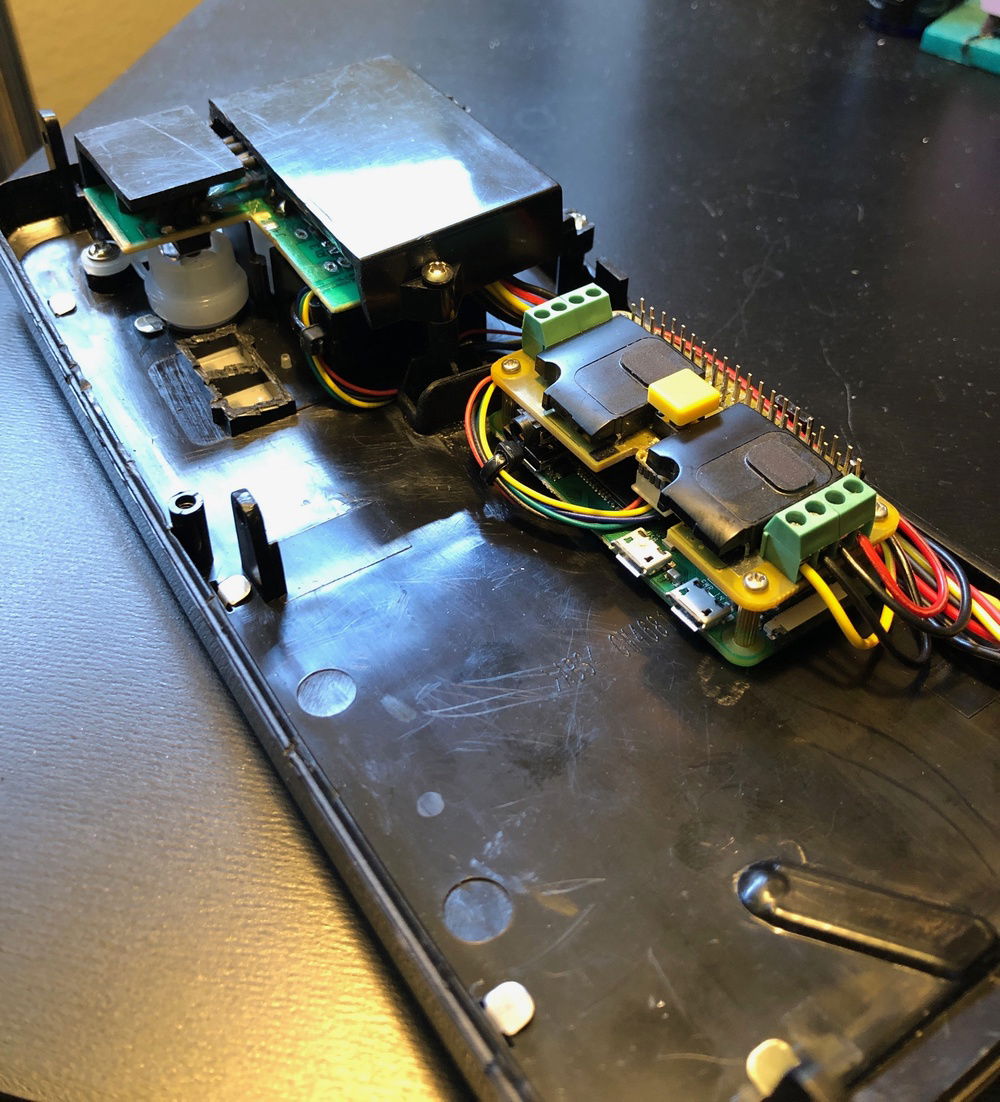 The raspberry pi zero w mounted behind the top face plate of the coffee maker, with raspiaudio speaker HAT mounted and connected up to the LEDs and buttons under the cover in front of it.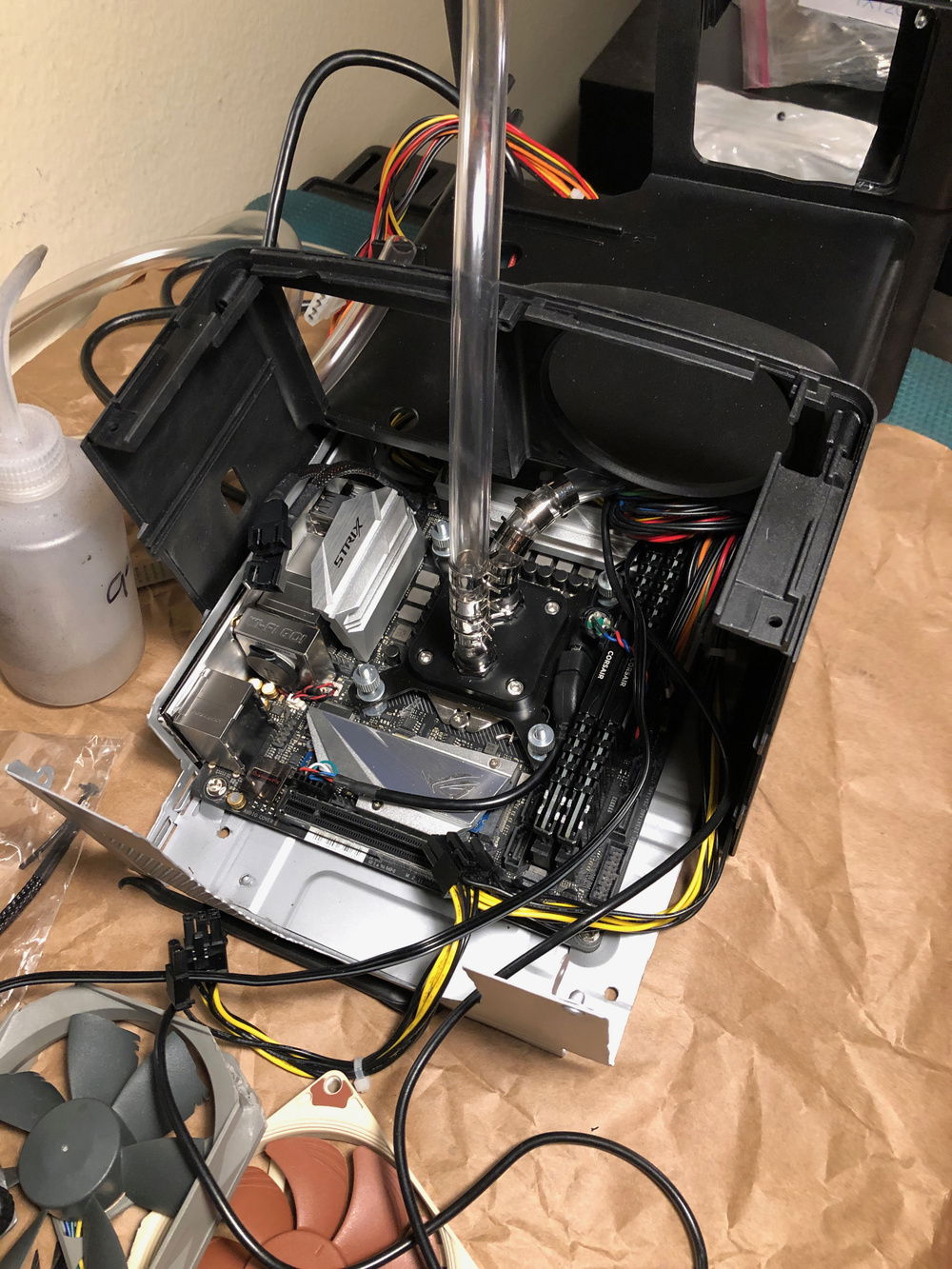 Running the loop tubing from the tank to the cpu block to the radiator and back to the tank again. The mother board support frame is slid out of the top of the coffee maker, which is lying on its back.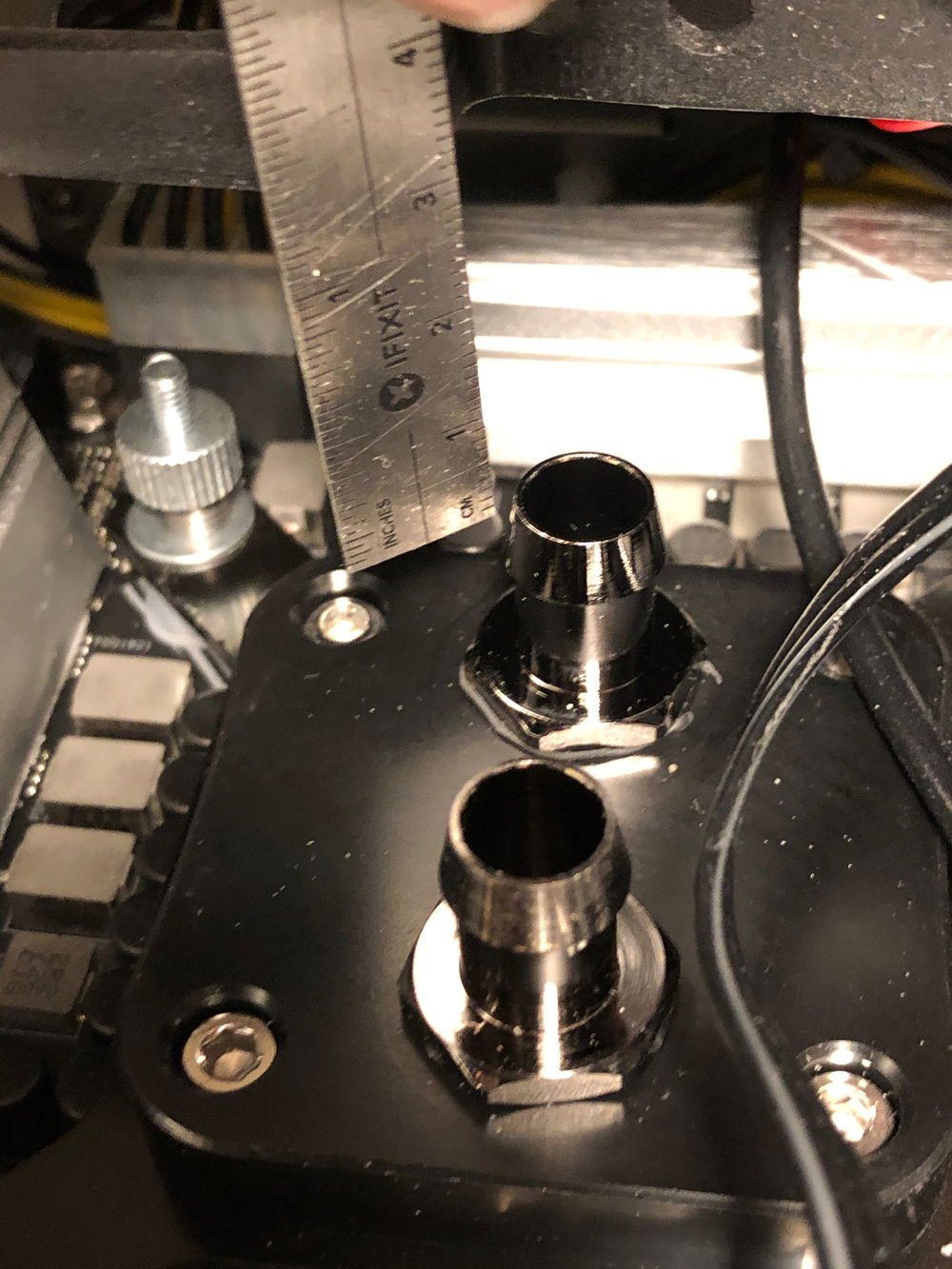 Showing the clearance above the CPU block.
The top of the Mr. Coffee PC with the lid off, showing the GTX 1080 mini and loop tubing running to and from the radiator. You can also see the top of the electronics on the right next to the card.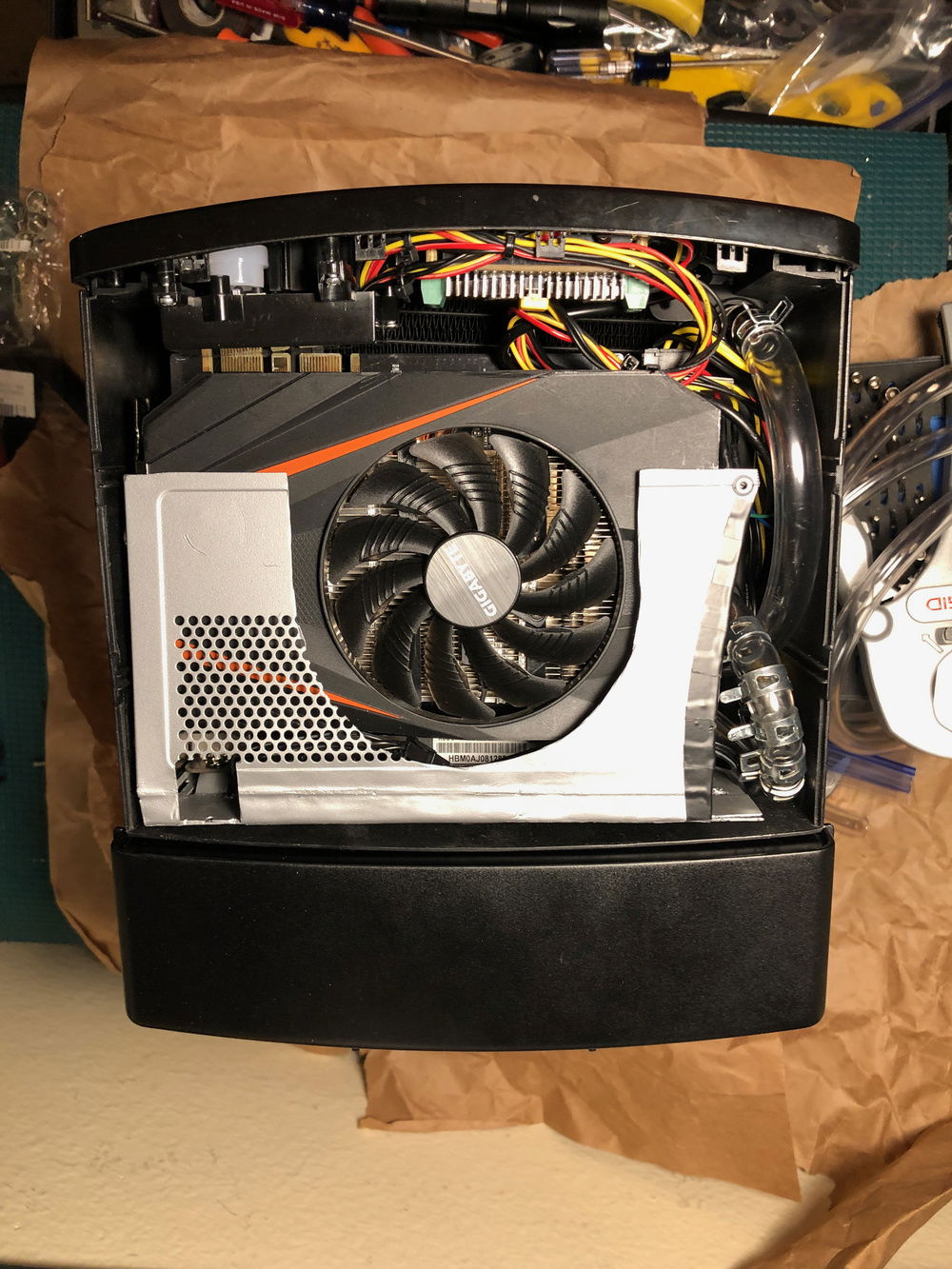 Birds-eye view of the previous shot.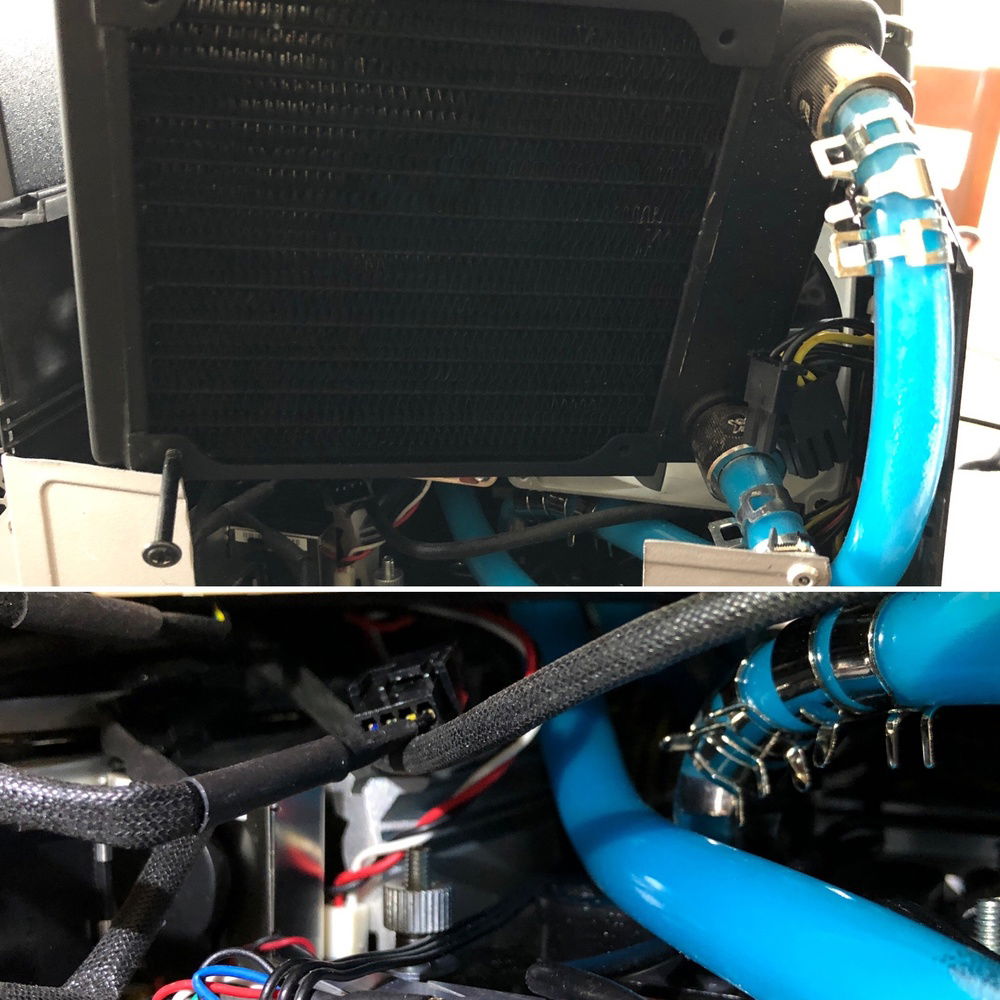 Just demonstrating how tight it is when it is assembled. I would sometimes cut and resolder wires rather than take the thing apart to work on it.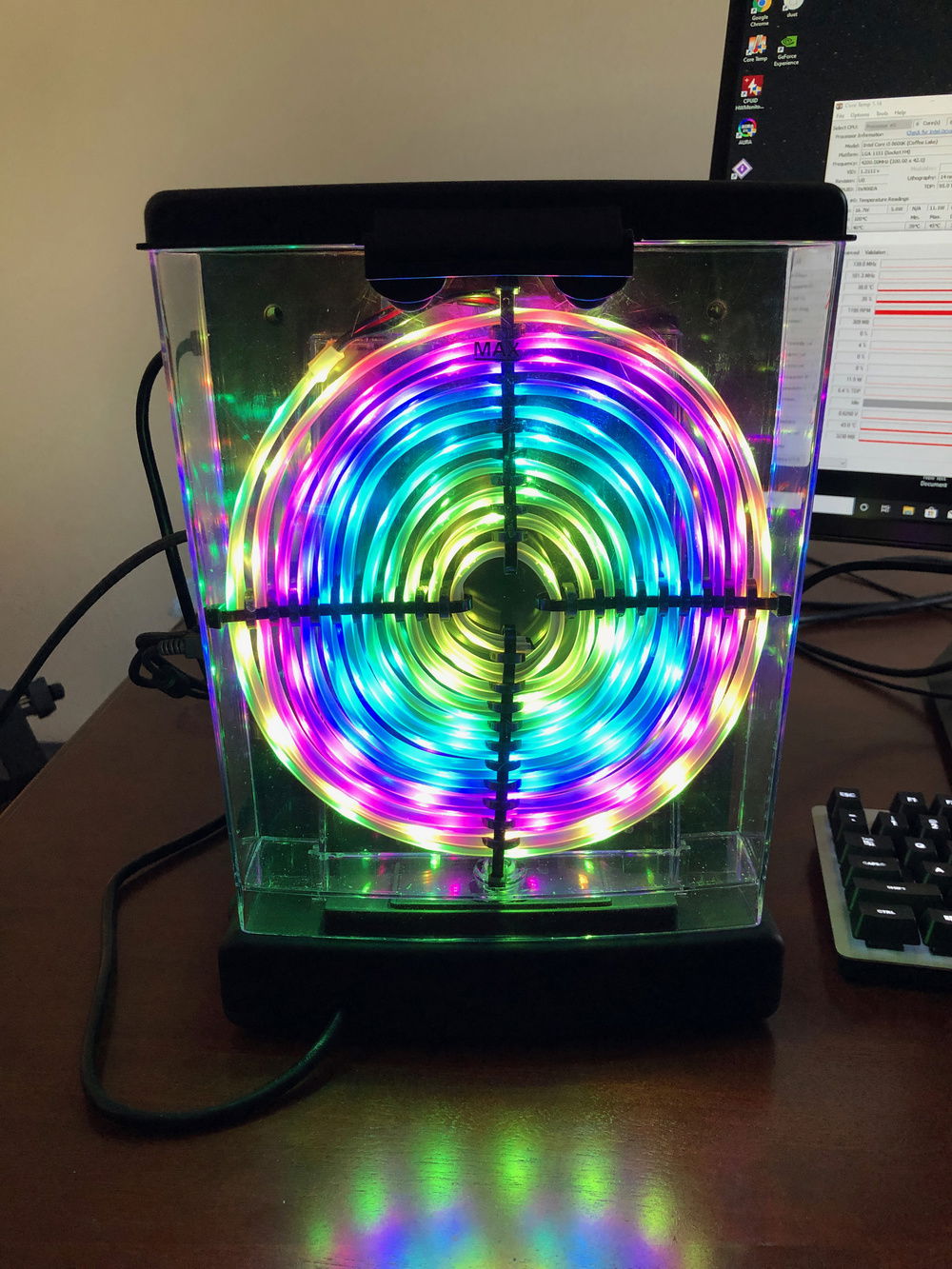 Coiled individually addressable RGB LEDs are mesmerizing to watch...and I had no other use for the back tank.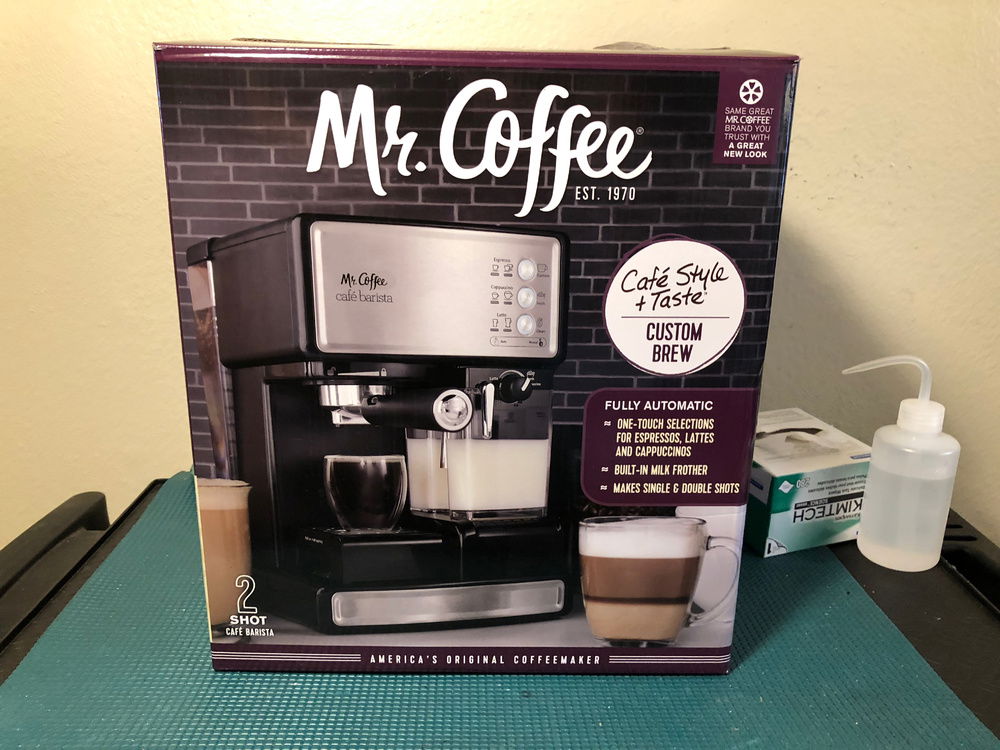 That's what it looked like when I bought it from some very confused OfferUp sellers.