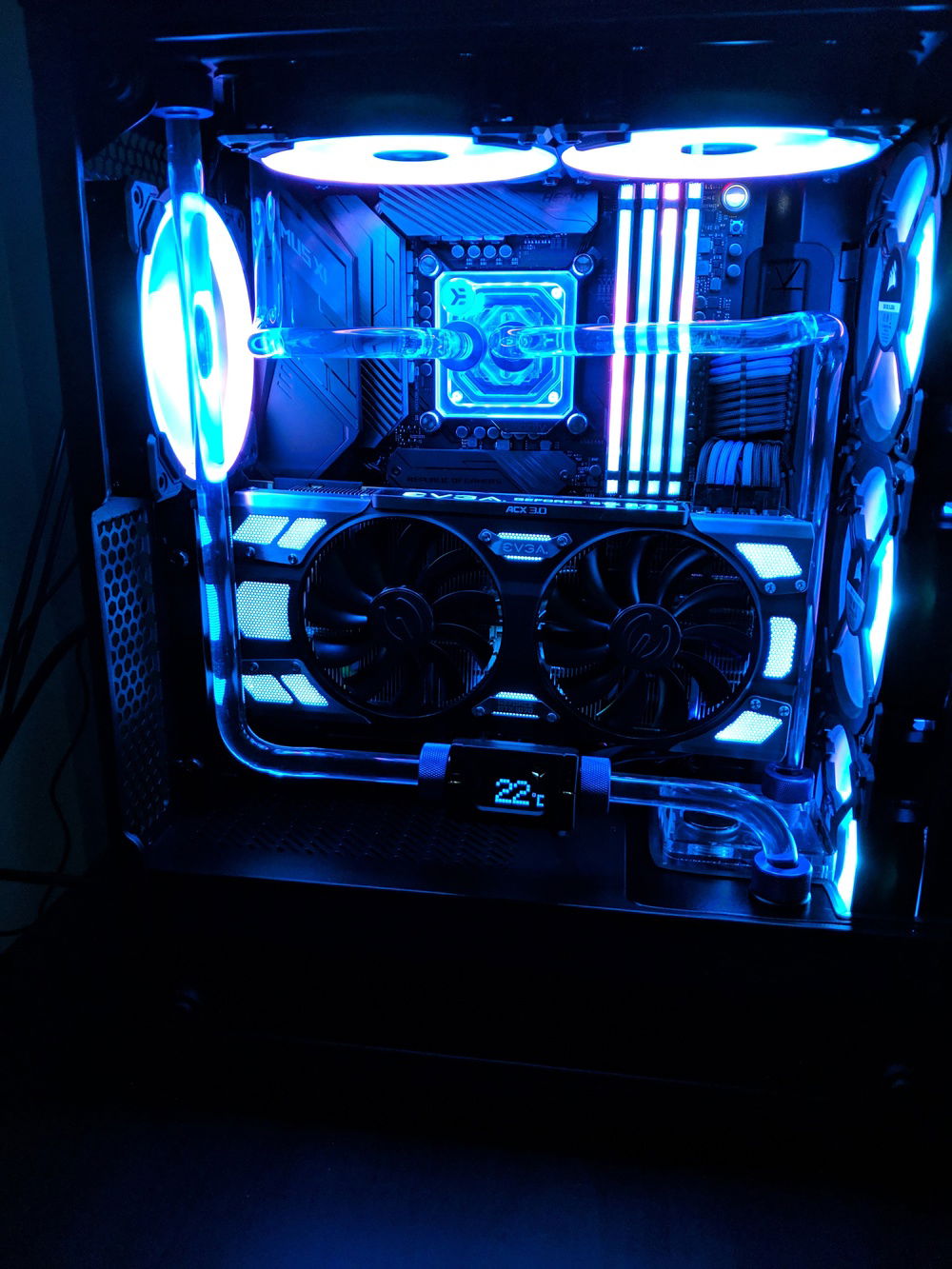 Pictures don't do the lighting justice. The fans, memory, and GPU maintain blue lighting with sprinkles of random color circling the fans. The memory has small blocks of color raining down towards the GPU.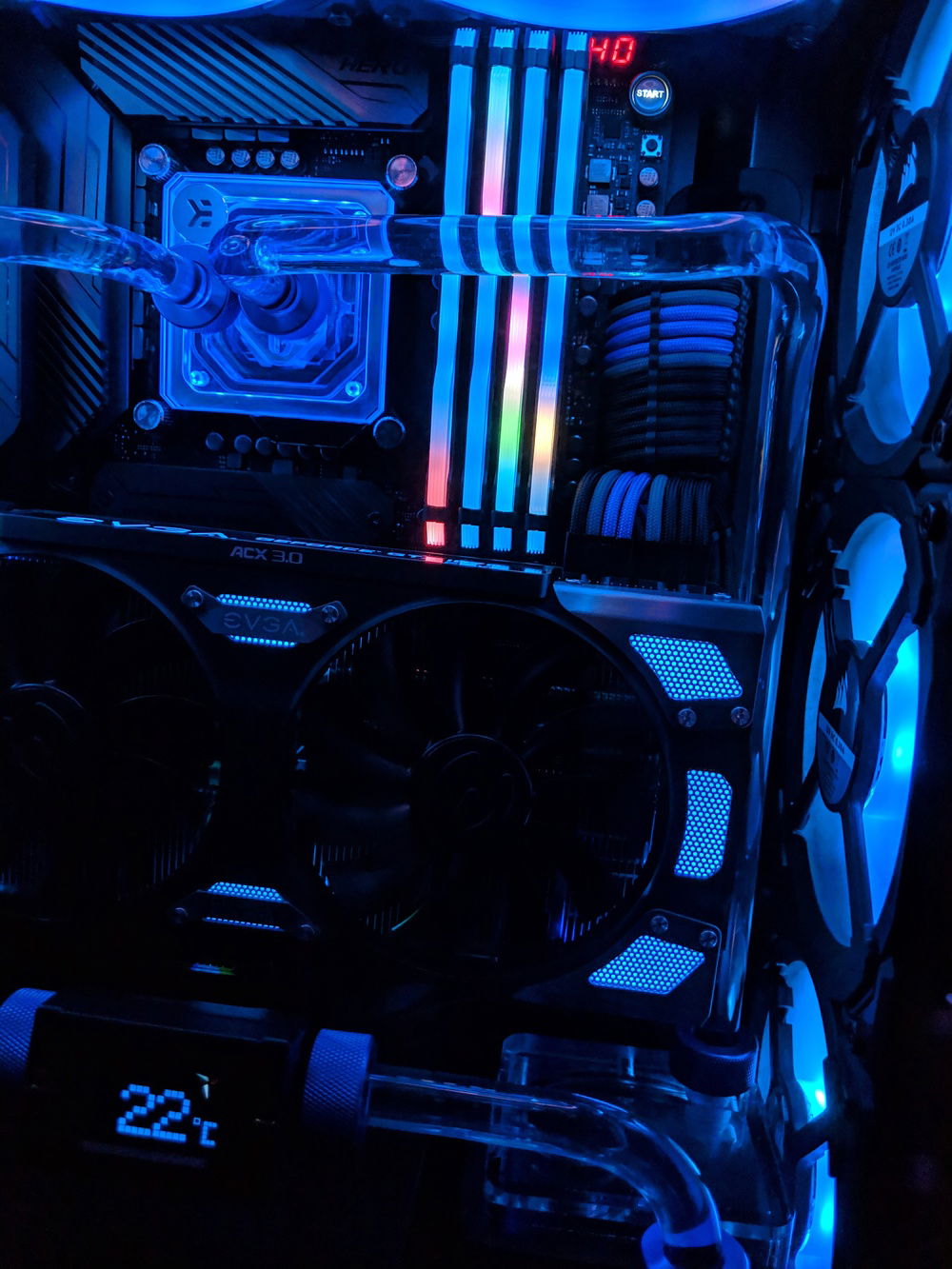 A better shot of the memory lighting. The color flows randomly from top to bottom over the blue background.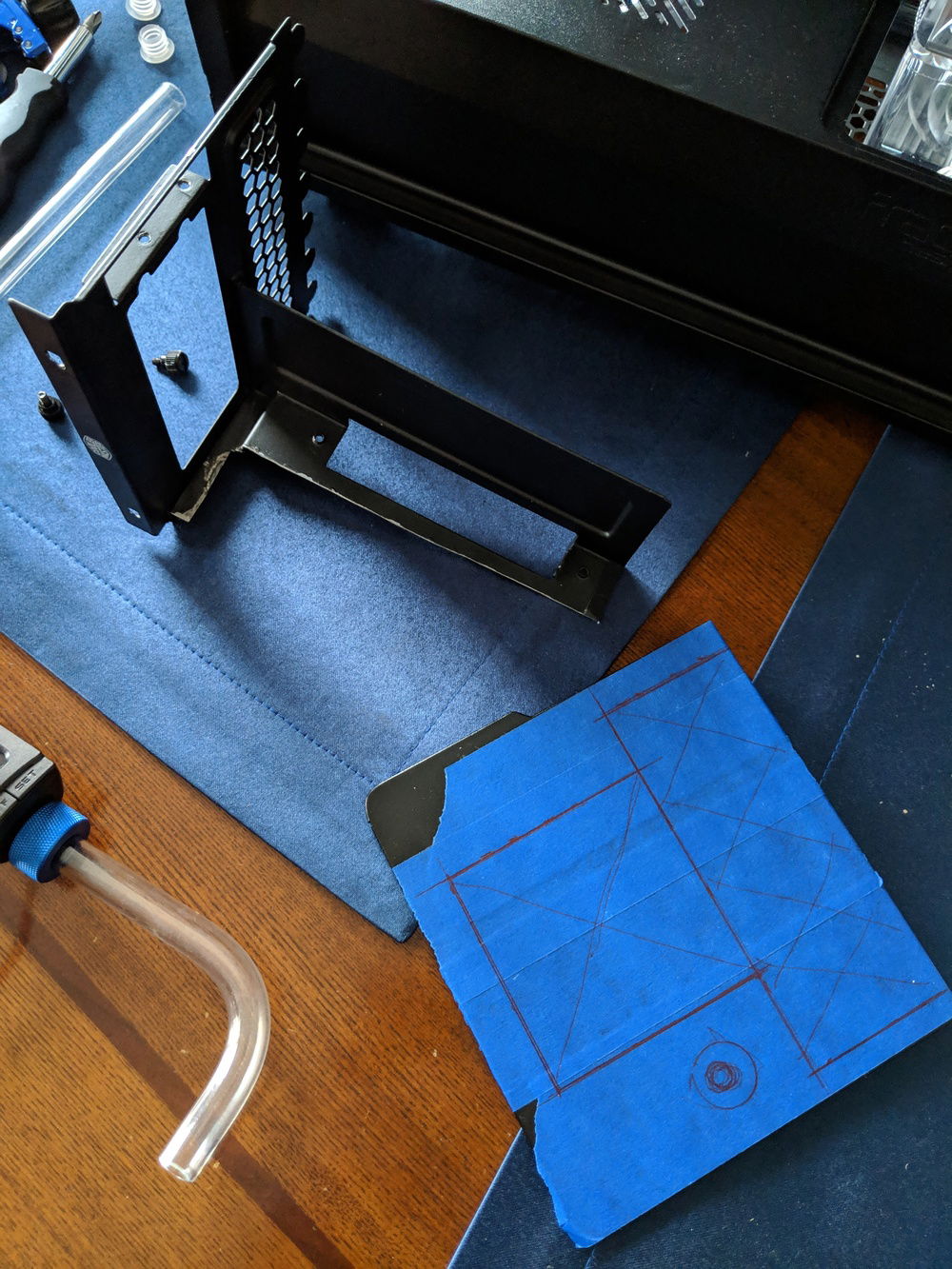 Measuring out the cuts needed to the shroud cover. Also cut out most of the bottom shelf from the Cooler Master vertical GPU bracket as it served no purpose and looked awkward.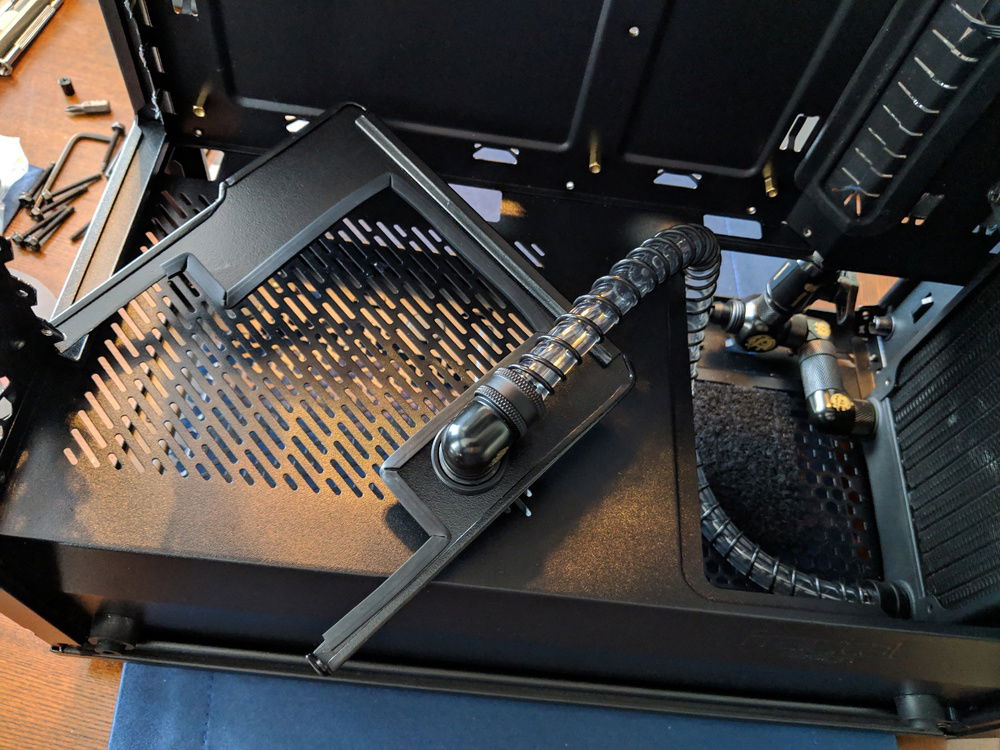 Completed cut and flex tubing needed to run to the front radiator. Also a shot of the fittings used to hide a drain valve.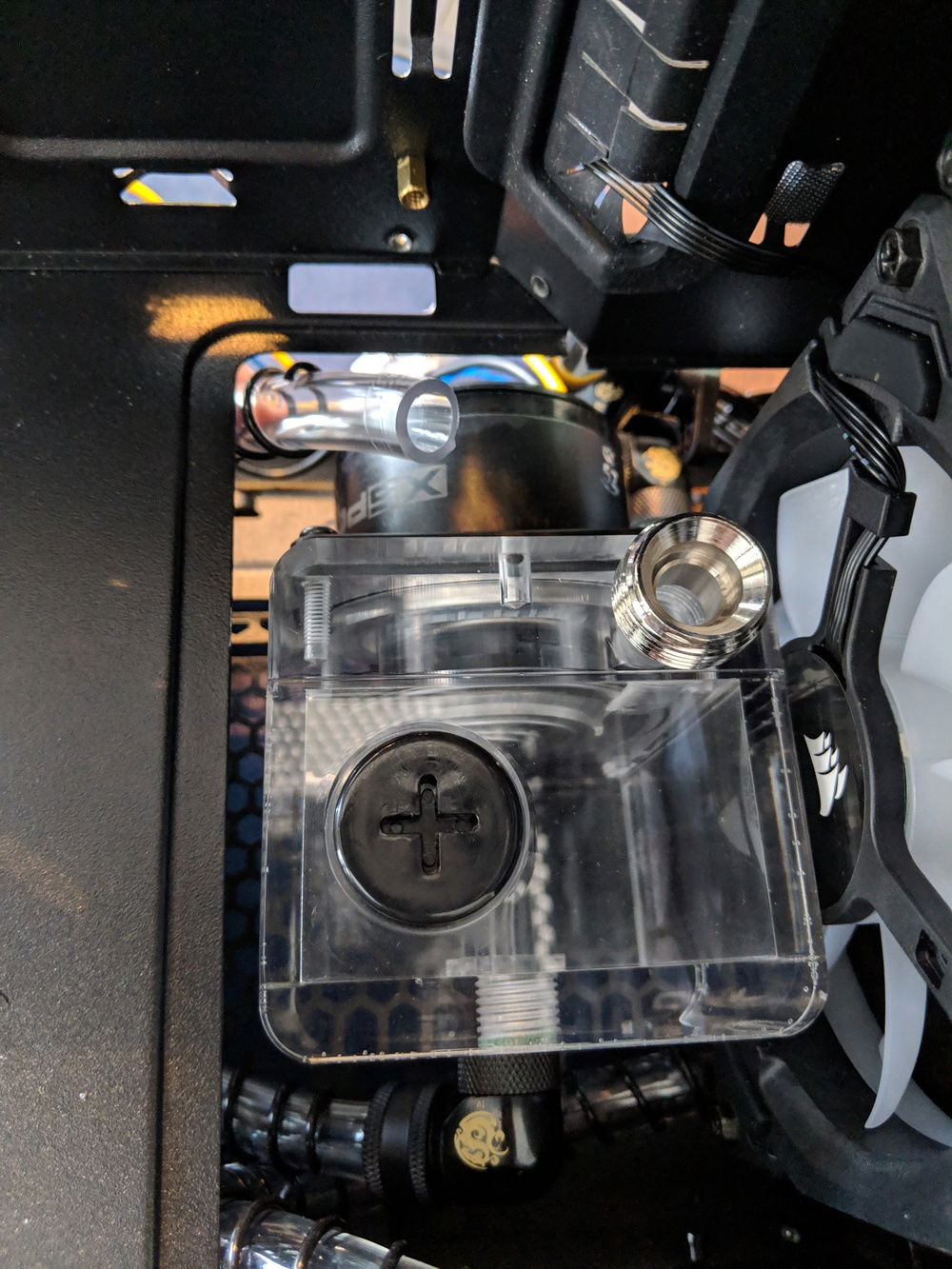 Pump / reservoir combo along with the flex tubing feeding the reservoir.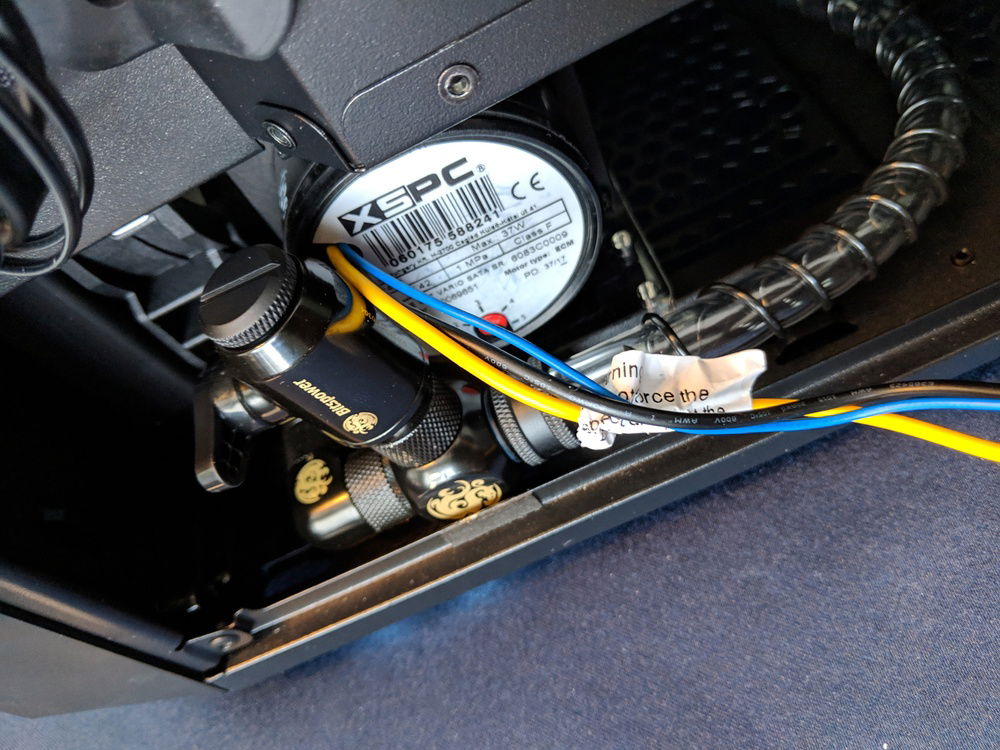 Back of the case with the flip-down drain valve. Clearance was stupid tight and it luckily does not vibrate against the pump.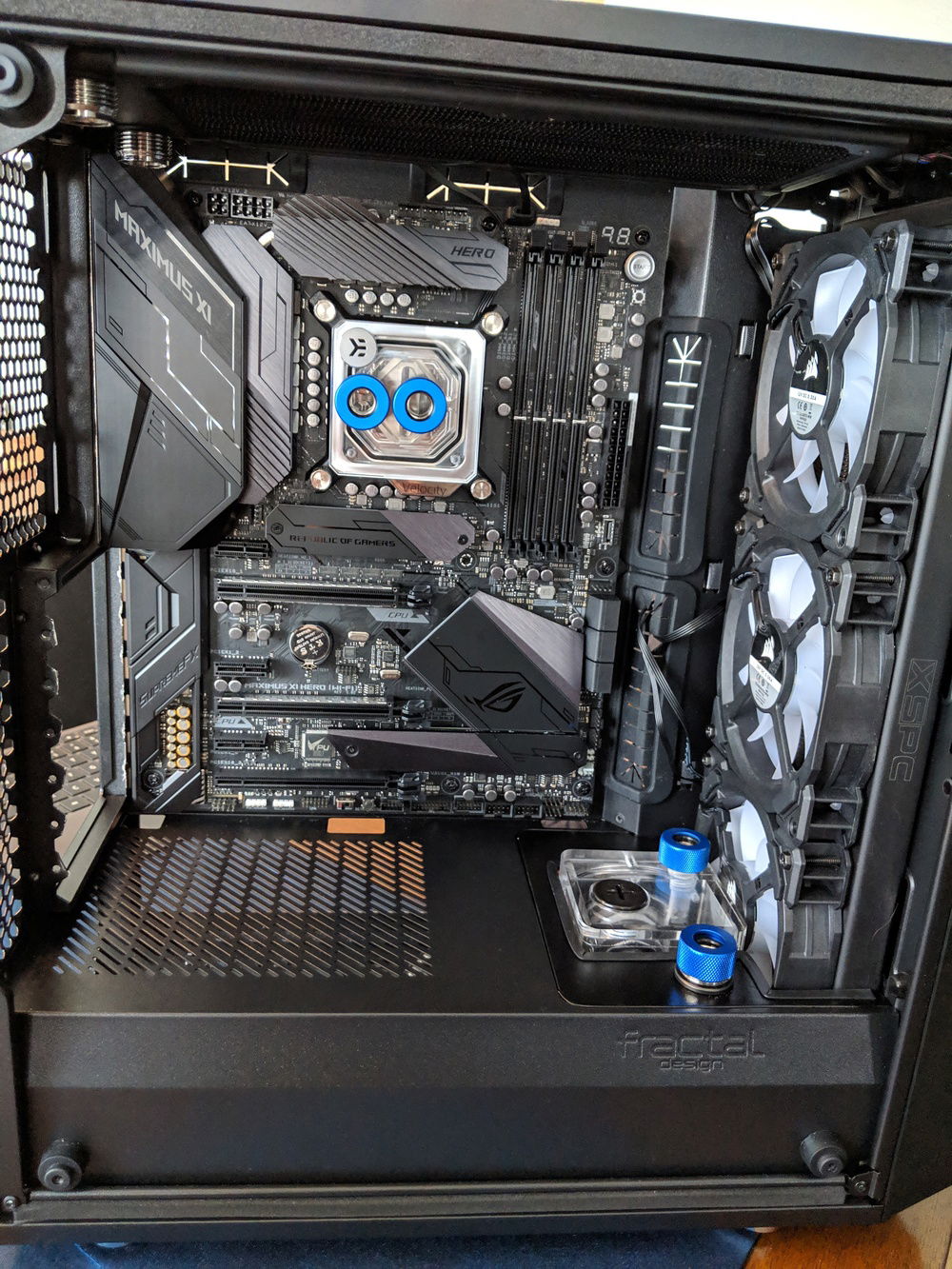 Ready to start bending tubes and run cables. (The fan cable placement there was temporary, don't worry)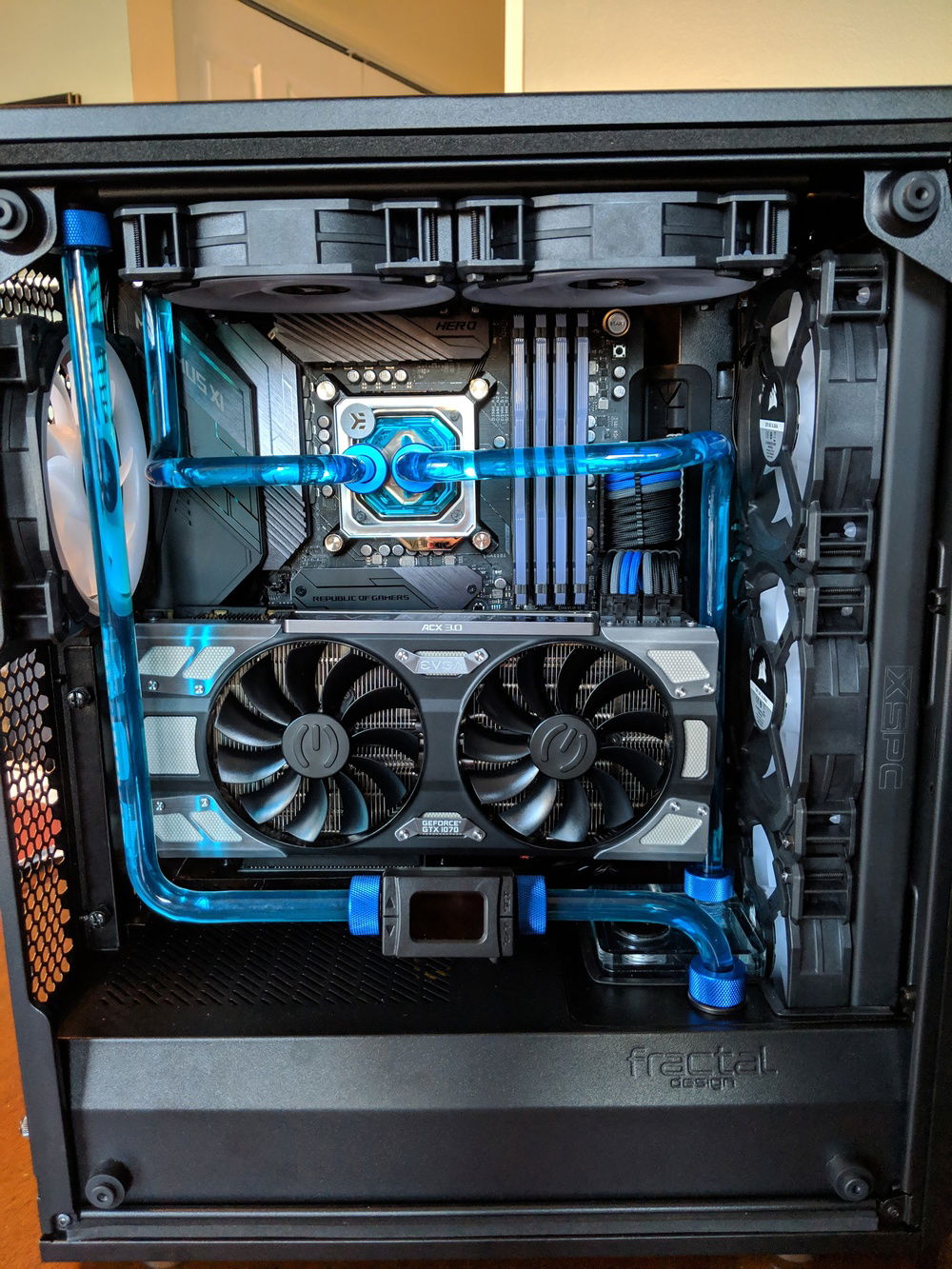 Build complete. No leaks!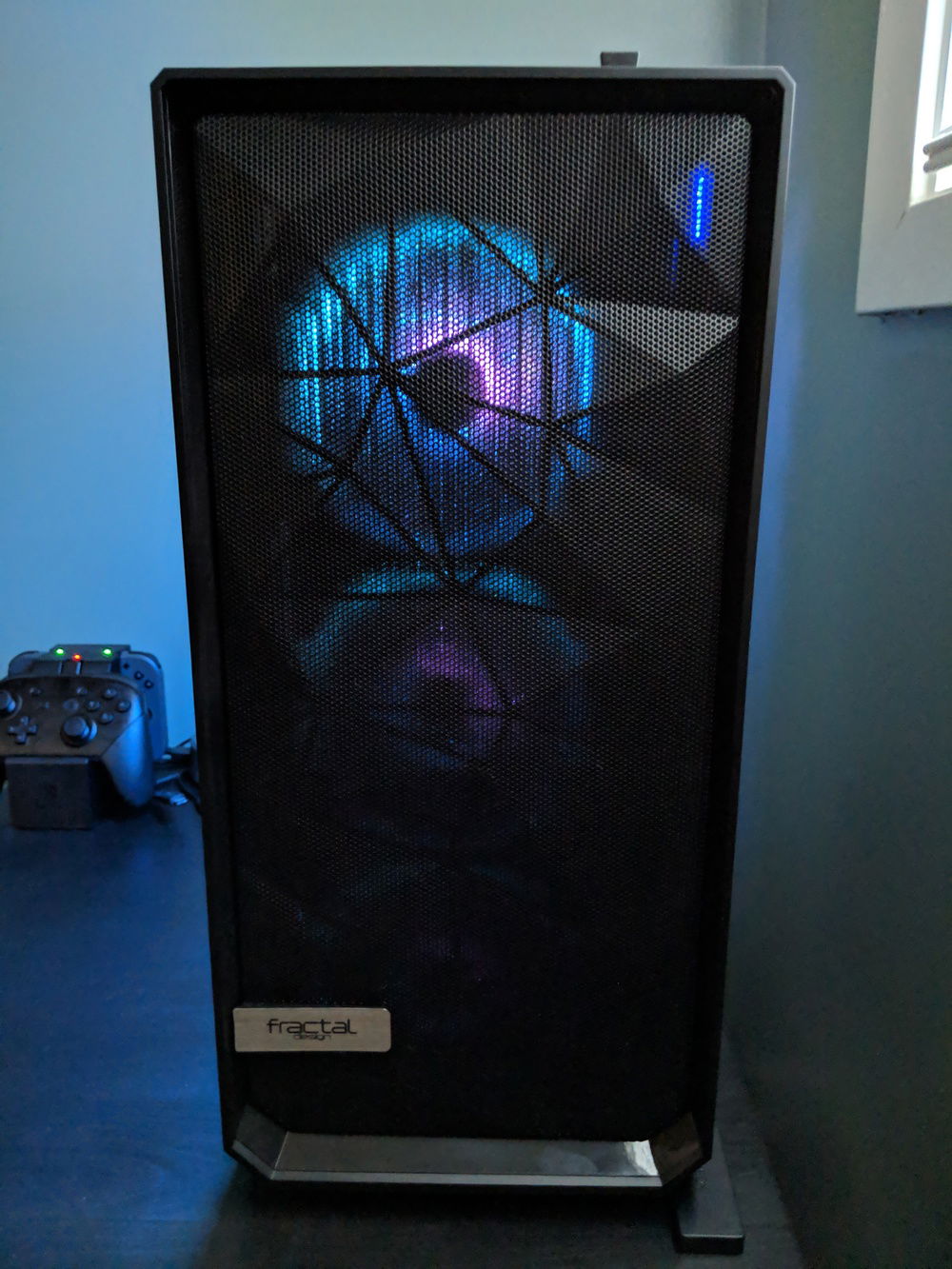 The radiators do a good job of blocking light from passing through and only a direct center view reveals the front fan lighting.