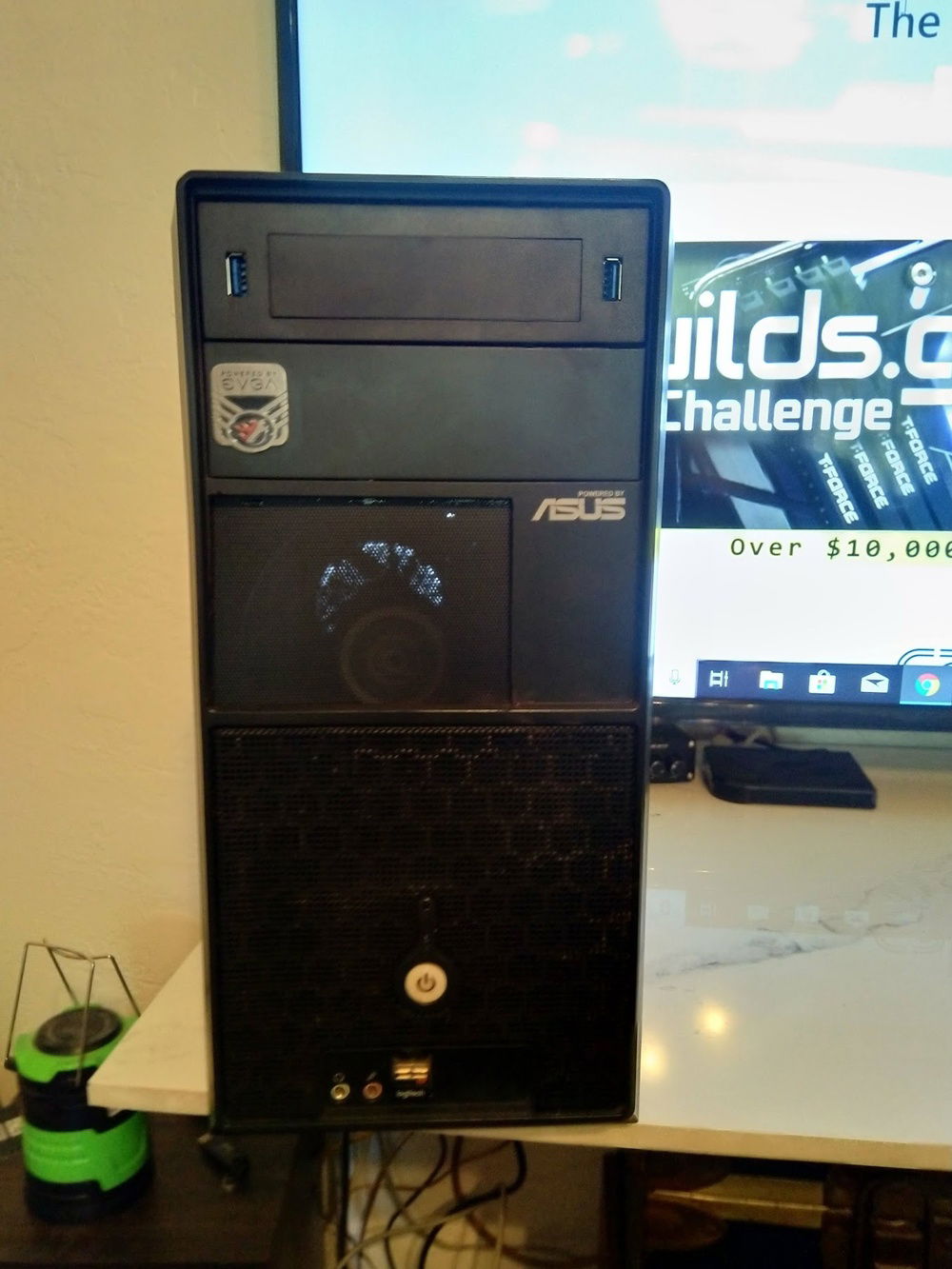 Final form with front USB 3 ports instead of optical drive.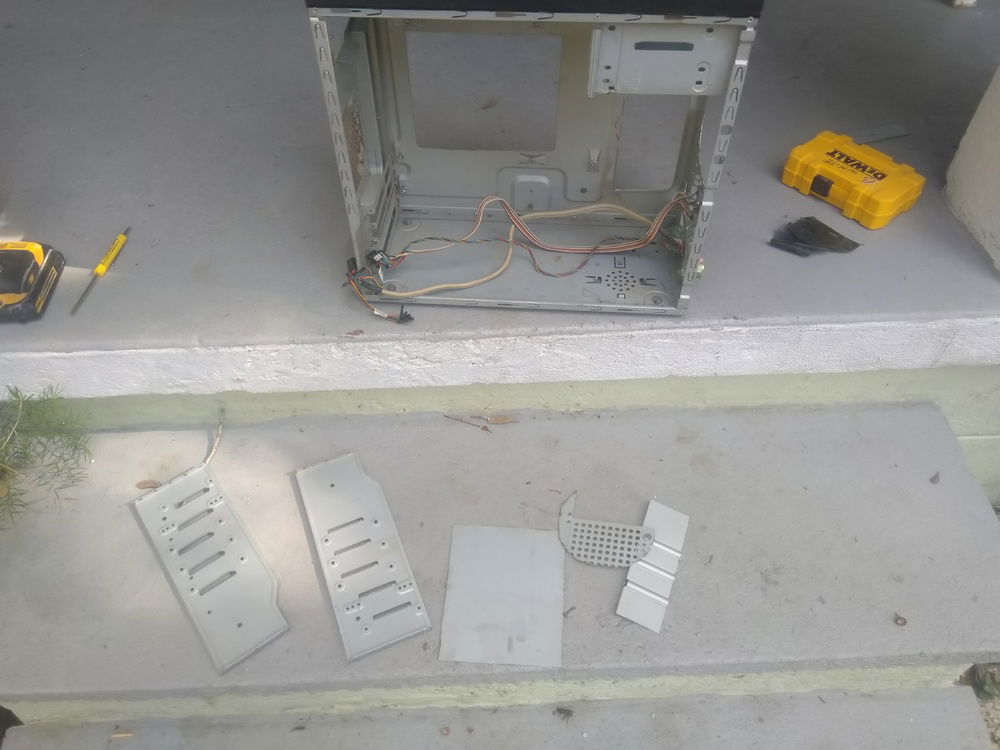 Drive cage had to go. Cut out behind the motherboard for easy access.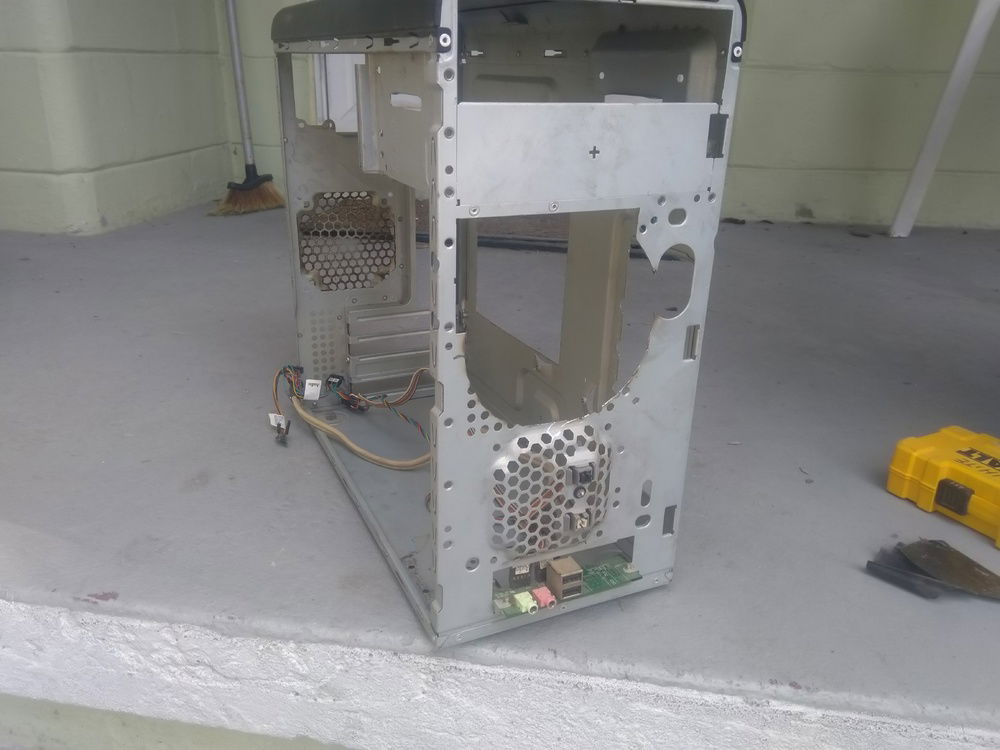 Cut out for a 120 mm fan. Enough room now for an AIO watercooler now.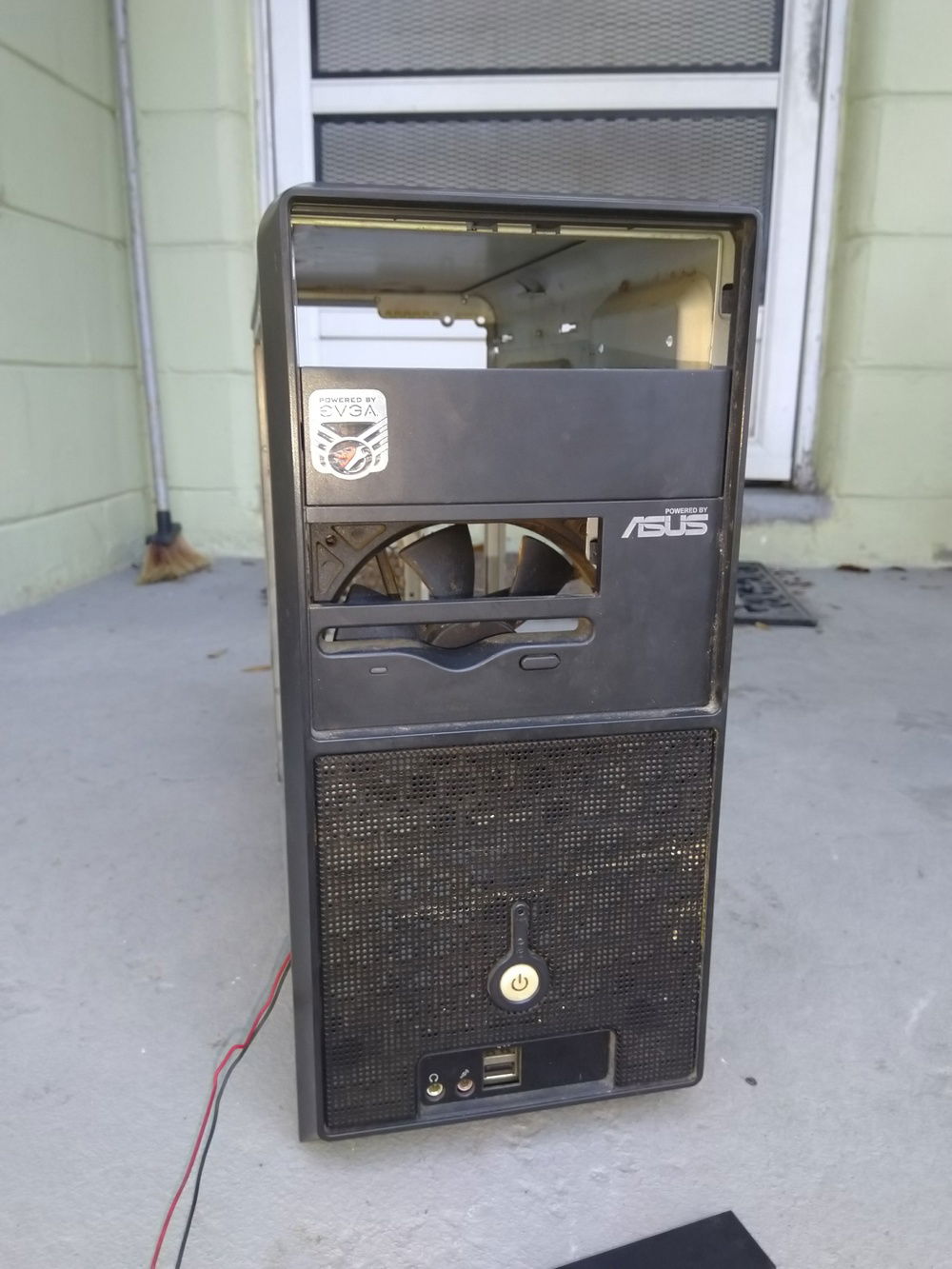 Hmm, might have some airflow issues.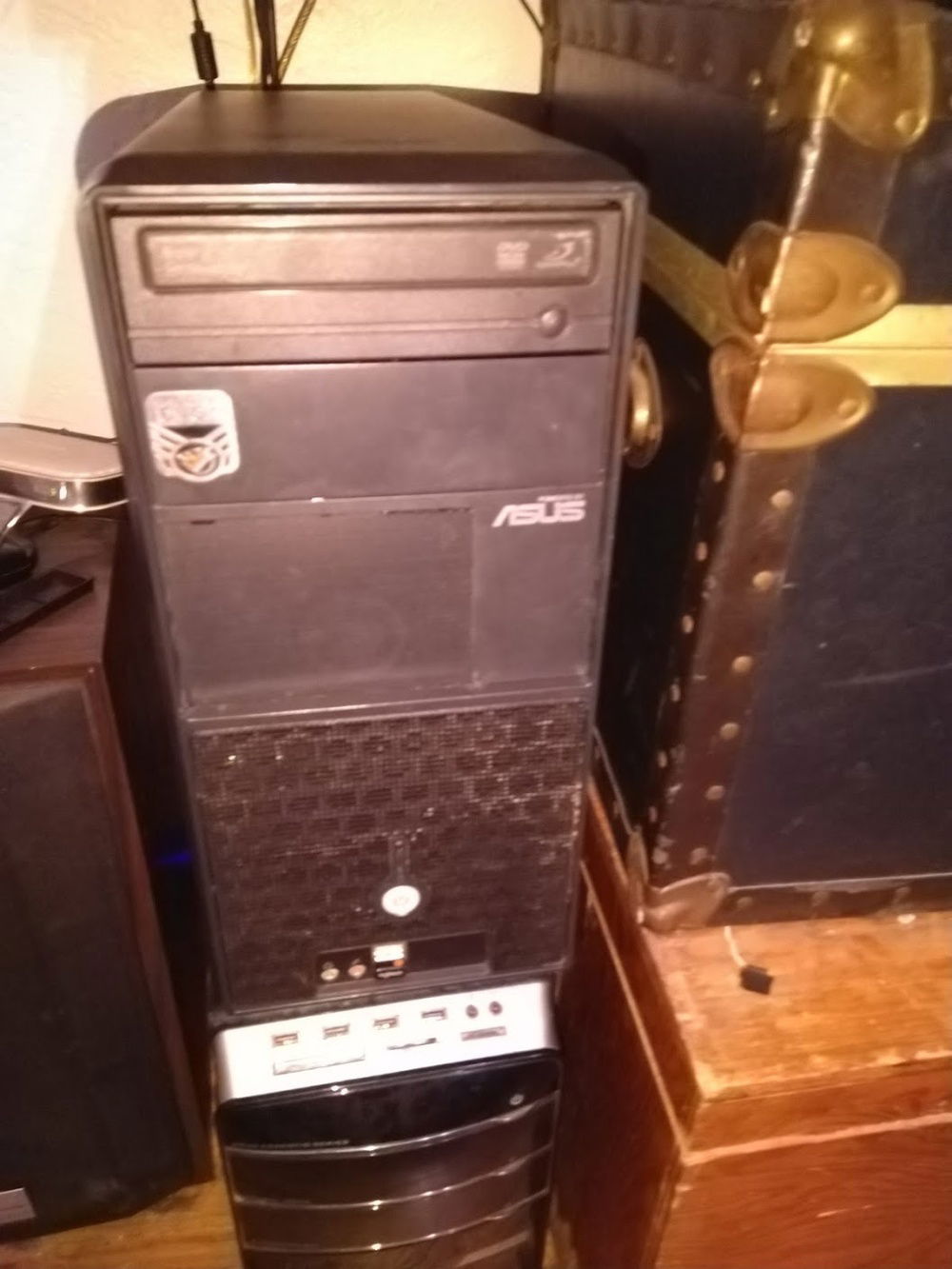 Cut out 3.5 " bays to improve front airflow.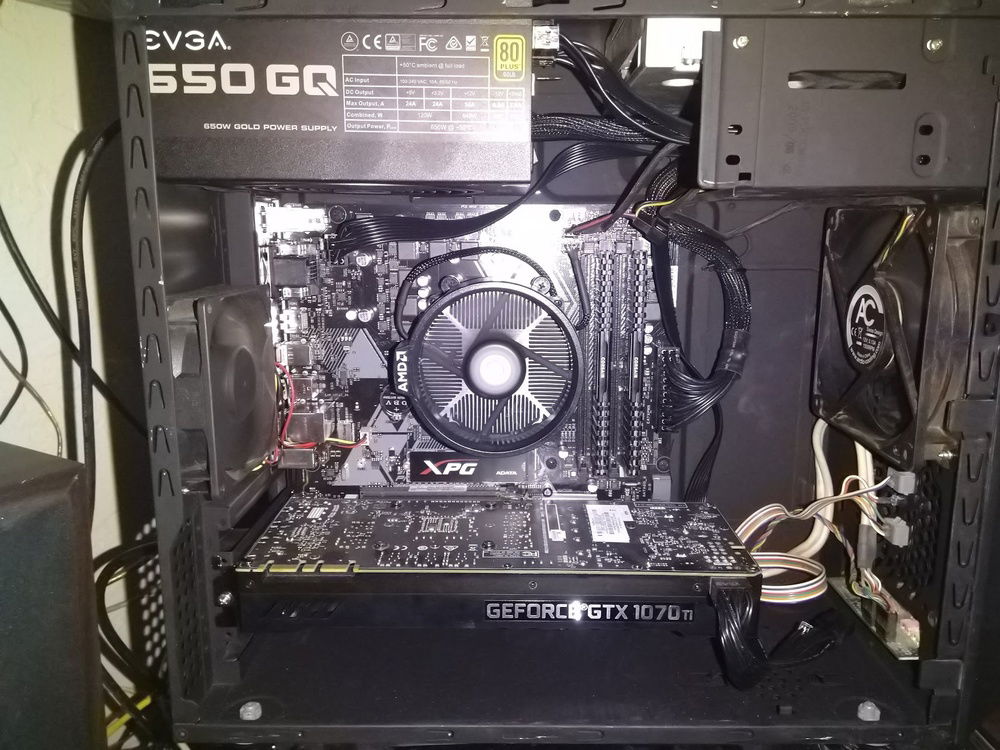 Mostly done inside. Still need a storage drive and cable management.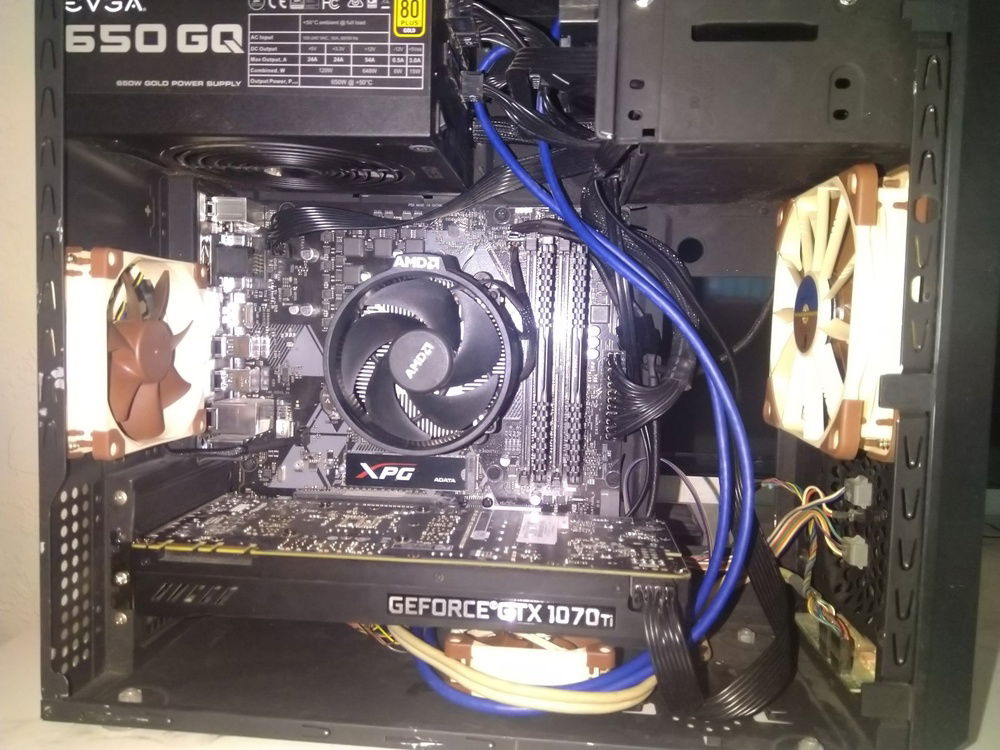 Replaced fans with Noctuas, added 80 mm fan for direct intake to graphics card. Much quieter and cooler now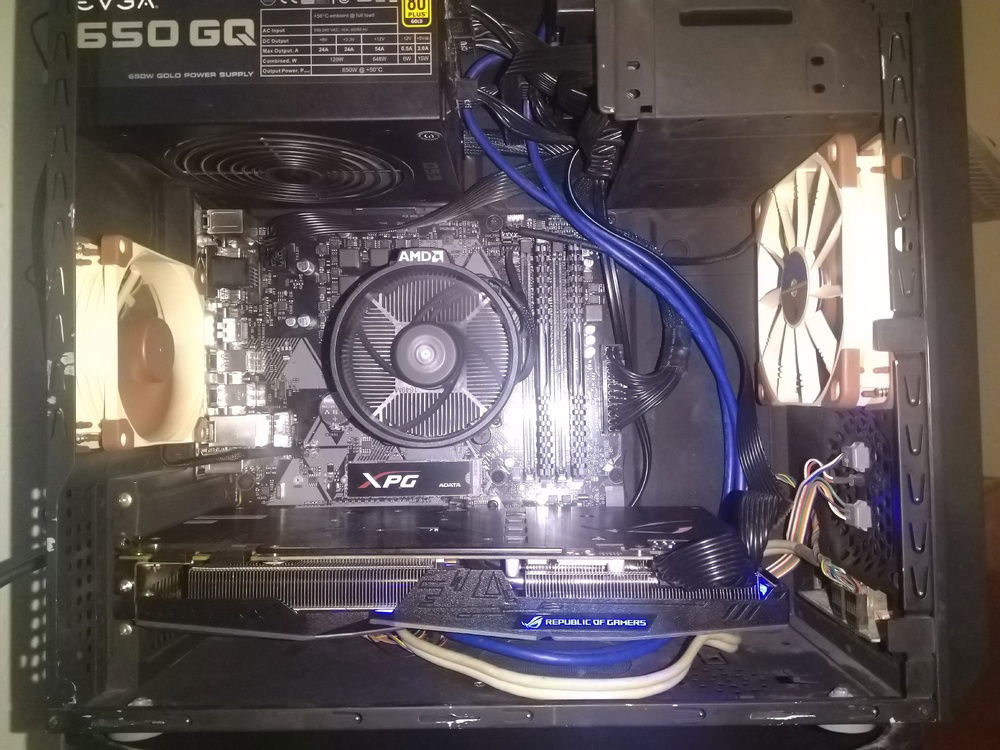 Upgraded graphics card to Asus ROG Strix 1080