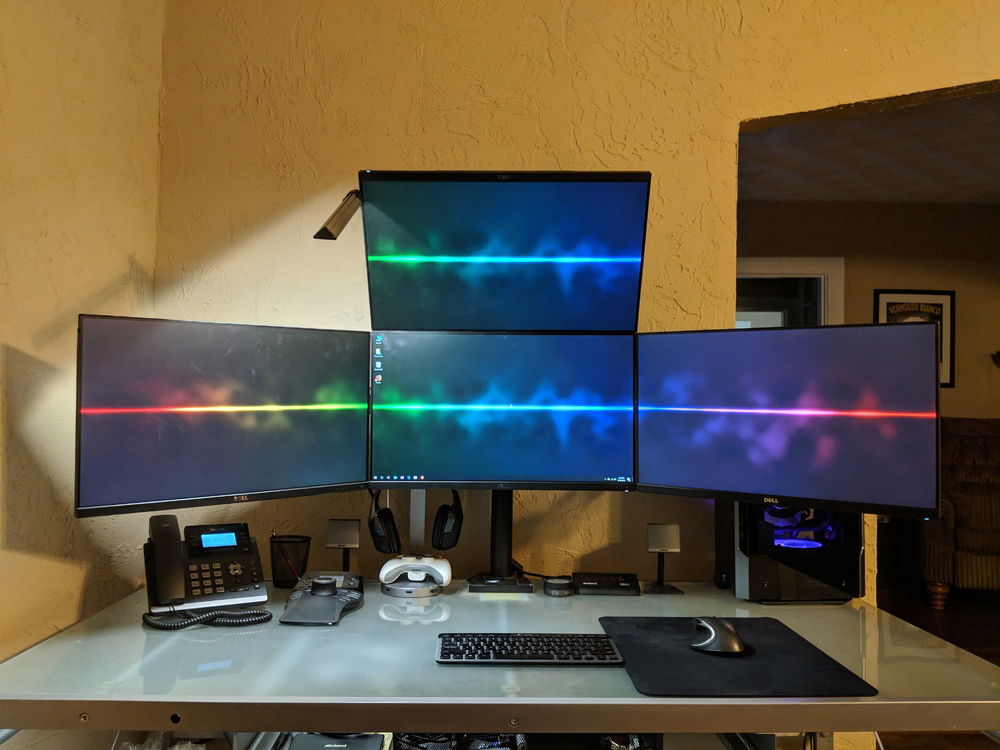 Home office by day, gaming rig by night.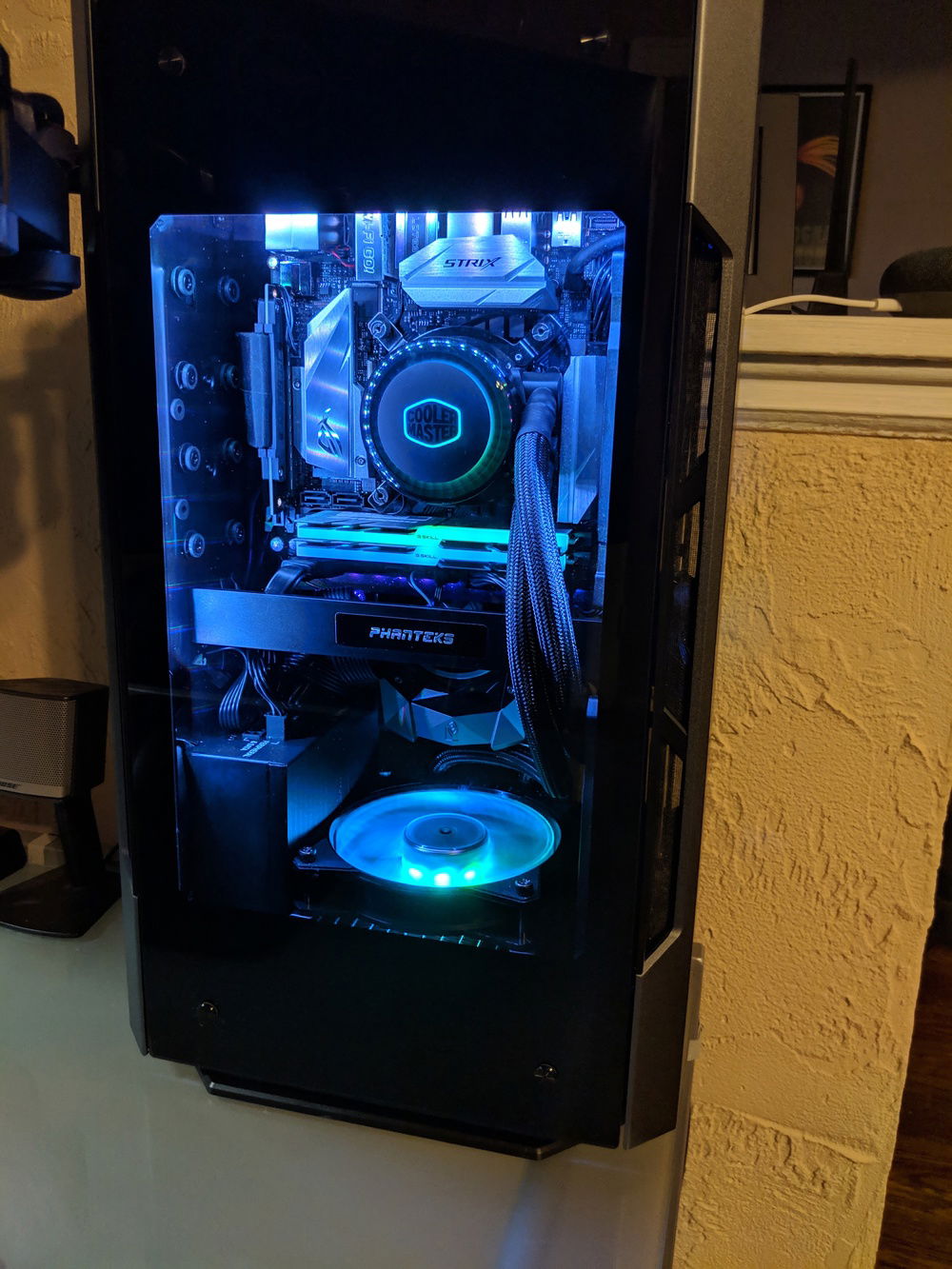 Side view with "show off" lights on.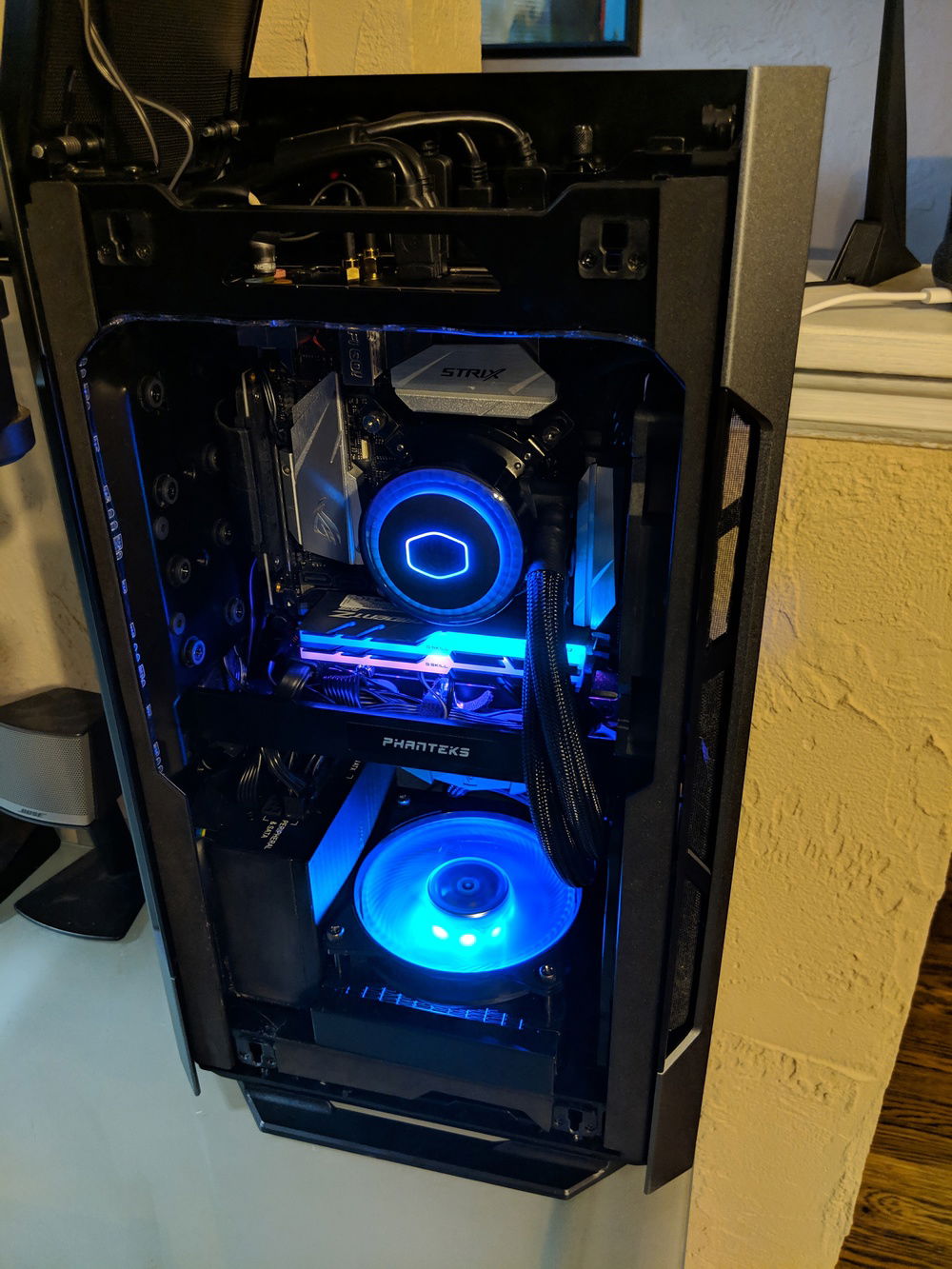 Naked! Inside view with the glass panel removed.
The case's rear hole for IO cables ended up being the perfect height to line up with my monitor mount, making cable management relatively clean and easy. I found a power cable that comes out at a right angle to help maintain the clean look.