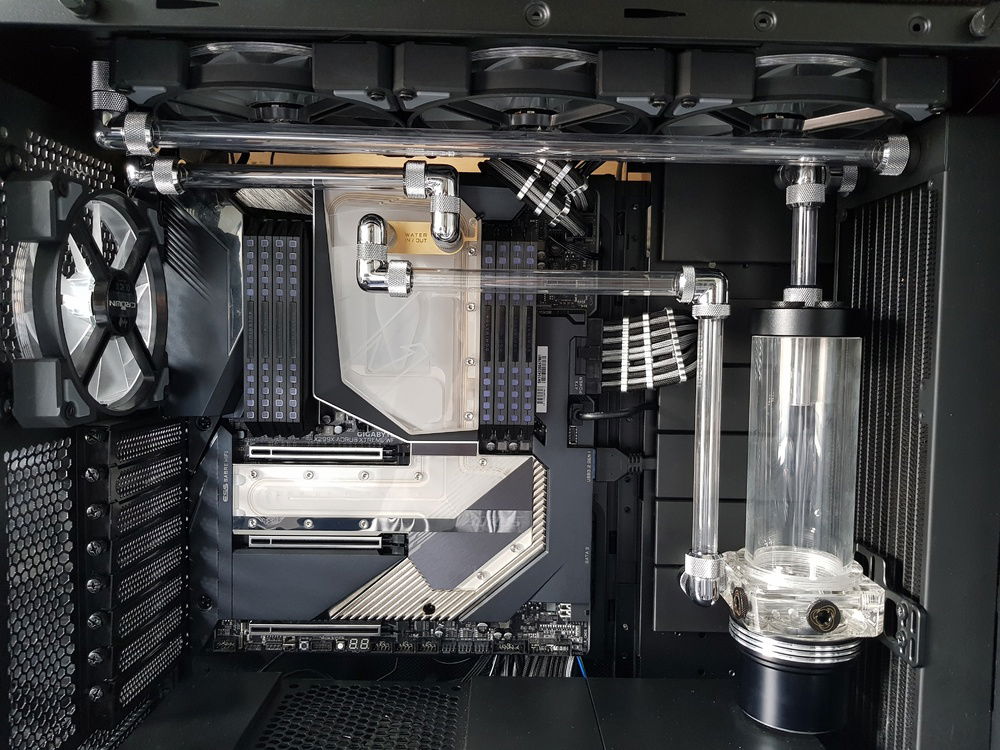 Final tubing fitted. At least until the 3000 series Nvidia GPU's are released. Just waiting on the drain port to be delivered the can leak test and fill.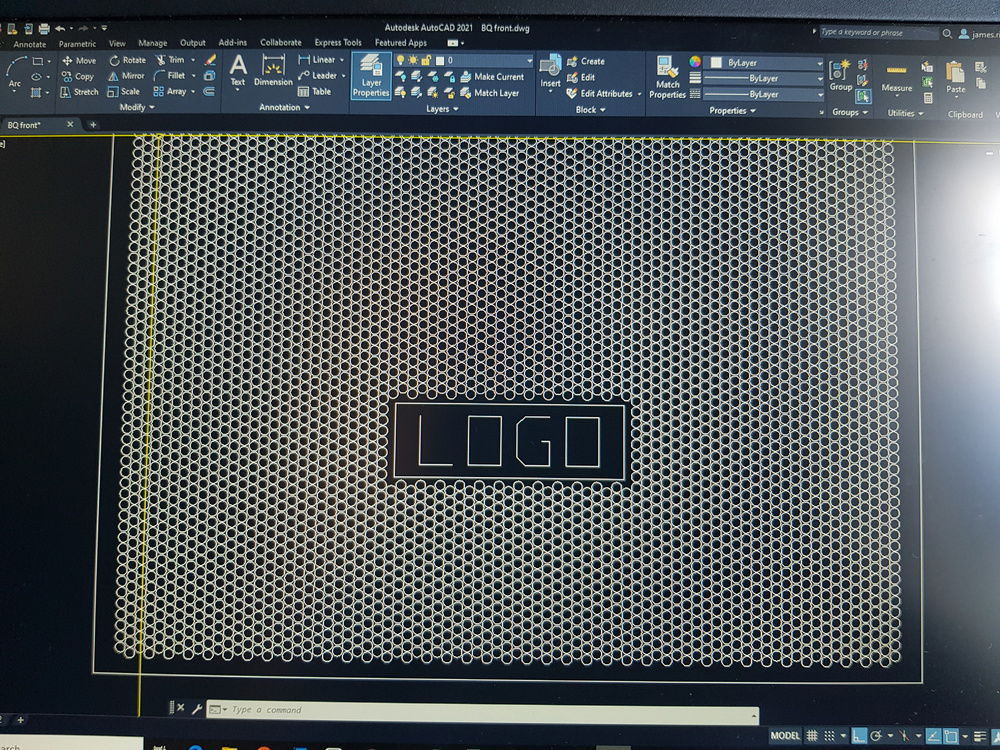 I have drawn up the front panel of the case in AutoCAD and have replicated the vent pattern on the front and sides of the case. This should help with air flow and temps. Just need to find someone who can machine out the holes for me.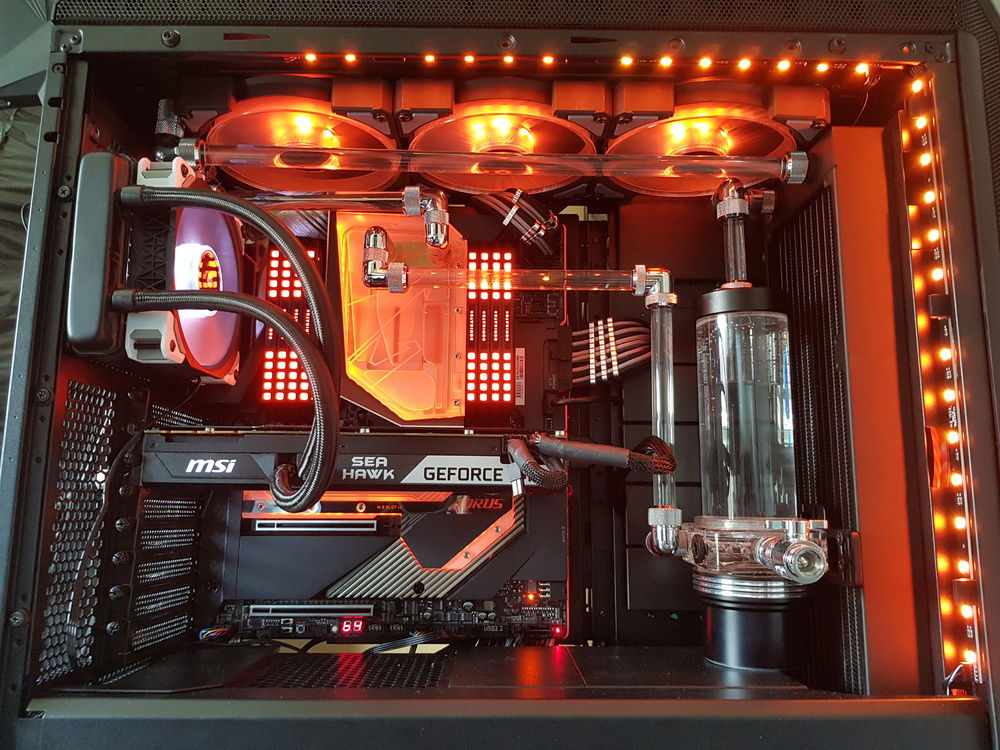 Complete for the time being until I can get a 3080ti.