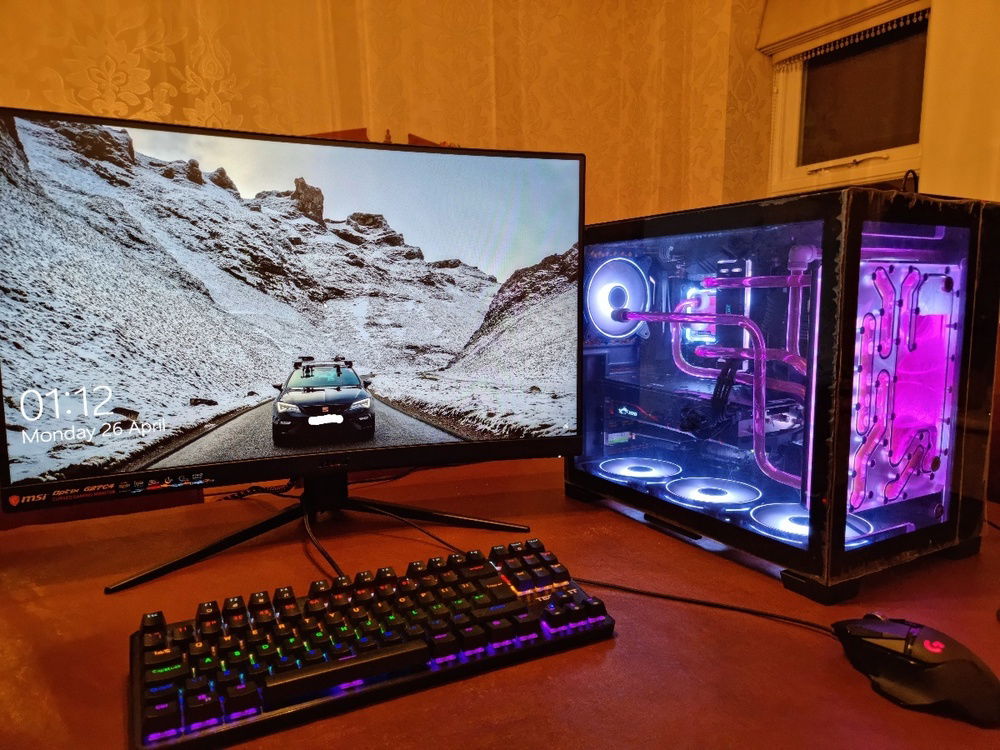 V2.0! - As it currently stands. (excuse the protective film still being on, I am in the process of moving house and thought it worth while to remain on until then!)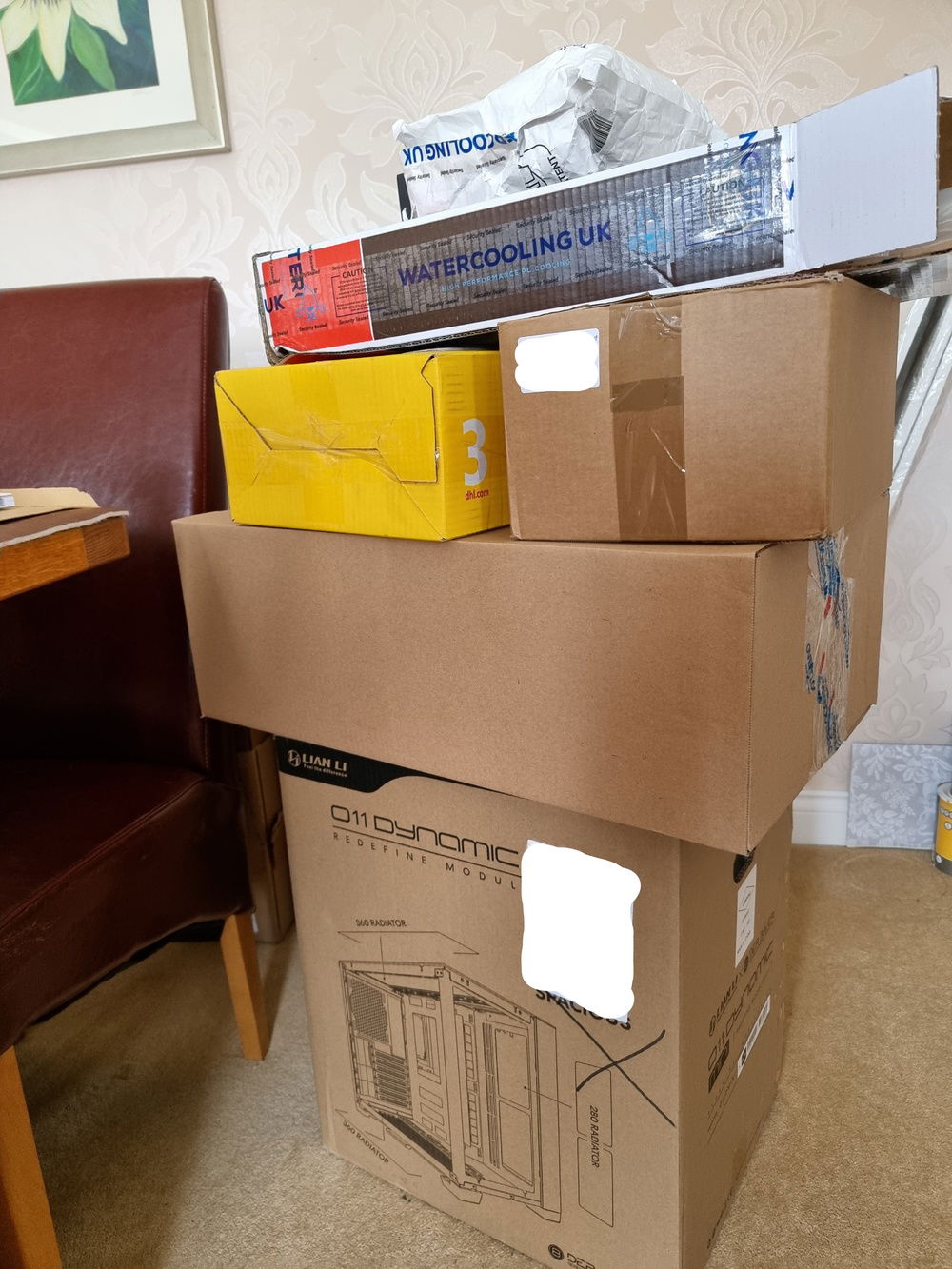 Parts overhaul! Plenty of boxes to say I only wanted to change my case!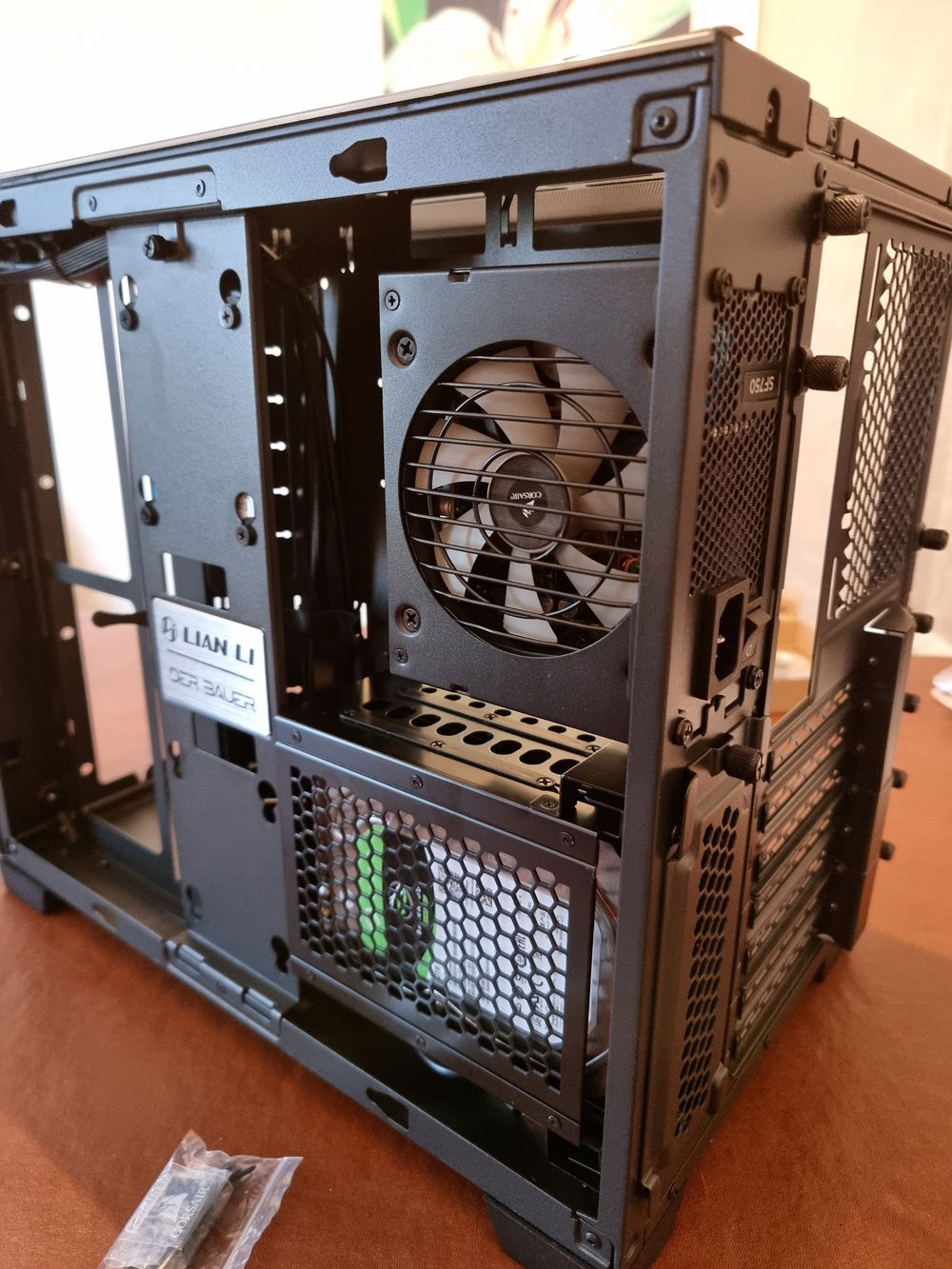 I couldn't get over how small this PSU was!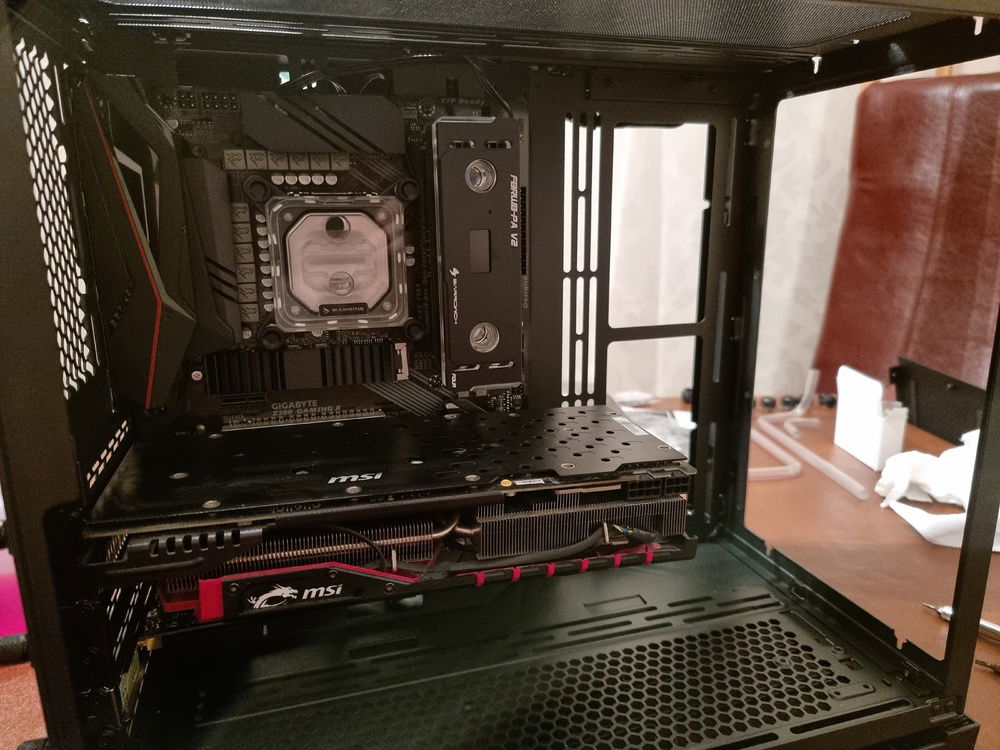 ATX board in, cpu cooler and ram cooler in place along with GPU so I can start to think how the pipes will run.
Frontal view with the distro plate in place.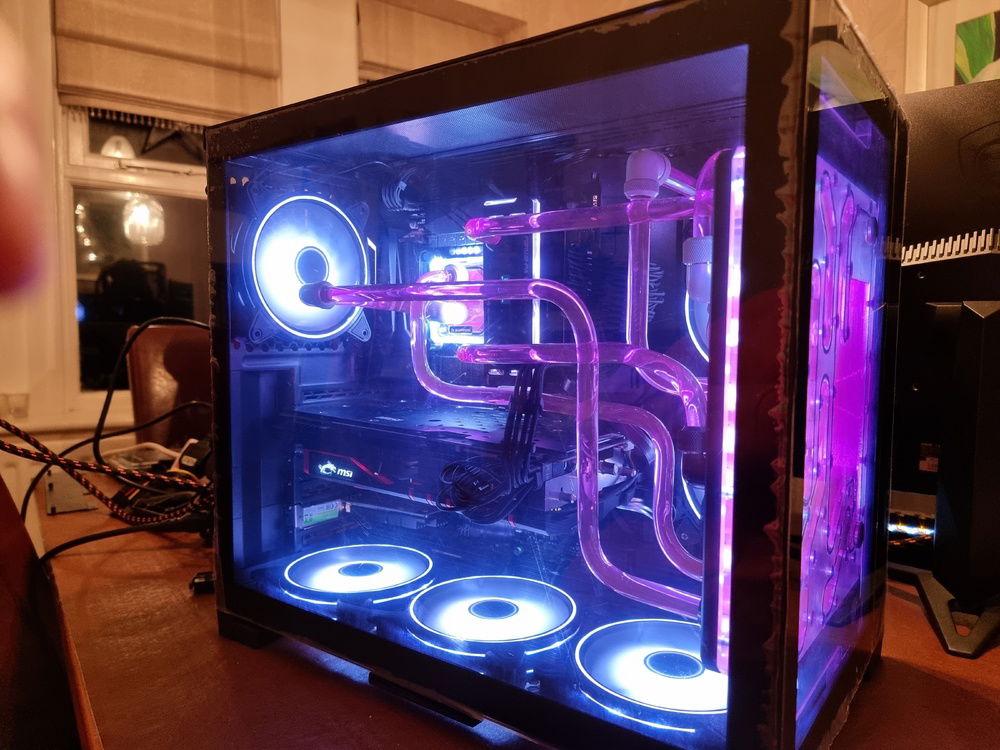 Finally, let's get some water in the rig! It took hours and hours of bending, making mistakes and throwing pipe away and starting again. It is far from perfect I know, but I am happy with how it is just for now.