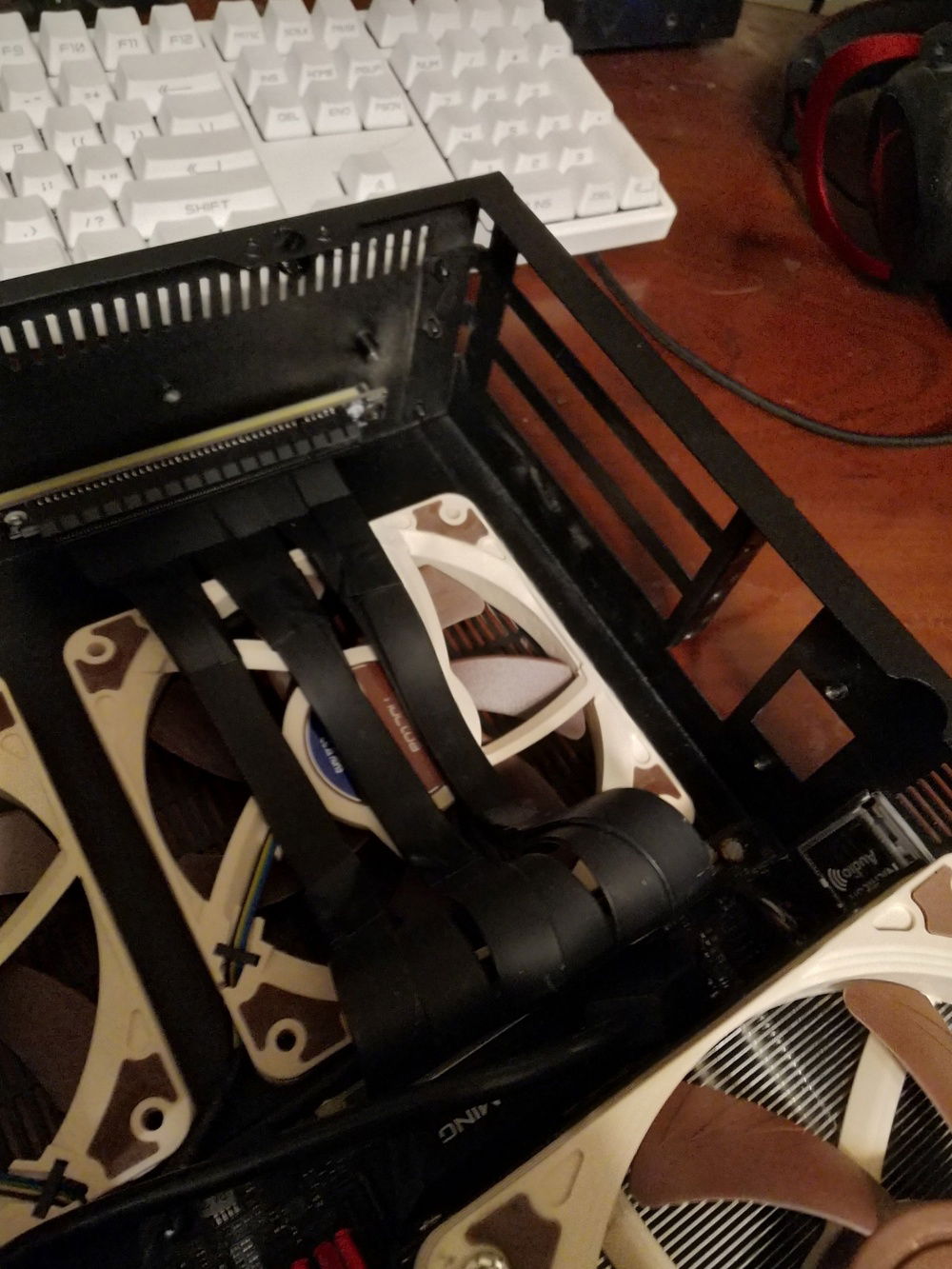 Bundling riser cable for improved airflow.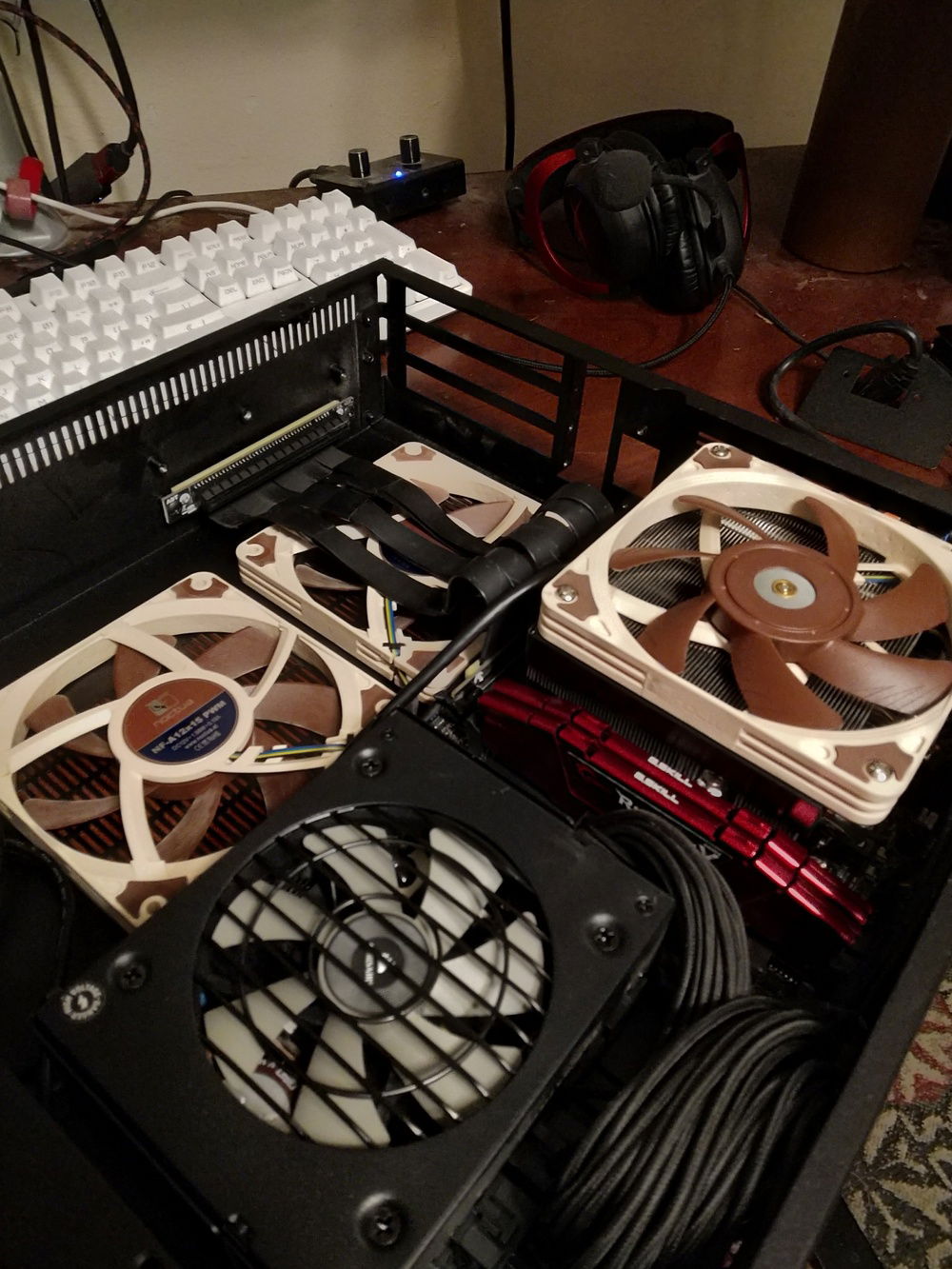 Case fans don't spin til 60c on processor. Bundling riser cable for improved airflow.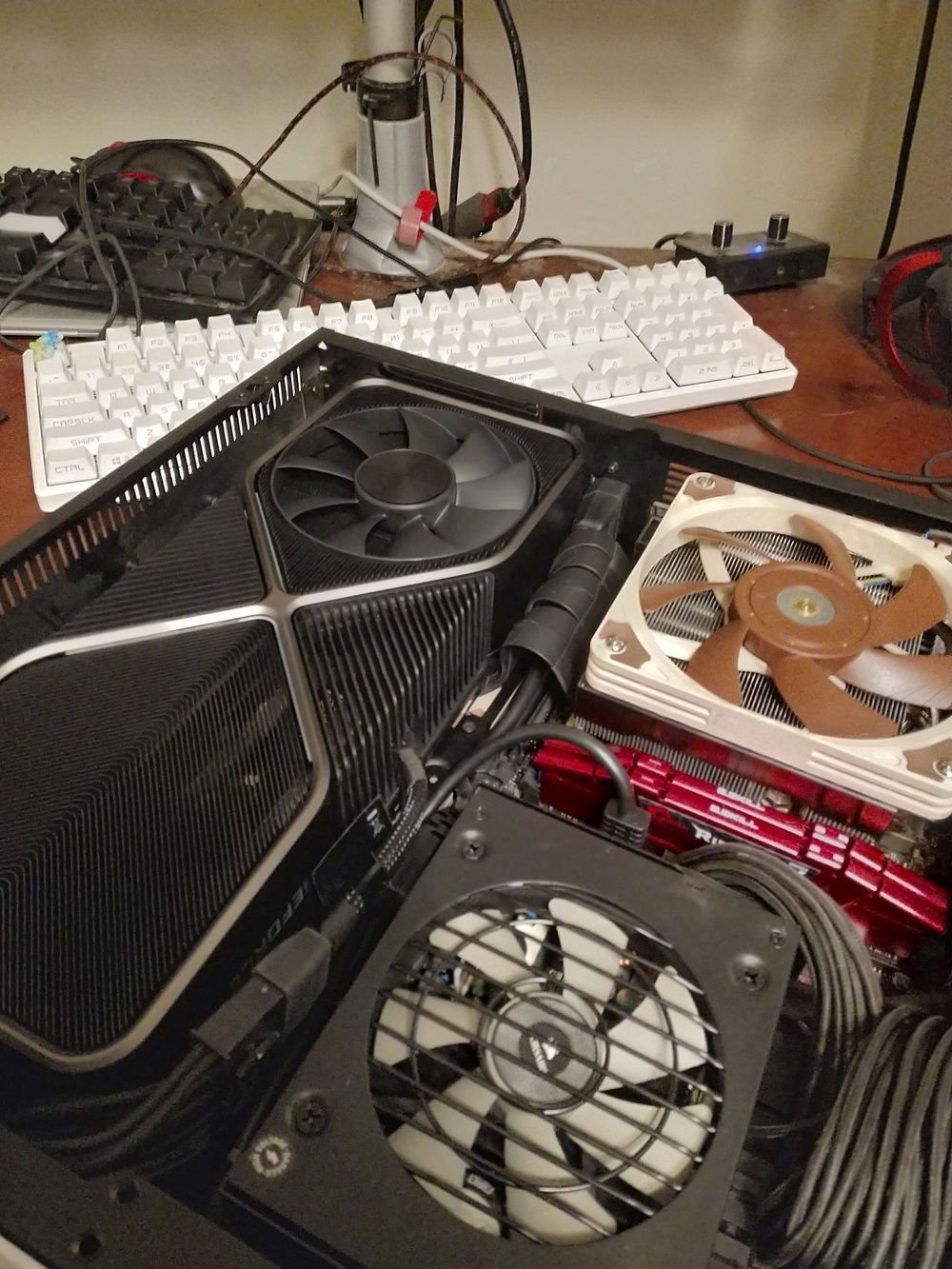 "Final" hookup where I forgot to plug in the riser cable to the motherboard. /smh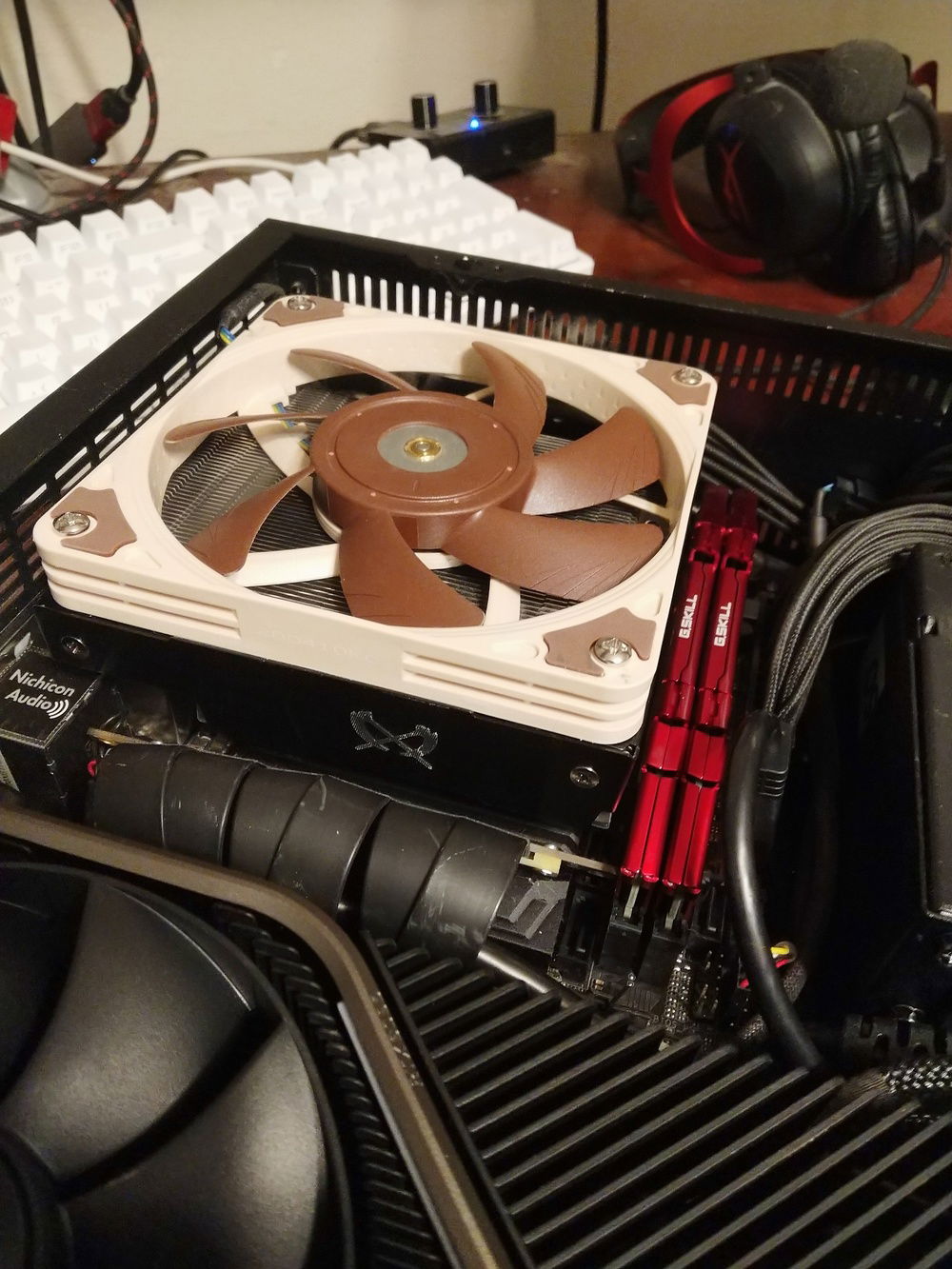 Scythe Big Shuriken 3 with Noctua NF-A12x15 replacement. Processor delidded and using Thermal Grizzly Conductonaut Liquid Metal. Dropped temps about 12c. The only fan that's always running.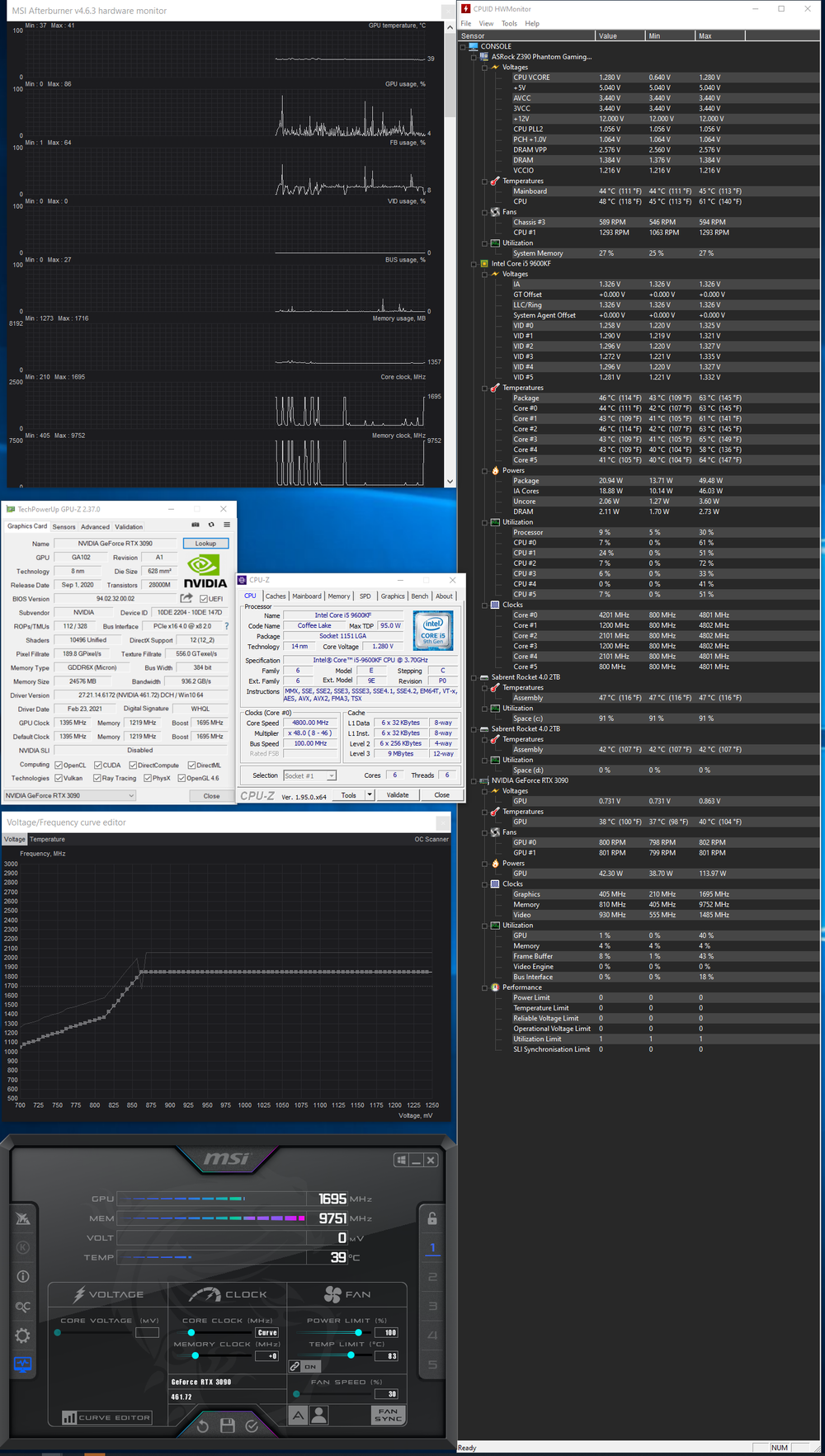 Fan curve for 3090 undervolt. The processor overclock is a little underwhelming at 4.8ghz. Cache ratio 4.4ghz. CPU voltage stable in Cinebench at 2.95. Multicore score of 7081 and single core 1228.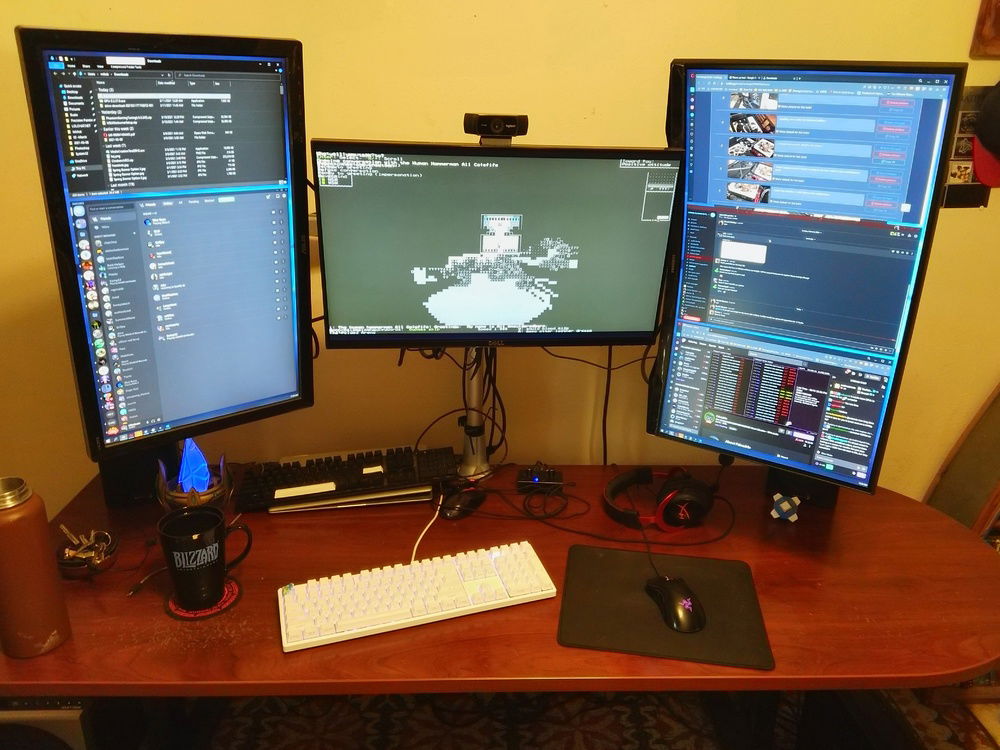 Monitor setup for work and play. Using PowerToys FancyZones for screen management.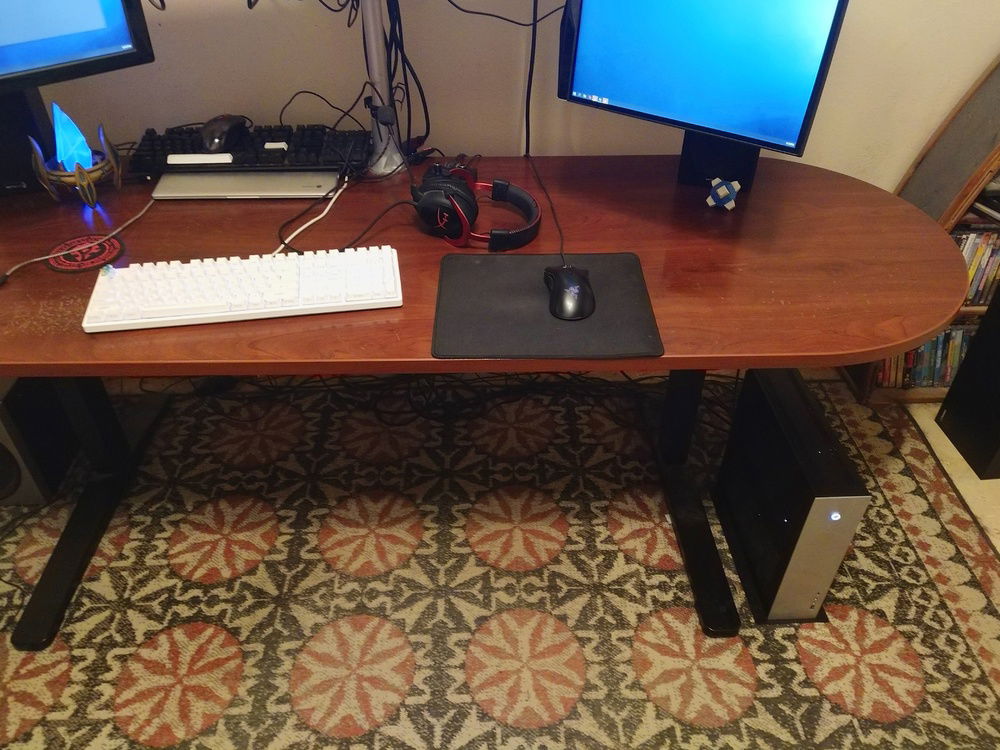 Sit/stand desk setup. Laptop and 2nd mouse/keyboard is for work. It's not the prettiest, but it's functional. Keyboard is Ducky One White RGB with Cherry Silver switches. Lubed with white lithium grease and 1.5mm O-ring dampeners. White double-shot front-legend keycaps.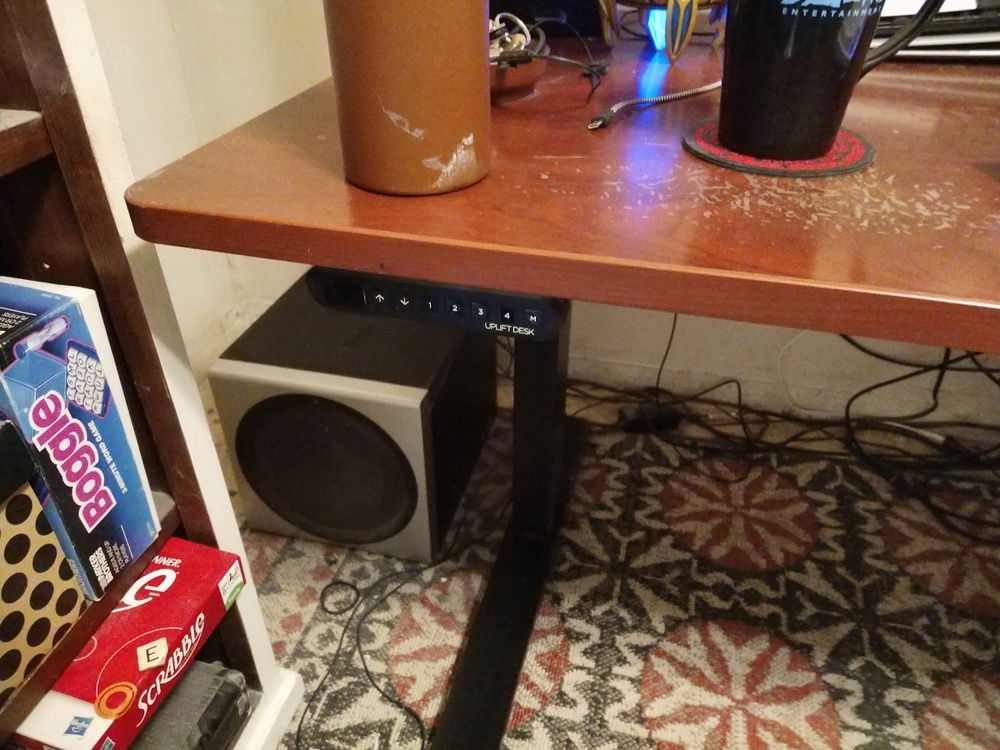 Logitech Z-2300, still one of the best subs around. I paired this with Dayton Audio B452 4-1/2" bookshelf speakers.