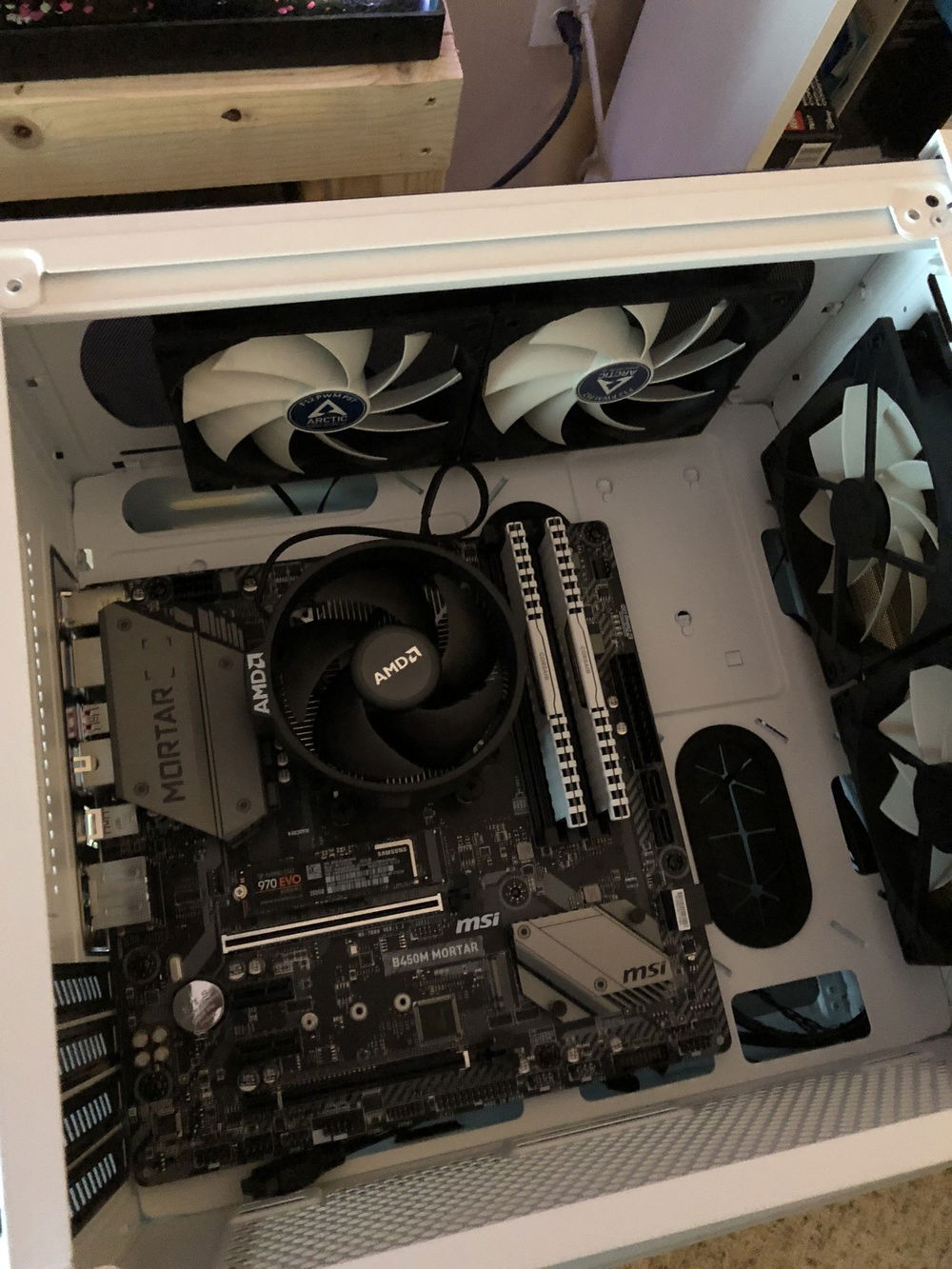 Board installed. These Arctic 120mm fans were just temporary. They definitely didn't provide enough airflow to account for the closed case design.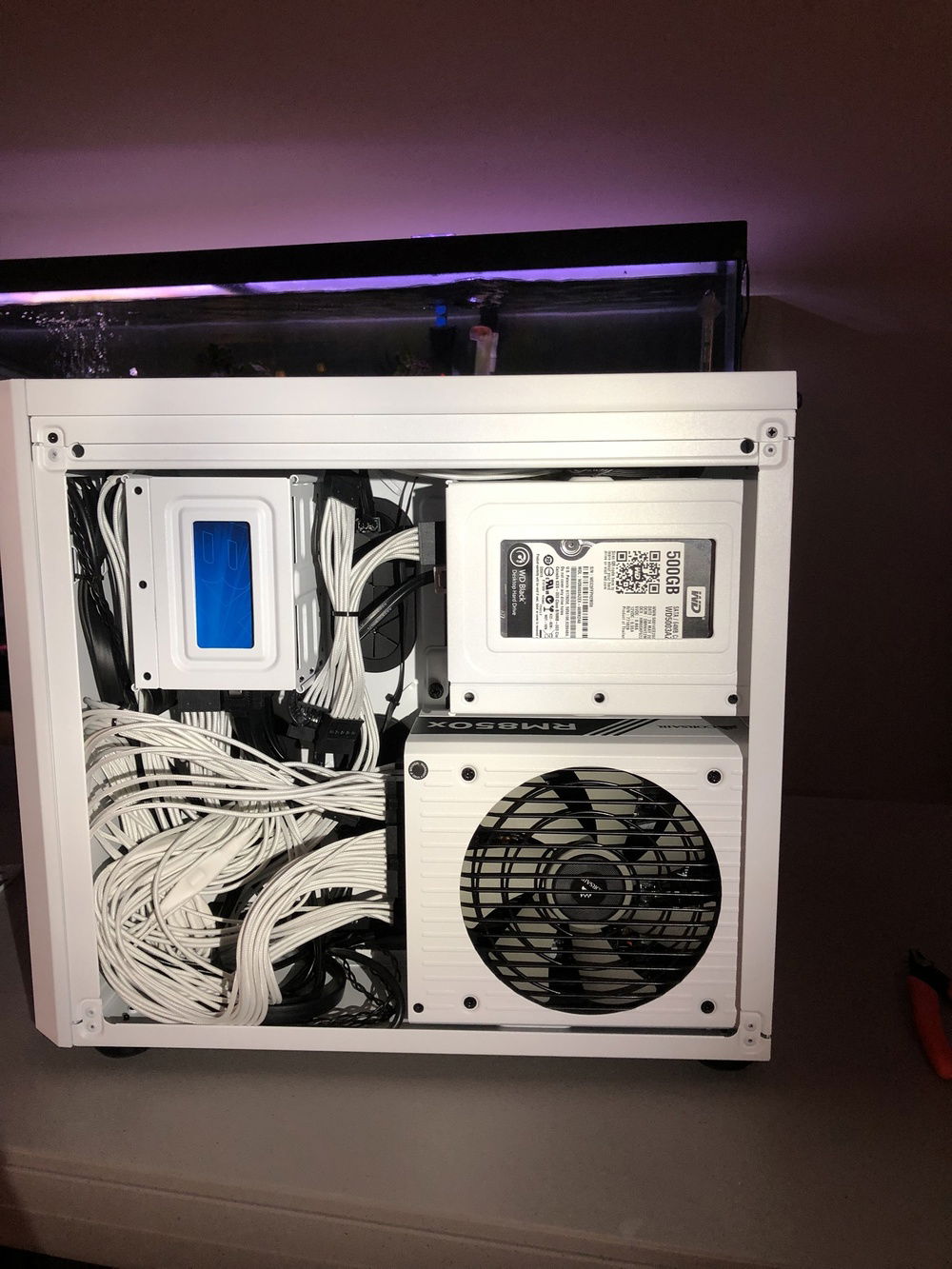 This looks like a mess, but things are tied up quite nicely.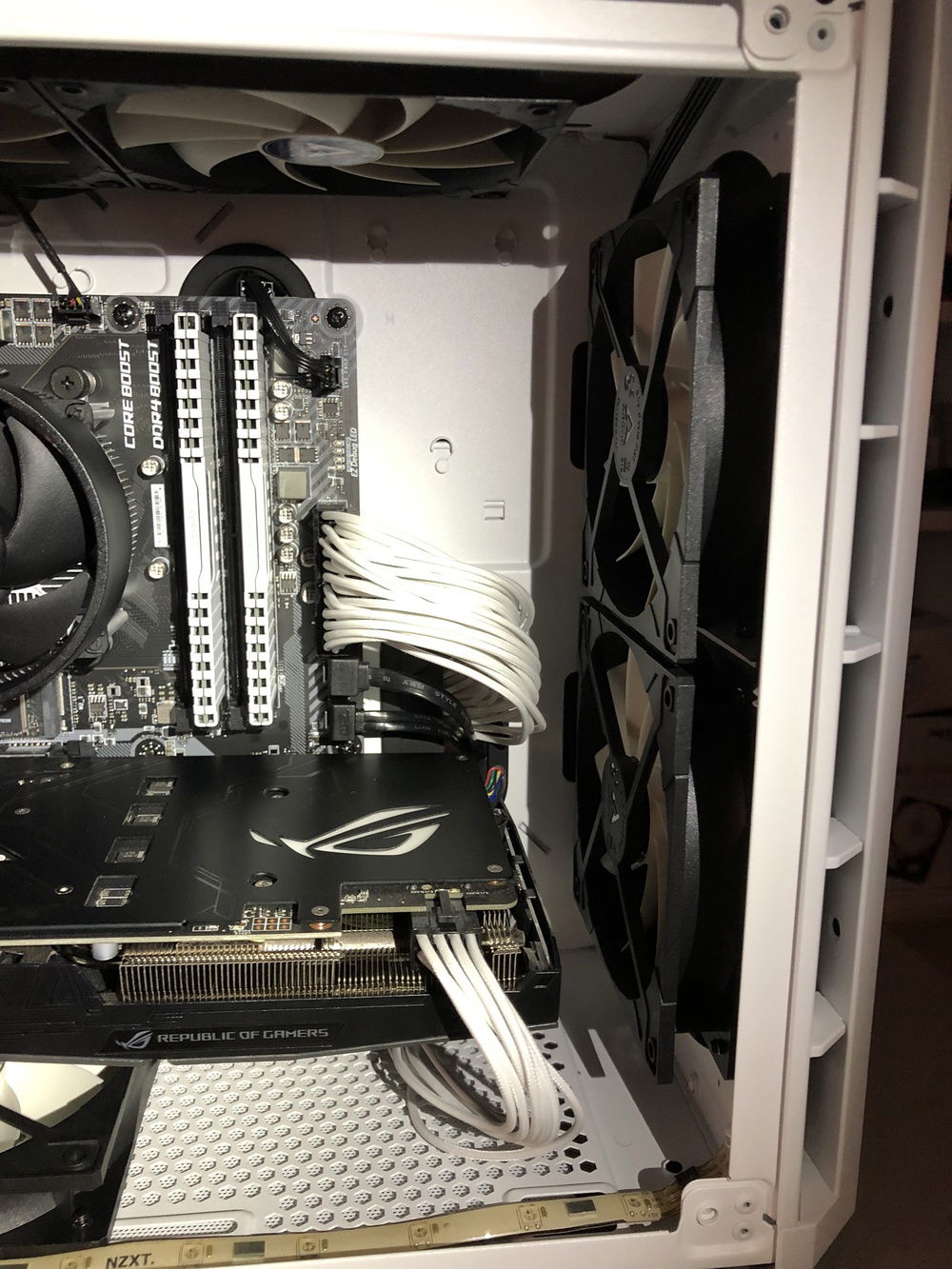 I really need to get combs for my cables. I kinda like the look though.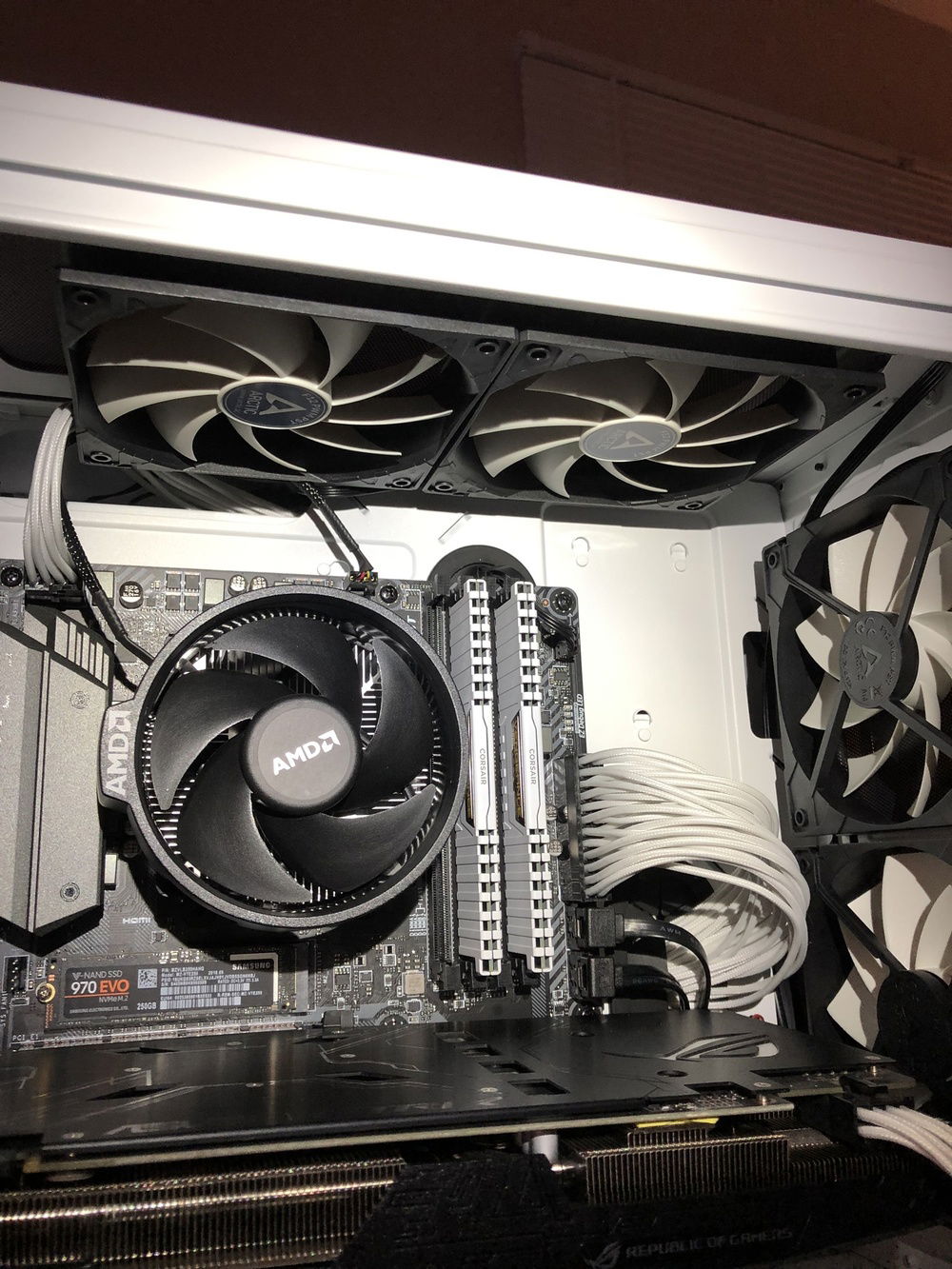 I wish I could do more with the CPU fan cable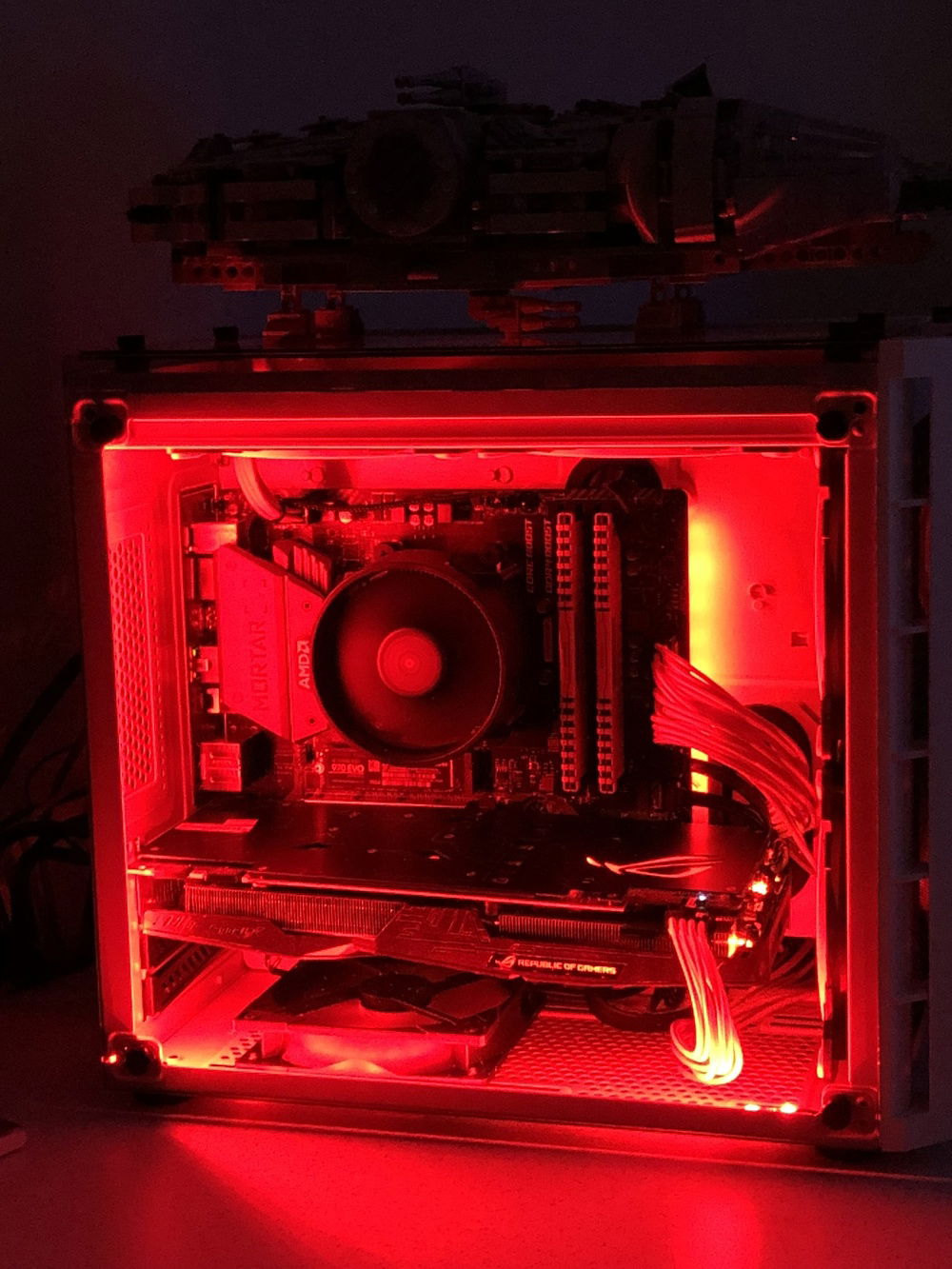 Yeah this is a terrible picture. I need to get some more finished versions.