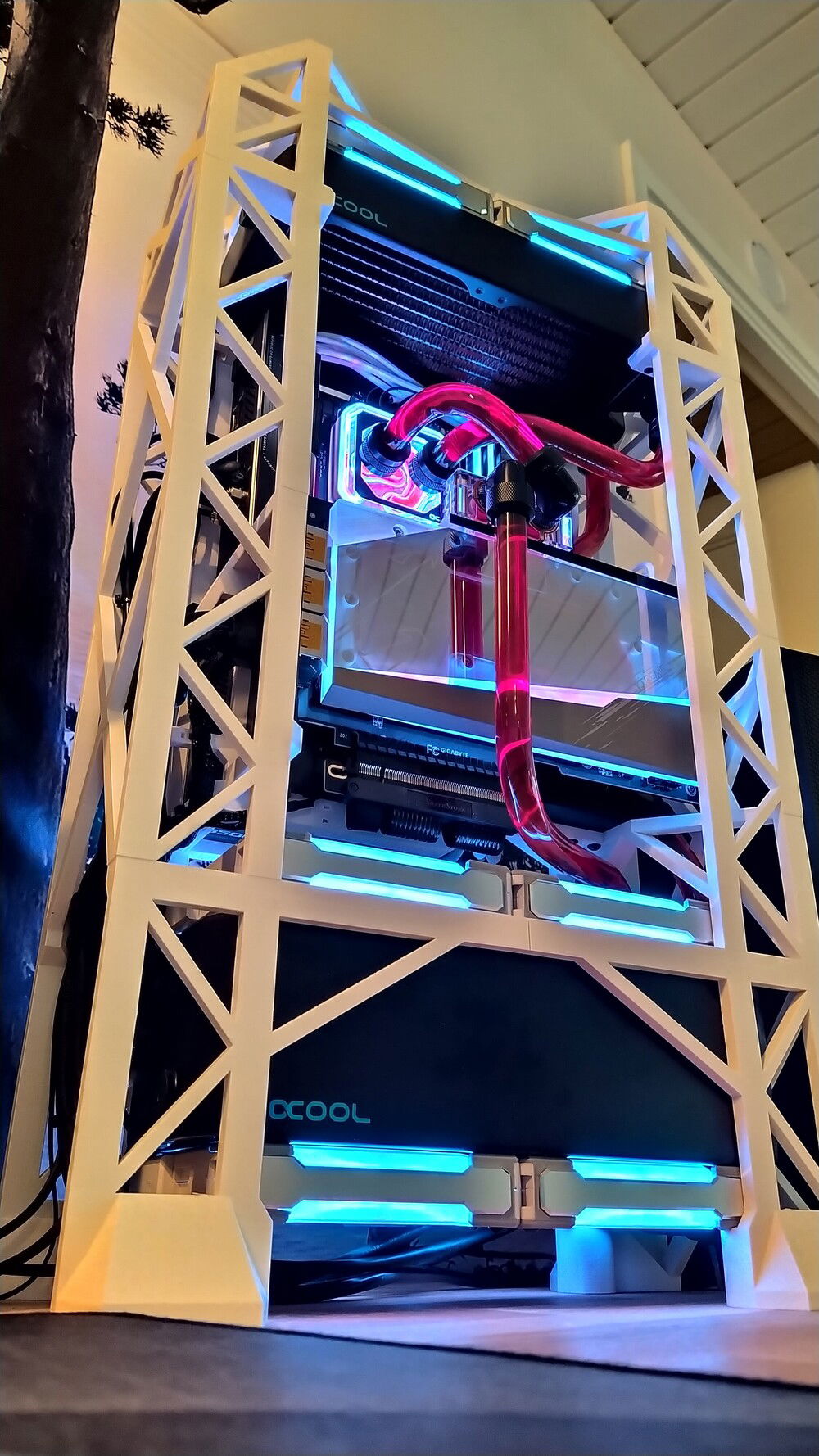 Twin towers standing tall!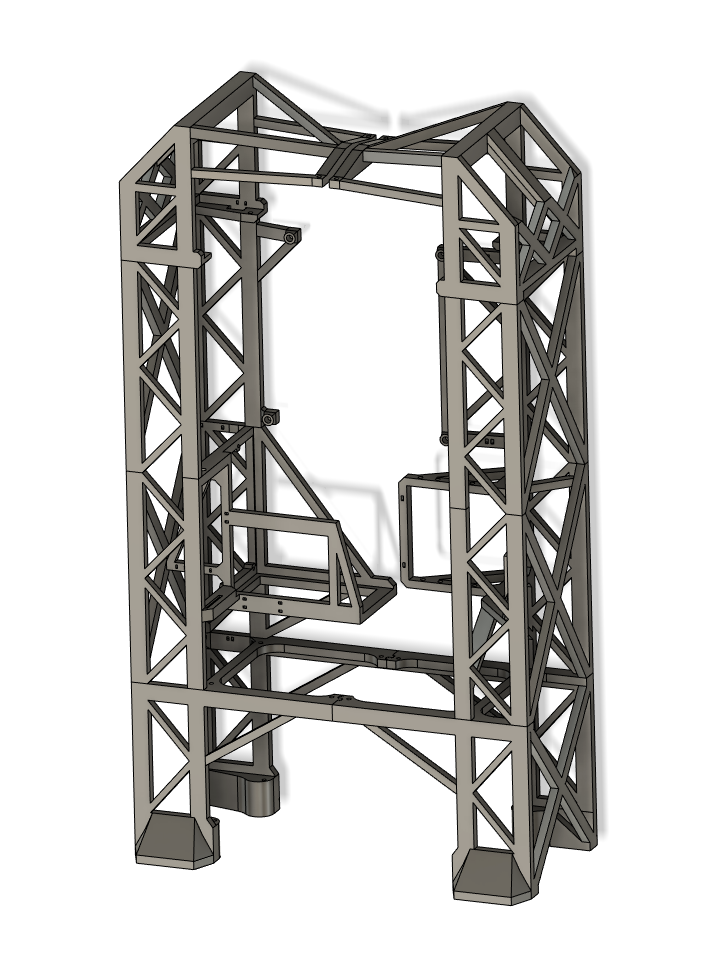 The two towers side by side.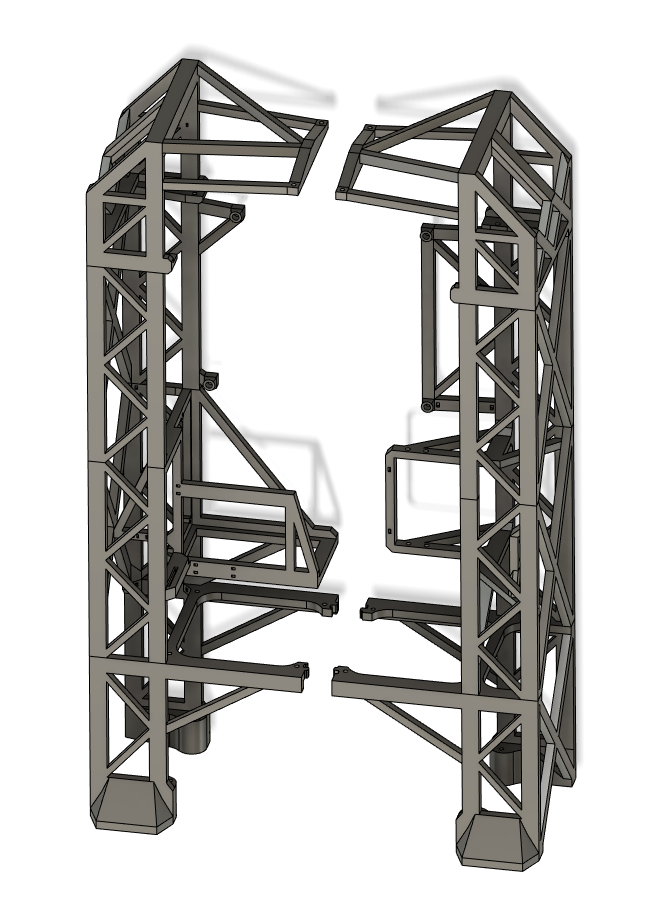 Front tower and back tower are actually not connected, they are only mounted to the rads, MB and GPU that keep them together.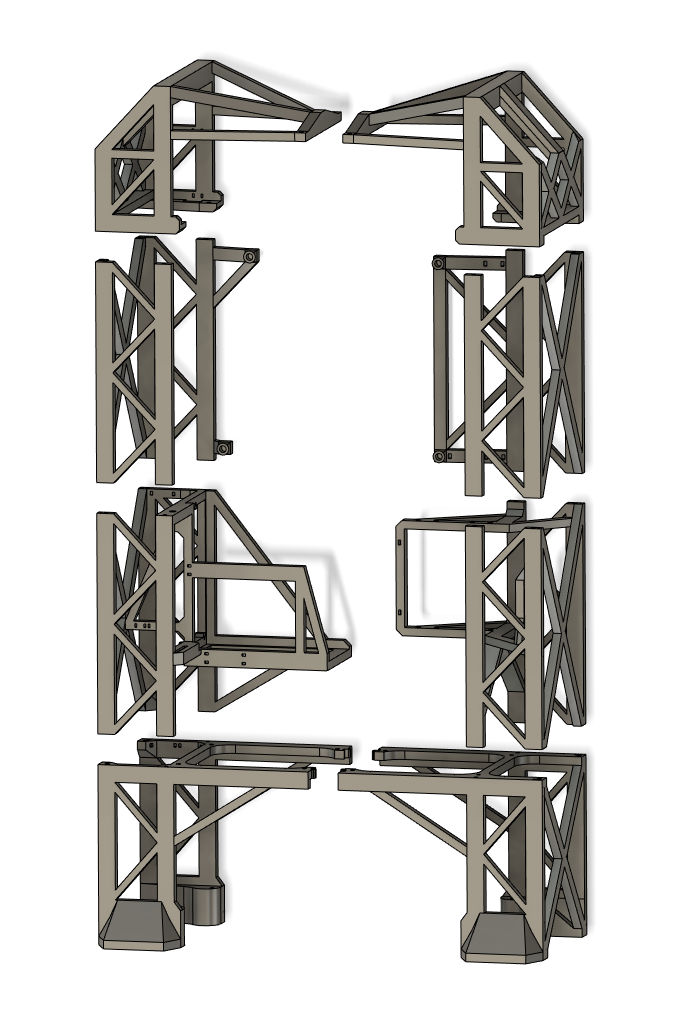 Each tower is constructed of four separate pars printed on a Prusa mini+. The parts are connected with four M3 threaded rods running through the vertical beams with threaded inserts in the top one and nuts at the bottom.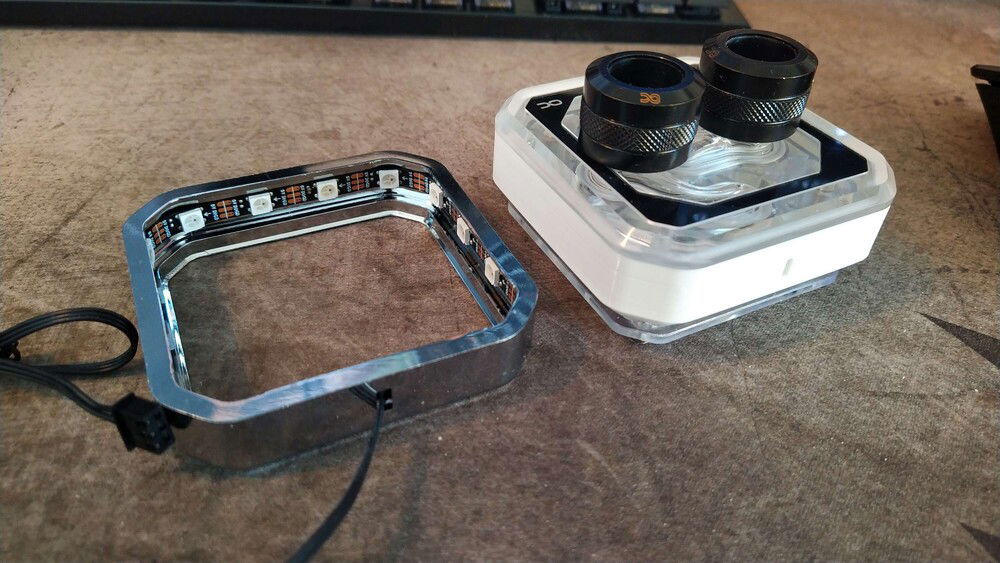 Took of the silver trim and made my own in white to match the case and refitted the led strip.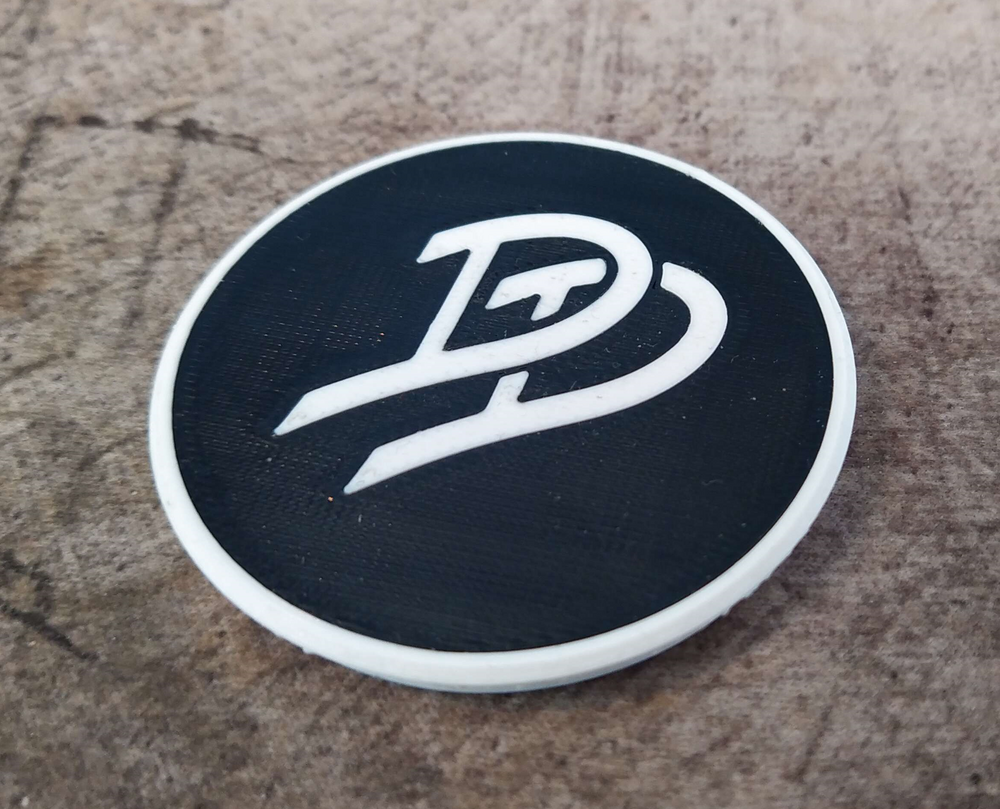 Made my own back lid cover for the pump. "DaKoma Design"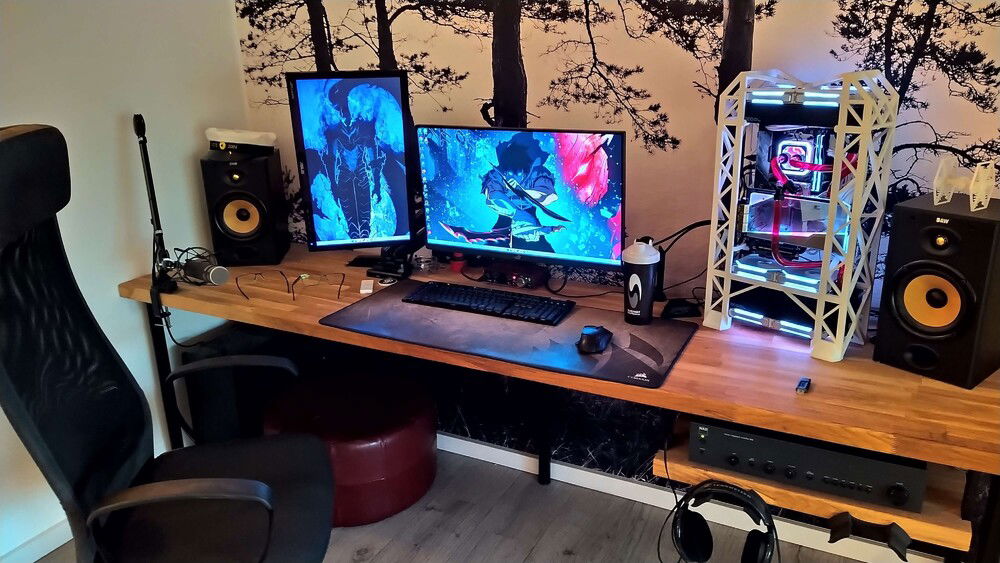 I think the design works ok with in my current gaming area.