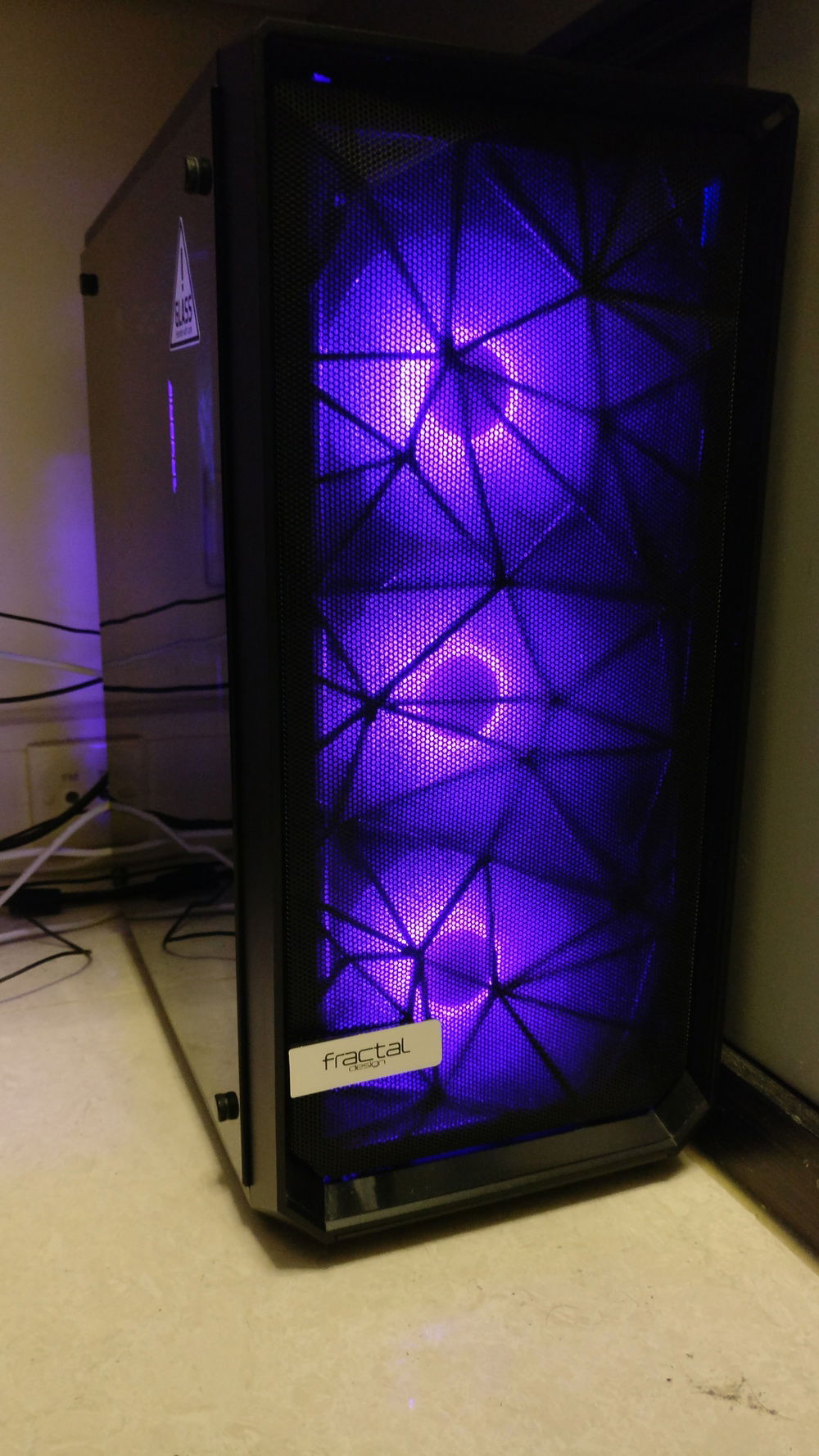 RGB Fans seen through front panel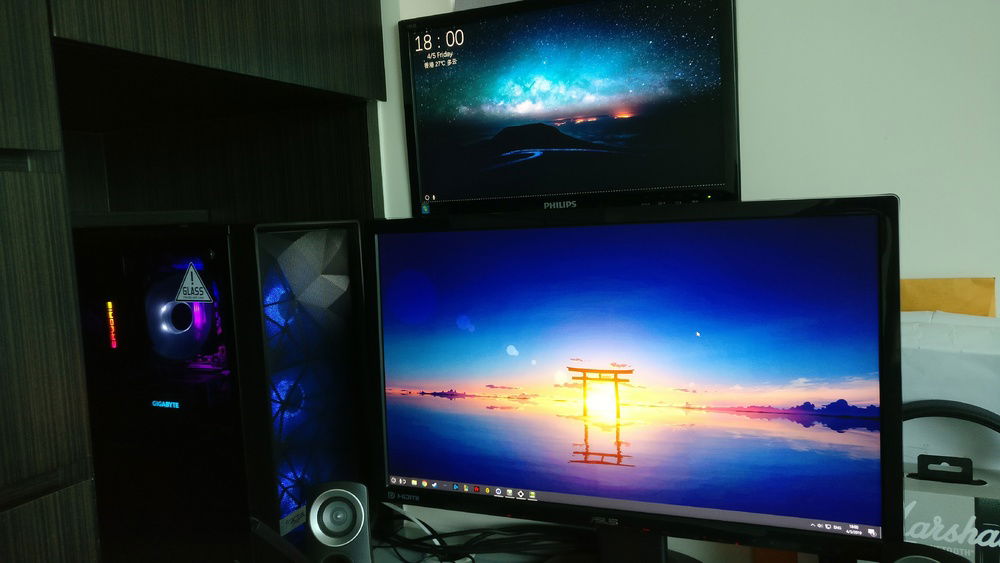 Moved tower onto desk. Dug up an old monitor for dual monitor setup, color matched the RGB with wallpapers as well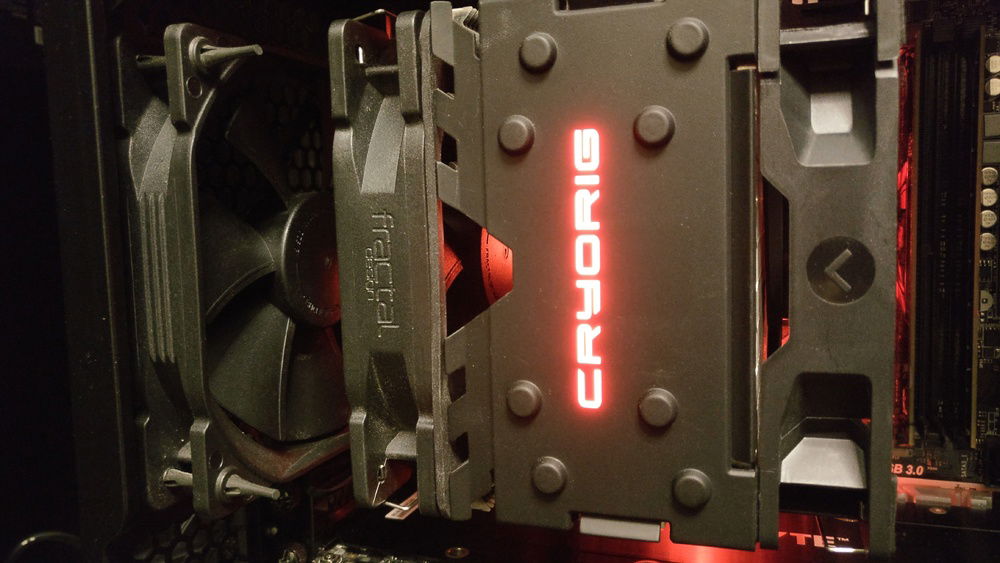 Push/pull because more fans never hurt right?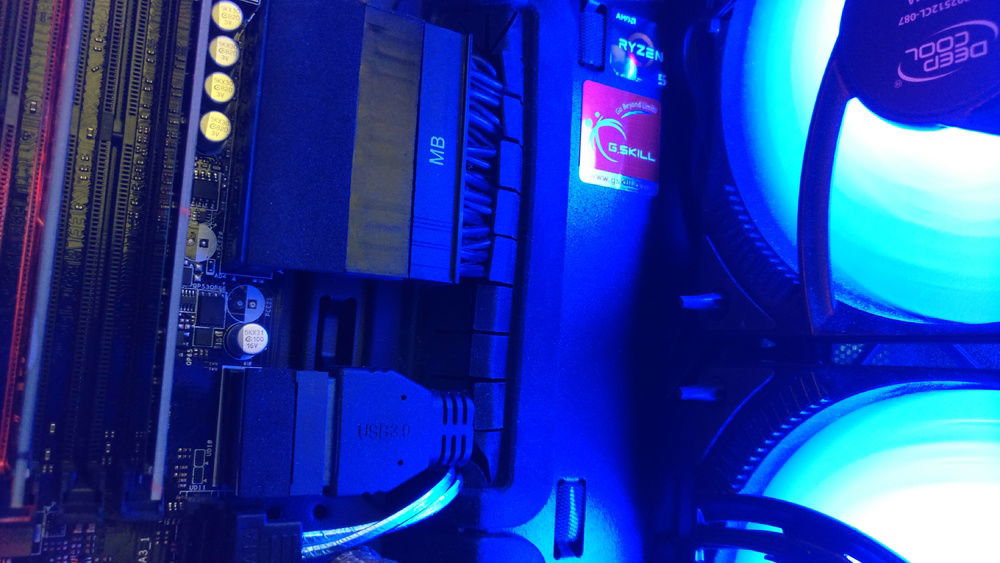 90° adaptors for the cleanest look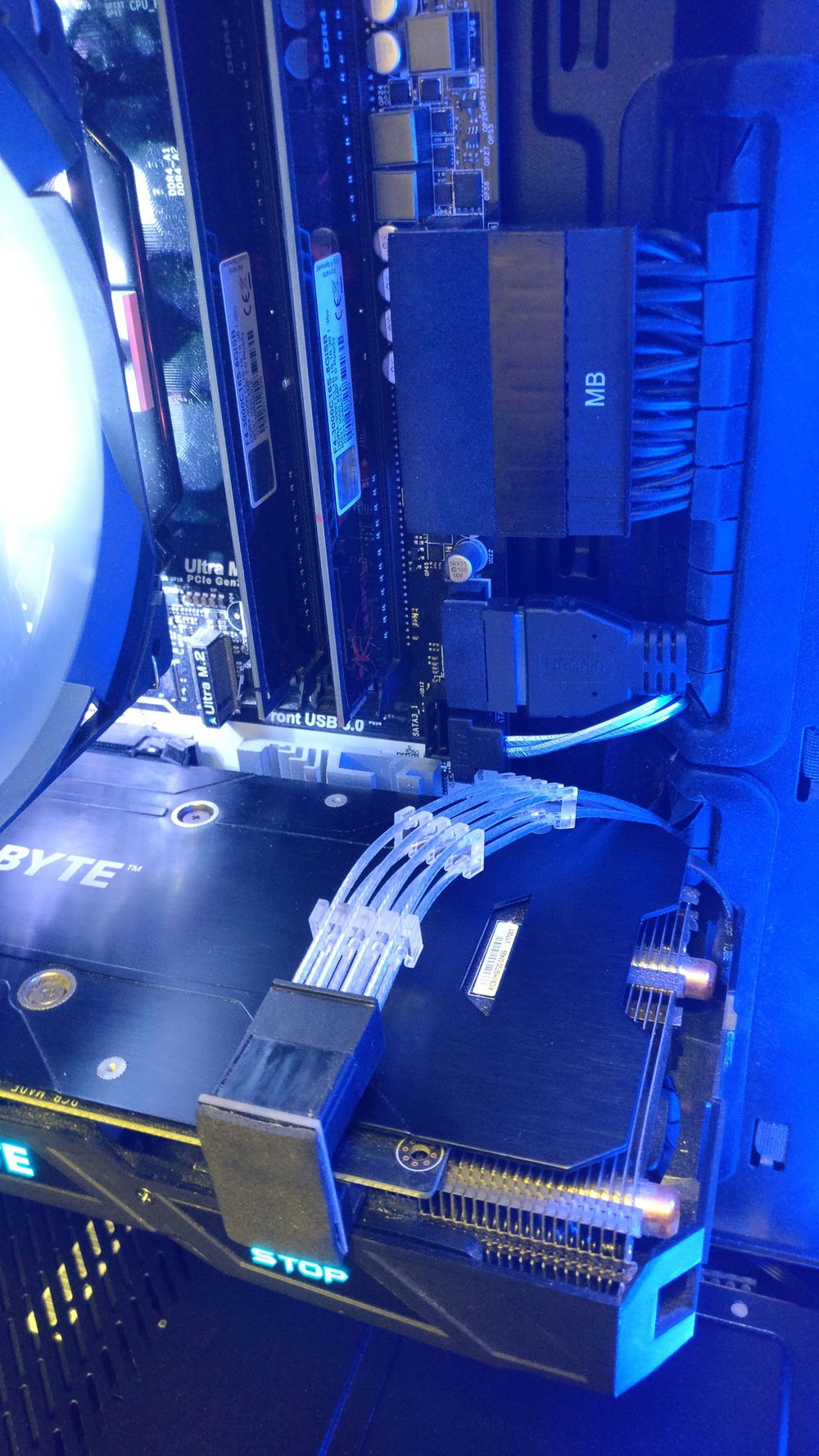 180° adaptor with custom length VGA cable. TBH I'd still prefer to not see the cable at all but it still looks better than the default one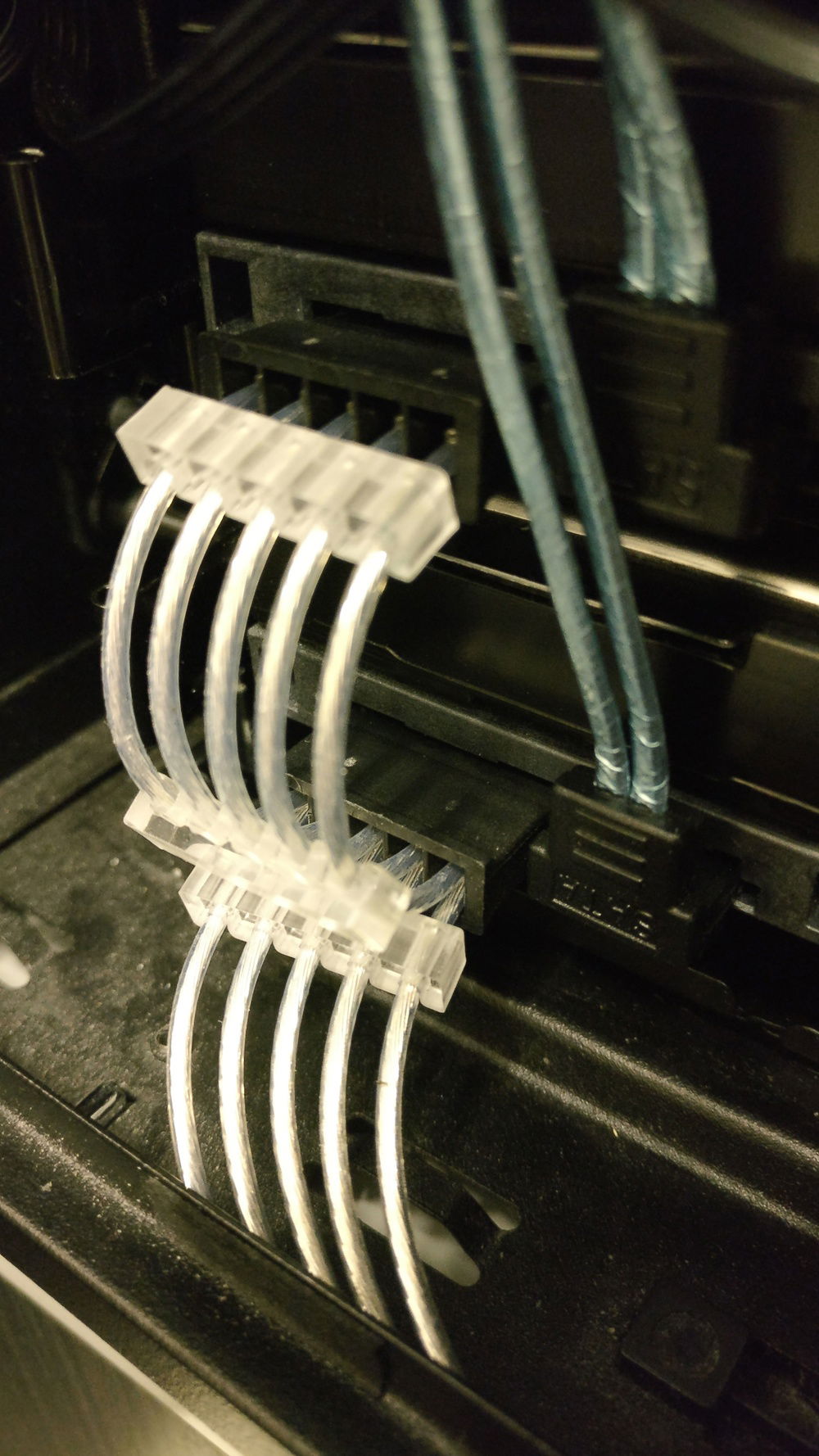 Custom 2x SATA power cable because I'm tired of having to awkwardly bend the 3rd plug out of the way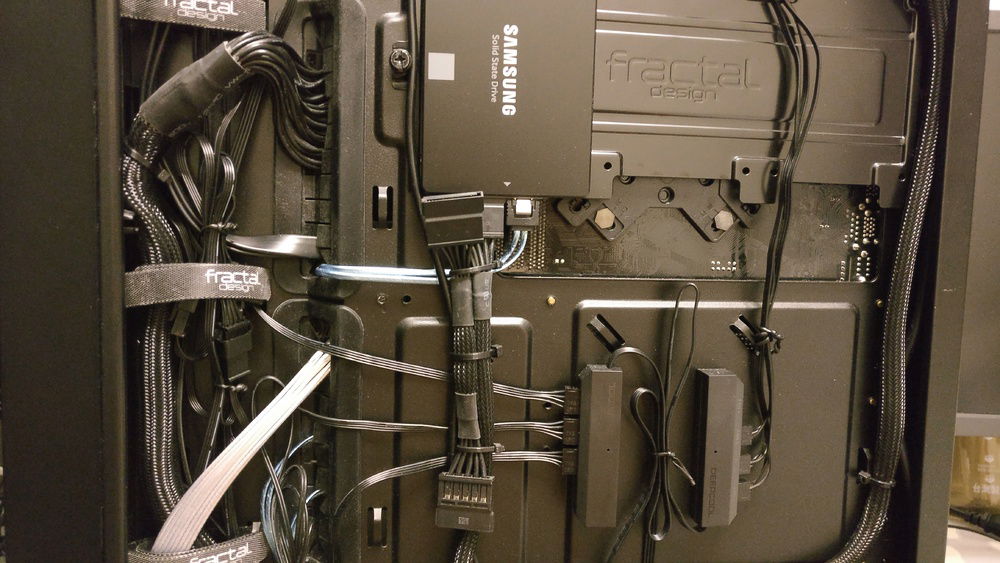 Decent cable management if I do say so myself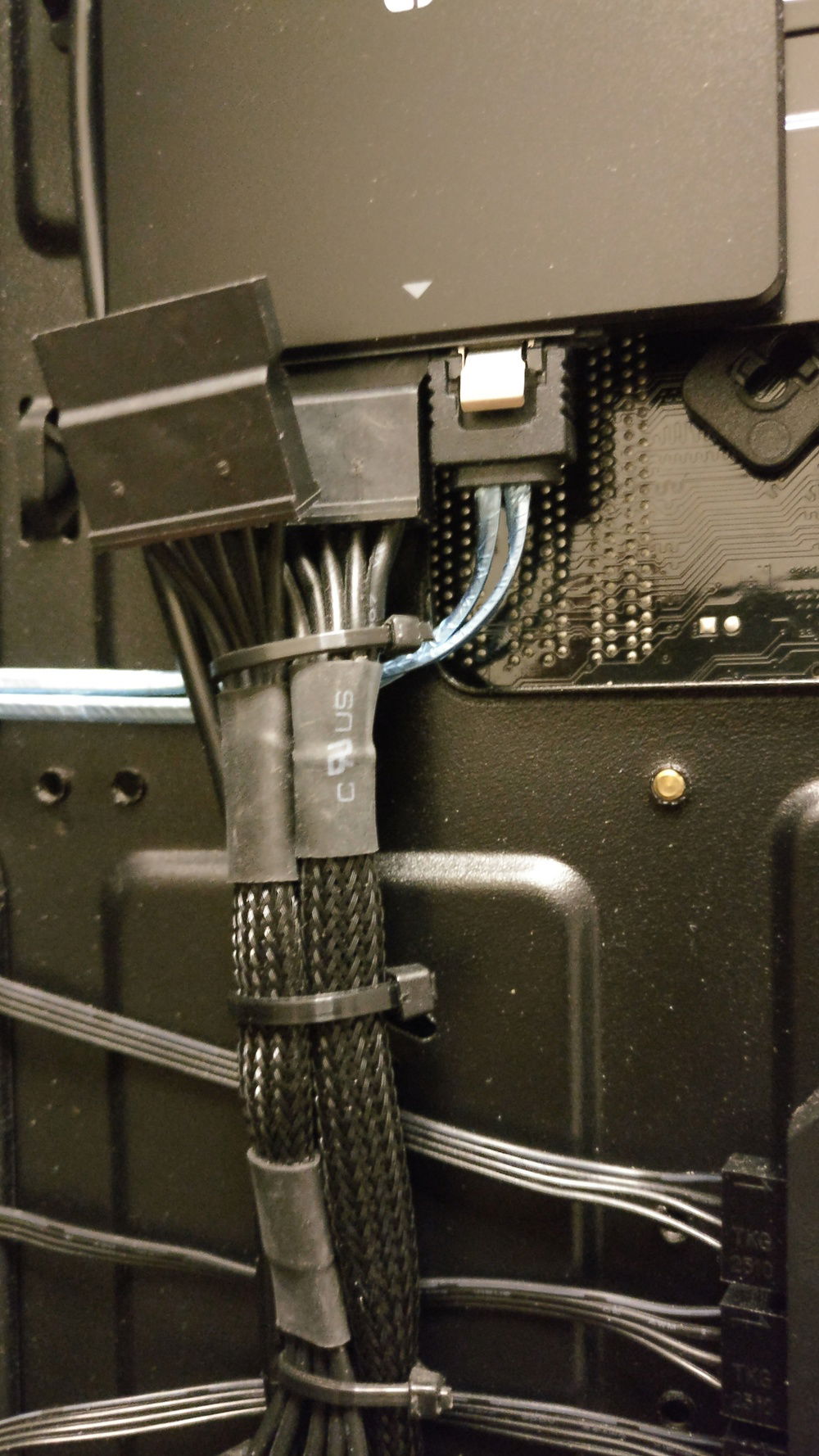 Taming the 3 headed beast with the almighty zipties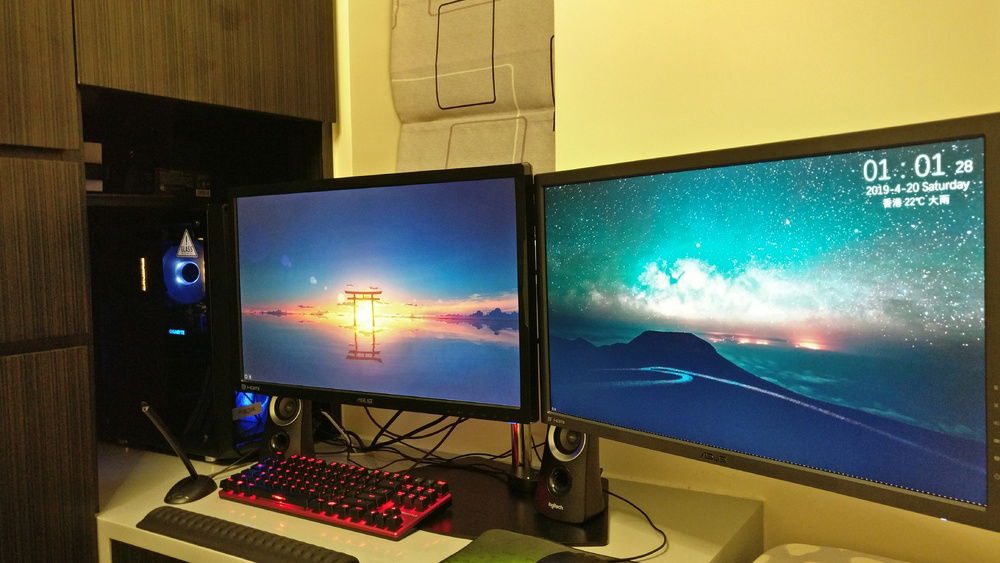 1080p 144hz and 4k 60hz mounted on full motion arms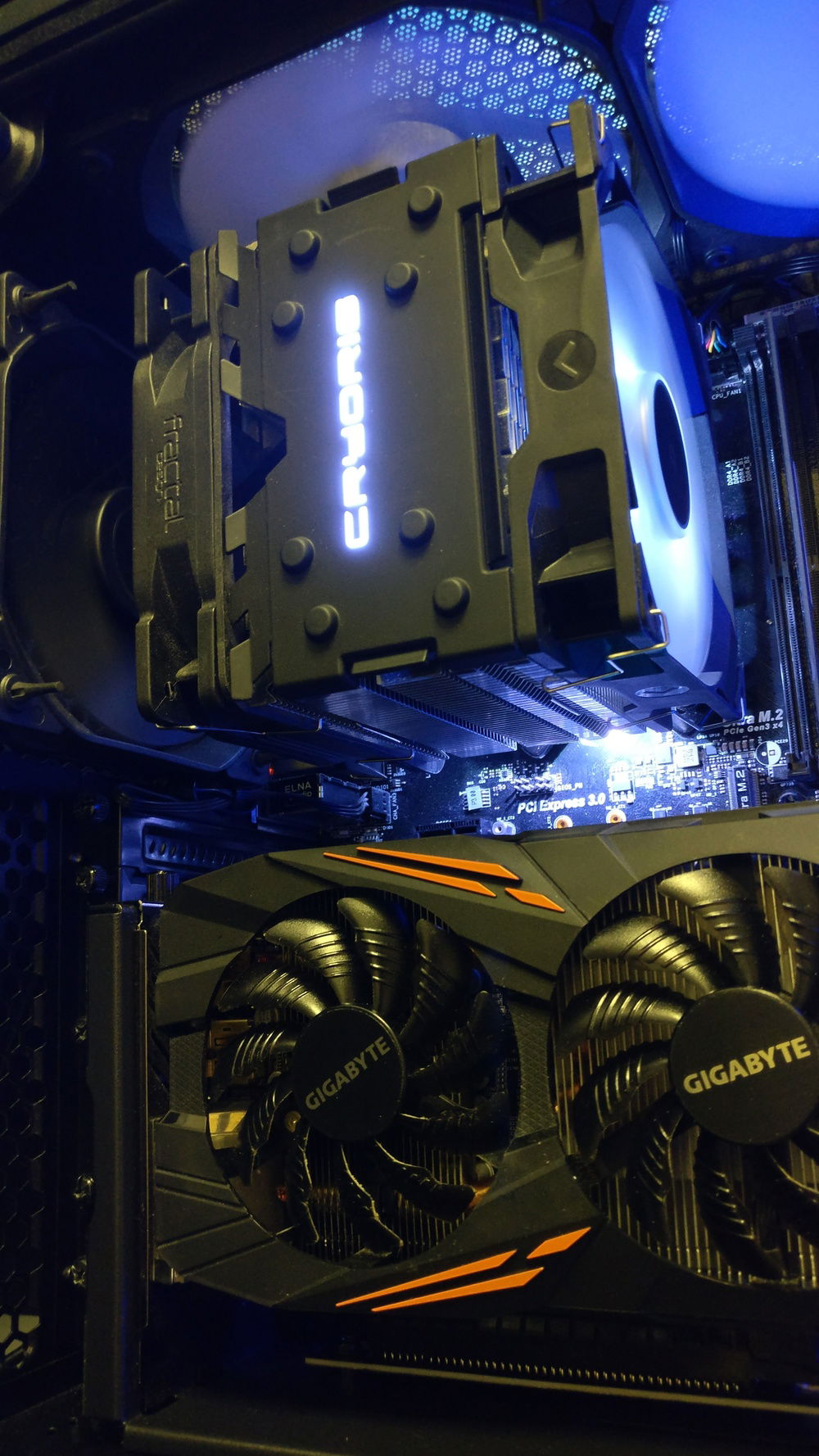 Vertically mounted my 1070 with NO increase in temps. Magnetic mount allows for more than 2 inches from the glass panel and I didn't even need to cut up my case with the 90° plug display port cables that I'm using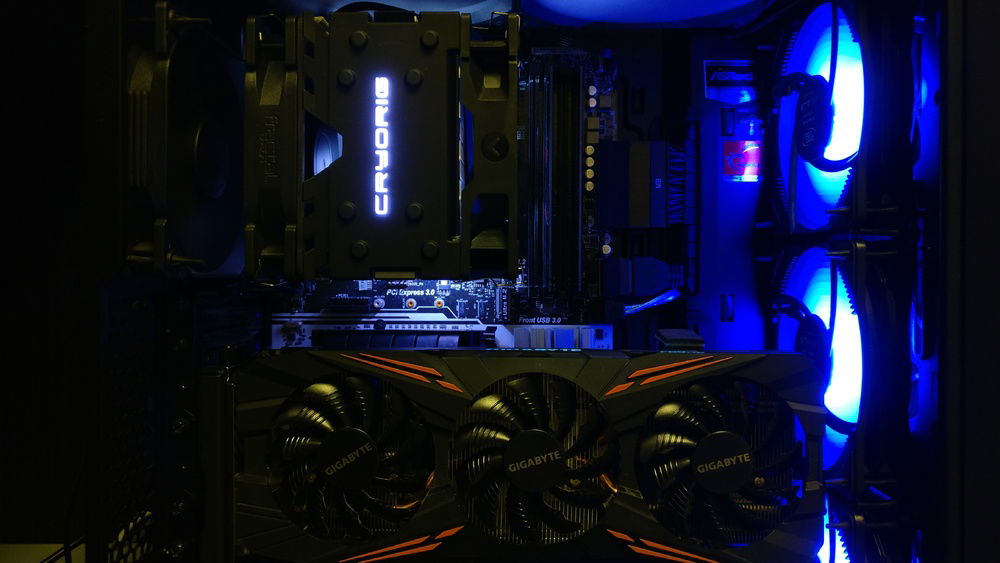 But now that the fans are facing the window instead of the Gigabyte logo I might have to add some LED strips to light the whole thing up since it's a little too dark to see atm, especially when the dark TG panel goes back on. At least the cables are hidden now.