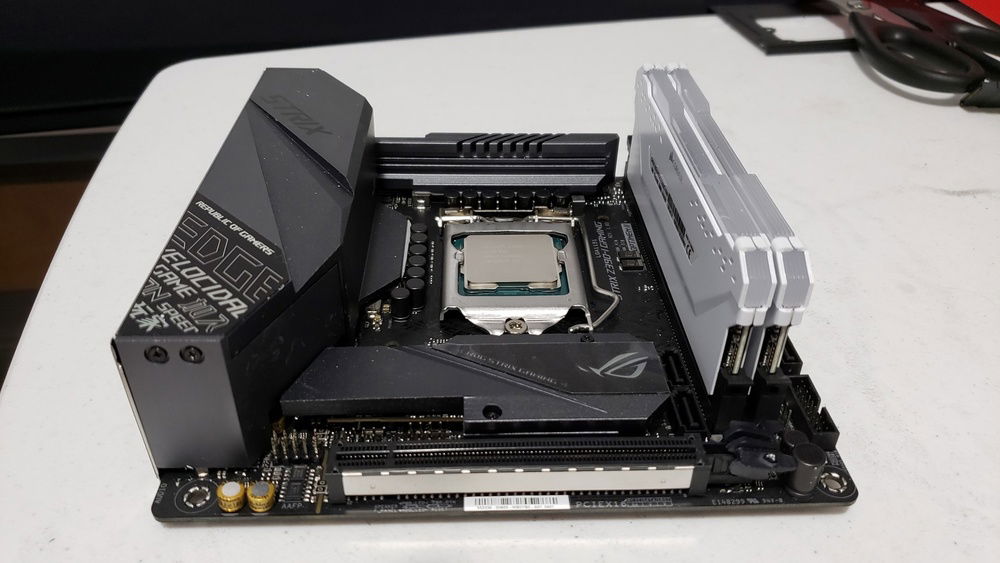 ASUS Z90-I Gaming Motherboard. Excellent quality.
Top fan in Exhaust config paired with LL120 RGB fan on the inside on a Push Pull Config. This was done to keep all RGB LL120 Fans facing the inside. Bottom Fan as Intake. Temps: 63 celsius After 2 hour Aida64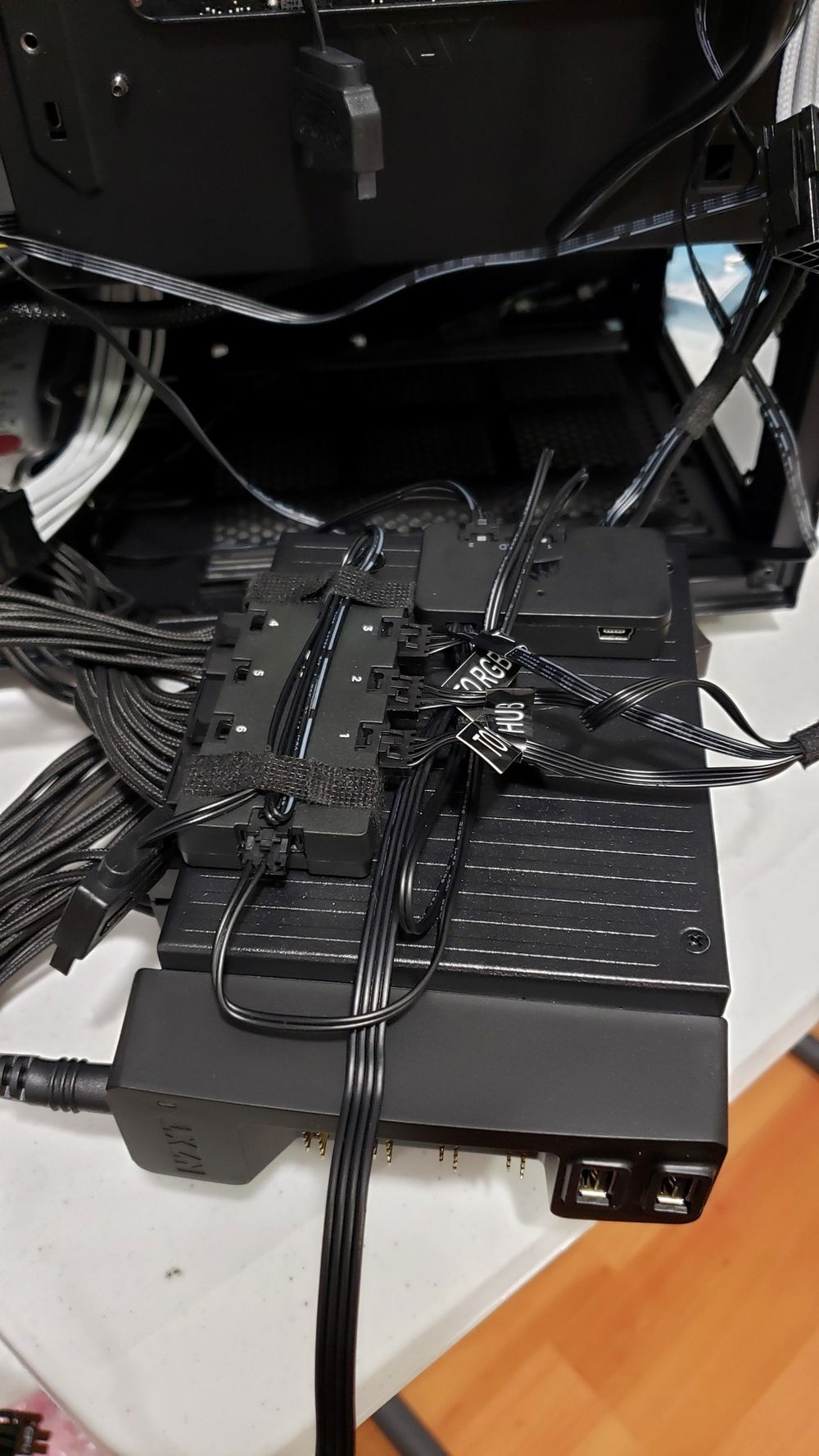 Dual sided Tape was used to attach the Corsair Fan controller and the Lightning Node Pro (For LED Lights). fit nicely on top of the SF600 PSU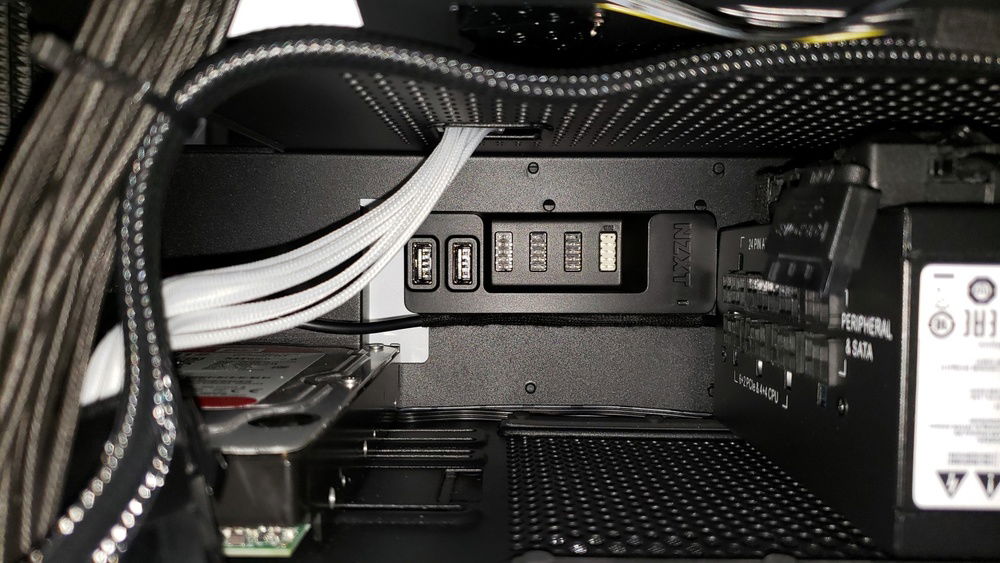 NZXT Internal USB Hub. Is magnetic, but magnet isn't really that strong so I Dual Sided taped it to the sidewall of the case. Allows me to use the Lightning Node Pro and the LED from the H100i AIO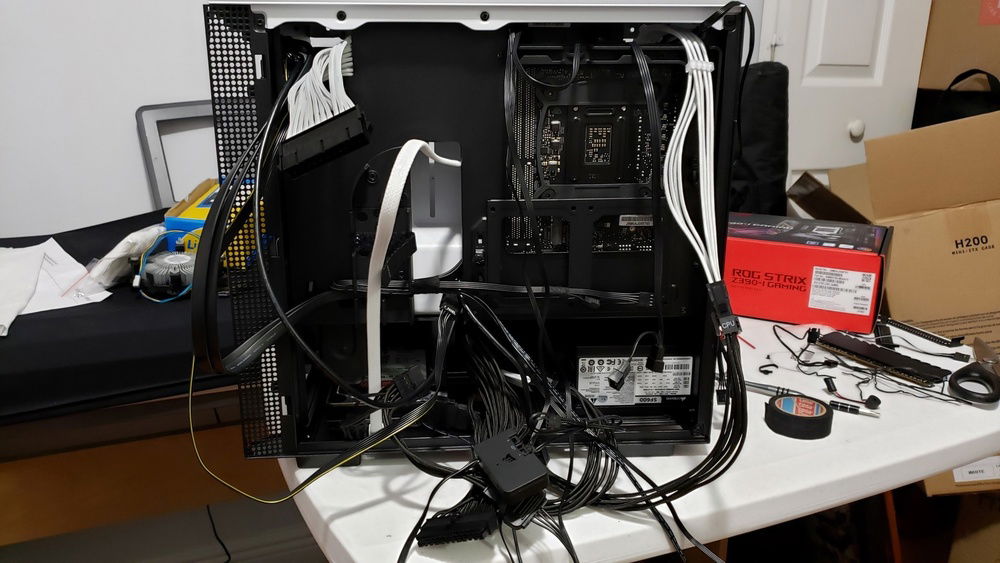 Cable Nightmare! grabbed a beer and started the cable management.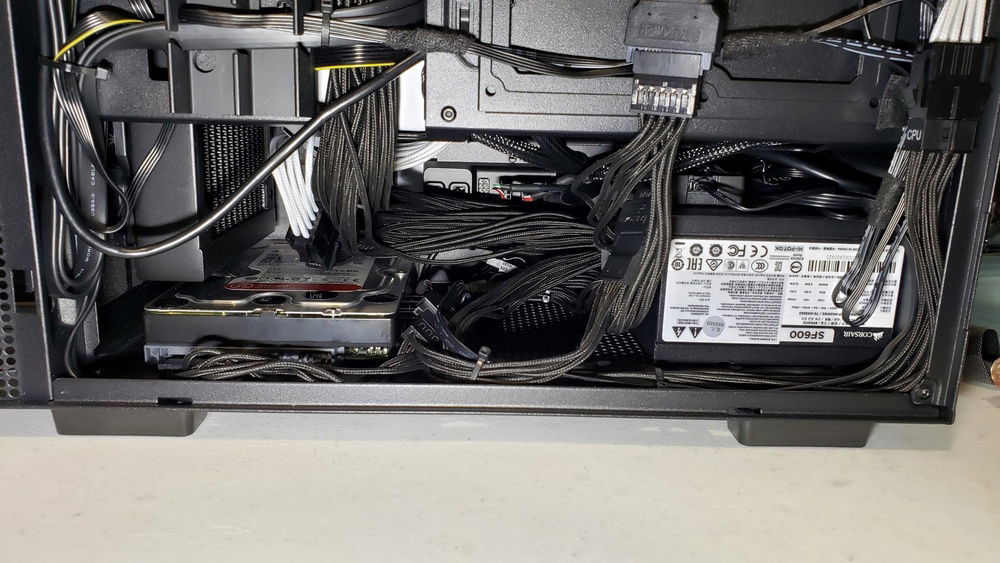 Zip-Ties (tweezers) are the next mans best friend, for cable Management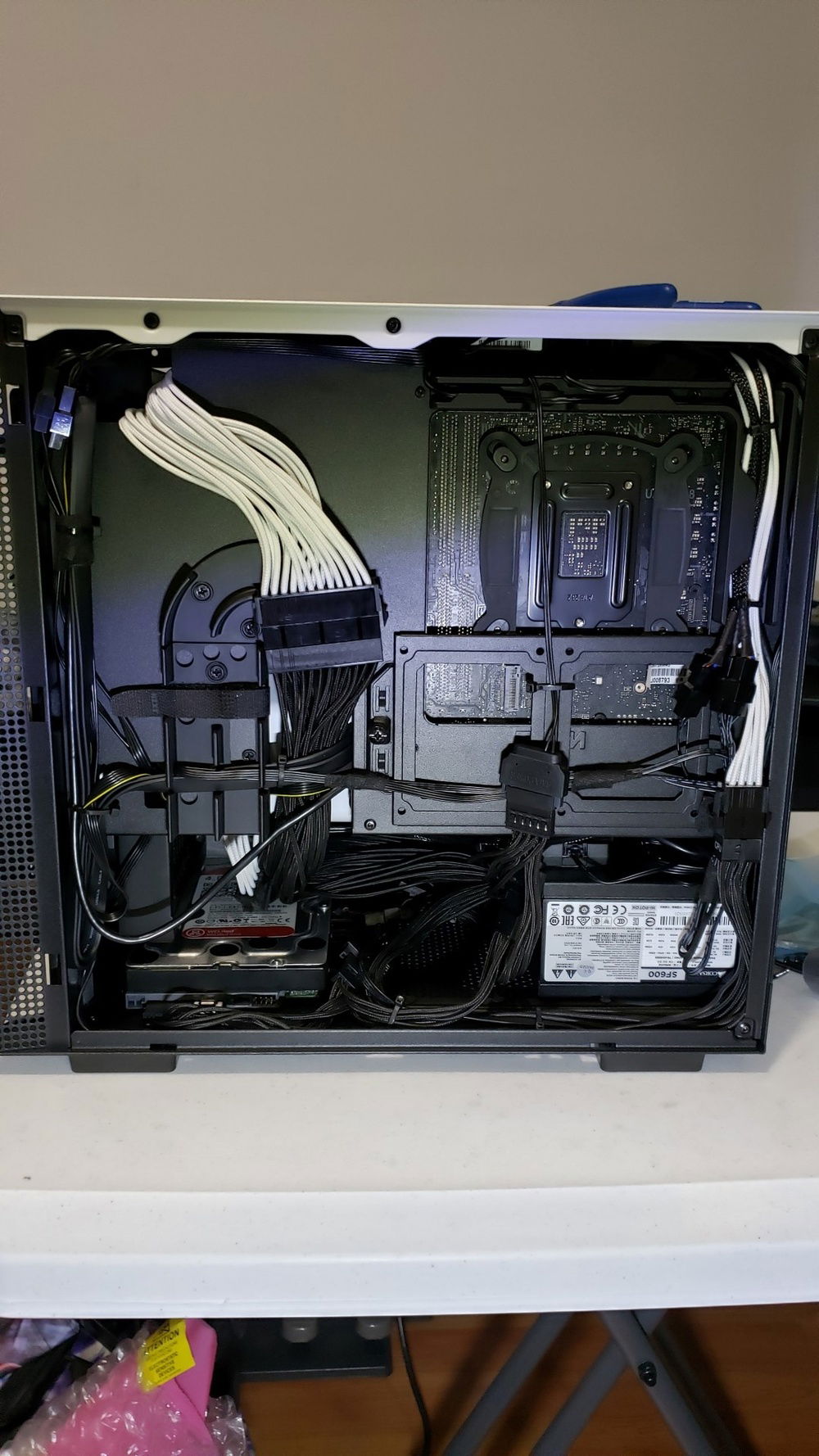 All Done. It's the best I can do, at my current level. But I think I did just fine.