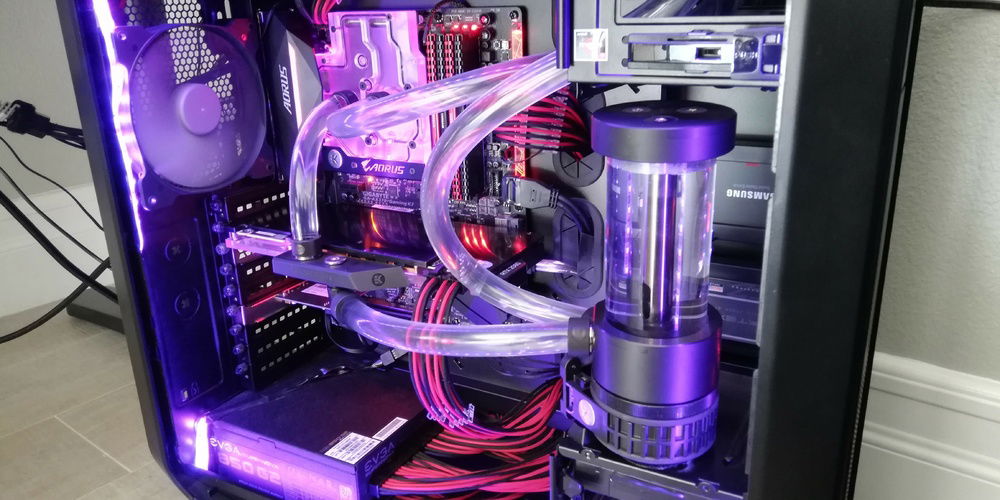 System on and lights set to blue and red.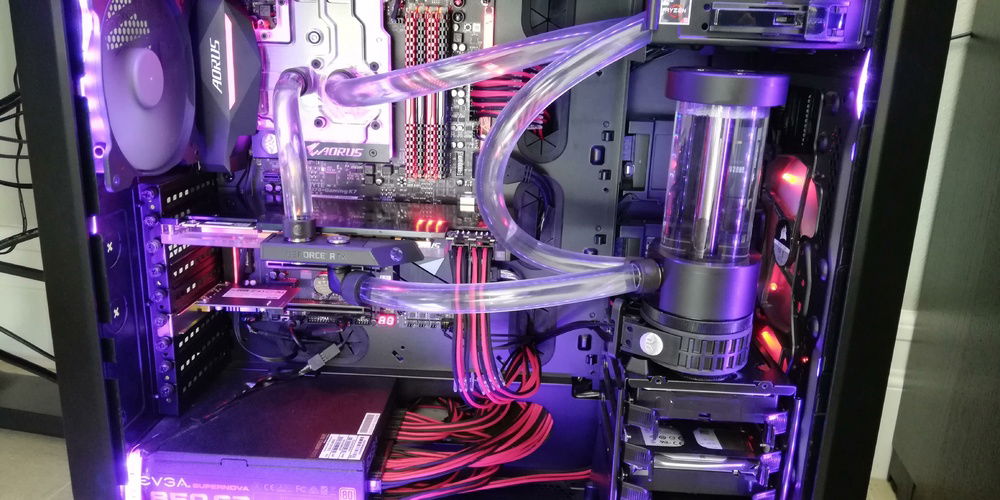 2nd image of system on with lights set to blue and red.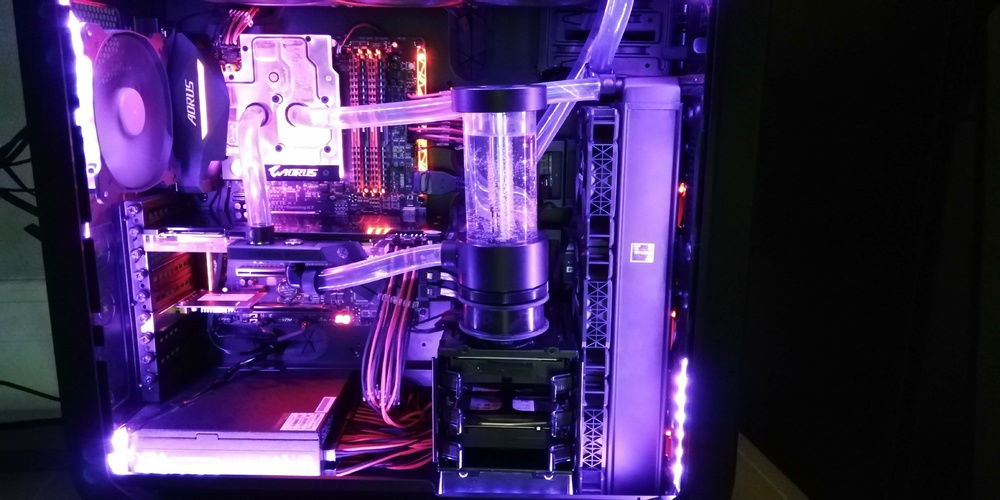 A second 3x120 rad added to the front. It's a Hardware Labs L series Nemesis radiator from Performance PCs.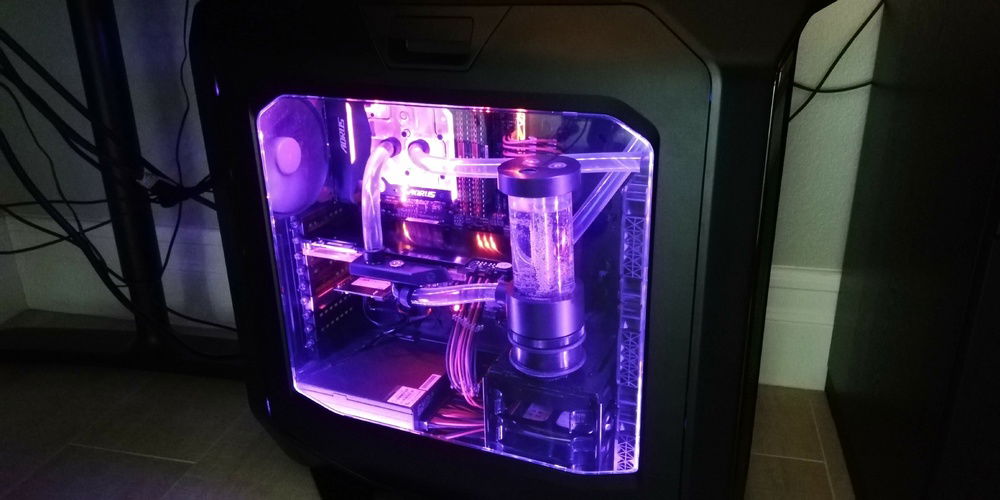 Still bleeding but the temps have dropped by about 7 degrees on the 3900x and about 9 on the RTX 2080.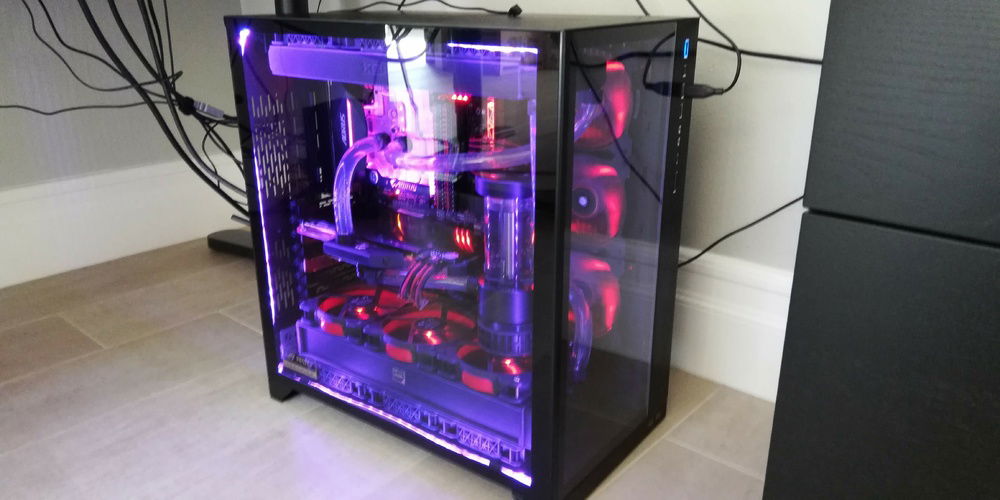 I decided to go with the Lian Li O11 Dynamic XL. This case was a pleasure to work in and use. I've really been pleased with this case and I can add a third triple fan radiator as well in the future.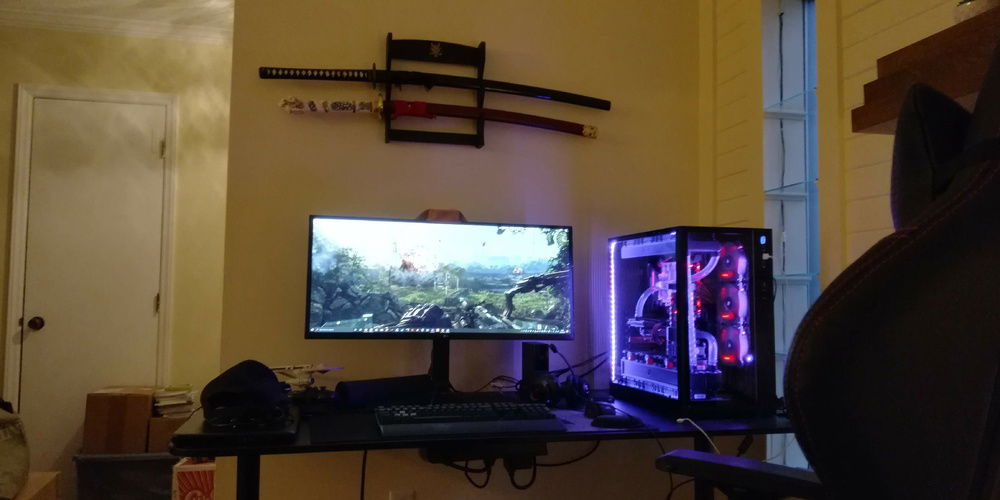 My desk setup with the new case in our new house.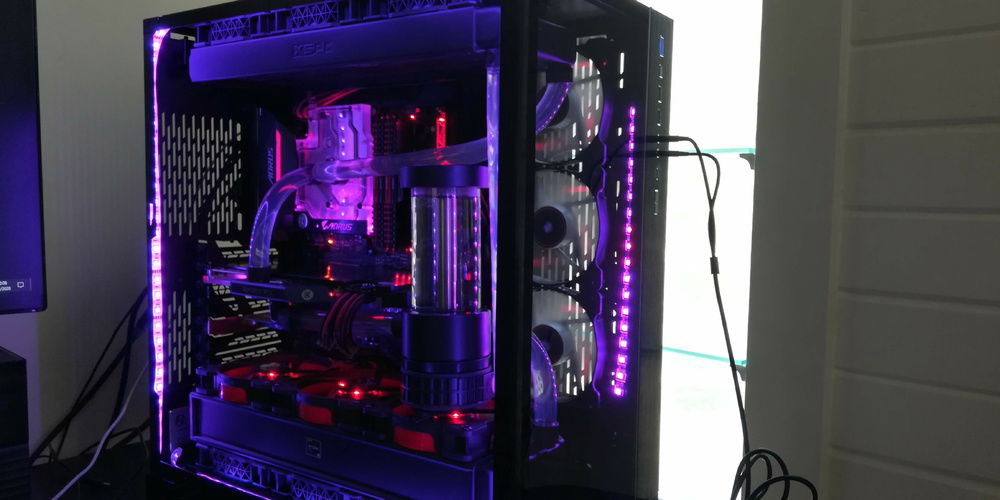 With the side panel removed for less glare.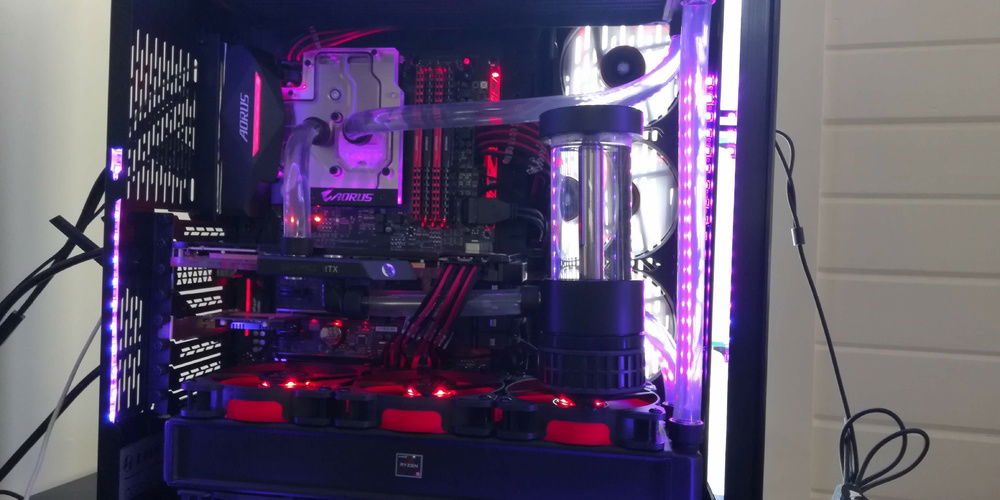 A better view of the internal setup.