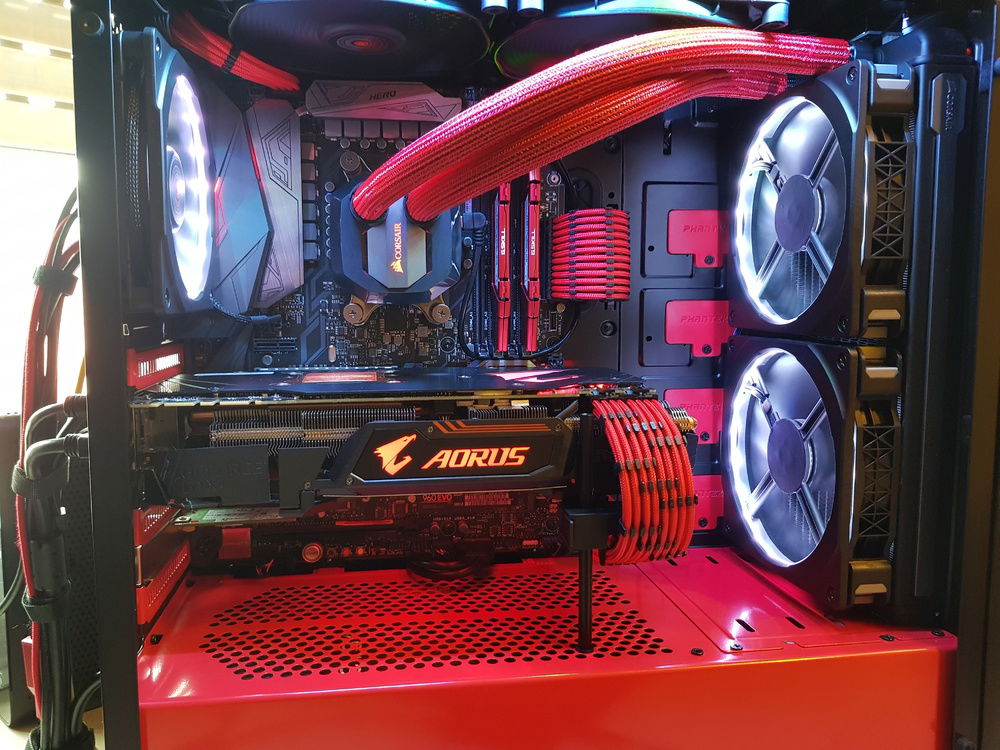 I usually keep the RGB to white, to beautifully illuminate the inside.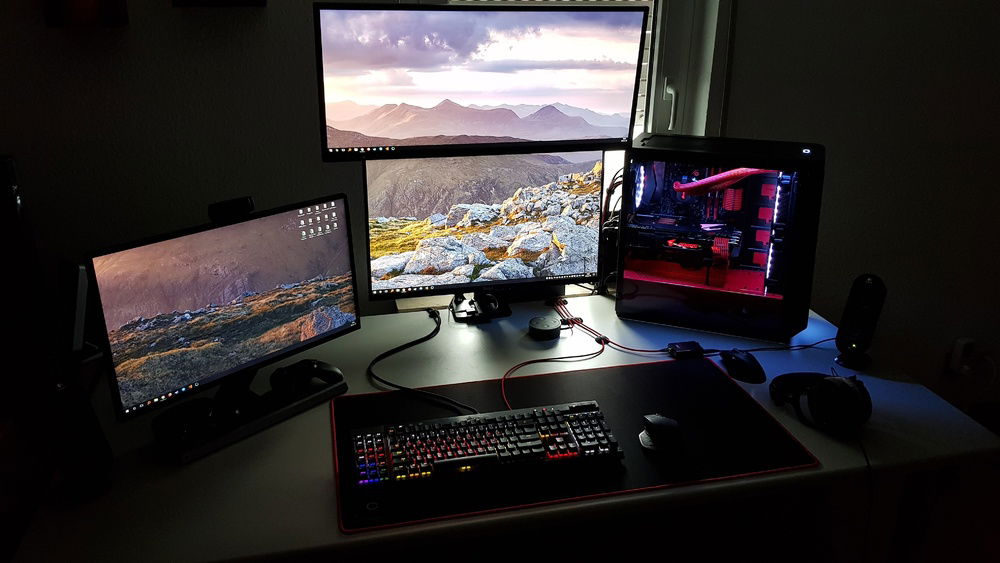 Yes, I use two mice. The G700s for gaming and the MX Master for everything else. I've optimized my monitor layout since taking this picture, but I wanted one where my desk is clean.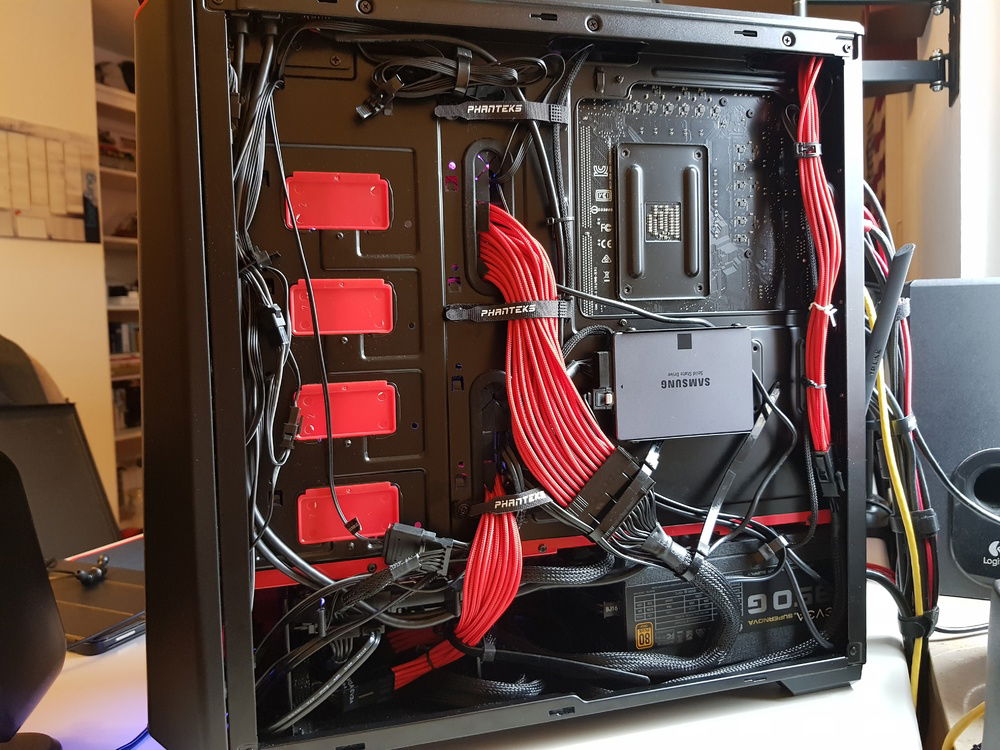 Do not do what I did and try to cram this much crap into the P400s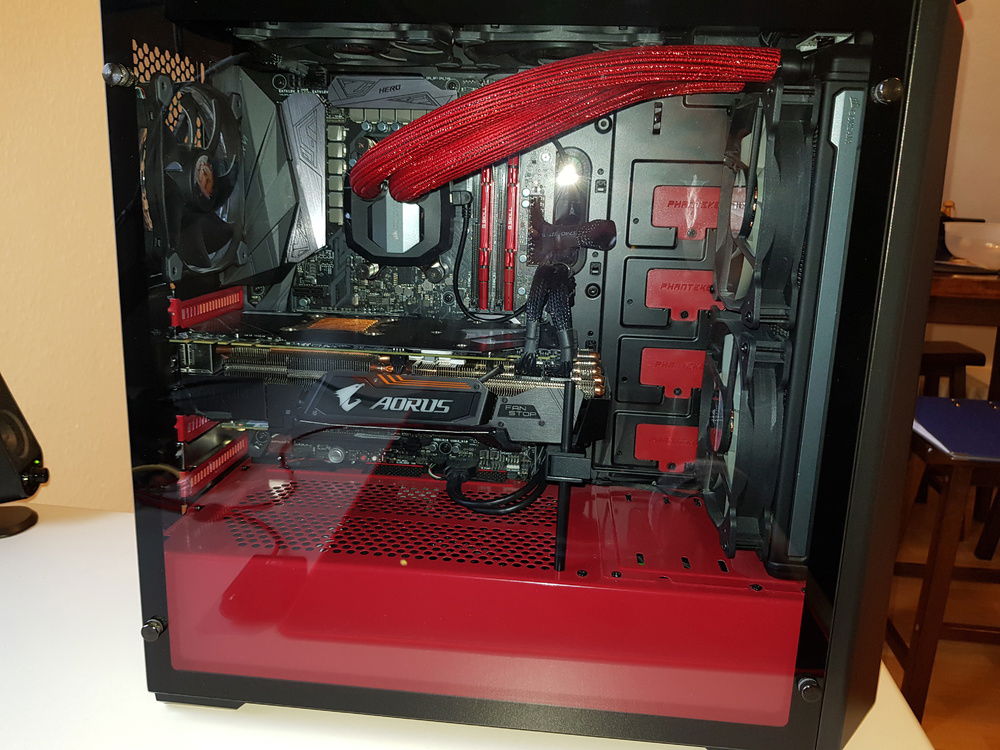 This is what she looked like before the upgrades.