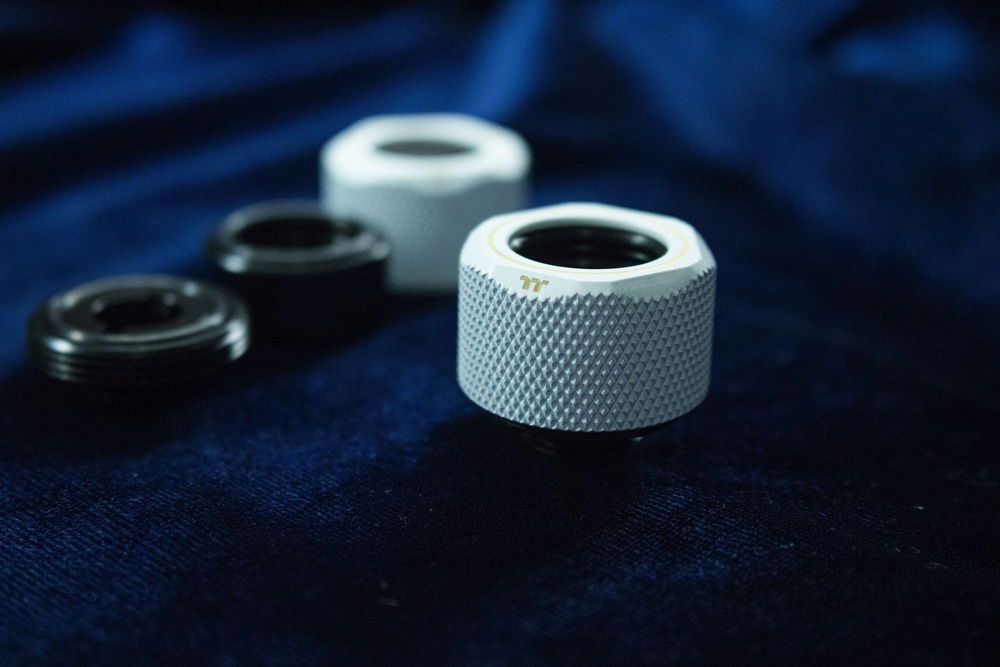 A close up of the C-Pro 16mm OD Fittings by Thermaltake.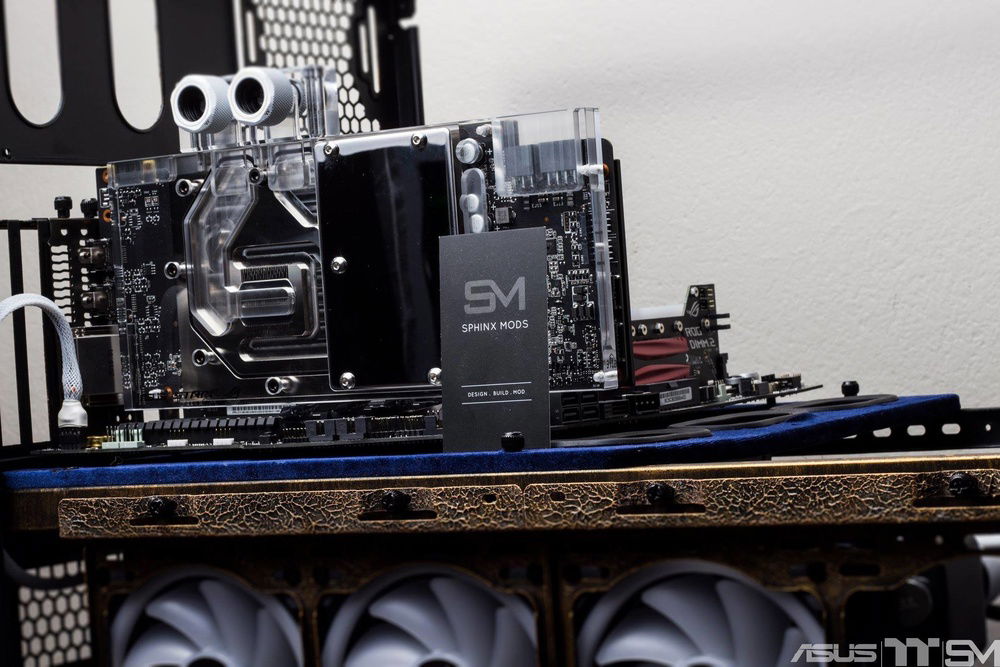 Some of the 'gold' hand painted textured effect I added to the chassis.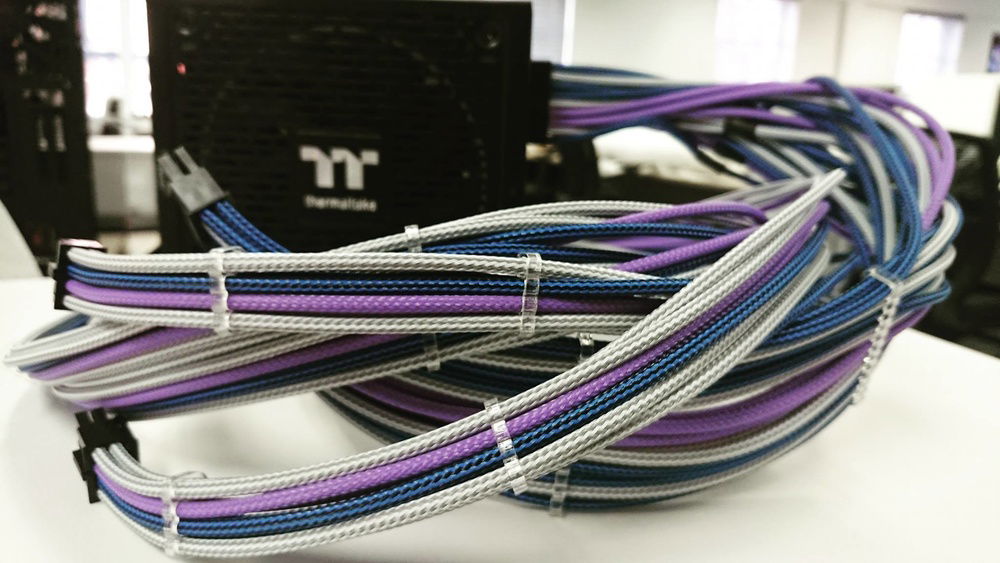 A close up of the MDPC-X Carbon braided sleeving, amazing detail and quality.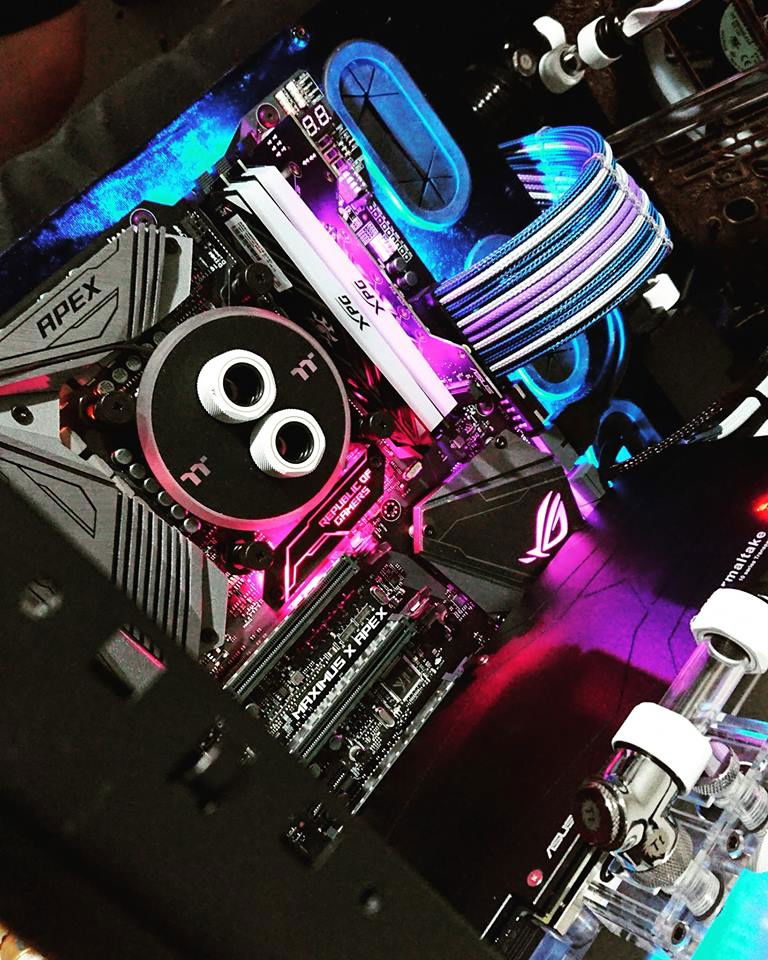 This was a shot I took the day before the build was due.
A successful show weekend, the machine is the one that has so much purple haize...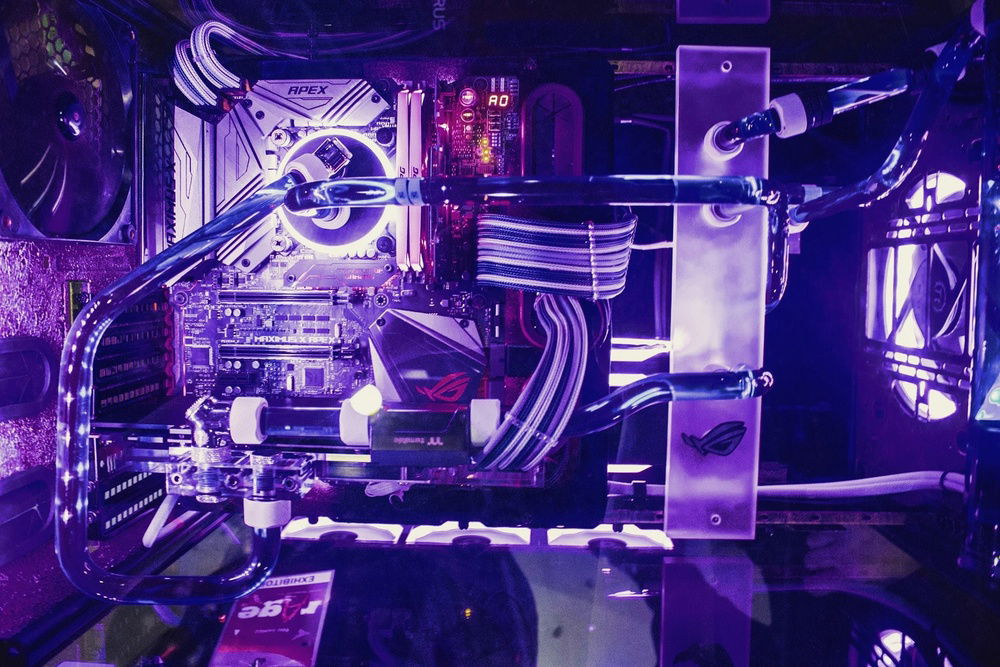 Top down view of the machine running at the expo, any light that was able to addressed, was set to either purple or white to fit in with the theme.