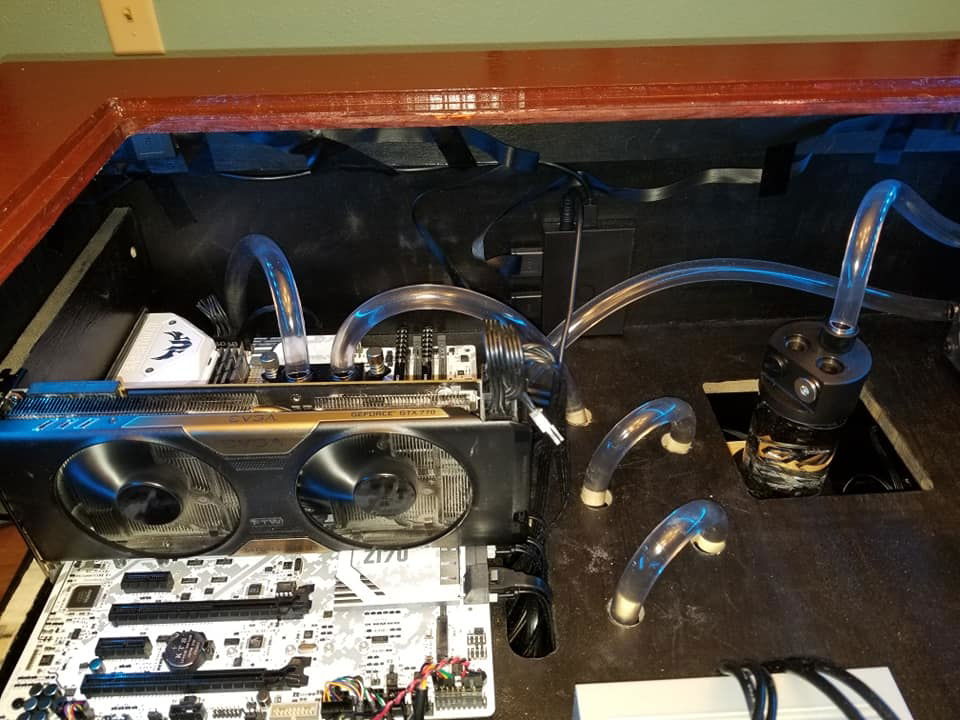 Demonstrating the custom water loop layout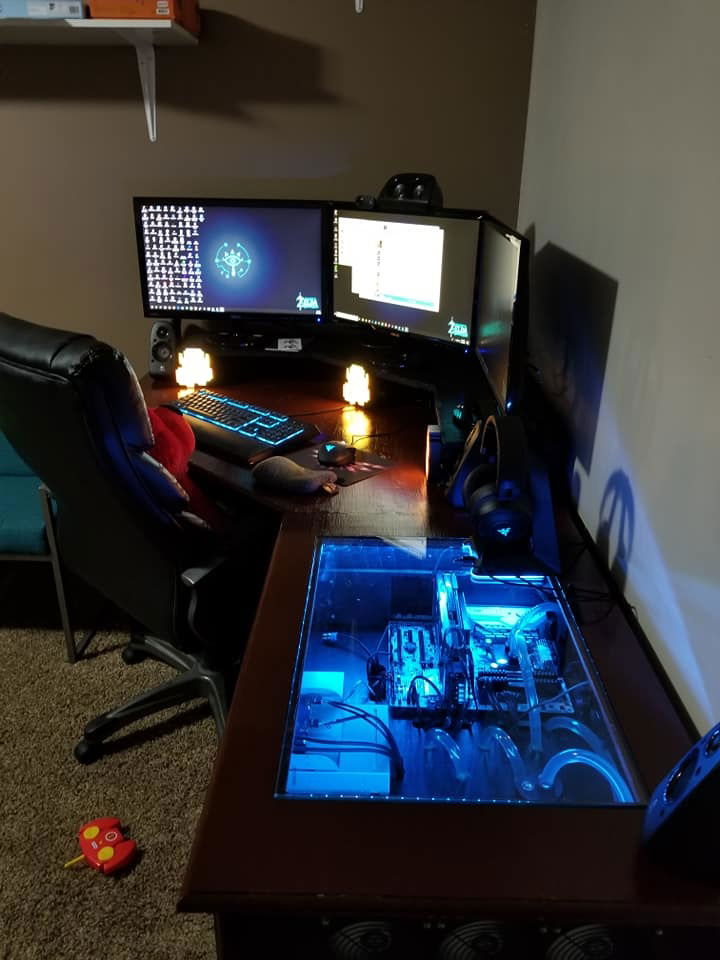 PC powered on and lit up in it's new home.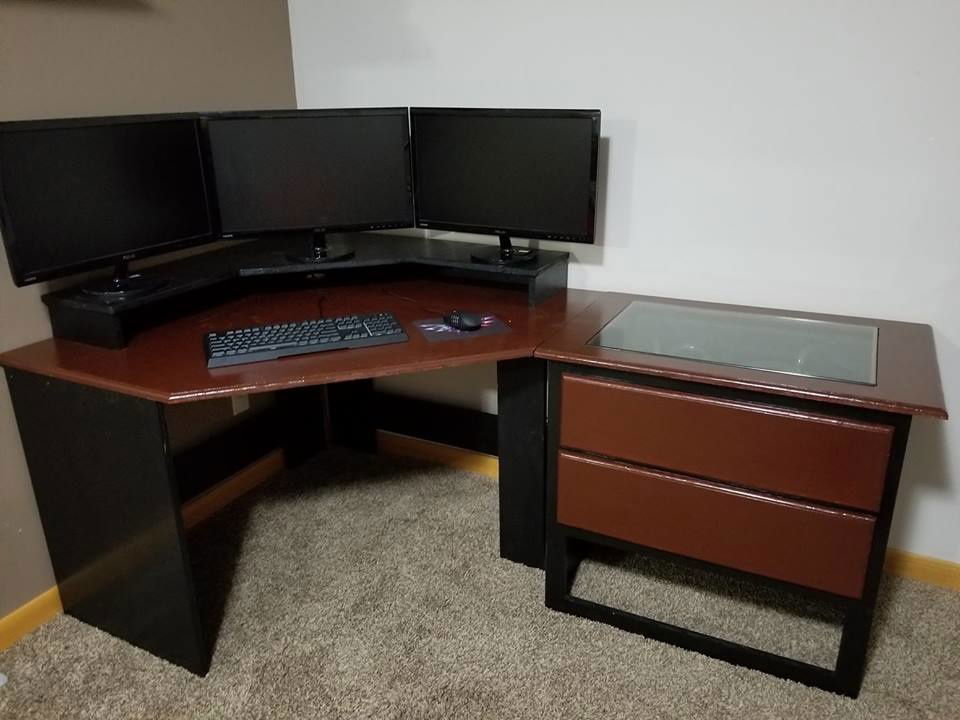 Completed Project pre-bootup. Front Drawer Panels are magnetically attached for easy access to components.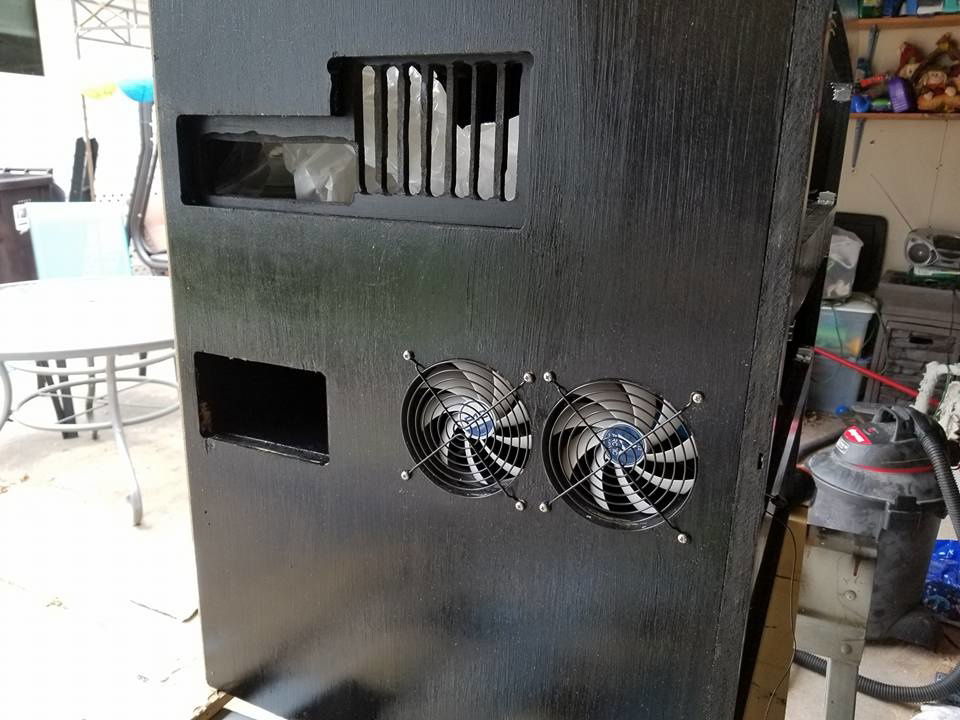 Side panel for IO and 2nd level PSU and cooling for Hard Drives.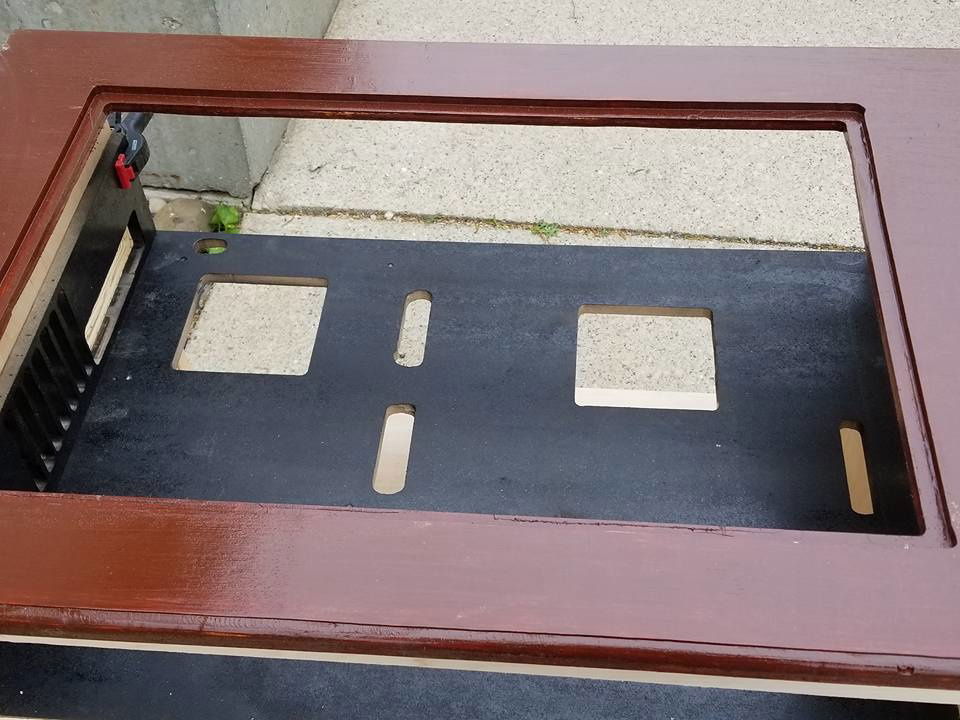 Wood prep for motherboard layout. Cut using a Bosch Router. Glass Panel fits in grooved edges of the top.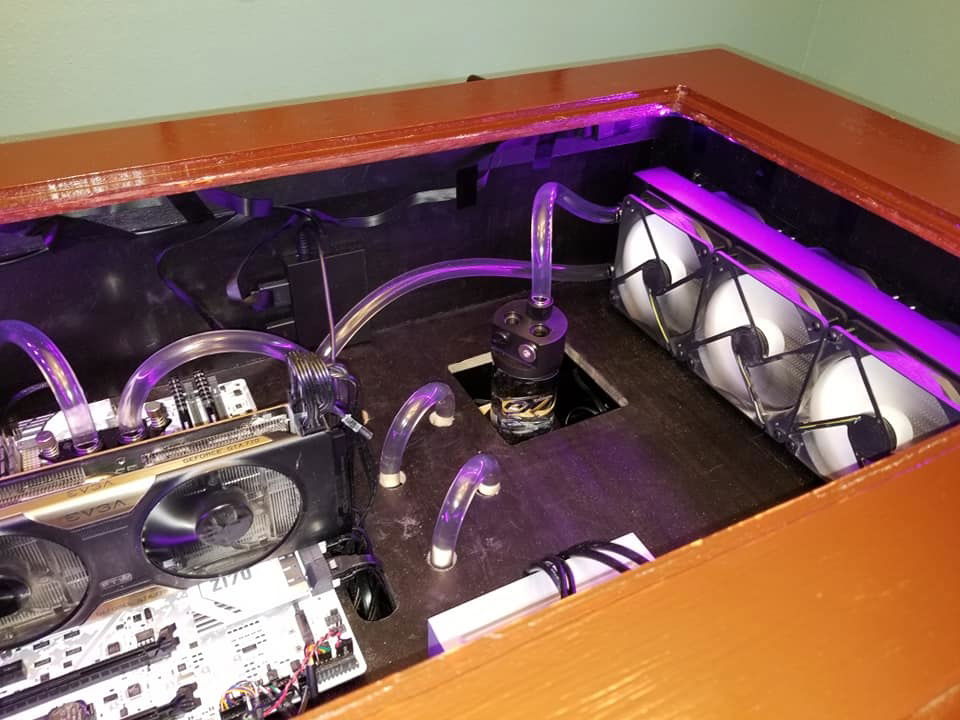 View 2 of custom Water loop layout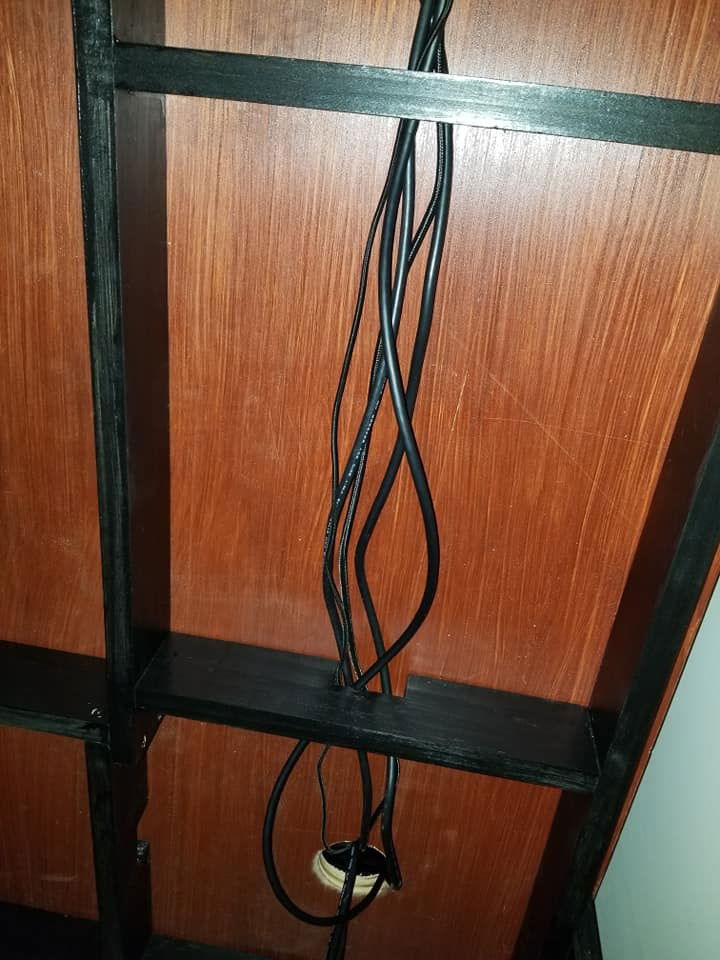 Cable Management built into desk support system.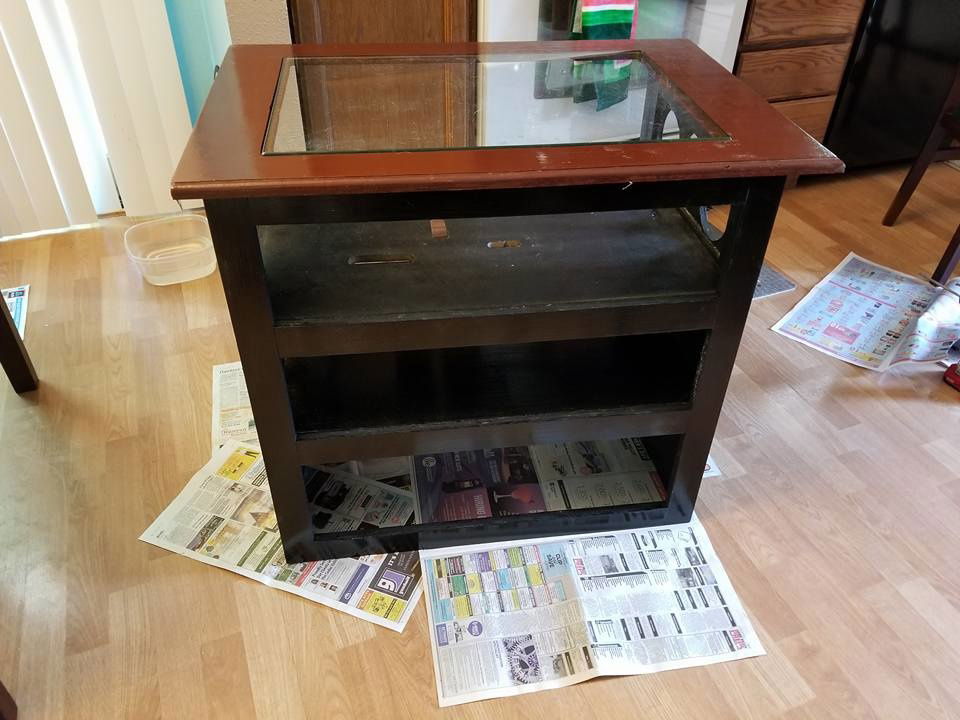 Desk pre hardware installation.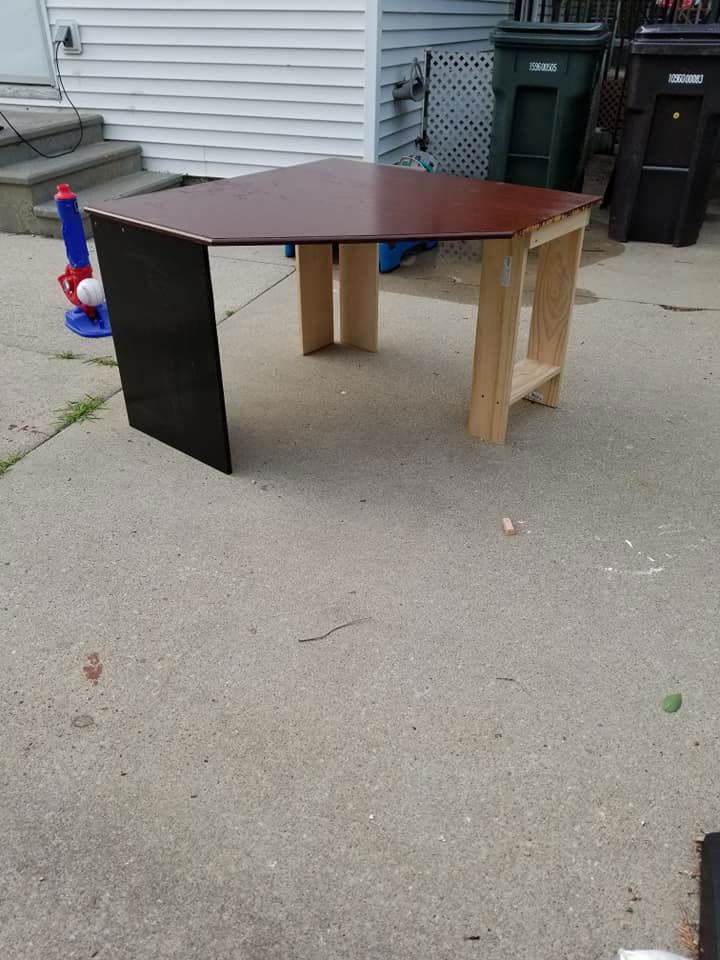 Support for the Monitor and keyboard area of the desk.