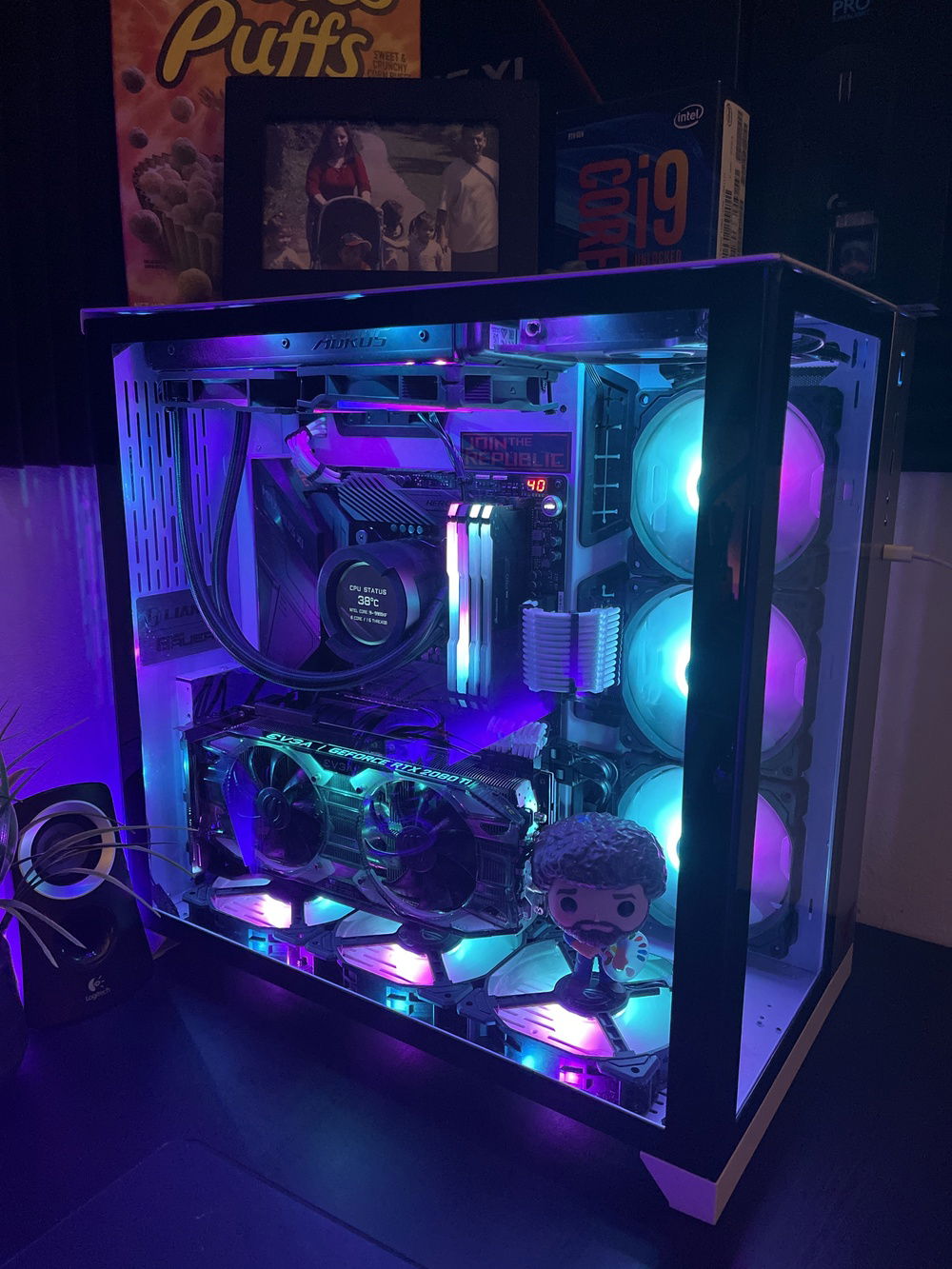 When I first started building computers, I always like building them that aesthetically pleases meme. That is why I bought such a case, The Lian 011 Dynamic. It displays all my hardware and colors which makes it surprisingly satisfying to watch sometimes.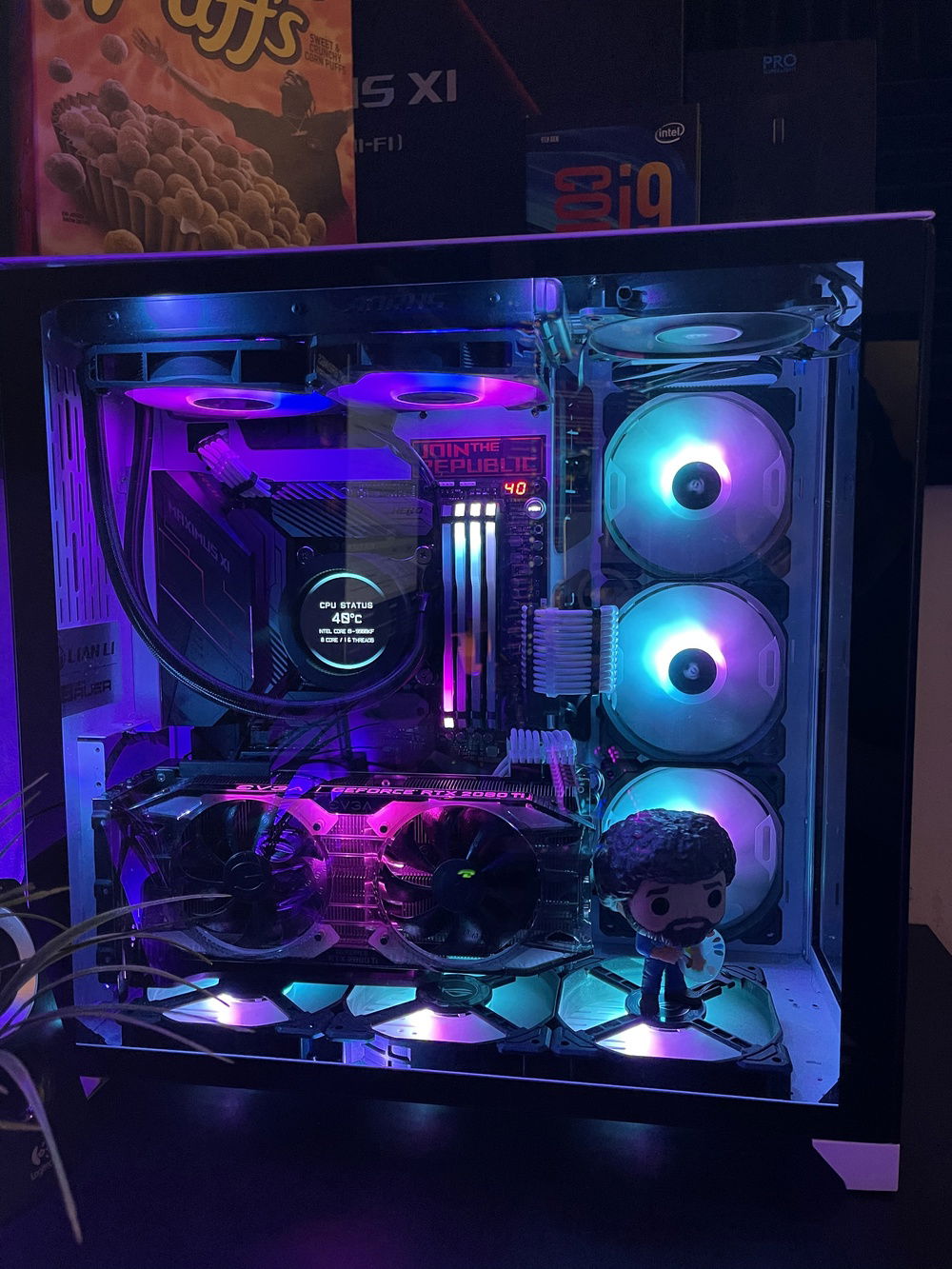 I went with a nice Hot Miami color setup. I was just messing around in ICUE settings and came up with multiple color combos and this came to be the best one in my opinion.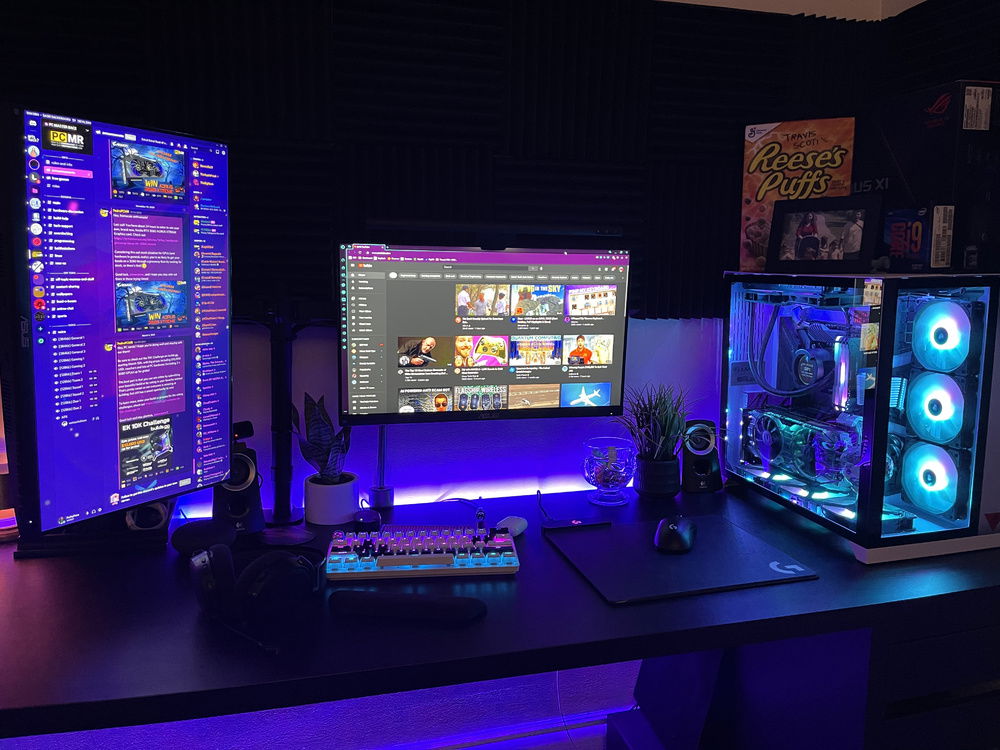 As you can see here, This is a picture of my entire setup. I use an Ikea Linnmon desk with a black Alex Drawer and 2 ADILS legs (Also from Ikea). My monitor mount that holds both my 24" ASUS monitors is the VIVO DUAL Monitor mount. For my keyboard, I use a Mecury white Hunstman Mini with Red Linear Optical Switches. For my mouse, I luckily got my hands on the new Logitech G Superlight X mouse. For my mousepad, I have the Logitech Powerplay which charges your mouse automatically wirelessly.