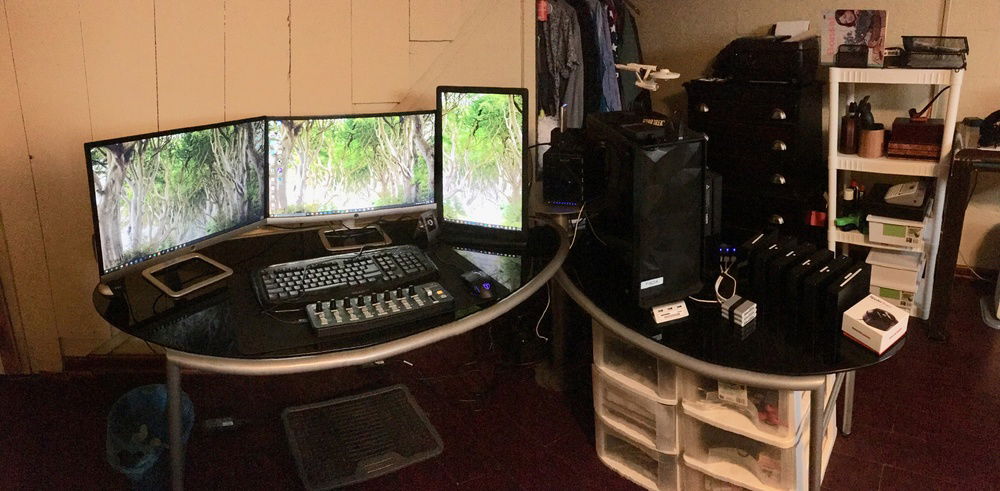 This is the full setup with the external backup drives and drobo network backup.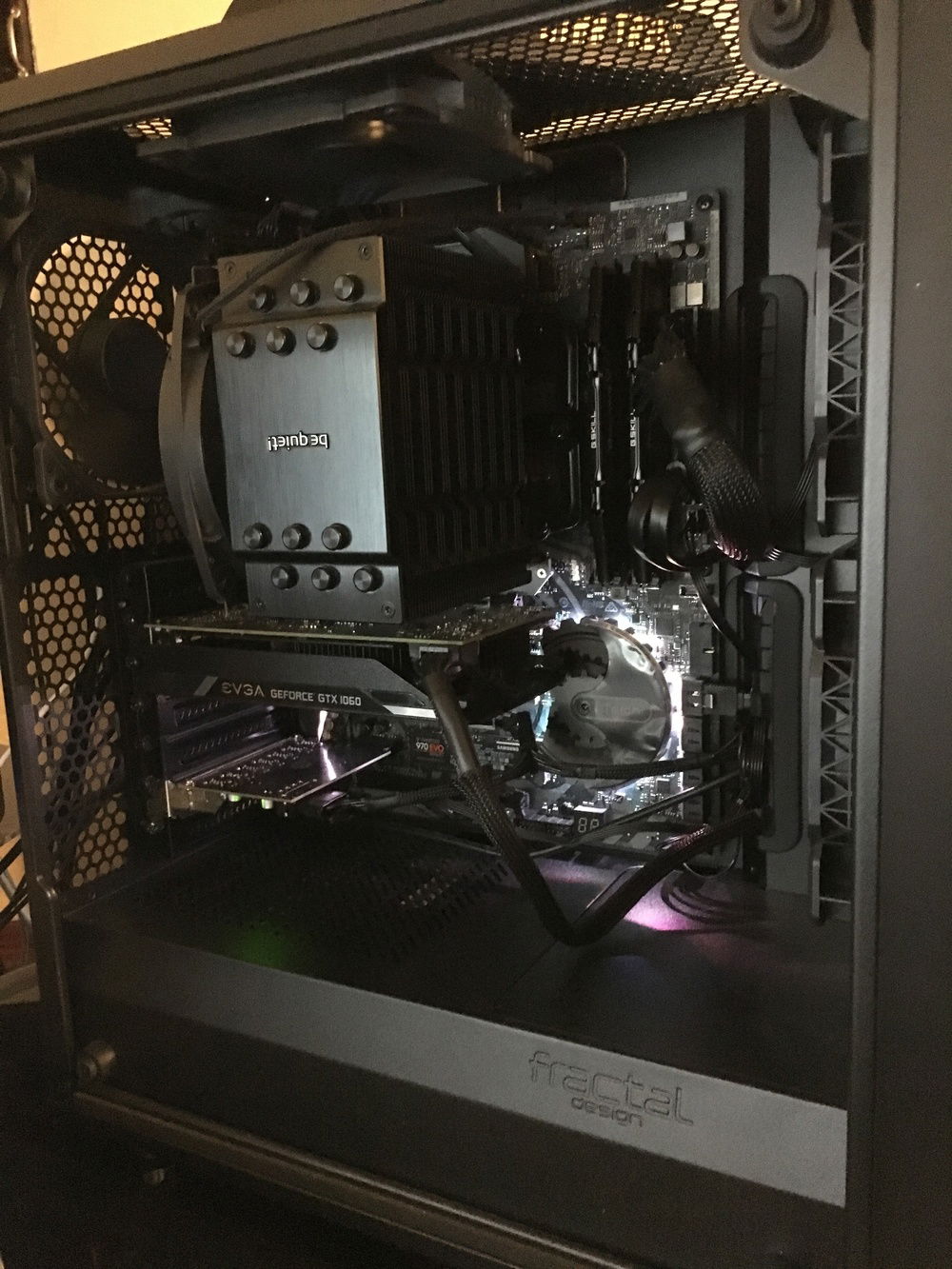 This is the interior with the glass panel removed. I have found that the cooler and fan fits better and does a fine job cooling by flipping it upside down and reversing the fan.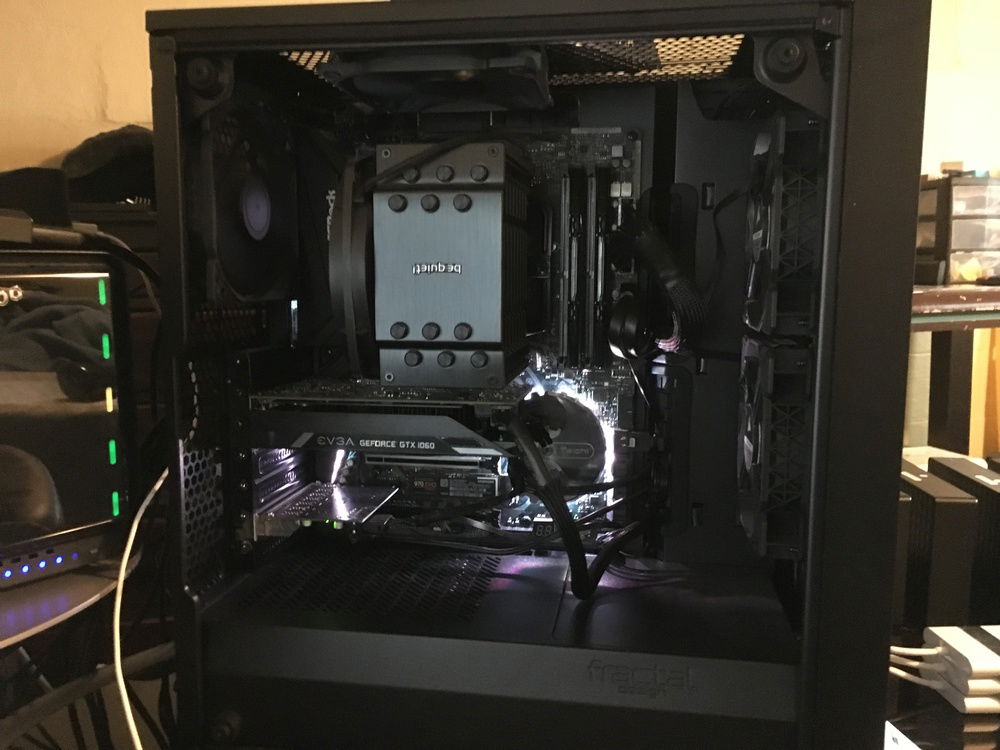 Another shot of the interior. The other PCI card you see is a 7port usb 3.0 hub. The x470 taichi doesn't have enough ports to not require a little extra help.