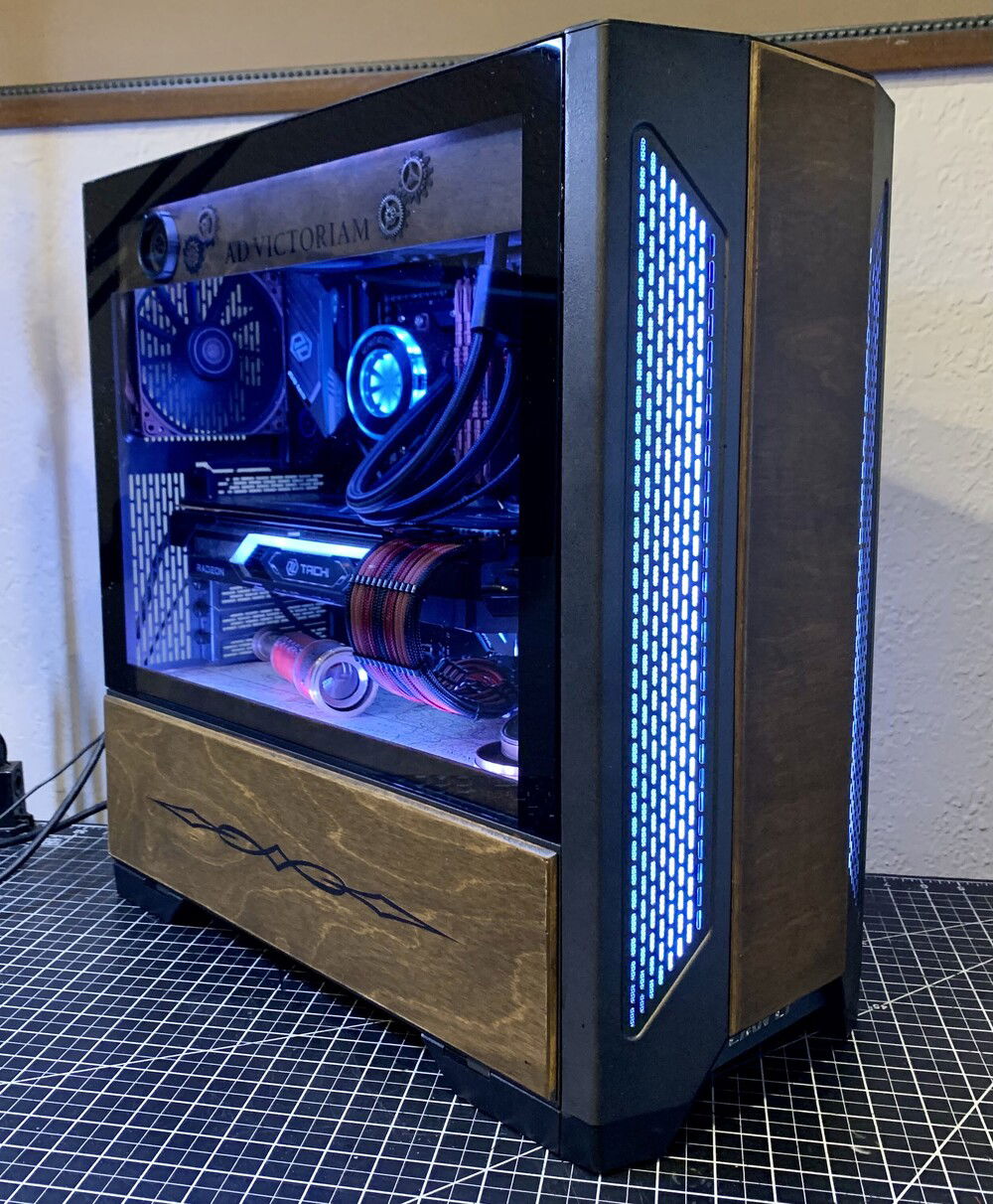 The original Lancool II case is probably my favorite one to work with. For this build, I disassembled and sanded down the entire case to paint is this metallic grey color. I used an automotive-grade clear coat afterwards. I sourced 1/8" plywood panels online to make the accent panels and some of the interior parts.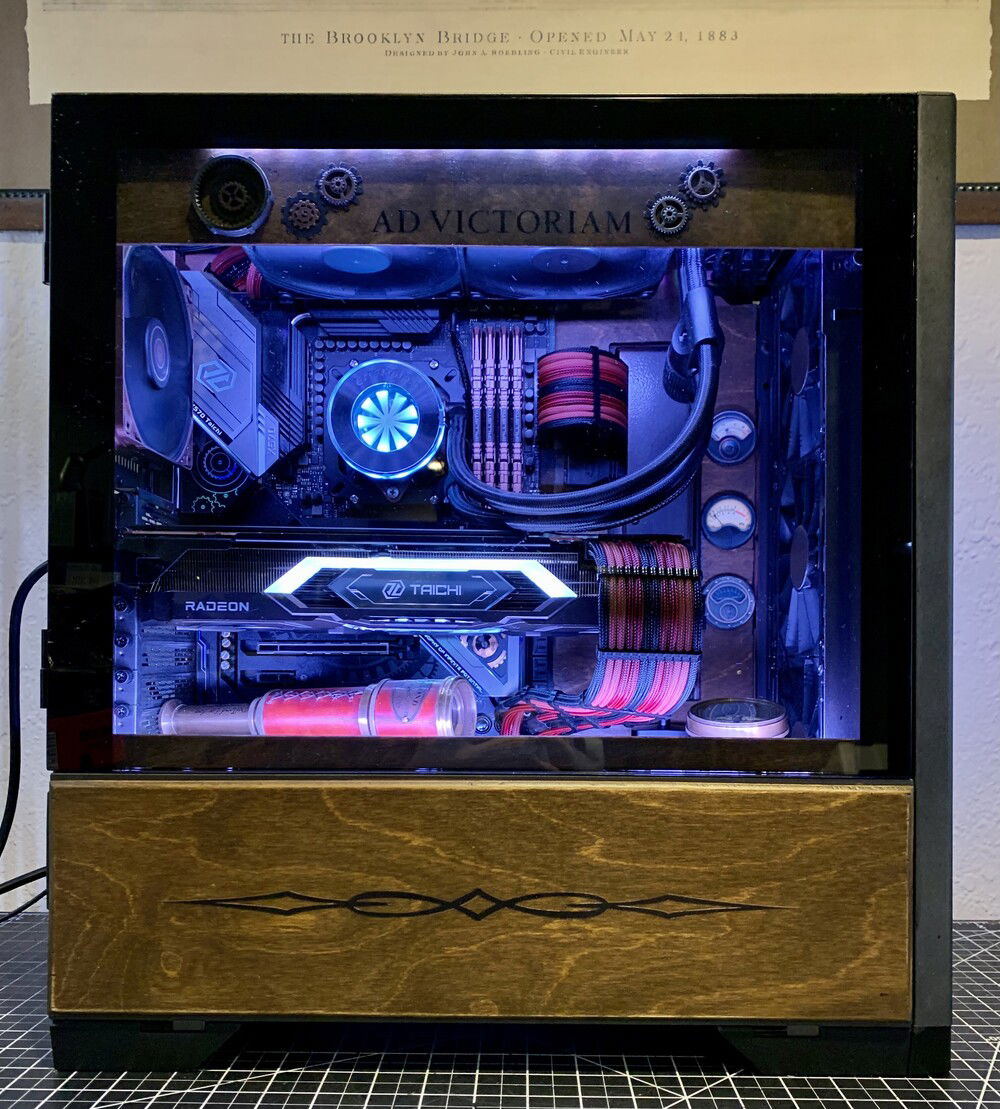 I made all the cables myself, sleeved with MDPC-X sleeving. RAM heat spreaders and parts of the fans were painted. I added a lot of accent lighting - it's technically all aRGB strips, but it's just used for illumination.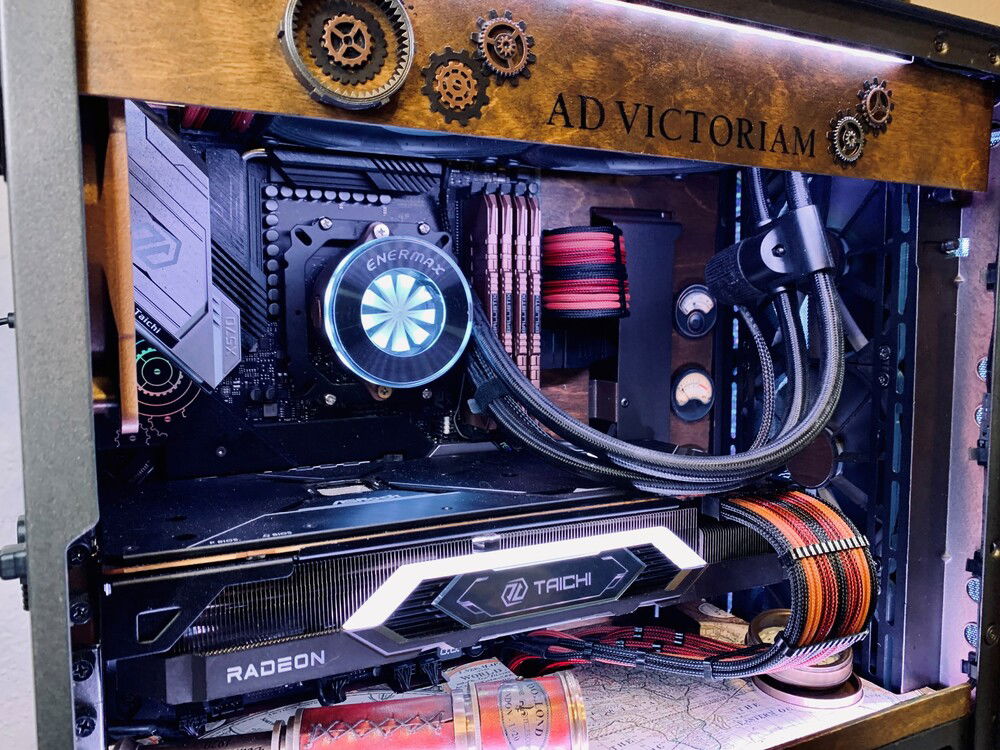 Wood panel along the top, and I covered the rear portion of the interior with a small wood panel. The gauges on the vertical column are just stickers I printed and glued to small wooden circles I bought at a craft shop. I tried to avoid just random gears everywhere, but I thought these looked nice along this panel.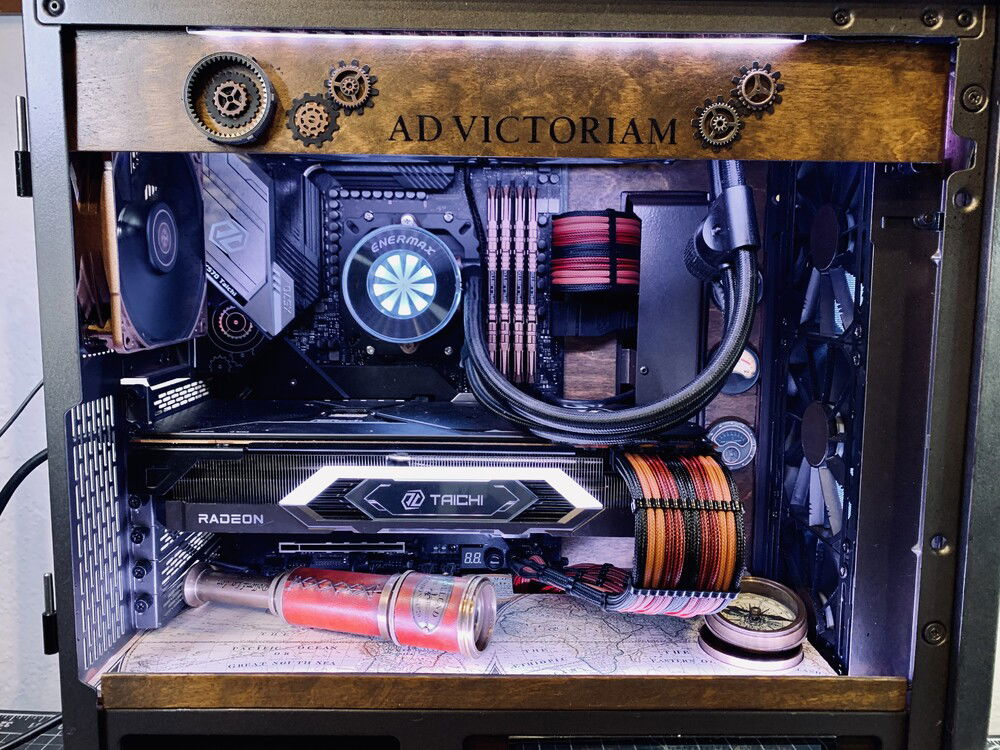 The floor of the case is covered with an acrylic panel that has an old world map, along with some things I felt belonged in every adventurer's library. Fun fact: when powered on, the PSU creates a magnetic field that moves the compass needle!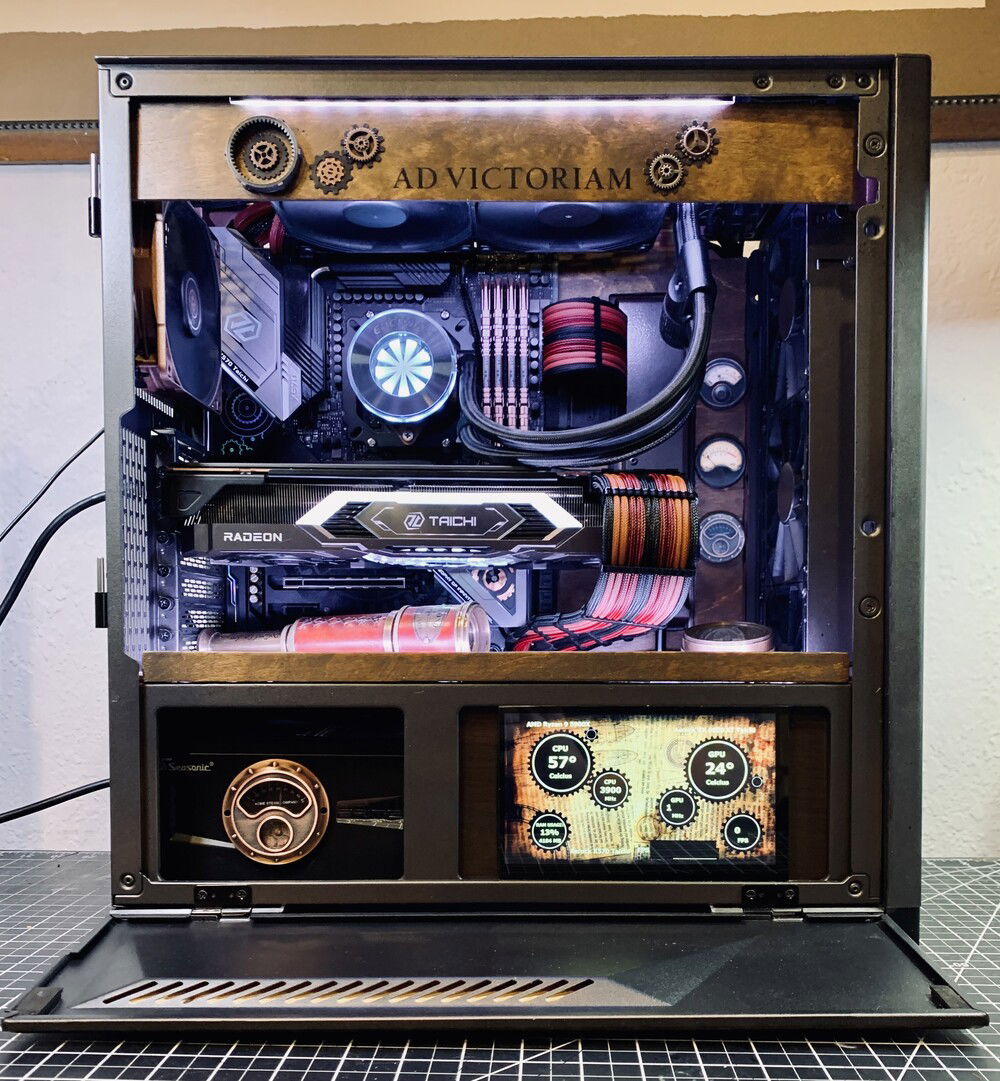 Old world up top, high-tech down below. This is what I love about this case, so many possibilities! I adapted the monitor screen from a design on the Aida64 forums, customized with artwork I found online. The brass gauge on the left is cosmetic only.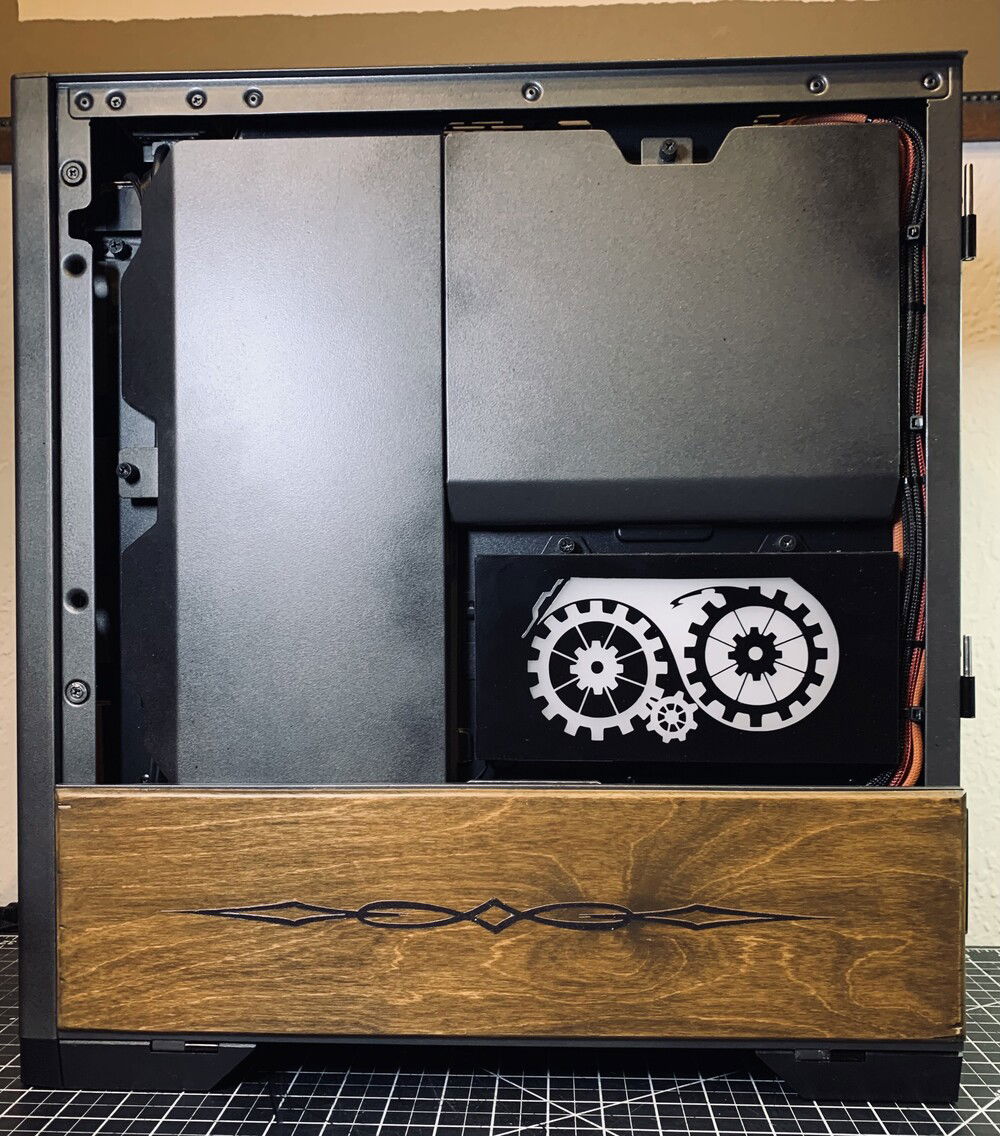 Abstract gear design, this is a 1" thick acrylic light box with RGB strips inside. Just a fun accent in an empty space.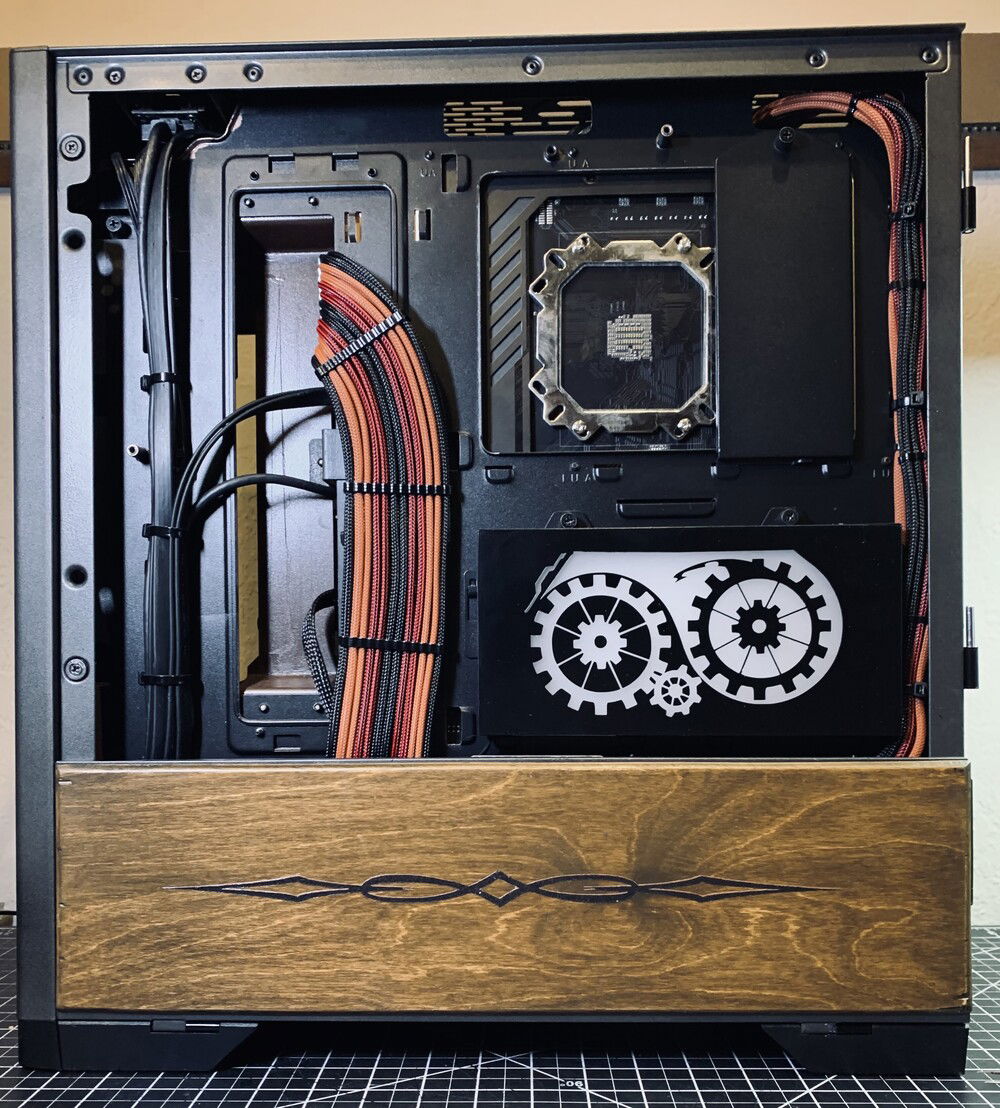 Gotta show off the cable management - Lian Li makes it too easy, lol. In retrospect I wish I'd used some metal cable clamps to secure the 24-pin cable in a more straight line.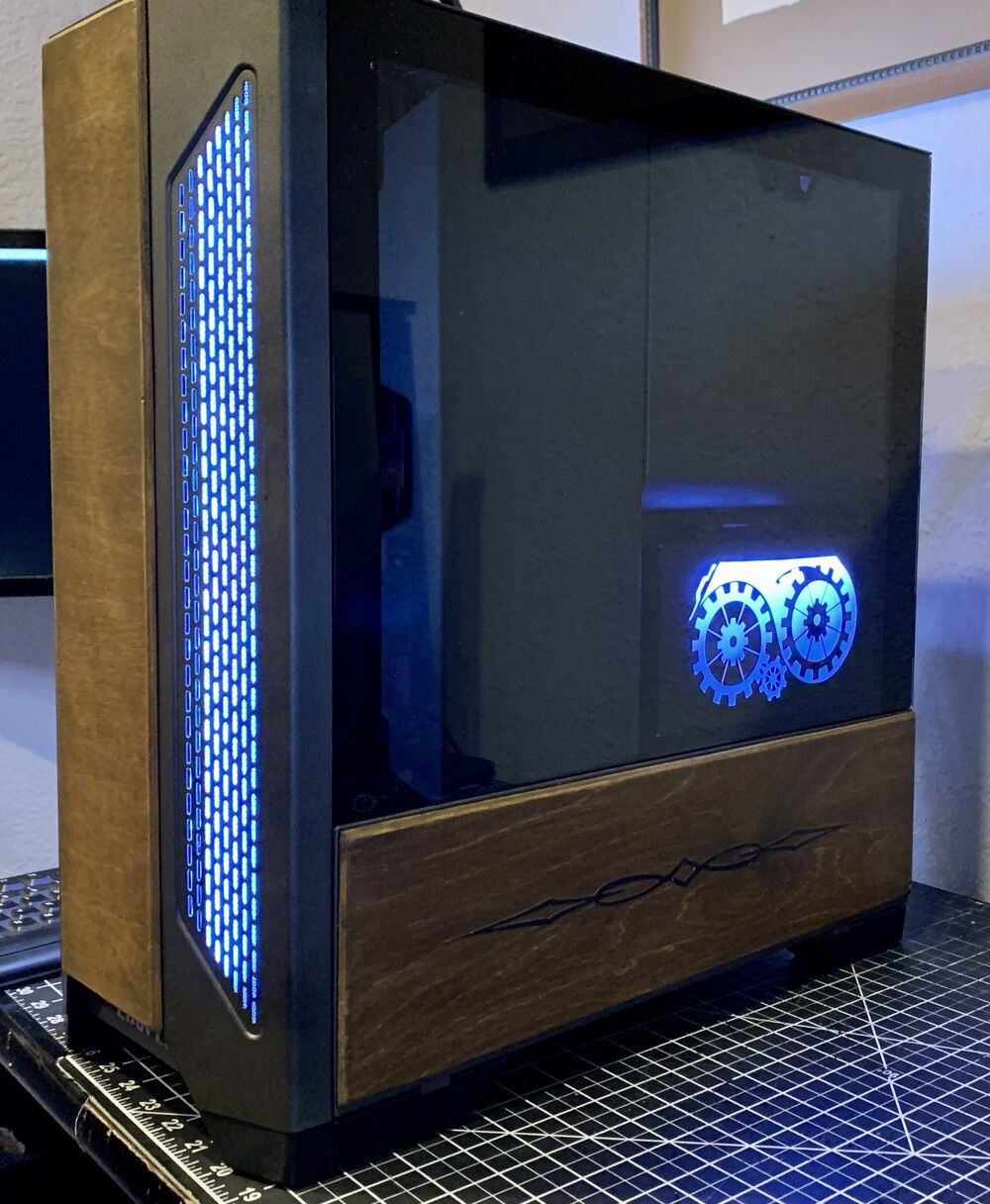 Thanks for checking this out!