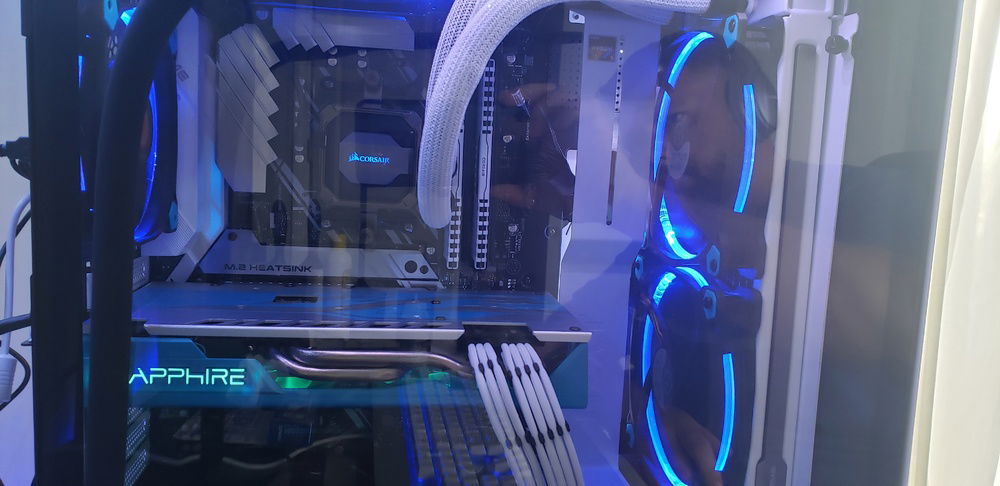 Painted 280mm radiator flat white!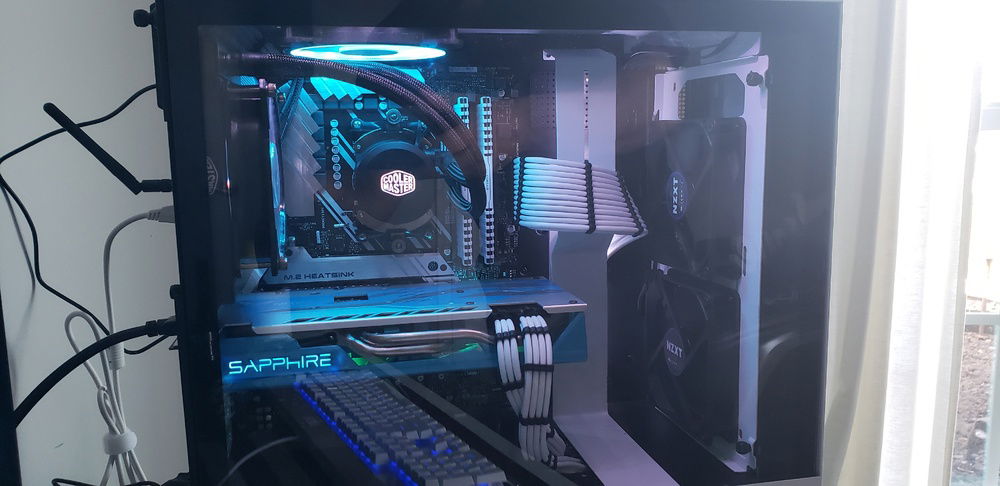 Trying to decide which fans to buy. Maybe I should get the TT Pacific hardline kit that comes with fans. Buy the NZXT shroud for the graphics card and use the ML120 to cool the RX580.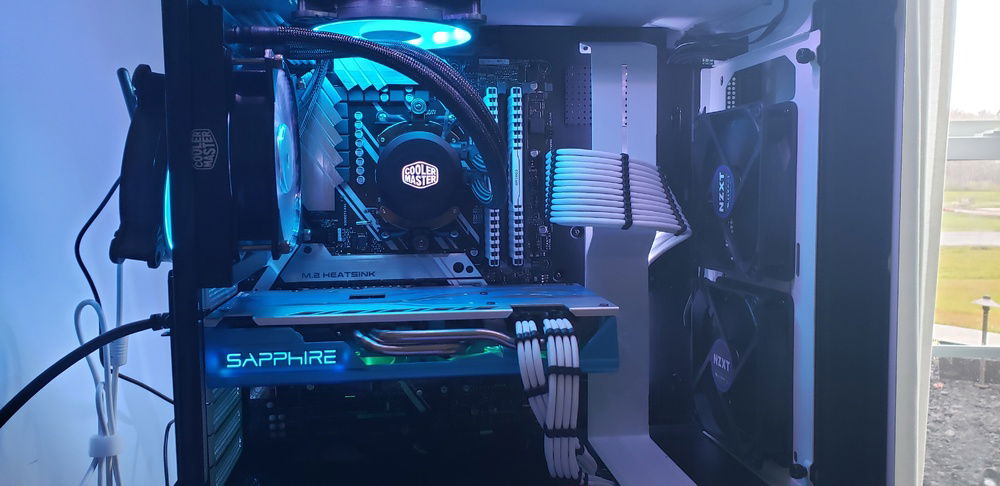 Changed the front fans back to original due to needing more air flow to cool the graphics card.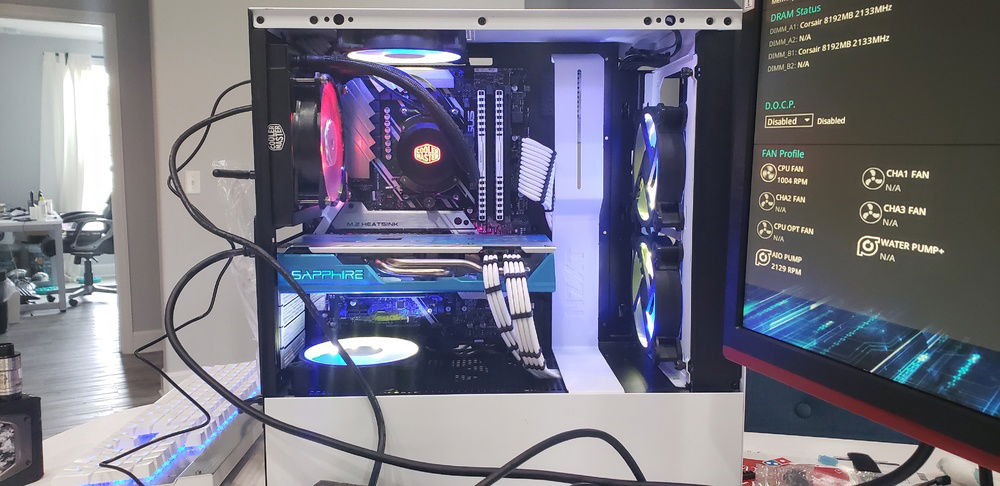 The day I finished my first build. I'd never seen the inside of a computer until a few months ago. Thanks to all the Youtube tech guys for showing me the way.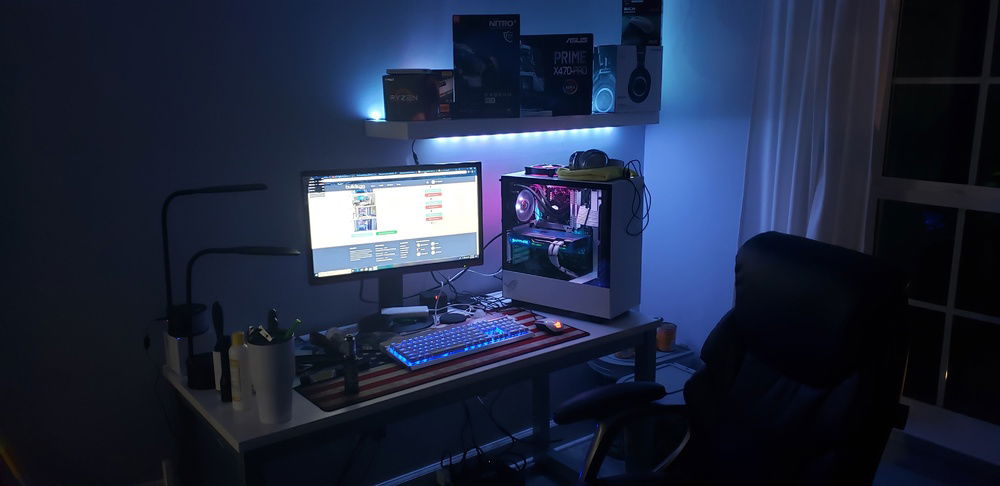 After setting it up on my desk. Its a little more organized today and i mounted a floating shelf from IKEA up above with a strip of RGB lights on top and underneath.