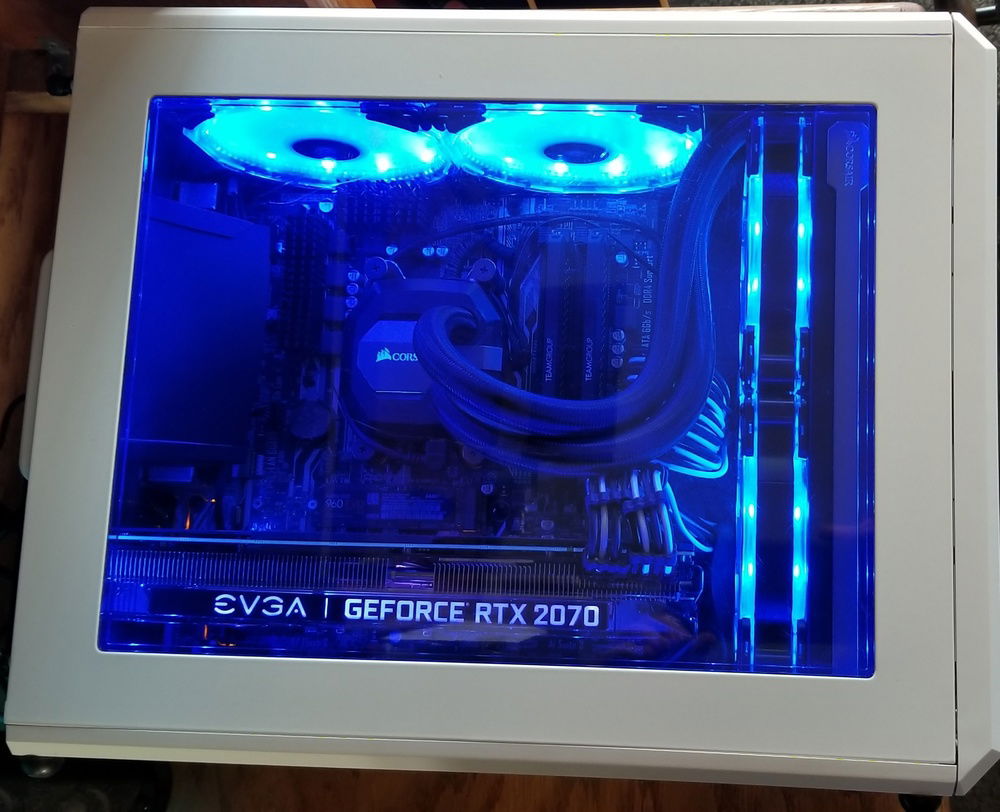 old top-down view, with sleeved GPU, PSU cables, and rad back in push/pull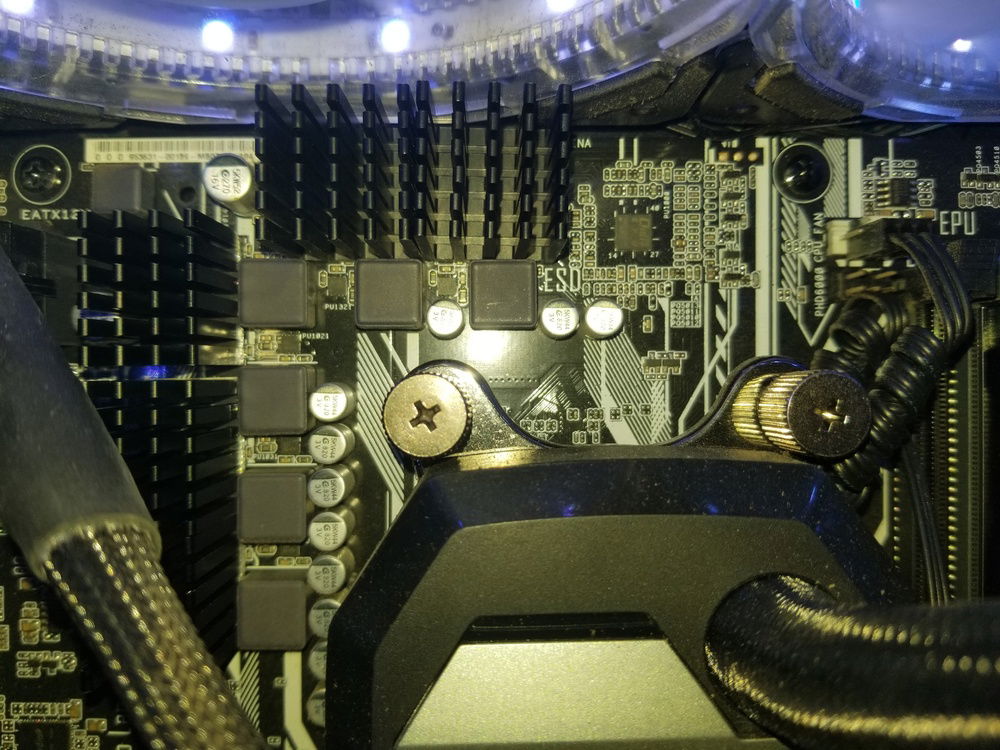 closeup of the added VRM cooling. literally night and day difference over the stock bare config.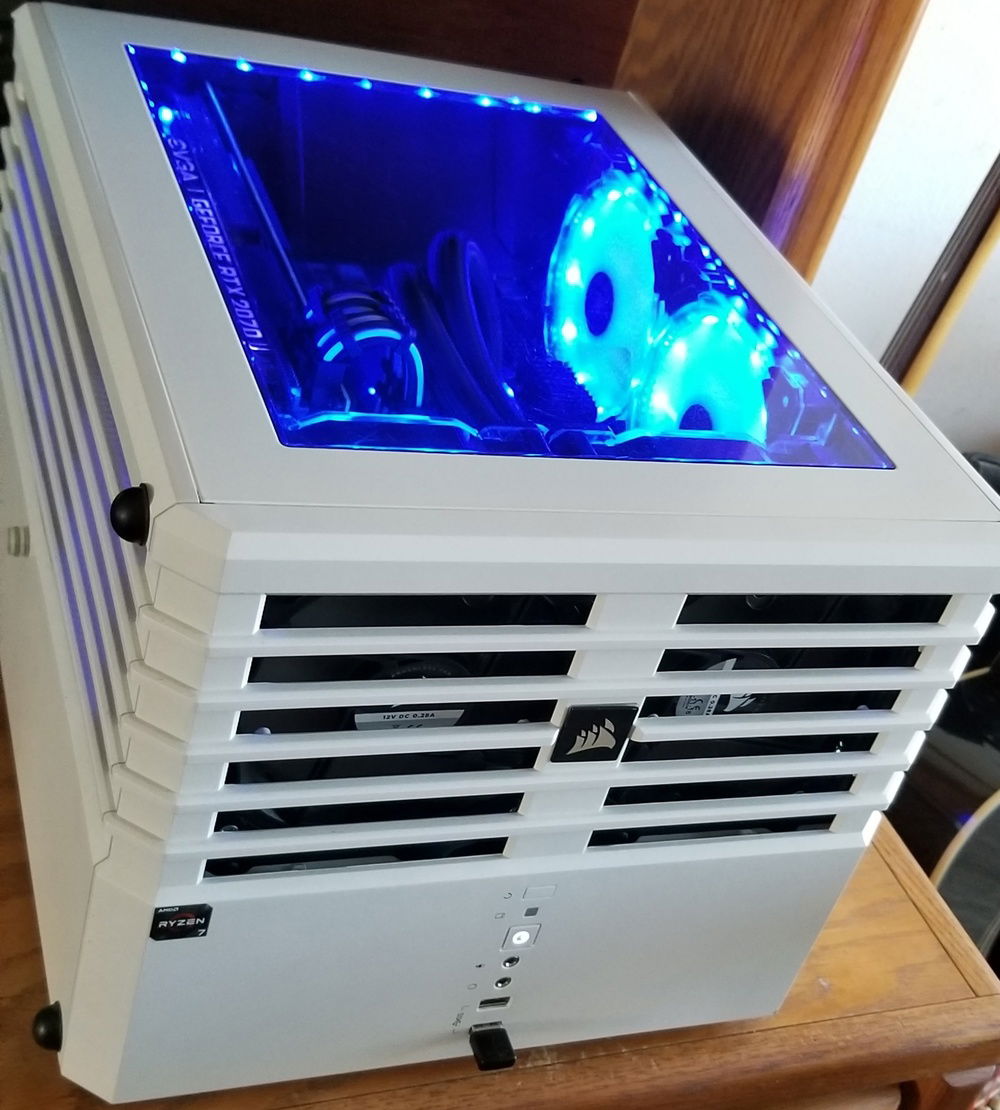 Angle-y side view ... removed mesh from front grill for unimpeded exhaust airflow. big knobbly feet are for GPU airflow when i stand it up on the side.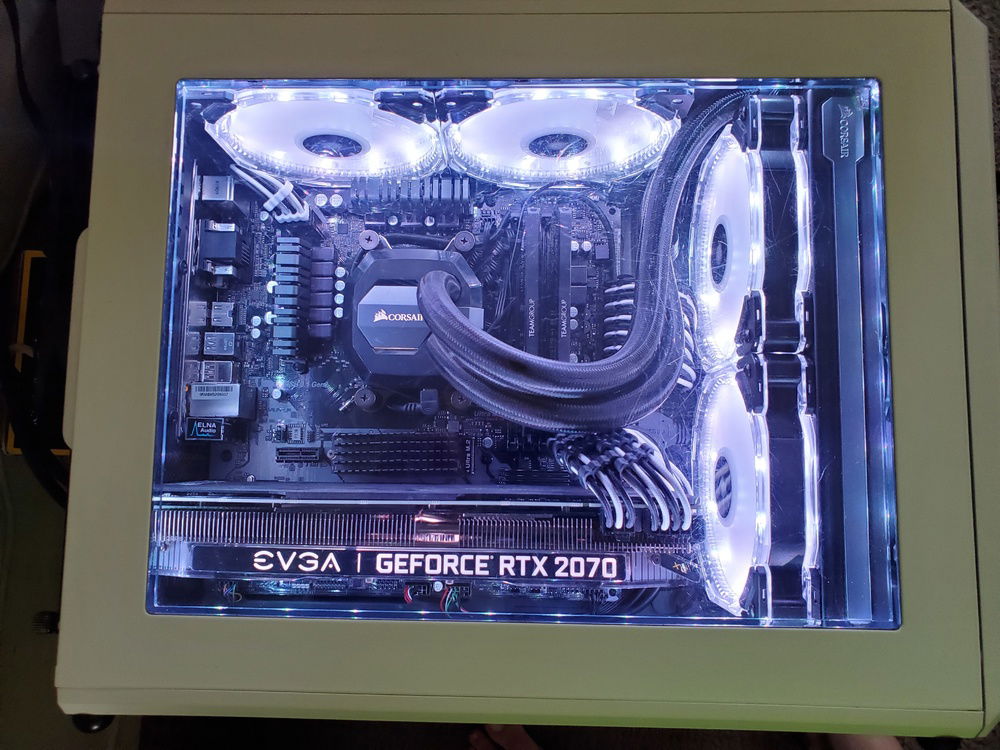 top down shot of the new mobo ... moved the old VRM stickon heatsinks to the NVME drive, just cause i could ...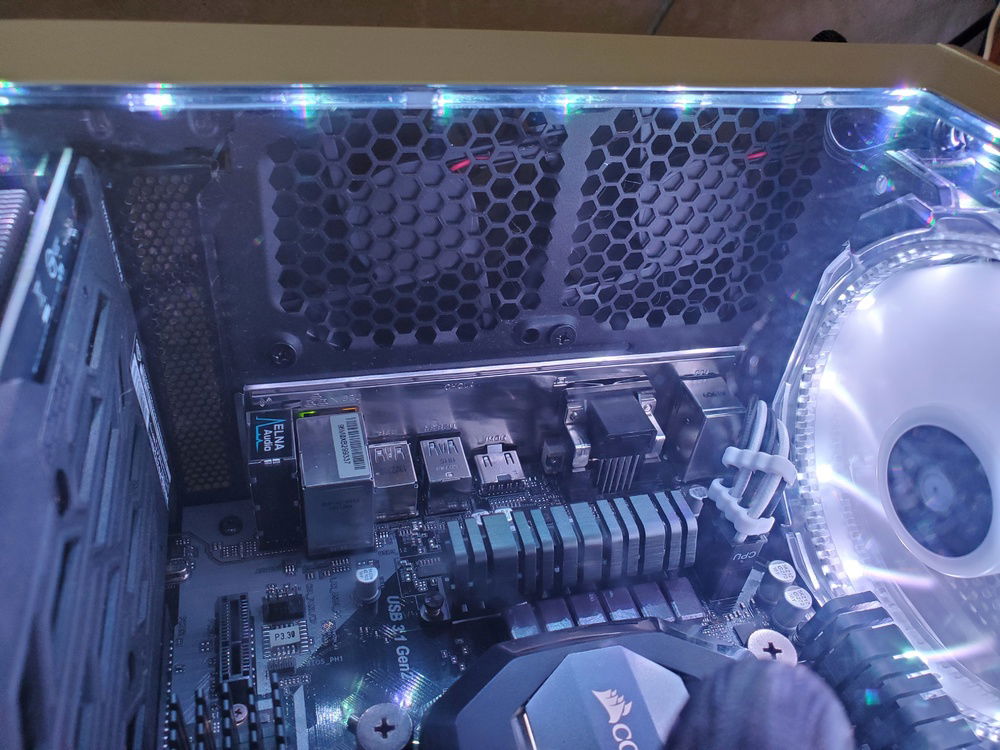 replaced the ghetto hood scoop with a pair of 80mm, 5v usb powered fans outside of the case ... use them to force a little extra airflow over the VRMs and towards the NVME drive while gaming. they are not very loud, just a bit of a high pitched rattley sound, but i usually game with headphones anyway.