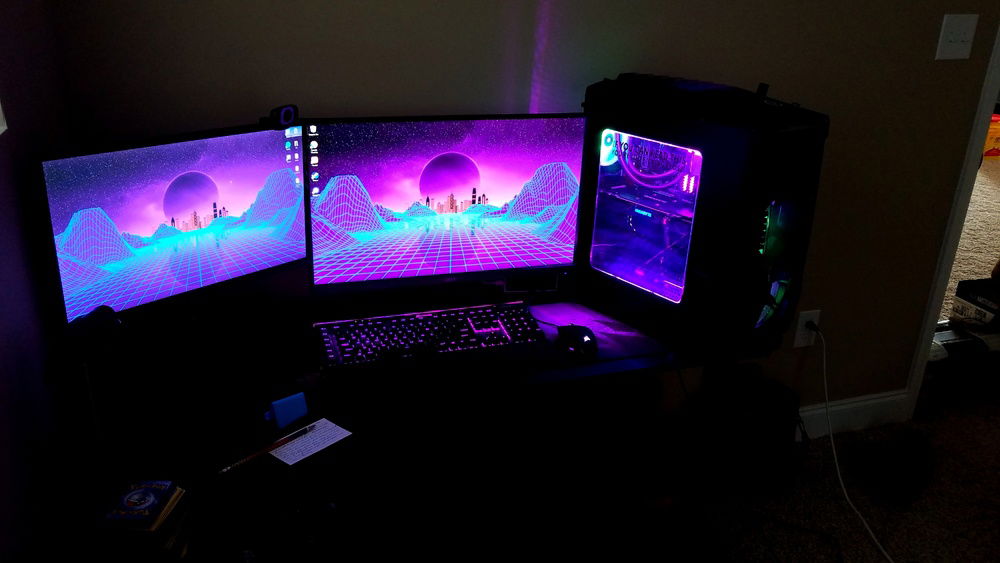 This is the full setup using a generic 1080p60 HDMI monitor from Walmart with no special features.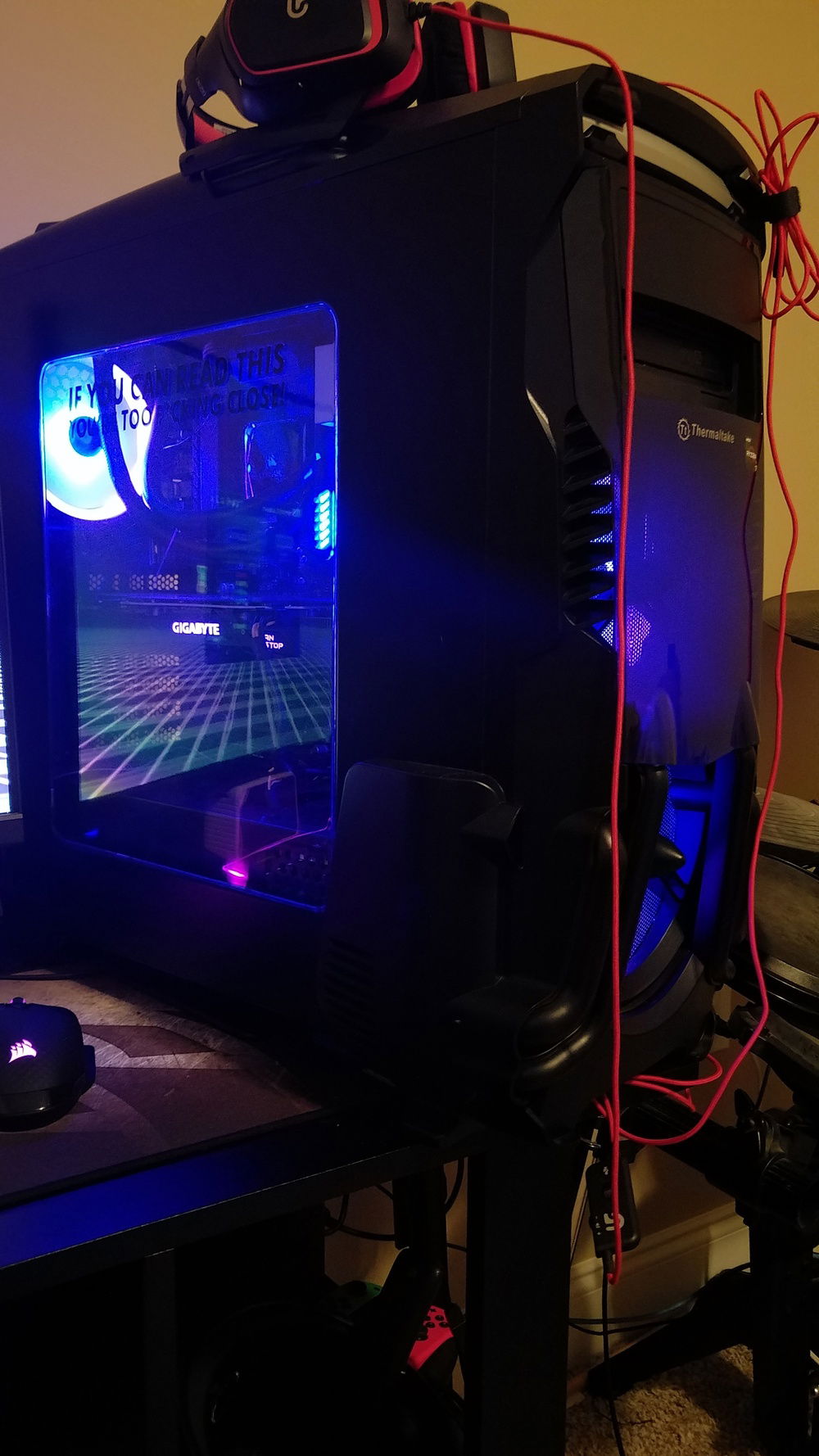 This is the tower itself with the red wire being to my G230, which I use for voice chats and general mic quality since the Void's mic is less than perfect.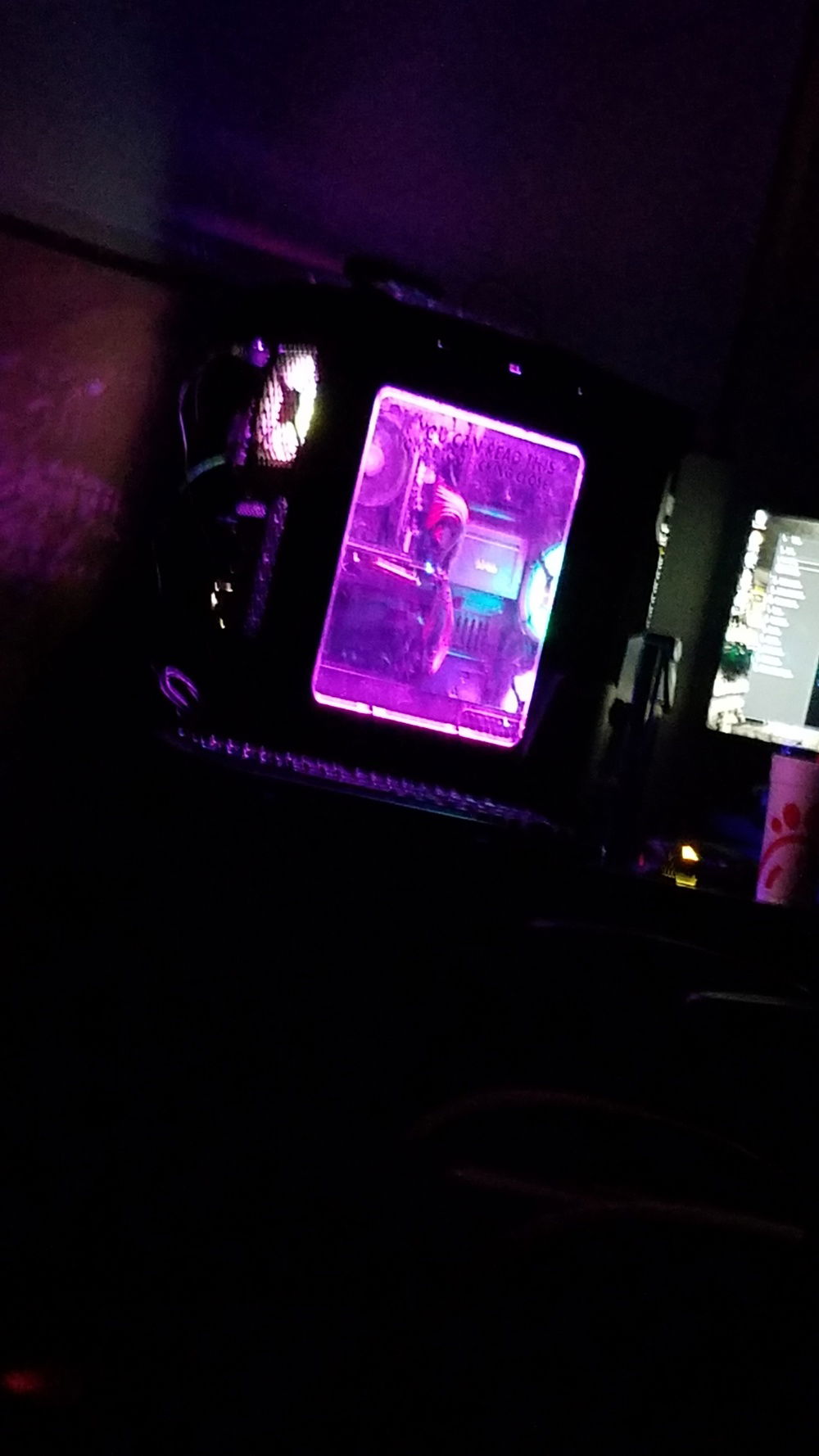 A temporary position to show that it still works.