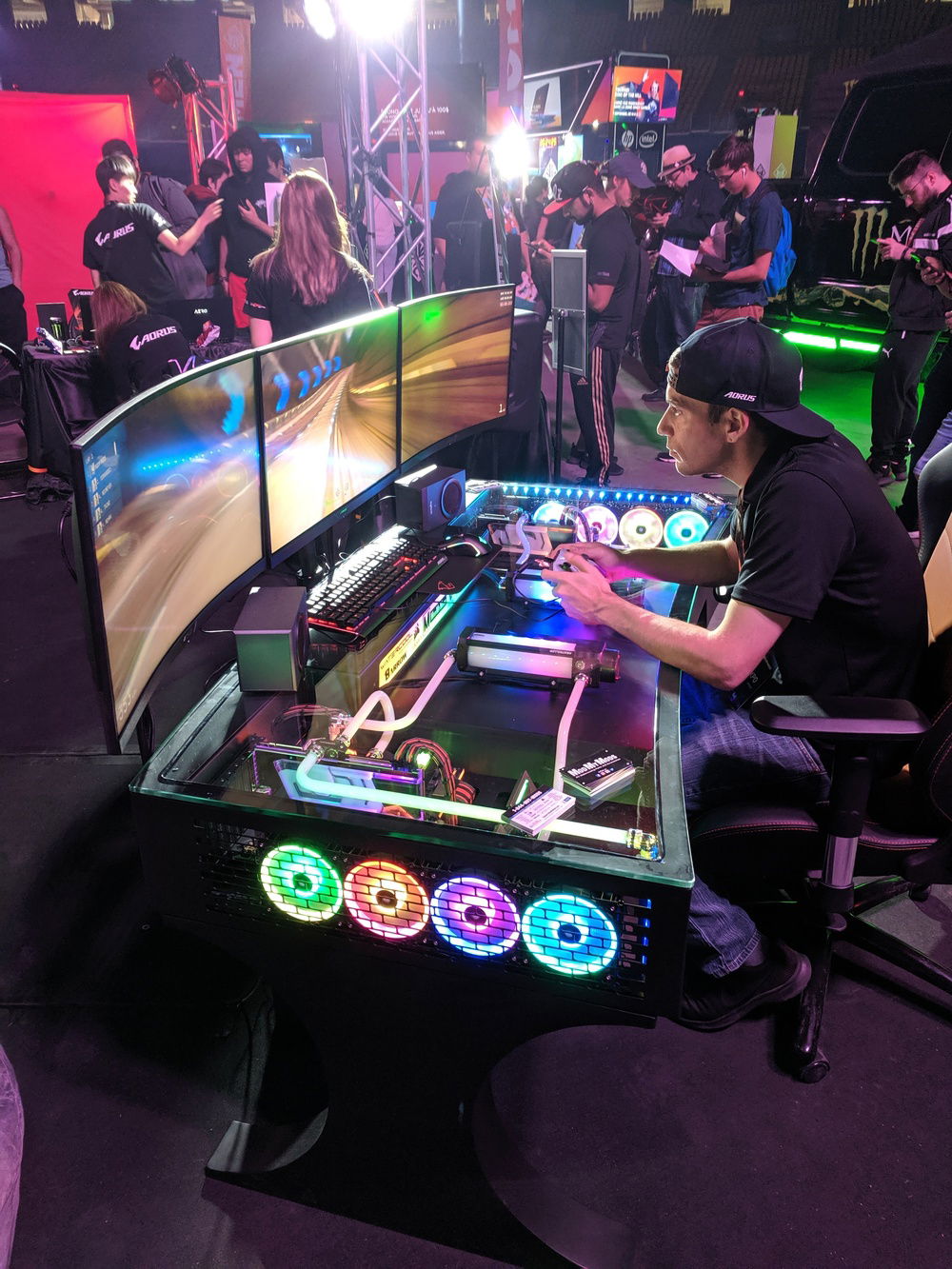 The infamous desk photo that everyone hates on because he's playing with a controller. We couldn't get our hands on a racing wheel before the show.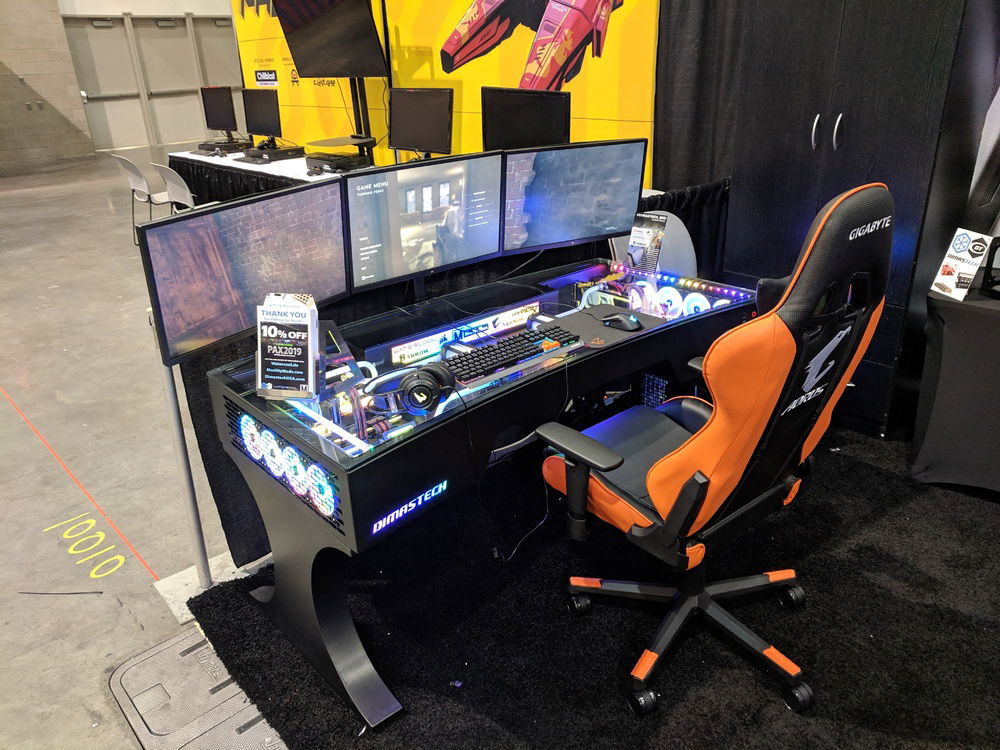 Finished setting up the desk for its grand reveal at PAX 2019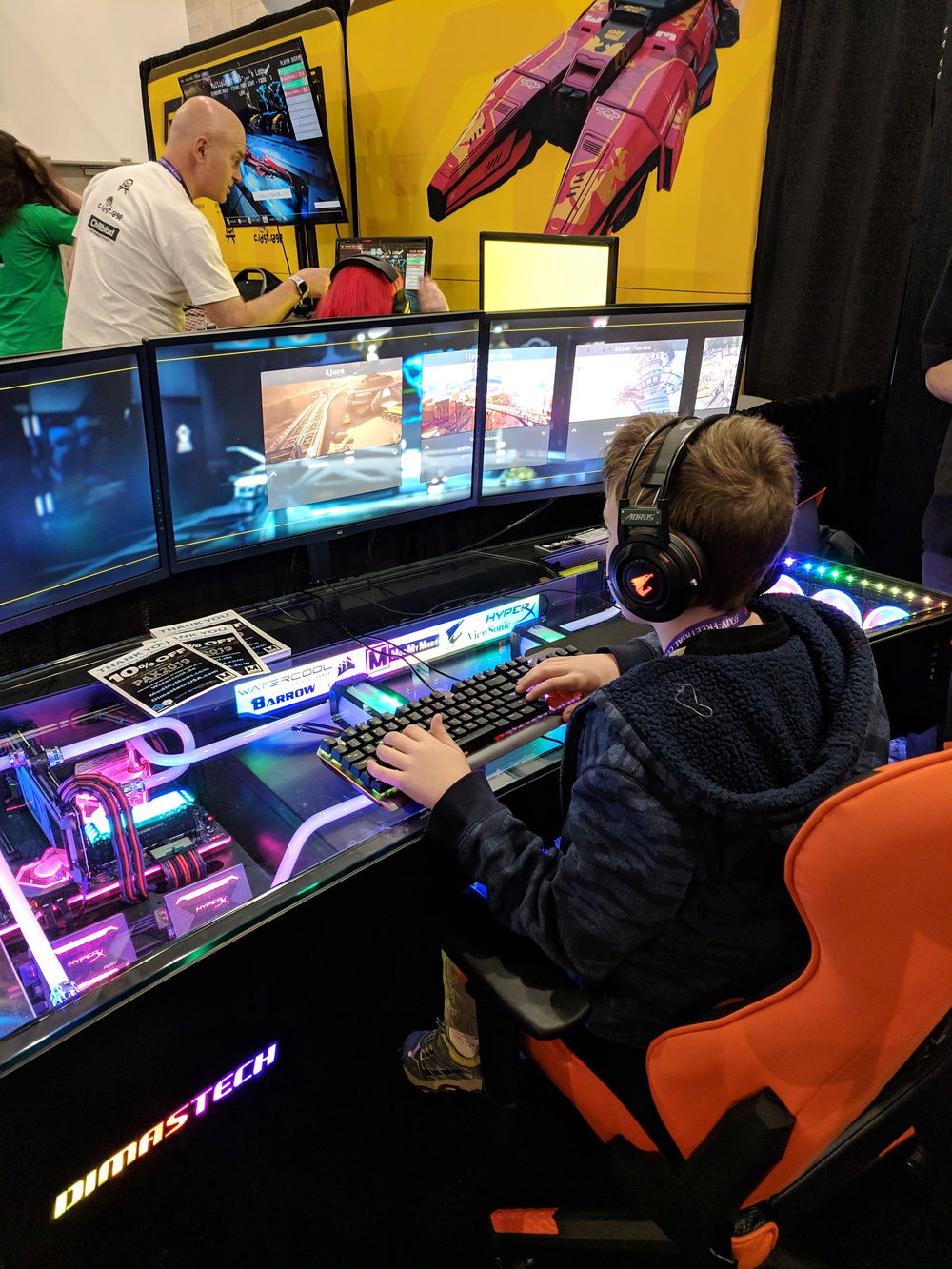 Our friends at PACER gave us a copy of their beta to test out on the BFD. Needless to say it handled it quite well. - PAX 2019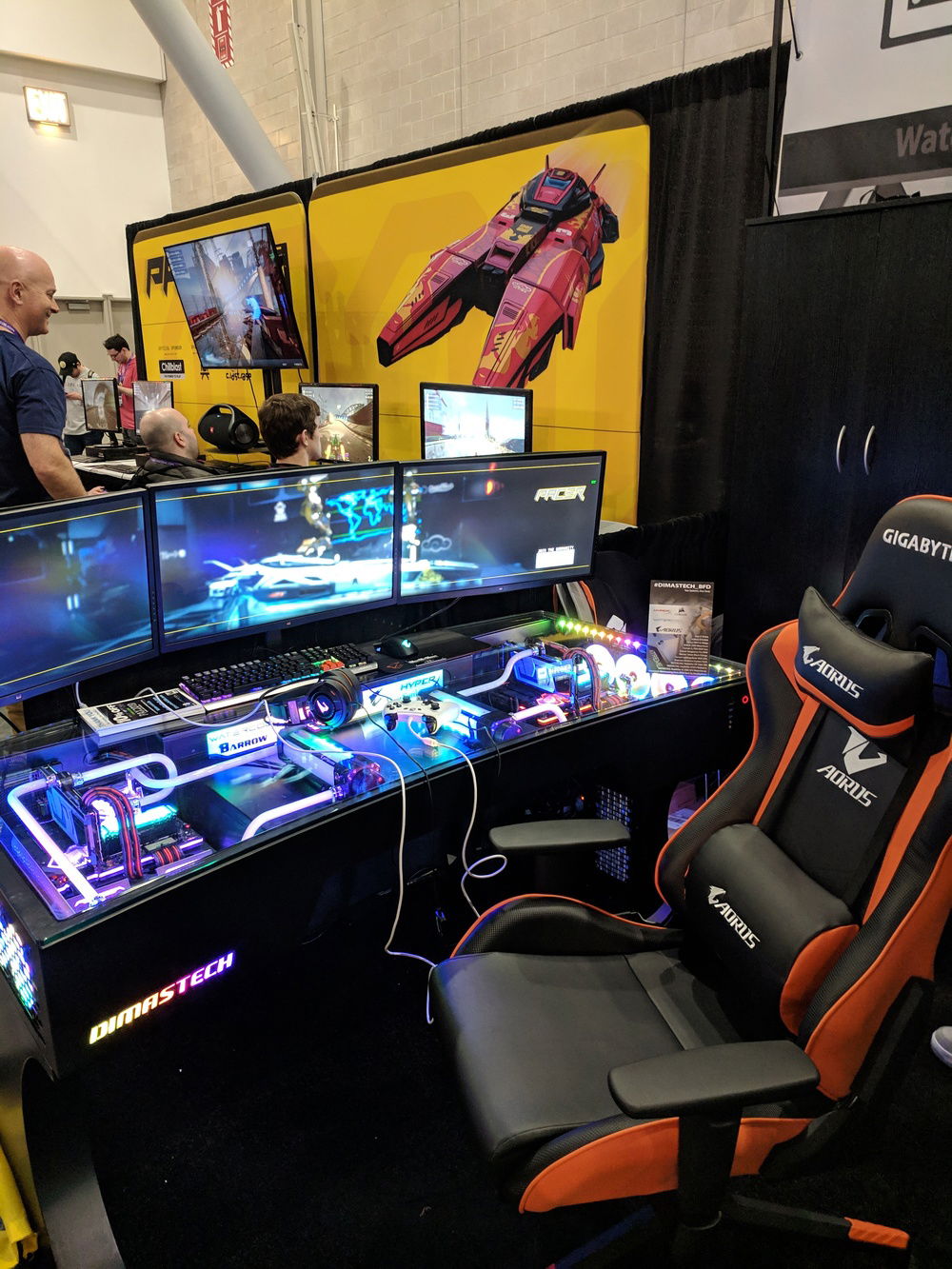 Easier to play PACER on a controller then the keyboard. - PAX 2019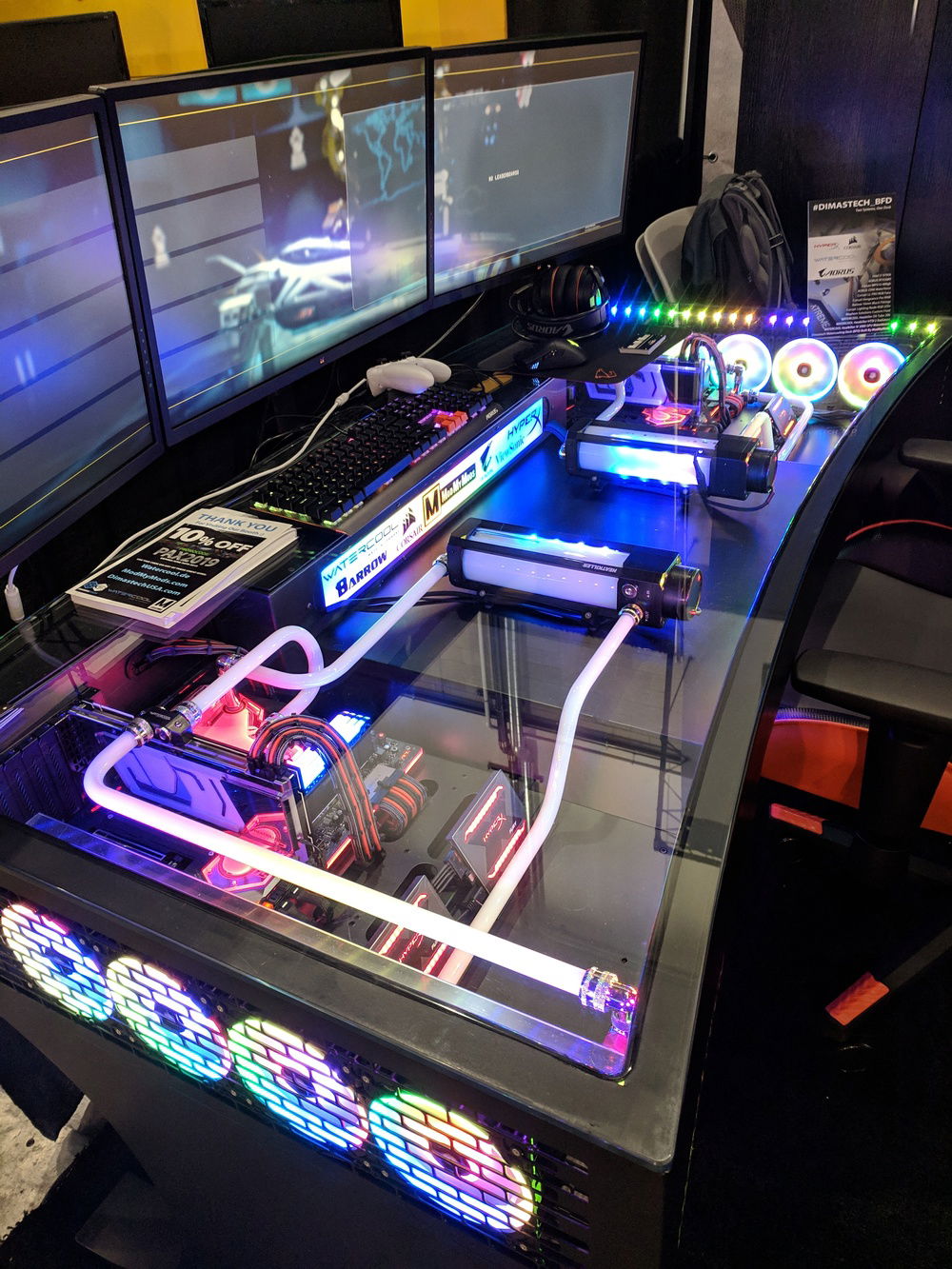 Left system featuring the 420 HSTF2 Watercool radiator - PAX 2019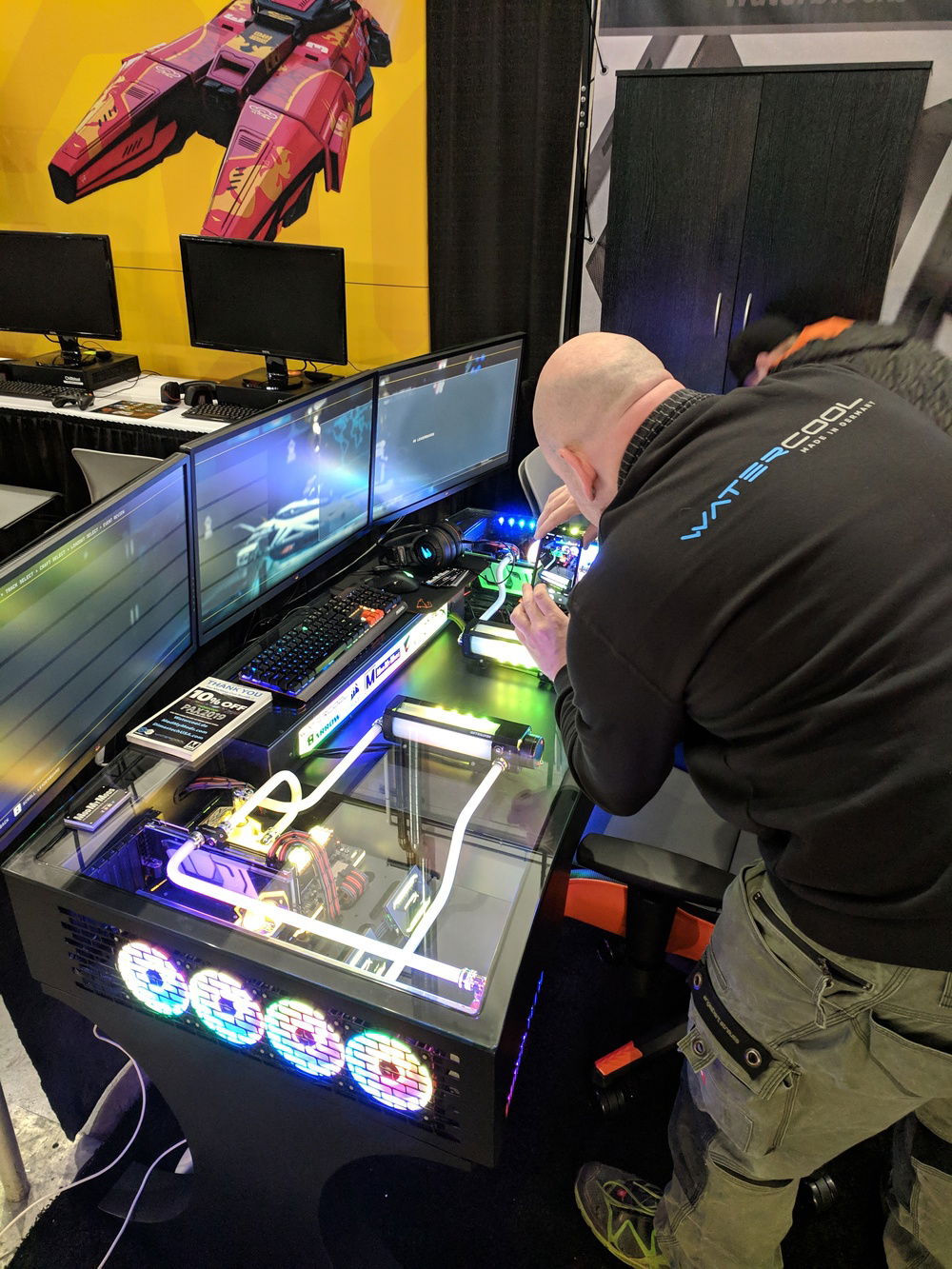 Jakob from Watercool documenting the build :D - PAX 2019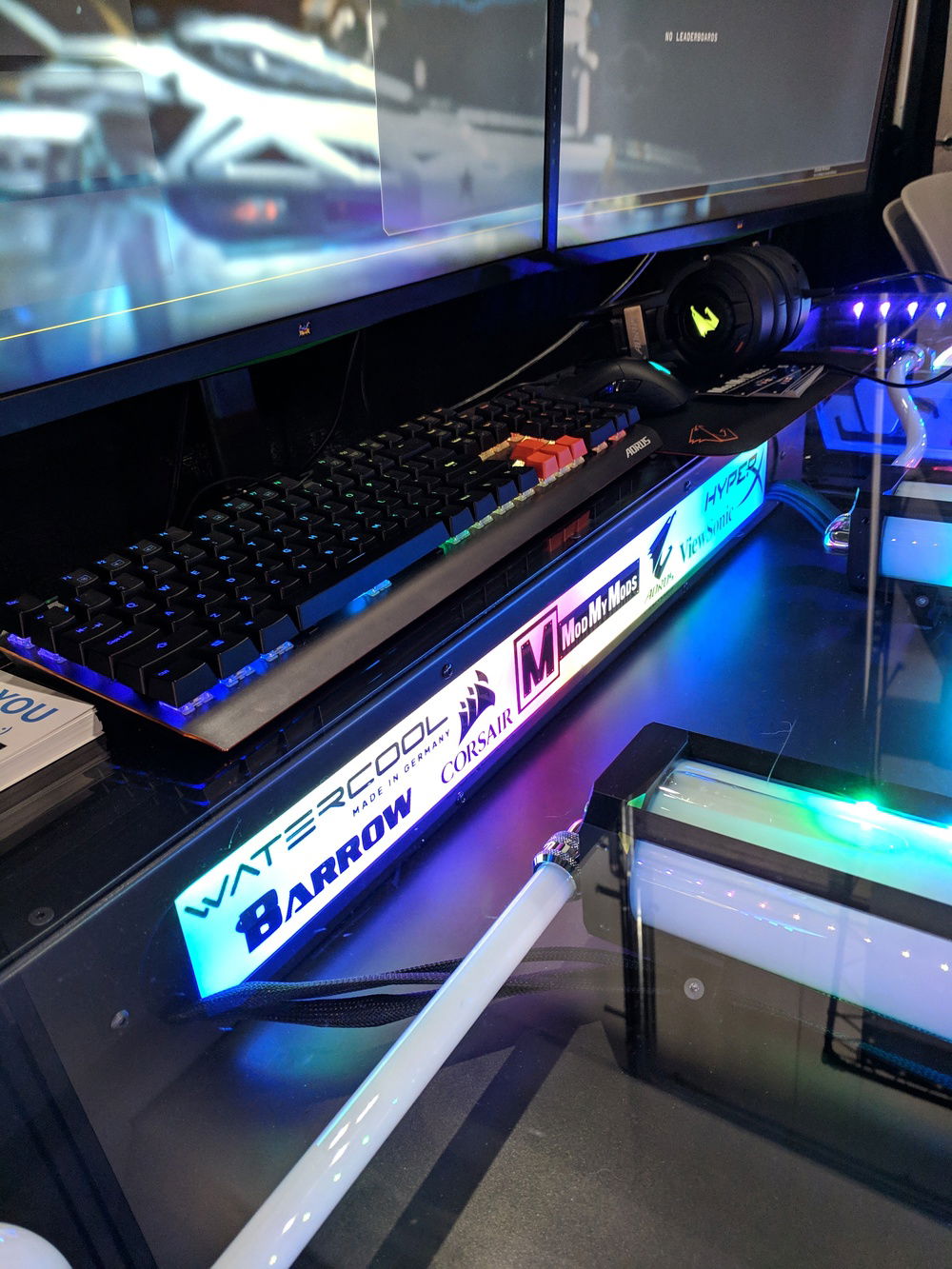 A big thank you to all of our sponsors! - PAX 2019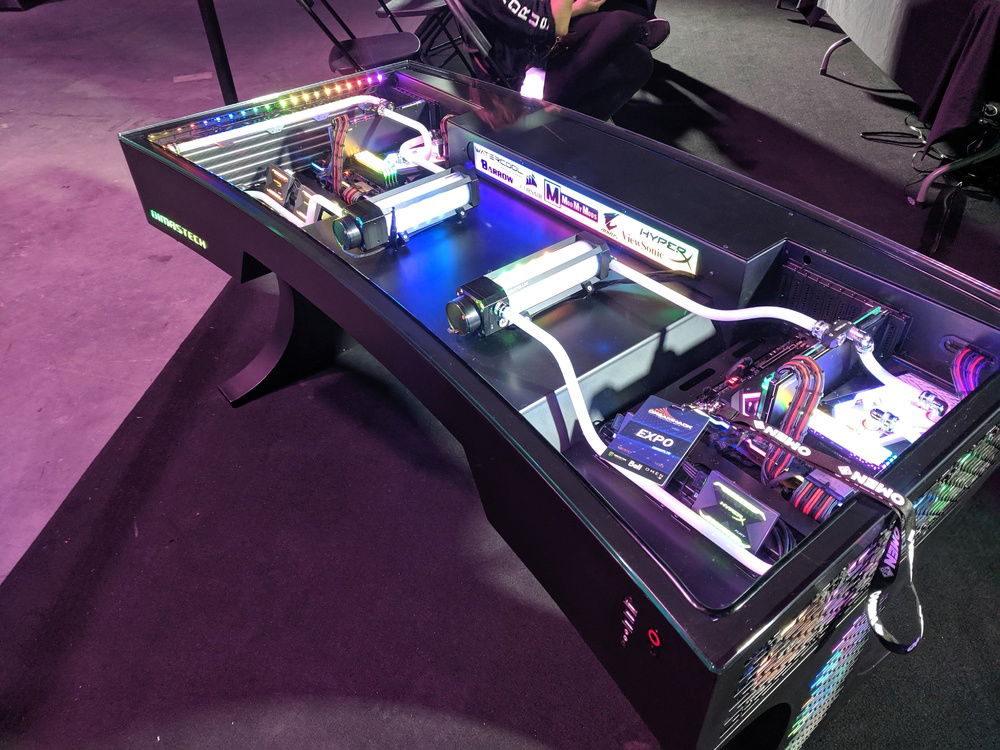 The BFD is on display in Montreal for Dreamhack 2019.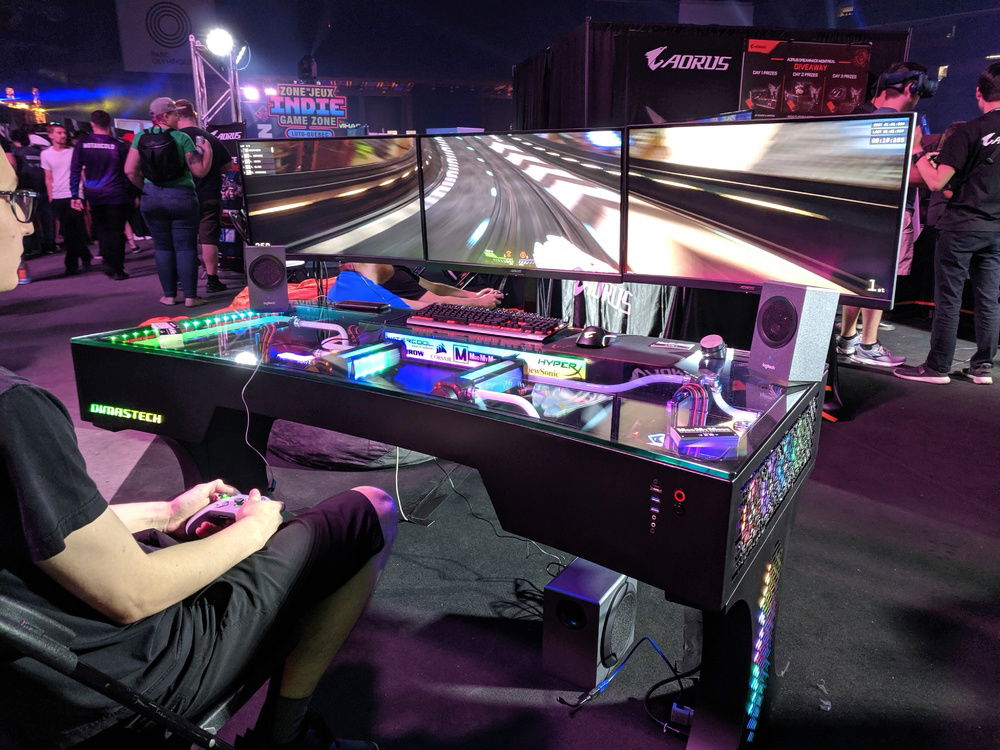 The PACER guys set us up with a custom copy of the game to support the crazy wide resolution. One of the monitors arrived damaged so we had 2 curved on the ends and one flat in the middle. - We were able to flash the monitor in the middle to emulate the same output across all three displays.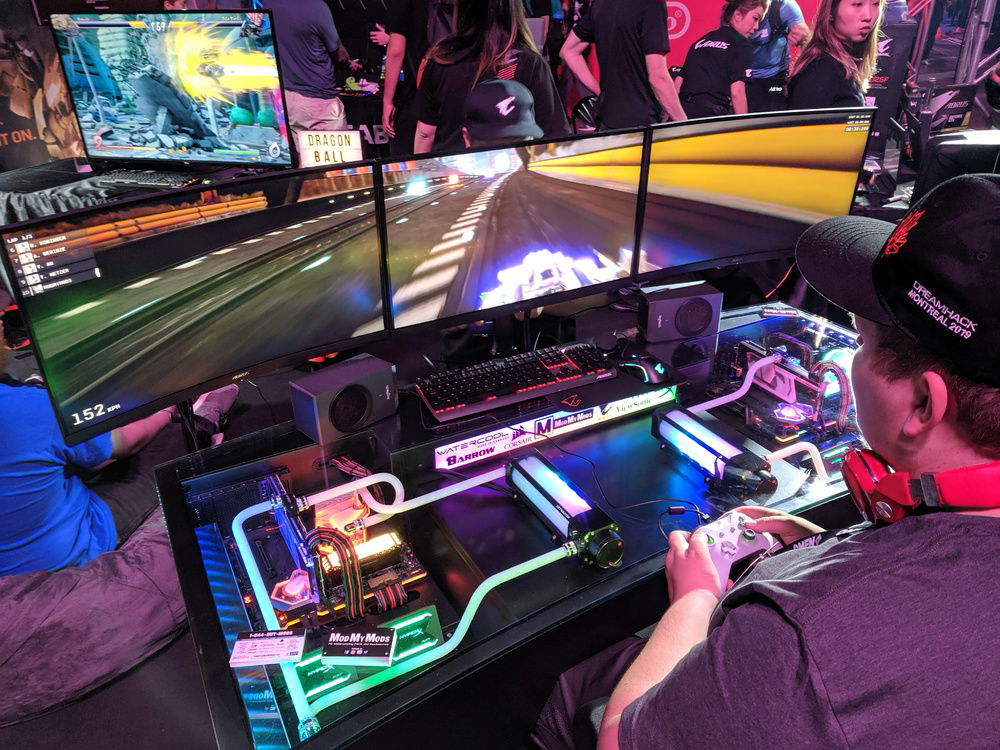 Some of our fans enjoying PACER on the triple monitor setup.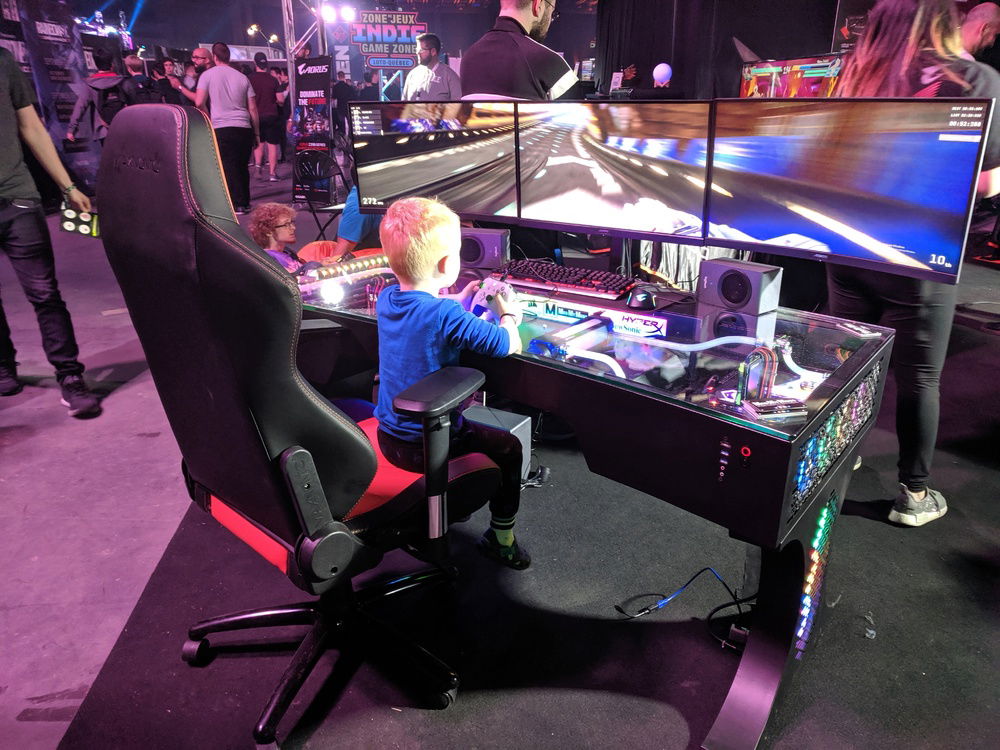 Letting the young ones run some laps.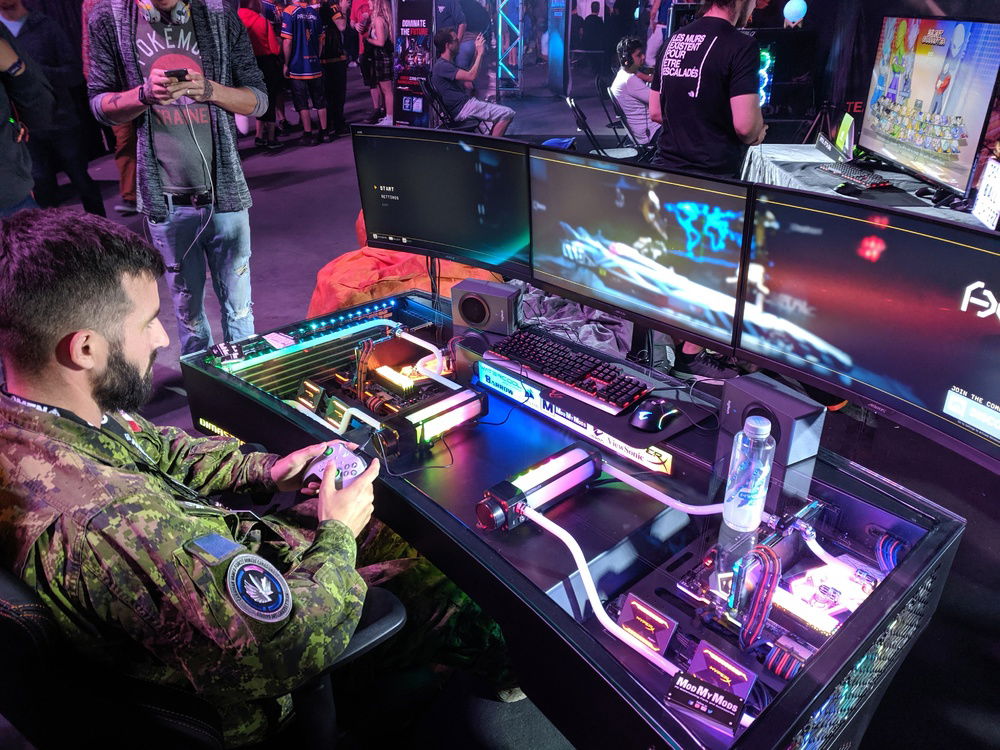 Letting the military's folk run the laps :D