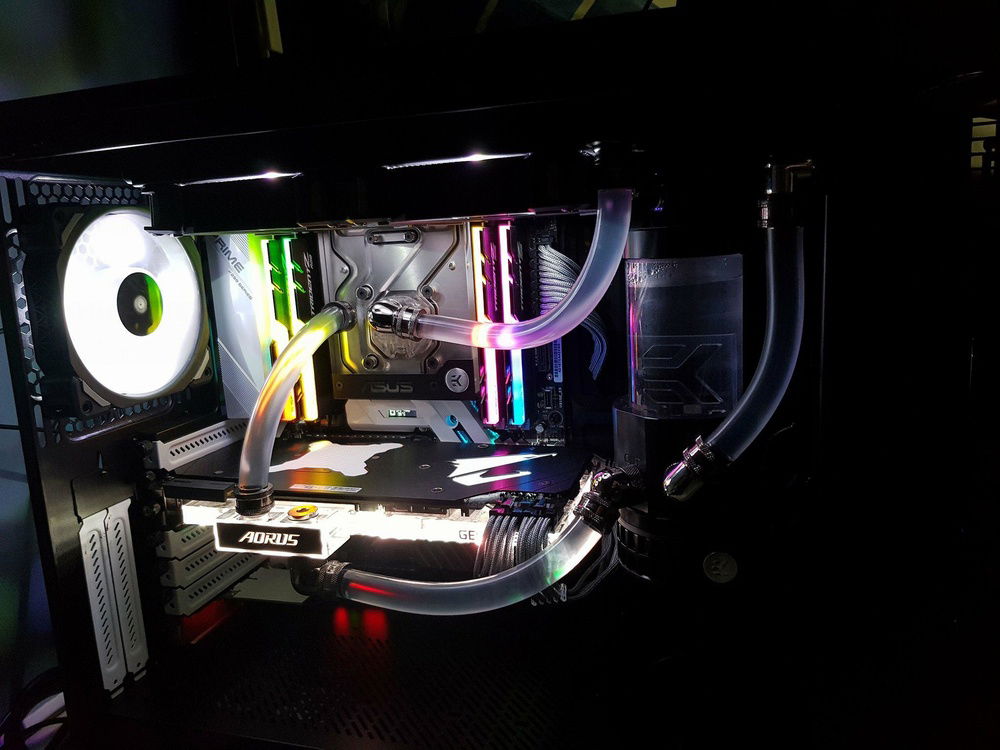 A while back before I redid the loop with an RMA replacement EK Monoblock. It had broken LEDs.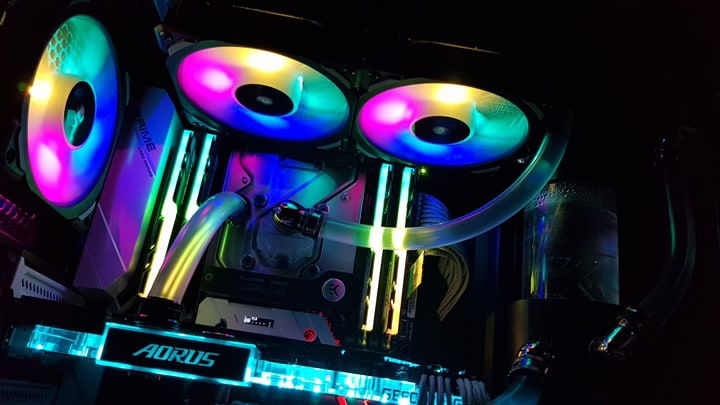 The day I first built it.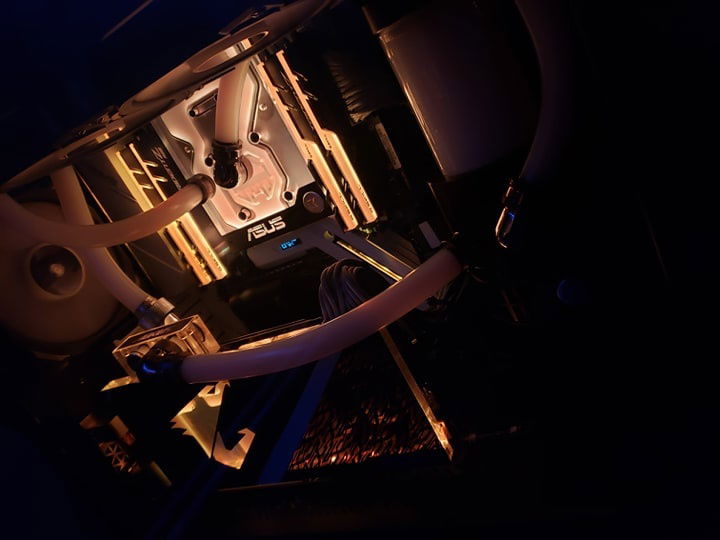 A nice subtle warm LED effect I like using.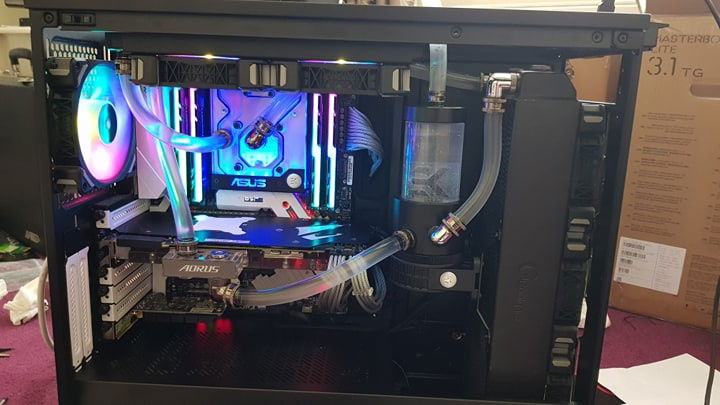 The first picture taken right after it's first leak test.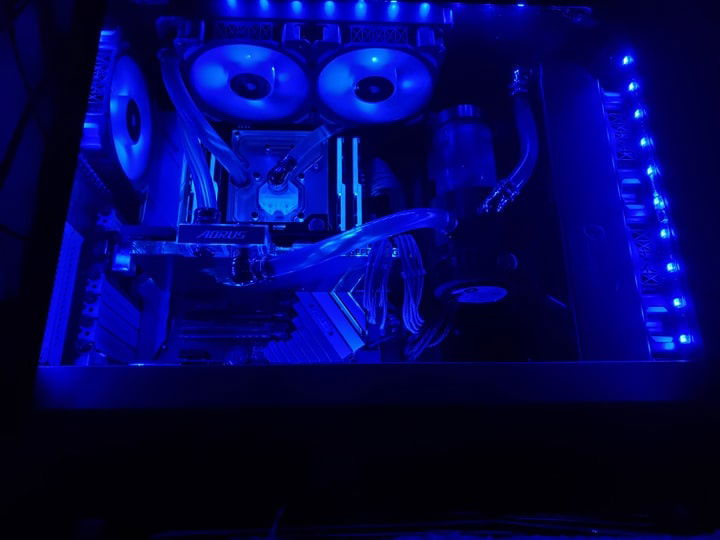 A nice deep blue, before I vertically mounted the GPU.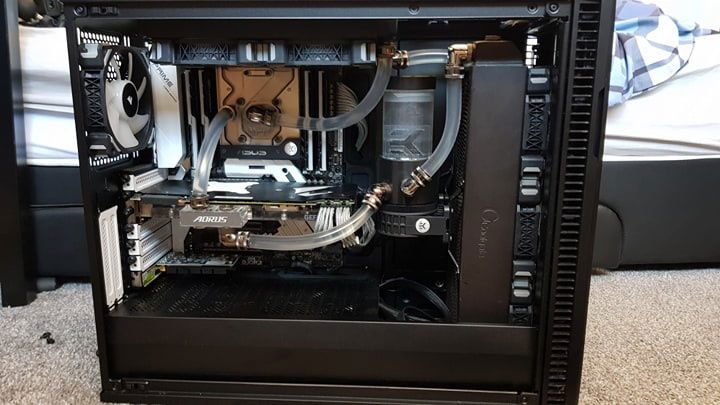 A picture of the PC, the day I first did the loop, it;s just getting ready to be plugged in for the first time in the setup.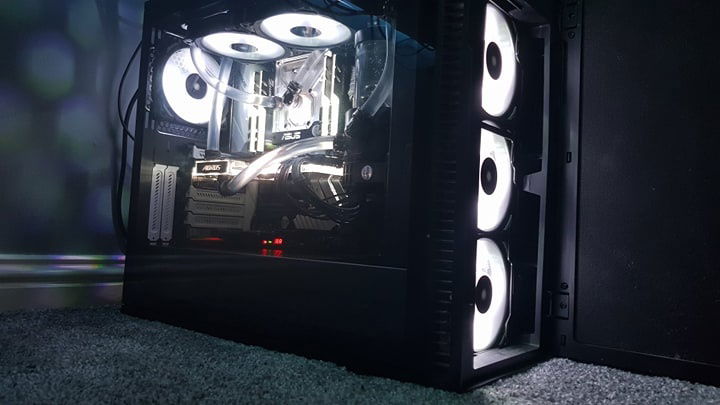 With the front panel open, showing the 3 front fans too.