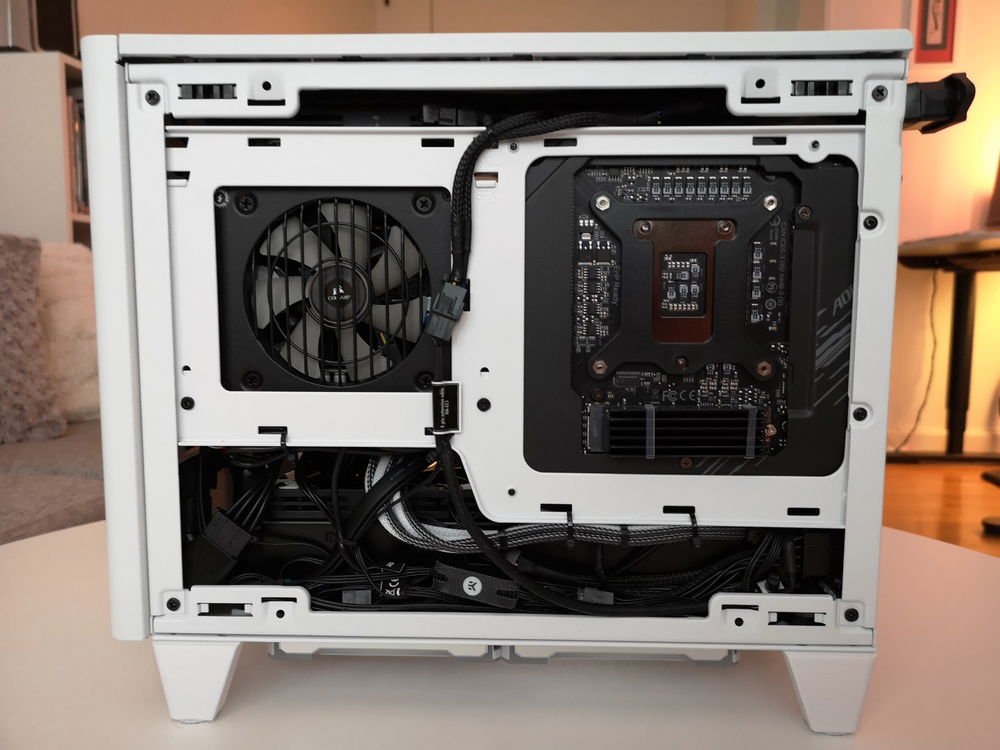 Cable management. Not the prettiest, but not visible from the front either.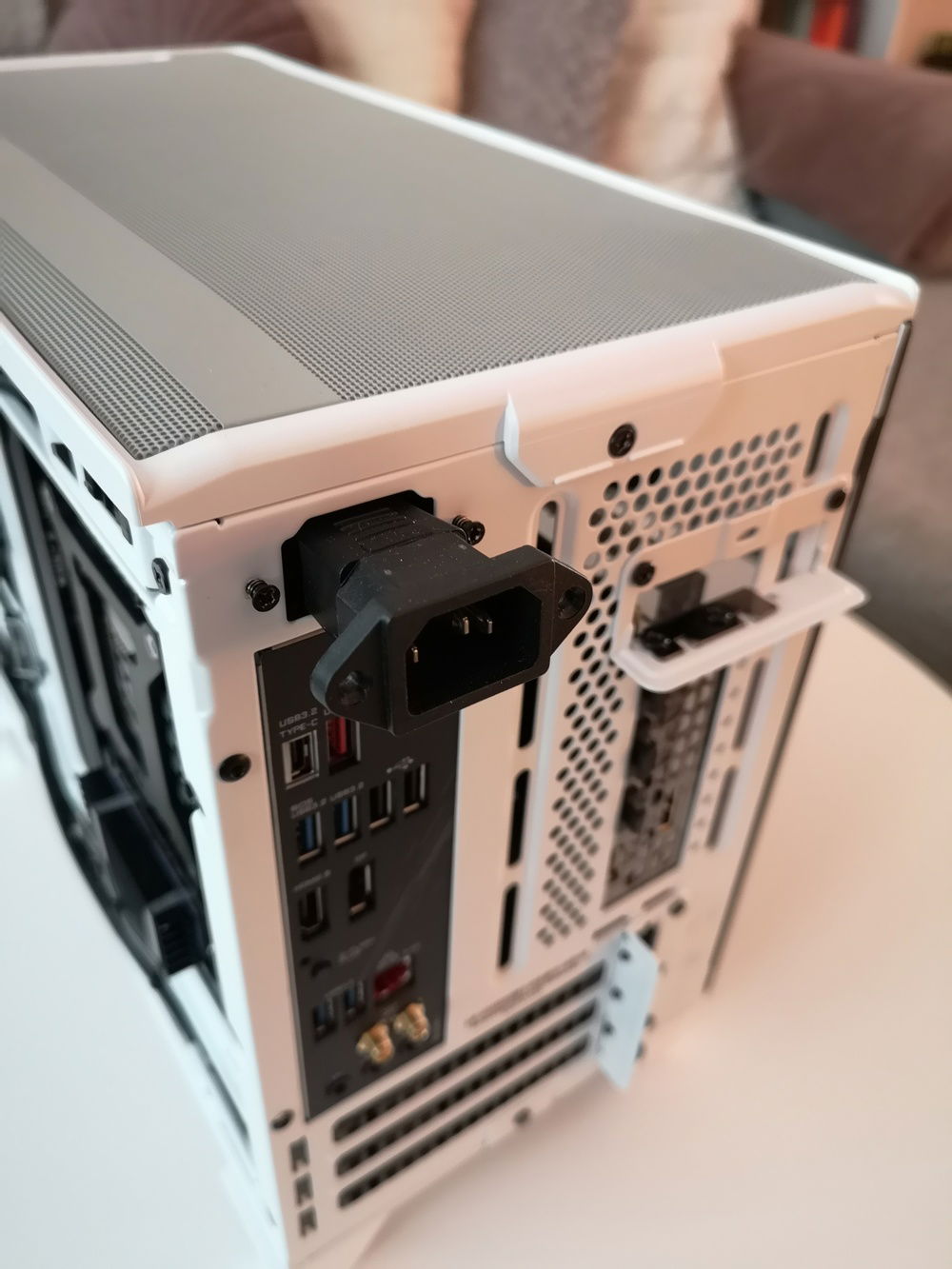 Power plug has to hang out of case in order to fit top rad.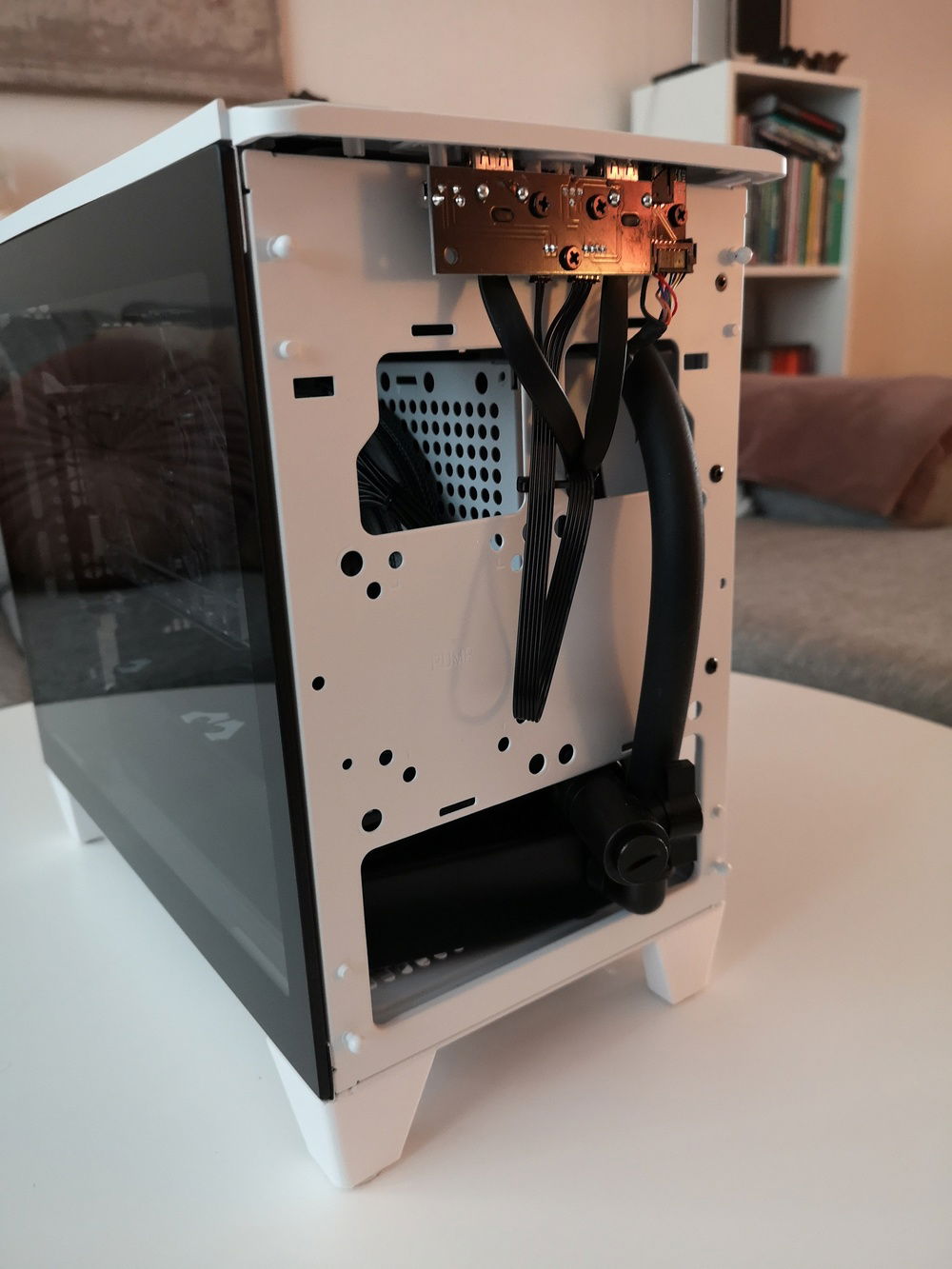 Underneath the front panel.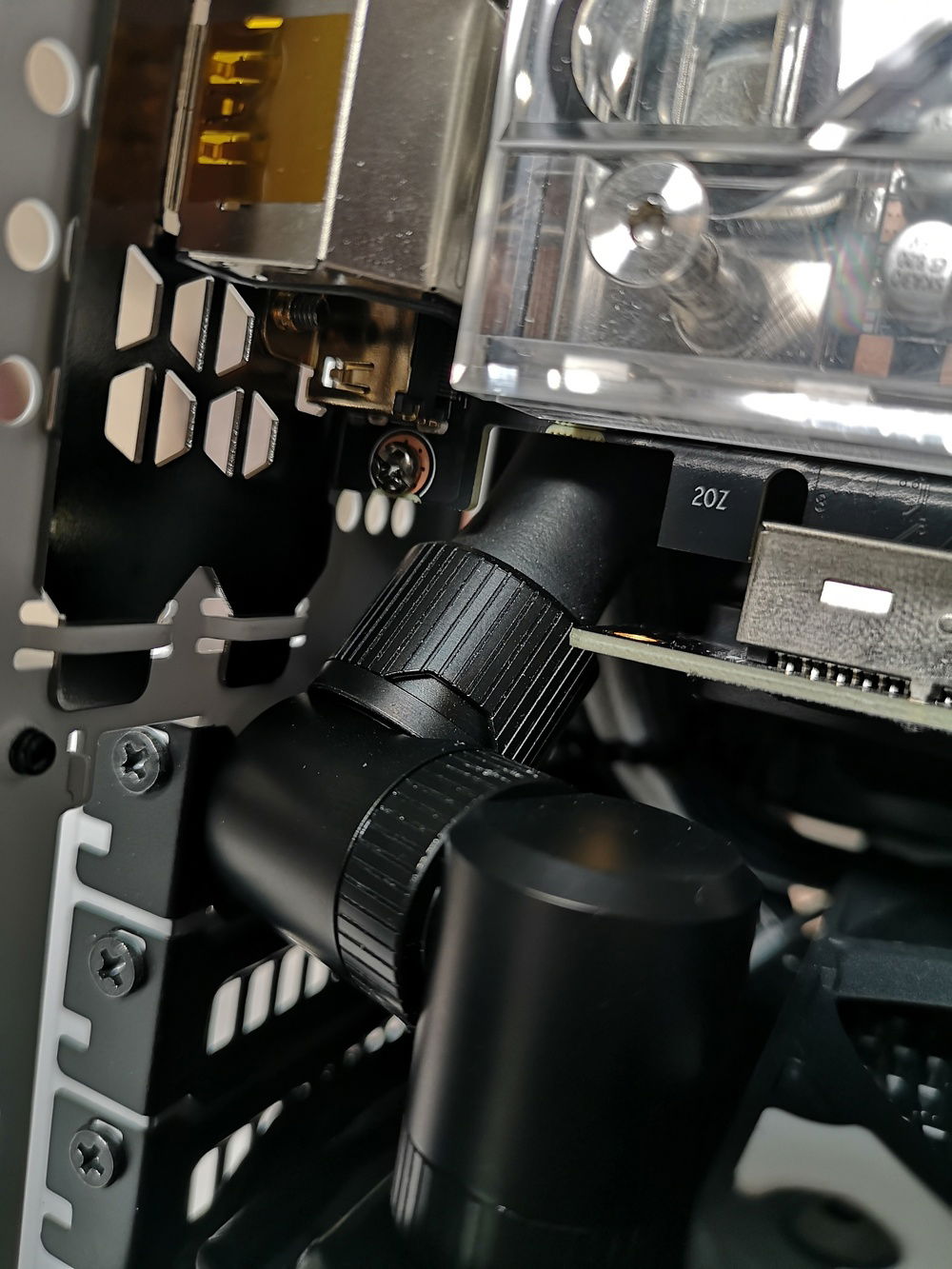 Tube goes behind riser cable.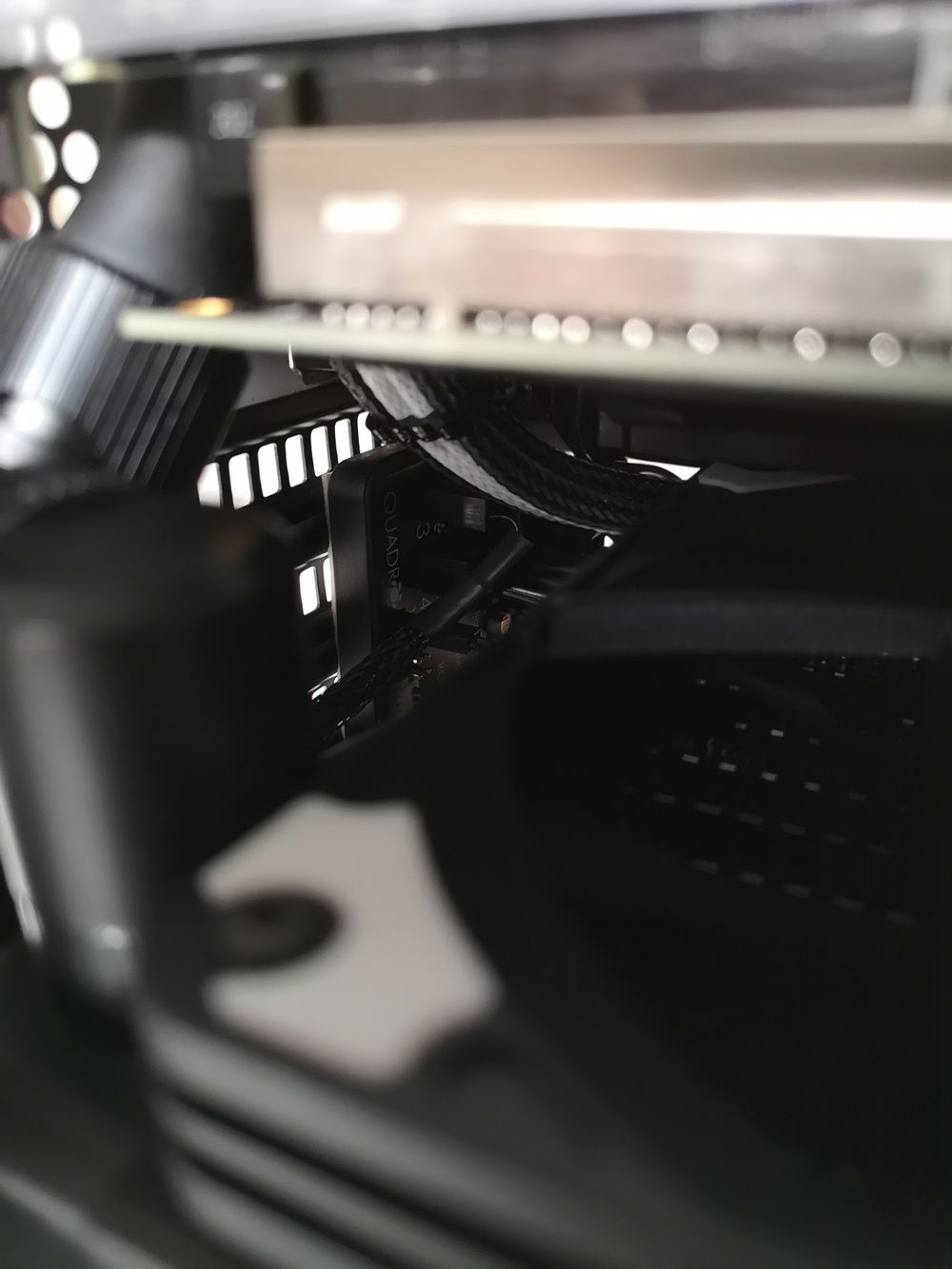 There's a Quadro somewhere down there.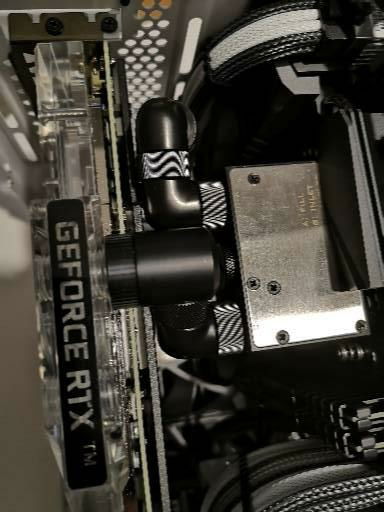 I'm really proud of this part.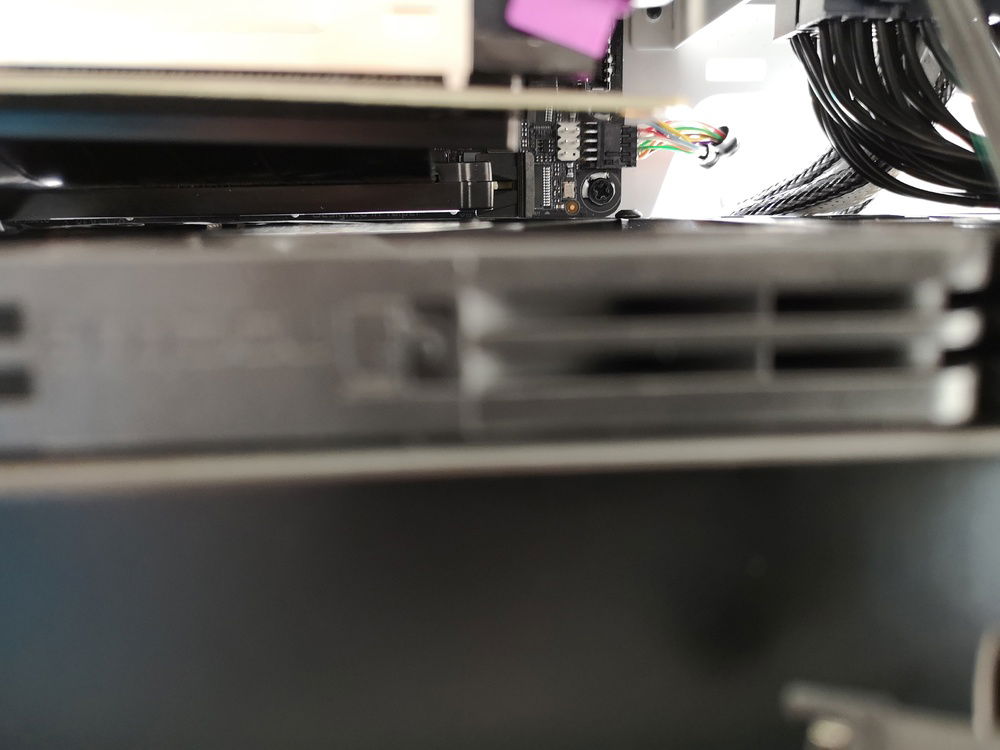 Almost no margin left between bottom fans and mobo.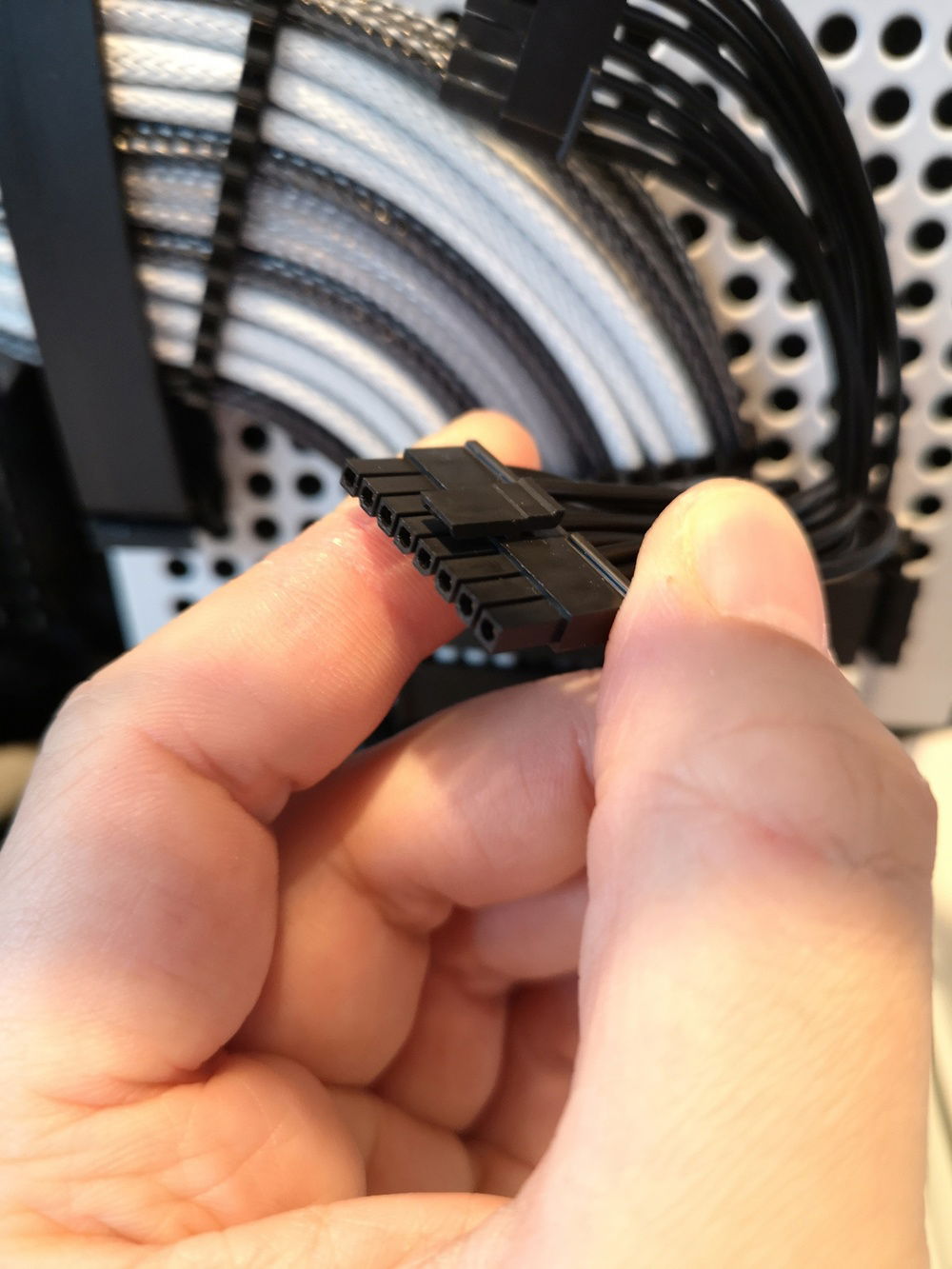 Tiny Micro-fit 3.0 connectors.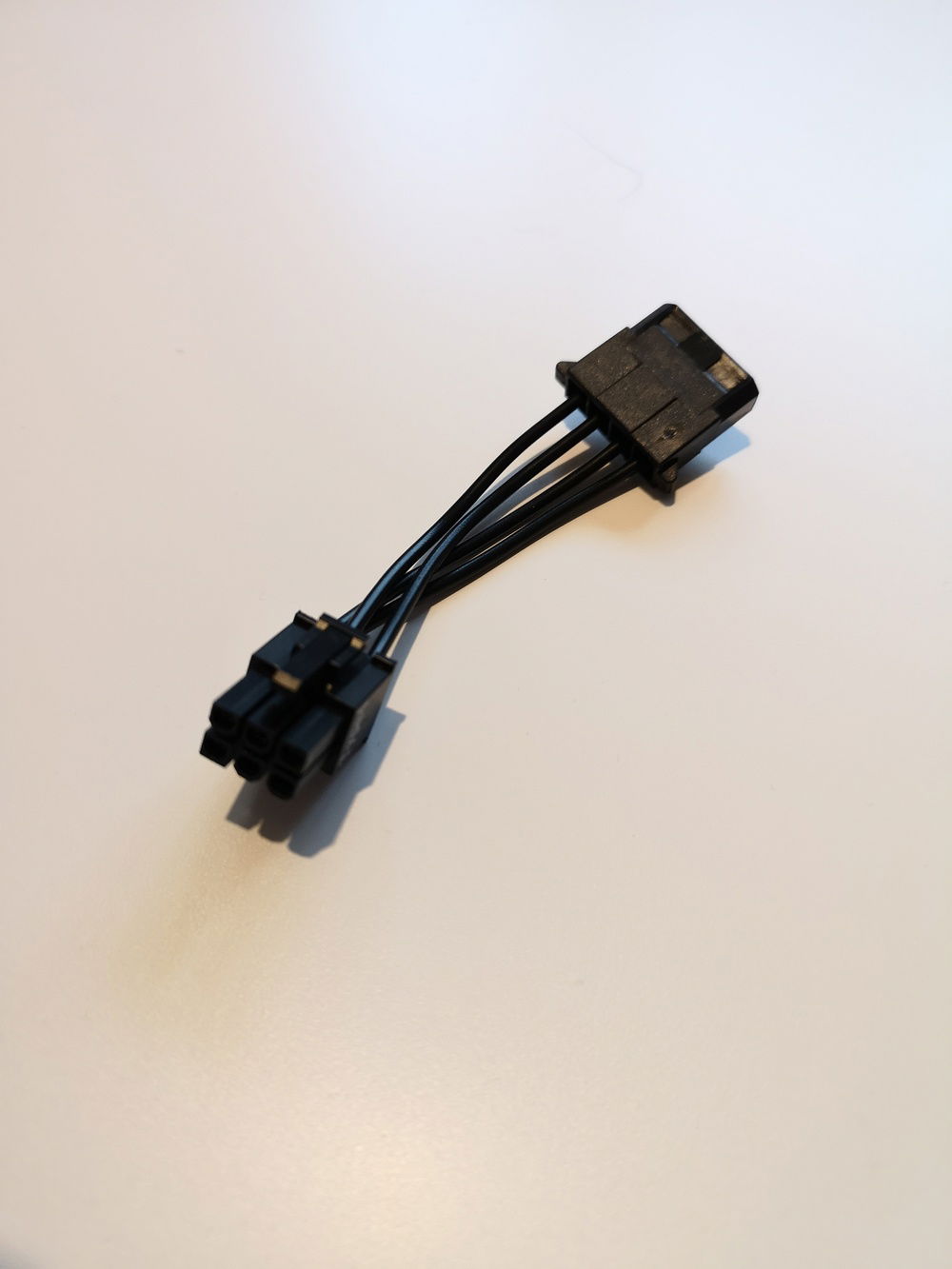 Shortest molex cable ever?