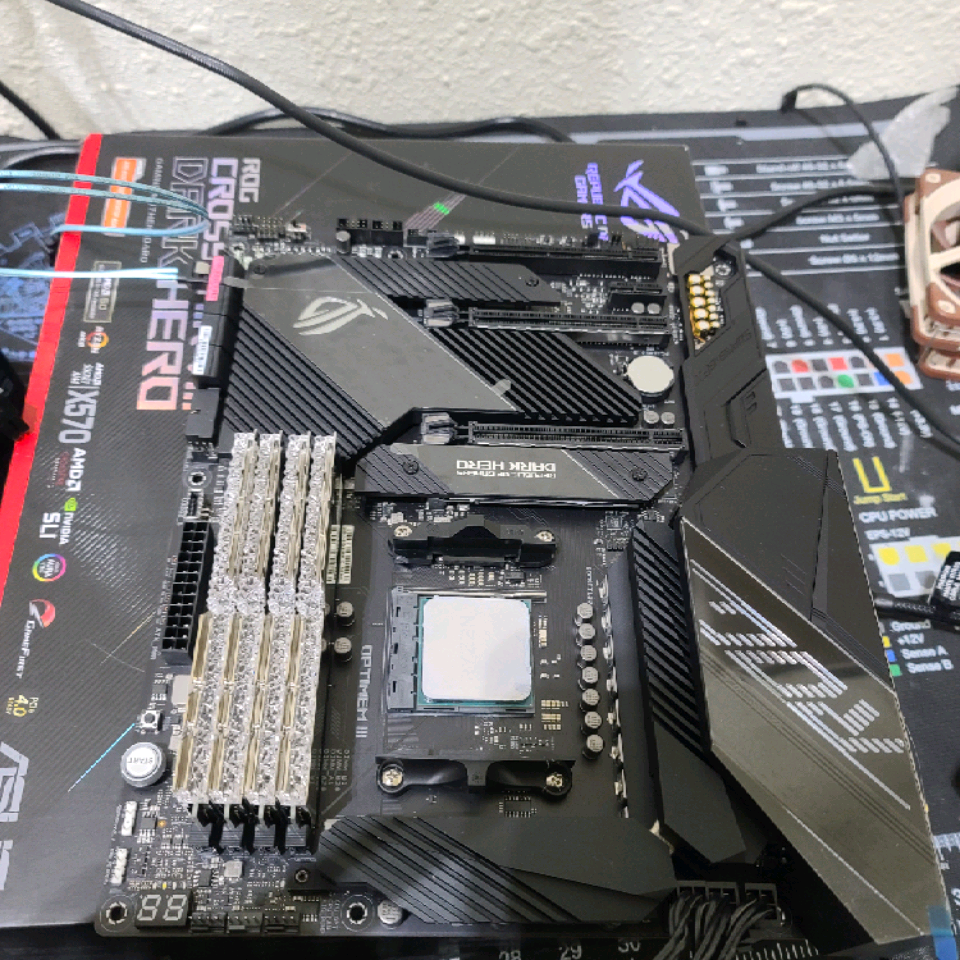 New Board and Ram for Testing gskill Royal 3600mhz cl 14 32gb 4x8gb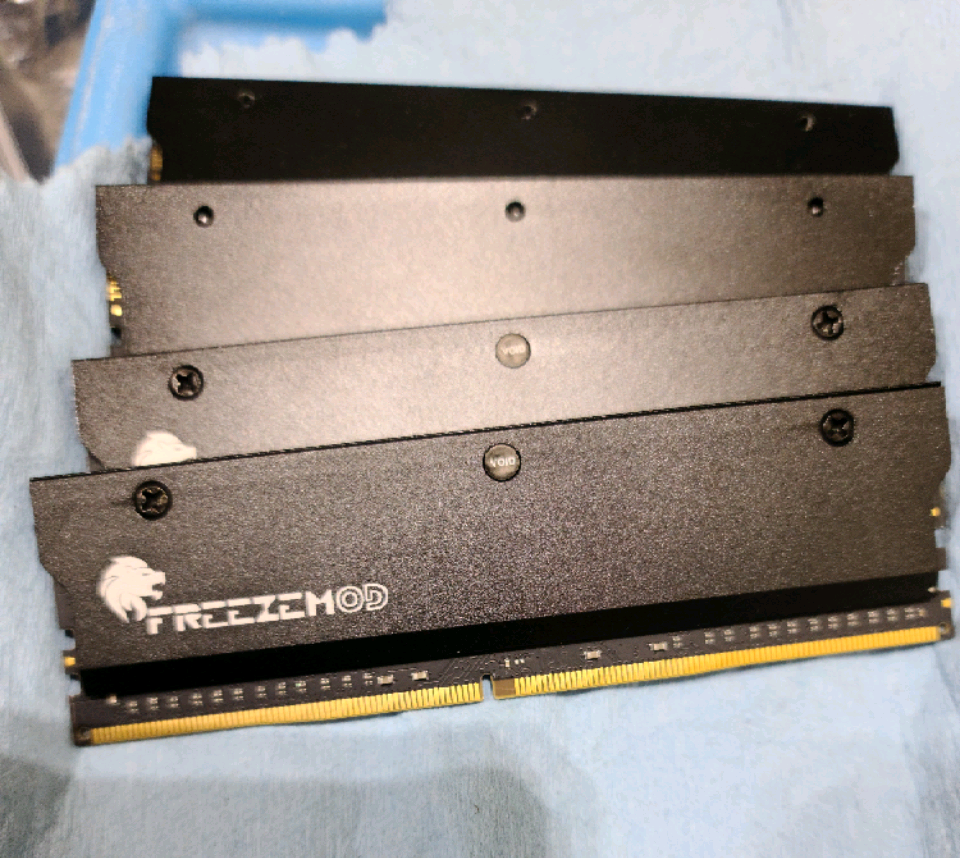 Gskill 128gb kit 4x32gb 3600mhz cl 16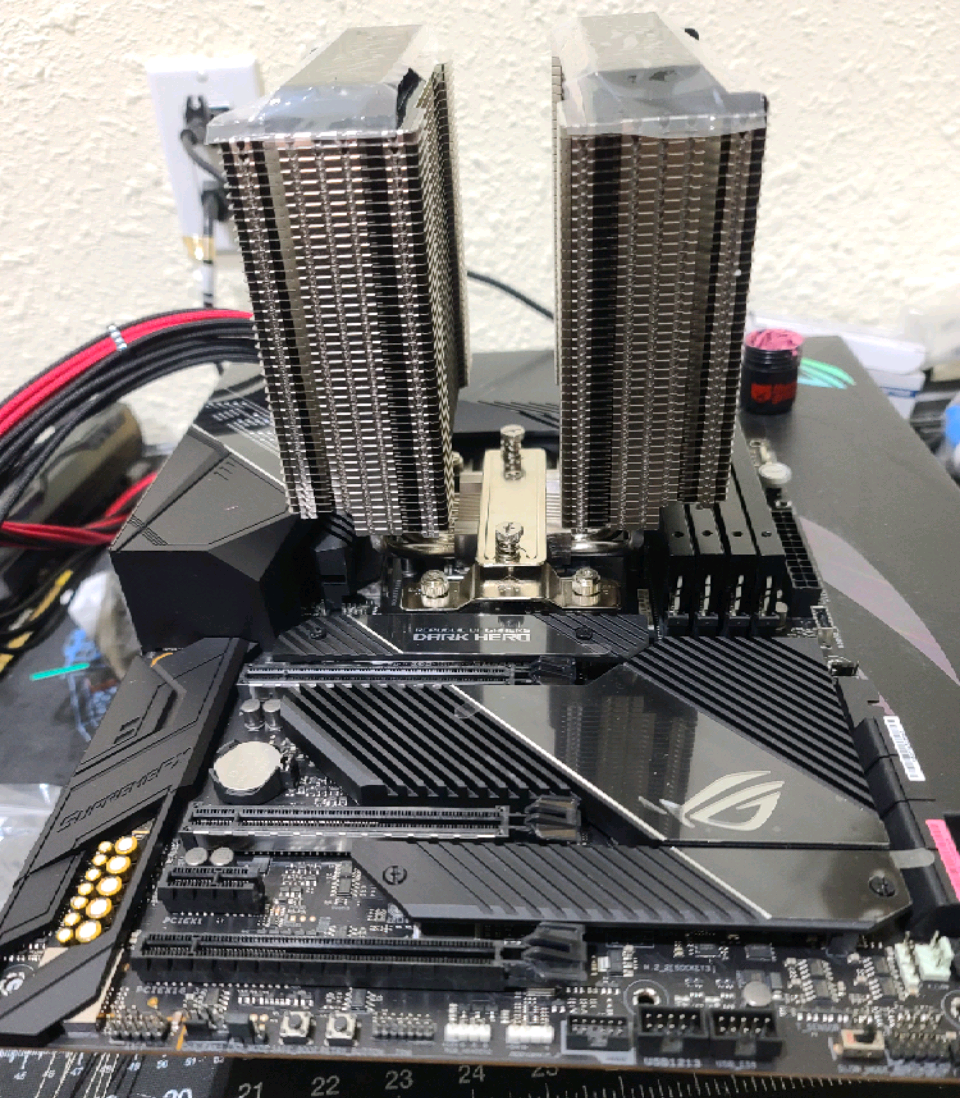 Deepcool Assassin III Extra Thick boy for this 5950x with Thermal Grizzly Extreme Paste.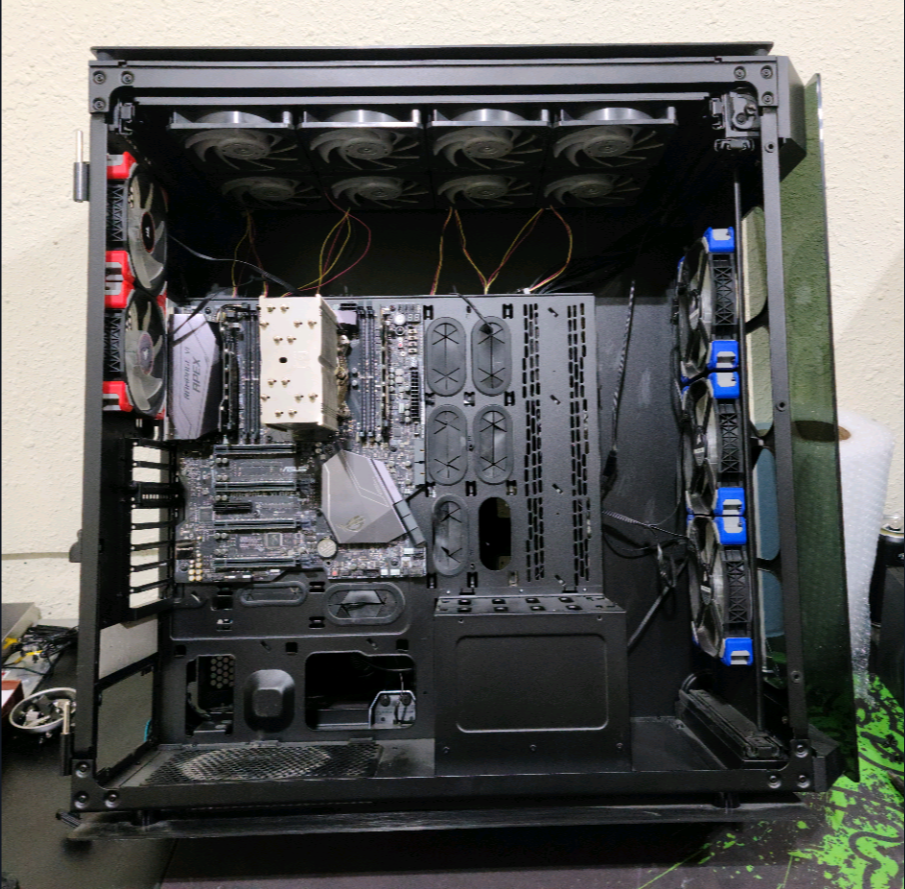 Old Boy being Retired to a new Project down road.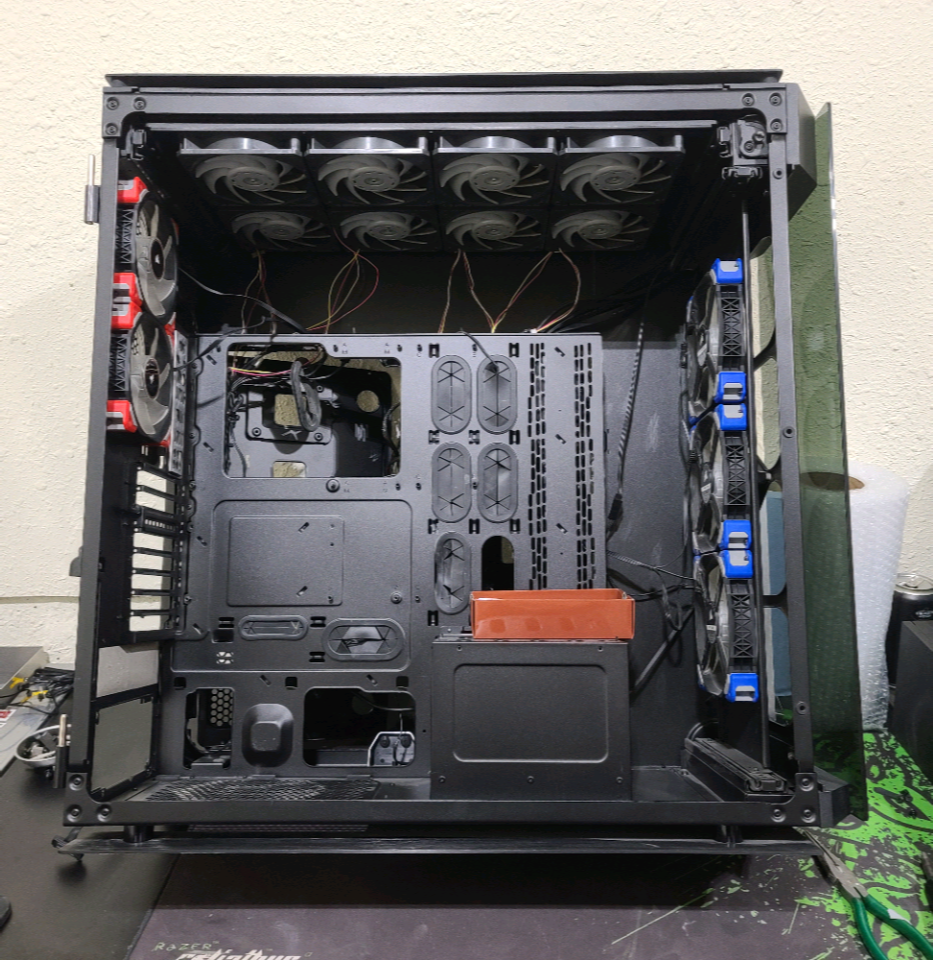 Cavernous Space should rent it out.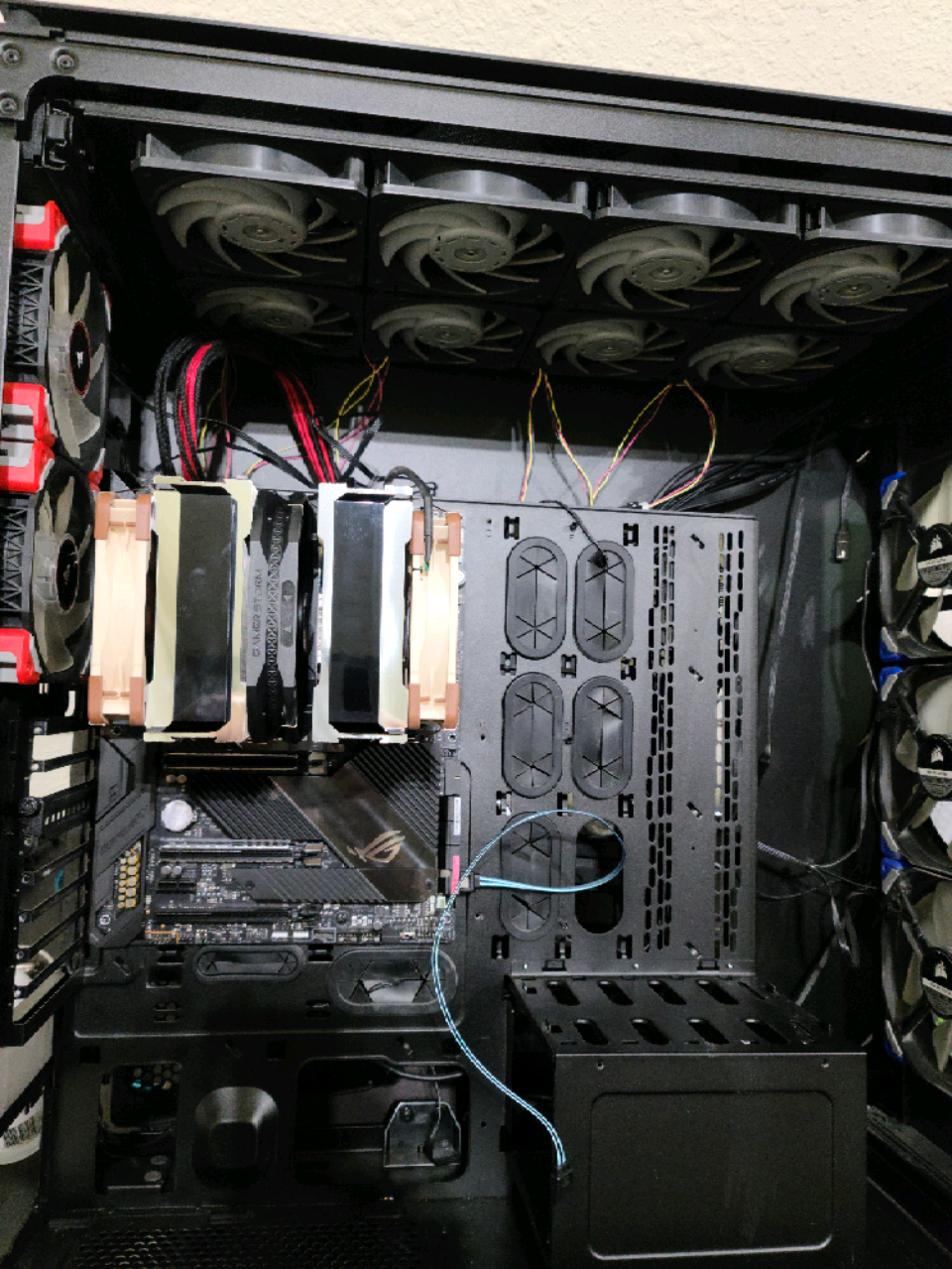 Prepping the Cable management i made sure cpu cables were in before i installed board.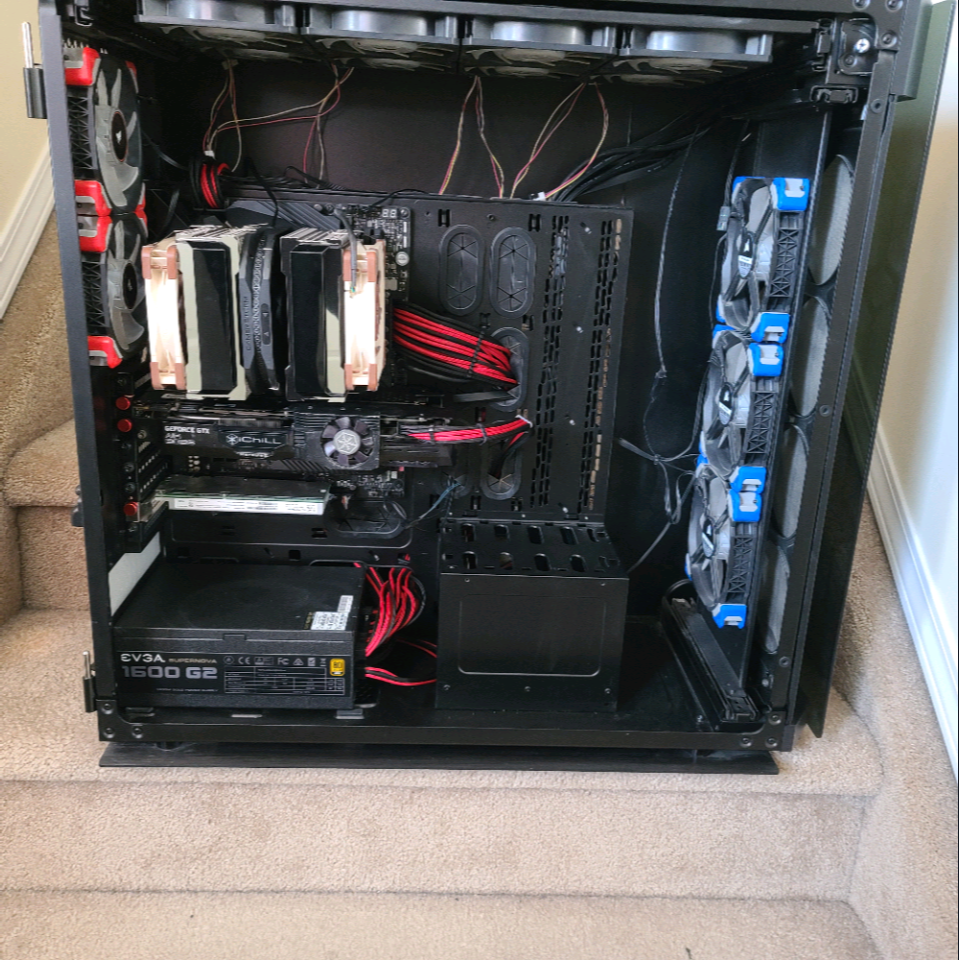 Everything installed Thanks Cable mod made some sick cables for this build.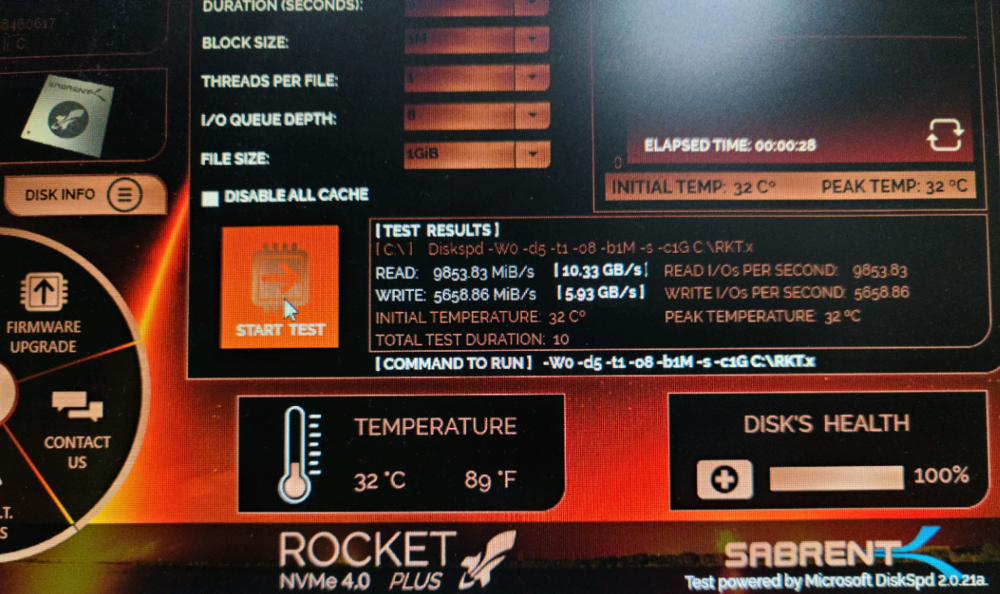 OS Drive Sabrent Rocket 4 Plus 2TB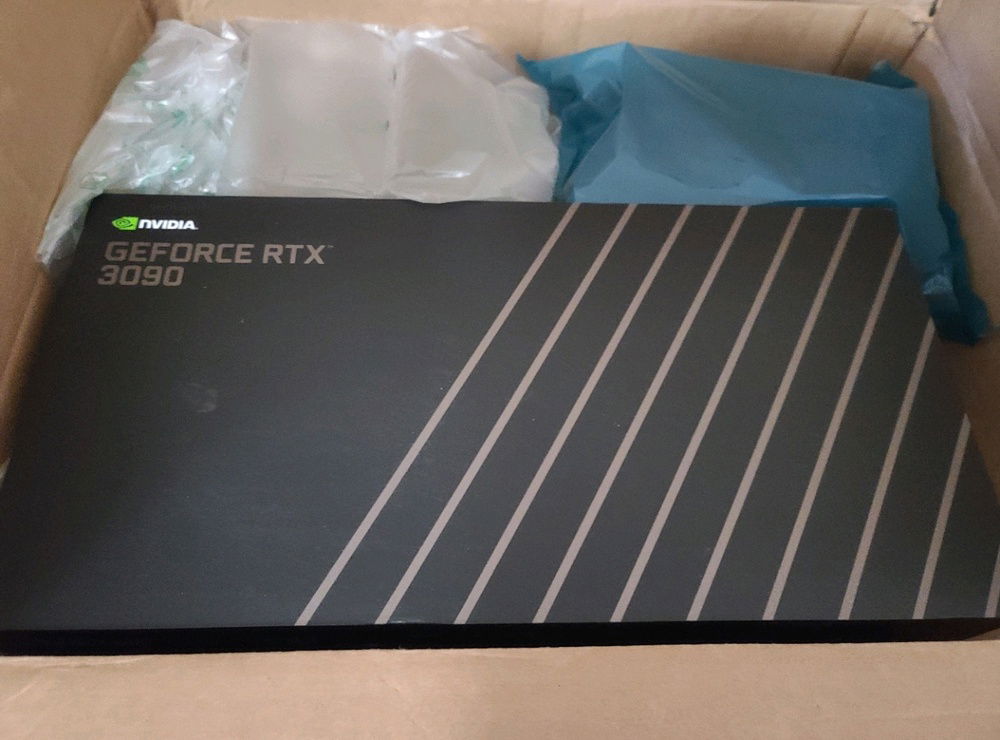 It had a long Journey getting to me