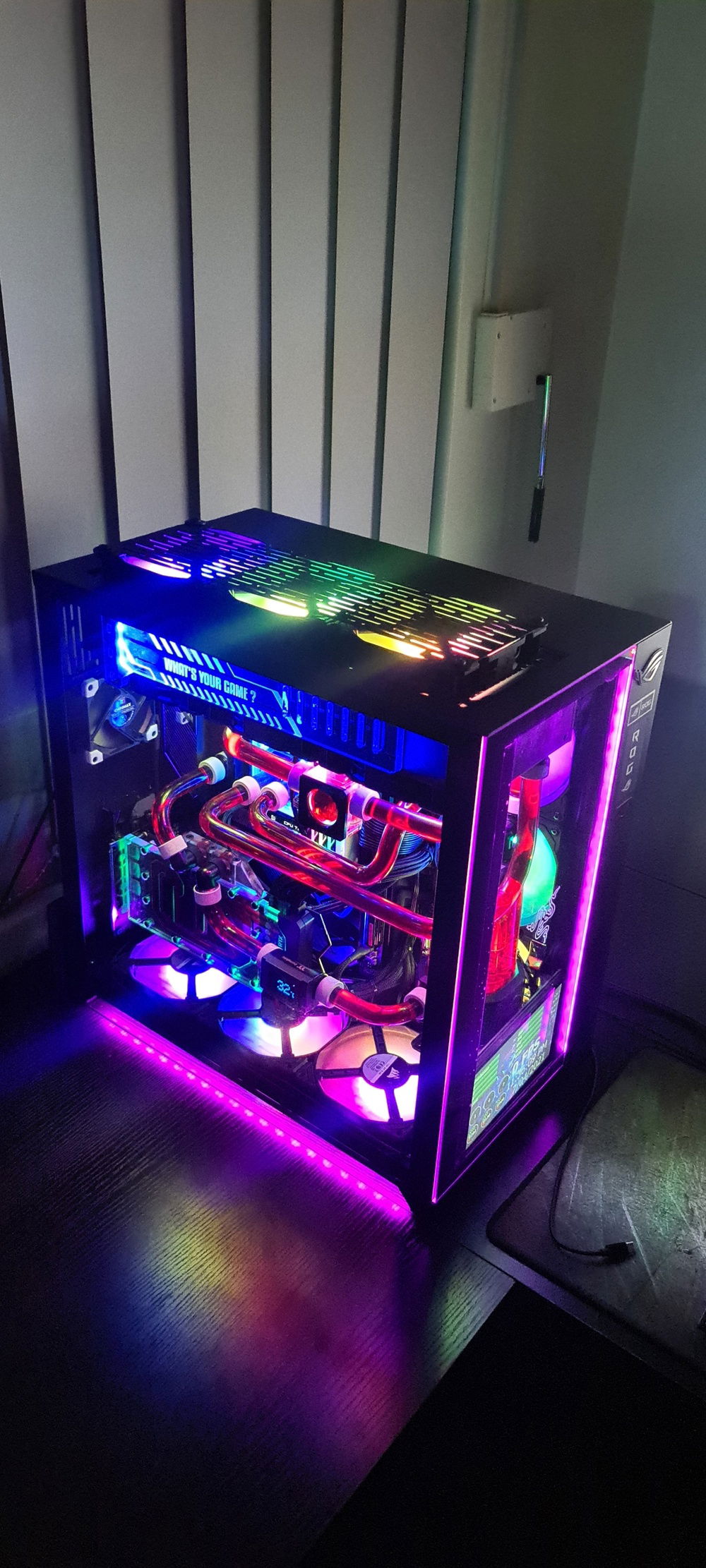 All the RGB goodness with 7" stats screen down the bottom and top and back modified to fit and extra 3 fans on each radiator but keeping the case looking neat still, also extra Noctua 80mm fan on the back pulling air in, every little bit helps👌.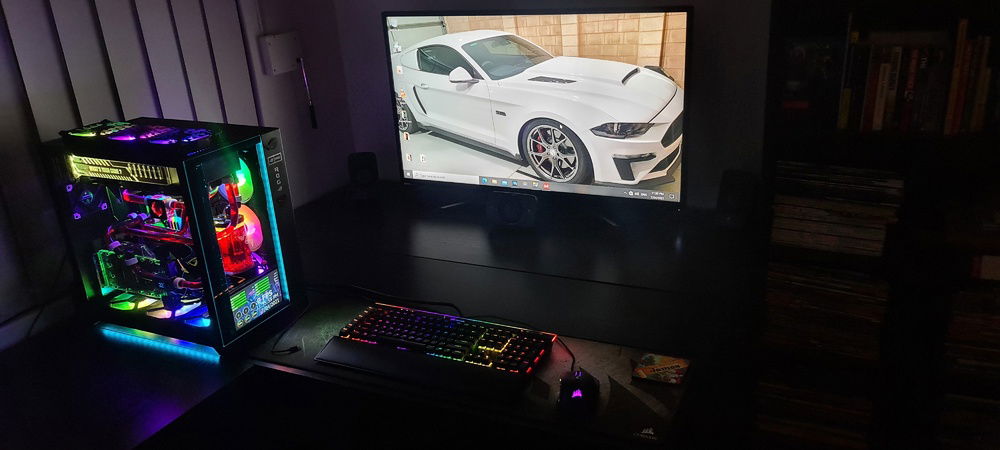 Corsair RGB K95 keyboard and Corsair RGB mouse with 43" Asus strix 4K monitor.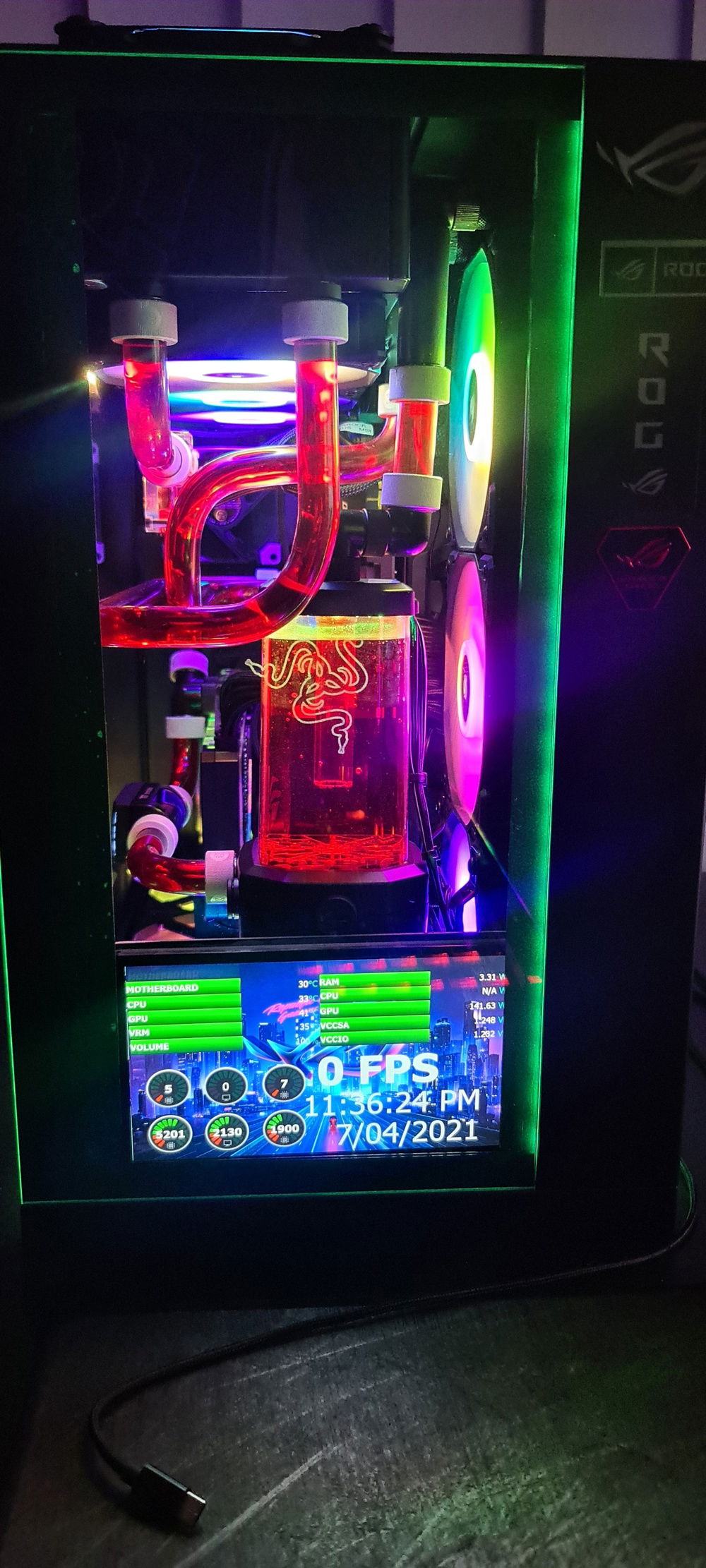 Close up of the front of the case with the 7" stats screen.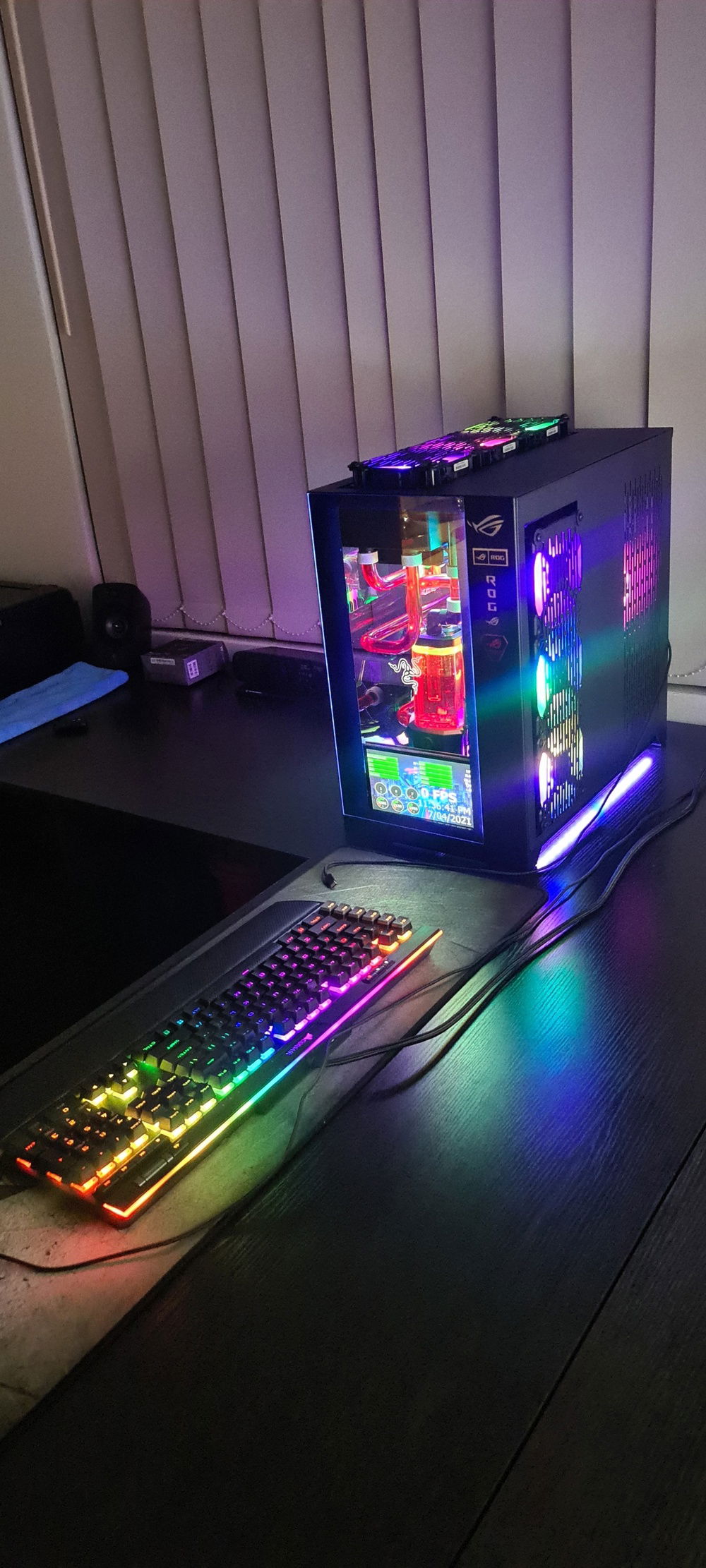 Back of the case modified to hold and extra 3 fans for the radiator and still look neat with the vent cover, also extra fan blowing air to back of motherboard right behind where CPU is.