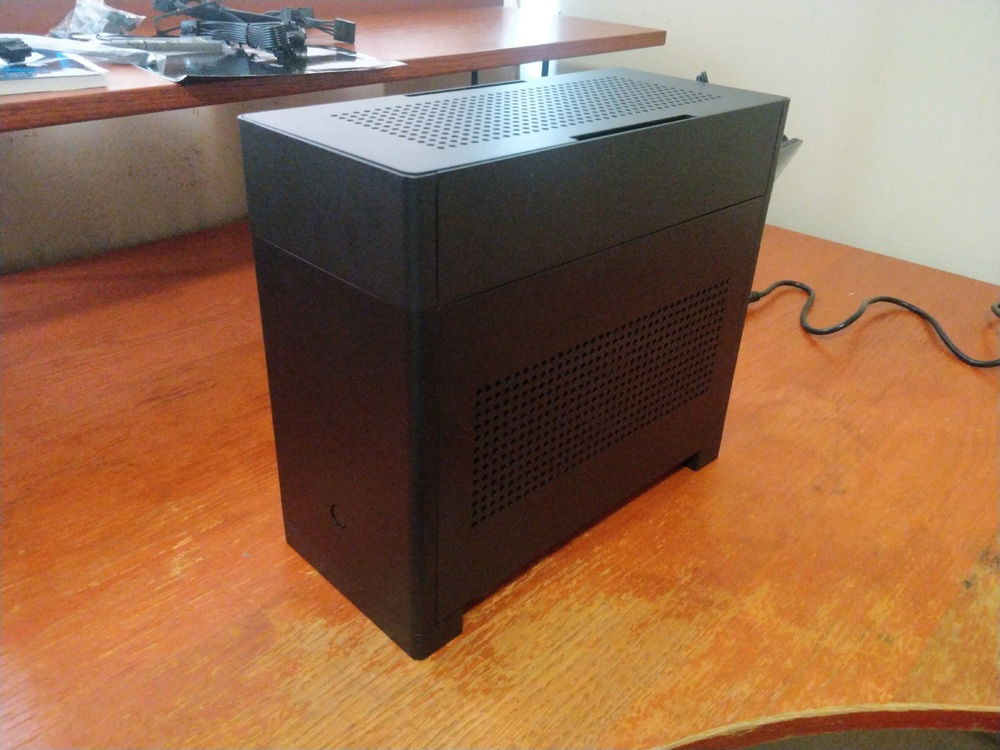 Front and motherboard side closed.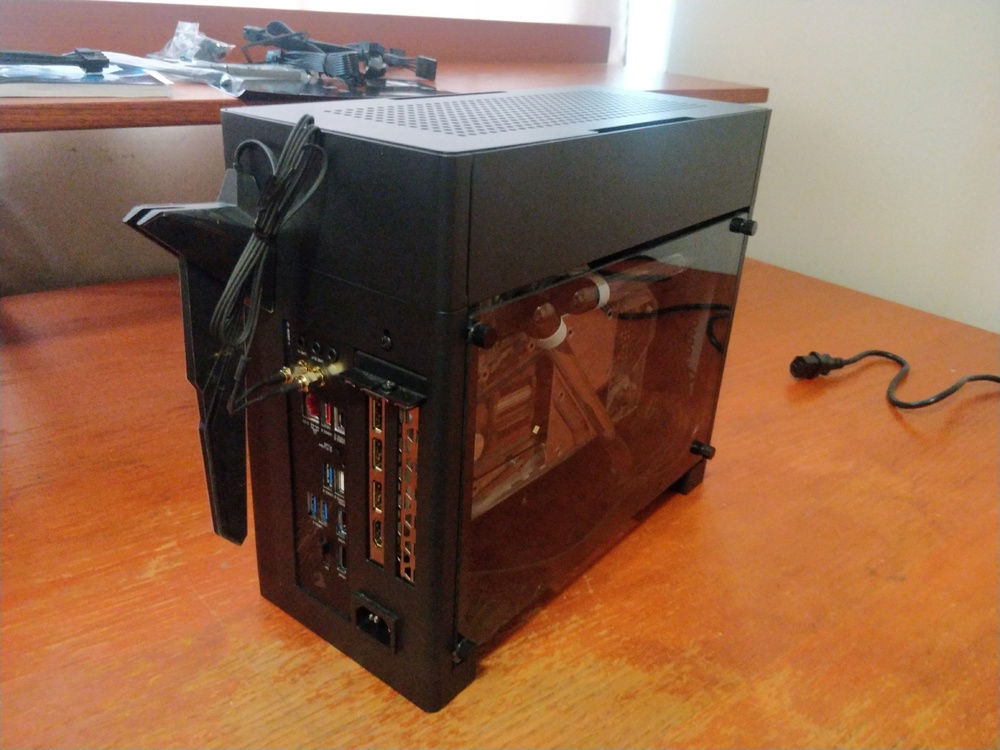 Rear and gpu side closed. Glass panel on this side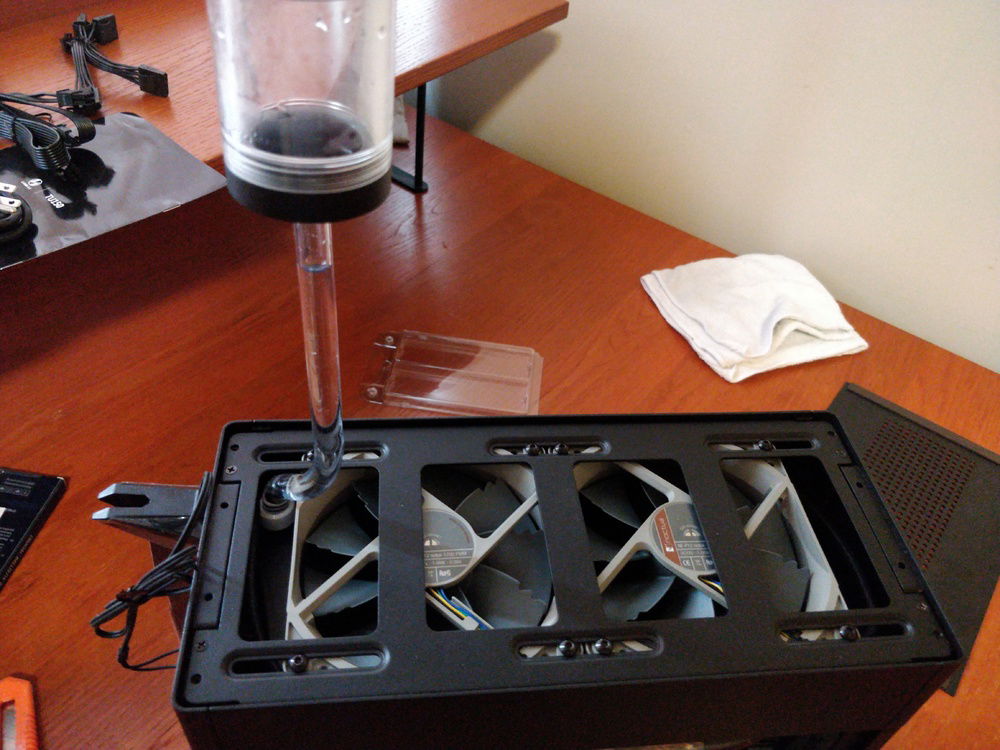 Top open. This is how I filled the radiator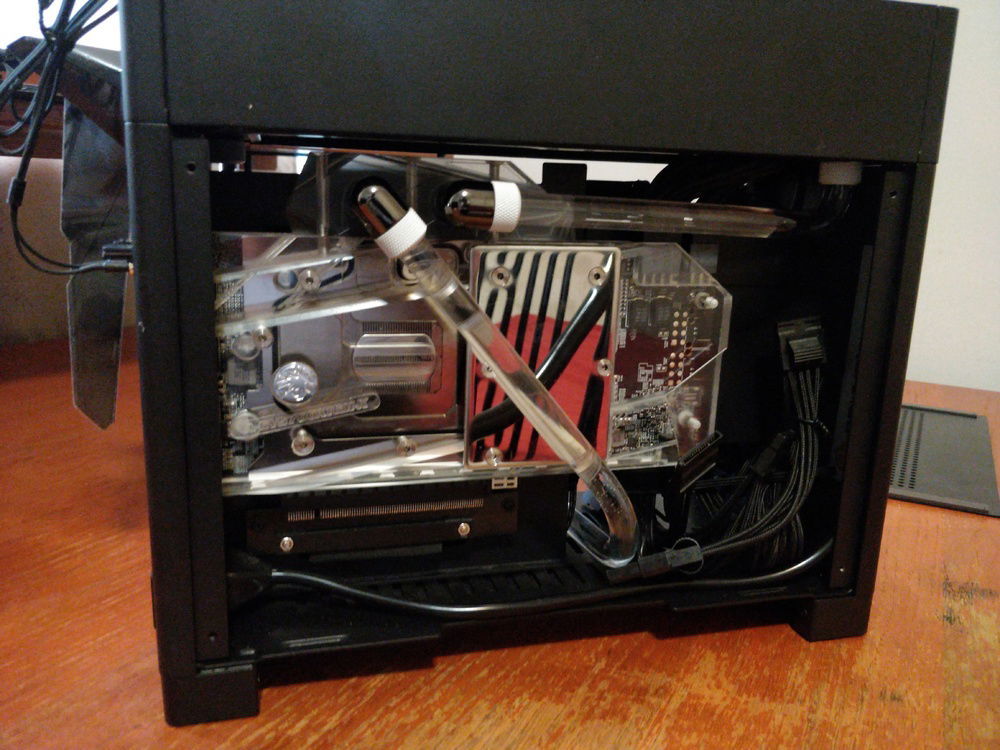 Inexplicably shiny gpu block. It was the only one that fits Gigabyte's 5700xt.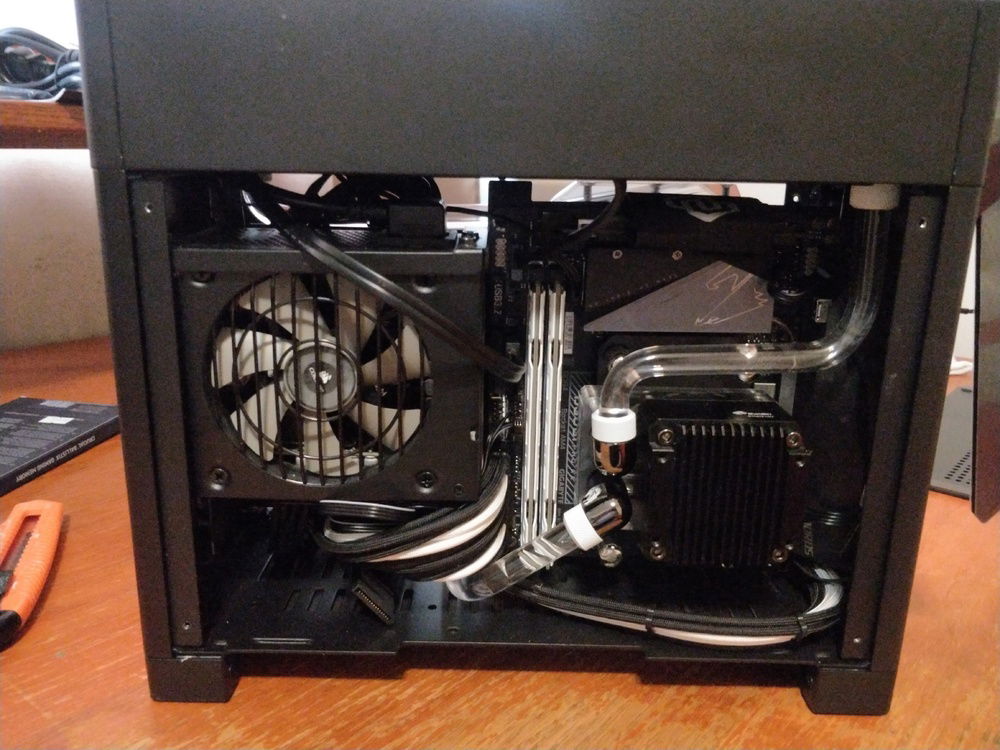 Motherboard side. Radiator to cpu tube positioned to allow access to front nvme.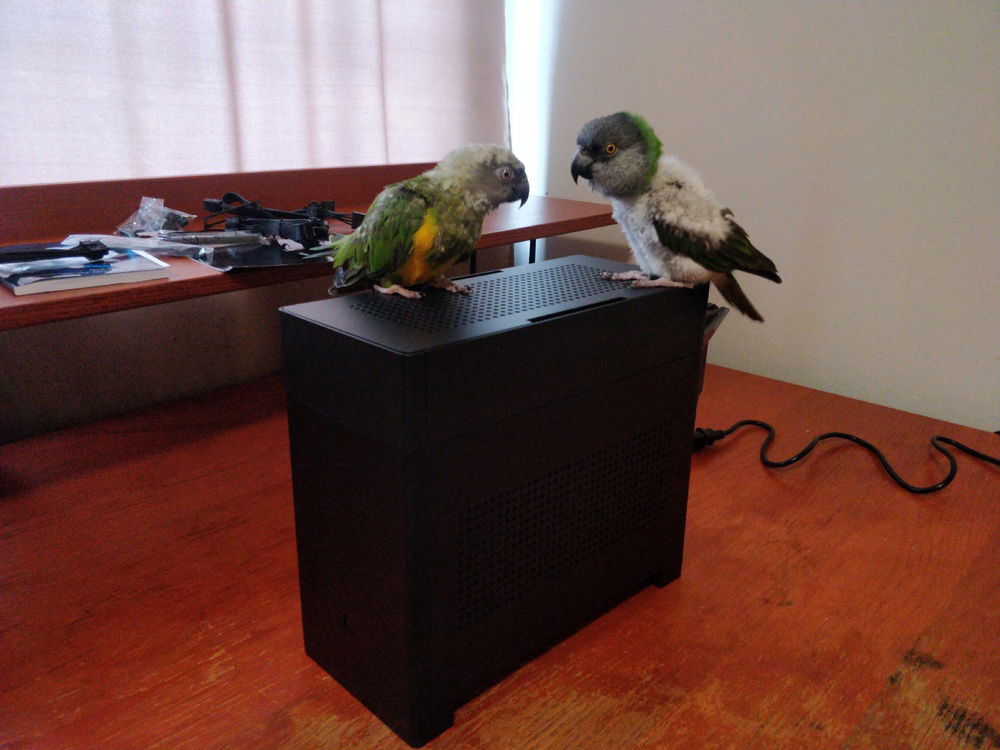 Pet tax. My gaming buddies that sit on my legs and keep them warm in the winter.