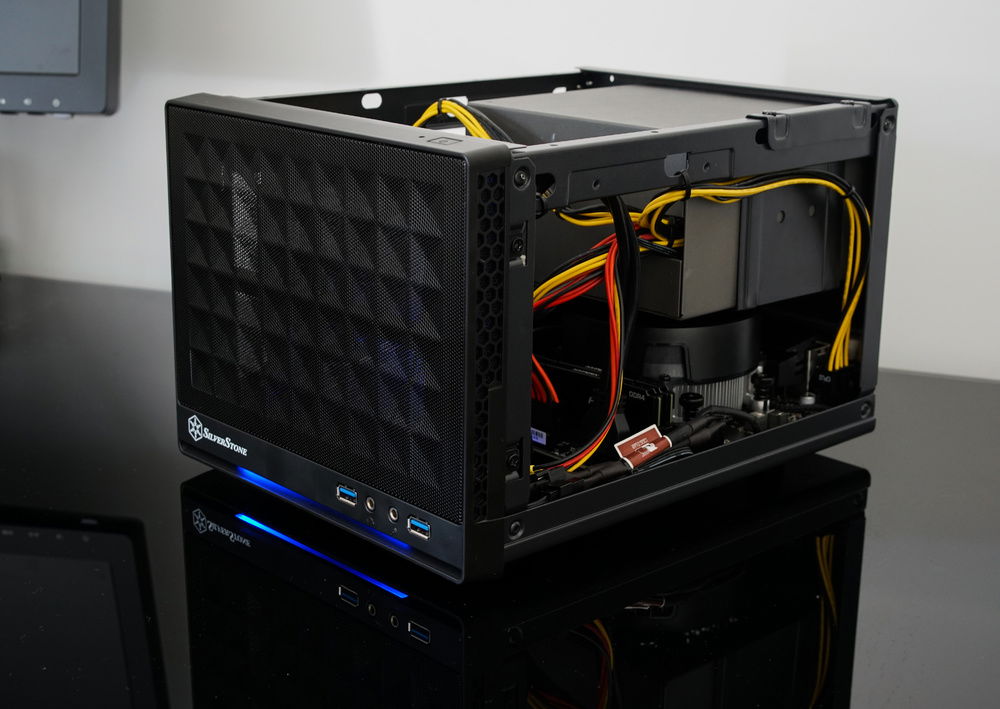 Baby Brother. The final Sugo Budget Build with ketchup and mustard cables. Ryzen 5 2600, GTX 1060, 16gb HyperX DDR4 non RGB, Antec NEO ECO 520C non modular PSU heavily modded and MSI b450i Gaming AC.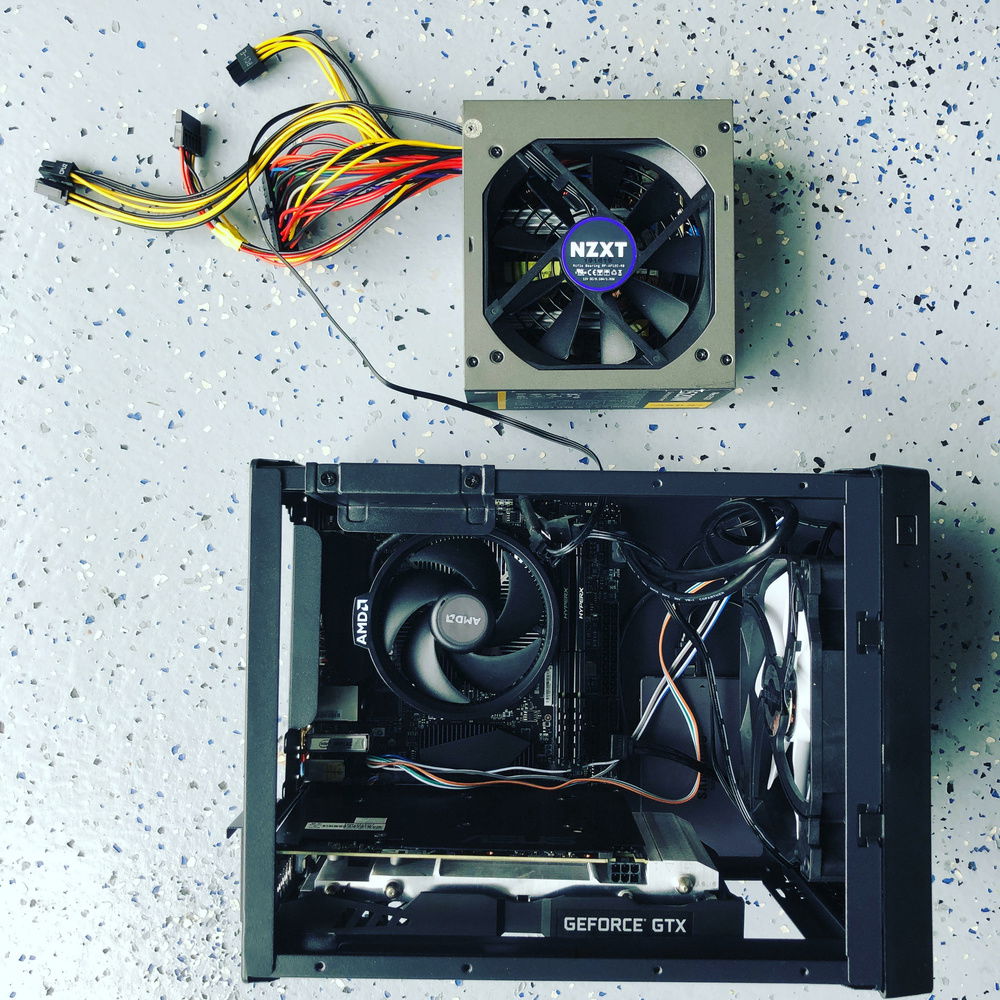 Those of you who are familiar with the Silverstone Sugo SG13 know that the PSU sits over the top of the cpu. For this build (younger brother of Dota 2) I had to recycle a non modular psu and a graphics card. For the PSU I put in a new fan and reversed the flow, cut off all the unnecessary cables (molex) and sealed them with shrink wrap. I then cut and re-pinned all the cables for the itx case. Instead of putting the psu fan header back into the psu board I have connected it to the motherboard. The plan is to have constant inflow through the psu to supplement the chassis fan and feed the cpu.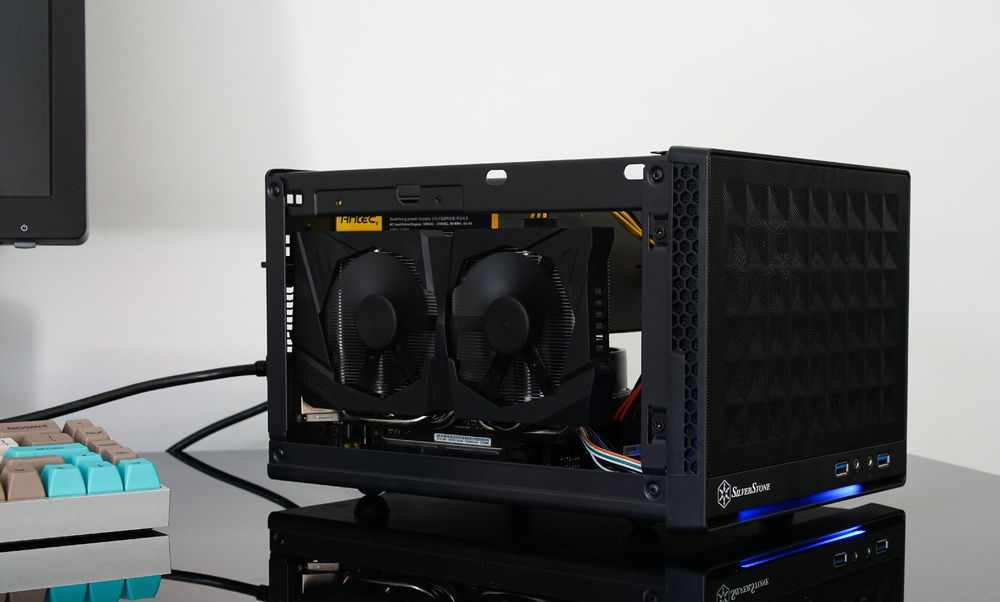 This was a pretty troublesome build. On the Asus GTX 1060 I tried to remove the red plastic on the fan hubs. I heated up the fans to soften the glue and it started bubbling and refused to come off. In the end I had to remove the shroud and spray paint it with engine enamel.
I'm really happy with the budget cable management in this build after cutting away excess cables. The PSU exhausting into the CPU also seems to be working really well