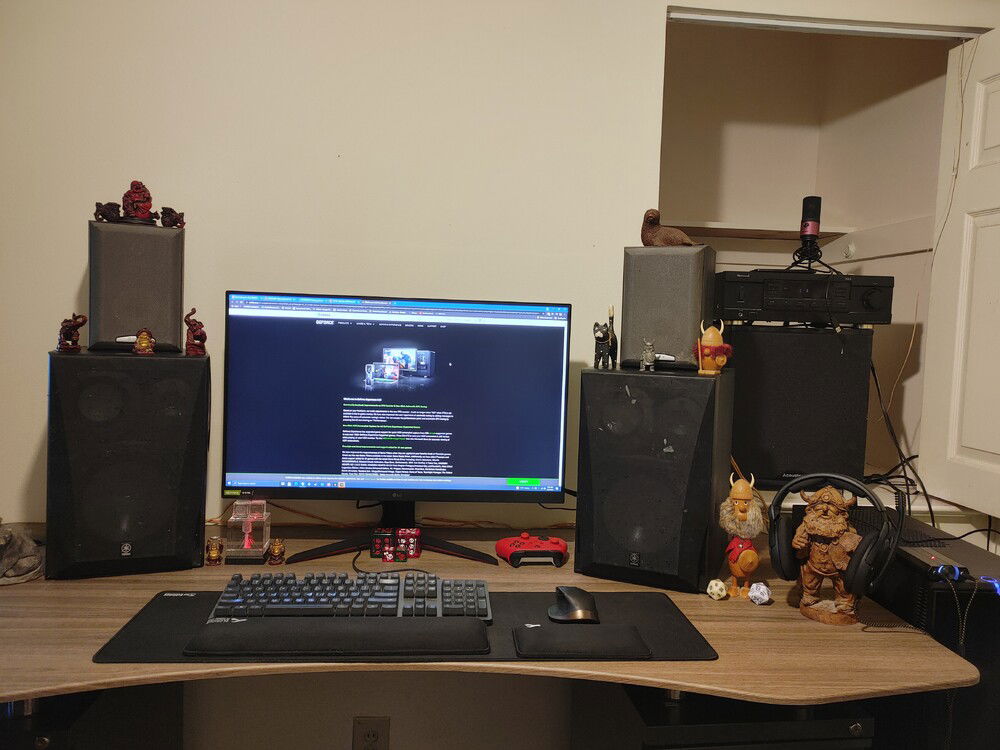 Only 1 monitor was just not enough for work and play but my old secondary monitor didn't fit well.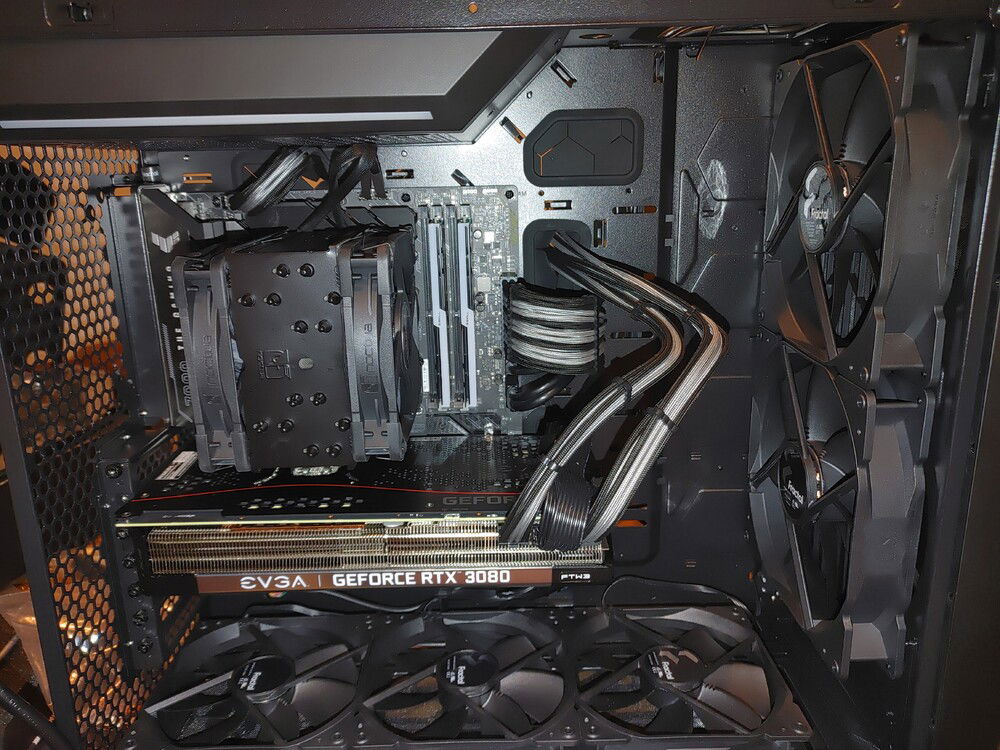 Sadly had to use the Seasonic power cable as the cable mod pack only came with two so it doesn't look as nice as it could but it is functional.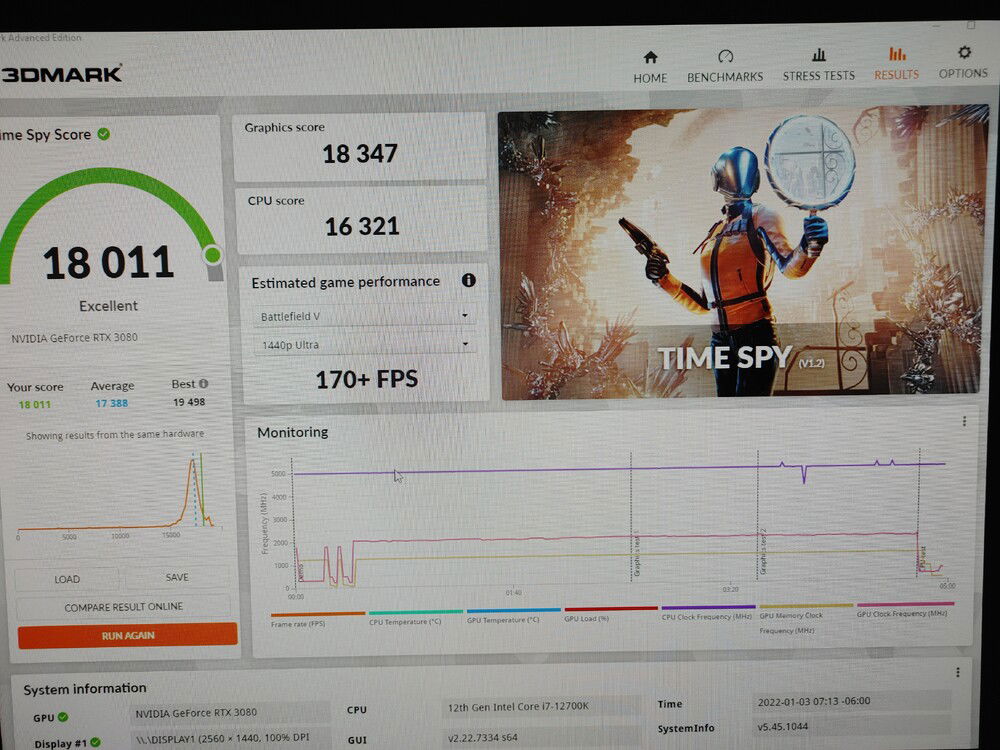 Not the highest score so far but a good one for this build. The site wouldn't take a PNG so I just took a picture because I'm lazy.