Zoomed in a bit. Corsair fan stickers are always put on wobbly, so their intakes must never be visible, always with their backs to us in shame.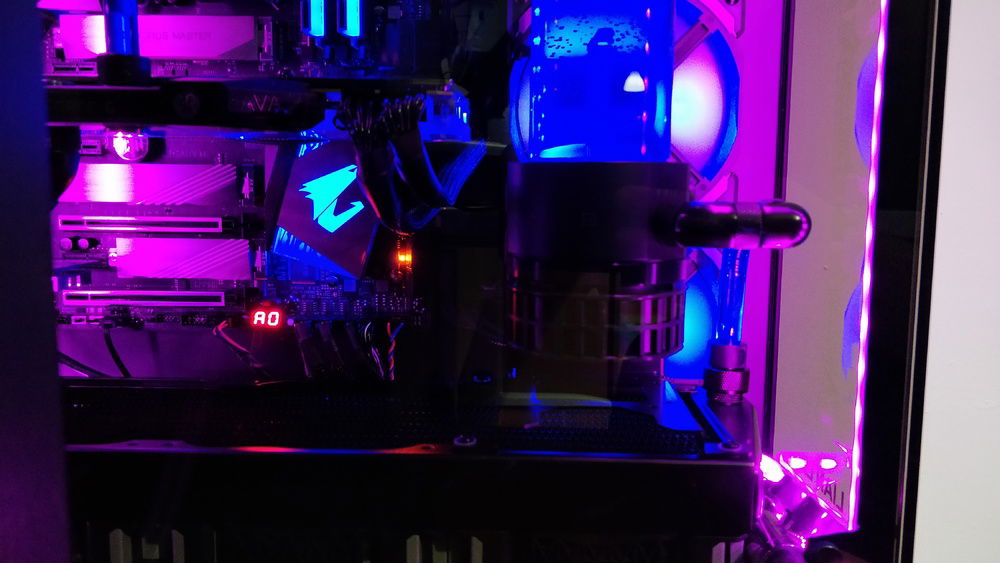 The Gigabyte logo I never see under my GPU.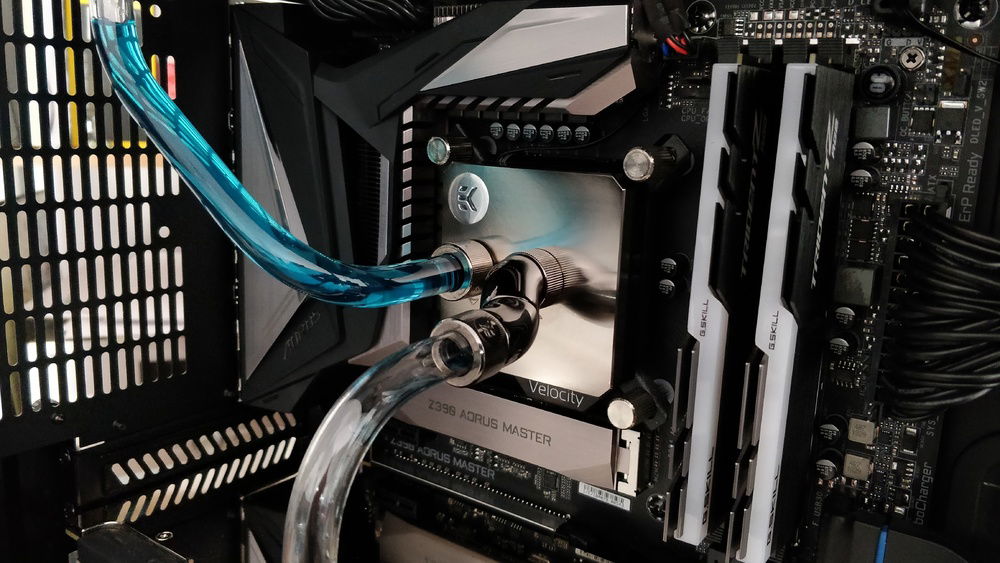 After initial test/drain with old fluid. EKWB Velocity block, flipped over. Destroyed the original EK logo in the process. Replacement does not let the RGB behind it shine through. Oh well.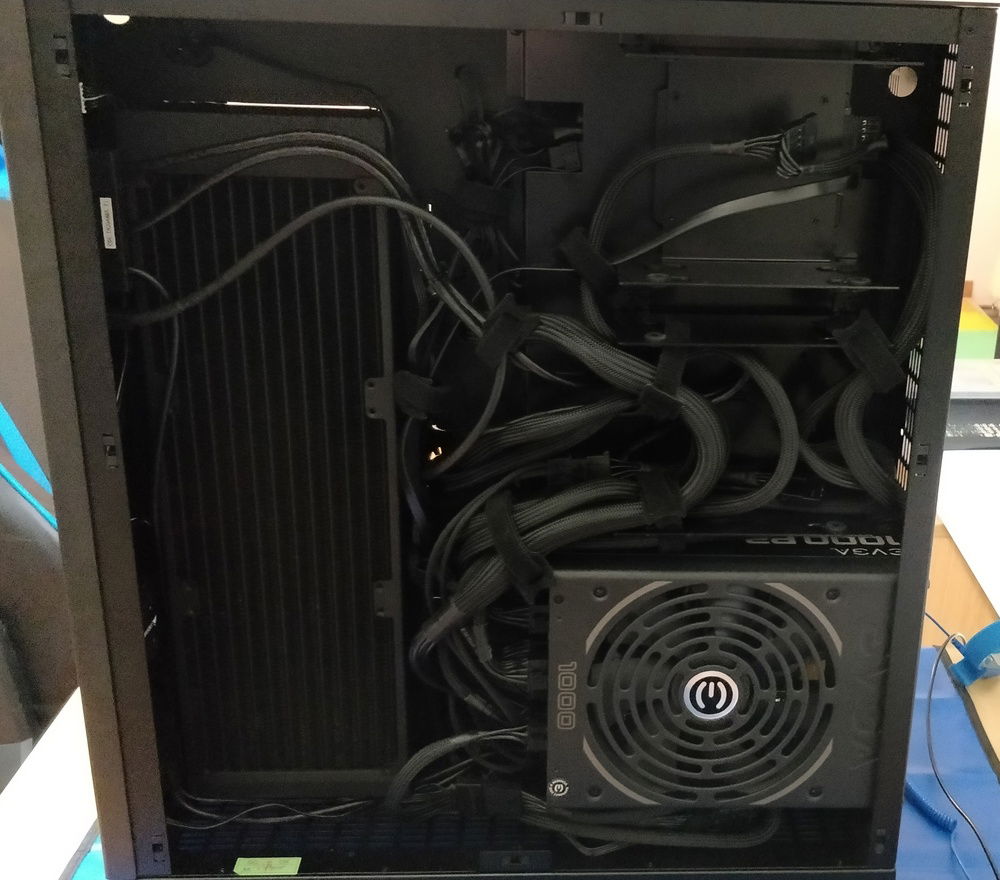 Cable management around the back. I refuse to pay as much for custom-length cables as the PSU+cables cost in the first place. Unused HDD bay makes a good place to tie down extra length.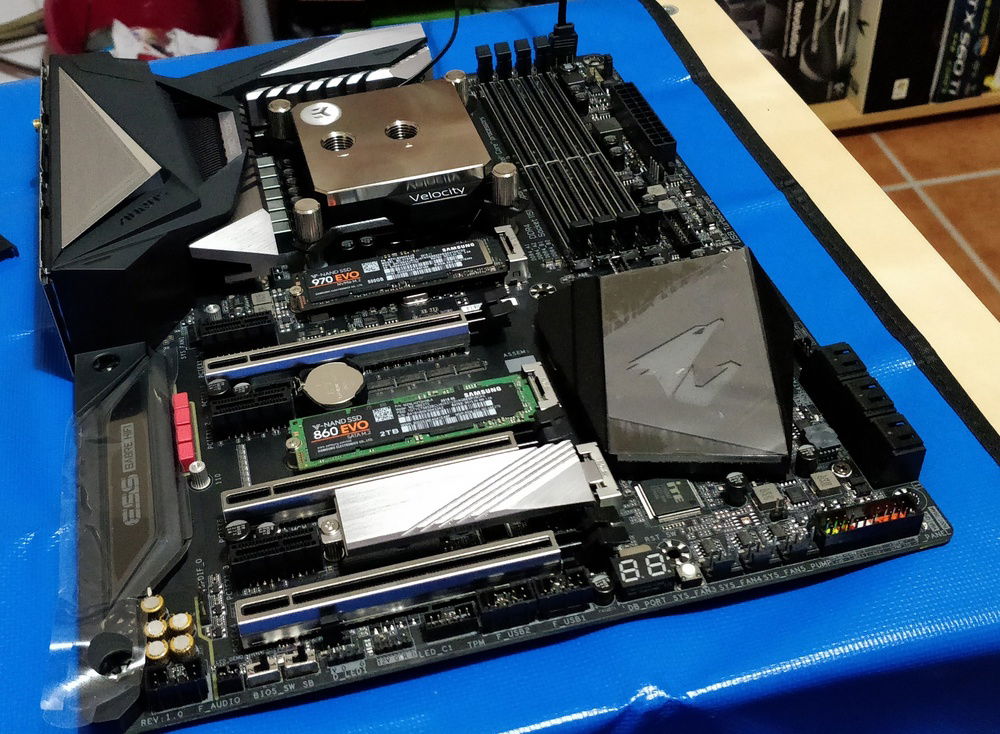 M.2 drives before being covered and hidden forever.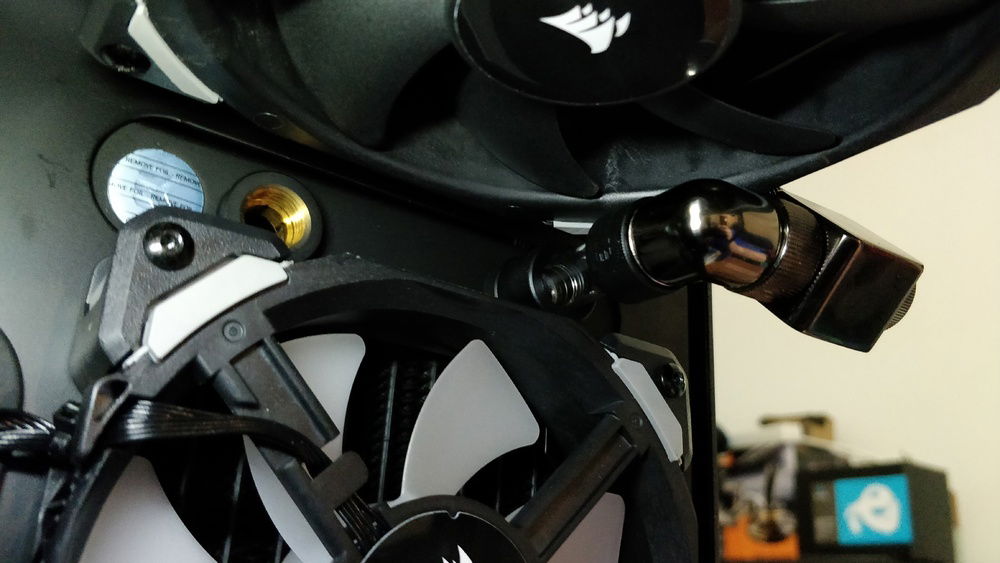 Tight bend. Fittings. Whatever.