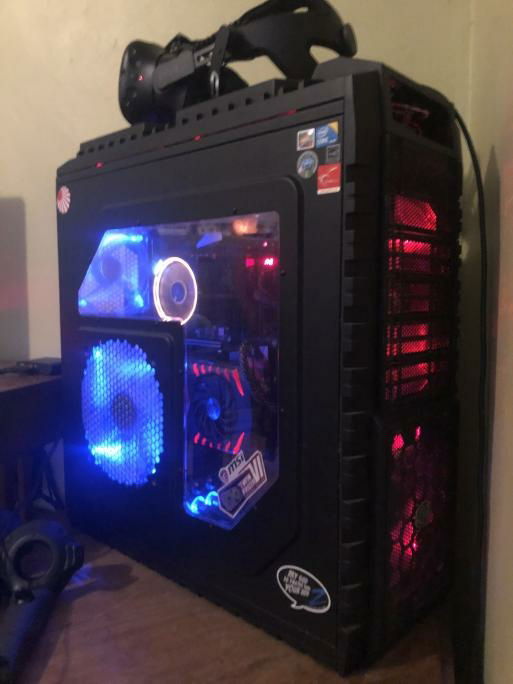 The Latest picture. Bad Quality but better coming soon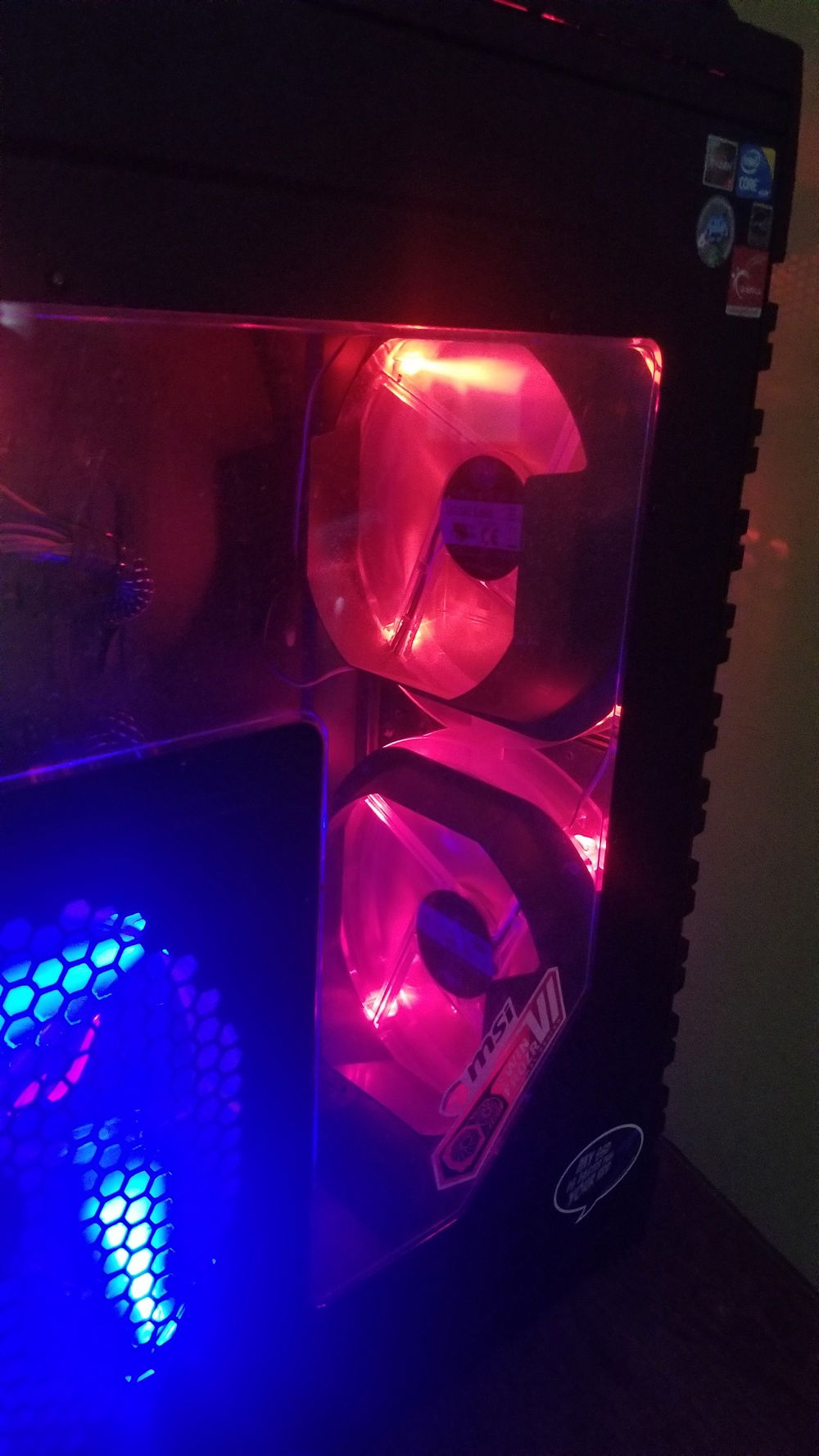 The 2x 200mm Intake fans where the drive bays once were...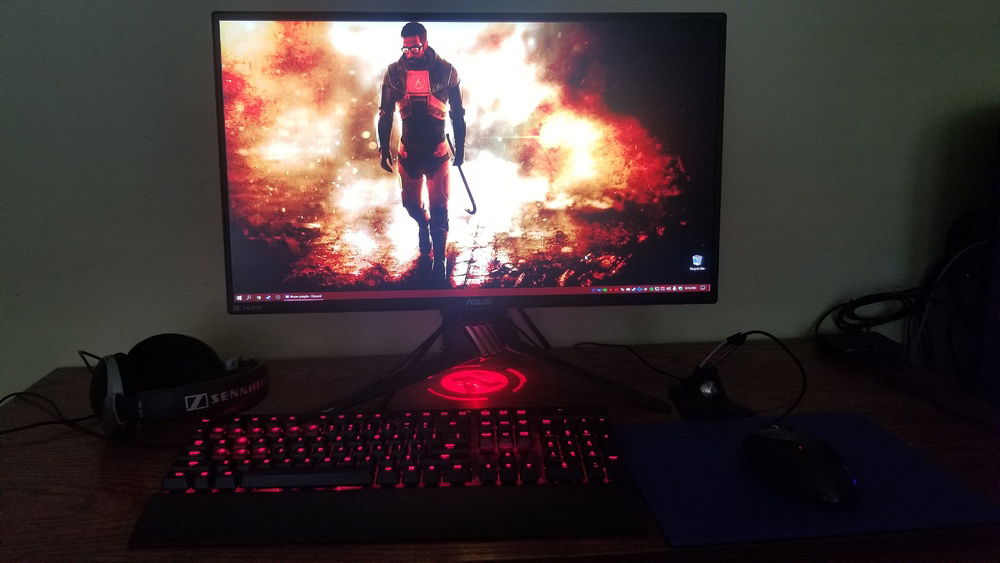 The new Monitor and Keyboard upgrade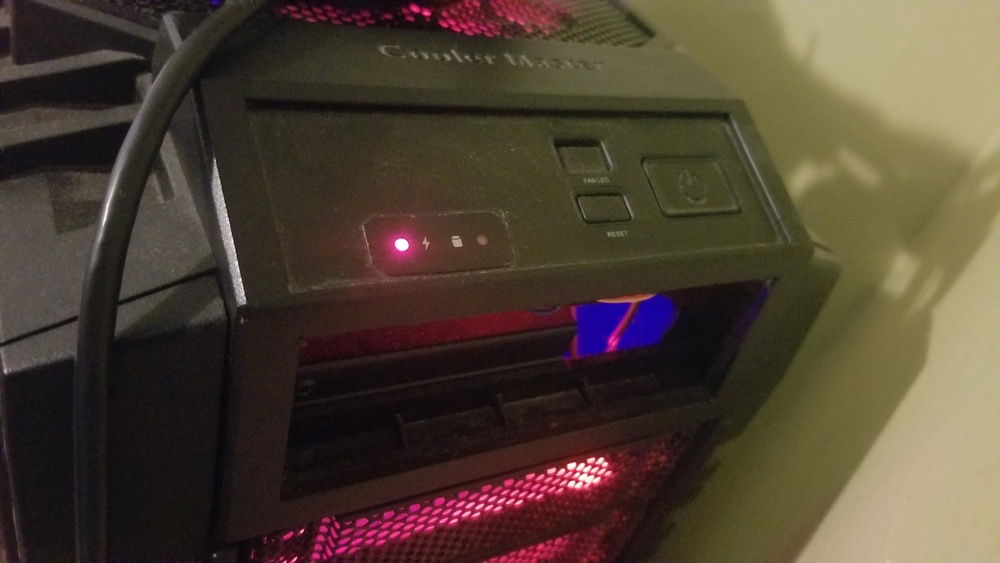 Well. I cut up the plastic and removed the stupid power button sliding cover allowing me to relocate the hdd led's, but now Im trying to find a good front cover or cool lcd screen for the hole that was left. Also Plan to add a usb 3.0 and type c usb to the front panel where the blank space is above the hdd led.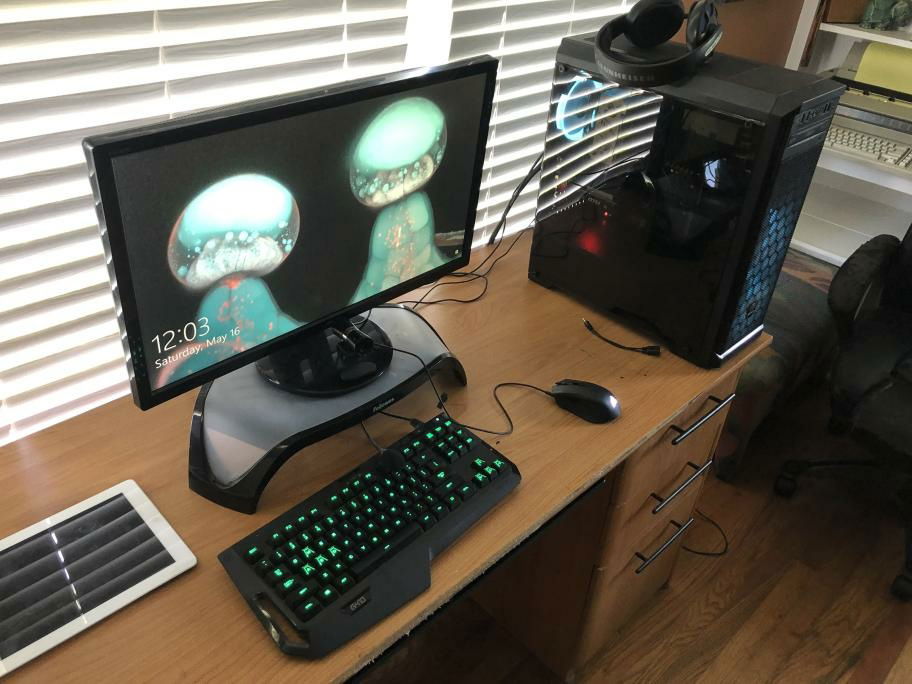 The new home for my old x58 mobo and w3690 cpu. Addition of a MSI 1050ti 4gb, a Corsair RM850, and a Cougar case. This all running on a Samsung 950 m.2 on pcie adapter card.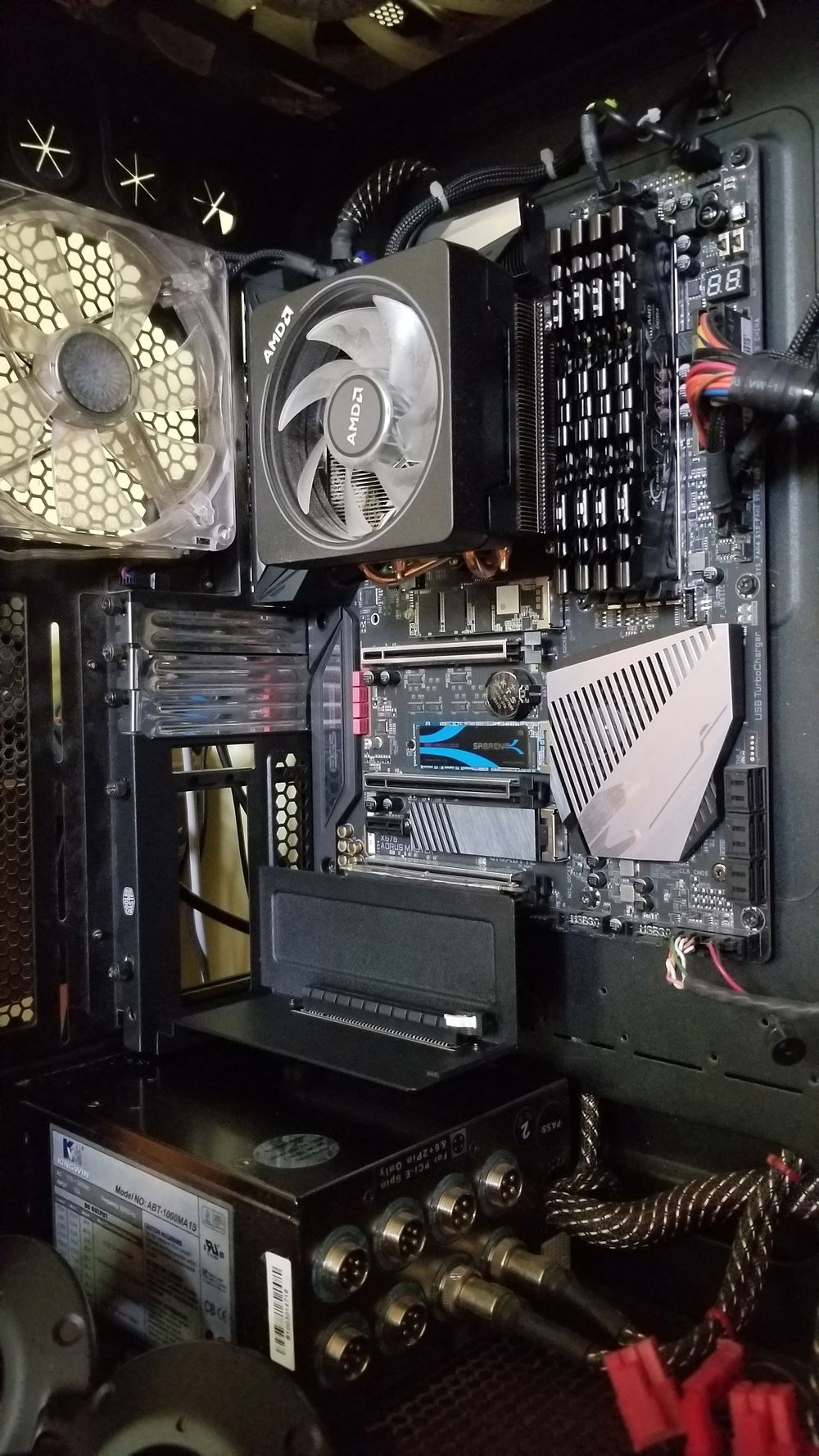 The Cooler Master Vertical Pci Adapter, No turning back now!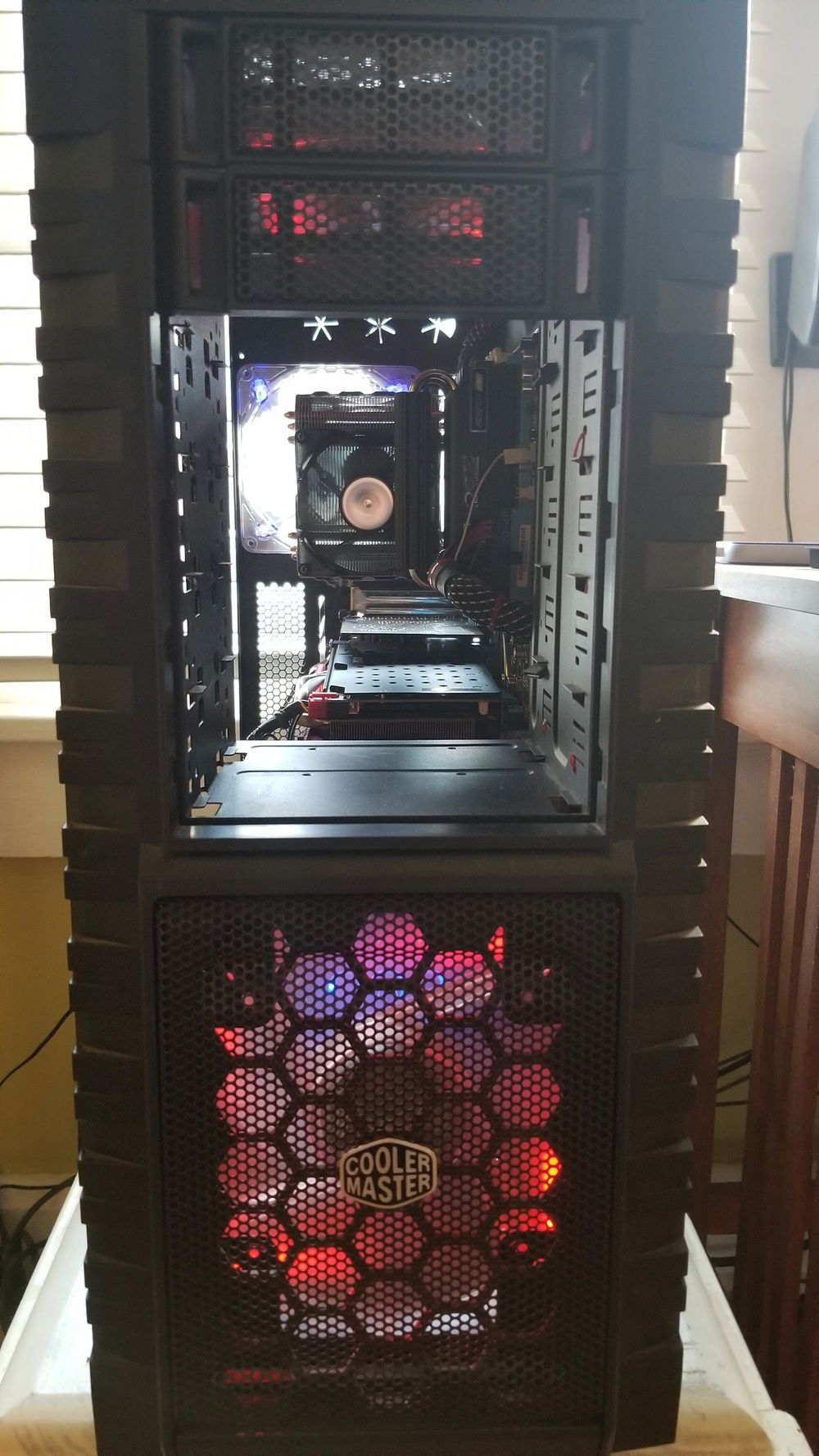 My inspiration for adding another 200mm intake fan at the front since I dont have any use for driveways. Ended up drilling the rivets and pulling all of it.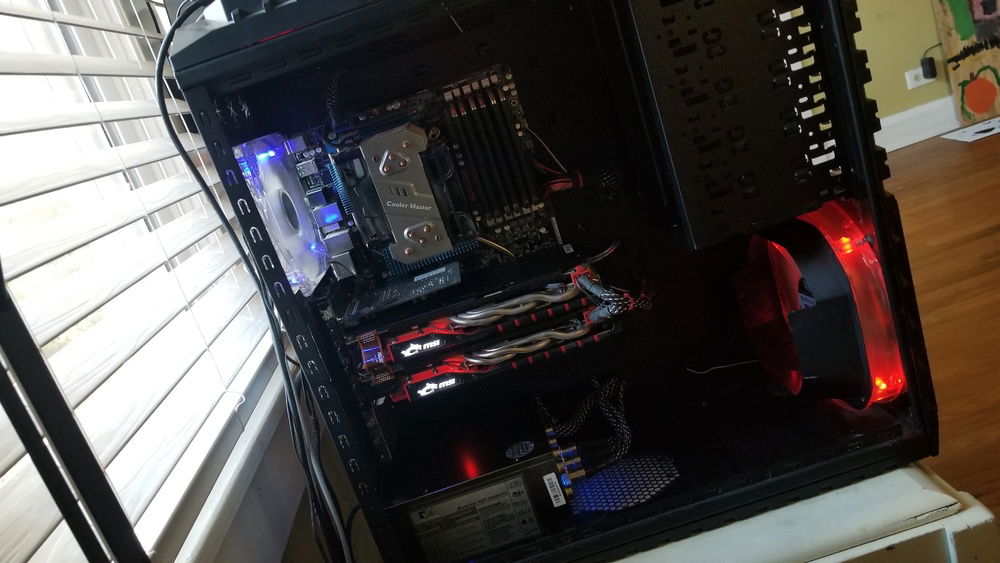 It took me 6 stubborn years, but I finally pulled the BFG 280 Gtx's out and replaced them with two MSI 960 4gb in SLI. I pulled the hard drives and booted from a m.2 on a pci-e adapter card WOW fast. Also swapped out the I7-950 for a xeon w3690 gaining two cores and maxing out the performance of my x58 mobo.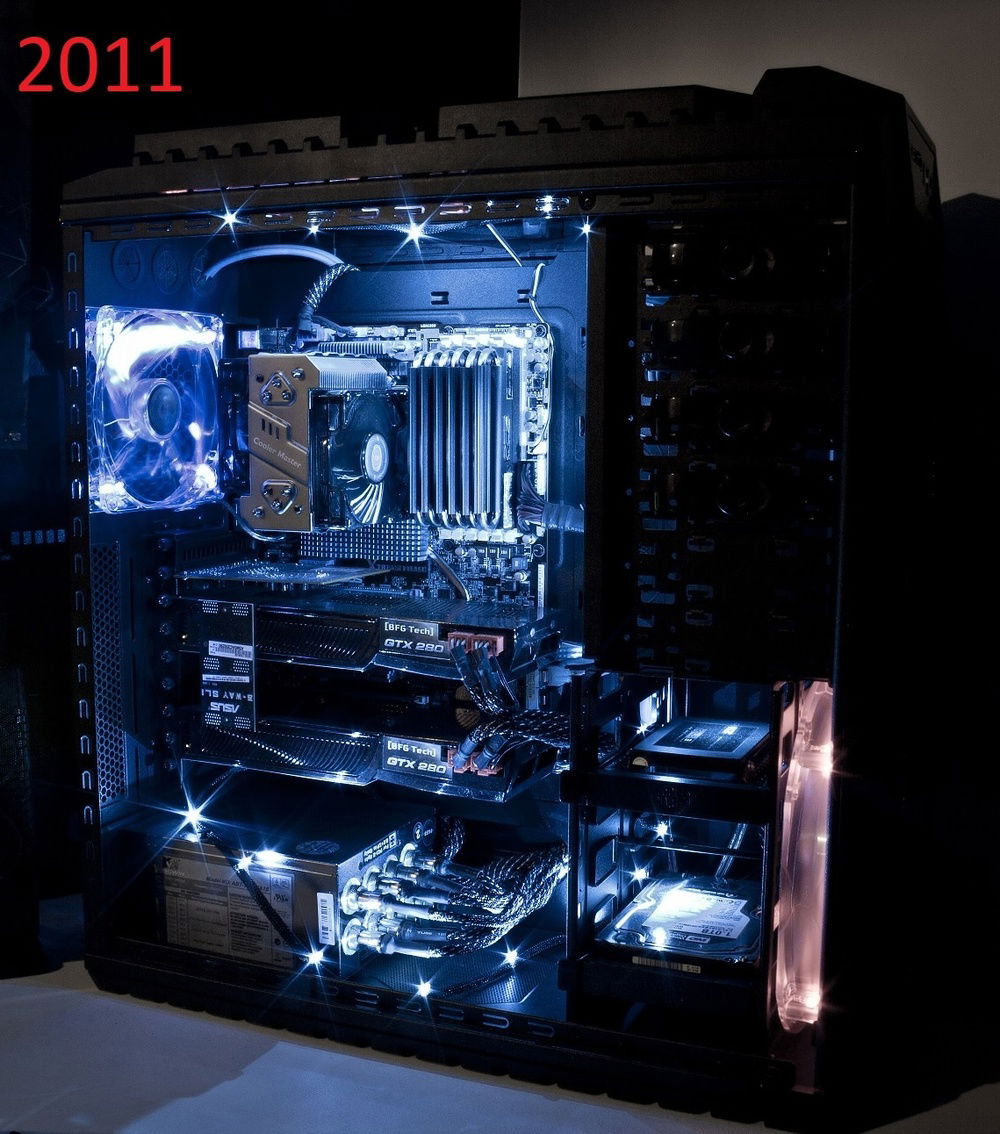 Back when BFG Still made graphics cards, SLI was cool, and a 60gb ssd was brand new technology. This is about a year after I build the computer and had just upgraded from a BFG 8800 GT -> two BFG 280 Gtx in SLI