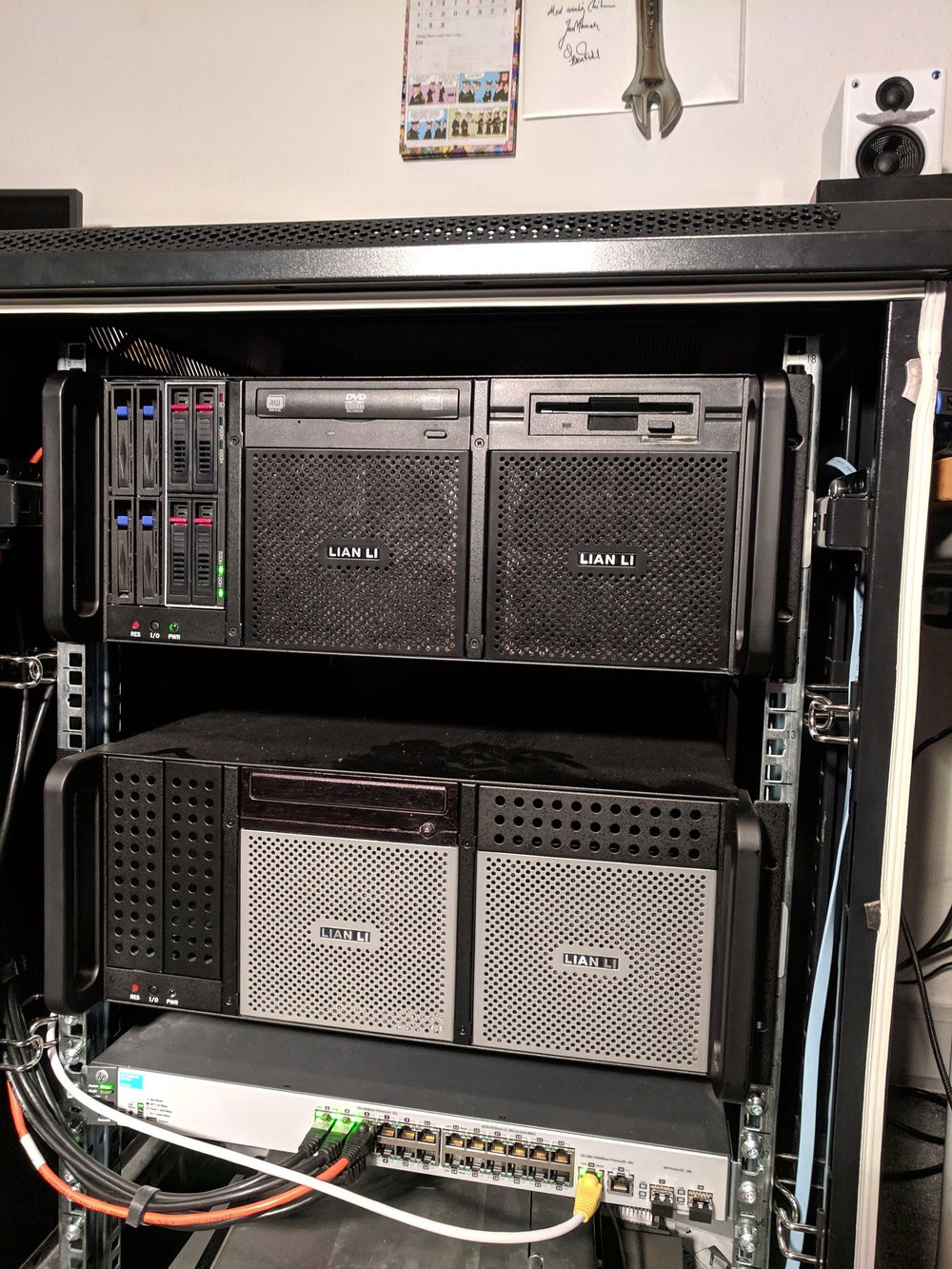 My rig (top) and my girlfriends rig (bottom)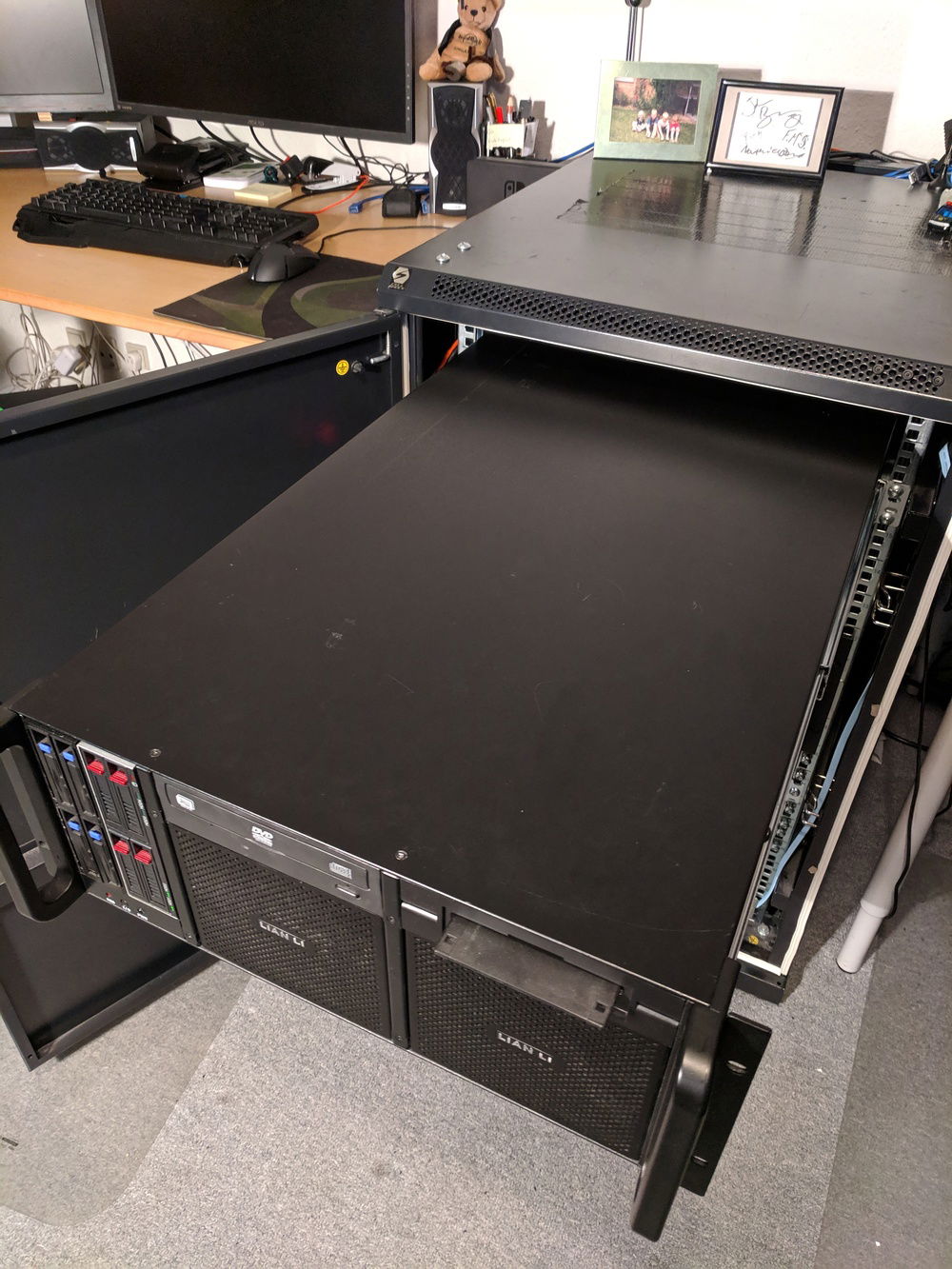 You're god damn right it slides out on rails!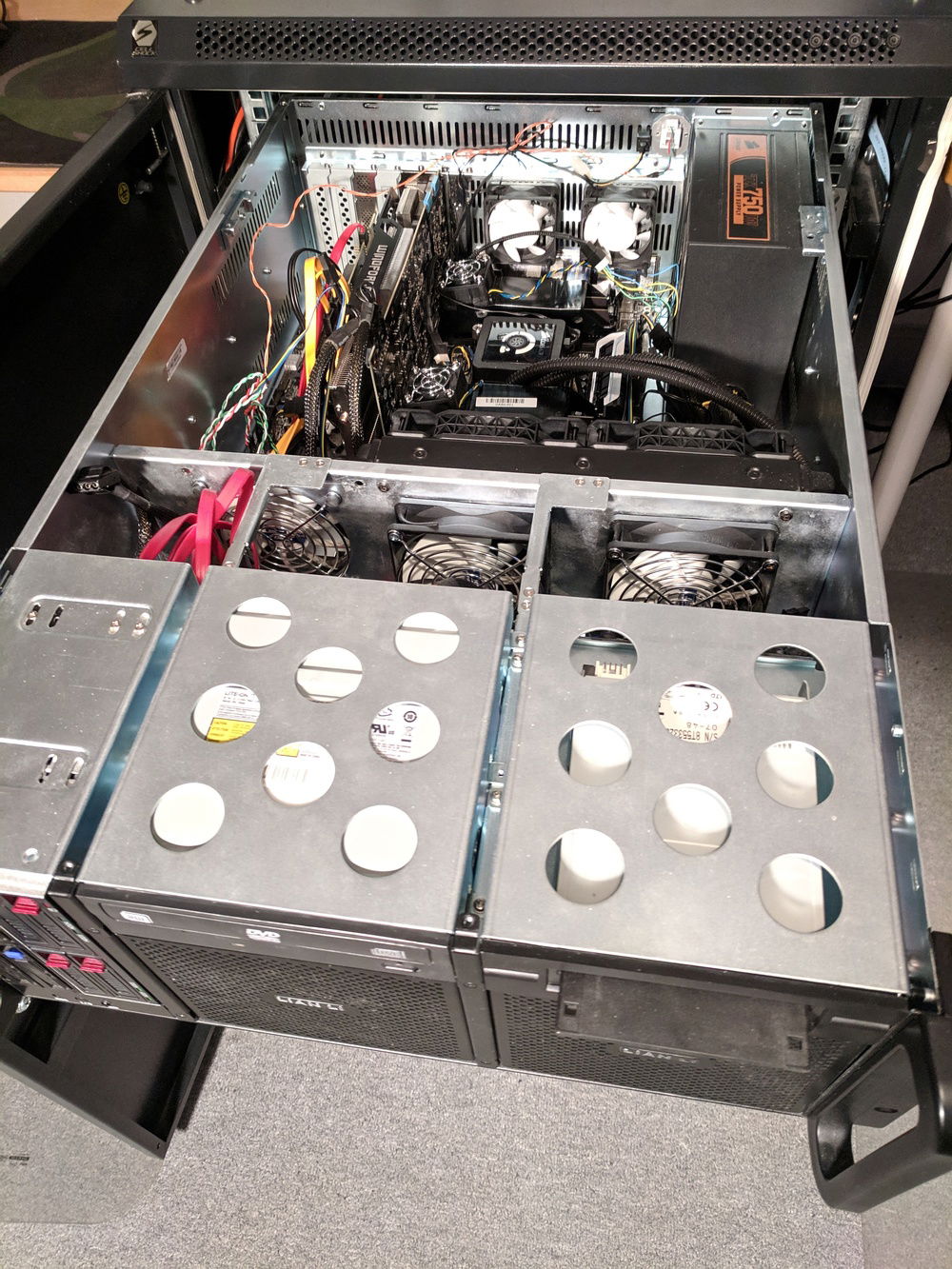 All of the internals. Notice the orange cable that doesn't seem to belong.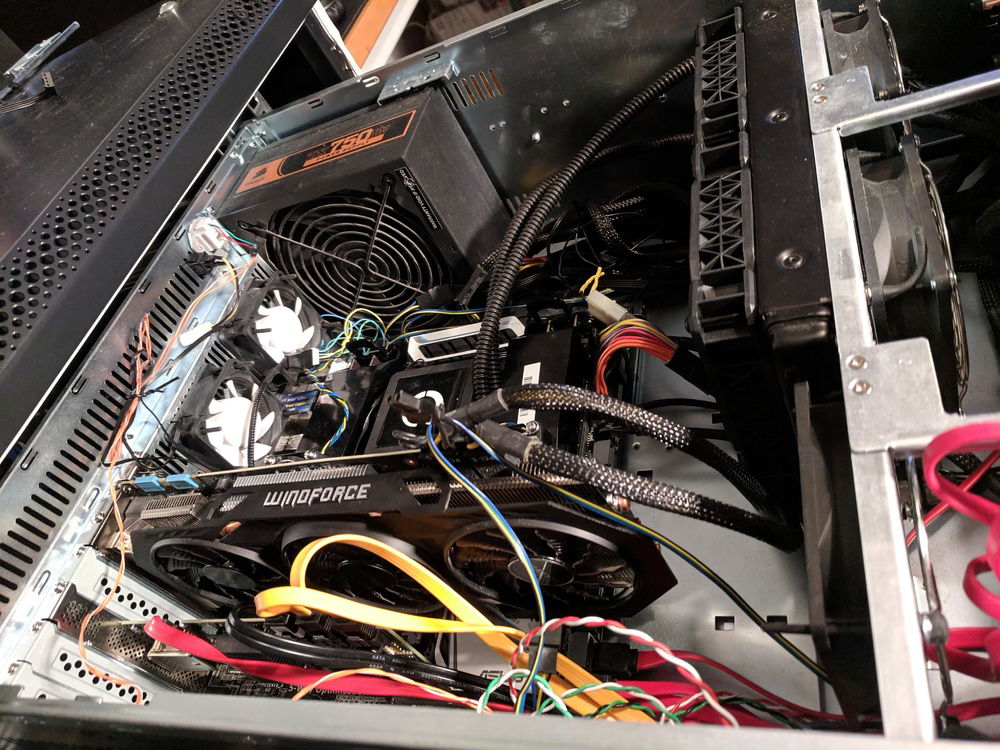 My ancient GTX 970 in all her dusty glory.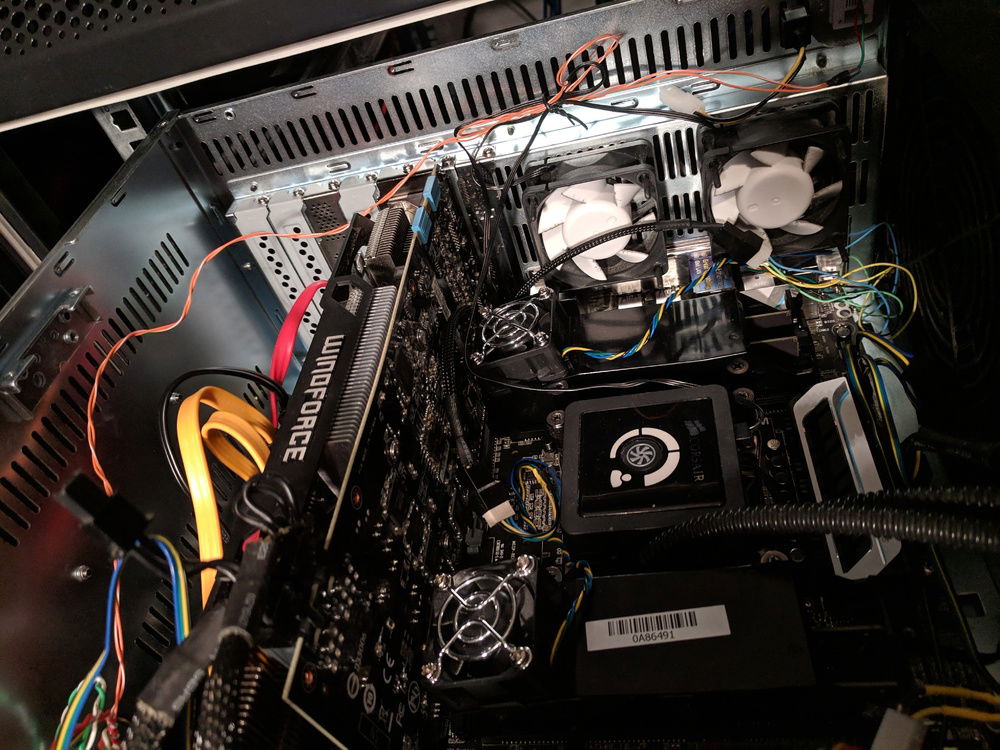 2x random RAM coolers, and 2x 60mm fans for rear exhaust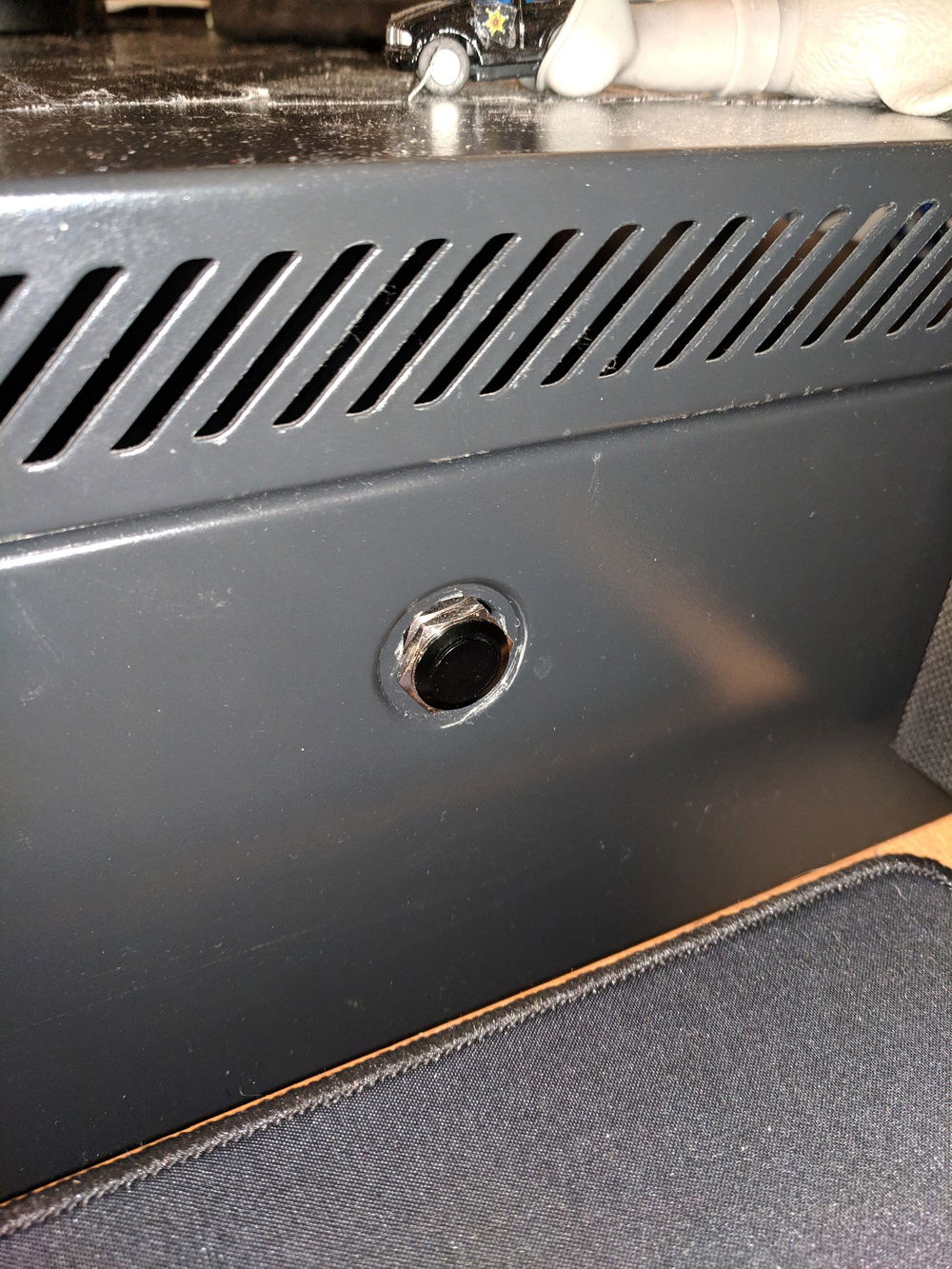 External power button set where a lock used to be. Orange cable from inside case goes here.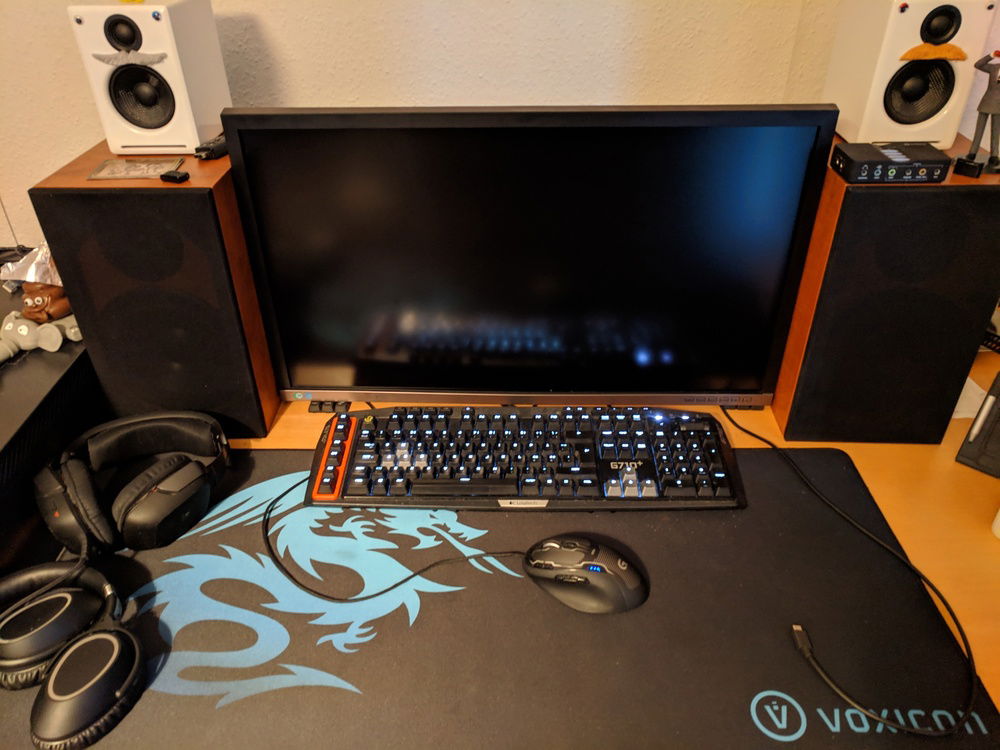 Mouse in front of keybard for that Rollermouse like ergonomic experience.