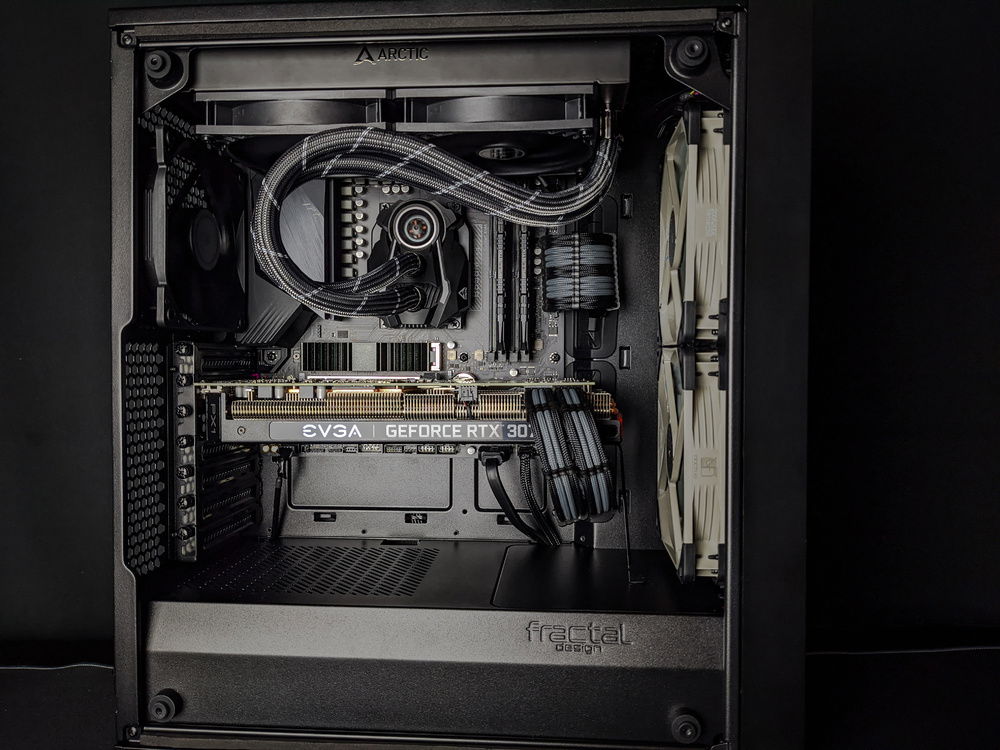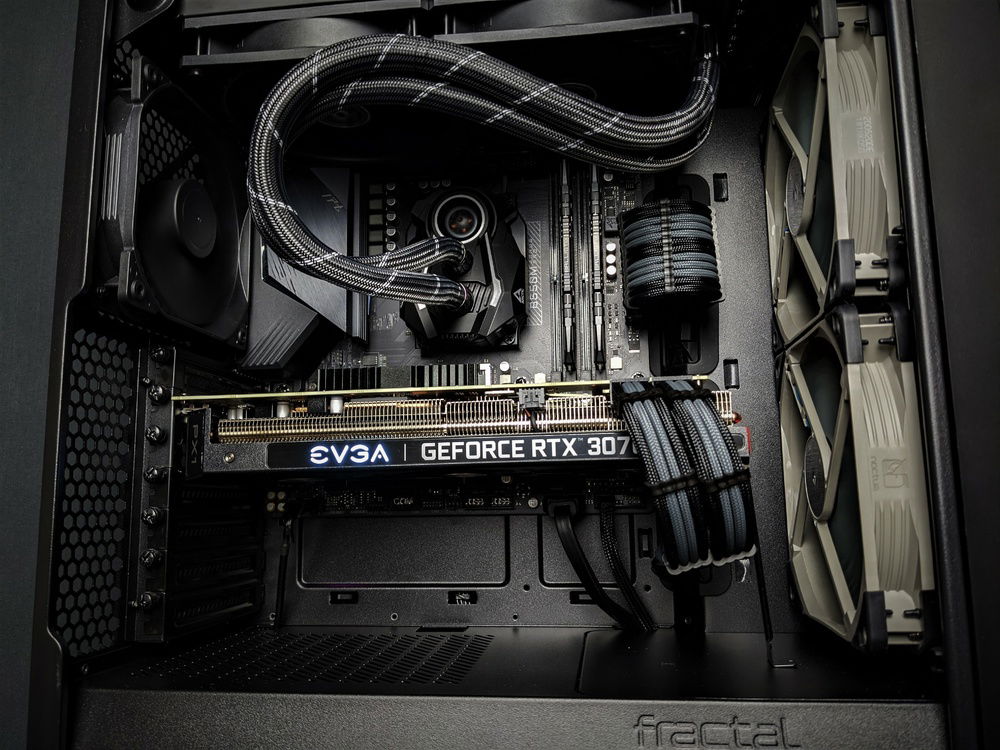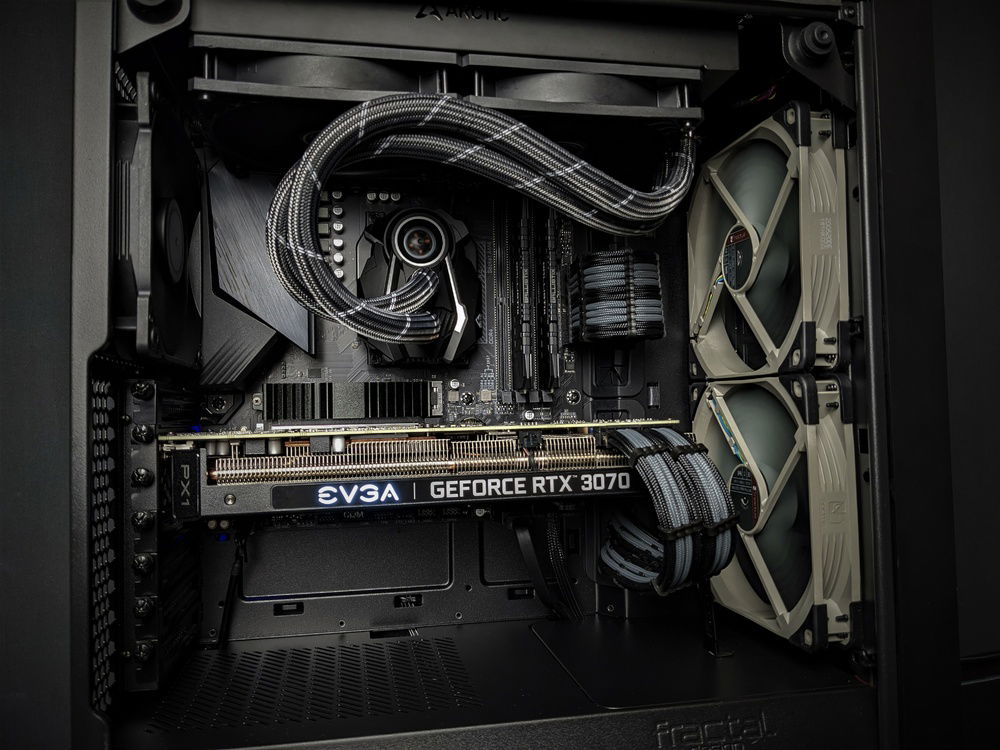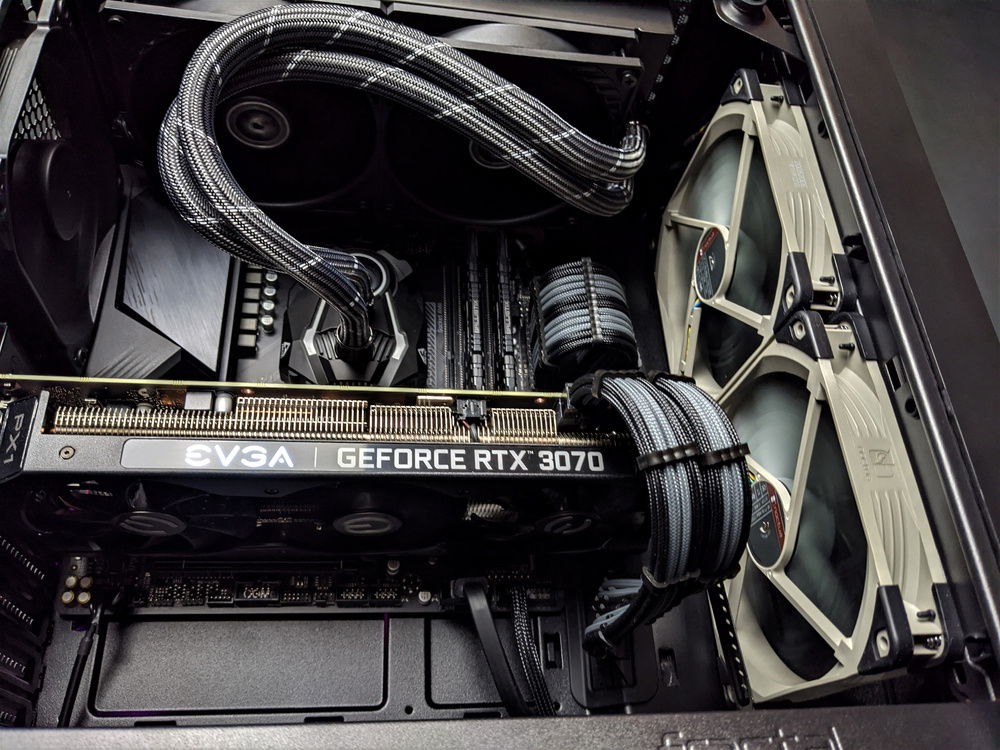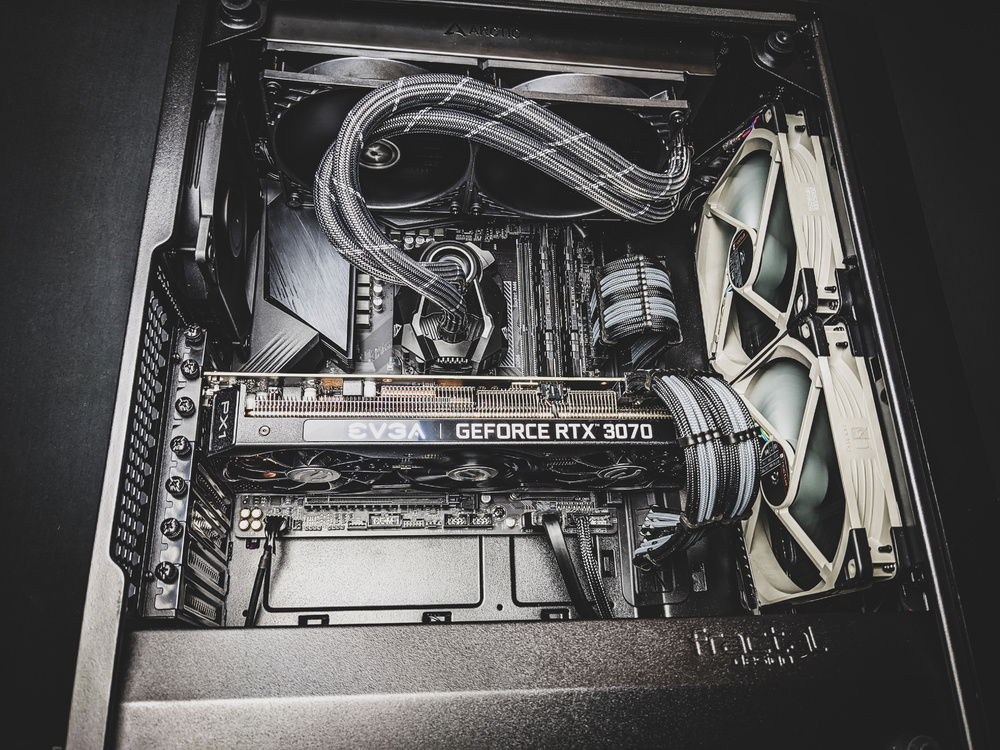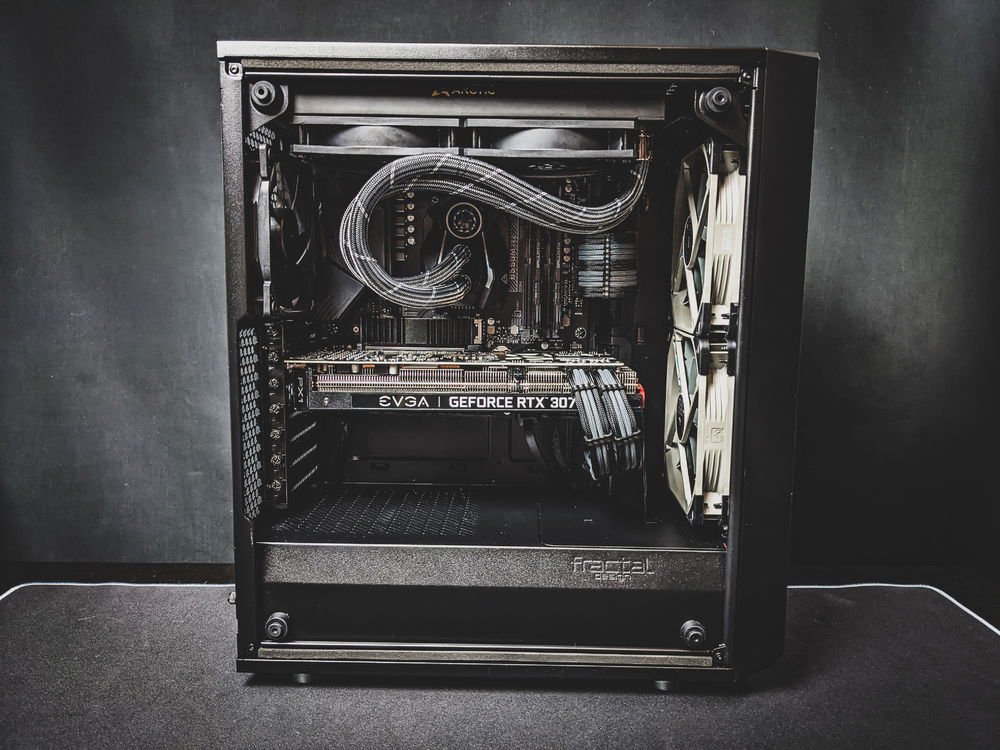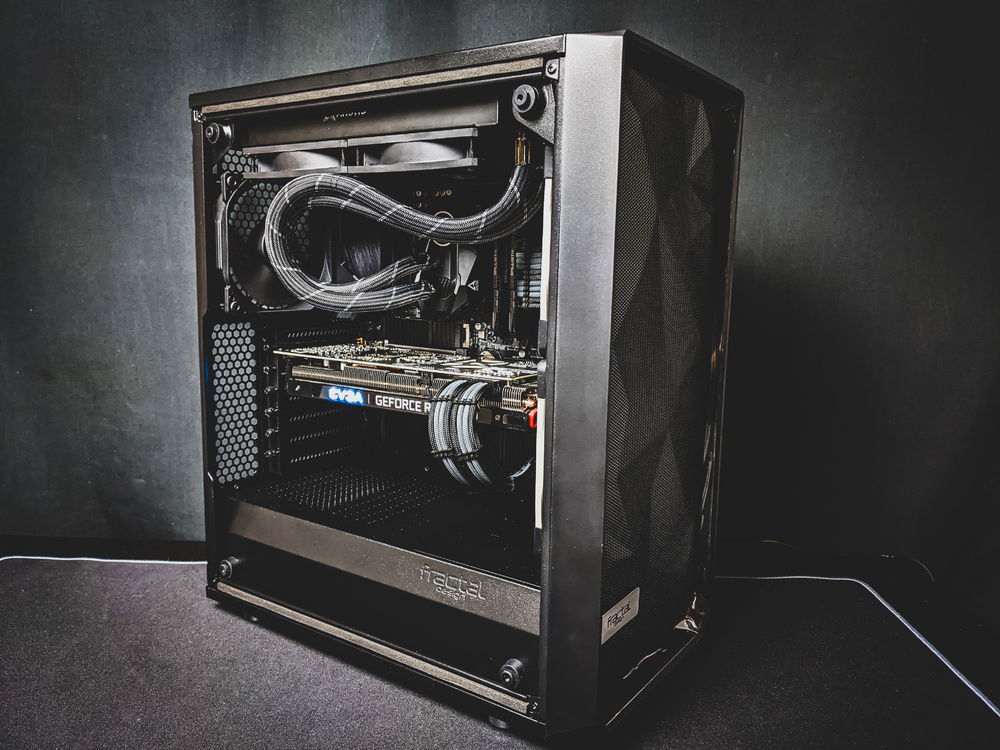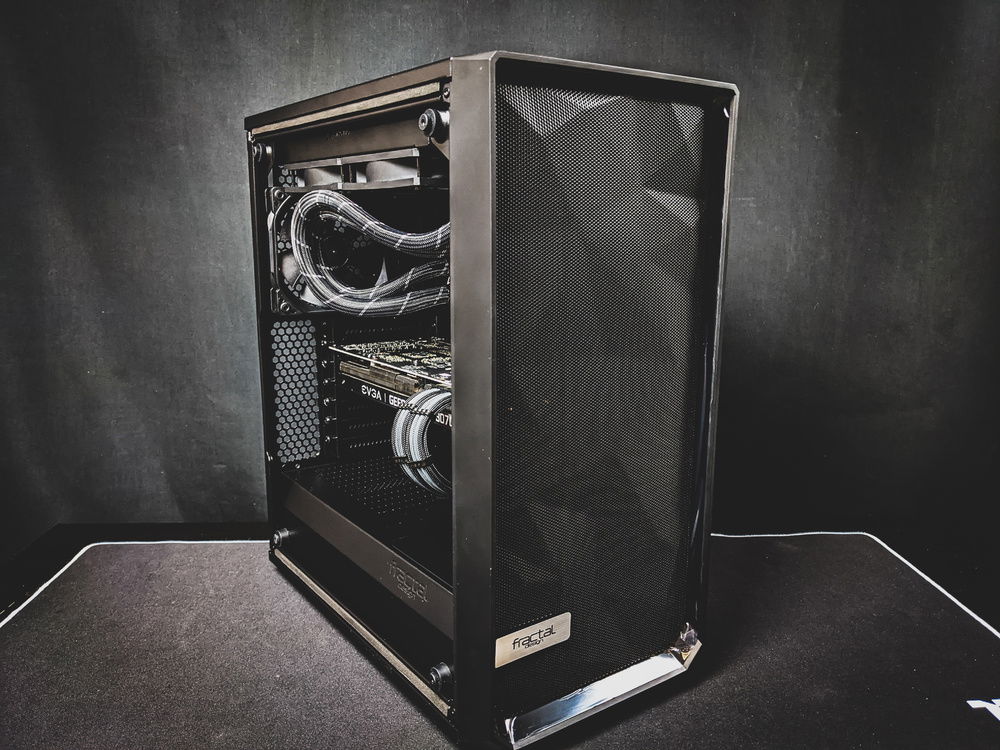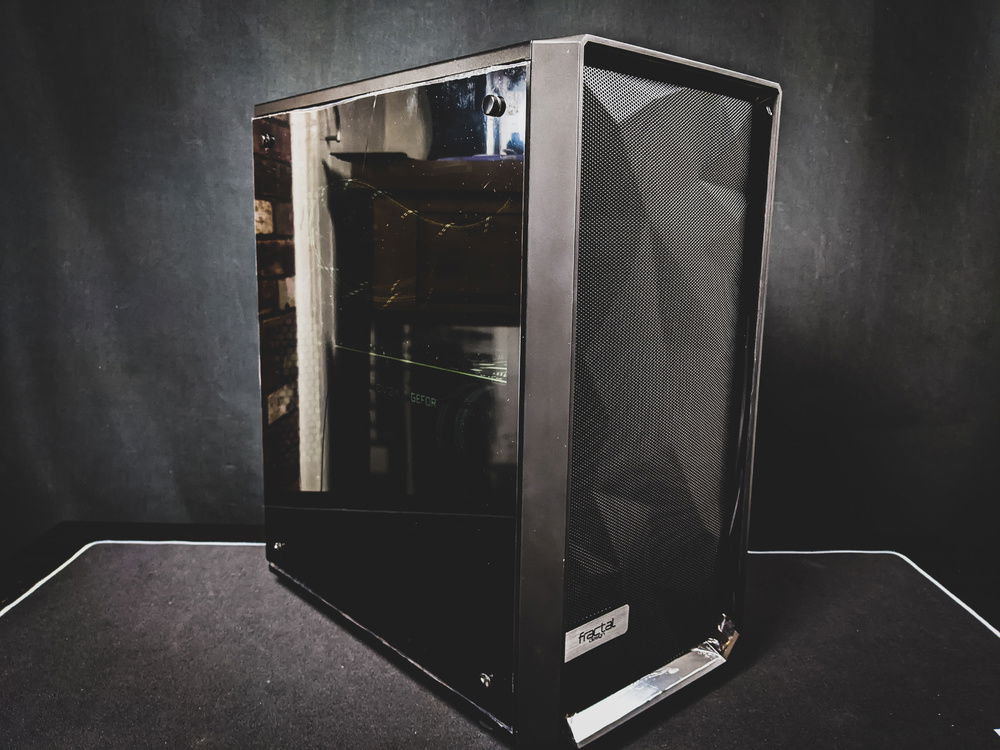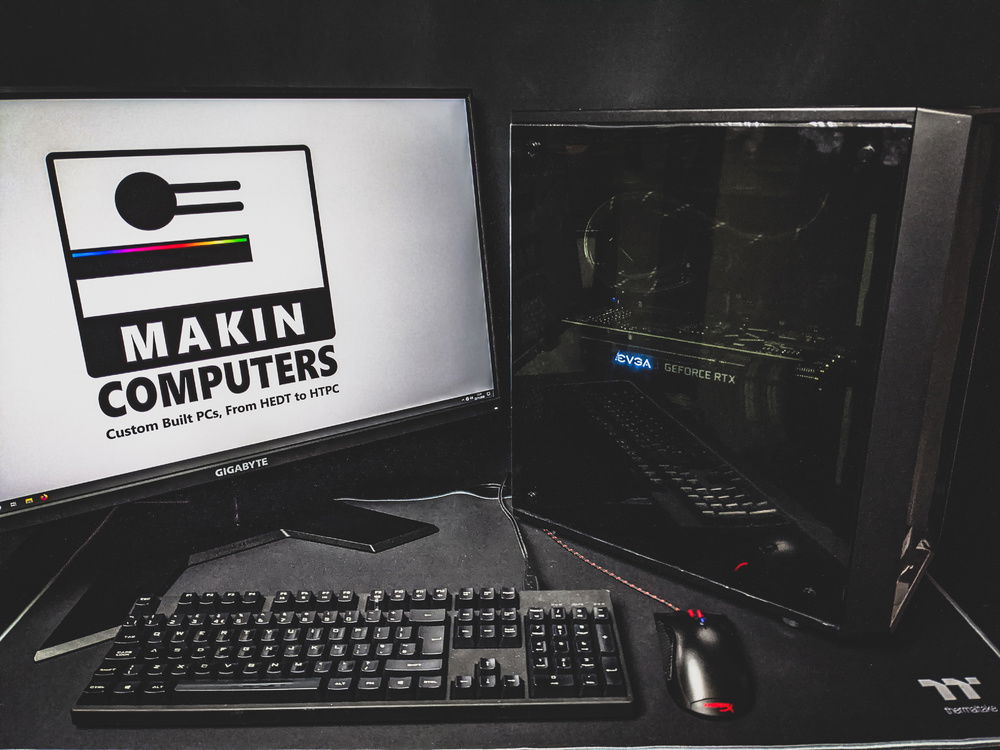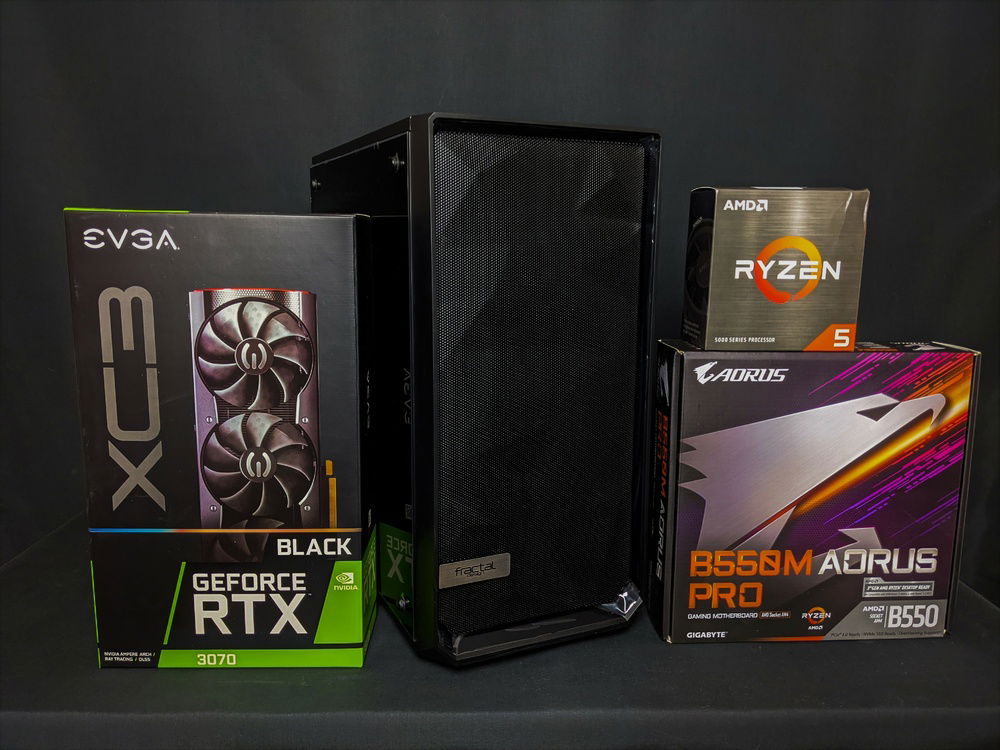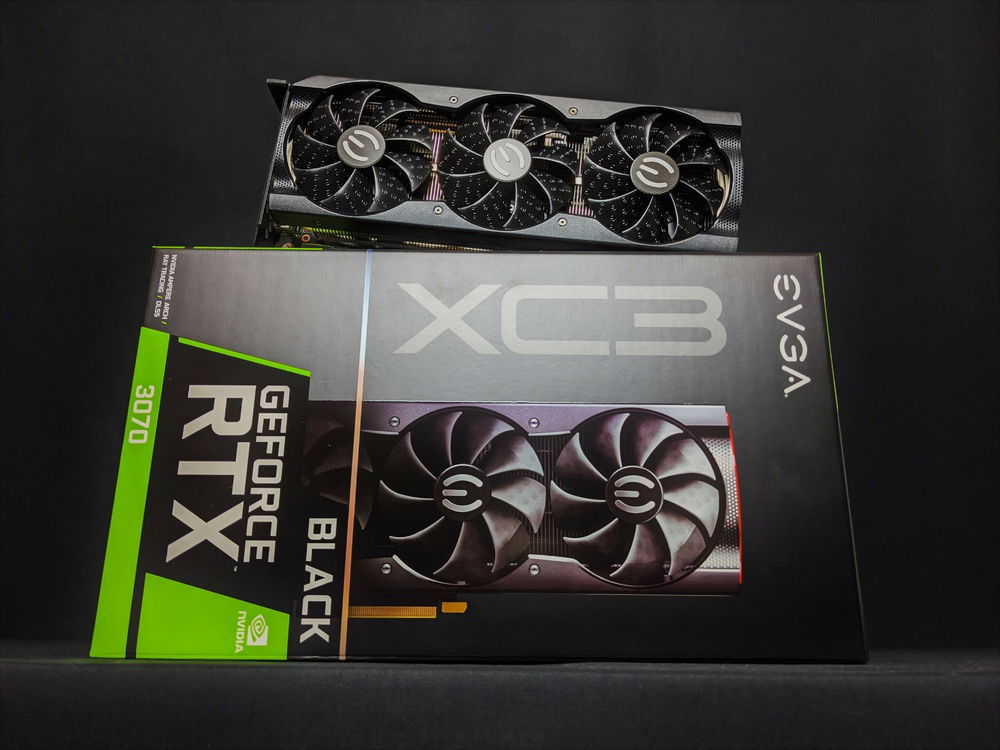 EVGA NVIDIA GeForce RTX 3070 8GB XC3 BLACK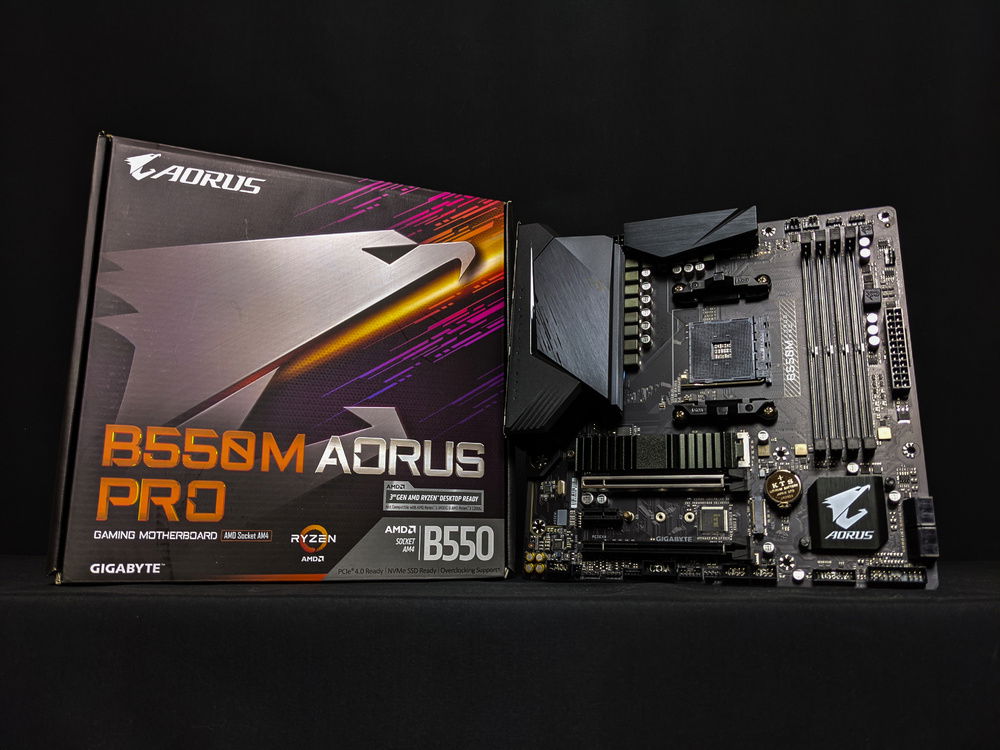 Gigabyte B550M AORUS Pro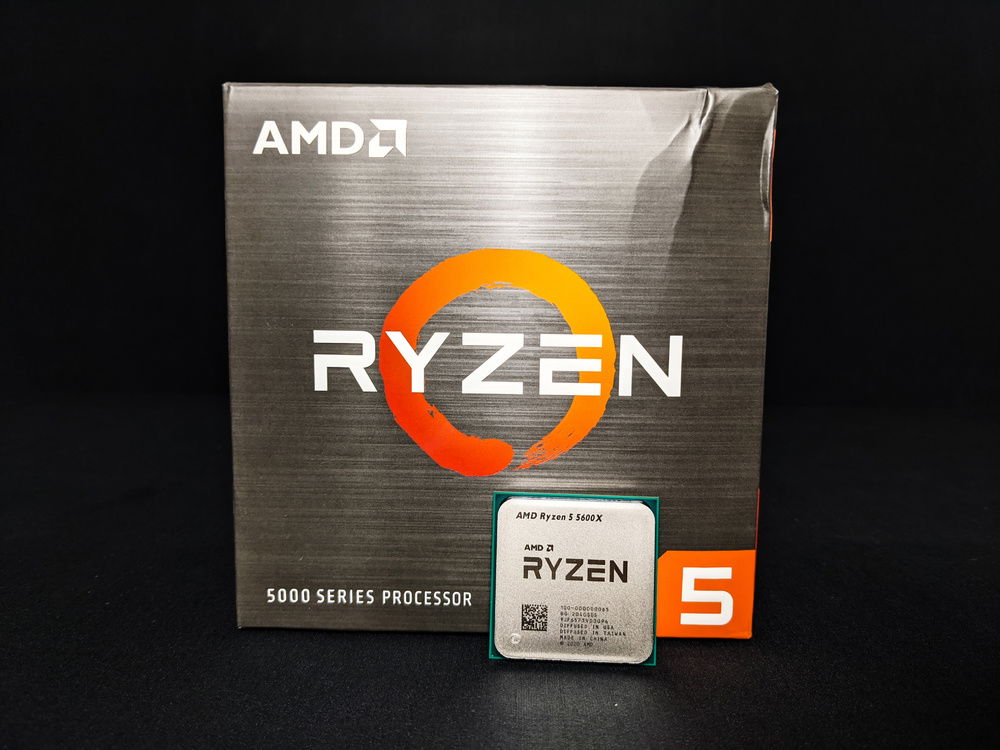 AMD Ryzen 5 5600X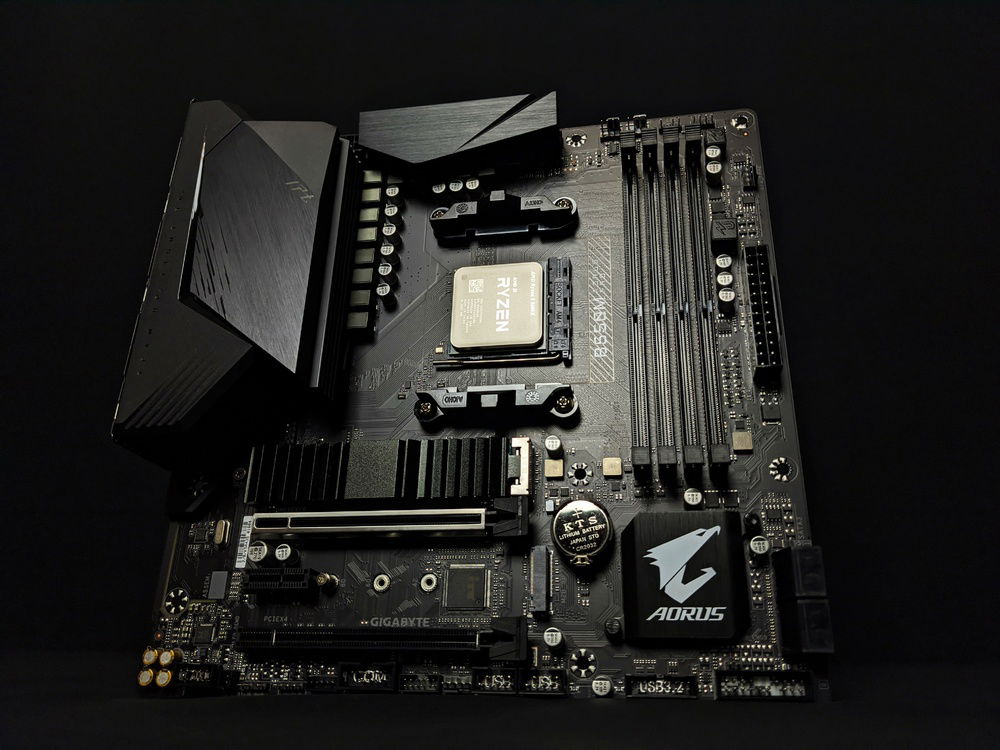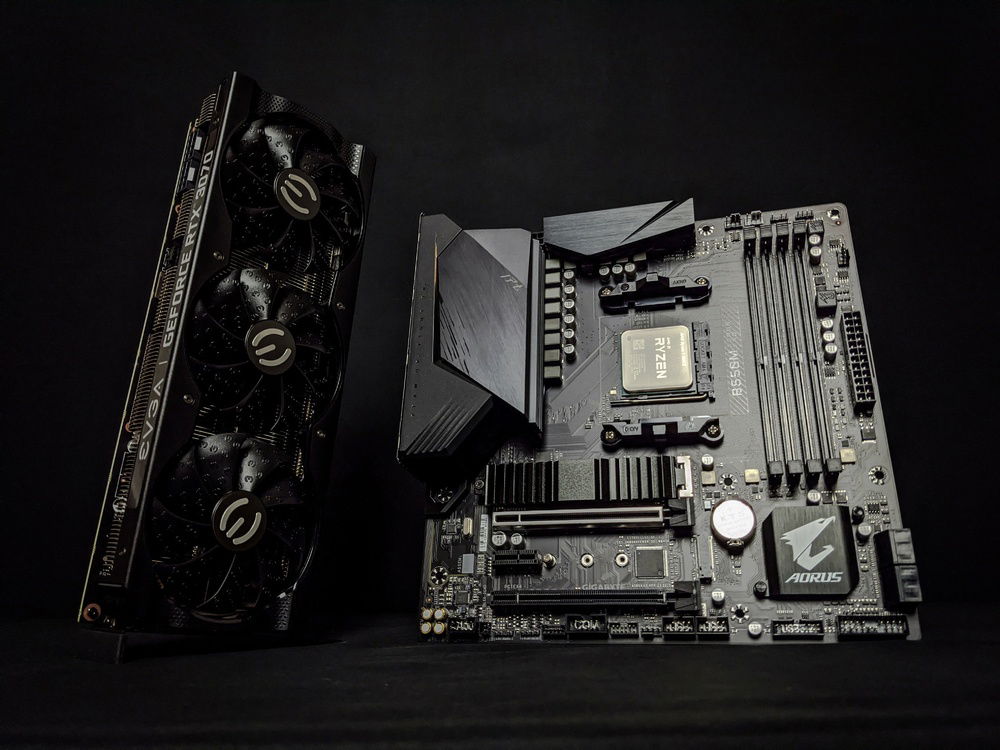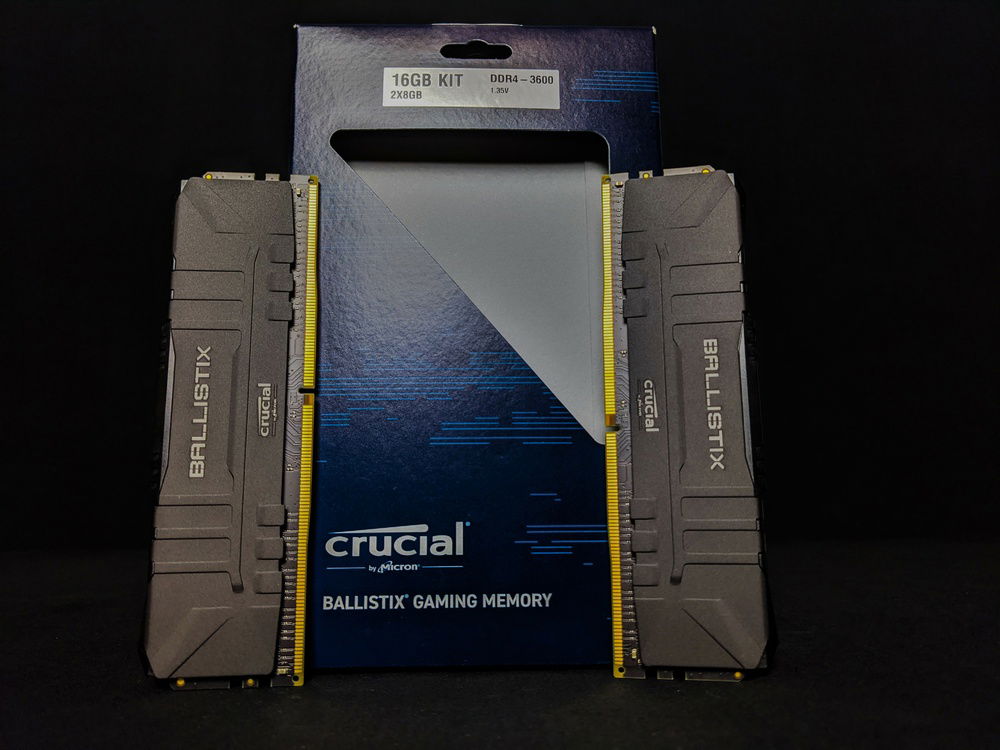 Crucial Ballistix 16GB DDR4-3200MHz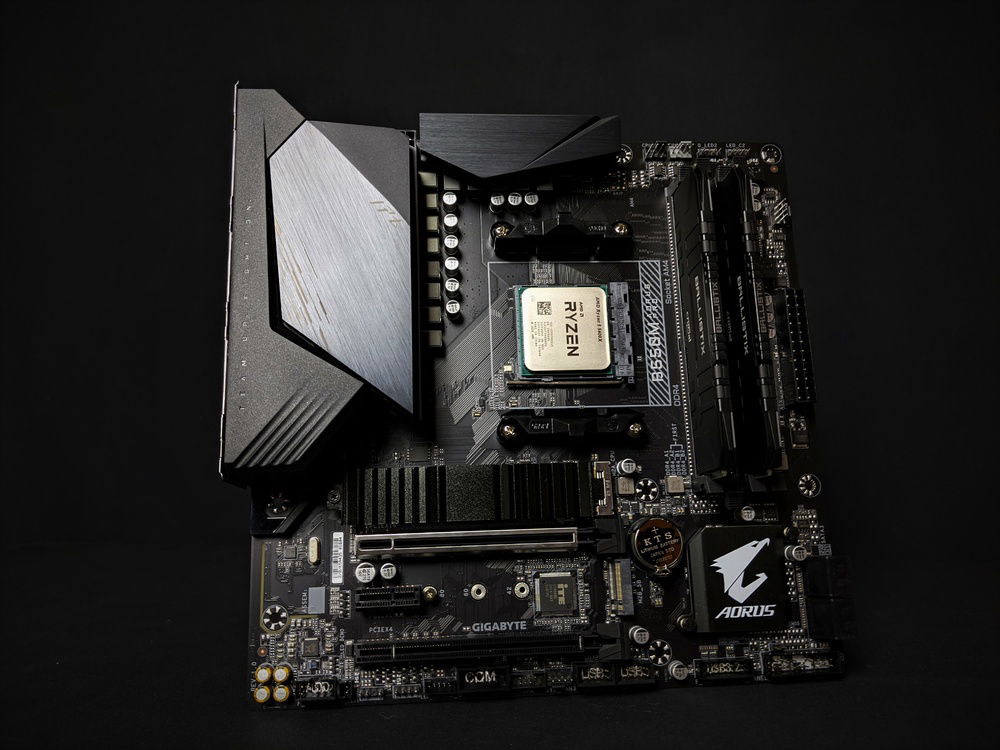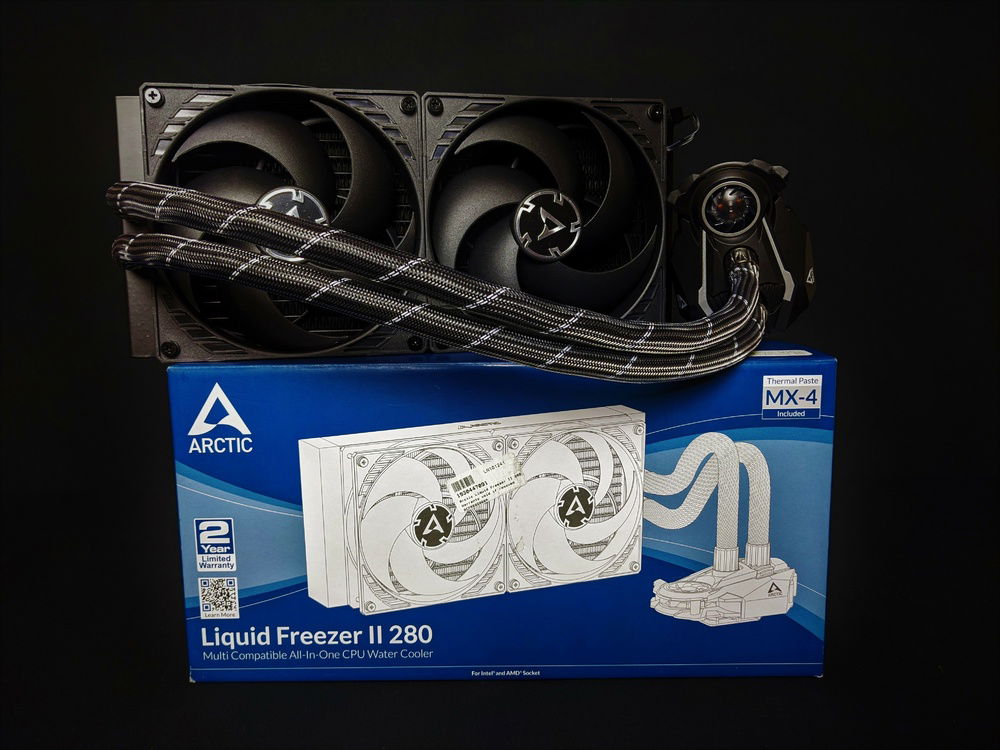 Arctic Liquid Freezer II 280 - This was later changed to a 240 as the length of the 3070 meant it wouldn't fit in the front and the Meshify C only takes a 240 in the roof. Even that was a tight fit.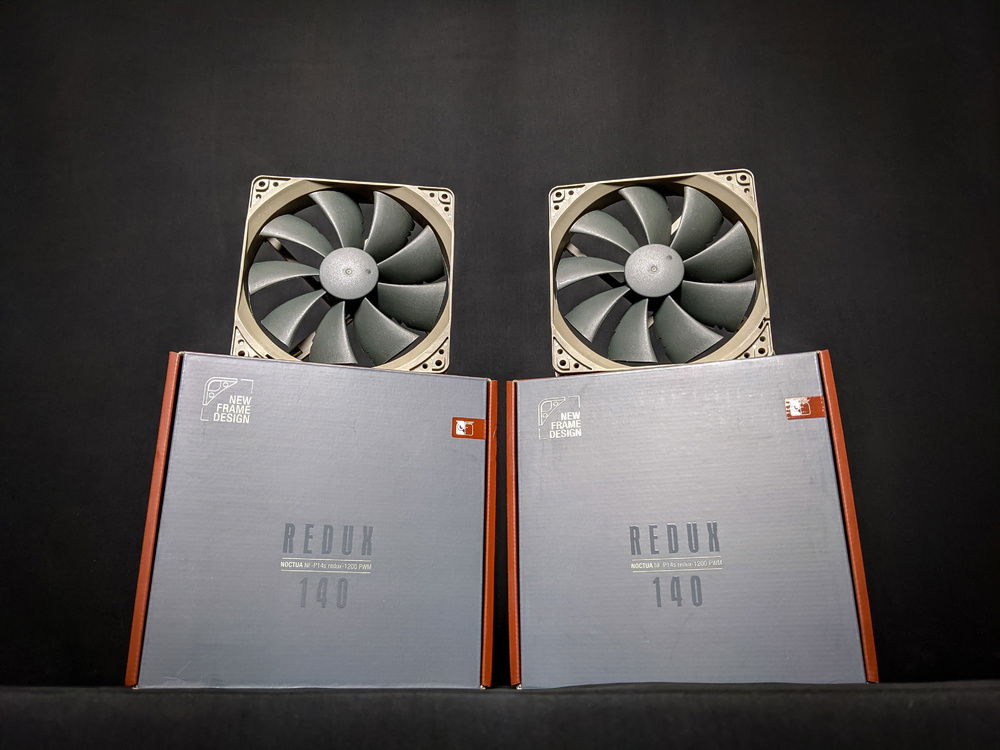 Noctua NF-P14s Redux 1200rpm fans (for intakes)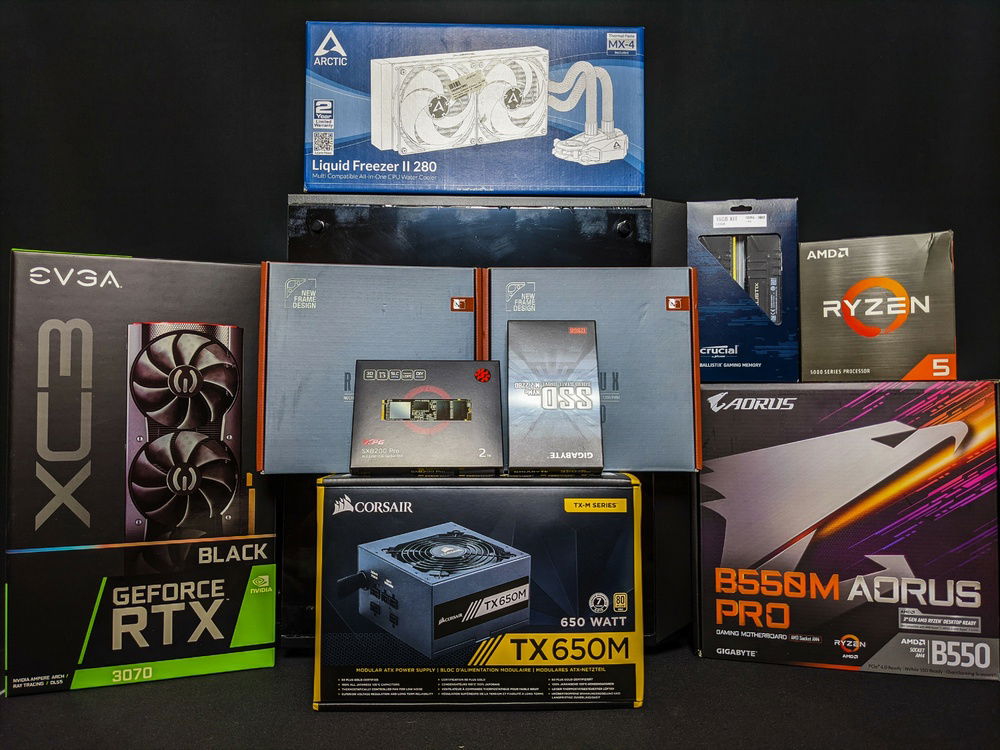 At such a compact size you can barely see the Meshify C 😂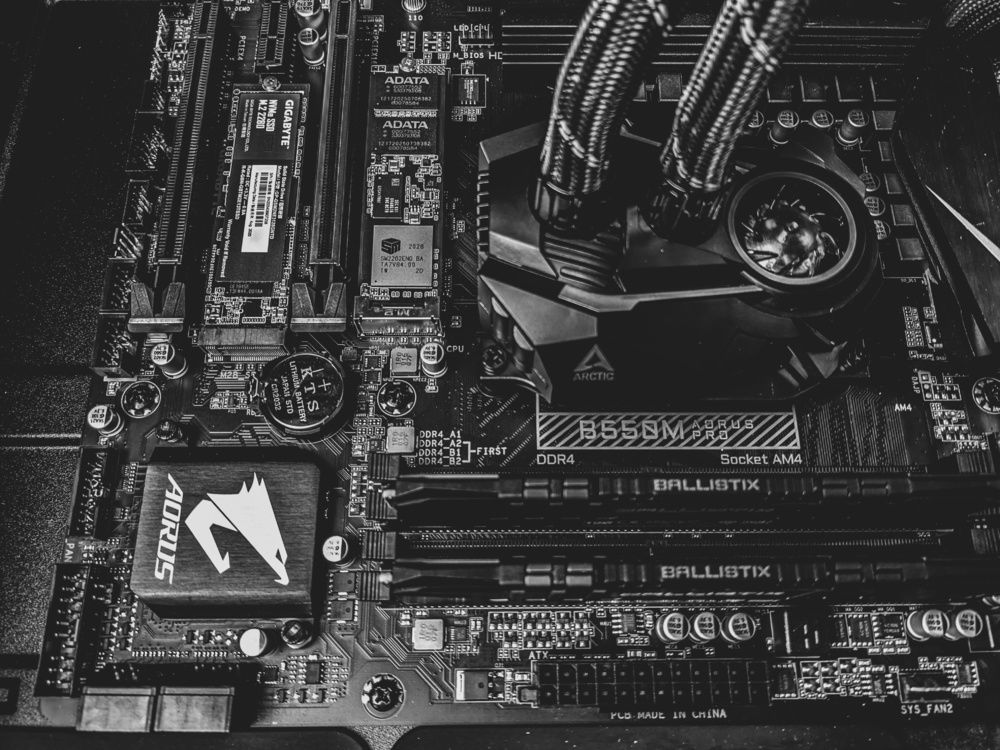 The super fast Adata XPG SX8200 Pro 2TB is fitted to the top M.2 slot for direct access to the CPU for super fast load times, with the Gigabyte 128GB boot drive fitted to the lower M.2 slot which goes through the chipset.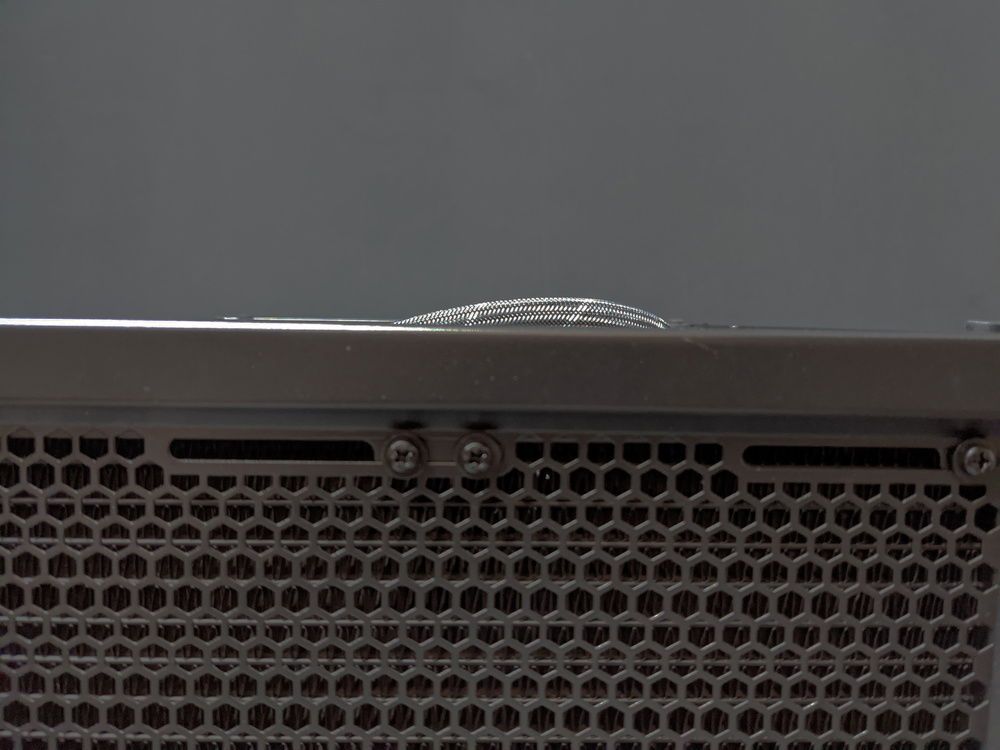 Sometimes things don't go according to plan and you need to think outside the box to fit things in the box 🤔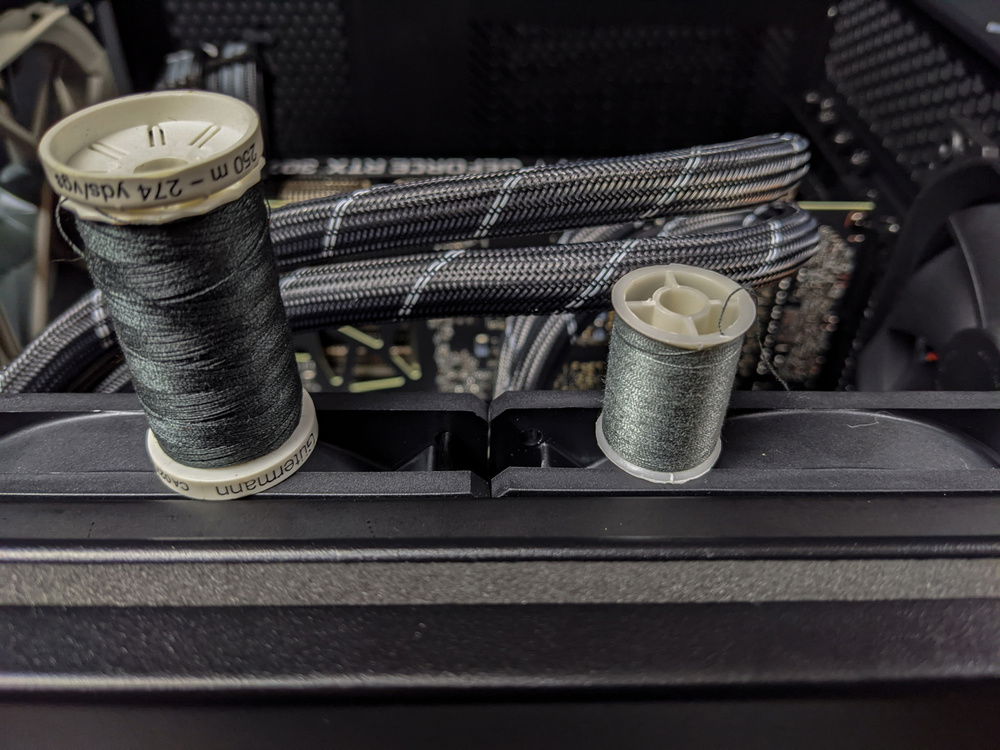 Quick trip to the sewing box later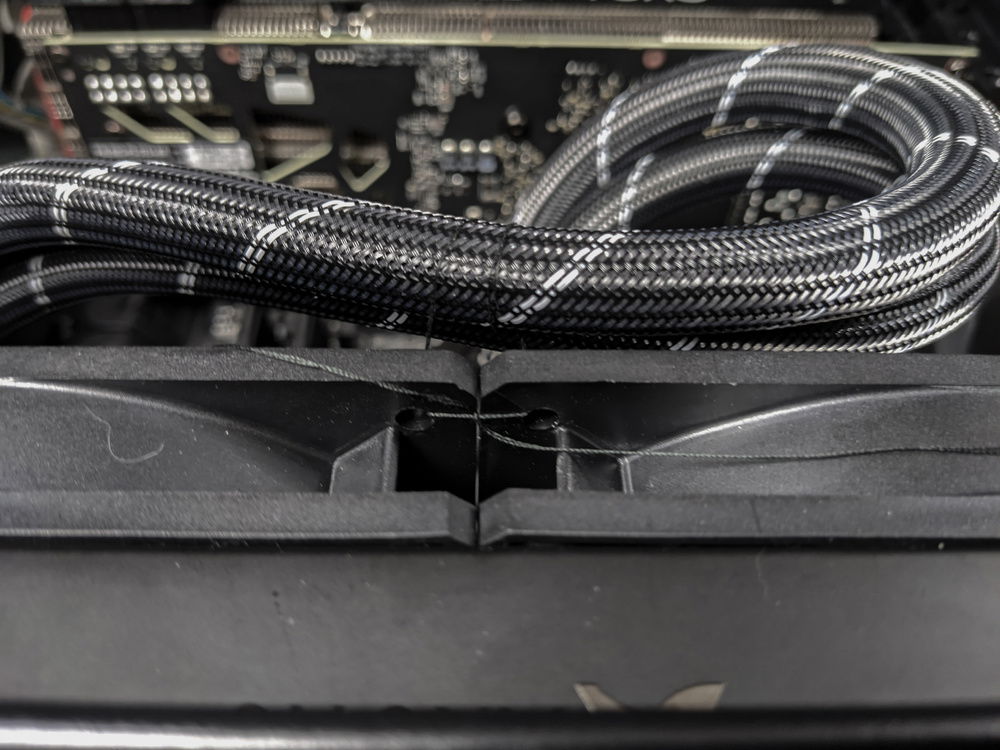 These small cotton mooring lines will be practically invisible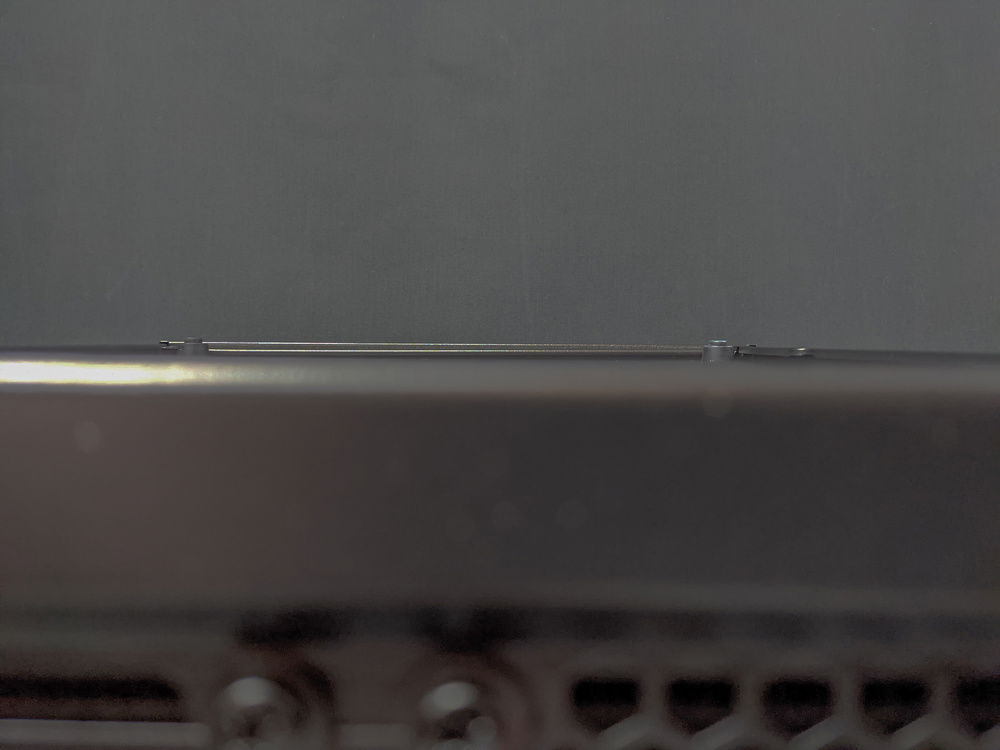 And ensure the glass side panel can fit with no obstructions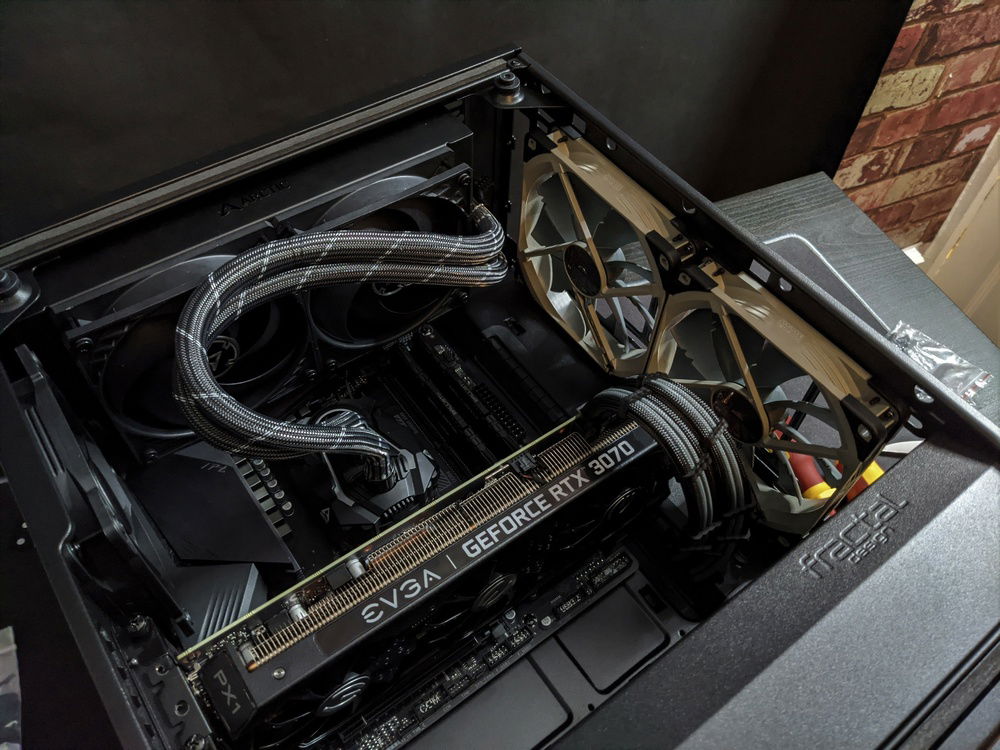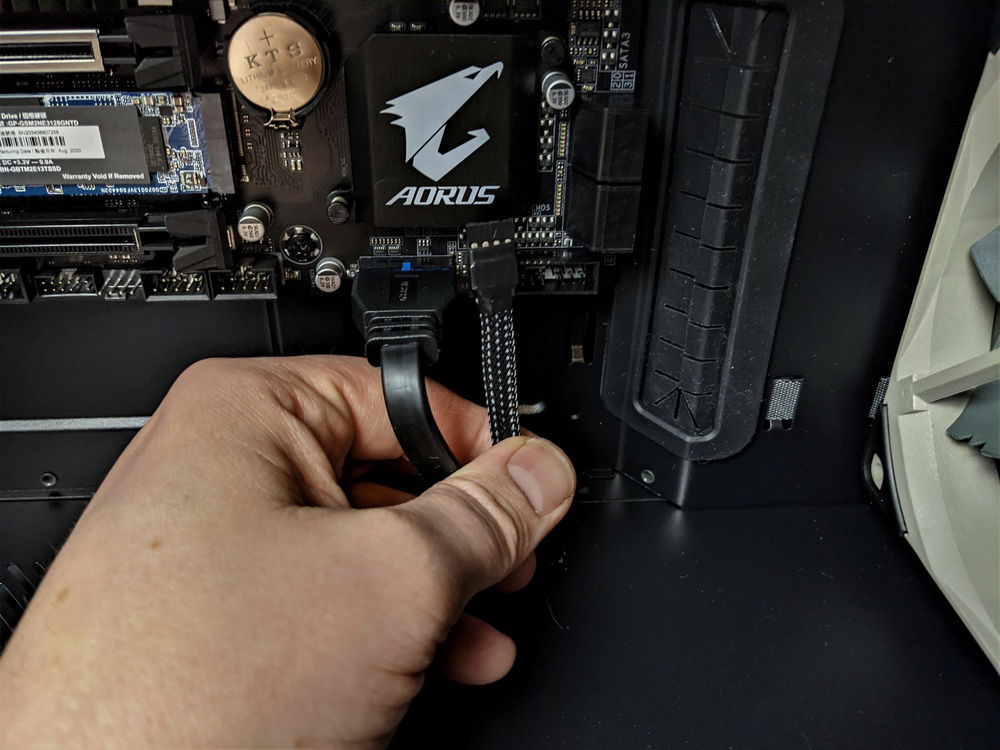 Front panel cables are a pain, so it's much better to combine them into a single terminal and sleeve them.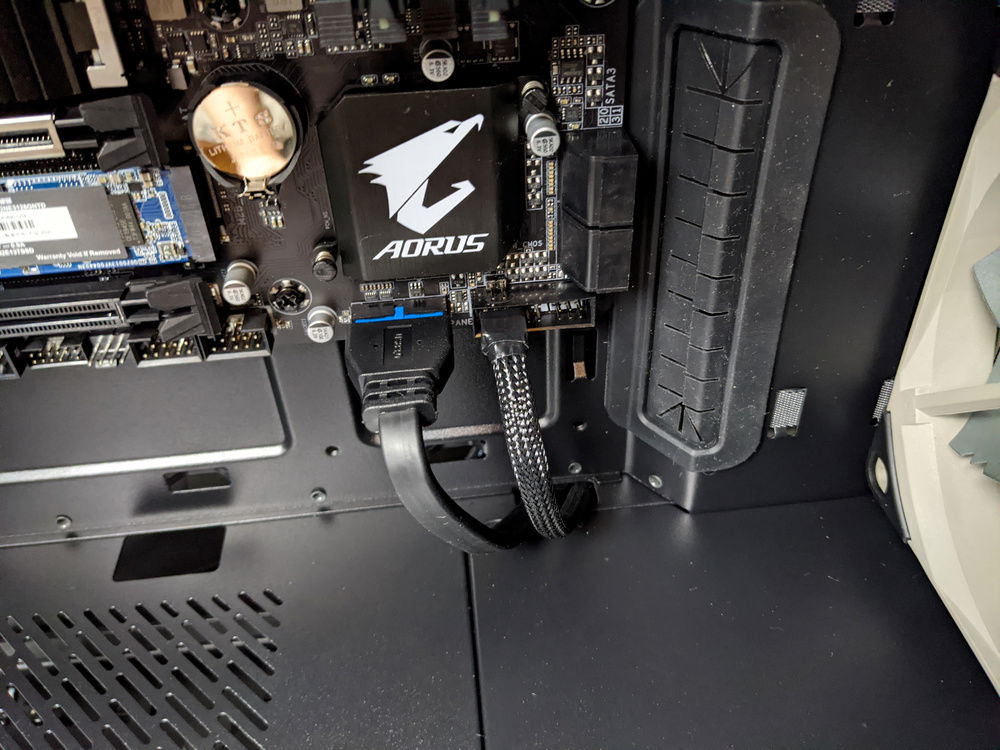 Looks so much cleaner than lots of separate straggly cables.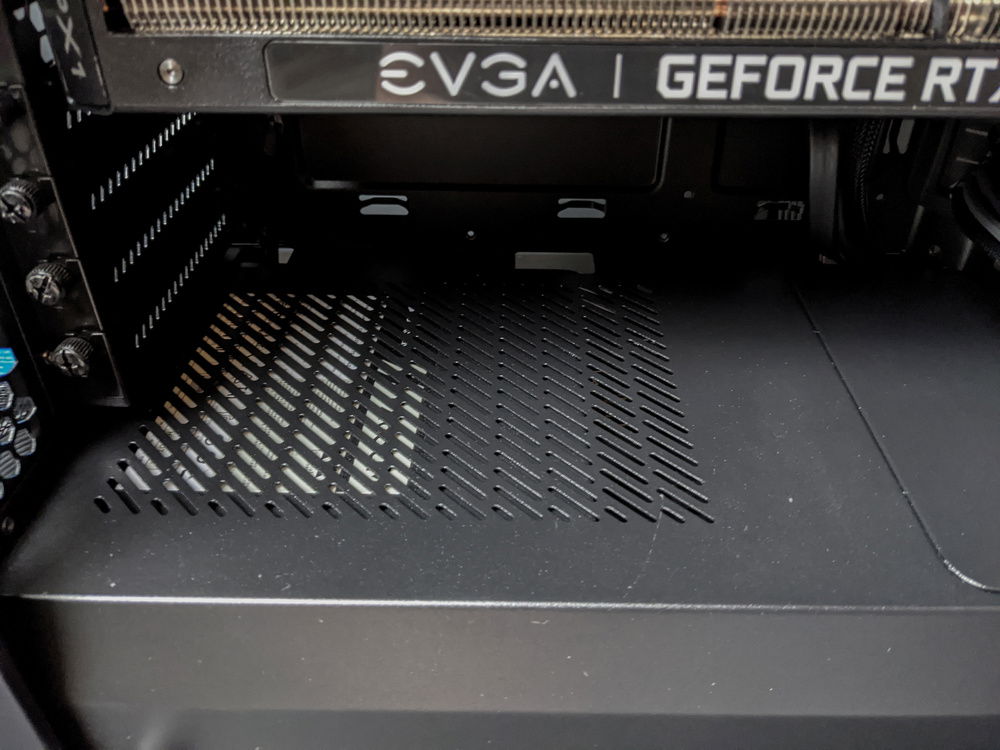 I don't like having the PSU fan facing up and pinching air from the GPU, but those labels are so unsightly.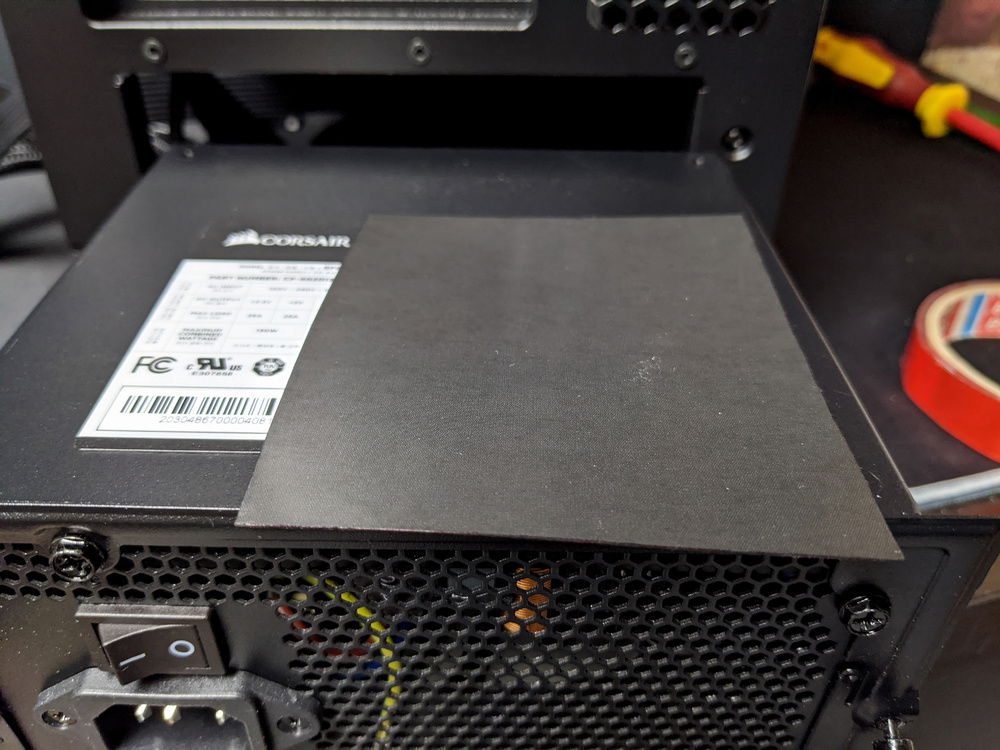 A small black foam pad from some of the packaging with cover that up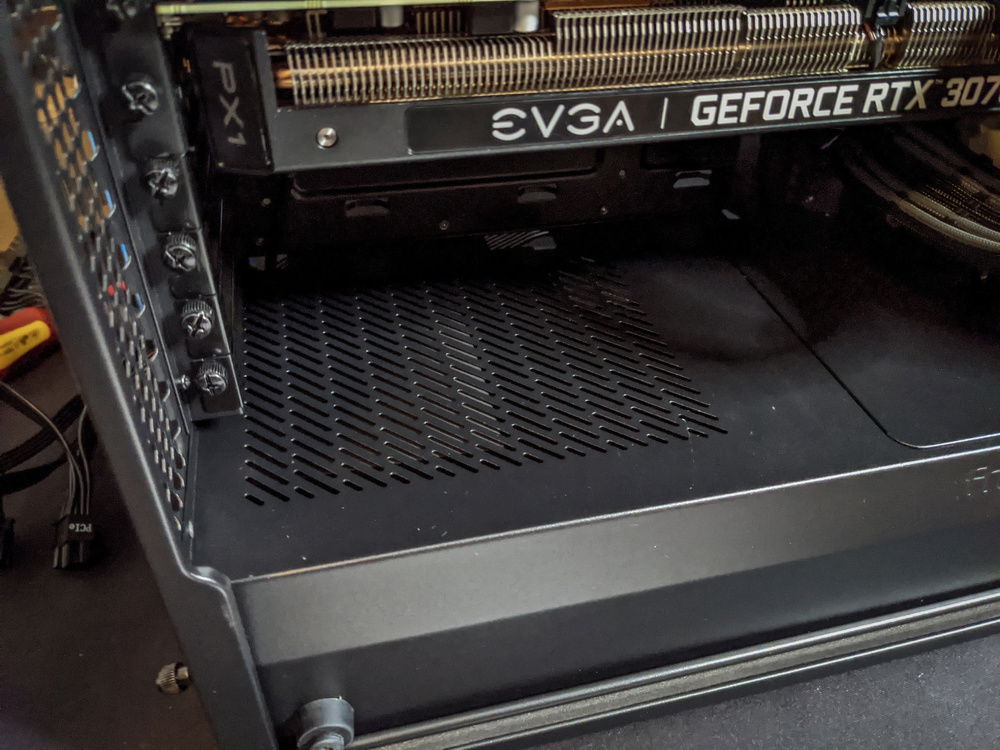 PSU? What PSU!?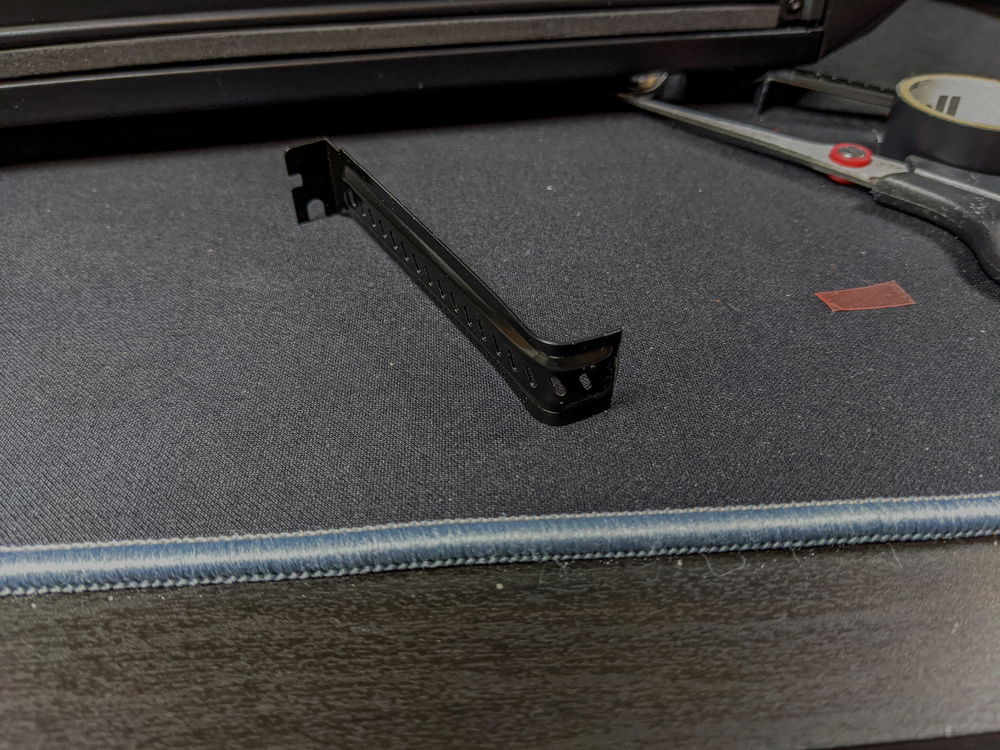 Don't know what to do with the PCI covers? A couple of bends...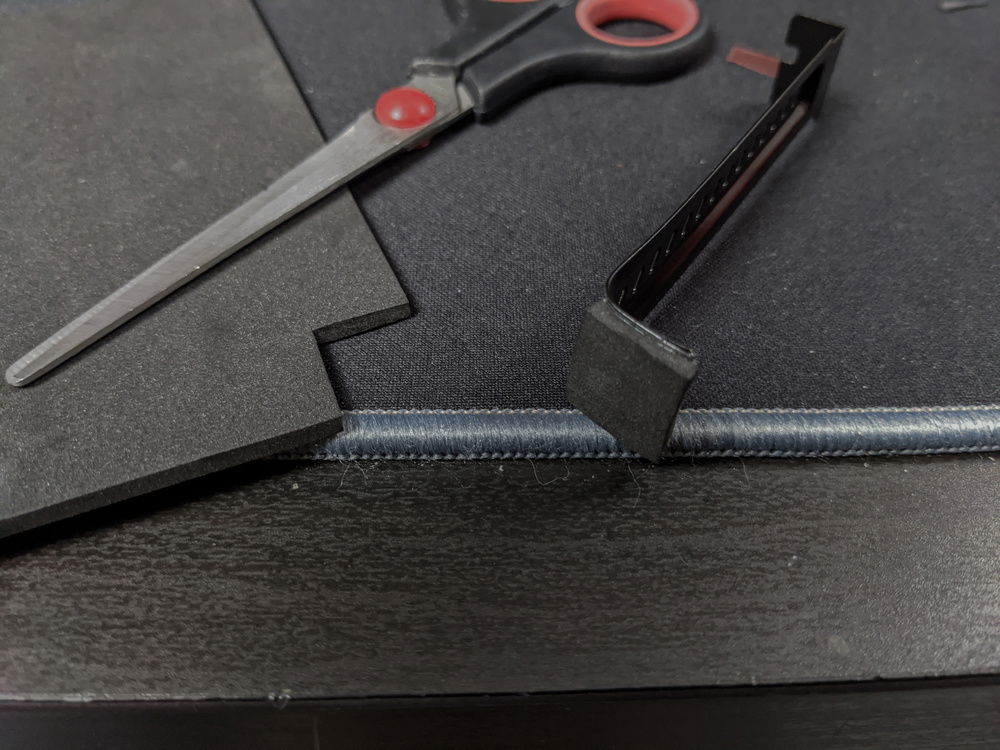 ... a little pad here and there...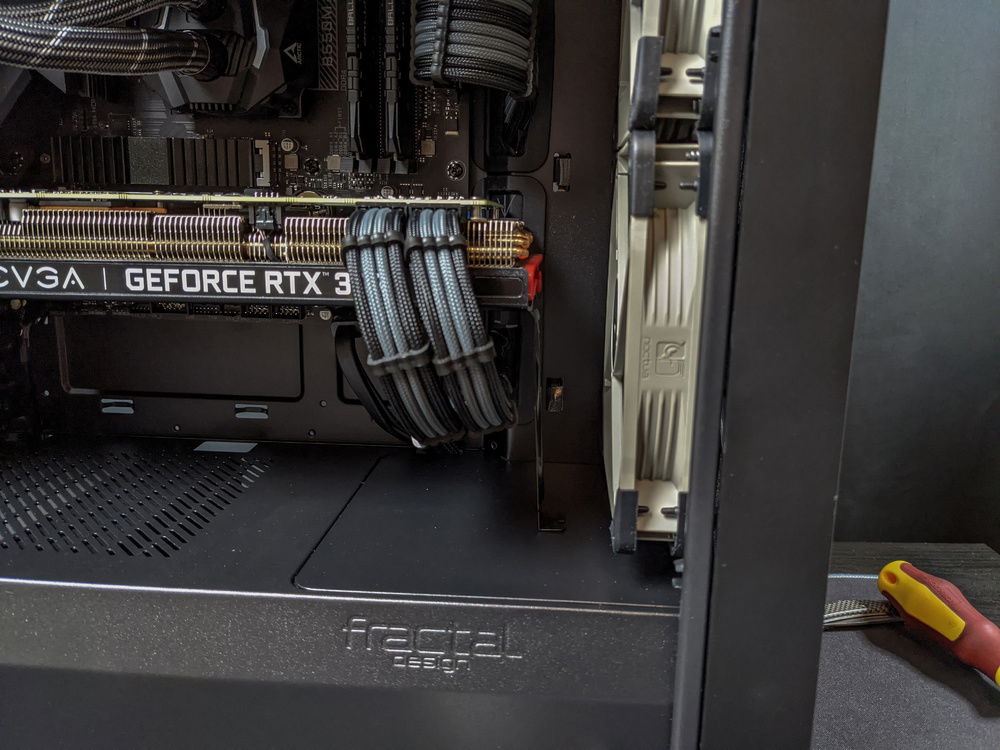 ...and you've got yourself a sneaky little GPU support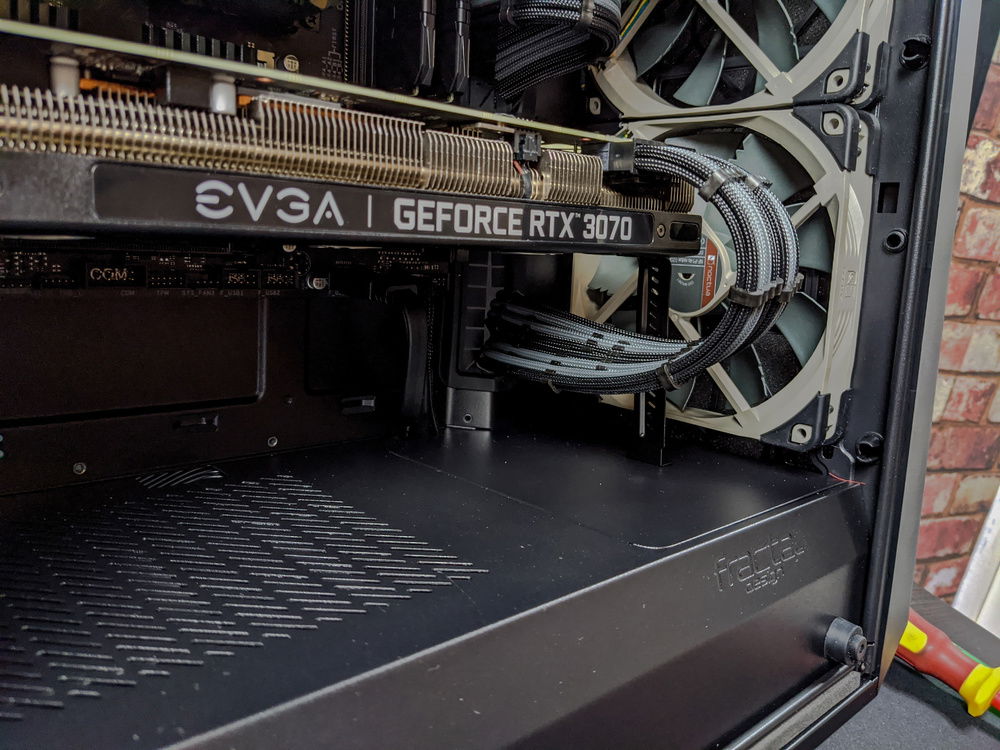 Say sayonara to sag!