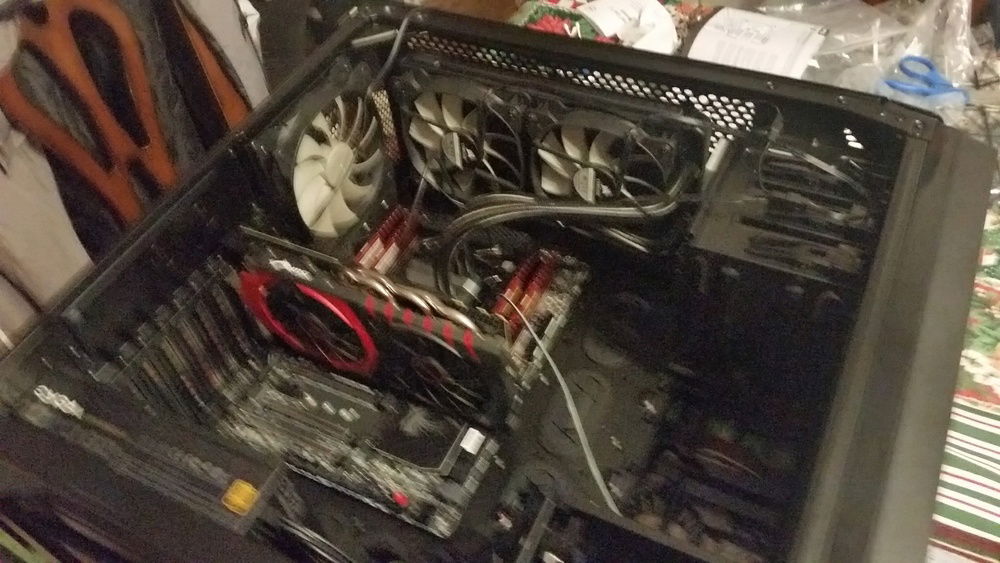 Blurry photo, but at the time I was shaky. This was during the build and you can see some of the original components here.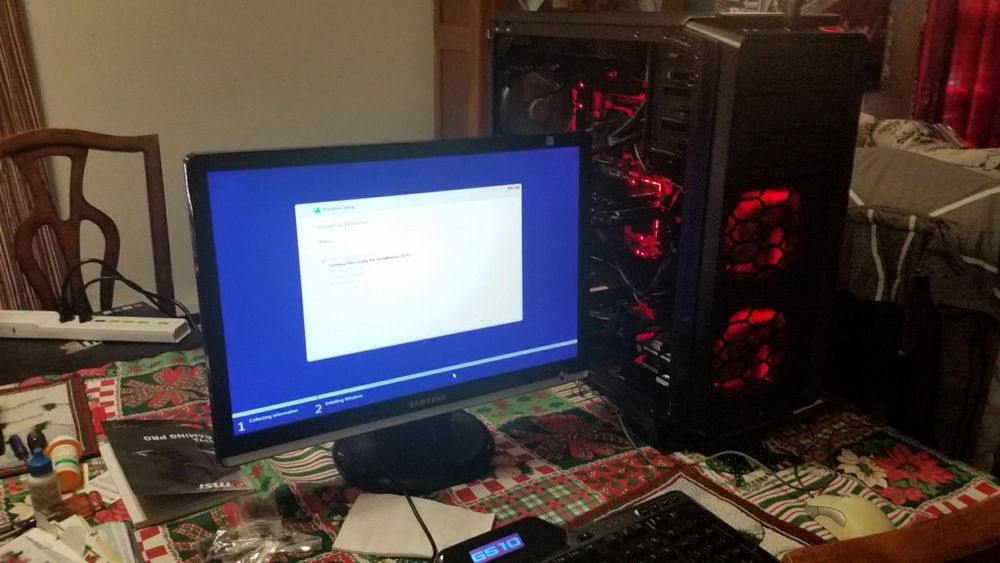 She POSTed successfully! Installing Windows 10 before I had to leave for my nephew's B-Day party lol.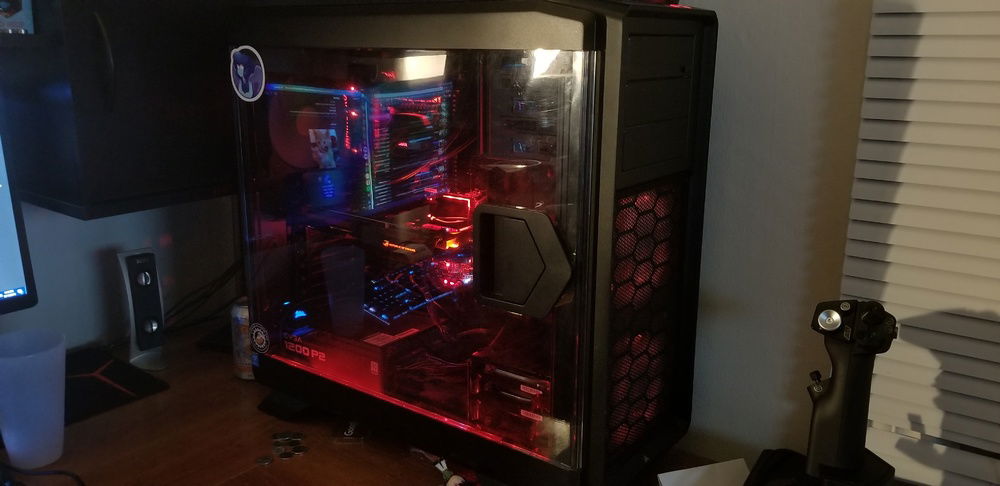 Main picture of my rig. This is until I can get more cleaner photos.